The Old High Street – Folkestone
The Old High Street in Folkestone is a beautiful street of creative shops.  Celebrating the best of Kent, and Folkestone's artists, it is a must-visit for anyone!  Tim from Objectables, the fantastic card shop at the bottom of the town has created The Old High Street Folkestone website that links to every shop's selling areas. Folkestone's Creative Quarter is truly showing its community spirit in supporting our local artists and creatives.
hiraeth Creative
If you need any gifts made by the wonderful local artists that sell in the shop, then these are available via the website.  Leah works on commissions and repairs as well as being inspired to create new products for the gallery.  Hiraeth Creative has the technology to do repairs that would usually be sent to Hatton Garden (the jewellery centre of the UK) by any other jewellers.  Workshops to learn silversmith skills are available.  Cerys is constantly updating their website so keep an eye out for some great gifts.
miss gingers
For all your sewing needs come and visit Miss Gingers. All of the material in the shop is also available online.  If you need matching cotton with your order, mention it in the notes and Miss Ginger will add it free of charge!  All orders are packed beautifully with vibrant tissue paper protecting your material.  The post option is exciting but there's nothing like feeling the fabric in the shop to help your decision, or make you buy more!  Plus there's free advice on offer for any guidance needed on the sewing project or material best suited for the job. Pardon the pun.
Bounce Vintage
Bounce Vintage is open daily for your vintage clothes needs.  The team are constantly updating stock and so there's always something new to see.  You get a great welcome, free coffee while you browse and don't forget your loyalty card. To read more about Saul and Rachel's journey to running the most successful vintage clothing shops in East Kent click here.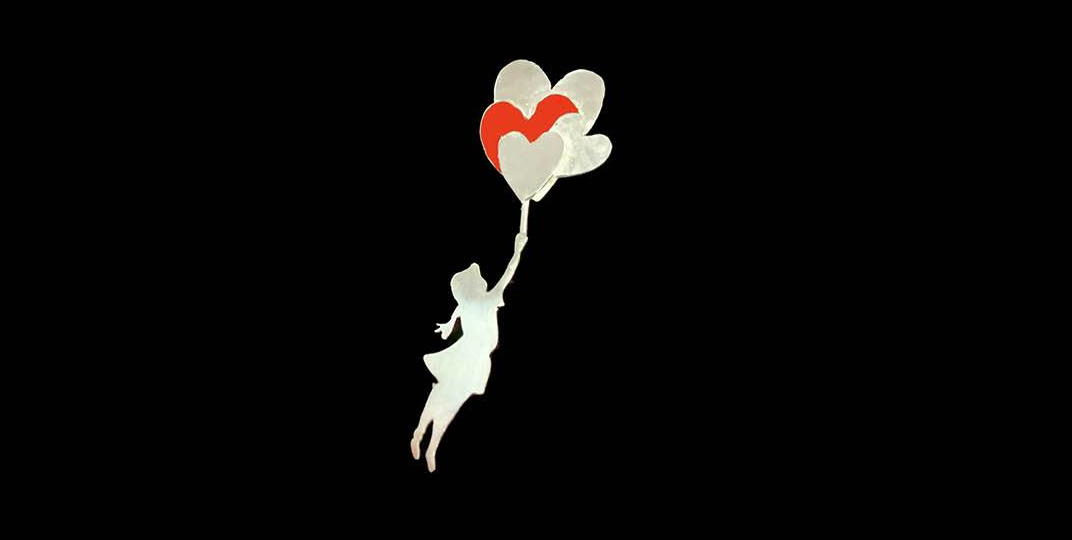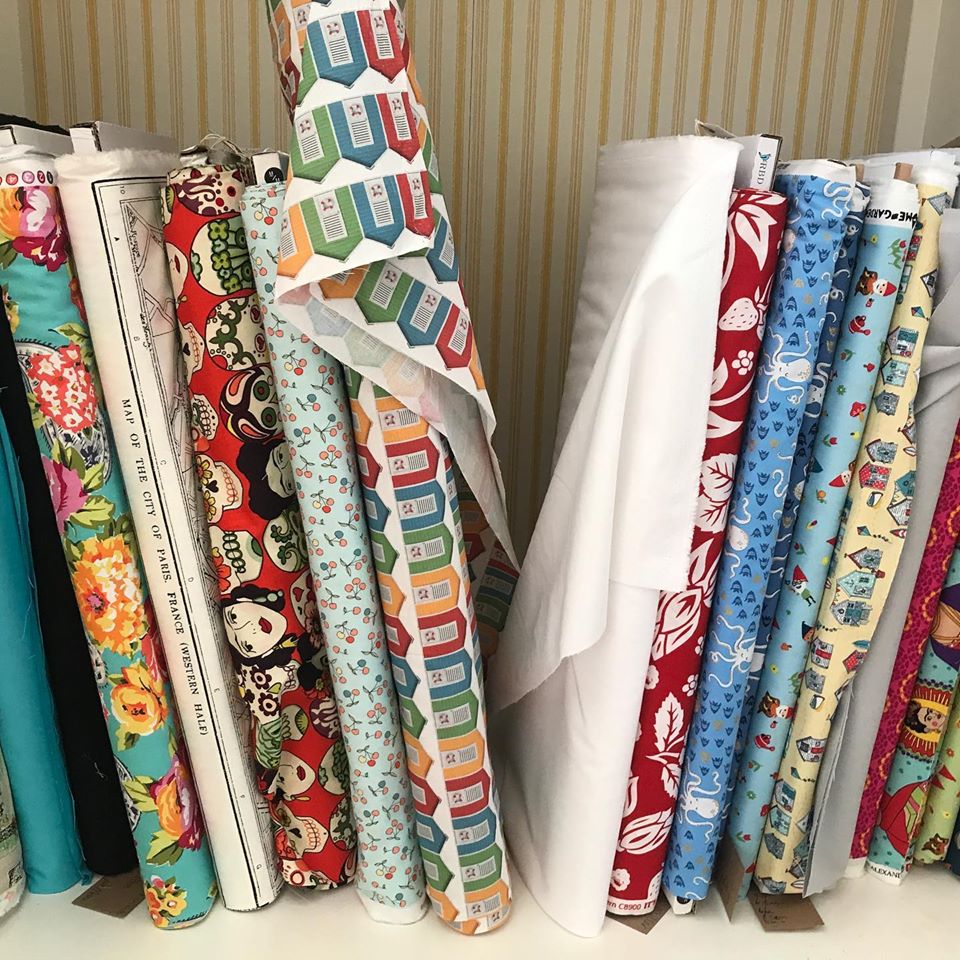 ---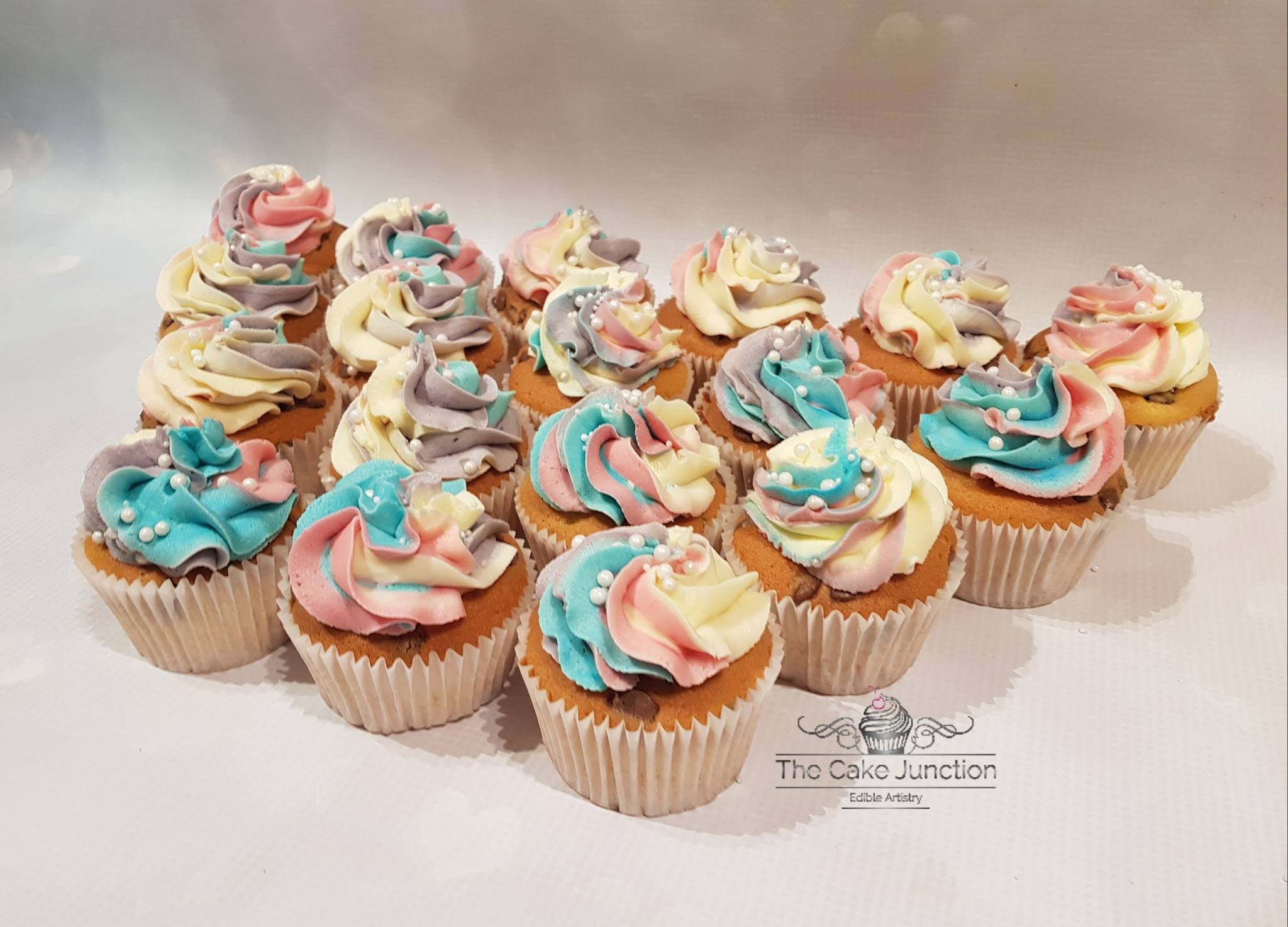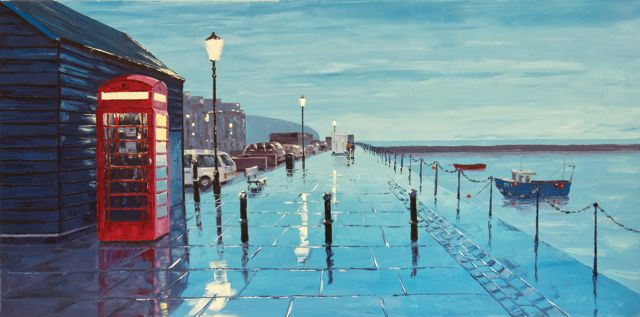 Objectables
The award-winning independent card shop Objectables is a Folkestone gem.  Keep connected by sending friends a totally unique card.  Objectables always entertain with their wit and wicked sense of humour, which is guaranteed to brighten anyone's day.  Their shop is available online as well as being situated in the middle of The Old High Street.  They also sell some fantastic games, socks (everyone needs socks) and other stationery gifts and tea towels.
The Cake Junction
Zoe Spiers has built up her cake business over the past 13 years to the point where the Beckhams have all their celebration cakes from Zoe!  Life is always better with cake.  And buttercream.  Order cupcakes, birthday cakes, wedding cakes or just cake!  Let's celebrate with a fantastically decorated and delicious cake from the person who is the Queen of Buttercream!
Shane Record
Shane is the longest-standing resident of The Old High Street and his paintings capture the essence of Folkestone.  As well as prints, there's cards and canvas options, printed picnic blankets and hand-painted enamel tableware.  Shane is also contactable via his website for live painting events.
Thalassa
If you live by the sea then buying yourself or someone else a little gift from Thalassa is your civic duty.  Share the sea with everyone, and the website is up and running!  There's loads of new stock coming and so browse and continue checking to find just the right whale jug for the man in your life.
Not For Humans
Essential dog food, and quality dehydrated raw dog food at that, are on offer from Not For Humans.  Not only that, Debbie has all sorts of treats for your fluffy friends.  She sells laser-cut dog tags which are a legal requirement for any dog that leaves the house.  Collaborating with R+R Laser jewellery at the top of The Old High Street, your tag will be the envy of all other dogs.
Folkestone Wholefoods
The Folkestone Wholefoods shop offers an alternative to supermarket shopping.  Freshly baked Docker bread (Tuesday- Saturday), seasonal local vegetables and all the usual quality organic products and household essentials (including flour and toilet paper, of course).  There's also a delivery service available if that suits your needs better.
Moo Like A Monkey
If you are needing to entertain little ones then Moo is the place to shop.  Their Instagram is good for a laugh too as Charlotte, Nav and the girls show how to navigate parenthood, running a business and family life with ethical goods.  Courier service deliveries, even some deliveries made in person and a fantastic website have helped many get through those early years and out the other side with a smile.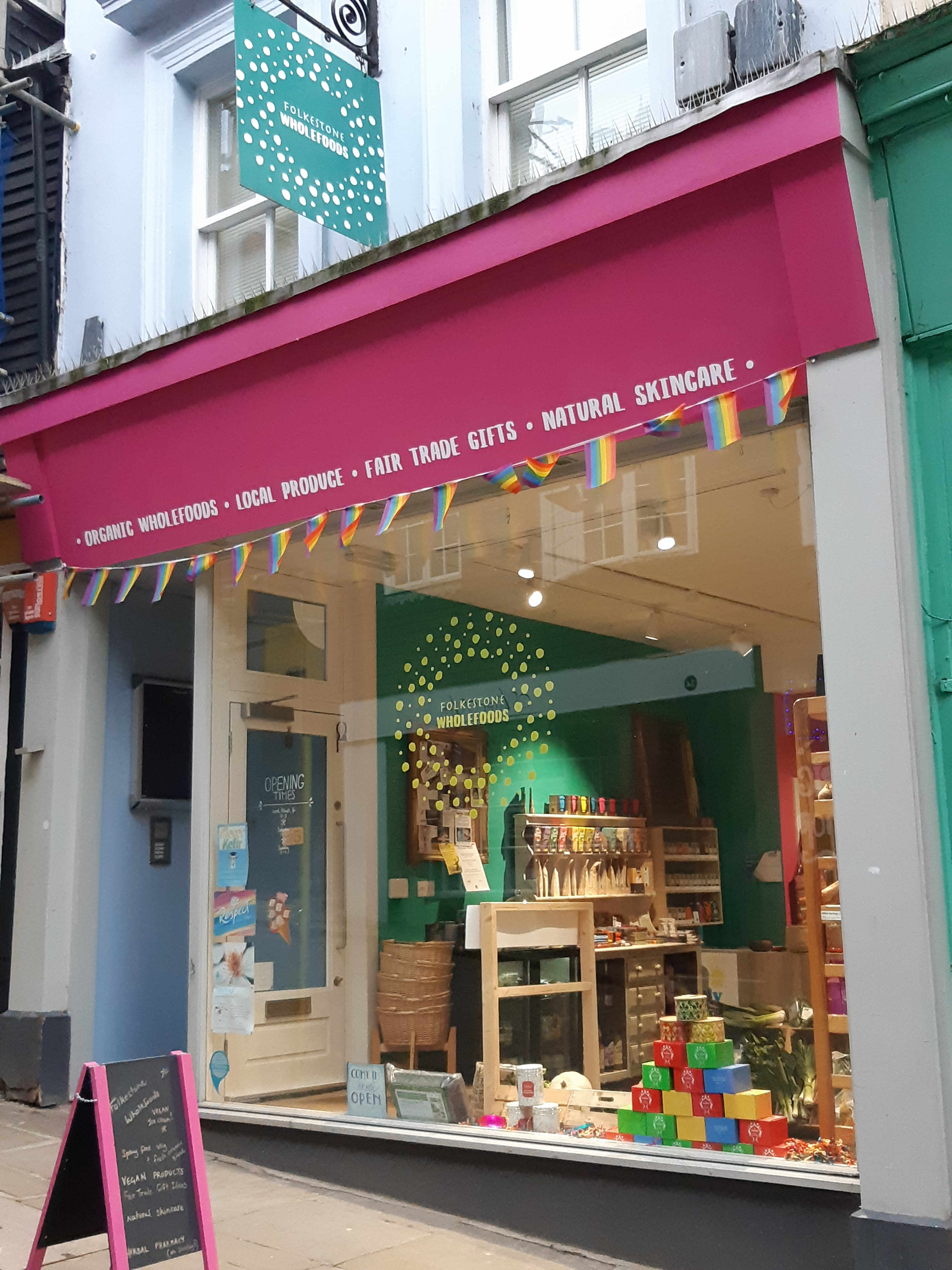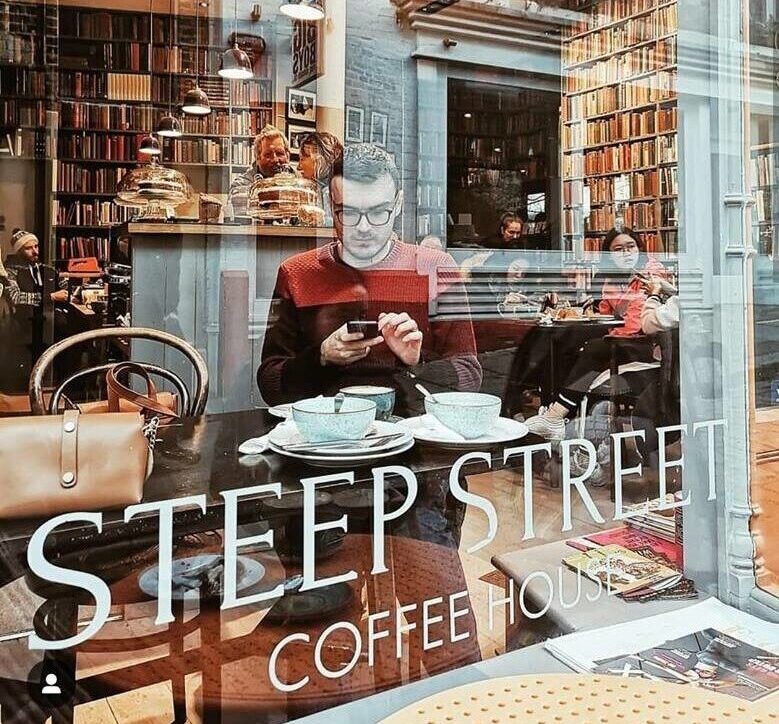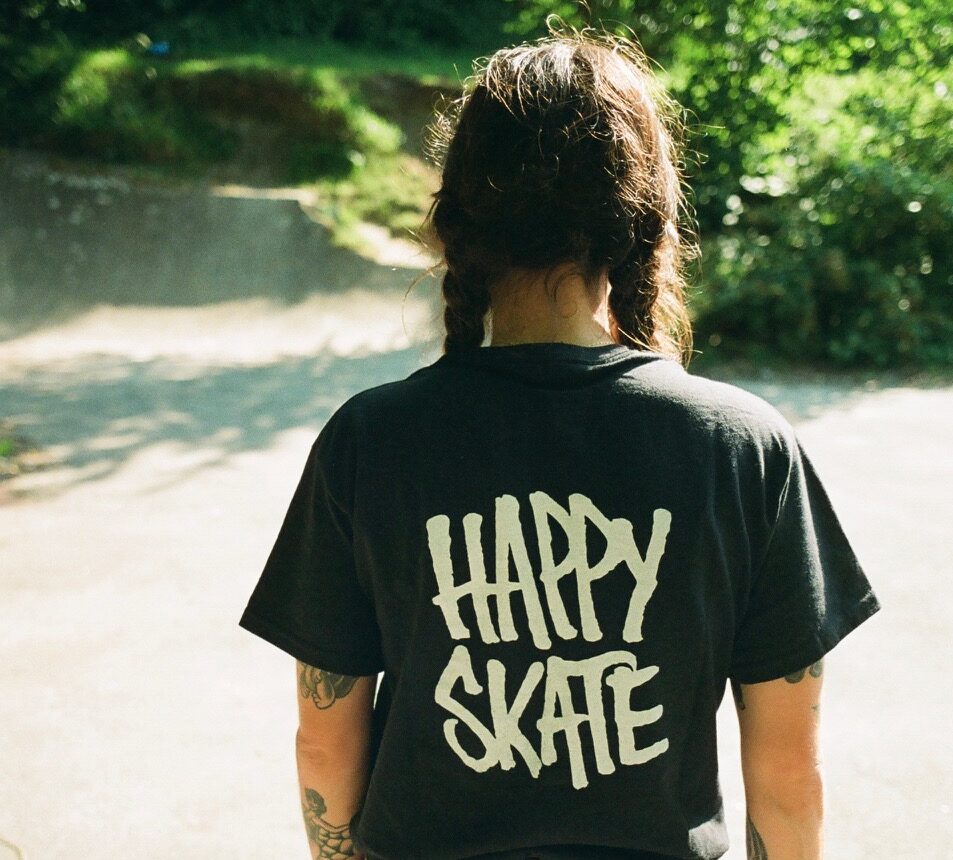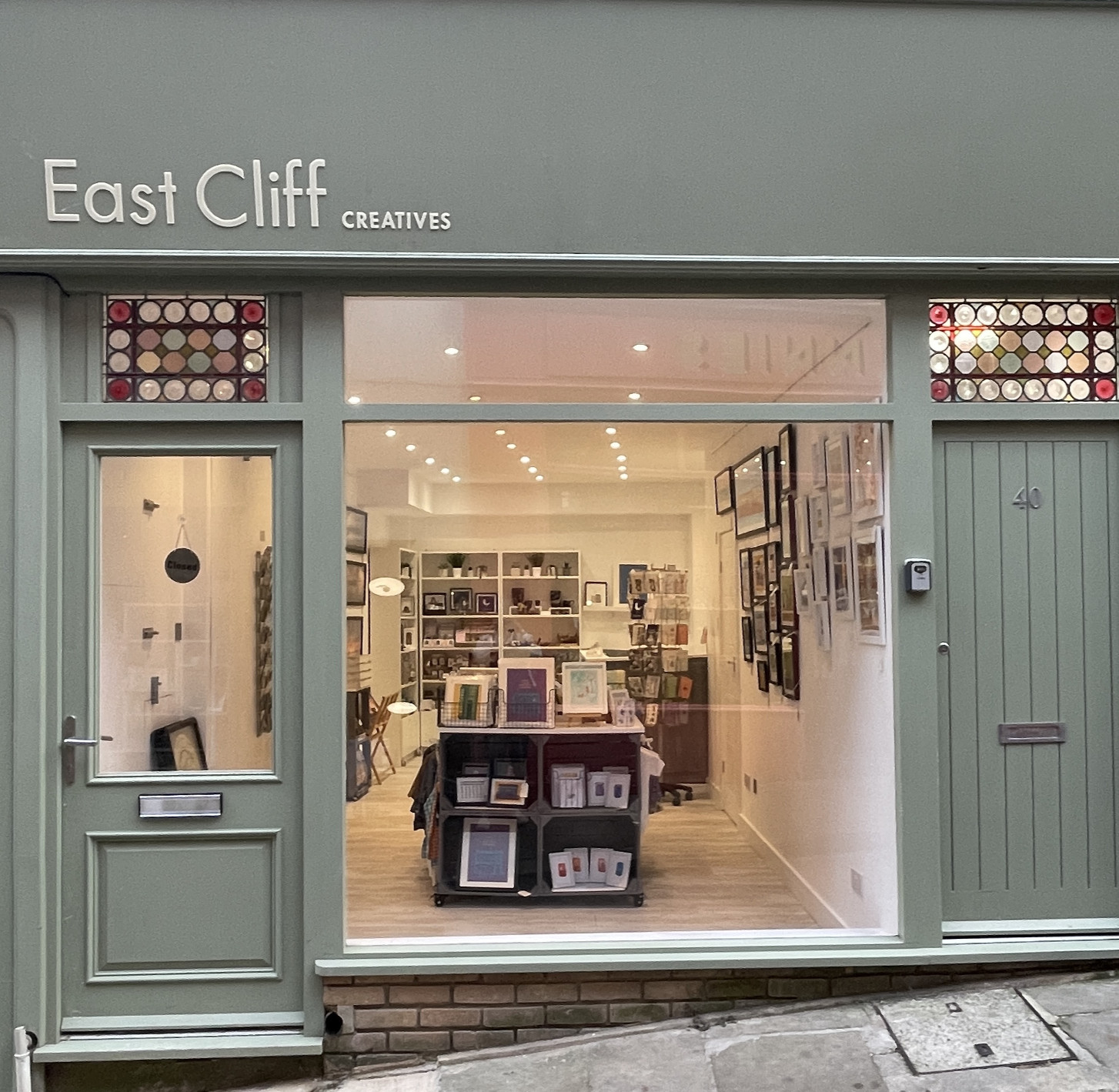 Steep Street
Steep Street is the beautiful coffee shop half way up, or down, The Old High Street.  People often confuse the name of the coffee shop with the name of the street as it's so steep.   They now sell their coffee beans for you to get your caffeine fix any day you like.  Steep Street website also has hand-glazed pottery for sale too.  You could try recreating the Steep Street feel at home but we know it's not quite the same!
vintage and vinyl
Vintage and Vinyl is Folkestone's record shop and will serve you with your music needs.  If there's something you're looking for then you can always order if it's not in stock.
rennies seaside modern
You can browse Rennies' selection online and get in touch for collection or delivery of your purchases.  When you wander down The Old High Street their window displays change regularly.  Their eclectic mix of object and ideas are delightfully described as 'comfy modern'!
East Cliff Creatives
The East Cliff Creative team have opened a new shop half way up The Old High Street.  Packed full of goodies from local creatives you can be sure to be supporting a small business with each purchase.  There is always a creative on hand in the shop to tell you more about the people behind the artworks.
happy skate
For all your skateboarding needs, this is the shop for you.  Happy Skate has been a part of Folkestone's skating life since 2019.  This is where you can design your own boards, or find that limited edition you've been looking for.
For a full list of the shops open on The Old High Street, visit their website, and help support local creative businesses.  During the run up to Christmas The Old High Street will be open for late night shopping each Thursday until 7pm.
Photo credit: Steep Street – Madaline Negrilla
Discover more about folkestone below