Dog-Friendly FOlkestone – A Whole Community
Having a dog puts you in a special community, and Folkestone is very big on dogs!  There are so many places to walk and explore, it's a dog-friendly place.  The town prides itself on welcoming everyone and you'll find many venues also welcome our four-legged friends too.  Folkelife discovers Folkestone's dog-friendly areas.
The Warren
If you are looking for a place that's by the sea and open all year round to dogs, then The Warren is it.  It's a stunning area of Special Scientific Interest and has cliff-side walks and you'll get to know many local Folkestonian dogs in this area.  It's a real wilderness.  Lola, pre-shake, post-dip, models the fine gault clay look you get from the area.  We're not entirely sure if she's aware of the beauty properties of this clay.  Charlie has come equipped with a beach mat while he recovers from the walk down to the sea.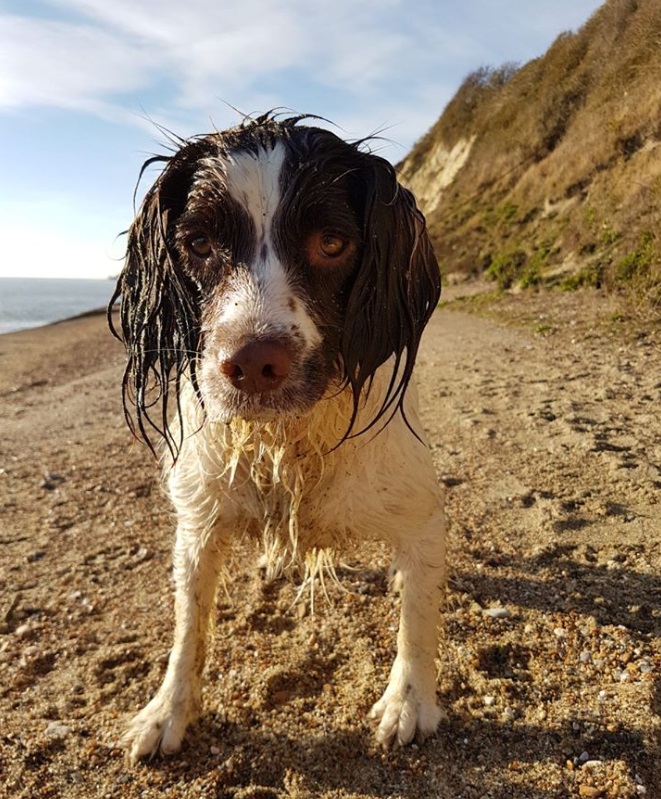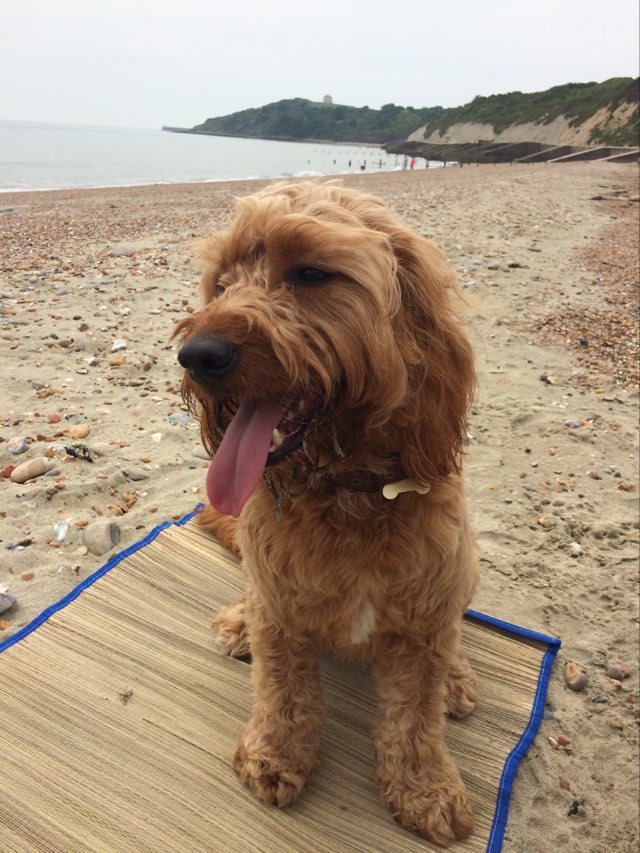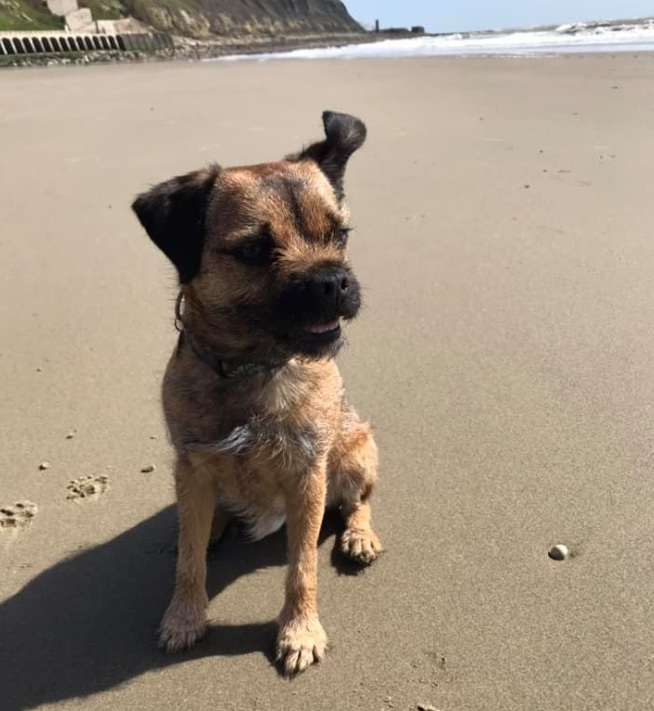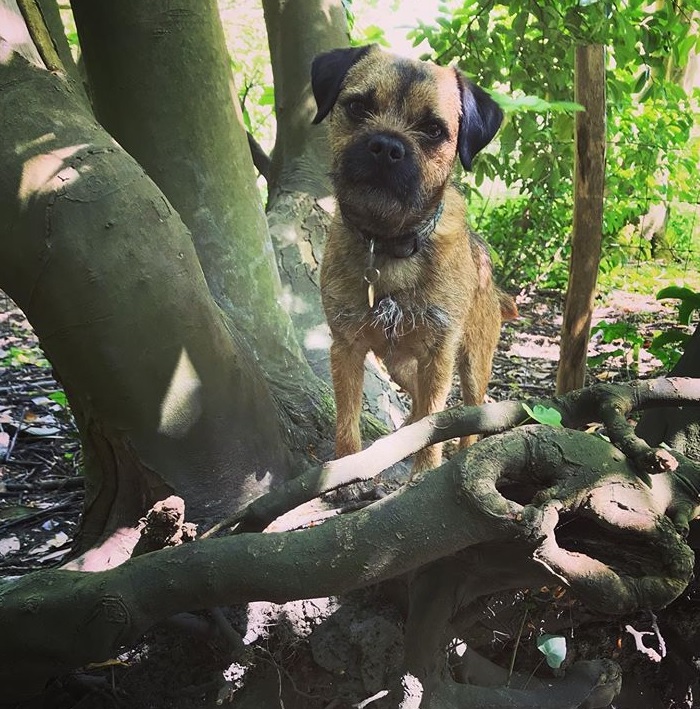 Sunny Sands
Here's little Clovis, a proud and noble Boarder Terrier, taking in the sea air on Sunny Sands between 1st October and 30th April.  Dogs are allowed here during the winter months, and they make the most of it.  Clovis' other favourite walks include The Leas and Sandgate seafront.  His little legs have been known to take him as far as Hythe, along the canal and the seafront there.  The canal path goes through to West Hythe and is a lovely walk to take in the shade when the weather is too hot for paws on pavements.
Clovis rates The Radnor Arms for a refreshing bowl of water and they're really good at fussing over him.  There's also a decent fire there in the winter.  Children might recognise Clovis from lessons at school as his owner is a teacher and Clovis a keen classroom assistant.
dog-friendly venues in folkestone
There are plenty of food venues in the town that welcome dogs.  Spuds is lounging in Market Square, and The Pullman and Harbour Inn are favourites too.  If you're an early morning walkies type then the Captain's Table on The Stade is a good place for breakfast.  Djangos always welcomes a dog or two if you happen to be walking up to town.
Folkestone Harbour Arm
The Harbour Arm is a great place to walk when it's open.  You can promenade on both levels, and find the stony beach on one side too.  It's a great dog-friendly place as the food vendors offer water bowls to all thirsty beasts and the majority of the seating is outside, so just be careful you don't get blown away.  You'll definitely have 'Harbour Hair' at the end of a day here.
rest and refresh
Beachside at the Harbour Arm is host to The Pilot Bar (with the best beer garden in the town) and Little Rock.  Now, you like fine dinning, so does your pooch, and what's better than getting your bottomless brunch from Little Rock, who deliver to The Pilot where you can sit, with dog in lap (or on pebbles, depending) and enjoy the feast?  It has to be done.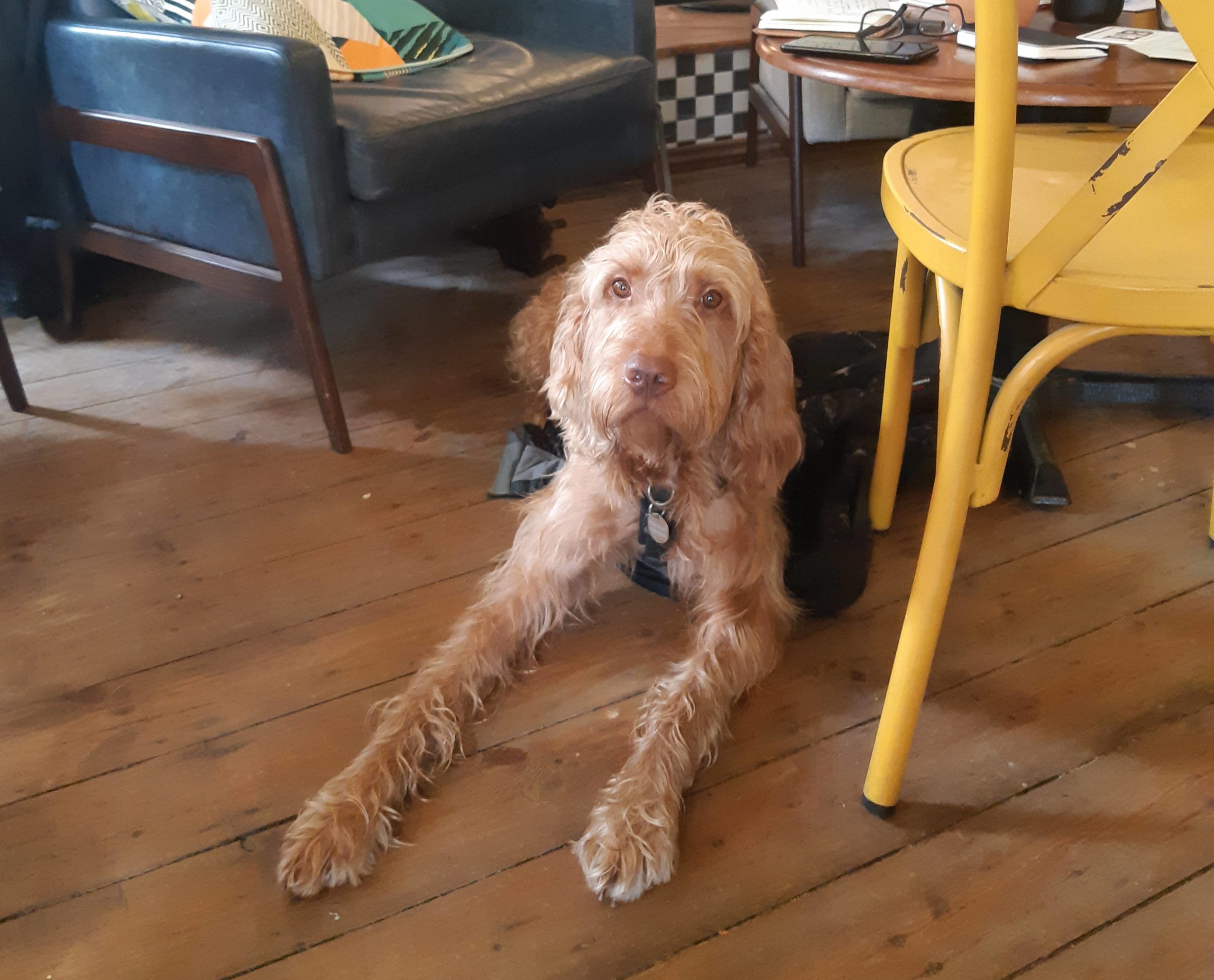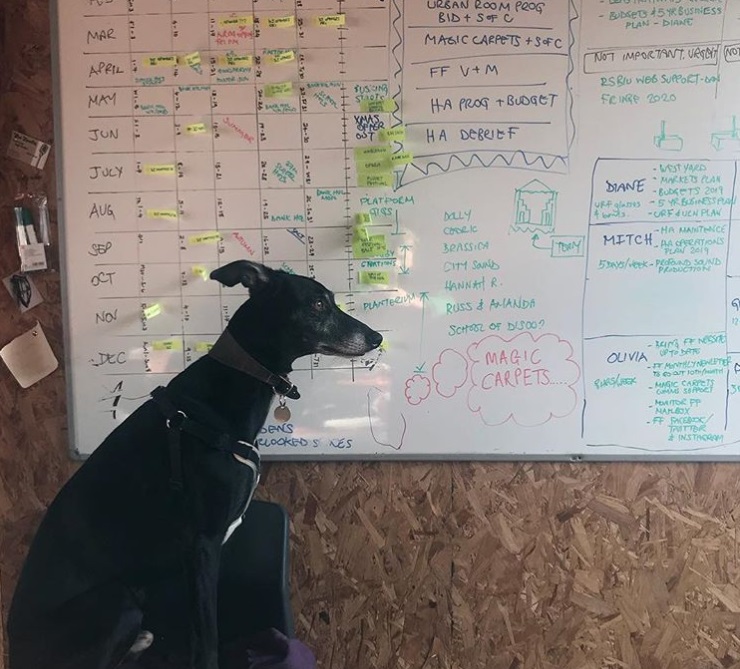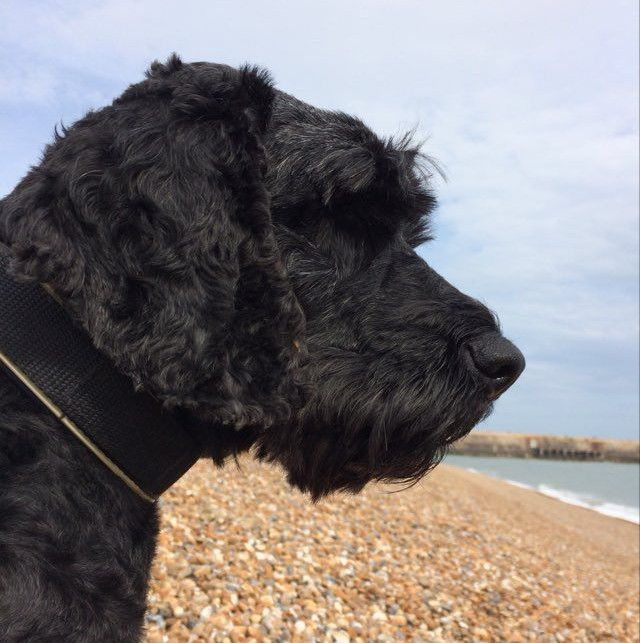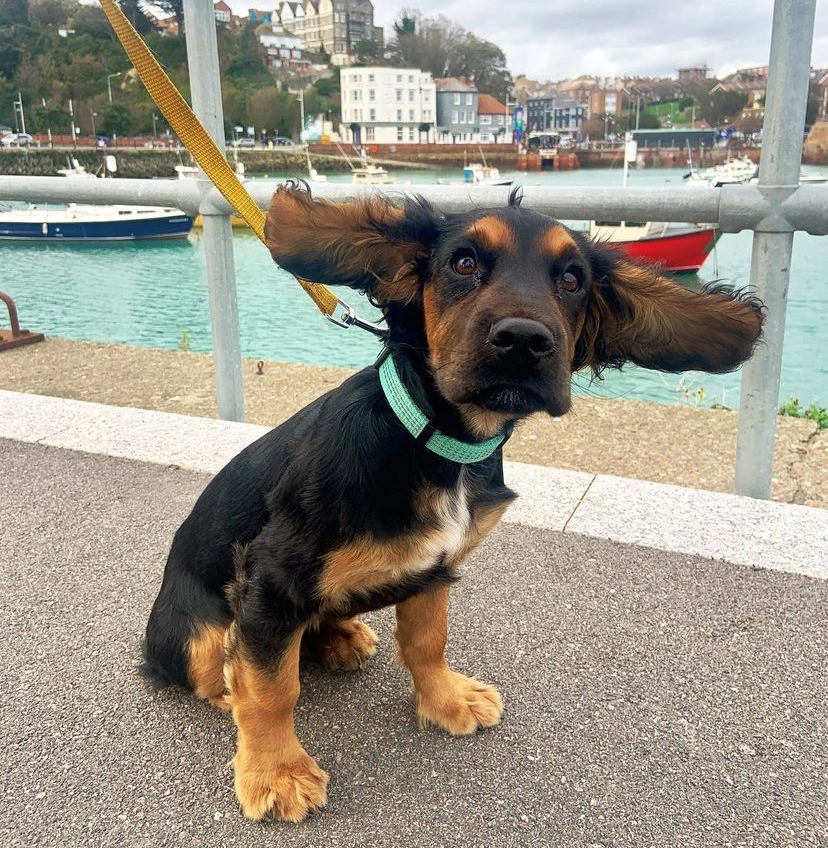 Care in the community
Our dogs also give back to the other residents in Folkestone.  Otto has struck up correspondence with his neighbour who sadly doesn't have any pets.  Before lockdown, they started writing to each other and it was a lifeline during the pandemic.  Owner Hannah Prizeman has even worked out that bathtime could preceed a visit nextdoor, where some crucial contact helps her neighbour Pauline cope with isolation.  Now allowed out (both neighbour and dog) their relationship continues.
The Bouverie Tap
It is undoubtedly true that our dogs noticed a difference during lockdown.  Benefiting from more social activity at home, it was hard to cope with the lack of buzz of a decent pub.  Still, the door is now open, and the prospect of biscuit treats beckon through the magic door.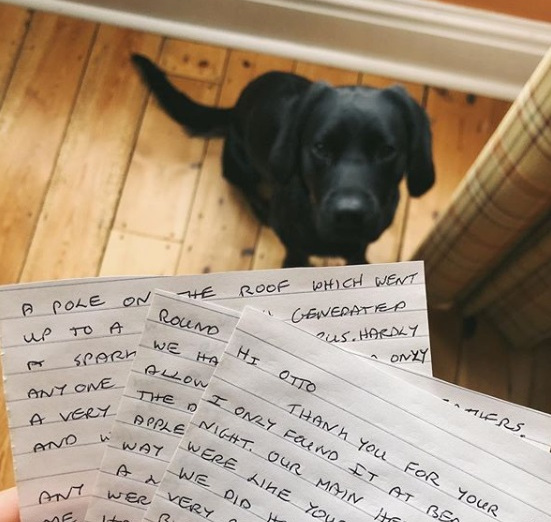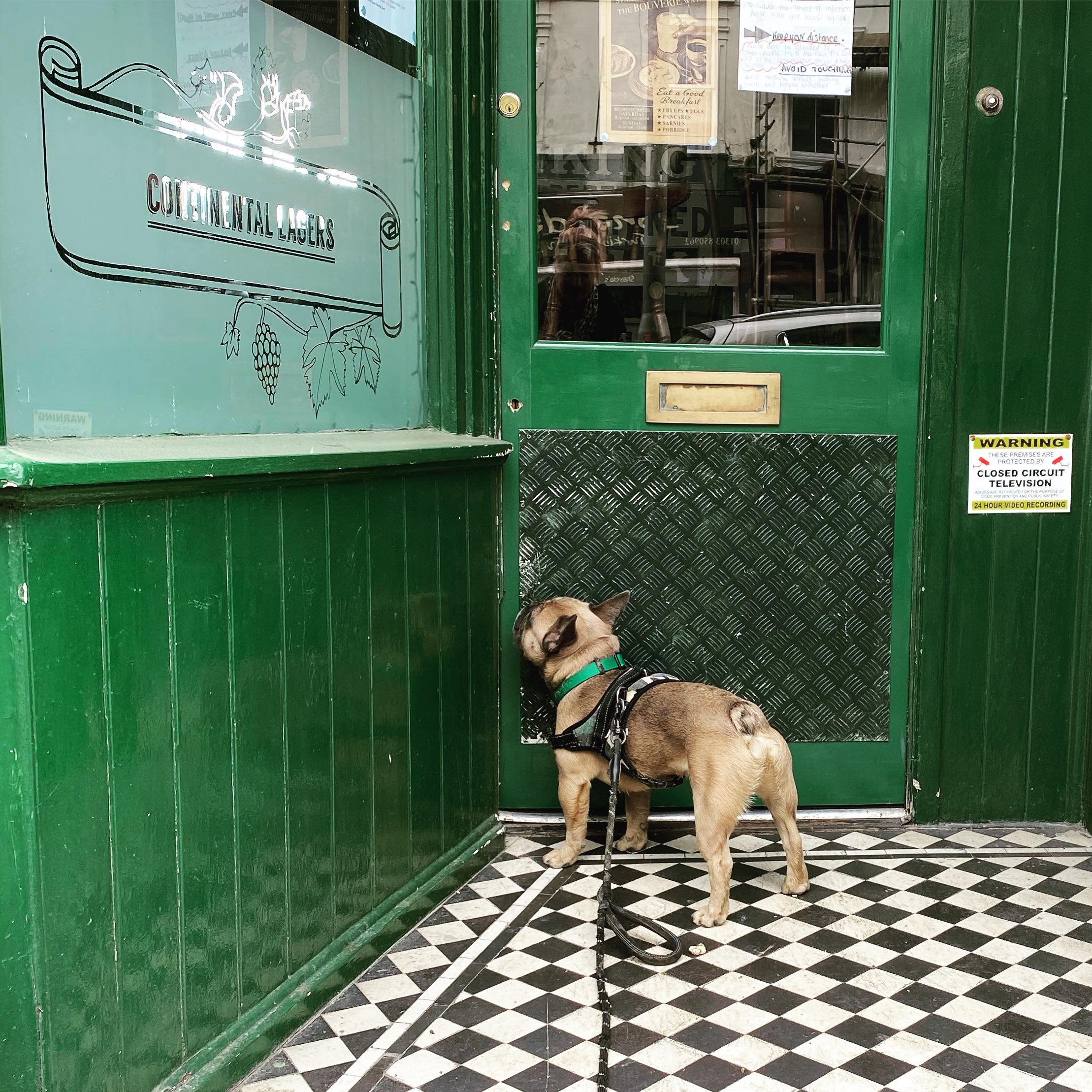 Discover more about folkestone below