Sunny Sands – 
where the Sun Always Shines!
Folkestone Sunny Sands is a wonderful, family friendly, sun-trapped beach!  It's a great place to spend a good few hours when the tide is out. It's the closest sandy beach south of London so it can get busy on holidays when the weather is good.
Folkestone Sea Sports, run by The Sports Trust launch from Sunny Sands. You can hire single and double kayaks, stand-up paddleboards, clothing and safety equipment.  Check the weather before you start!
Annual sandcastle competition
The annual sandcastle competition is run by Folkestone Festivals, and volunteers help organise this great event. Enter by yourself, or with friends for a small fee, and all funds raised go to the Church Street Project. This helps give creative and therapeutic counselling to children in our district.
We've got ice cream shops and cafés, pubs and fish bars ready to serve you whelks and ices to suit every taste!
Folkestone Mermaid
The Folkestone Mermaid sits on top of the rocky outcrop on the sandy side of the harbour wall. She is an artwork from the 2011 Folkestone Triennial Arts Festival and a well-loved landmark of Folkestone.
Working Harbour
Don't be tempted to walk from Sunny Sands through to the inner harbour without wellington boots! The inner harbour sand becomes very oily and contains fish hooks and other debris that can cause injury. This is a working harbour and when the tide is in, fishing and leisure boats use the exit frequently. As a result, jumping from the harbour wall into the water is prohibited.
Dogs are allowed on the beach between 1st October and 30th April, but not during the summer months. It has a 5-star water quality rating since 2018.
To enjoy the only sandy beach in Folkestone you need to take account of the tide times.
Photo credit: Dave Shackle and Shaun Staveley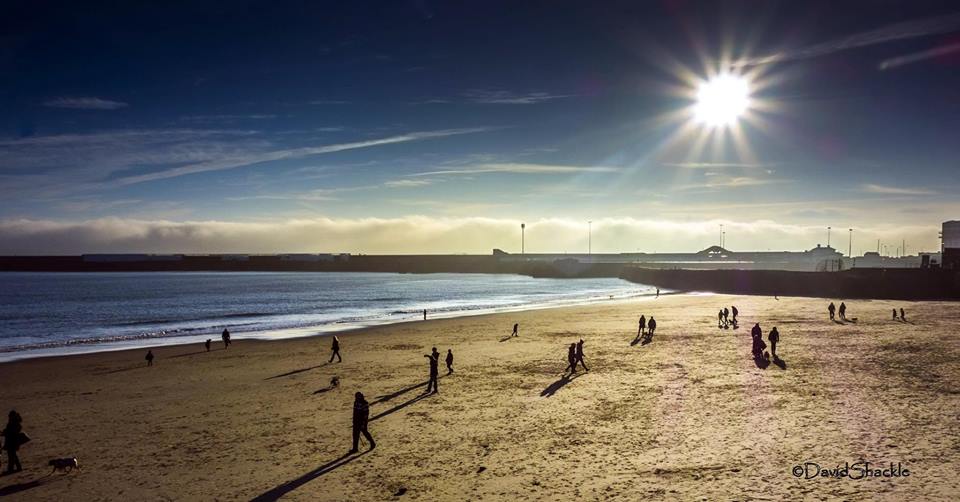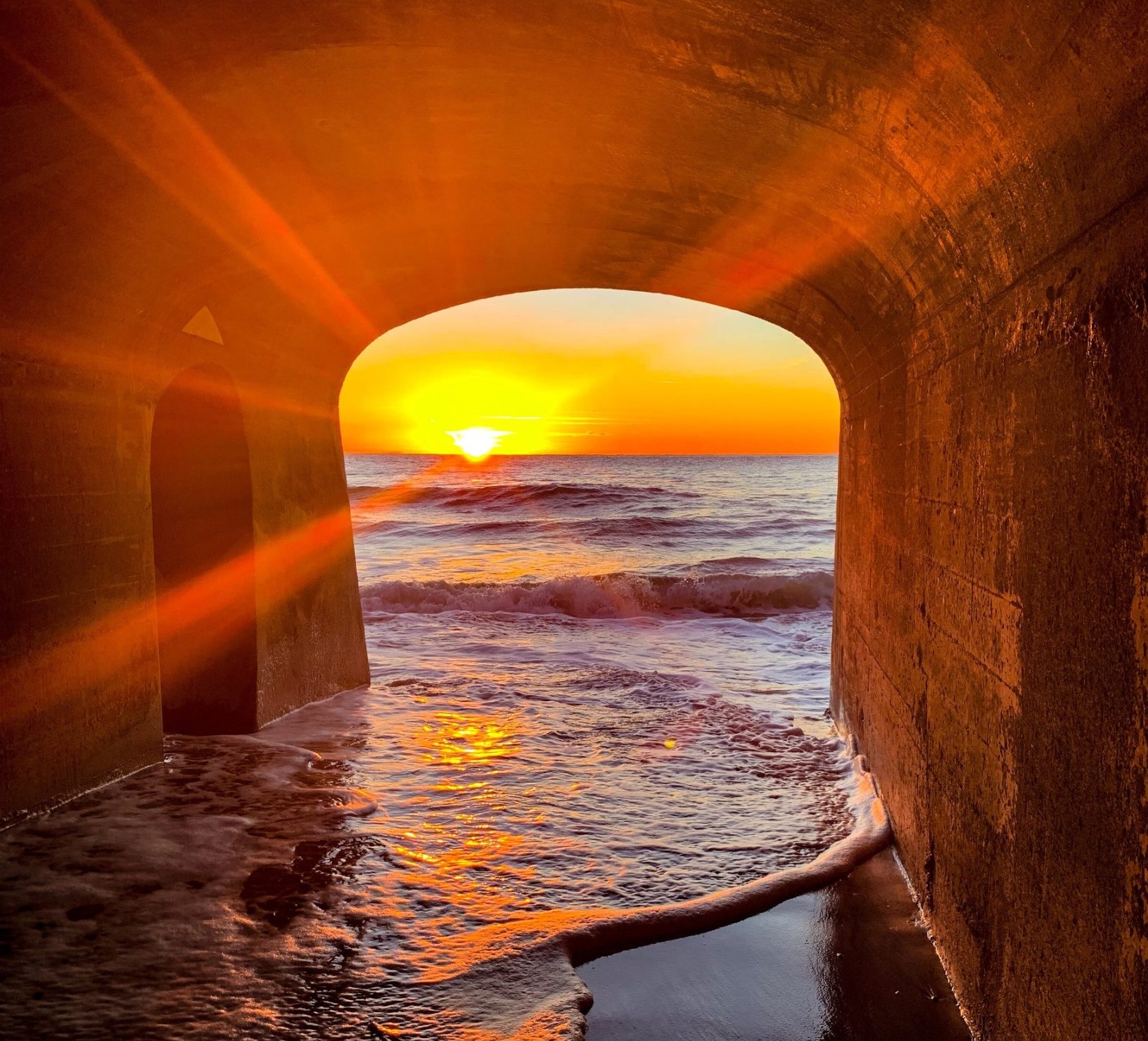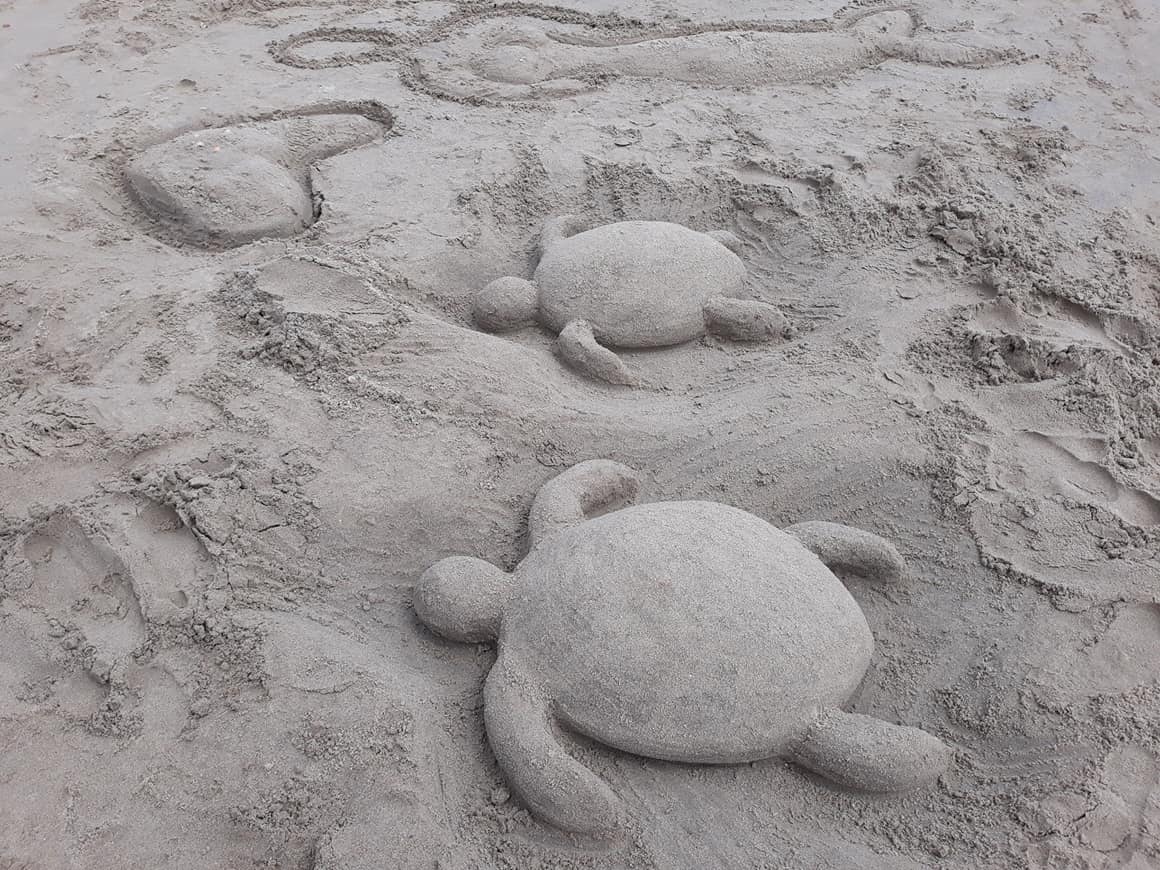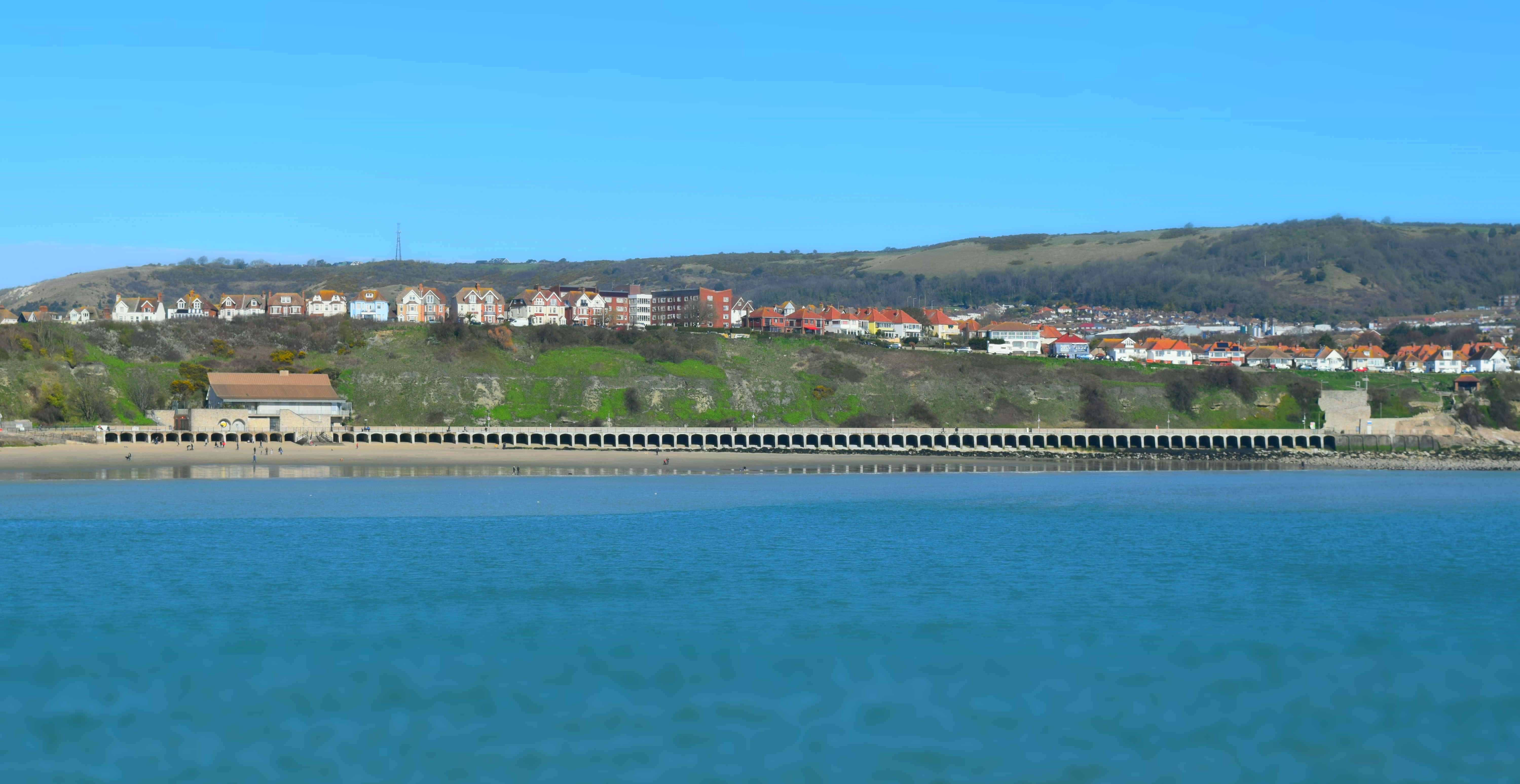 Discover more about folkestone below