Chummys – For jellied Eels and Dressed Crab
Chummys sells and amazing aray of fish and seafood products.  Situated by the Fountains, at the entrance to the Harbour, it is where you will find a pot of locally produced jellied eels, whelks, dressed crab and more.  Chummys offers the most original of British seaside street food, and Folkelife spoke to owner Tony Pye before the lunchtime rush.
family business for over 60 years
"Chummys is a family business, we've been here for 27 years, but the business has been going for just about 60 years now.  Originally it was just a barrow, but it's progressed from that to the stall we've got here today.  Our fish comes from all over the country, but mainly from local fishermen, and we've got a place on the Dover Road where we can dress the crabs, jelly the eels and prepare everything for here and for wholesale too."
Tony has been selling seafood since he was 17 years old, and he prepares all of these offerings to sell at Billingsgate Market in London, and also at Southend on Sea too.
"Over the past couple of years, we've seen so many visitors come down to us, and street food is really popular.  I think actually, more people want to eat street food now than to go and sit in a restaurant!"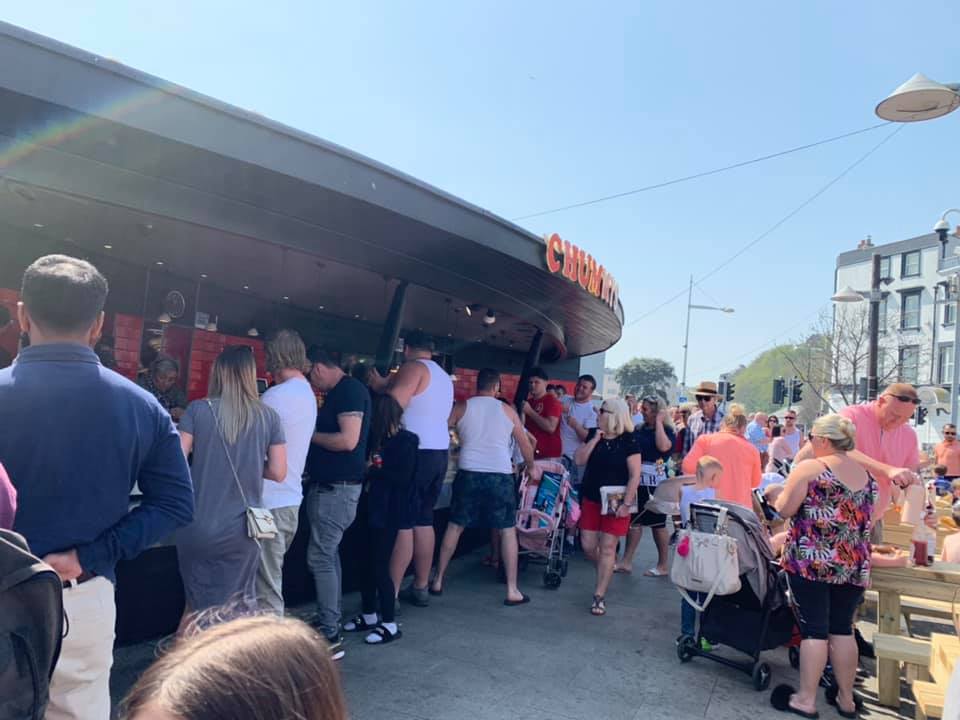 British seaside street food
"The demand for what people want has changed.  I used to sell a lot of crabs, and now people want it dressed; we don't sell prawns in their shells much as people want them peeled.  We've started offering noodle dishes and added a bit of luxury to our oysters – which you can get via Uber Eats if you are within 1.5 miles of us!
"We make the most of the summer months, and take our holidays in the winter.  That's also when we do our decorating  and maintenance, that's because we work 7 days a week across the summer."
You can reach Chummys across the Viaduct connecting the Harbour Arm with the rest of town.  Dip into the fountains to cool yourself down and get a pot of eels whilst you're there!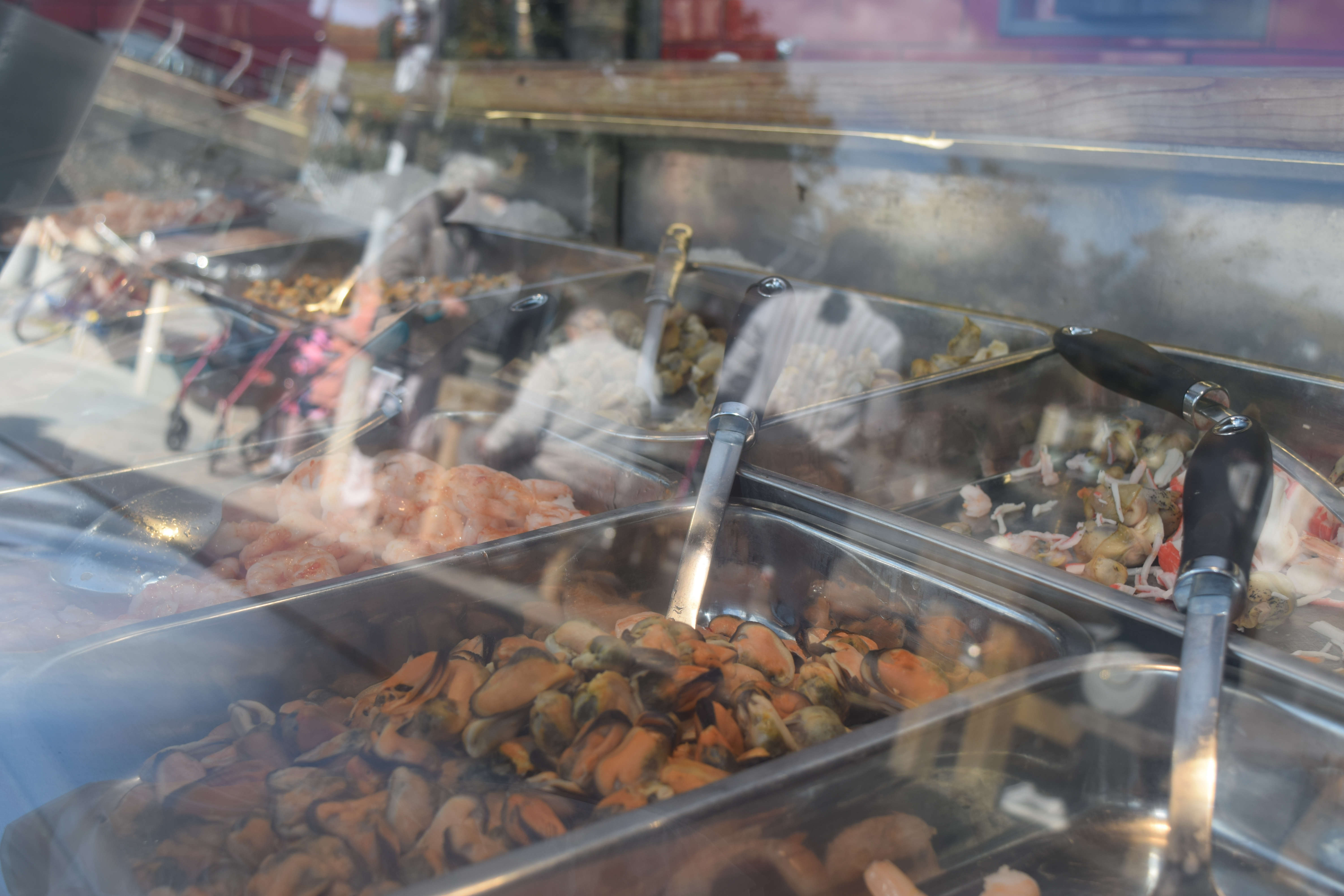 find out more about folkestone below