The Beer Shop – Drink in or Take Away
The Beer Shop is Folkestone's newest drinking establishment.  It opened up in Rendezvous Street the weekend before pubs, bars and restaurants were advised to close by the Government due to Covid 19.  Lauren and Lee were undeterred.  They already had a plan.  If you can't come to them, then they will deliver to you.  Folkelife met the couple just hours before the lockdown was put in place.
Opening weekend
"Our opening went really well.  We had been getting a great response on social media from people wanting local and small brewery beer.  We wondered whether anyone would come and we had a fantastic response.  People came back on the Sunday to try more beer!  It was a quieter day then, and we had the chance to sit and talk to people.  It's good to get to know what our customers are looking for and how they want to drink."
Lee and Lauren have been running The Beer Shop London for a number of years.  Lee is the beer-sommelier and Lauren has a background in the arts.  They are passionate about supporting local businesses and the beer they stock comes from small breweries in South East London and Kent.  With both shops they can order more stock and spread the flavours across the South East.  Their aim is to introduce Folkestone beers to London, and local London beers to Folkestone.
Home delivery service
"Our plan has always been to offer a take-away service.  Sometimes you just want some decent beer to drink at home.  Now with the coronavirus preventing people coming out, we are offering a delivery service to Folkestone.  We can build up our regulars that way, and actually, get to know people in a way that wouldn't have happened before.  Rest assured, once this is over, the party is going to be a good one!"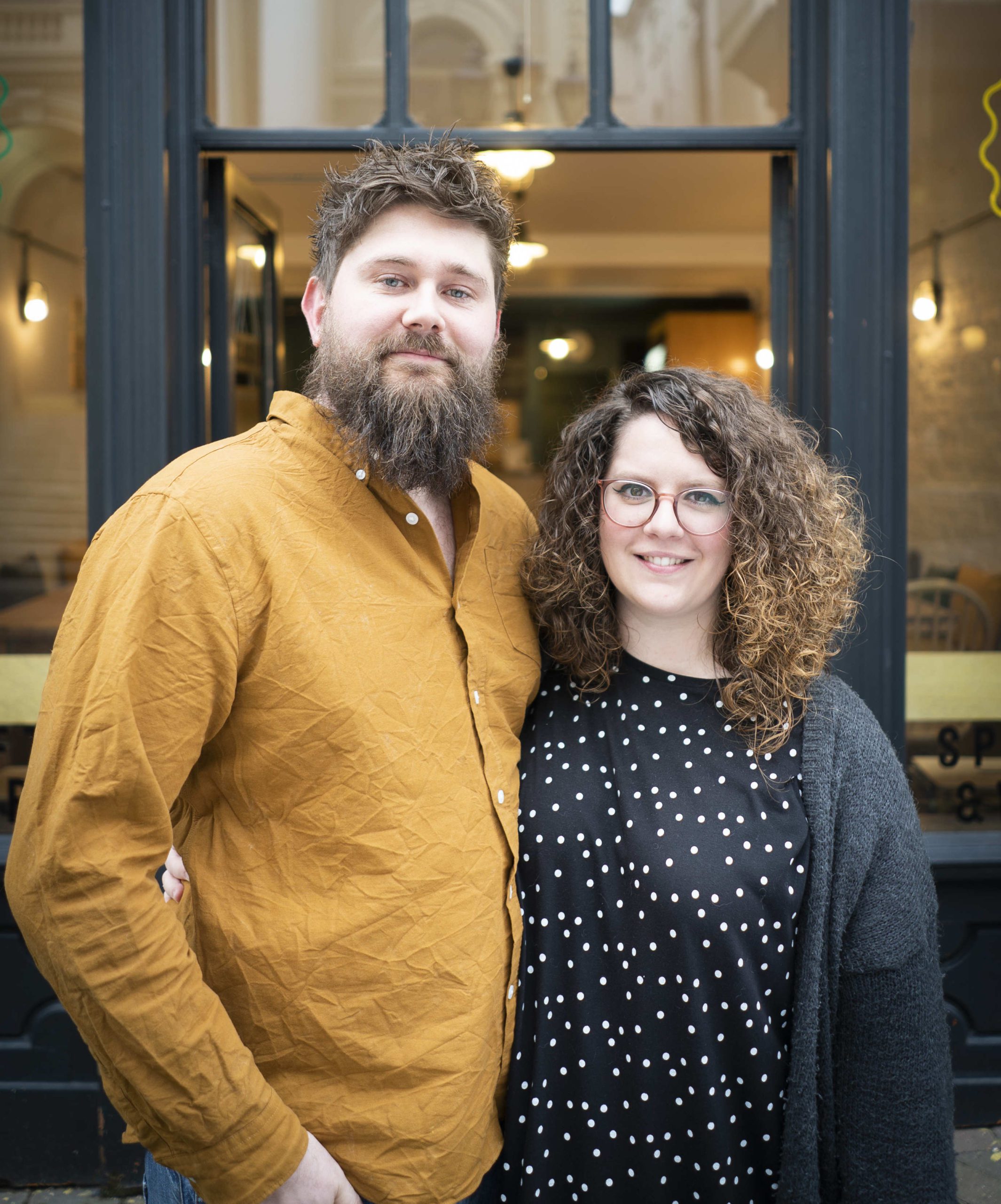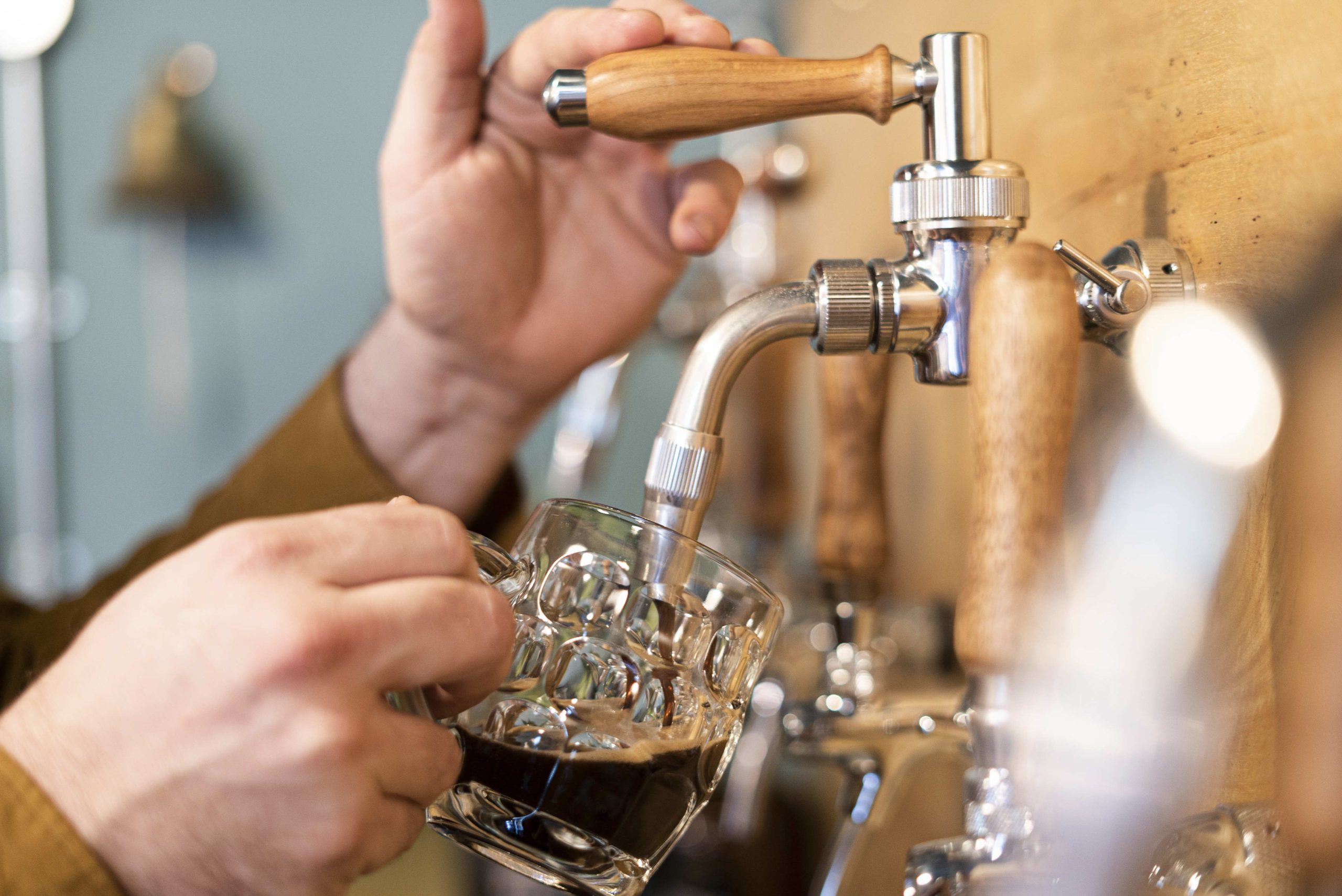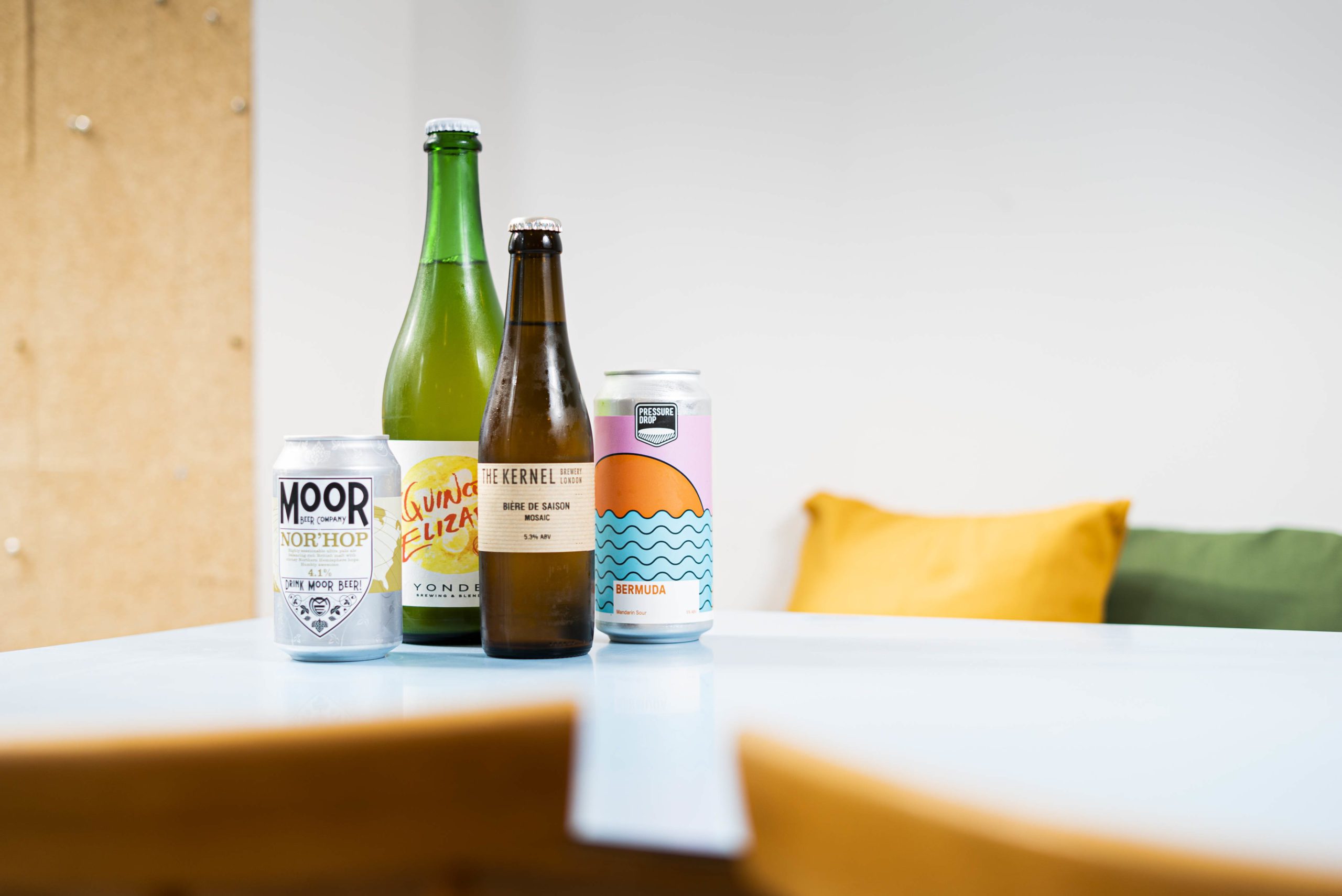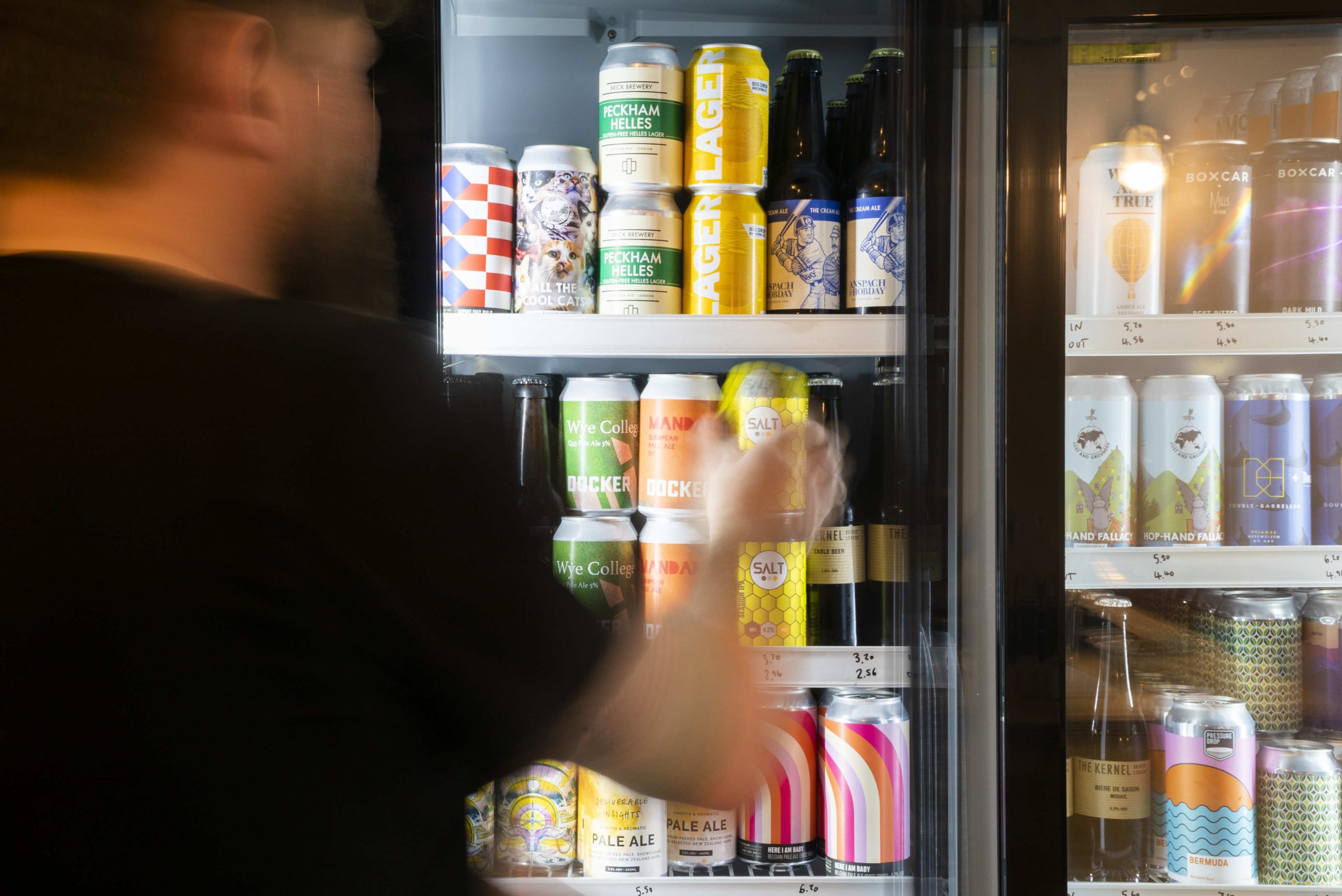 not just beer
The Beer Shop has a great selection of local ciders and wines, as well as the cask, keg and bottled beer.  "We want to get to know our local producers.  Lee and I have tasted some really good wines and ciders since coming down to Folkestone. We've got some of the Terlingham Vineyard wines here and we're excited about trying this year's wines."
Lee and Lauren discovered Folkestone thanks to Lauren's art background.  She persuaded Lee to come and visit a previous Folkestone Triennial festival.  Not only that, Lee and Gianni, from Pick Up Pintxos have been friends for a while. "Gianni did his first pop-up with us in The Beer Shop London. He was looking to start up his own business, and his food is just amazing.  It's great to be able to support each other in building up our businesses.  So yes, he was one of the reasons we came to Folkestone."
convenient for london
Lee and Lauren's plan to share the beers between both their venues is really achievable thanks to London being so close.  "It's really easy to jump in the van and deliver to each shop.  We can make bigger orders now too so that we can share the stock between the shops.  It means that people can taste the new and exciting beers on offer.  We realised that there are a lot of people in Folkestone who understand what's going on in the beer world, and are really excited to try some new things!"
Plan your deliveries to the CT18 to CT21 postcodes during this time of isolation and then be ready to meet in person when the time comes.
Photo credit David Clack