Just 'popping' into the shed – The Potting Shed
The Potting Shed conjures up images of my grandfather popping down the garden for hours at a time with a packet of seeds in hand.  I'm not sure what he did in the shed, but now we have one in Folkestone.  The Potting Shed is an antique shop that opened up in the spring of 2019.  Folkelife went along to meet owner David Holden to find out what he gets up to in his Potting Shed.
The Potting Shed
"I moved to Folkestone in 2017 having spent 12 years living in London.  I was struck by the town. It has so much energy and such a groundswell of people wanting to get involved that I wanted to do something too.  My idea sounds a bit crazy, and when I found this location, I had to explain it to the landlord.  I said 'Bear with me here.  It's going to be an antique shop at the front. Then I'm going to build a potting shed in the middle, and people will go through a hidden doorway – provided they know the password – and then drink cocktails in the secret bar at the back.'  I remember him looking at me as if I was nuts! But I've got the shop, the shed is here, the bar has been open for over 3 years now, and it's going really well."
Folkestone is the place
When David started The Potting Shed he was still working 5 days a week in London in the men's fashion industry, and on his day off he was sourcing antiques for the front of the shop.  During the first Covid lockdown he was made redundant and Folkestone became his full-time workplace.  There's more than antiques in the shop now with a focus on functional items with superb design aesthetics.  The cocktail bar at the back is open for 3 to 4 evenings a week.
"I'd been thinking about moving out of London for some time.  There are so many restaurants and bars to go to up there.  However, my rent was so huge that I could only afford to go out once a month!  I started to look around.  If I was going to move out, I didn't just want to go somewhere I could afford, it had to have some pull about it.  Margate and Ramsgate were on my list to view but I didn't get on with them.  I had some friends in Dover who suggested Folkestone, so I popped down. It was a grey day, and I walked along the Leas.  I got halfway down the Zig-Zag path and thought 'yes, this is it, this is the place, it's great!'"
antiques
The idea at first was to have an antique shop as Folkestone didn't have one at the time.  "Since we've opened up again after Covid the demographic of the town has changed.  There are many more young families that have moved to the town.  It also seems that smaller items in the shop are far more practical than larger items of furniture that people can't take away with them on the train home.  We stock Snow Peak camping accessories.  It's a Japanese company with some of the best equipment you can buy.  And, again, Japanese, a company called Niwaki make these beautifully designed yet very practical gardening equipment.  We stock those too.  Aesop skincare products are still our best sellers, and we have a line of perfume in now too.  This is made by a man who lives in Sandgate, just down the road."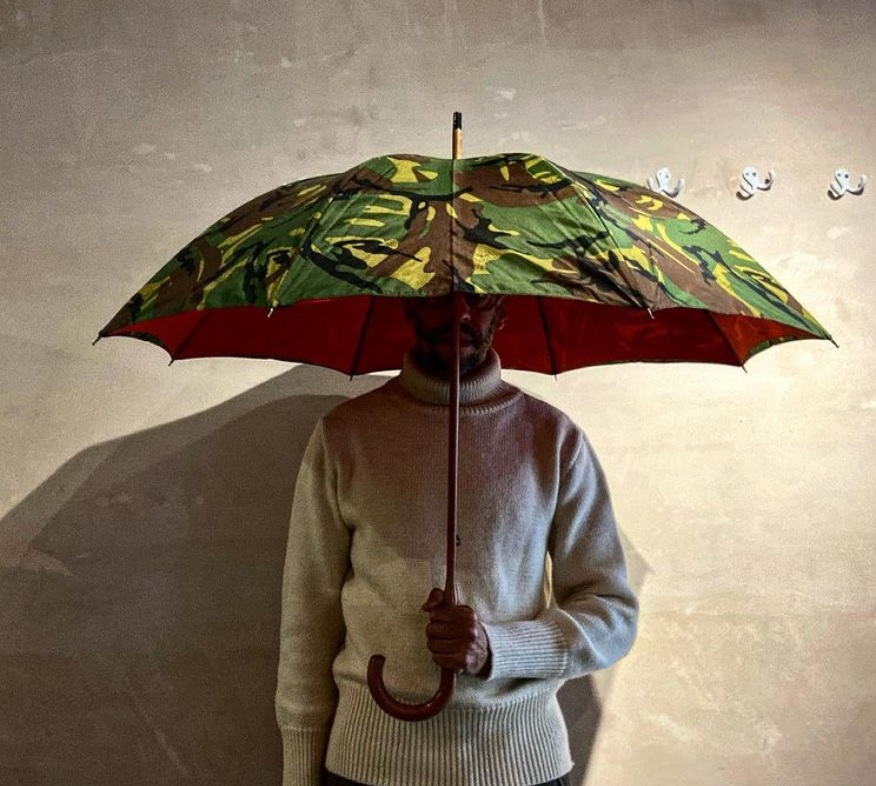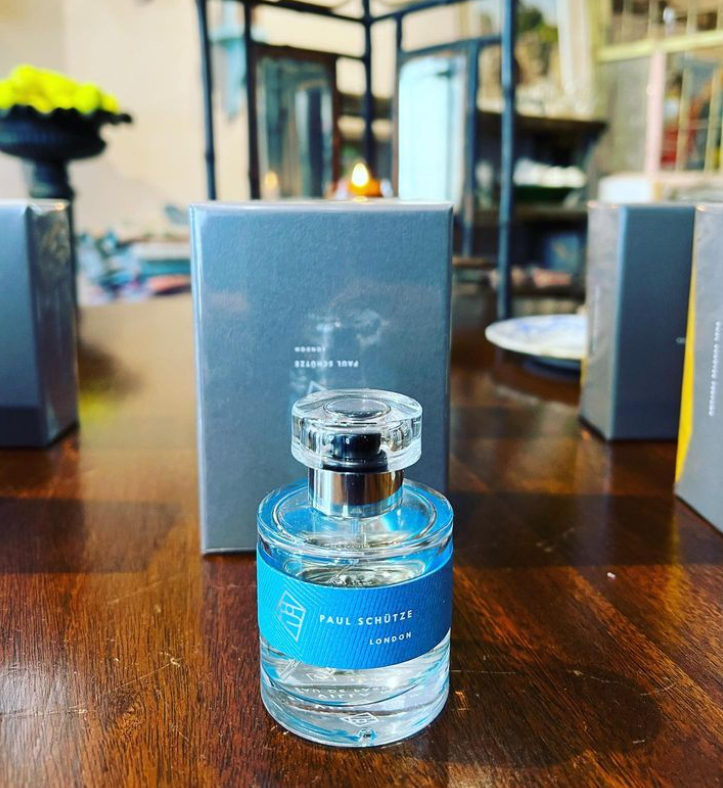 ---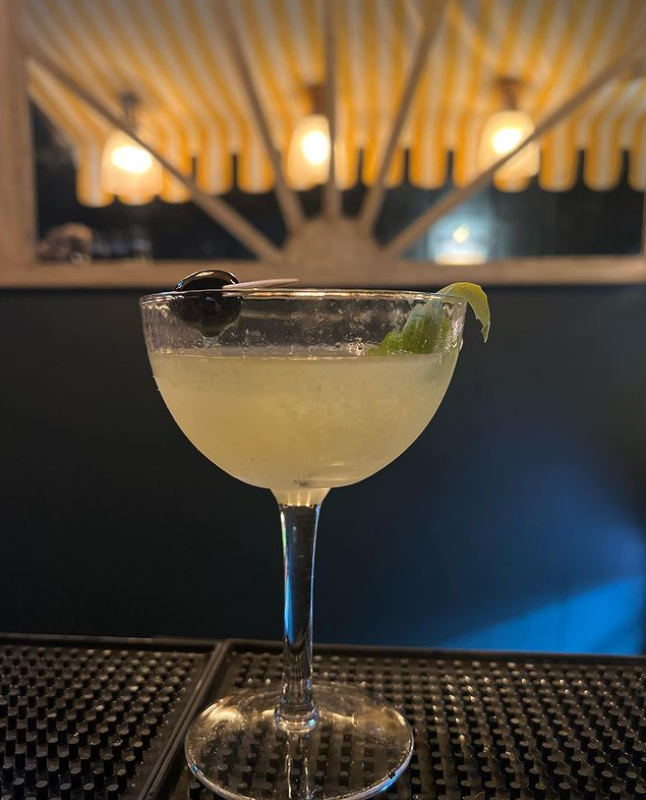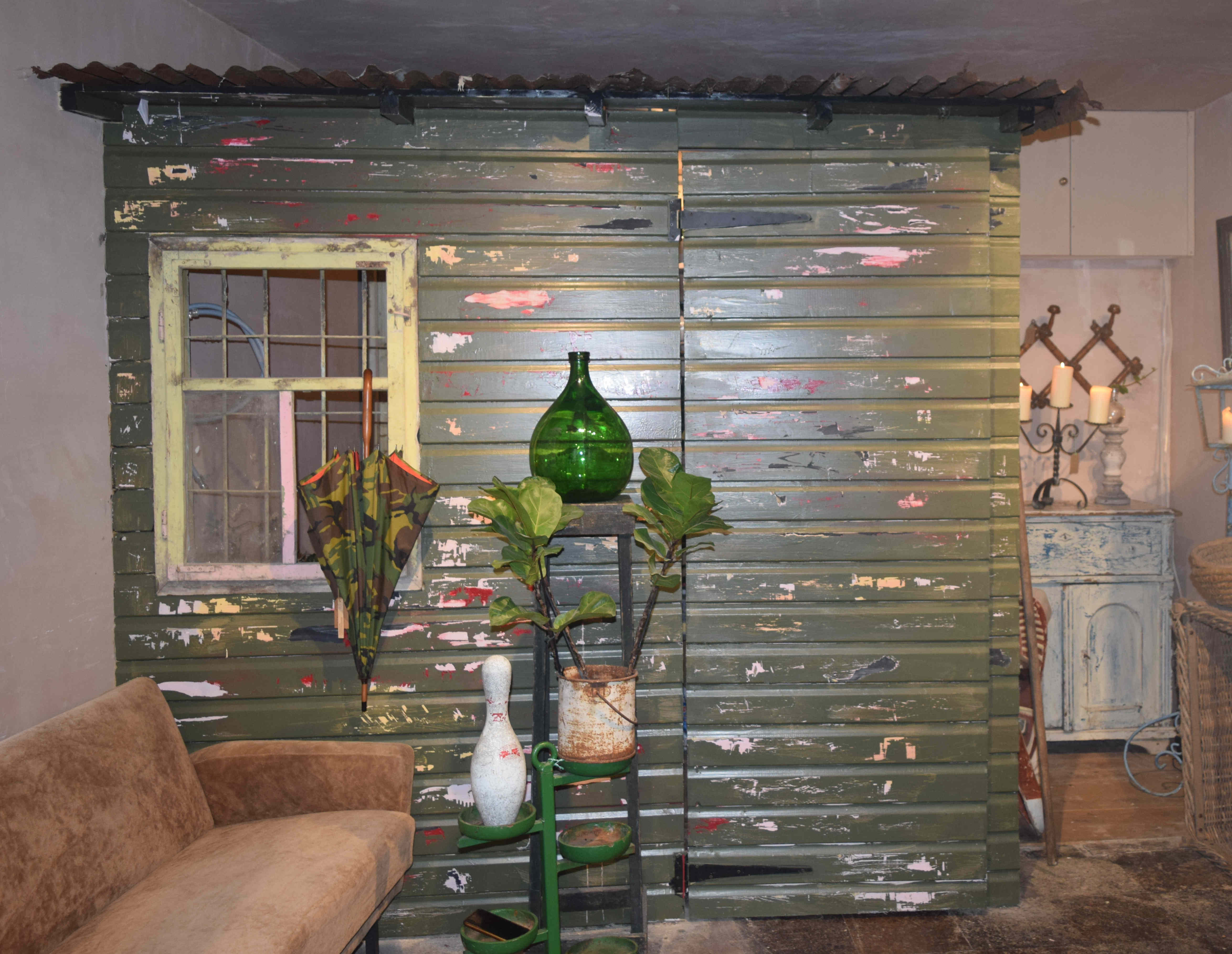 Folkestone's Speakeasy
The business idea of The Potting Shed was only a seed at this point.  David had seen other seaside towns with streets full of antique shops, and Folkestone doesn't have that at the moment.  But in order to make the antique business work, it needed to be married with a second business. "So I got the idea of the 'thing in the shed'!"
I ask if that's how David refers to the secret cocktail bar, hidden at the back of the premises.
"I started to look into various speakeasies, and the history of 1920s, 1930s prohibition in America.  It needs to have an interesting venue where people came to enjoy each other's company, and have an experience.  So, it's a cocktail bar serving old cocktails – not drinks with lots of crushed ice and fruit – but drinks with stories to them."
Enter into a different world
"That time was also the birth of Jazz, which makes the period, and the bar, more and more interesting.  This venue just lends itself to the idea though.  I has a big space at the front for the shop, and then narrows naturally in the middle.  There's a large space at the back for the bar.
"The idea of putting a Potting Shed in the middle, to give the secret entrance, and hide the bar, came to me in a burst of genius inspiration!  I thought it would be quite British, and kind of antique too, but no one would ever think about going into the back of the shed.  Well, I'm sure there are loads of blokes who go to their sheds for a sneaky beer, but I'm just taking it to a new level!
"Now we're at the point where we can put on Burlesque and Jazz evenings that sell out within hours.  The venue suits that sort of entertainment.  I haven't seen others offering that sort of entertainment so it means that Folkestone still offers a wide variety of things to do."
a cocktail bar within a shed
David's desire is that the secret cocktail bar business will grow organically, by word of mouth.  "I want people to come in and then tell their friends they had a fantastic cocktail at the back of a shop where you had to walk through a shed to get to the bar!"  Because of the secret nature of the business though, the shop won't be open when the bar is.  So, on the door of the shop is David's email and phone number.  The idea is to give him a call and book a table.  On the day of your booking he'll call you and give you the password.  This adds to the speakeasy element of fun that runs through the whole shop.
---
What's the password?
"The passwords change daily, and I have some fun with this.  A while ago, when the Chelsea Flower Show was on, you had to come to the door saying 'I've been to the Chelsea Flower Show'.  My guests turned up and knocked on the door of the shop at 8 o'clock in the evening and were a bit hesitant.  So I come out and say 'Yes? It's eight at night and it's an antique shop and we're closed, what do you want?'  The customers plucked up the courage and said 'Well, we've been to the Chelsea Flower Show.' Well!  Why didn't you say so!  Come in!  It adds to the theatre of it!"
Quality time
David wants the experience to be fun, sociable and civilised. "It's not a party bar, it's a bar that you come to, book a table and sit down with a nice cocktail.  It's a nice environment, there's no social media in there, so you have to chat to your friends.  There are a few house rules too, but it's about having quality time in a quality environment, with quality people.  We also have The Overnight space now where you can stay over with no need to worry about who's driving.  It's a converted Citroen van tucked cosily in our back yard less than 100 metres away."
the overnight
During lockdown, David and his partner Sophie cordoned off the bottom third of their garden for The Overnight.  Along with the converted van there is a separate toilet and shower block and an another shed with an induction hob and fridge in a secluded courtyard. Their chickens – Henrietta (she/her), Edith (she/her) and Derek (they/them) – will lay you an egg for breakfast.
"It's hard to keep on top of 3 eggs a day and so it adds that extra flare to your stay that you'll be woken up by the chickens and can have fresh eggs for breakfast."  
Folkestone is the place to be
"Spending 12 years in London, it never really crossed my mind how busy and dirty it was.  It's only when you move out and then come back to visit that you realise that the streets aren't paved with gold, but it's actually rubbish!  Folkestone made such an impression on me that we want to live here and be part of the community.  That's one of the reasons why I've opened this, because I want to give something back.  I want people to be excited about their town as well."
it was meant to be
"So far, things have worked well.  Lockdown was tough, but it was tough for everyone.  From moving here to setting up and the response we've had, it's as if it was meant to be.  I found a house that I walked into and felt straightaway like this should be my home. There's a tangible energy here, and a groundswell of people doing great things, and I want to join in!"
Photo credit: Overnight by Philippanting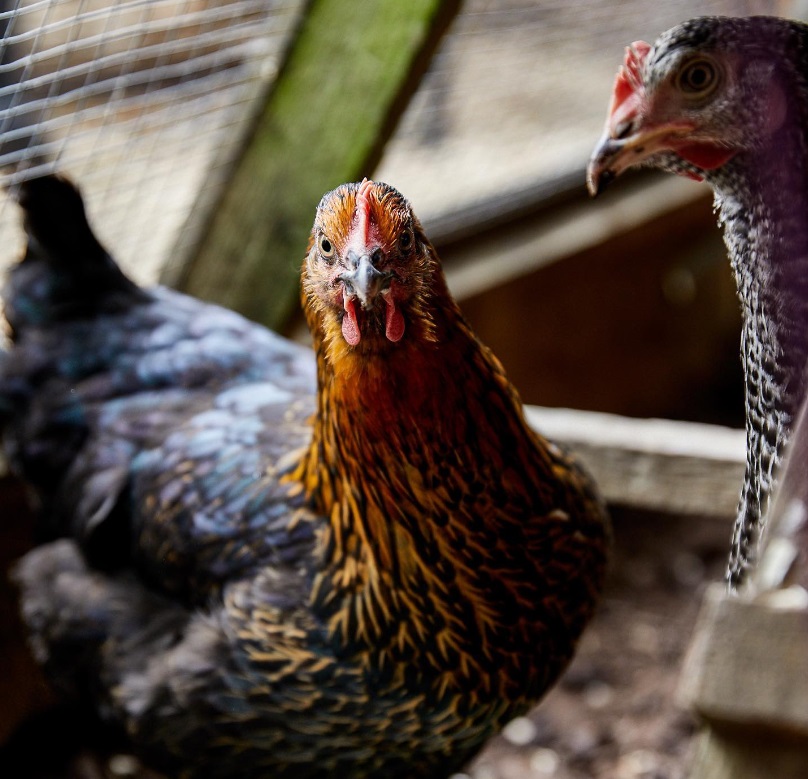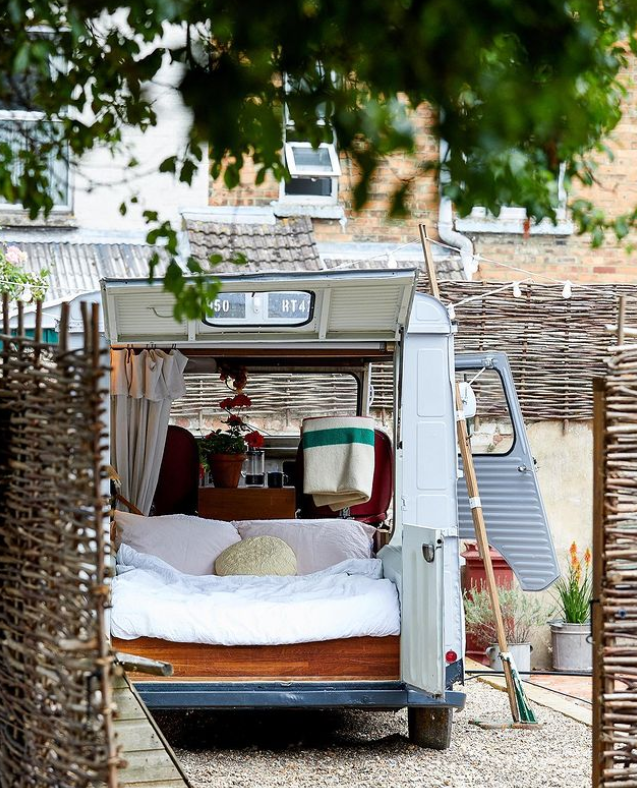 Discover more about folkestone below