marleyS – most importantly is mark and charly
Marleys is Mark and Charly.  The couple met in the first week at University in Portsmouth and soon became inseparable.  Their friends started calling them Marley and they knew that if they ever had their own restaurant, that would be its name.  Nearly 10 years on from that first meeting, and with a wealth of experience behind them, Mark and Charly are expanding the hugely successful Marleys on The Old High Street by moving to a new venue.  Based on the corner, at the bottom entrance of Folkestone's The Old High Street, the duo will have more space to serve the delicious food you've come to expect from them. Folkelife met up with Charly to find out more about their story.
"We were studying Hospitality Management with Tourism at Uni and met in Freshers Week and became best friends.  As our friends had adopted the name Marley for us we knew that if we ever had our own place, we wouldn't struggle for a name.  We've worked in loads of different places, and around the world too, but it was when we were working at the Abbots Fireside in Elham, near Folkestone, running the place, and living in, that we decided it was time we did this for ourselves, and not for someone else. 
"So in 2018 we found our location in the middle of The Old High Street in Folkestone.  It was really quick.  We looked at 3 places and this was just right, so it seemed like it was meant to be.  It's important to understand that our name isn't just over the doorway as you come in, but we're here every day working in the restaurant.  I'm front of house, and Mark is in the kitchen.  It's crucial that we're here as this is our business."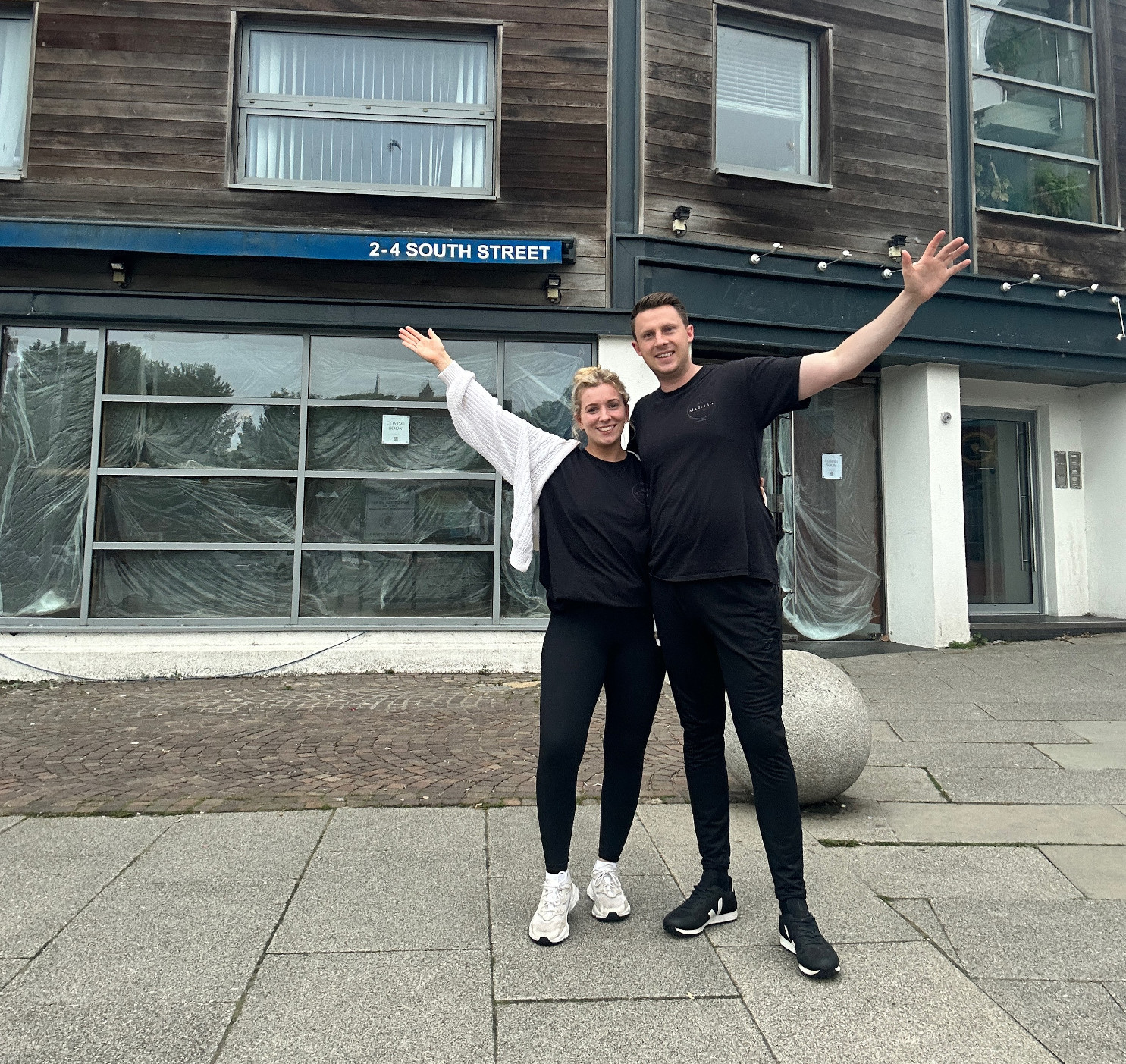 ---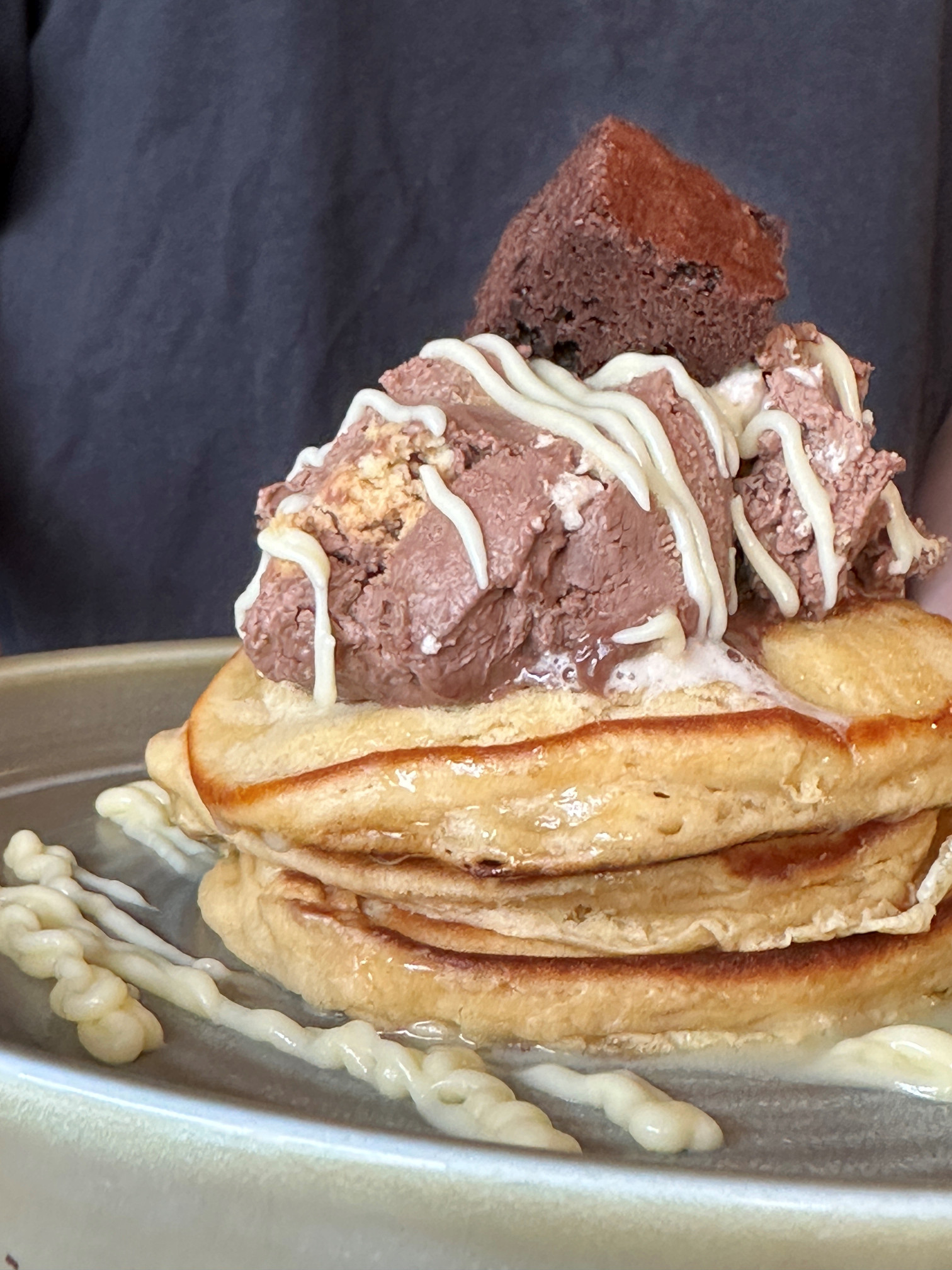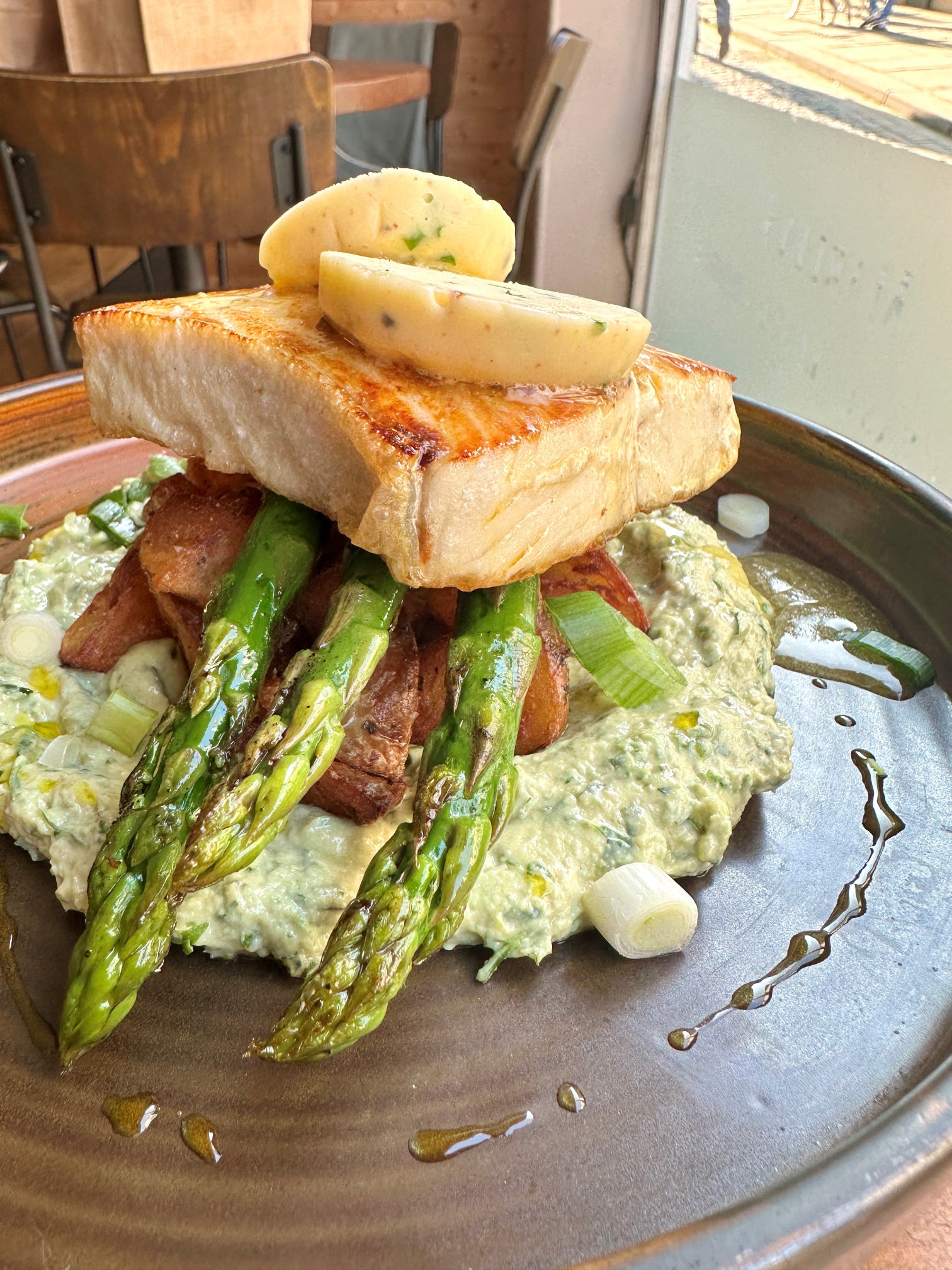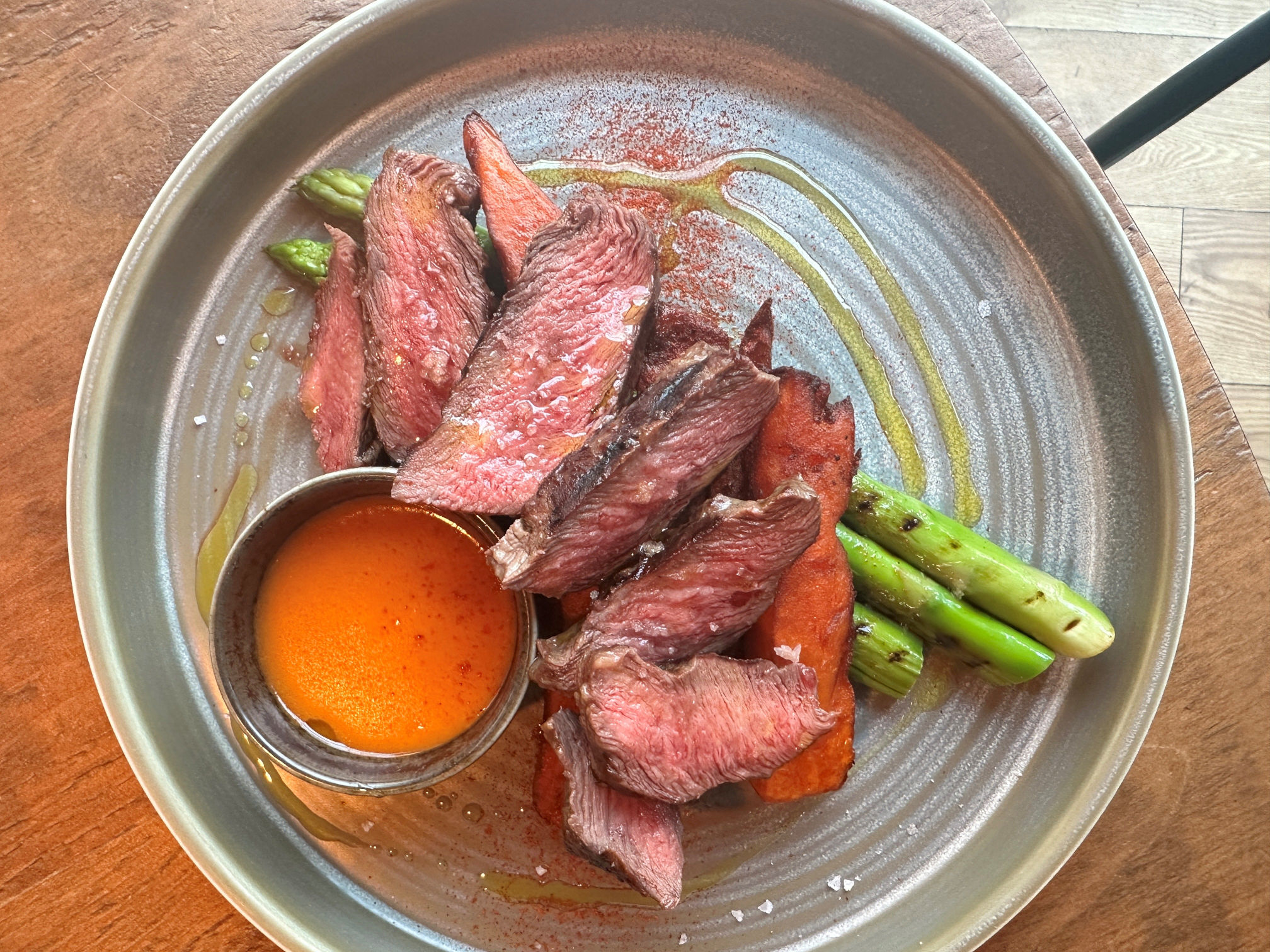 a normal year
"We opened in December 2018 and since then we haven't actually had a normal year of trading!  2019 was great, then bam!  Along comes March 2020 – lock down, shut down and goodness knows what!  It was a crazy time.  We were closed for 9 months in total but… we made it through!
"We have 24 covers in what is a quite small space.  It's difficult if you come with a pushchair or have mobility issues, so our new venue is going to be good for accommodating people.  We won't put on too many more tables, but just enjoy having the space to allow a pushchair in without everyone having to squeeze around it! 
"Our customers have been so supportive though.  We have turned around 180 covers in a 24 seater restaurant with people coming in from brunch-time onwards.  That was a busy day!  It's important that everyone has time to enjoy their food and being here though, so we don't rush anyone."
looking out on the fountains
"Being at the bottom entrance of The Old High Street means that we'll have more outside space too.  Yes, that is weather dependent, but it's important when there's weather to enjoy!  It will be nice to have a view of the harbour too, and to have that space, not only in the restaurant but also in the kitchen. 
"Our menus will continue to change with the seasons.  We have 4 main seasonal menus but then there are usually tweaks during those seasons.  For example, asparagus isn't around for the whole of spring, so we get it whilst it's good and then exchanged it when something new comes in.  Our attention to locally produced ingredients is key to what we do, and that will never change.  You will just have more space to enjoy it!"
---
Discover more about folkestone below