the Harbour Arm MarketPlace
The Harbour Arm Marketplace is currently running from the East Yard setting on the Harbour Arm.  Every Sunday, through the summer months, you can find vintage clothing and locally made art and craft products.  Folkelife went along to meet some of the vendors:
Katie from Make Waves is a textile designer.  She sells macramé plant holders and limited edition prints "until the stencil breaks!" "Do they break often?" "Yes, they do!" Katie has been in Folkestone for 7 months, moving from Maidstone, via Cornwall and Reading, but arriving here for the creative scene and bar culture. Find Katie on Instagram @makewaves.
my Pottery Shed
Deryl Gilham Jones is one of Folkestone's finest.  He is a Shepway Sports Trust Ambassador for hockey, having played for Wales at national level.  As well as learning hockey at school, he also learned pottery and has always made sure he's had a studio to work in throughout his life.  "I know it's too early to think about Christmas, but with the pandemic, people are planning their shopping.  This is such a good place to sell as we're out in the open, there's space and fresh air.  I can't quite keep up with demand!  
"At school, my teacher (who was called Christopher Wren!) really inspired me.  I went on to Medway College of Design and had the opportunity to learn pottery from some really great teachers.  This year I've been able to work on some new designs and colours, and have my work in Moda in Folkestone, and also making for Pot and Vessel – she's got some really interesting plants, which really suit my pots!"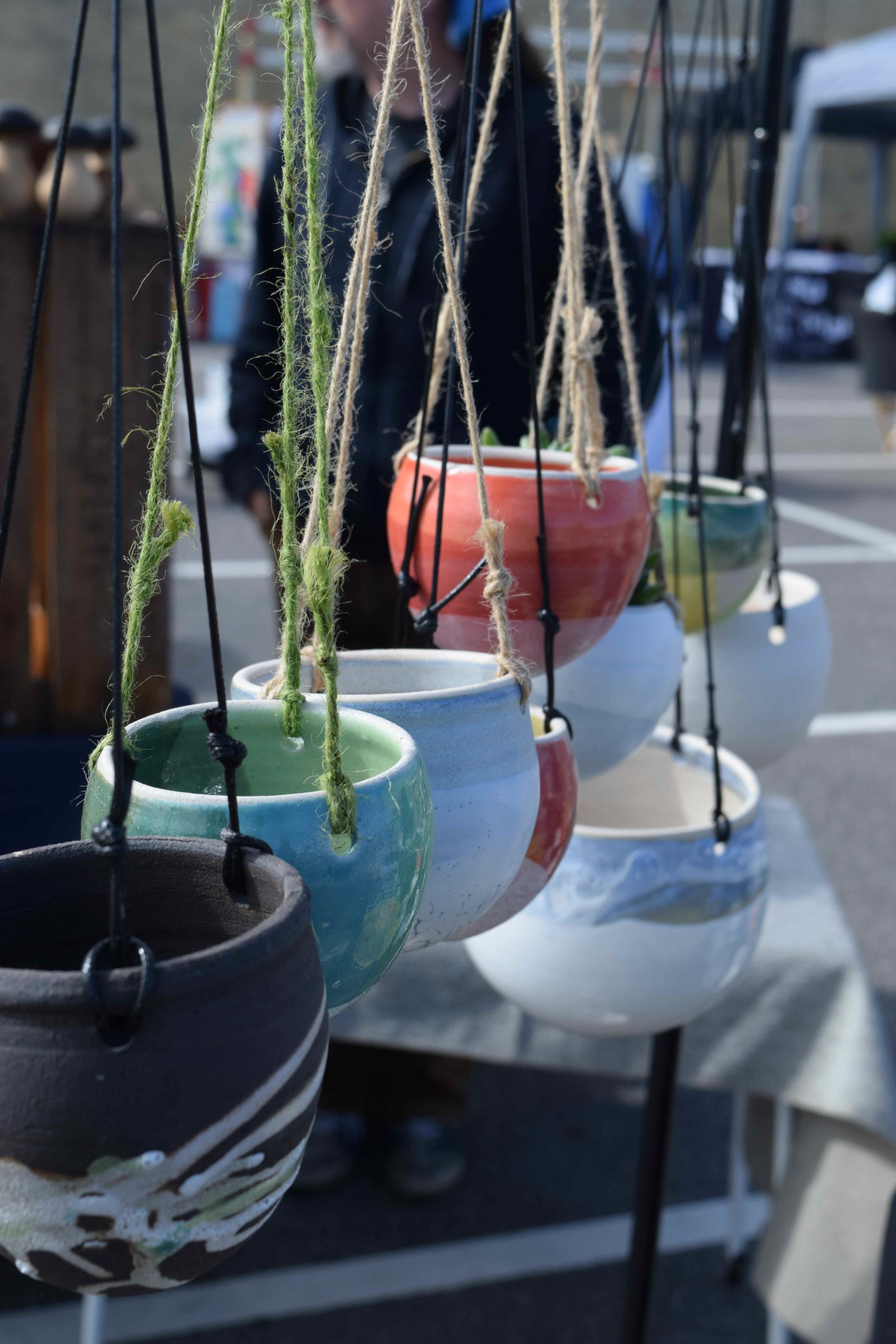 ---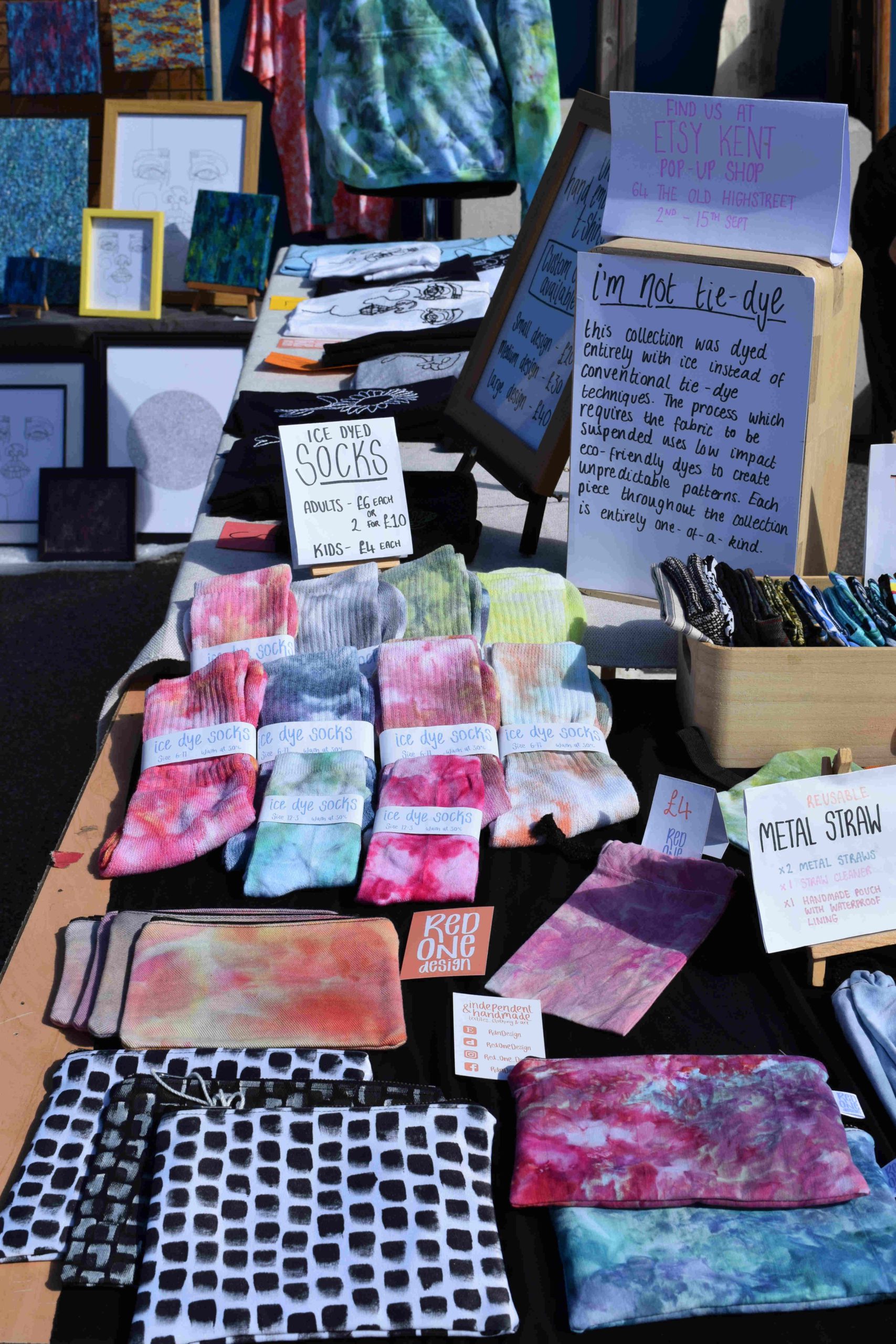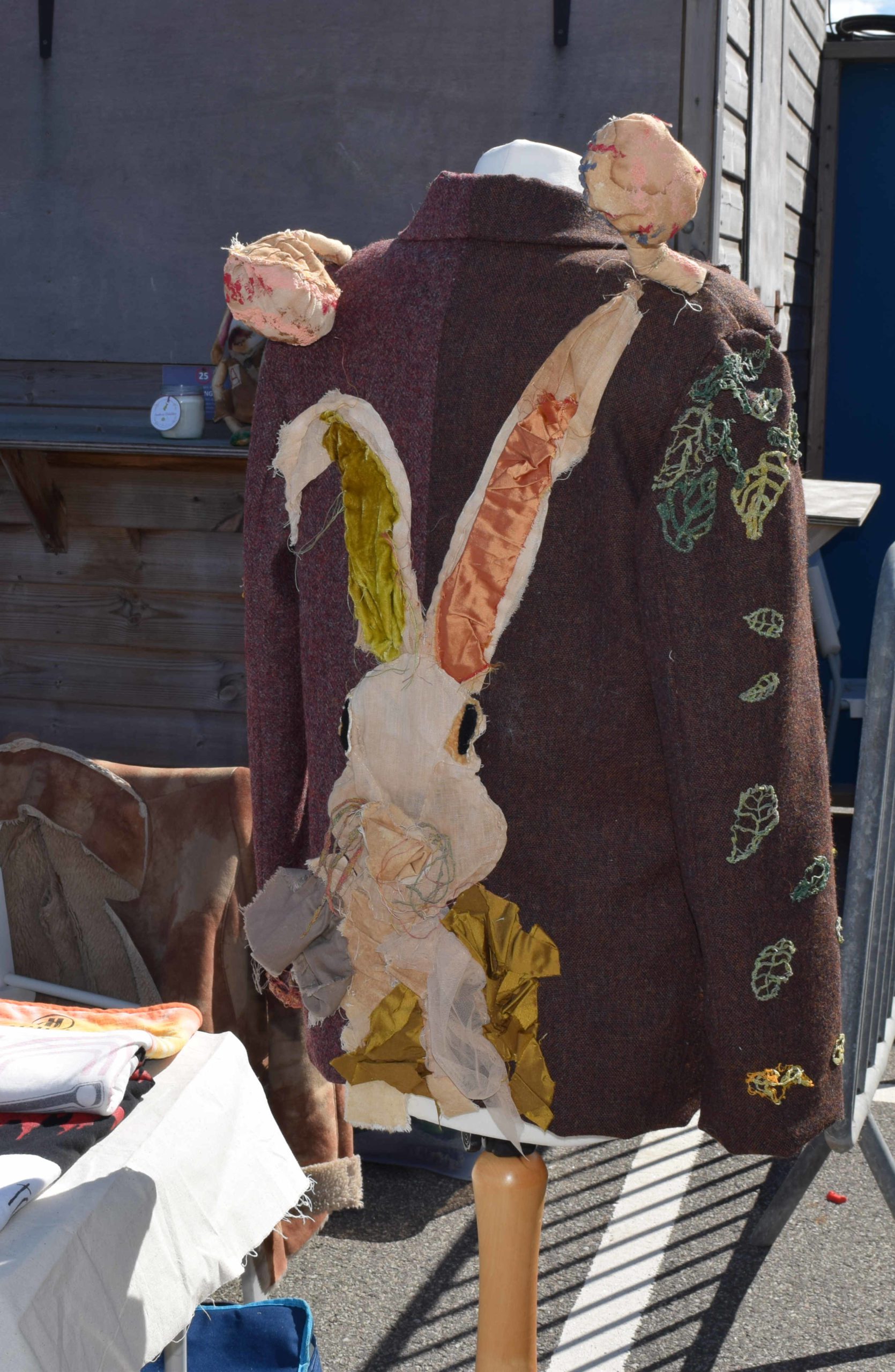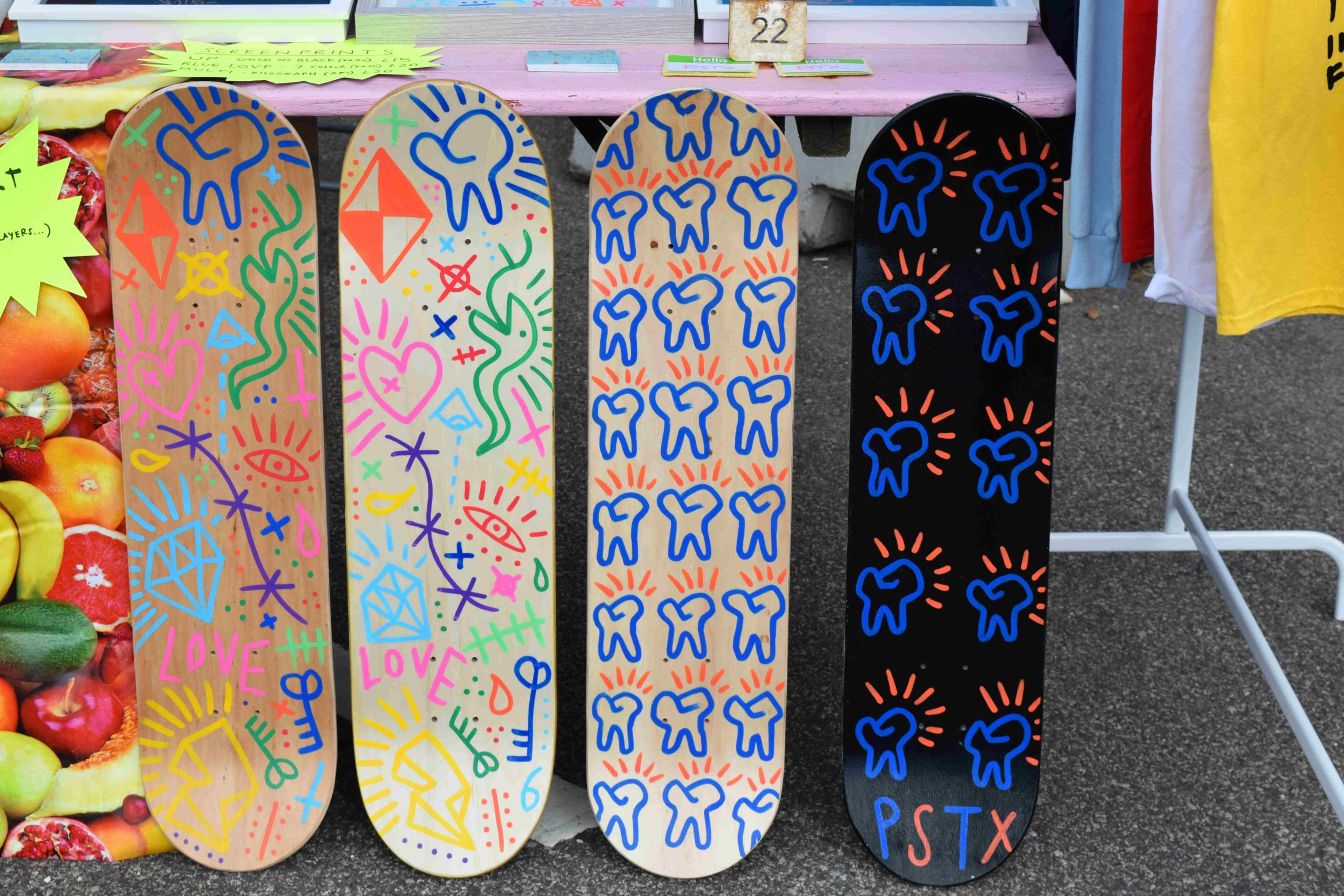 Harbour Market Traders
Kelly Davis is the designer behind Red One Design. "I am an artist and love creating the things I sell. All the embroidery is done by hand, and I draw too.  I want to sell interesting products, so you can see there are embroidered tees, hand-designed tote bags, socks.. I studied printed textile design at Rochester College and have been selling at the Harbour Marketplace for 2 years now.  My first pop-up shop will be on The Old High Street in September 2020 and who knows where things will go from there!
"My online sales have increased over the past 6 months, during the pandemic, but I love meeting customers and seeing people face to face.  I get my inspiration from the natural world.  Colours, patterns and textures all influence my work and take it into different directions."
Ambers Oddities
"My name is Amber Sheen and I make textile rabbits, candles, face masks and lots of other textile oddities. All of my rabbits are made from recycled fabrics, from denim and cotton to wool samples from work I did at university. I also create memory blankets – maybe you have t-shirts from gigs you've been to, or lots of baby clothes you want collected into a blanket you can keep forever.  It's a really nice keepsake.  The Marketplace is really good to meet customers, but also good to meet other creatives who are trying to make a living from doing the things they love.  It would be lovely to make this into my full-time job… we'll see!"
The Marketplace is running from the East Yard due to Covid guidelines.  It's a wonderful space to browse and shop for locally made products, where you can meet the artist.  R+R, East Cliff Creatives, Soap Lab and many other local traders are there.