the Harbour Arm MarketPlace
The Harbour Arm Marketplace runs from the Harbour Station on the Harbour Arm.  You can find vintage clothing and locally made art and craft products.  Folkelife went along to meet some of the vendors:
House of Beau
Rachel Jenkins has been making natural bath products for 5 years but started selling at the Marketplace in 2020.  "I started off with a blend of Epsom Salts and Dead Sea salt and mixed them with essential oils.  Initially, I was doing this for myself but soon realised the health benefits.  The salt is great for your skin, and baths are good to help with relaxation, so I thought I'd sell them.  I have an emphasis on eco-friendly ingredients and packaging.  Before 2020, I'd just sold my products at Christmas; they make great Christmas presents!  But I joined the Harbour Arm Marketplace in the summer of that year and I've had a really good time.  I think people were so happy to get out, and, actually, people are interested in the products they use on their skin more now that we've had time to think about it. 
"Being involved in the Marketplace has also meant I've met loads of people.  I moved to Folkestone in 2019 wanting a new start after a traumatic few years.  I'm a singer and have a degree in Graphic Design, so being creative brings out the best in me.  Before the pandemic, I was getting to know the Folkestone music scene.  Now I'm part of the Marketplace, it really helps to meet more people and share my creative talents."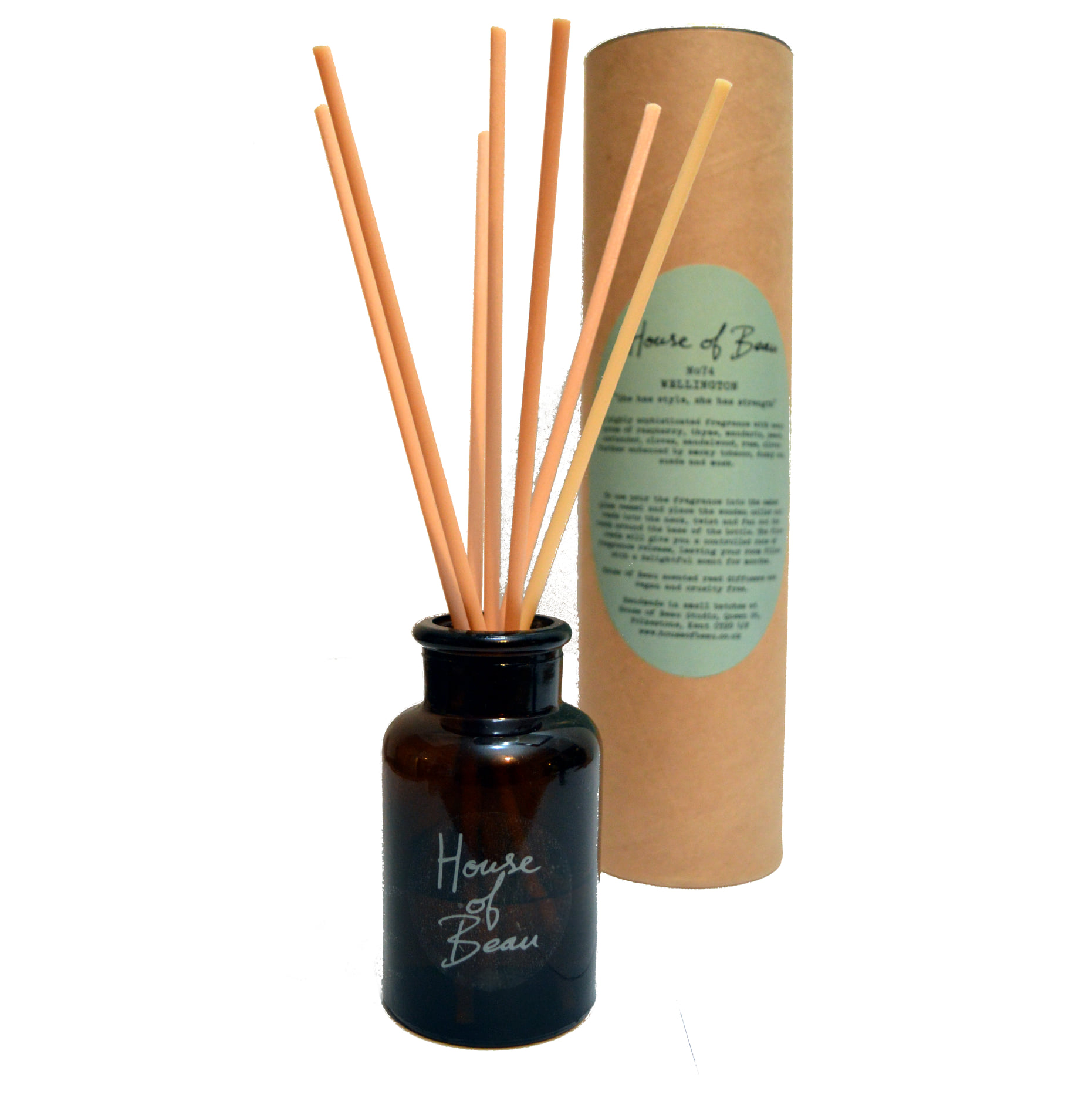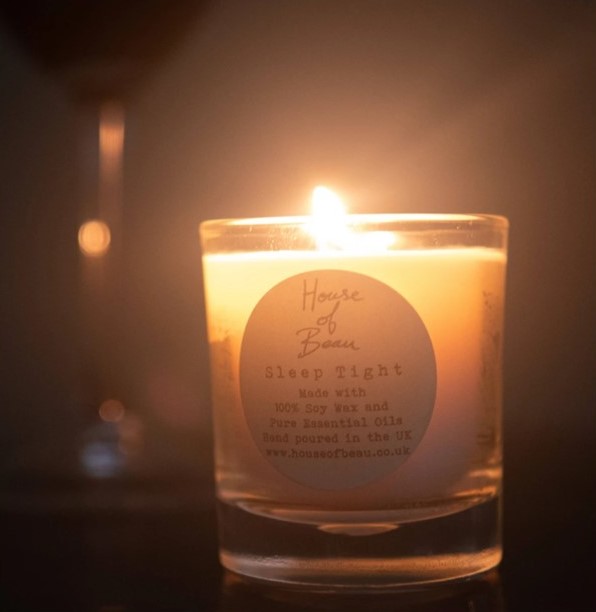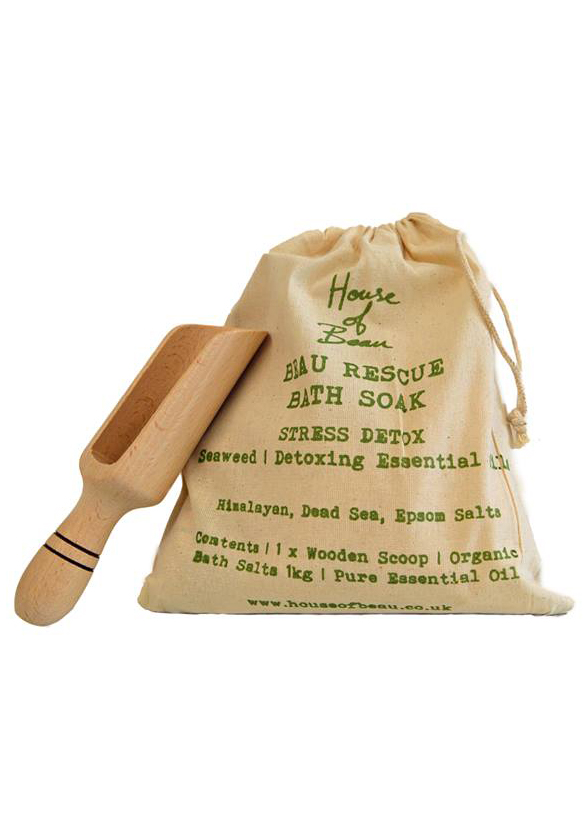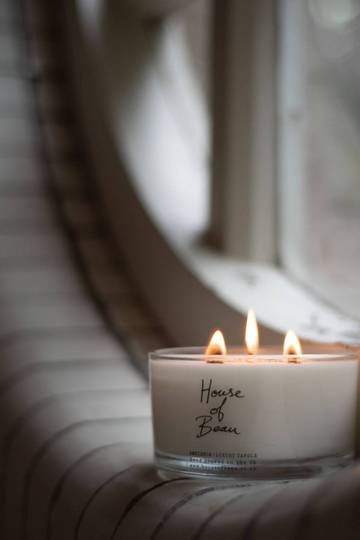 ---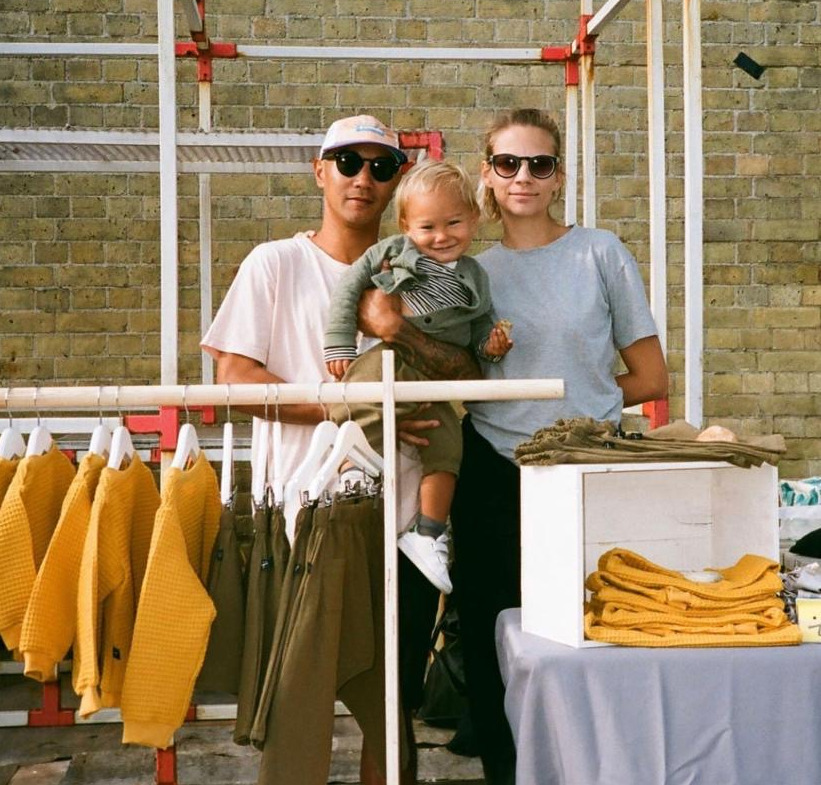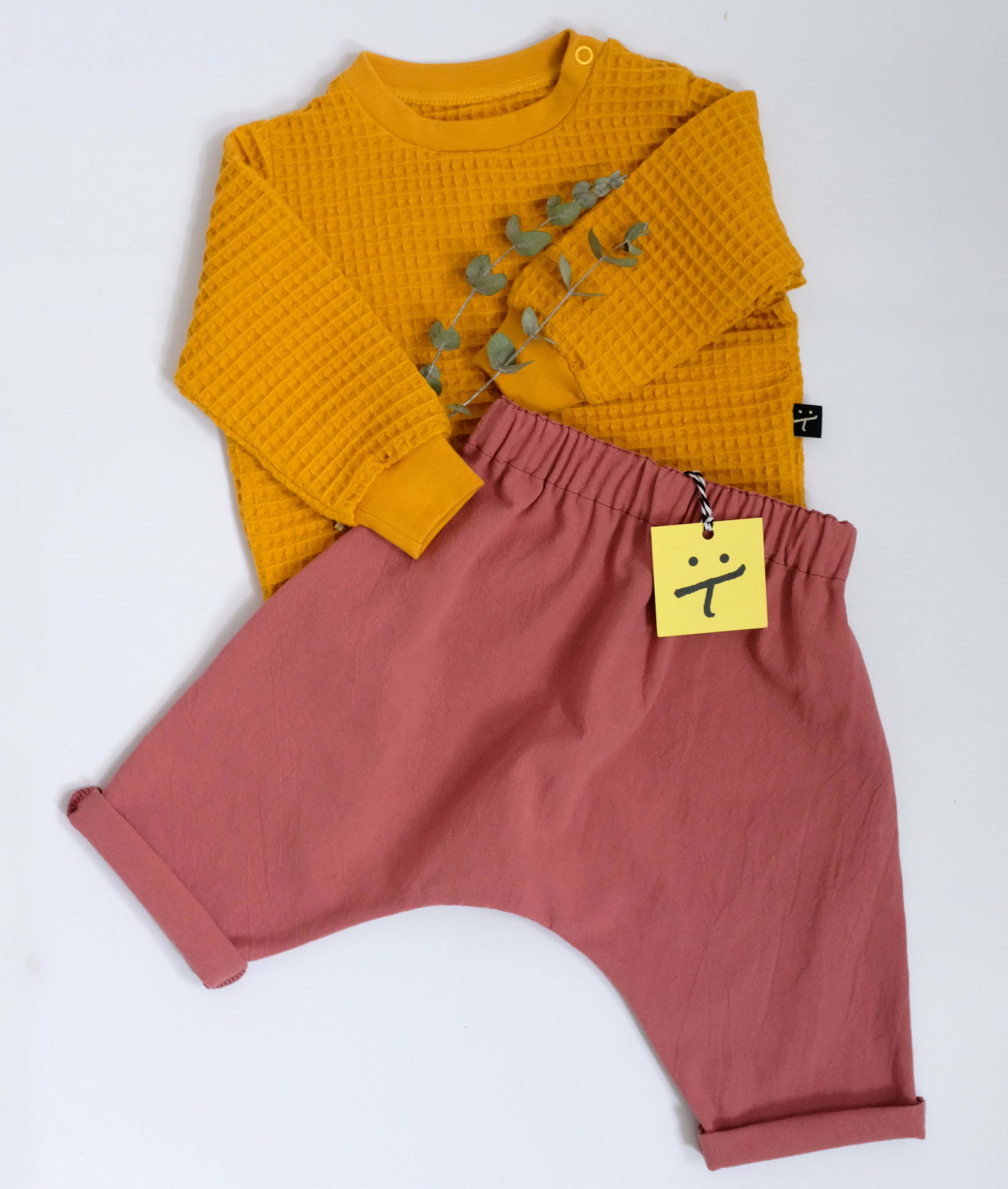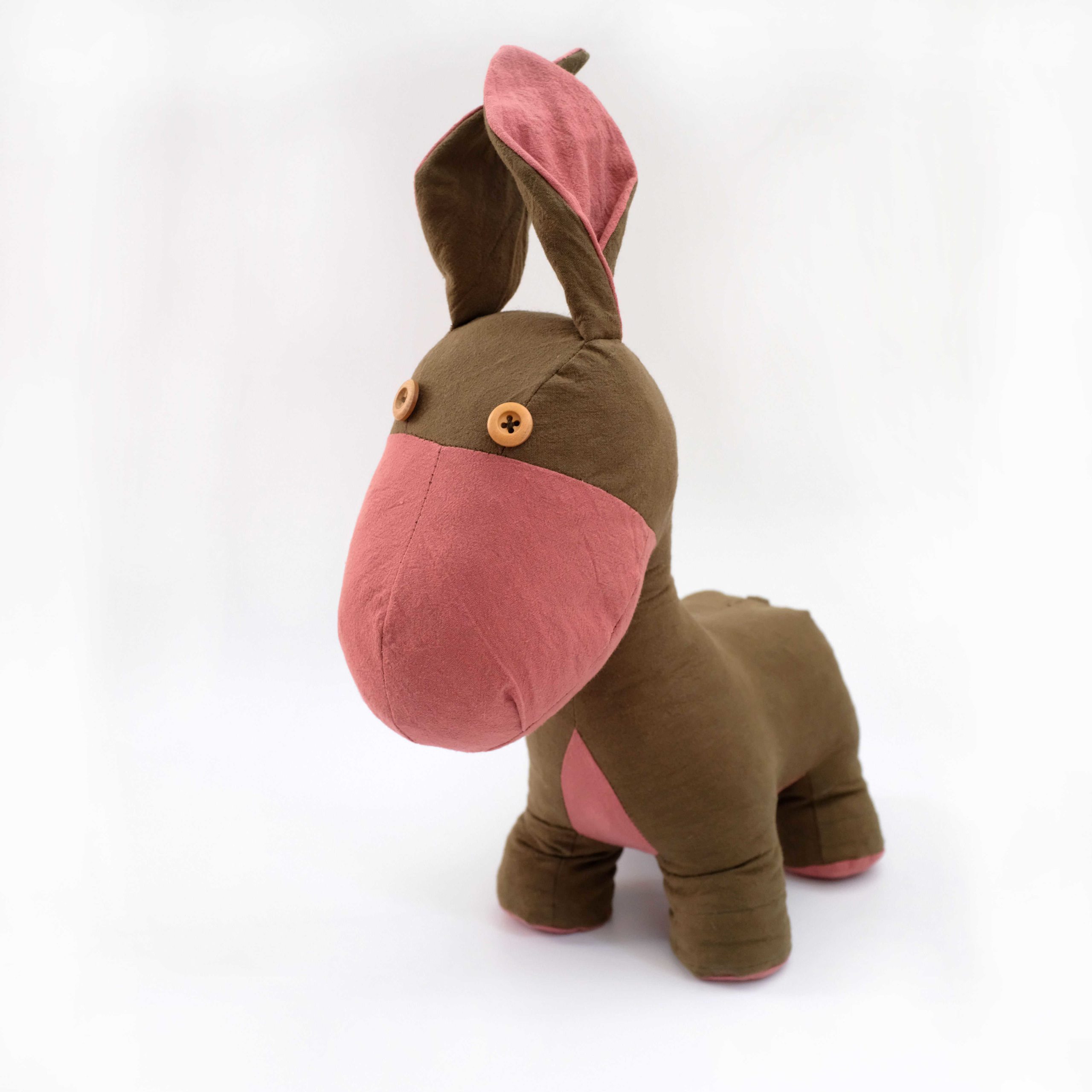 Tiny Garms
Lydia and Mikee have created a new line of children's clothing.  Their son wears cloth nappies, and they can be more bulky than disposables which means that clothes don't fit as they should.  Mikee and Lydia also didn't like the idea of branding their baby, so with their fashion and design backgrounds, they have created a scrumptious selection of ethically made, sustainable clothing called TinyGarmsCo.
Lydia: "We make all our garments in our home here.  It's a tiny studio; our spare room really!  It doubles as an office and a studio.  Whenever I say that people say it's quite common these days!  We only set up the business in September 2020, it's grown out of Lockdown.  My background is in the fashion sports industry and we'd been having these ideas about children's clothes and thought it would be great to have a stall at the Marketplace."
Mikee: "We moved down from London and it's the best decision we've made.  I swim in the sea daily, and have done for nearly a year now.  It's so good for you and addictive too!  Sometimes you don't want to go in but the feeling you get when you come out is so good!  I am a skateboard instructor, so finding that F51 – the multi-storey skate park is here was an added bonus.  We've met loads of people being part of the Marketplace, and have ideas to collaborate with Dan who runs Happy Skate."
Cloth Nappy clothing
Lydia: "We sell on Esty as well as in person at the Marketplace.  It's really good to be on the Harbour Arm though because seeing the products in real life really does make a difference.  We've found we're talking to parents about cloth nappies, where to get them and how to use them.  There's a lot of interest in being more sustainable in parenting here."
Mikee: "It's important to us that our son doesn't go around wearing lots of branded clothing; that makes us cringe.  It is hard when that is all that's on offer.  We also want to make clothes that last too.  So much fashion is throw-away.  We use quality materials so that these clothes can be passed on and worn again and again."
Mikee: "It's such a great community here.  I've been teaching people how to skateboard; the sea swimming community is fantastic.  We can pop up to London whenever we need to, because it's not far away.  Although, we're finding that we don't really need to do that.  To live by the ocean is all I really wanted for our son, and we've got a fantastic life here now.  We love it."
Blend Bags
Denitsa Vasileva is the designer behind BlendBag; a combination of cork and wood made into bags, purses and notebooks.  "I'm Deni from Bulgaria and proud member of the creative tribe of Folkestone for about a year.  I've been designing handbags and working on my brand for over a decade. I love the journey from raw wood and cork translated into beauty and practicality, and am passionate about quality and implementing sustainability into my designs. My latest work involves exploring with washable paper. So fun and versatile! Watch out for my new items."
Love from coco
Emilie Miller-Hastings is Folkestone born and bred and has created her own textile design business called Love From Coco.  Having designed and created wallpaper, and worked for Donna Wilson homeware design, Emilie started her business in summer 2019.  "I felt it was the right time and place for me to start up my own business.  I have my own studio here in my house, and it's getting a bit small for what I want to do now.  Folkestone really supports creative businesses and it's a great place to live.  
"I screen-print designs on to many different surfaces.  Usually you associate screen-printing with t-shirts and not much else, but it's such a versatile process that I wanted to show off what you can do with it.  I make coasters, print my own fabric to make into dresses and cushions, napkins, facemasks, table runners and wallpaper.  My first Harbour Arm Marketplace appearance was in the summer of 2020 and it was great.  It's a wonderful place to sell as everyone is so like-minded.  In the run up to Christmas I sold out of a lot of stock which is a great position to be in!"
collaborations with other traders
"We're like a family at the Marketplace and there's lots of scope to work with others. I've worked with  Gynandrous clothing who have also been a part of the market previously. We provided fun screen printed fabrics to be turned into dresses and skirts.  Next, I'm planning a line of screen-printed pots and so am working with Deryl from My Pottery Shed which will be fun. I've tried my idea on some plain tiles, and Deryl is going to make me some pots to work on too.  Another friend, Ellis, has made tassels for my cushions which really finish them off nicely. "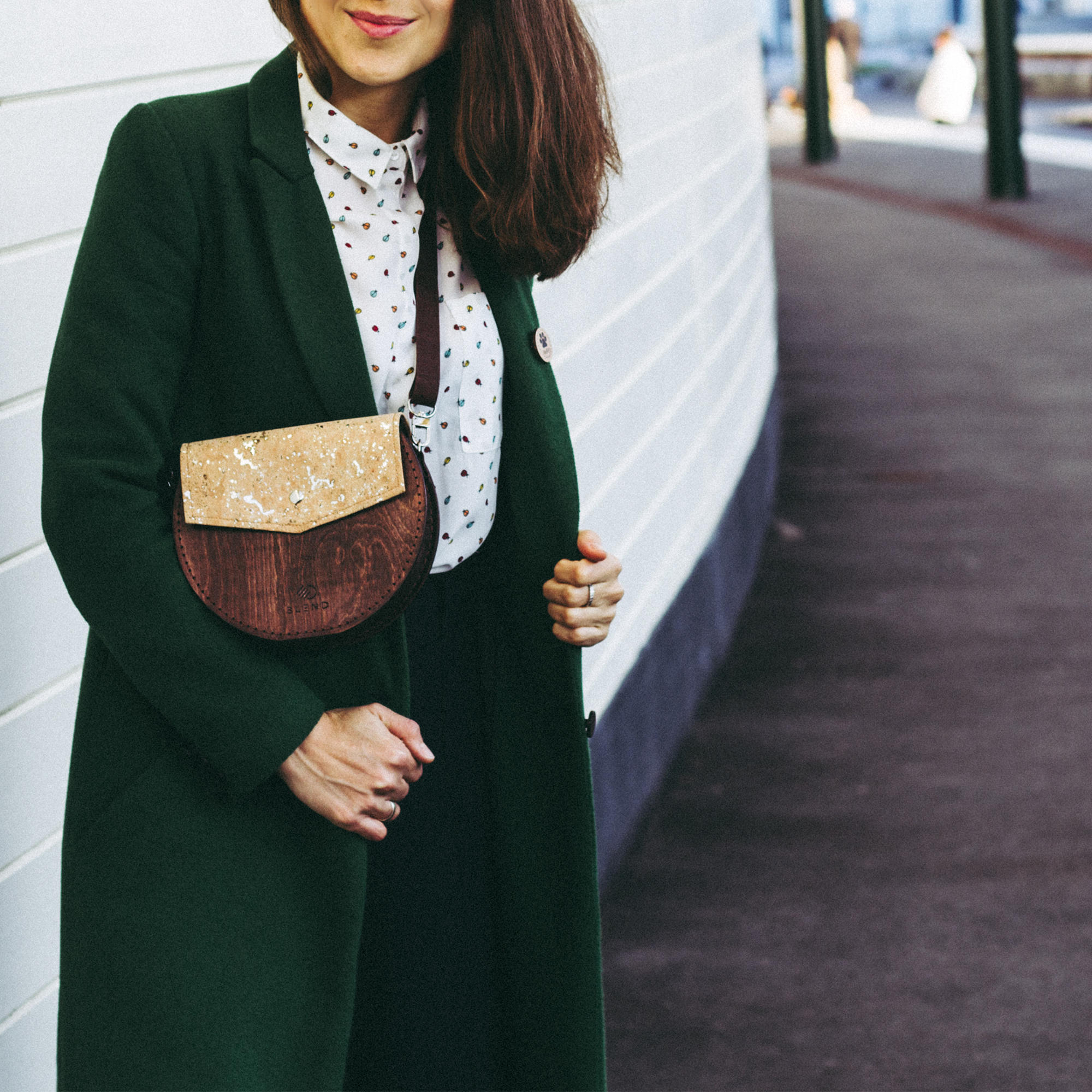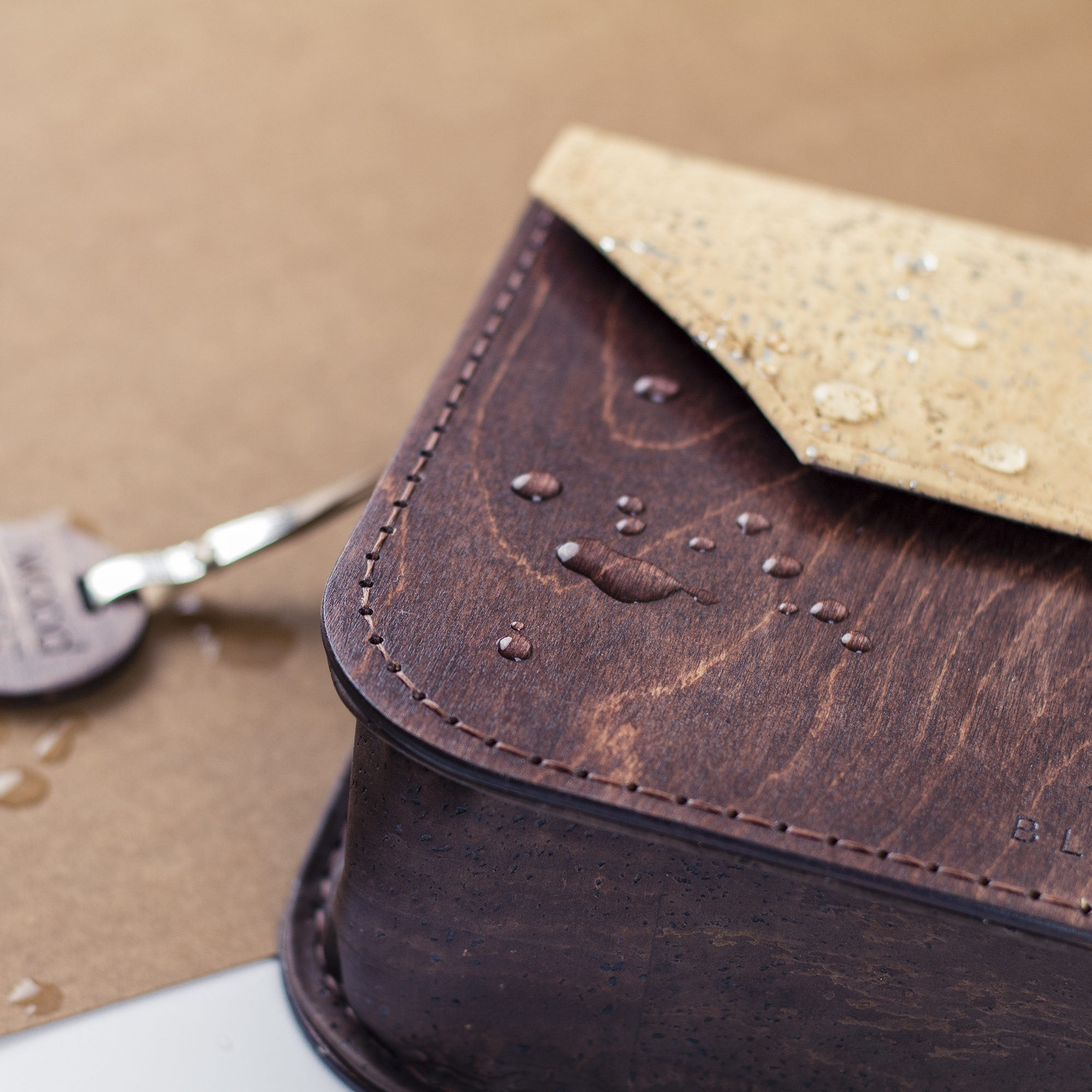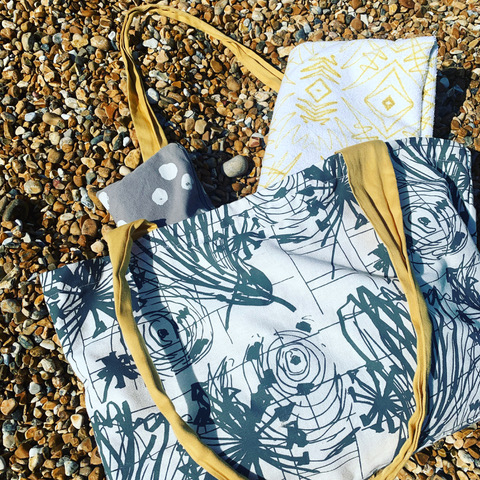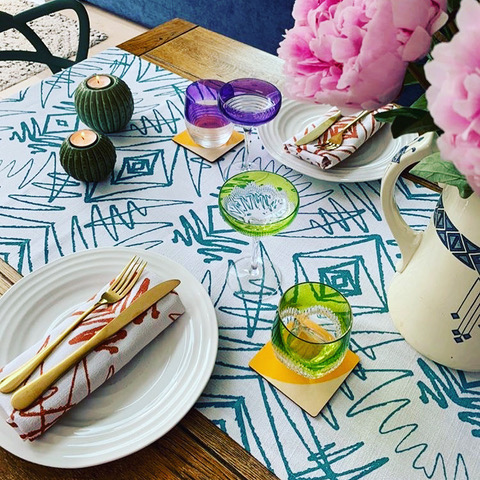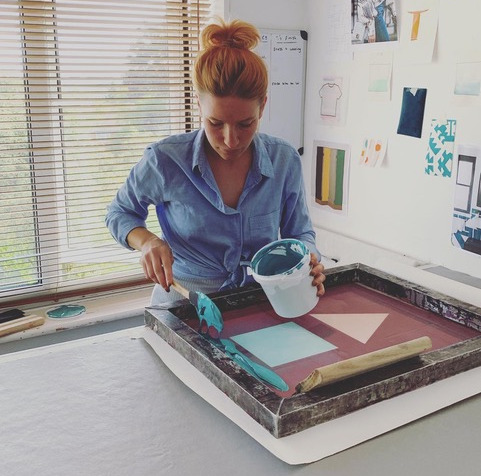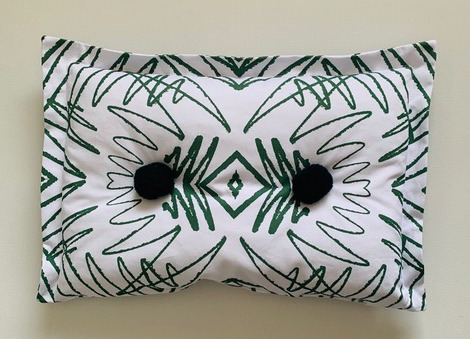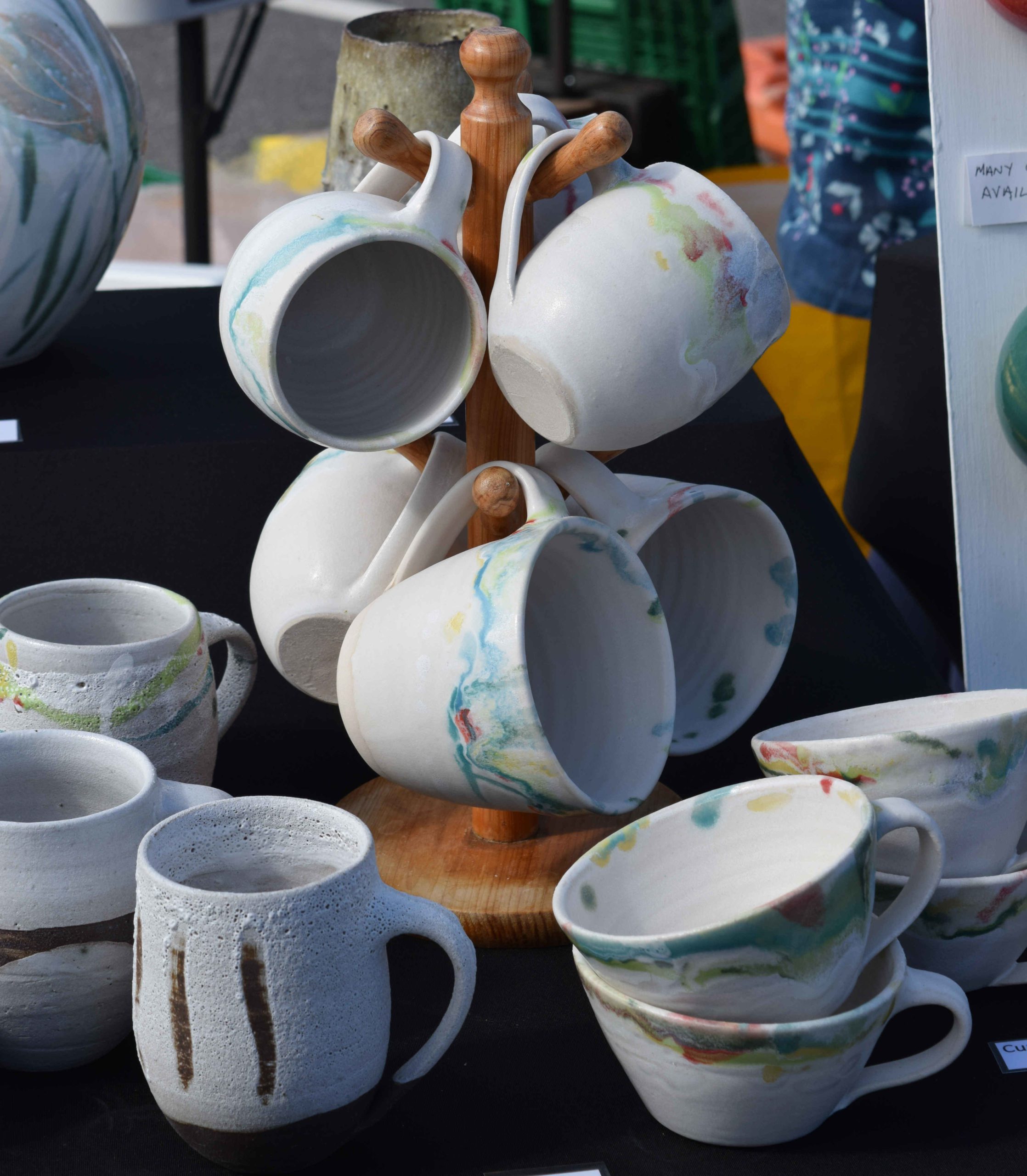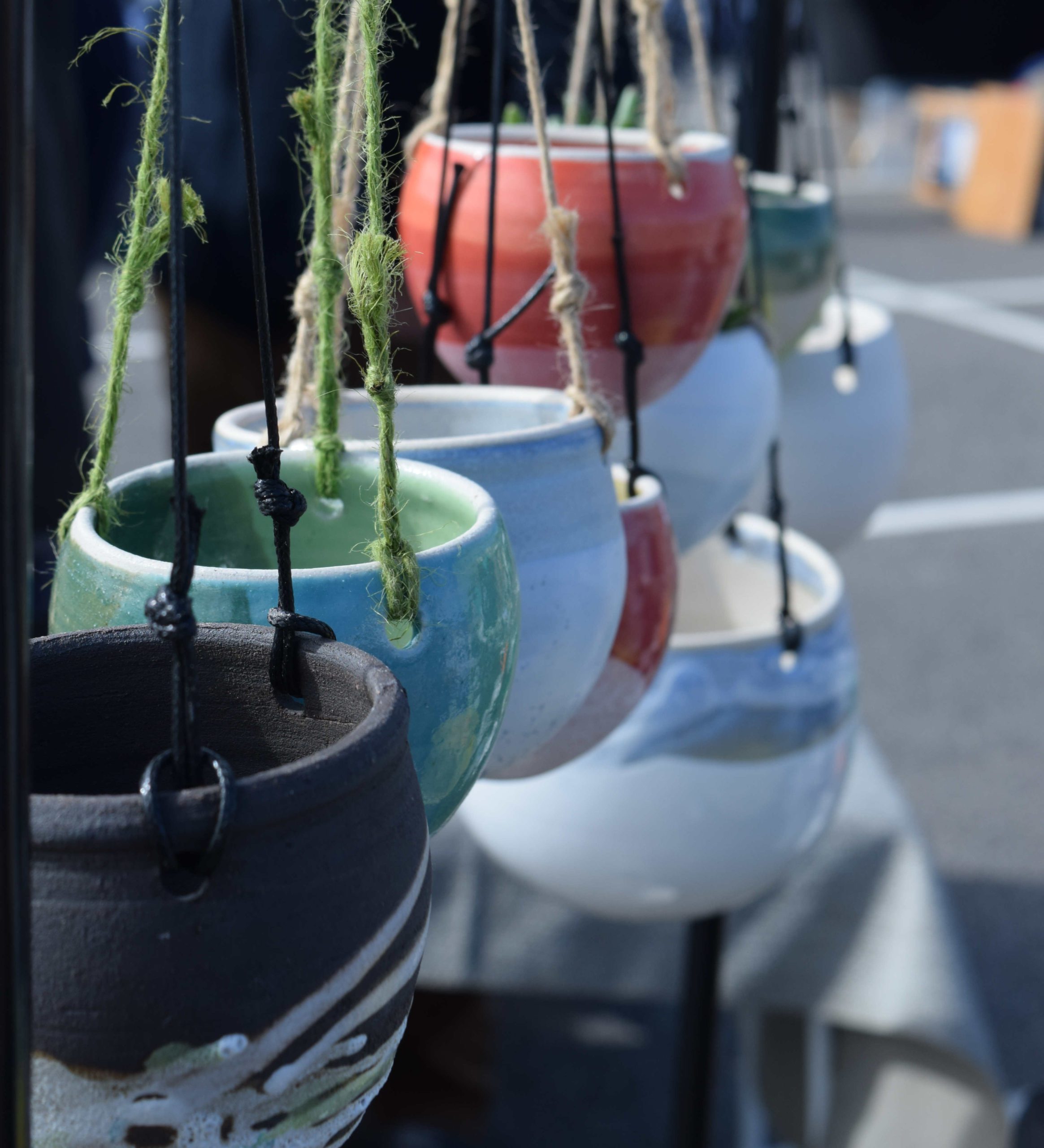 my Pottery Shed
Deryl Gilham Jones is one of Folkestone's finest.  He is a Shepway Sports Trust Ambassador for hockey, having played for Wales at national level.  As well as learning hockey at school, he also learned pottery and has always made sure he's had a studio to work in throughout his life.  "Thinking about Christmas, with the pandemic, people are planning their shopping.  This is such a good place to sell as we're out in the open, there's space and fresh air.  I can't quite keep up with demand!  
"At school, my teacher (who was called Christopher Wren!) really inspired me.  I went on to Medway College of Design and had the opportunity to learn pottery from some really great teachers.  I've been able to work on some new designs and colours.  I also have my work in Moda in Folkestone, and I make for Pot and Vessel – she's got some really interesting plants, which really suit my pots!"  
Harbour Market Traders
Kelly Davis is the designer behind Red One Design. "I am an artist and love creating the things I sell. All the embroidery is done by hand, and I draw too.  I want to sell interesting products, so you can see there are embroidered tees, hand-designed tote bags, socks.. I studied printed textile design at Rochester College and have been selling at the Harbour Marketplace since 2018.  
"My online sales have increased since the pandemic, but I love meeting customers and seeing people face to face.  I get my inspiration from the natural world.  Colours, patterns and textures all influence my work and take it into different directions."
Ambers Oddities
"My name is Amber Sheen and I make textile rabbits, candles, face masks and lots of other textile oddities. All of my rabbits are made from recycled fabrics, from denim and cotton to wool samples from work I did at university. I also create memory blankets – maybe you have t-shirts from gigs you've been to, or lots of baby clothes you want collected into a blanket you can keep forever.  It's a really nice keepsake.  The Marketplace is really good to meet customers, but also good to meet other creatives who are trying to make a living from doing the things they love.  It would be lovely to make this into my full-time job… we'll see!"
Other traders
The Marketplace is situated in the Harbour Station.  Visitors are advised to wear a mask, and to maintain social distancing.  It's a wonderful space to browse and shop for locally made products, and to meet the artists.  R+R, East Cliff Creatives, Soap Lab, Happy Skate and many other local traders are there.  If you are buying food from the traders, they are offering take-away services.  Please time your meal breaks so that you #ByAsYouLeave to reduce crowding on the Harbour Arm.  Enjoy supporting local artists.
Picture credits: Sliding Banner – Victoria Cadisch, other images credits to artists