Sole Kitchen, Harbour Coffee Company and The Fish Shack
Meet the man behind the Sole Kitchen, The Harbour Coffee Company and The Fish Shack on the Harbour Arm – Mark Babins.  With his business partner Michael Lake, Mark set up Sole Kitchen on the Harbour Arm in 2014.  Both men wanted to create a business they were passionate about and food was the driving force.  Fast forward to today and the empire has grown.  Sole Kitchen is no longer a tiny hut, but is 3 times the size. The Harbour Coffee Company provides arguably the best coffee in Folkestone, along with amazing cheese toasties and has a terrace area.  They even roast their own coffee in situ.  The Fish Shack is Sole Kitchen's little sister in The Goods Yard on the Harbour Arm.  Folkelife wanted to find out more about this inspiring journey.
"I've been in catering all my life, and in 2012 I wanted a change of direction.  I left and went into the building industry, which I also enjoy doing.  The thing I like about whatever I do is the creativity; creativity in building something, and creativity in cooking too.  Mike saw the opportunity here on the Arm and got us a place for the end of the season in 2014.  We were only open for a number of weeks.  I wasn't sure if I wanted to come back into catering, but when we saw the potential of being on the Harbour Arm, it just really made sense."
passionate about food and drink
"I love food and drinks, and serving quality products, it's in my soul, and it keeps drawing me back.  Mike and I always were wanting to leave our other work and do Sole Kitchen full time.  Mike got the Harbour Coffee Company space and so we had two businesses to our names by 2018.  Then, Mike, having struggled with mental health issues, sadly passed away.  I had both businesses and had to make some decisions as to what to do.  I know that Michael would have wanted me to carry on with our plan, so that's what I did."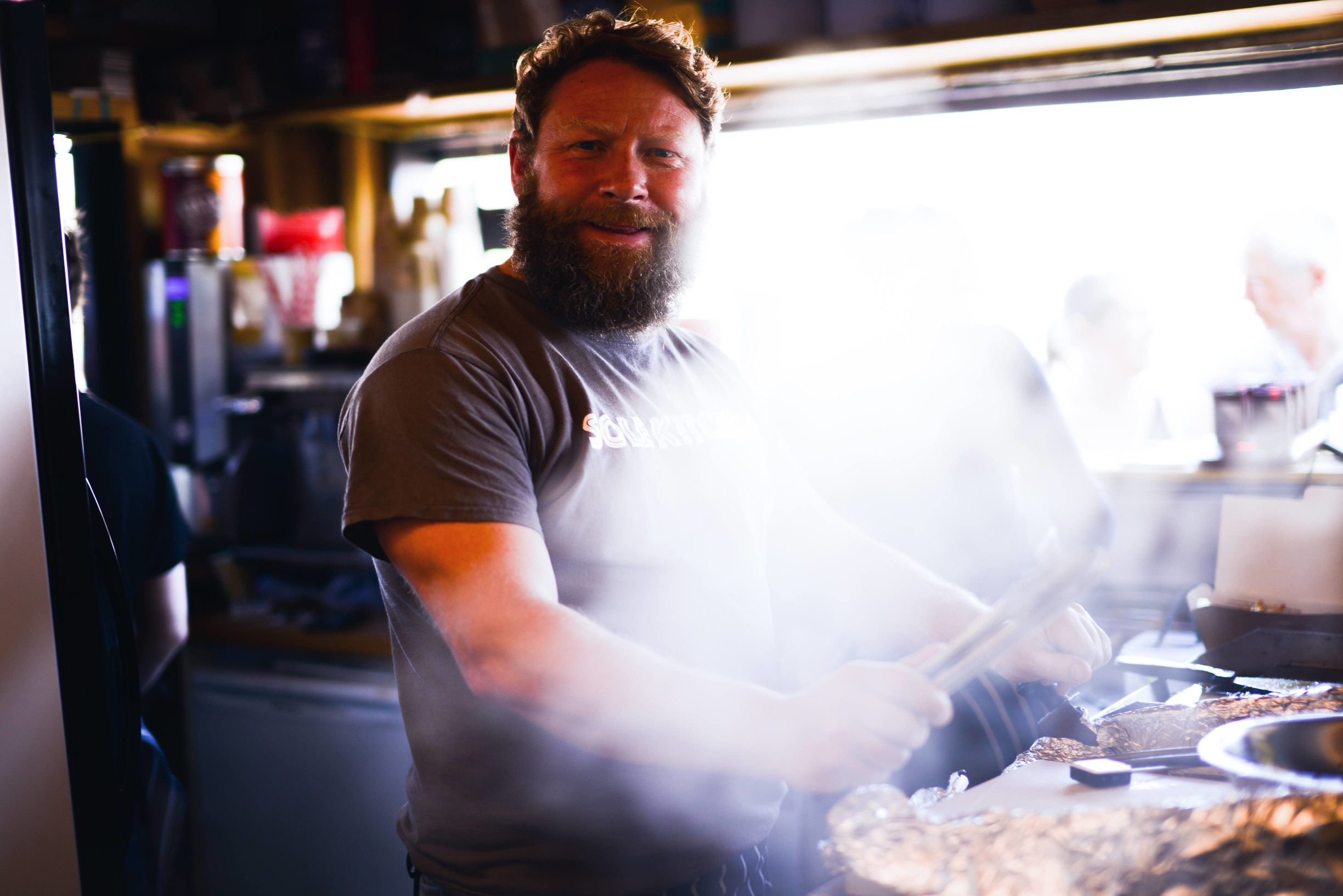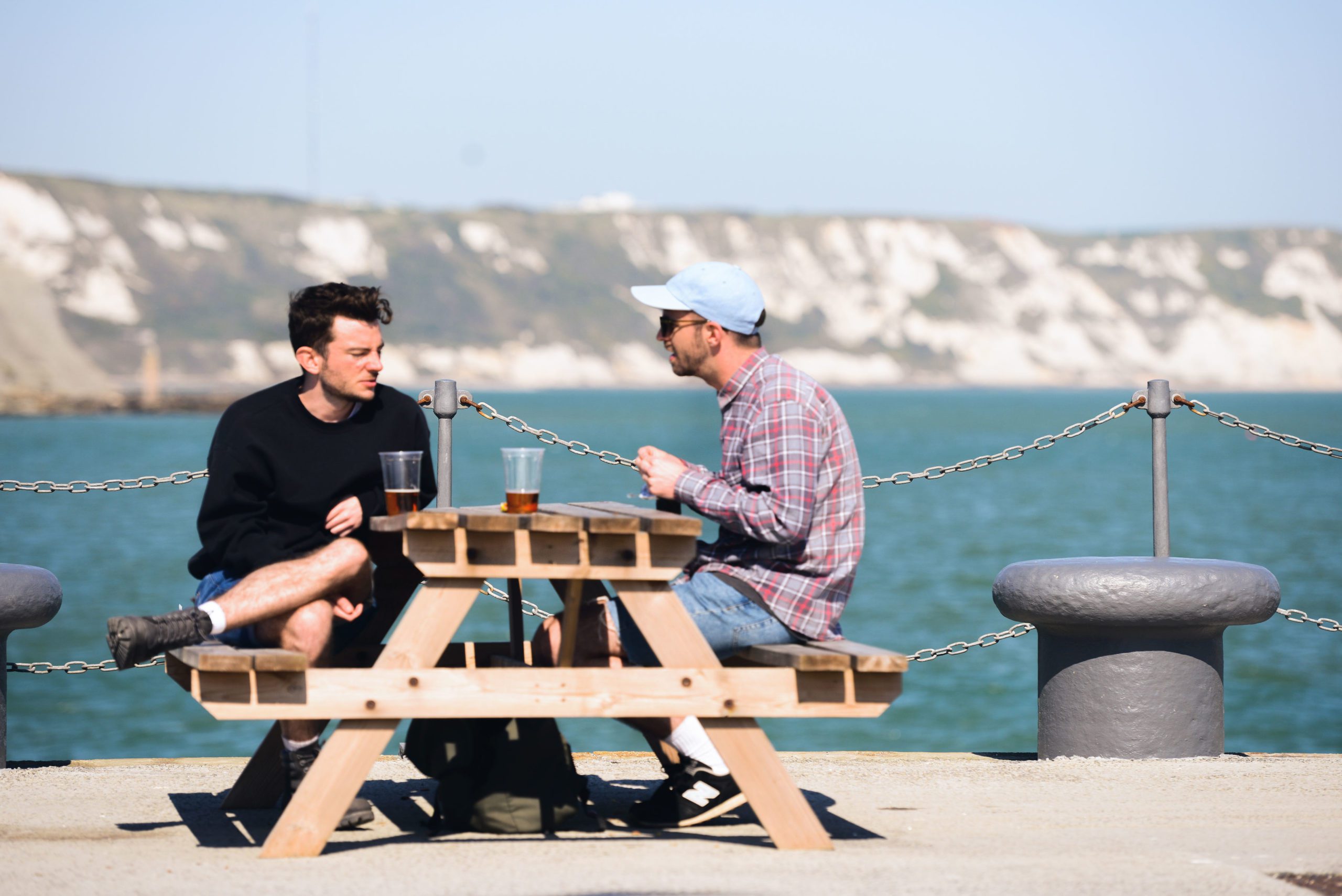 ---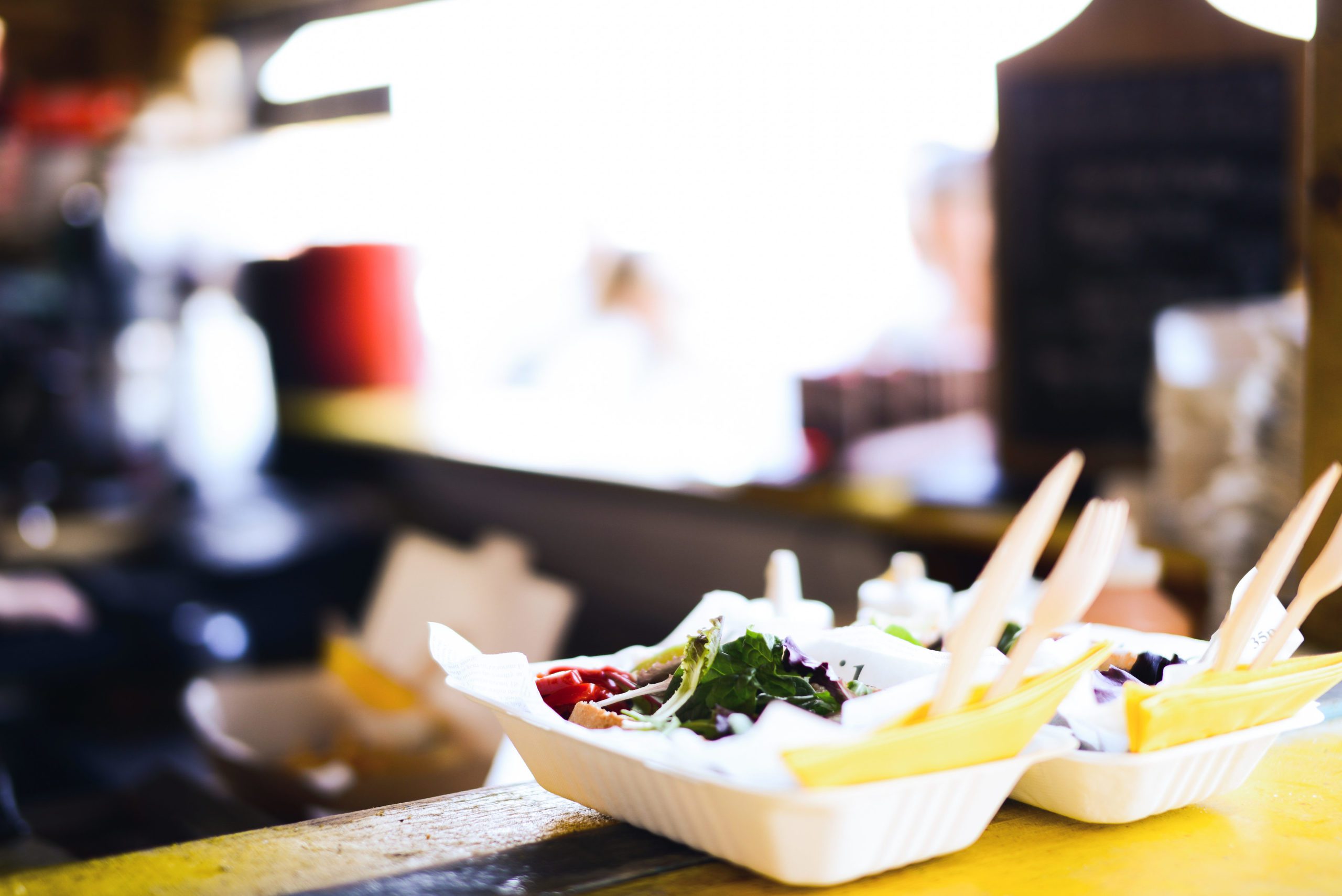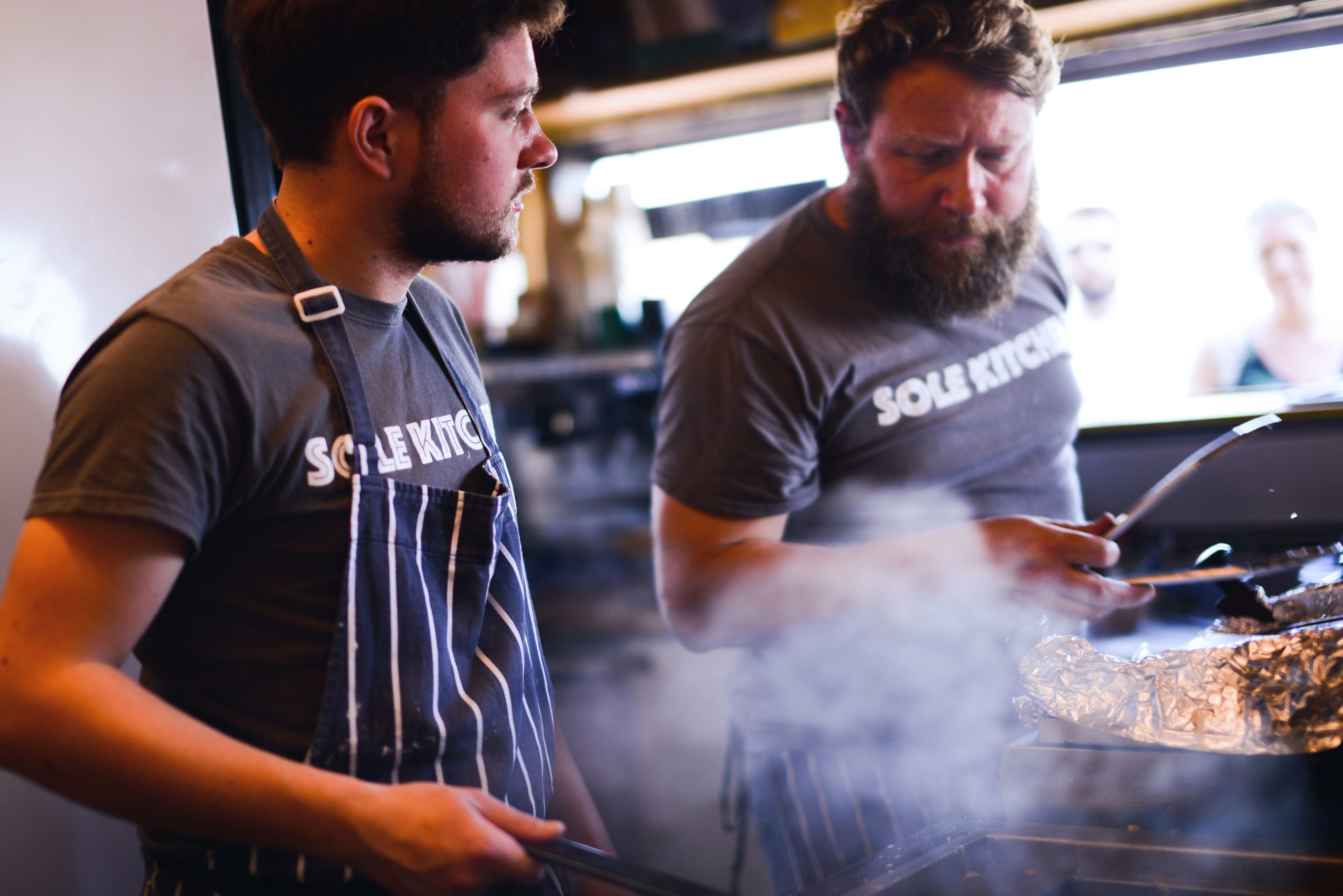 being on the harbour arm
"The thing about being here on the Harbour Arm is you are surrounded by creative people.  Not only the other traders, who are immensely talented, but also the management too.  Diane and Denise Dever, and Mitch and the team are so immersed in the art world that it's so easy to feed off that.  You pick up on their energy and it drives you forward.  Covid has highlighted how much I've missed this family here on the Arm, because that's what we are.   We're really supported here, which makes it easy, in a way, to be creative.  You're encouraged to try out new things and new ideas."
Growing into Cheese Toasties
"Sole Kitchen had always been a seafood offering.  That's what was here before us, and the team wanted to still be offering that sort of food.  We work really closely with the Folkestone Trawlers and a lot of our food is local and freshly caught.   Then in The Harbour Coffee Company we're building on that momentum of really decent coffee in Folkestone.  There are a few cafés around the town who are serving really good stuff and it means that the bar is set high.  I like that.  
"One thing that's been really successful here is our toasties.  I've got some Italian bread made from Durum wheat which really suits a toasted sandwich.  In 2020, when lots of things were shut down due to the pandemic restrictions, we started serving our toasties in a small place called Mr Grillski in The Goods Yard over the way on the Harbour Arm.  It was a great thing for people to take away with them.  2021 saw our Goods Yard offering change to The Fish Shack, as there wasn't a fish offering in that area.  When the Big Screen is up and there's lots of sport and films to watch, it's a good choice for people to have from the food offering there." 
---
the harbour coffee company
"I love really good coffee, I always have. What I'm really excited about here is the roasting machine we have next door. Our customers are really good and are part of our focus group in deciding what coffee we will sell.  There are opportunities to buy direct from coffee bean farmers, and I want the coffee we offer to be fairly traded.  Then, once I have the beans, which we buy 'green', we'll roast them here and experiment with blends and sell the best ones.  You'll be able to buy direct from us or online. 
"We are open all year round, and with the coffee beans for sale too, it gives us another reason to be open.  Covid has made us a nation of walkers and I hope that doesn't stop.  Now that we're able to socialise again it's wonderful to see people enjoying what we have here.    I love those hot summer evenings when it's over 20 degrees and you can just enjoy being here, surrounded by the still sea.  We love being part of that Harbour Arm family." 
Photo credit: Crab in bun with chips – Kirsty Storey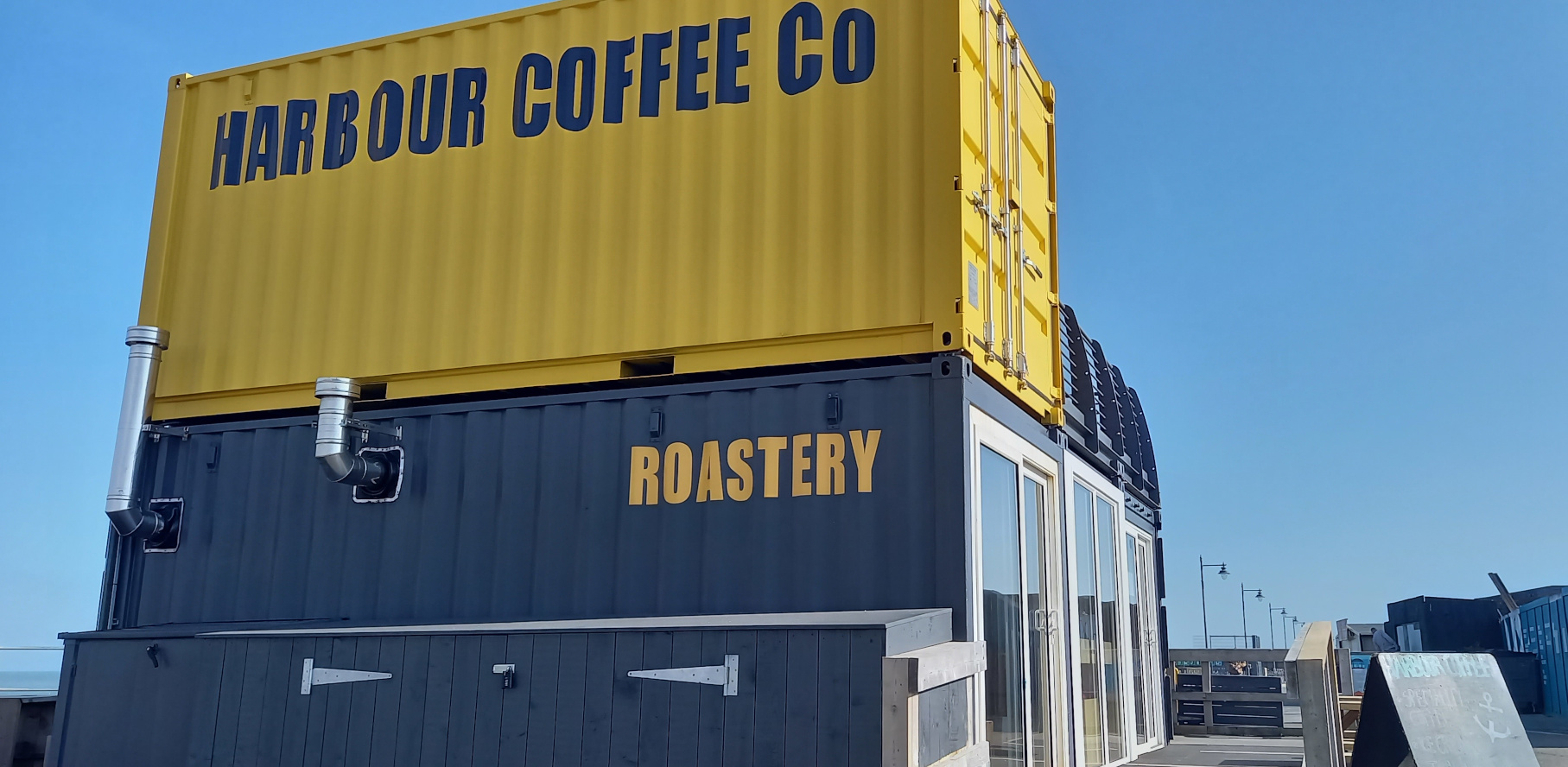 Discover more about folkestone below