Folkestone Sandcastle Competition – Join IN!
If you've got a sandy beach, then you must make sandcastles!  That's why Folkestone holds its annual Sandcastle Competition on Folkestone's Sunny Sands beach.  It's been going for 12 years and Folkelife spoke to one of the organisers, Cath Mison about how it came about, and the madness of the day itself!
"The sandcastle competition has been going for a while, and being someone who's grown up in Folkestone, around the harbour, I really was interested in it happening.  I bumped into Shane Record, the artist, and he said 'Hey, how about it?',so with Shane as the founder, our team have been running it now for 12 years."
The competition raises funds for the local charity, Church Street Project, which is a passion of team member Mary Patterson, and its patron is the actress Jessica Hynes.  The charity and the competition are inextricably linked.  "This charity is a counselling service for the children of Folkestone and Hythe, it provides creative therapies too, using sand as one of their tools, So the competition and the charity go hand in hand, they actually started at the same time." 
Cath continues: "The team do an awful lot behind the scenes, organising the paperwork, getting the trophies and so on, and then we all come together on the Sunday and deliver the competition.  I'm there, with Shane, and my right-hand-man Sue Pope, and we lay out all the plots for the sandcastles and entertain everybody all day!
"The Sandcastles are phenomenal, every year they surpass themselves.  We've got regular teams that take part, and each year I wonder how they're going to do something better than the last, but they do!"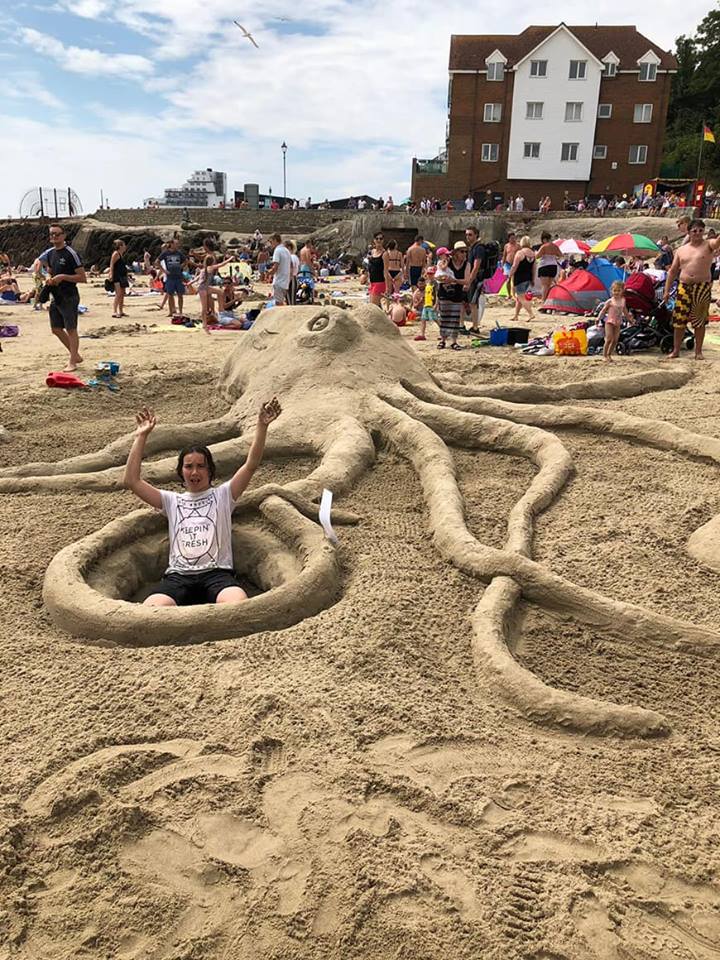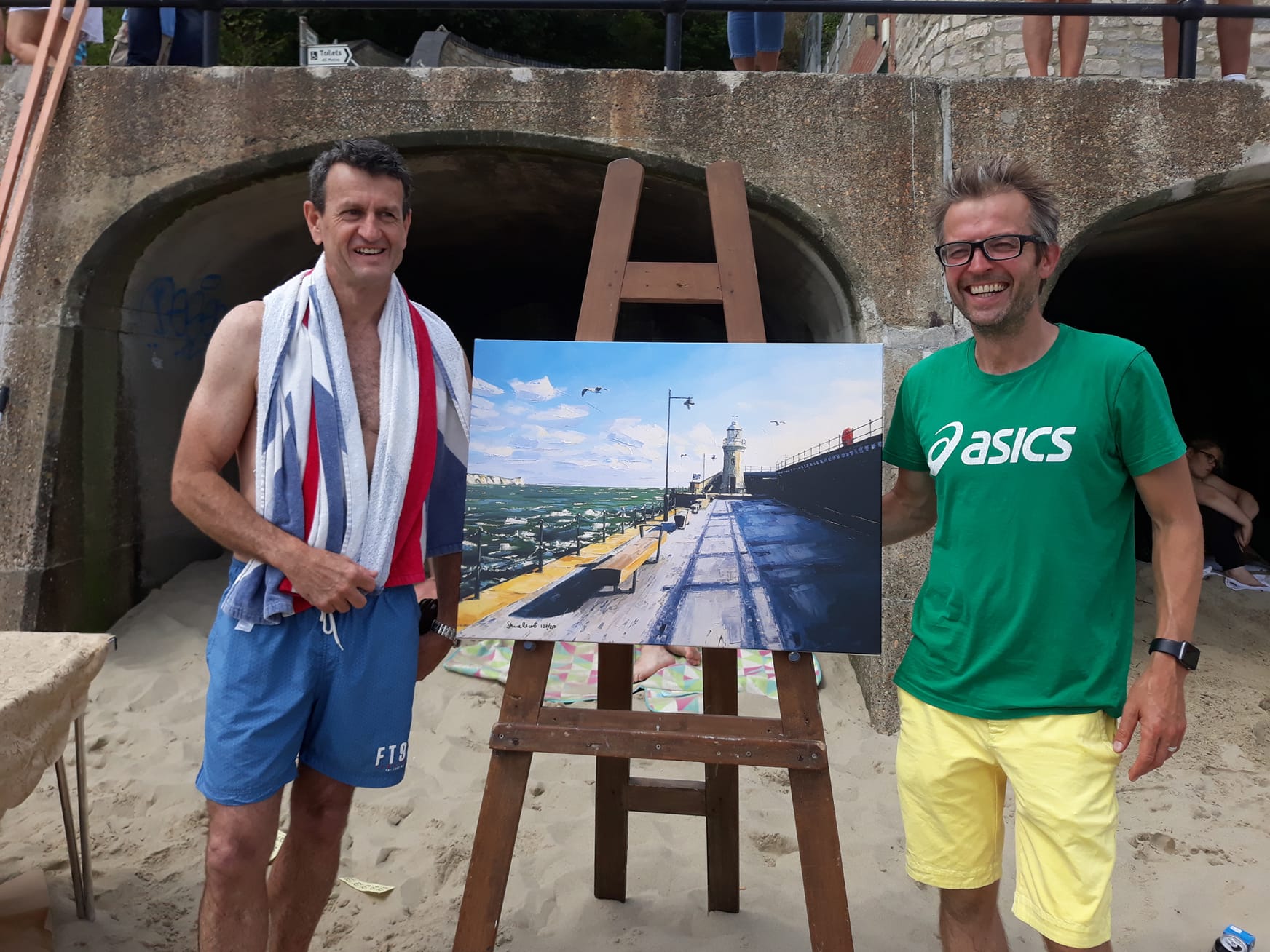 Summer events in folkestone
Teams come from London and the surrounding areas to compete, but quite often, Cath and the team don't know how many people are going to turn up until the day of the competition!  It's four days until this year's competition so I ask Cath how many plots she has booked already "Oh, I haven't got a clue! Everyone gets in touch with me right at the last minute.  If people are coming from London they tend to tweet me beforehand, but Sue and I get down to Sunny Sands for about 7am, and then by 9am you get an idea, then you get a mad influx!  We also have another side to the competition; we have the Sandcastle Fringe, where people just come to join in, they're not entering the competition, but anyone from age 2 to 82 has a great family time making their own castles.
"It's a great atmosphere, it's a great way of bringing families together, having a picnic and just doing stuff together, it's really important.   We raise about £300-£500 for the Church Street Project too with a raffle and entrance fees.  Our judge this year is the actor Steven Meo, who's just finished a stint as Thénardier in Les Miserables in London's west end."
The sandcastle competition and the Church Street Project are supported by local councillors Kathy Braudy and Kim Wenn, and without this the competition would be very hard to run.  So come and join in, Sunday 12th July 2020, Sunny Sands at 10am to 1pm.