Georges House – R&R Laser-cut Jewellery
R&R are Richardson and Richardson, the new family taking over one of Folkestone's favourite buildings, Georges House.  This sits at the top of The Old High Street and carries the name Mence Smith over the windows.  Originally this shop sold a huge variety of household items, and was part of a chain across the South East of England.  Over the years, it's been an art gallery for Strange Cargo, and then after The Lilford Gallery.  Now, after its renovation by the Richardson family it is now their new gallery and workshop.  Folkelife met The Richardsons.
Dean and Wendy, with their daughter Hannah have moved in above the shop.  Dean and Wendy are in one flat, and Hannah has the other.  Mother and daughter, along with Bertha, their laser cutter, run R&R creating unique laser-cut jewellery and keepsakes. "We've had our shop, 23 The Old High Street, for nearly 2 years now." Says Hannah, "I came down to Folkestone for a day and just loved The Old High Street.  I got talking to the other shop-keepers who said there was a vacant property.  We applied for it, and got it and it's been so great for business.  I was working out of my garage before, so this meant we could have a shop, and workshop in the same building.  When customers come in I can create what they need on the spot."
harbour market place
"We've been doing the Harbour Market Place since lockdown, and that's such a lovely venue.  It means though, now we have the shop, that if customers do want something I don't have with me on the Harbour, they can just pop up to the shop where mum has the rest of what we offer."
Hannah's father, Dean was a director of a construction industry, having worked in the industry for over 40 years.  Recently recovering from a stroke, and broken neck, Dean is in charge of renovating Georges House.  "We completed the sale just before lockdown and so were hoping we would be able to move.  It was an incredibly stressful time.  My wife and I were downsizing, and Hannah moving from her house, so we're now living above the gallery with fantastic views of the sea.  We've also moved my mother in over the road.  One in Folkestone, all in Folkestone!"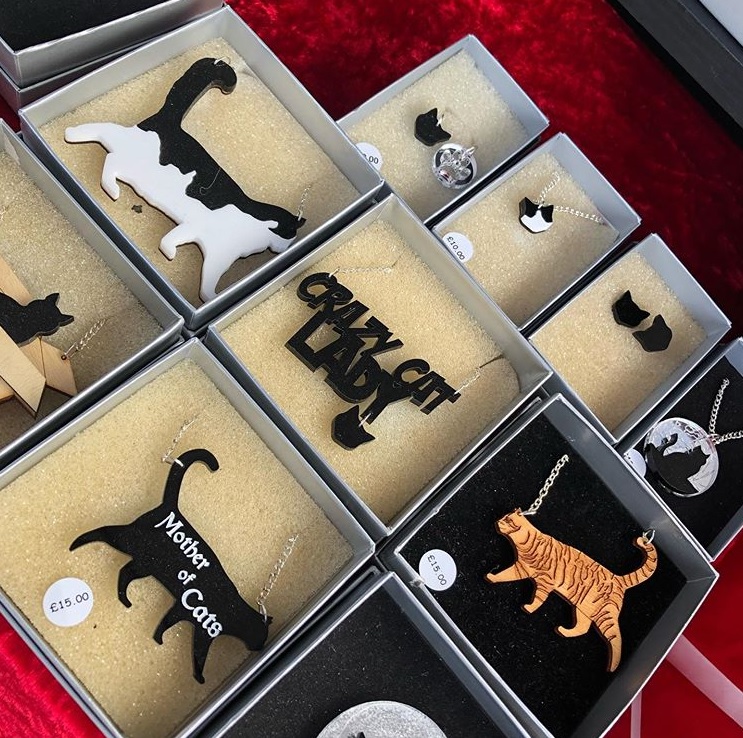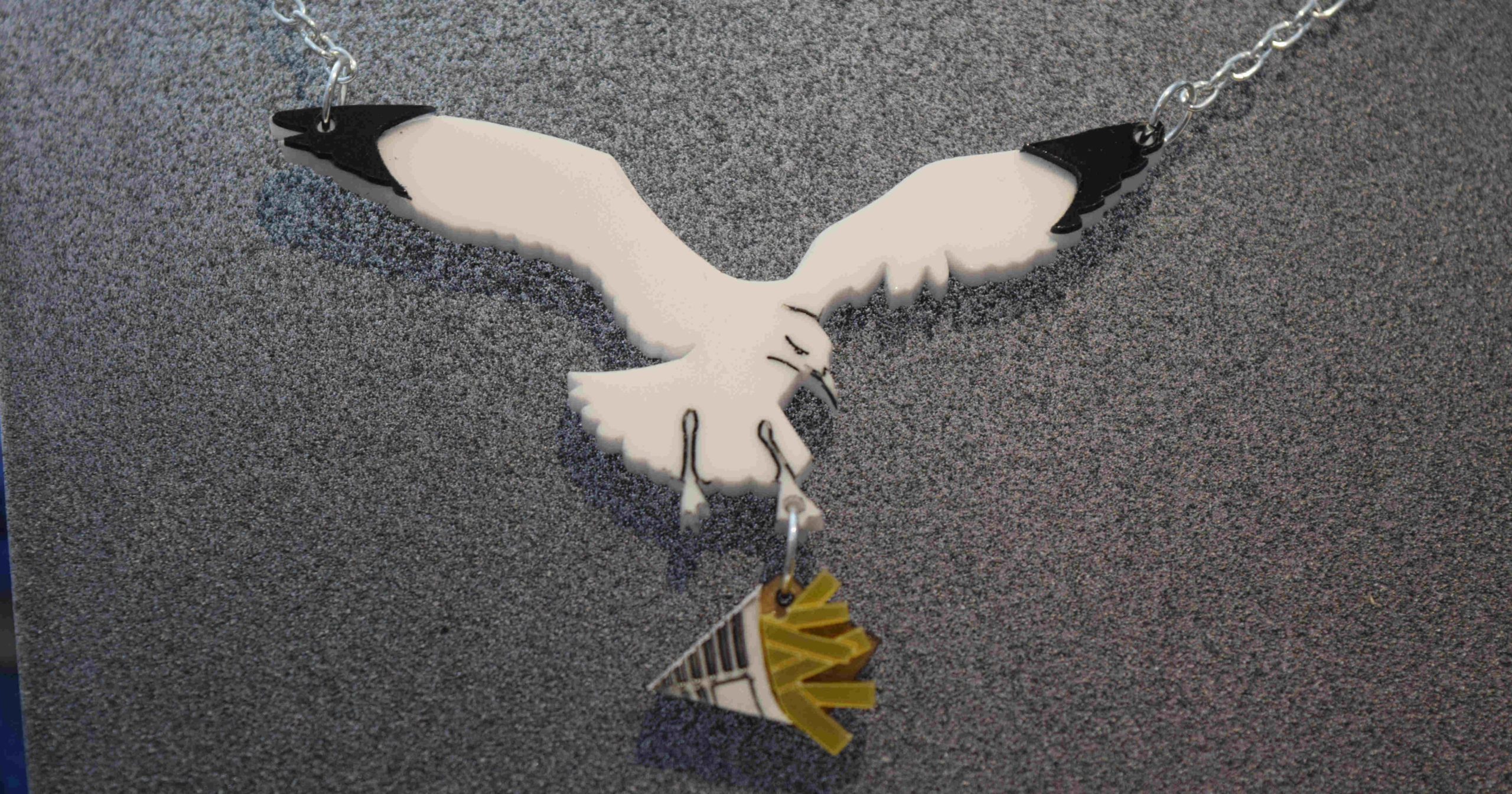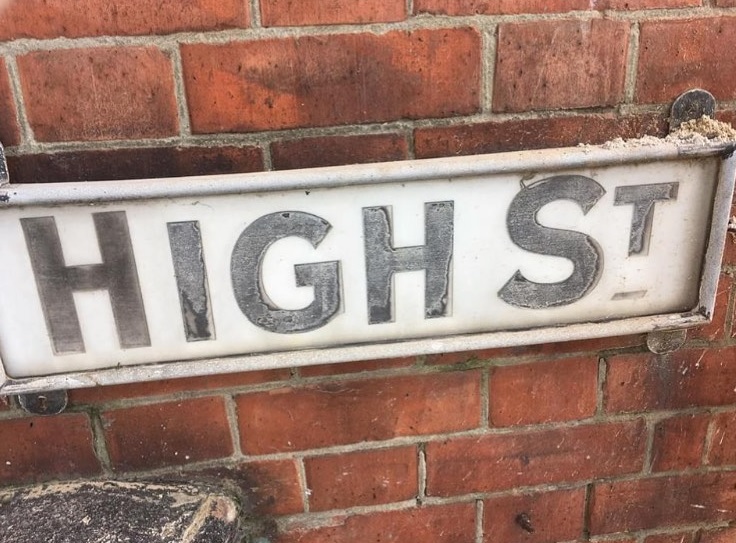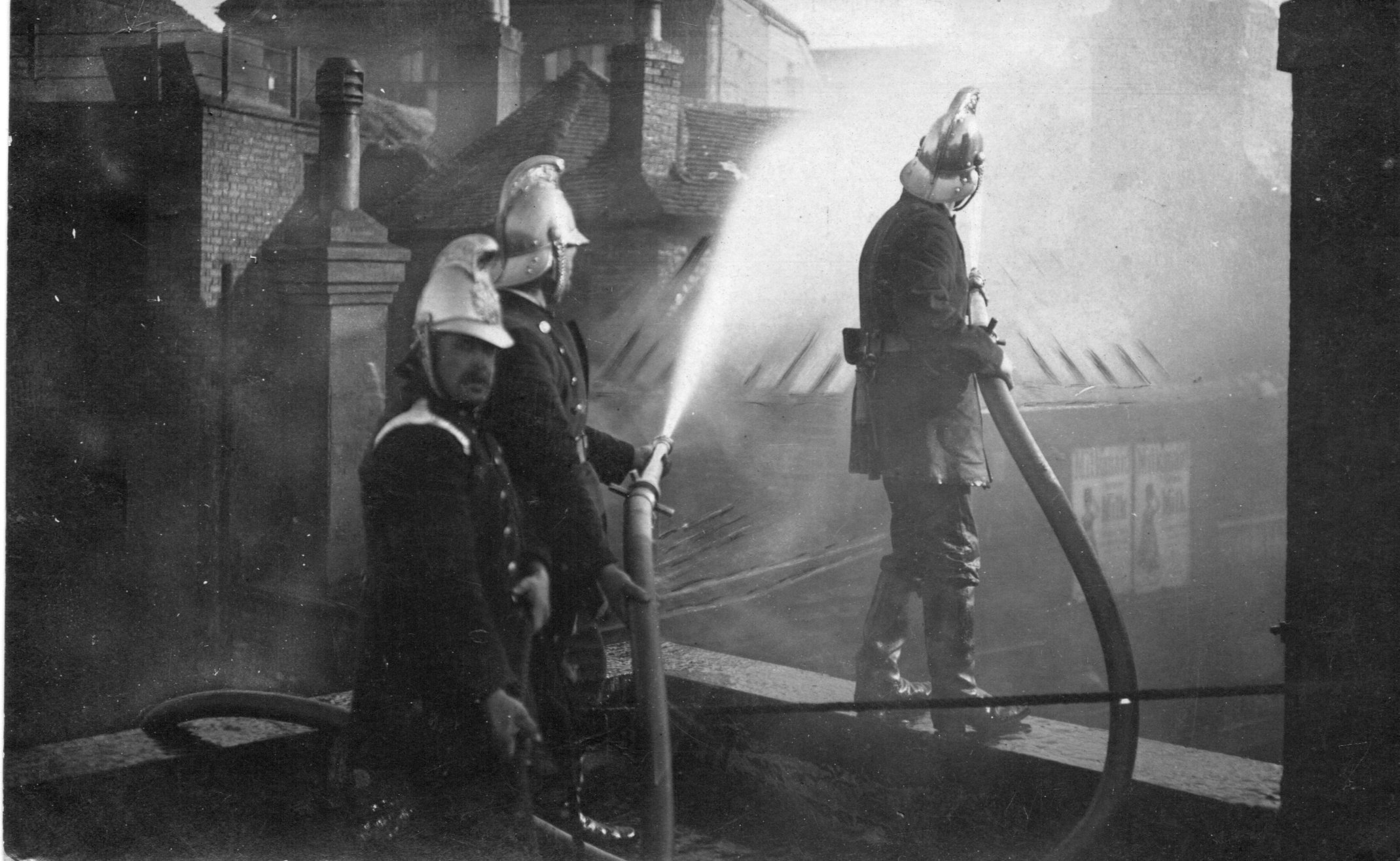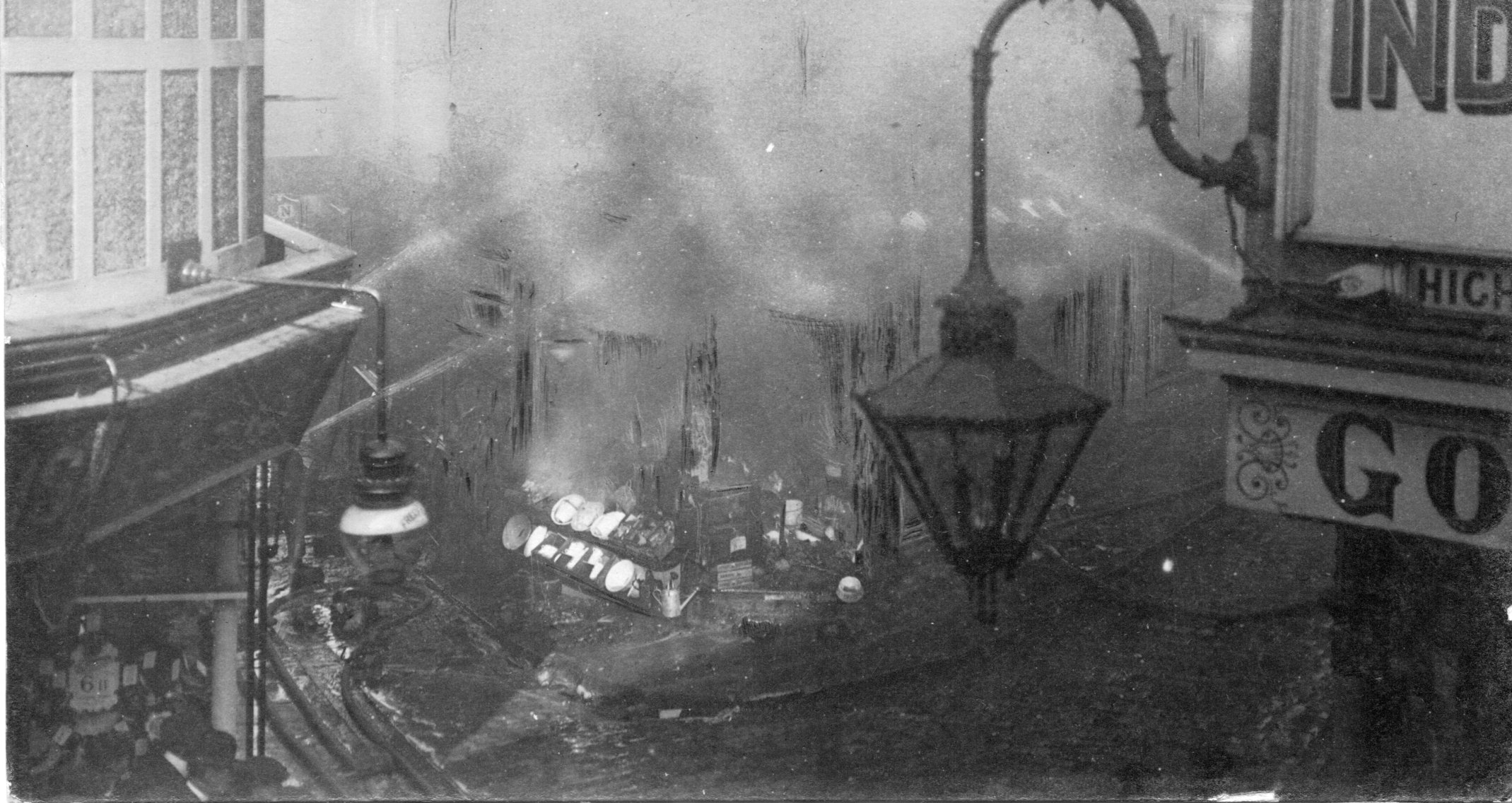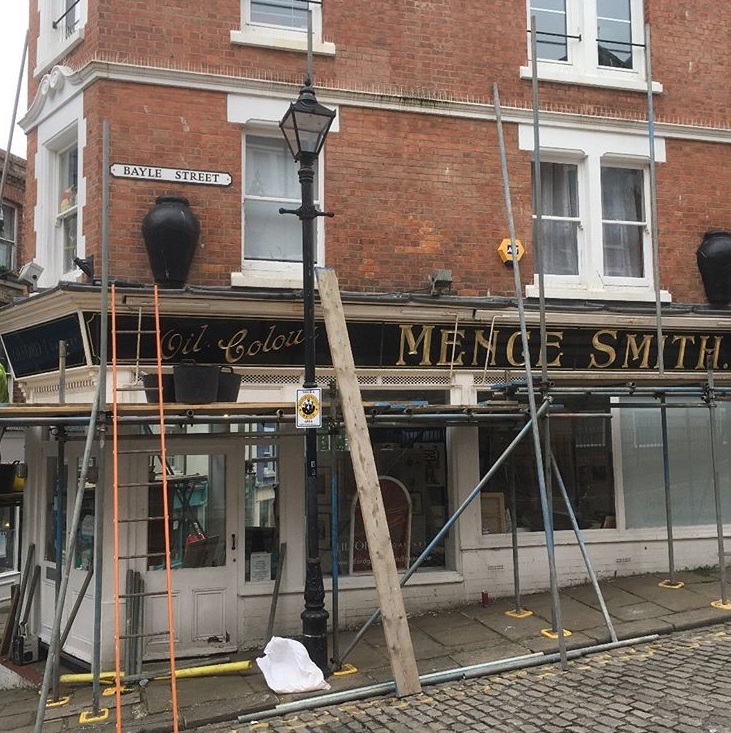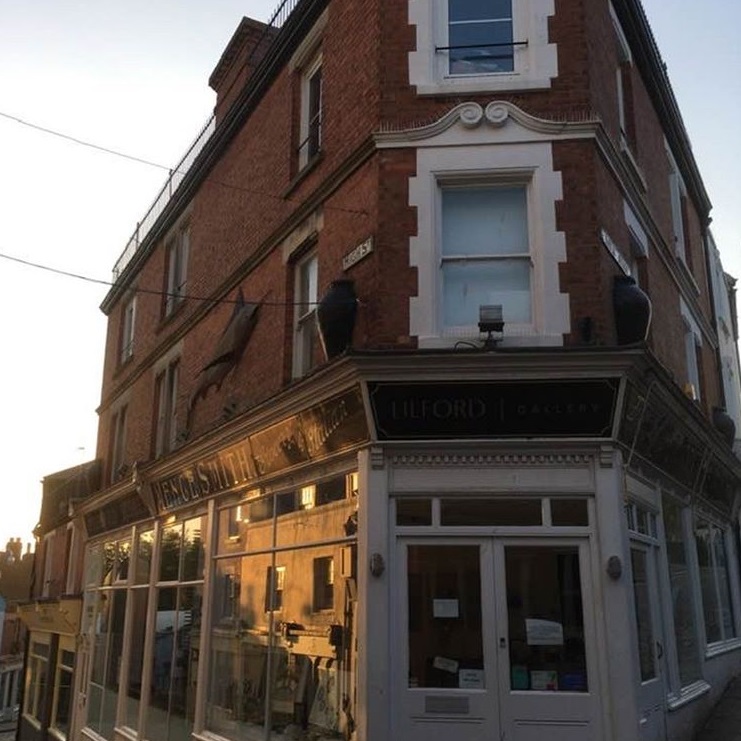 historic building
"You find things out about the building as you work on it.  This place was built around 1880 and was completely destroyed by fire in 1909.  She was rebuilt in 1910, but certainly needs a bit of love and attention now.  The guttering is held on by tiny little screws, and so we need to replace all of that, it's so rusty!  The basement is quite damp at the moment, and we'd like to use that space for workshops, so that needs some work.  We've got a timeline of 12 weeks to complete the outside works, and then we'll move inside."
Hannah adds "We've got lovely bits of history here though, the sign on the building actually reads 'The High Street' so it was put up there before this became The 'Old' High Street!  It feels really heavy, like it's made of marble or something, so maybe it's the original…? We'll clean that up and put it back, because it's a lovely touch."
The building has been home to Strange Cargo, and currently the Lilford Gallery.  Before that it had other tenants, but was originally an assorted supplies shop.  Henry James Smith was an oil and colour merchant, who sold from here in 1871.  Then, Mence Smith took over and their name can still be seen on the Bayle Street frontage.  Mence Smith owned stores across the South East of England, selling oil, wallpaper, cutlery and so on.
The fire in 1909
Local historian Alan Taylor has an archive of historical events in Folkestone and has provided the two photos of the firefighters attending the fire in 1909.  This event was also written about in 'Rain, Wreck and Ruin' by Martin Easdown, where it states the fire was started in Georges House at 2.45pm on Monday 26th April that year.  A plumber had been fixing a waste pipe, and his blow torch, or flame from his lamp had ignited "the highly flammable material stored in the back of the shop, and within minutes the whole of the building was engulfed in flames."  16 firefighters were in attendance.  The shops along The Bayle and down the then-named High Street were shut and boarded up in fear of the methylated spirits and other flammable materials causing more damage to other properties.
The Boy Scouts helped clear Mr Glover's photographic shop at No. 10, High Street, of his materials, which would have been quite flammable too.  The fire didn't spread down the High Street, but it did damage buildings on The Bayle.  A policeman had to wake up Mr J Taylor's family at No. 88 The Bayle early the following morning as the fire had spread.  There was a fatality from this event; a shop cat lost its life.  The buildings have now been rebuilt, and live on in the history of Folkestone's creative business.
Collaboration with local artists
Hannah and Wendy's plan is to have a bigger gallery space and workshop alongside. "Part of the joy of working here in Folkestone is that you're alongside some other really creative people.  What I want to do is branch out and collaborate with other professionals and see how our work can fuse with theirs.  We could use different materials to create completely new products.  I know about laser-cutting acrylics and wood, but we could use metals and fabric, other materials too. That's the idea anyway! 
"For the time being, we've still got our little gallery over the road, and Lilford Gallery will be here for a while too.  It's great that the Harbour Market Place is on over the summer, and I will find someone to continue to sell R&R at Greenwich Market in London too.  It's lovely getting settled into Folkestone, it's so much more practical and relaxed too."
discover more about folkestone below