Connecting the Creative community – East Cliff Creatives 
Folkestone is full of creative people. It is a creative town, and many live, or have moved here to take advantage of that buzz. A group of creatives have set up a network to share and support each other – East Cliff Creatives.
The group has been running for 5 years and has returned to The Old High Street with a new shop at Number 40.  Folkelife caught up with Hayley Restall and Ben Braudy to find out more.
supporting local artists
Hayley: "The ethos of the ECC has always been to support local artists. You could be someone starting out and still have a full-time 'other' job but want to test the market.  So we're here to help support that.  Equally, we have artists in our group who've been with us since the start and this set up works for them."
Ben: "The shop has shelves and larger display spaces for our artists.  We had a shop at the bottom of The Old High Street for 3 years and there were 14 artists involved in that project.  Our lease came up at the end of 2022 and we always wanted a new venue here because this is the destination street where people come to buy the sorts of things we have: jewellery, prints, fridge magnets, little gifts and larger objects."
Hayley: "It's taken 9 months and we're back and lots of people are very pleased to see us here."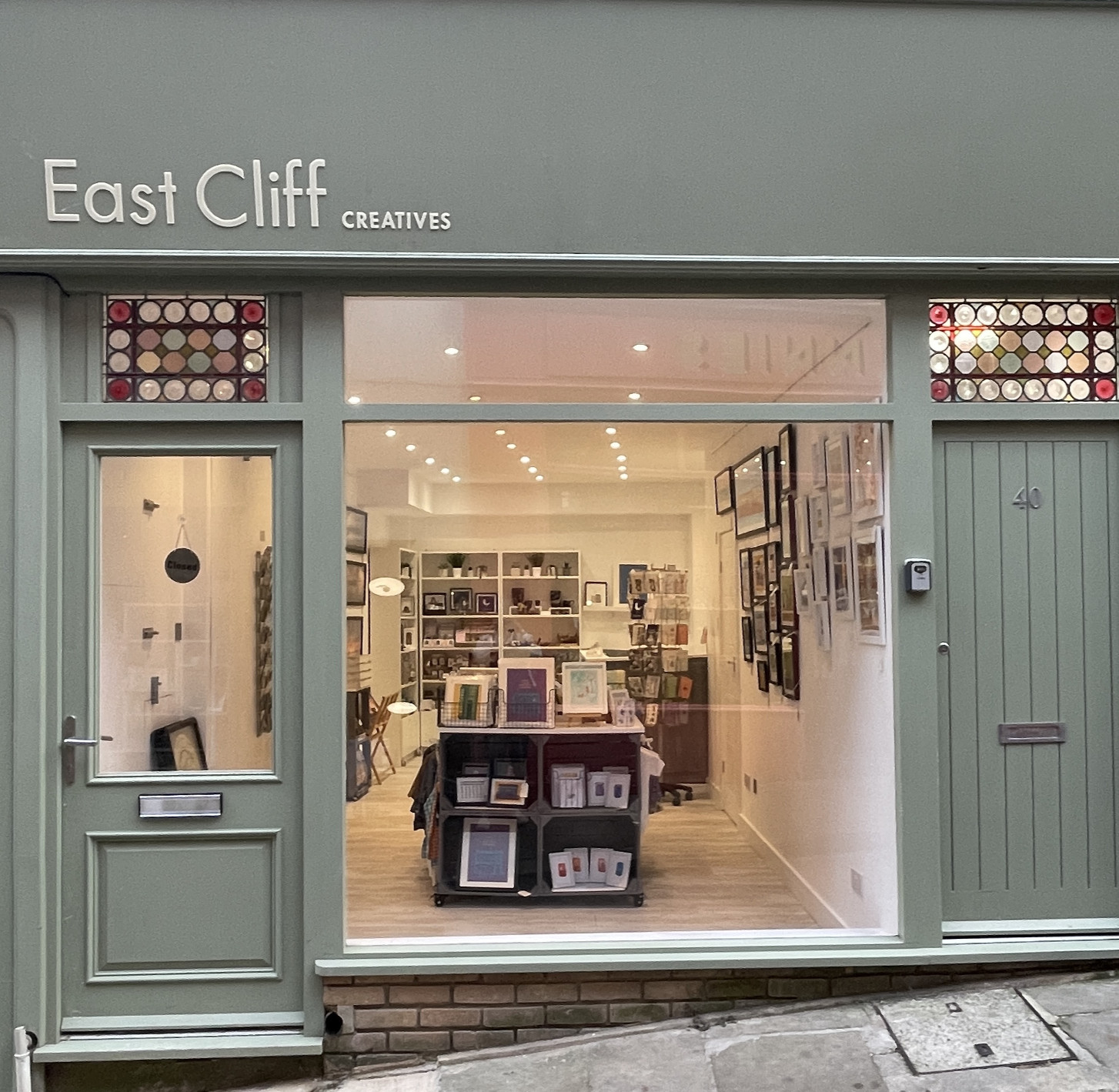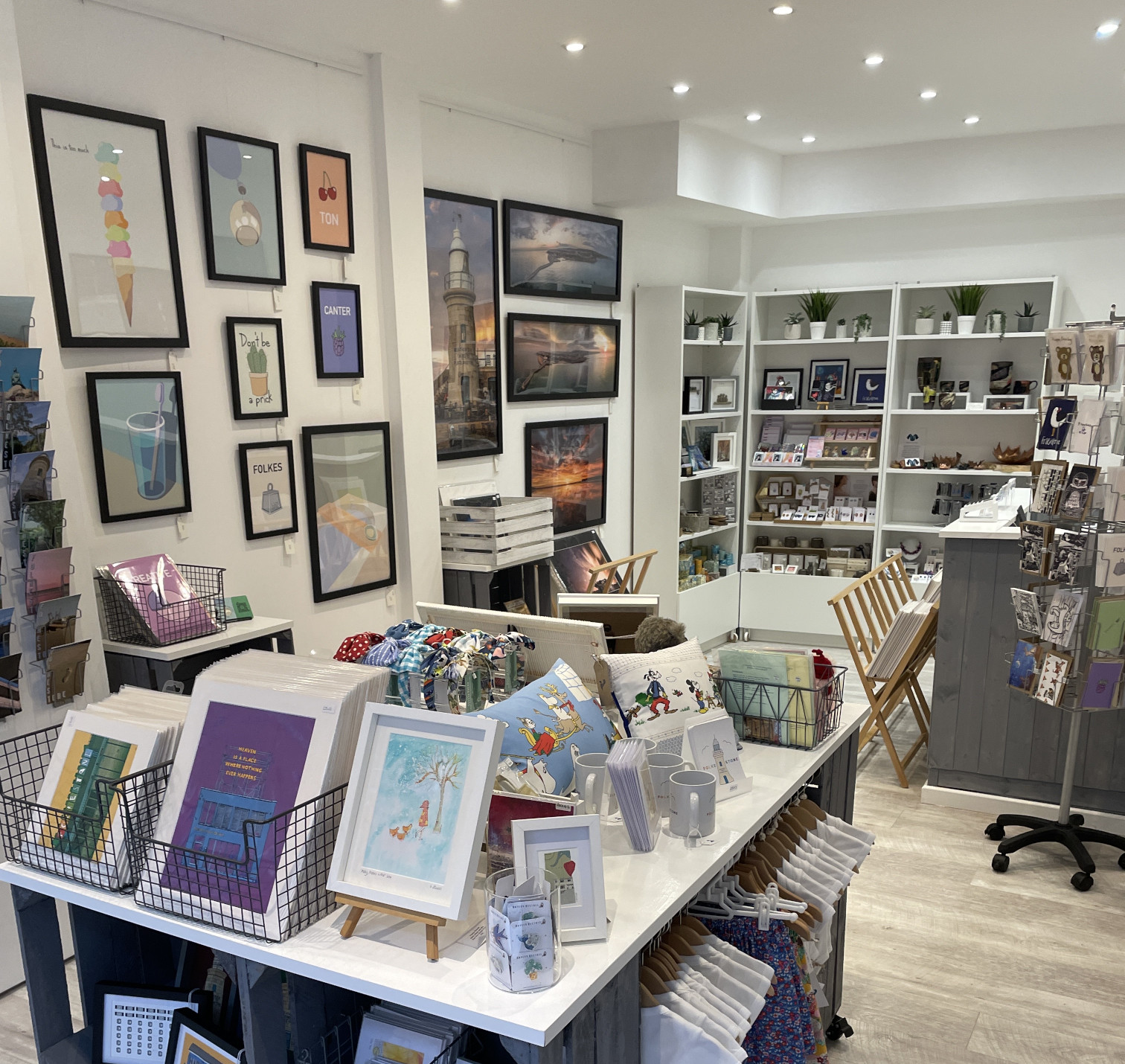 more space, but oversubscribed
Hayley: "This time we have more space for new artists.  We always said to the original group that they would have priority when we found our next venue.  We then had 5 extra places which we opened up to anyone to apply for. We had 30 applications for these 5 spaces so sadly couldn't take everyone but… We know people will move on; either to bigger premises or different spaces so we now have a strong waiting list to call on which is a wonderful position to be in."
Ben: "The Old High Street is seeing a lot of movement at the moment.  As well as us moving back in there are a number of other shops opening and a couple of the established shops have expanded to bigger premises.   It's a good place to be, it's lively and things are happening."
Opening times
Hayley: "We will be open from Wednesday to Sunday with extra opening hours in the run up to Christmas.  There's studio space by the till for us both to work whilst we're manning the shop, so that means that we can still create.  We're looking forward to seeing old customers and new, everyone is welcome!"
Discover more about folkestone below