Folkestone Artworks – The Largest Public Exhibition in the UK
The Folkestone Artworks is the UK's largest exhibition of contemporary art outdoors in an urban setting.  The collections sits along part of Kent's Heritage Coastal route, one of the Lonely Planet's Top 10 destinations to visit in the world.
Creative Folkestone has established 74 artworks by 46 artists in the town thanks to four Folkestone Triennial Festivals since 2008.   These festivals have brought hundreds of thousands of people to see work by internationally renowned artists.  There are exhibits from Turner Prize winners and a good number of artists from our own community.
The Triennials have received worldwide press coverage for Folkestone including, in 2014, when Michael Sailstorfer buried gold on the beach.   A few weeks' later, a piece titled 'Art Buff' appeared overnight, and was soon confirmed as a Banksy.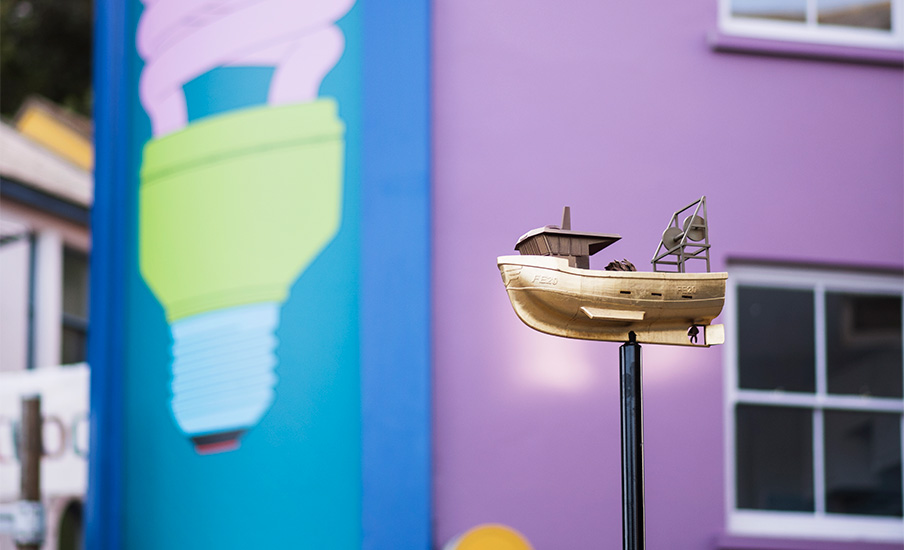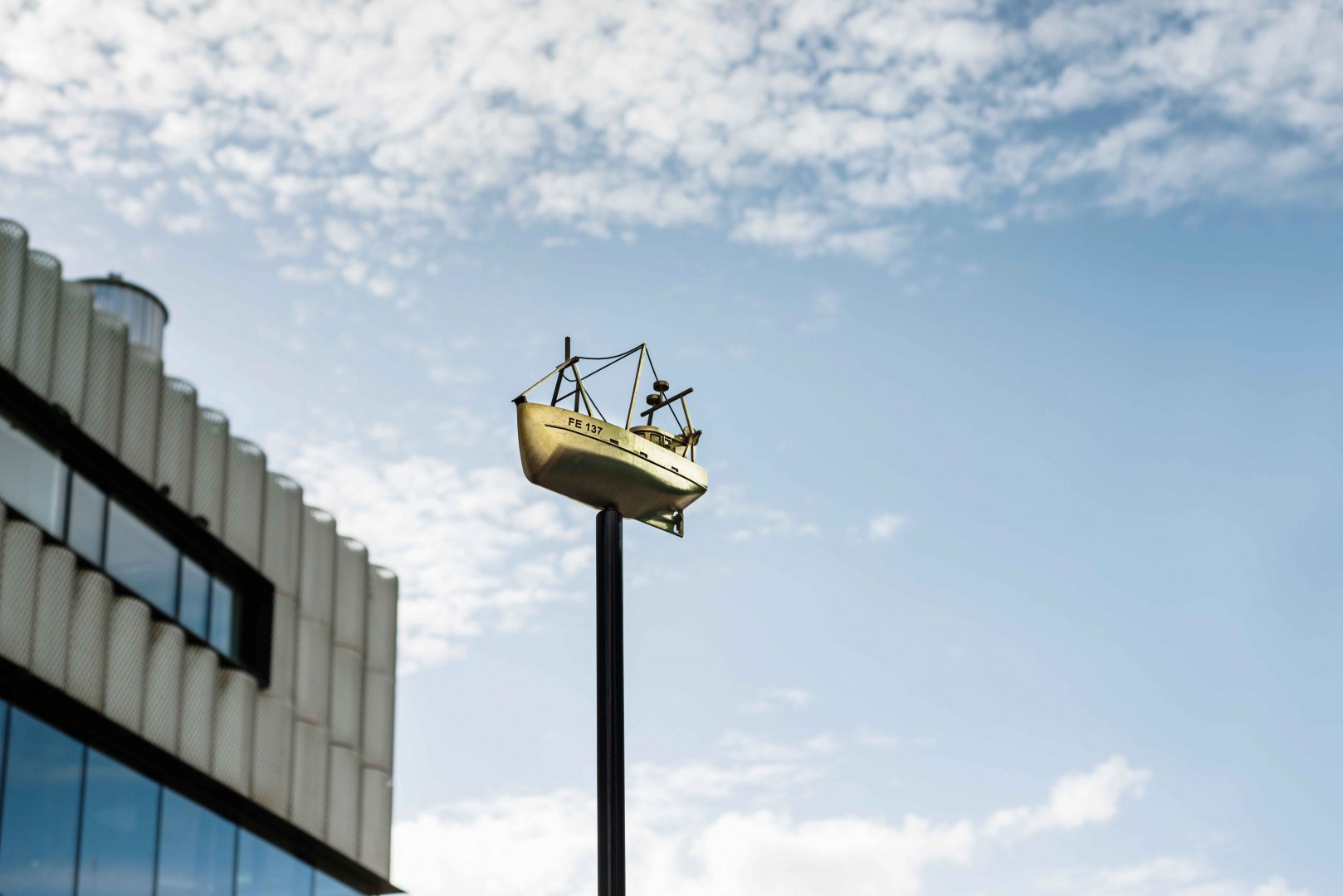 Folkestone's national reputation
Even when Triennials aren't in full throw, Folkestone features in the national newspapers, The Independent most recently having fallen for our charms.
This exhibition is possible thanks to many sponsors including the Roger De Haan Charitable Trust, Arts Council England, Folkestone and Hythe District Council and Kent County Council.
Jonathan Wright has two works as part of the permanent collection; Fleet on Foot – the golden boats on lamp-posts in Tontine Street from the 2017 Triennial Festival, and Pent Houses – created with Diane Dever for the 2014 Folkestone Triennial.
Folkestone is unique and remarkable
At the launch of the latest additions to the collection Jonathan said: "What I find remarkable about Folkestone is that when I moved here 9 and a half years ago, I wandered around the town and ended up in the wonderful Strange Cargo gallery, and landed myself a show within the first few days of being here.  And that sums up how this place works.  Folkestone is unique and remarkable and the establishing of the Folkestone Artworks creates a kind of confluence of art-meets-community-meets-world-meets-futures-meets-possibilities."
"I'm never bored here, and never struggling; never at a loss to be creative.  It's a wonderful place, and to be in a Triennial twice, and in this permanent collection is an honour."
Find your way around the Folkestone Artworks – download maps and routes.
All picture credits: Creative Folkestone Artworks
discover more about folkestone below