Molly Jones Has Found her Mojo
Molly Jones has lived as part of Folkestone's Creative Quarter for a number of years.  Growing up only a stone's throw away from the town, having a living and working space has allowed her to create.  She's recently launched her own line of homeware and garments selling at the Folkestone Harbour Marketplace and online.  Her exuberant and vivid artworks now also adorn the walls of East Yard on the Harbour Arm, bringing life and colour to the seating area.  Folkelife went to meet Molly to find out about her inspirations.
"Living in a place where I can get up and walk into my studio next door is perfect.  I'm based at the bottom of The Old High Street and have been here for about 4 years.  My partner and I founded MoJo Studios a year ago creating work influenced by Matisse and Picasso, and inspired by mythology and folklore. Our practice as artists has grown since the moment we moved here.  We're so lucky to live where we do!"
the feminine form
"I finished my degree in illustration and animation three years ago and last year qualified as a secondary school art teacher.  I taught GCSE and A-Level in a local school up until a few months ago. But when the pandemic hit, I had time on my hands, like everyone else, and started to refine my own style of work.  Having time to spend considering the type of work I would like to create and practicing my skills has been really valuable.  What was a hobby then turned into something I really thought I could make a living from, so I resigned my steady teaching job with a pension and sick pay and all that and here I am!
"My work celebrates strong female figures and the female form.  I started to paint using gouache onto Indian handmade cotton paper.  I also taught myself how to guild and embellish my work with gold leaf.  The digital sketches for these paintings then became digital prints and as we started to sell our work at the Harbour Marketplace we also branched out into homeware such as plant pots and cushion covers.  A lot of other freelance opportunities started to come up for me that I didn't have time to because of the day job.  So, I took the plunge."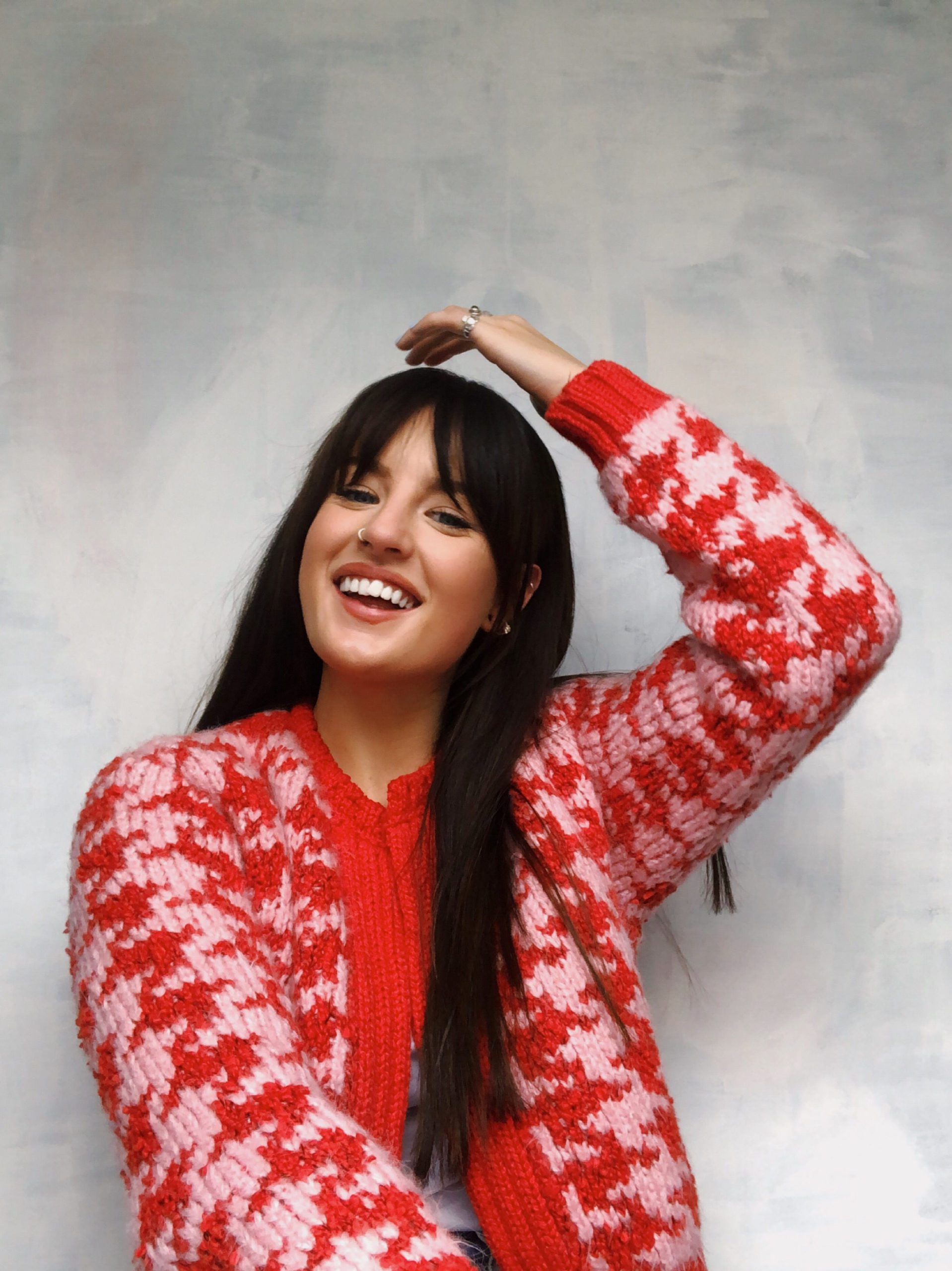 ---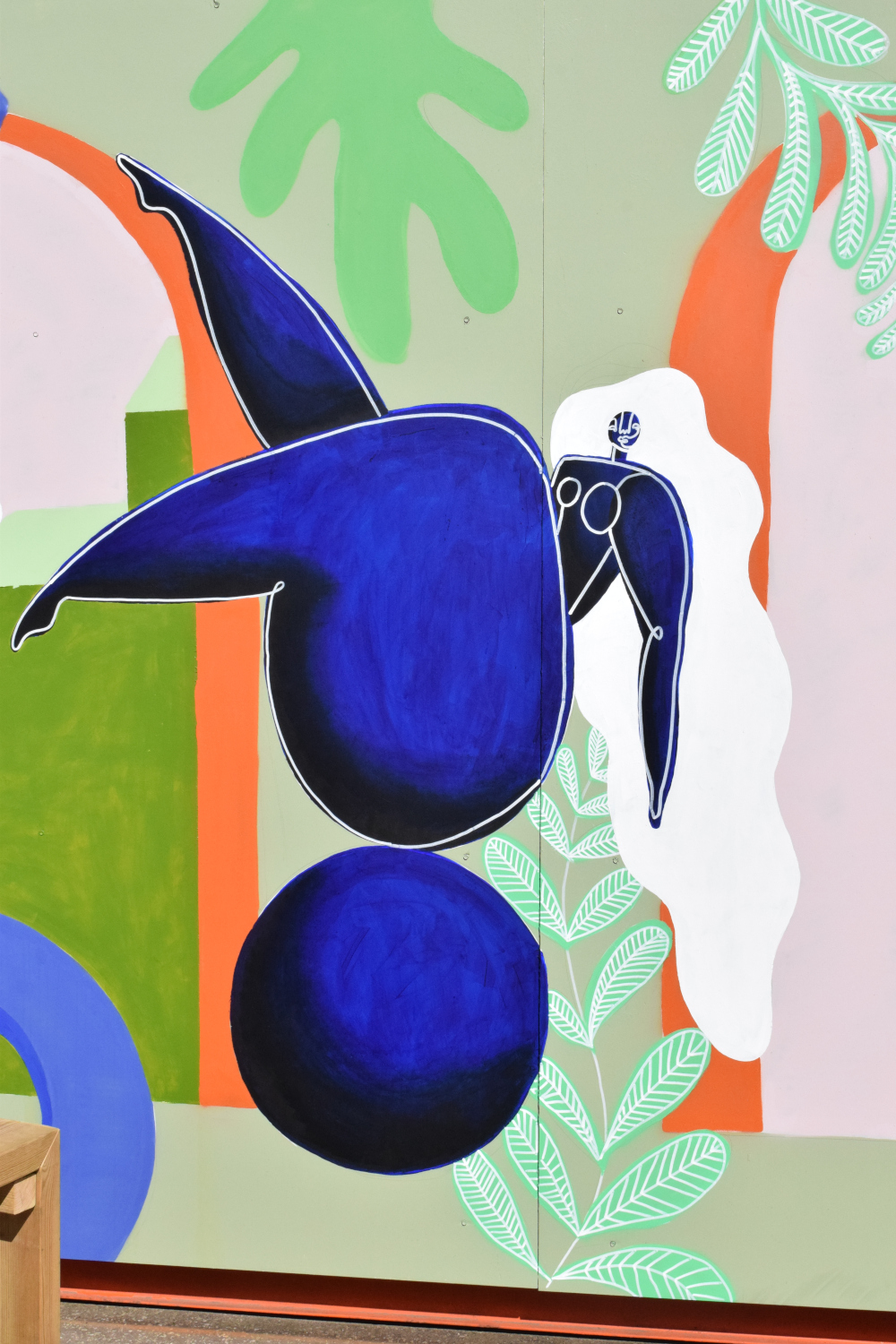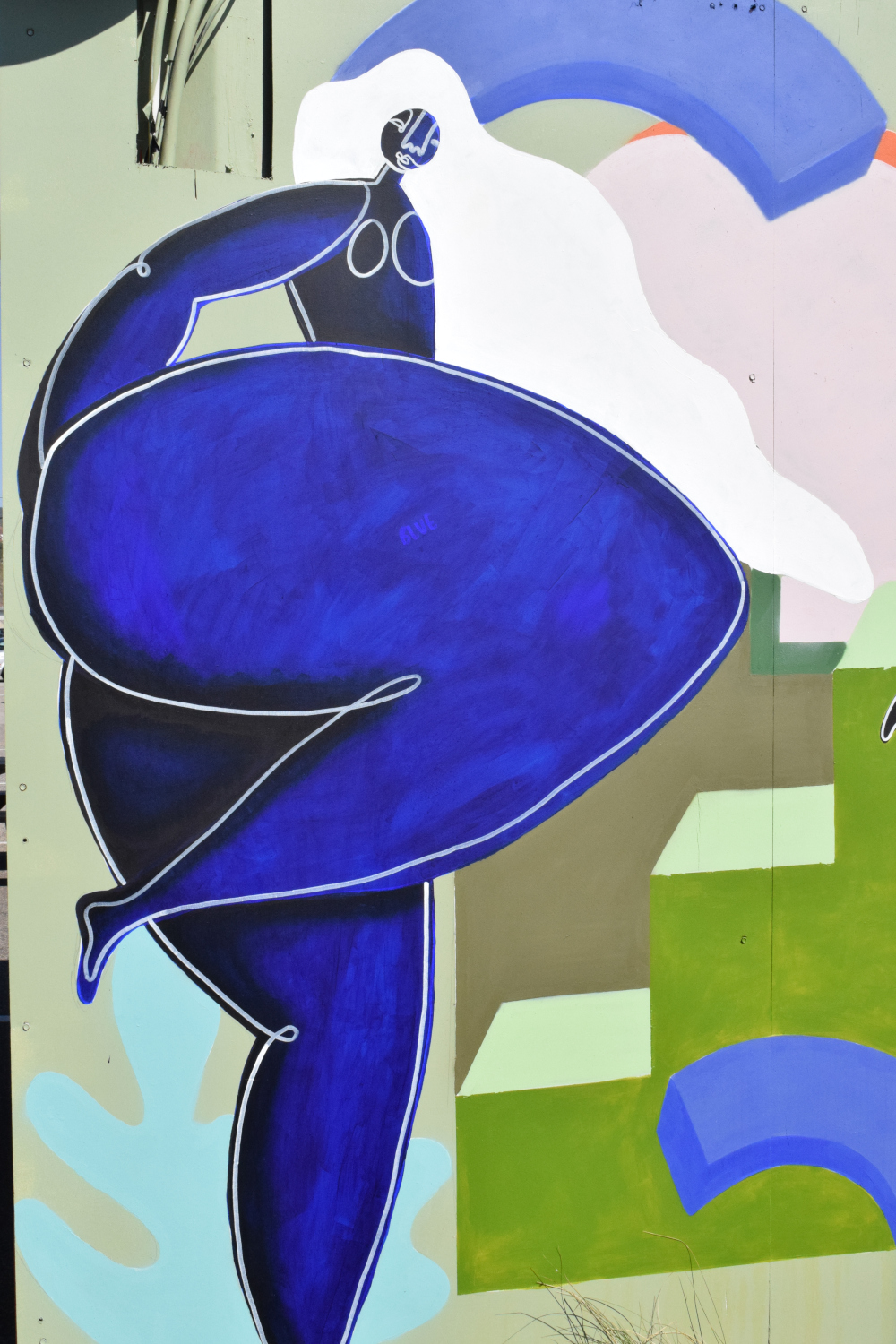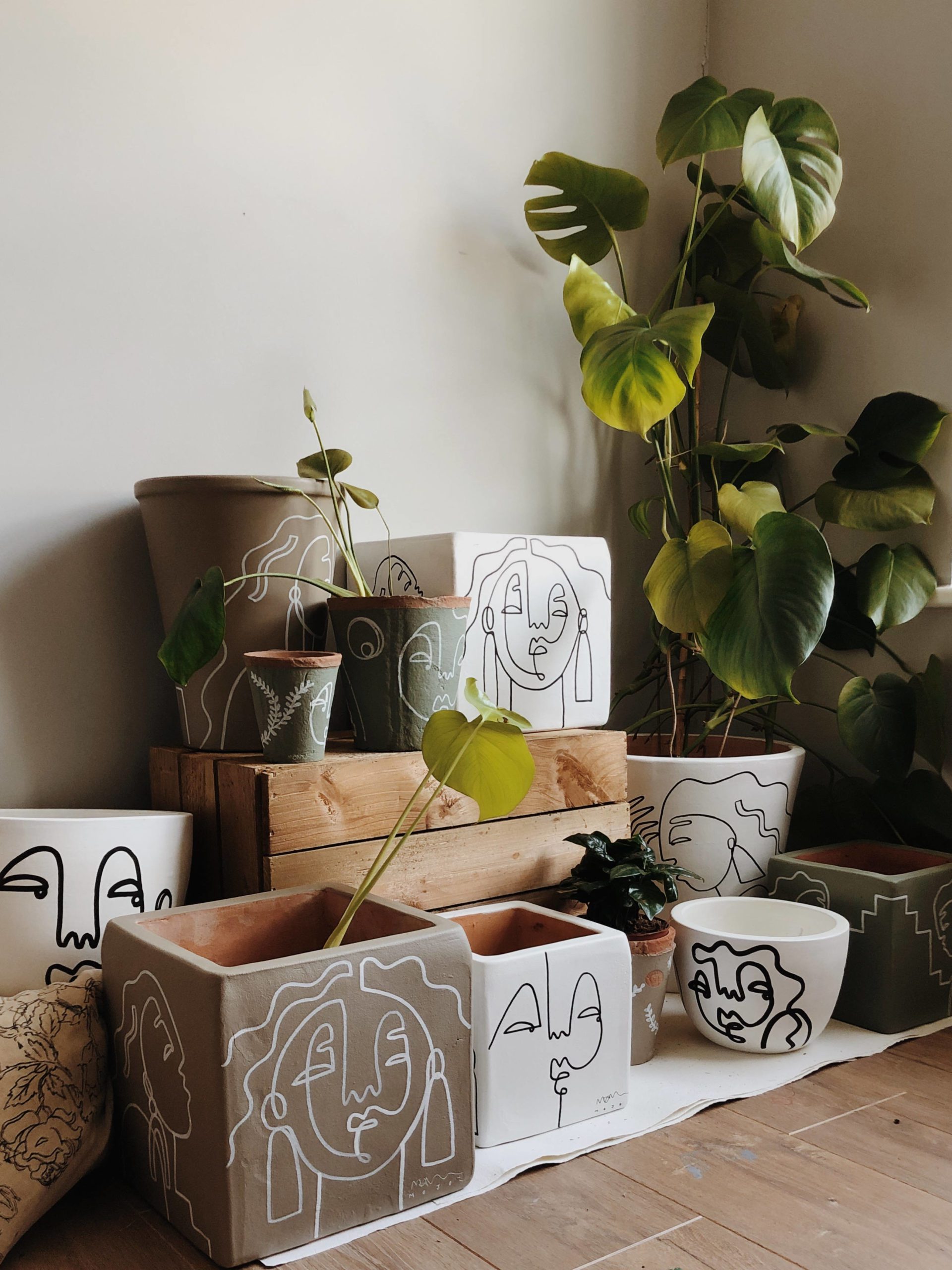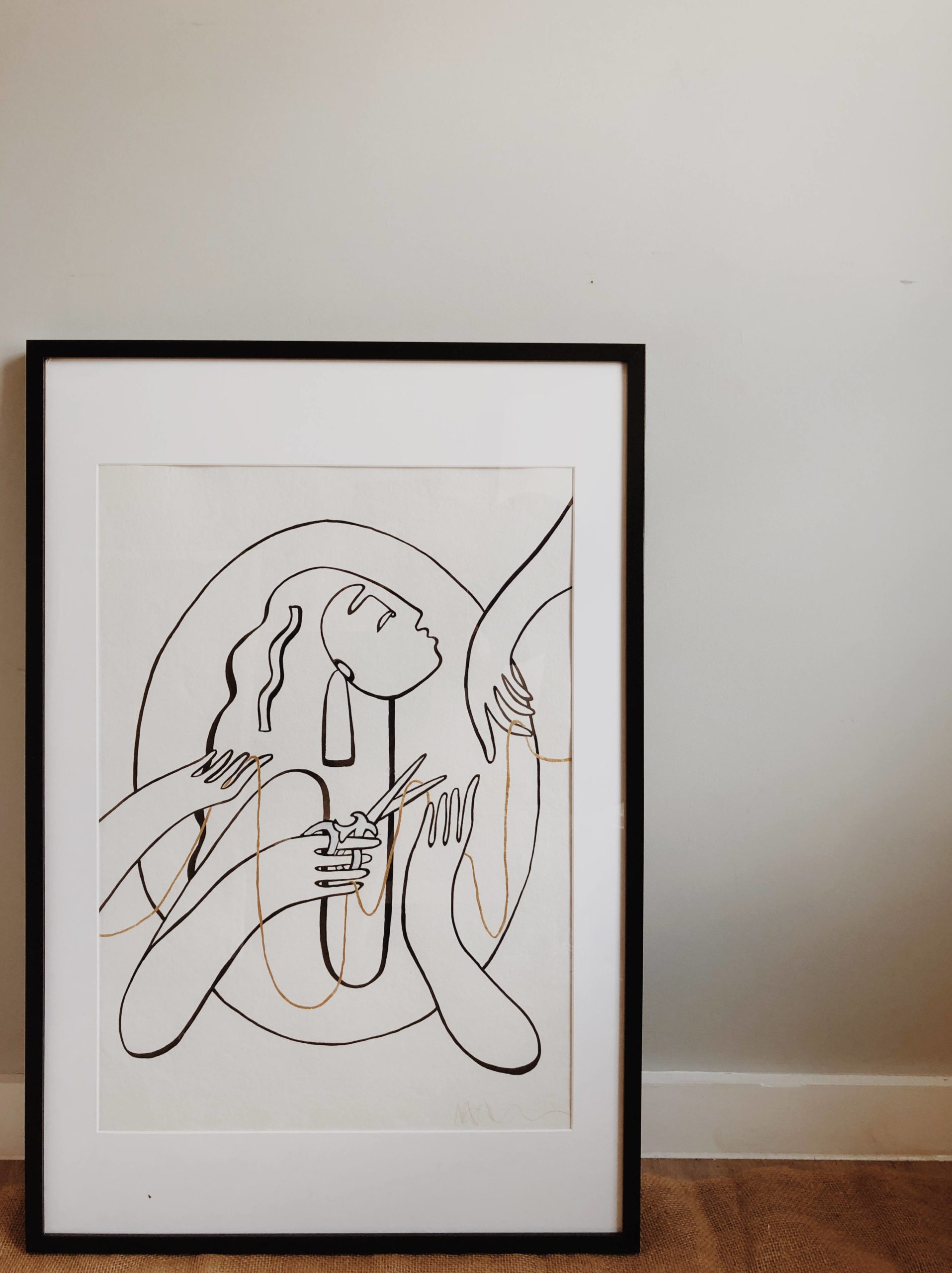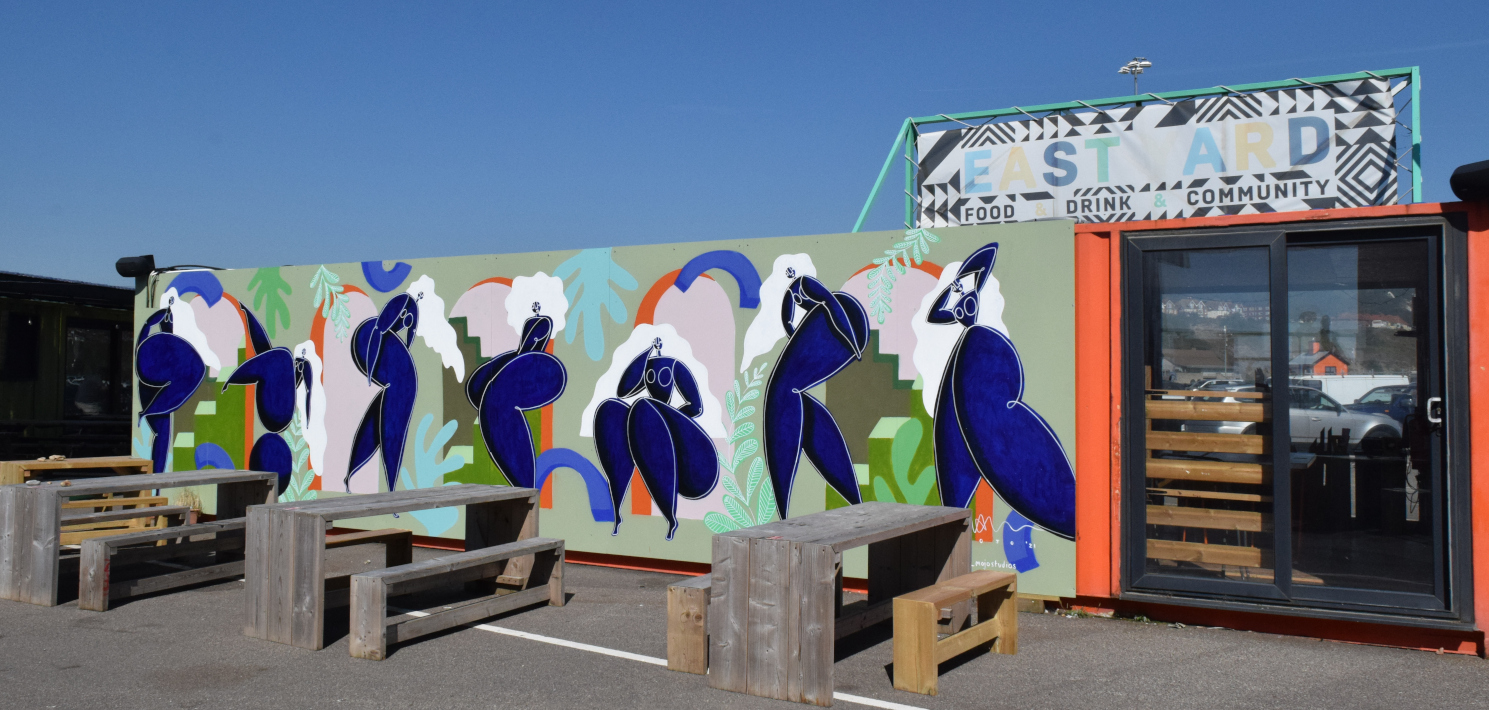 girrls to the front
"In being part of the Harbour Marketplace community I've met loads of people.  And the connections that I've made have then lead on to so many new opportunities.  The Harbour Arm team were looking for someone to be involved with an event called Girrls To The Front. This was a festival here in the East Yard at the Harbour Arm where girls would be leading the music, food, activities, you name it.  The plan was for me to paint a backdrop before the event but the weather was against us and I ended up painting during the event – which was actually the best outcome.  I really felt part of it, and it meant that loads of people came up to ask me about what I was doing. 
"There were little girls here trying to copy the positions of the women in my paintings.  I love seeing people react to my art. In working down here you can interact with the public and get direct feedback on your work."
public workshops
"As I'm speaking now, everything is going really well.  I have exhibitions planned for the next few months and have loads of work on.  Teaching is always something I can fall back on, but I'd like to include it in what I do going forward.  There are many opportunities to do public workshops where I can teach in a different way, not necessarily confined to the classroom or a curriculum.  
"I'm currently working alongside Folkestone Fringe to help put together a community project called Signals.  This is an opportunity for local community groups and schools to create a message in response to the recent pandemic.  They'll be crafting their own Maritime flags to help spell out their messages.  The project will allow people to learn more about Folkestone's seafaring heritage whilst considering forms of visual communication and the idea of communicating from long distances, something that we all had to adapt to during lockdown."
bold, colourful and vibrant
"The artwork I sell commercially as 'homeware' at the market and online are often muted, this makes them palatable; easy to hang in the home and easier for us to sell on a market stall.  However, I have a solo exhibition in Brewery Tap UCA Project Space .  And I am so excited to create and display work for myself without it needing to be palatable or sellable.  We have planned some of our biggest pieces of work yet with much more abstract concepts and experimental techniques.
"Since moving to Folkestone every year has been completely different, and every year I've succeeded more in my career.  Things are very exciting at the moment with so many new opportunities on the horizon.  I cannot wait to see what next year looks like!"
discover more about folkestone below