Eddie Lock – Art And memorabilia
Eddie Lock has been a huge name in the music industry since the mid 1980s.  Signing bands such as Doctor And The Medics, managing Goldie, Sex Pistols artist Jamie Reid and DJing all over the world including Ibiza, his passion for punk memorabilia and modern art brought him to where he is today, an art and memorabilia dealer.  He first came to Folkestone in the 1980s to see bands at the Leas Cliff Hall,  where he also performed and worked with a band that played at what is now The Radnor Arms.  He and his wife Louise own a gallery at the top of the Lighthouse Building at the bottom of The Old High Street and Folkelife went to meet him there.
"I moved to Folkestone because I met the most beautiful woman and that's my wife, Louise.  She's Folkestone born and bred and I chose to move here.  I have to say, during the pandemic, we've realised that we have everything we need just here, we don't need to go to Ibiza anymore, Folkestone is a gorgeous town.  I'd rather be here with my family and my tortoise than anywhere else!  If you'd have heard me say that 20 years ago, you might have thought I was on something!"
folkestone in the eighties and nineties
"I've been coming to Folkestone all my life.  I'm sure my parents brought me here as a child, and I really remember coming to see bands here.  Doctor And The Medics were playing at the Leas Cliff Hall and I remember coming down to see them when I was about 17.  They'd just had a number one with Spirit In The Sky, and I vividly remember that gig.  I actually signed them when I was 18.  The Levellers played there too, and they were great, there were so many great gigs there.  The Leas Cliff Hall was awesome, one of the most iconic venues in Kent and still is. 
"After owning record shops in Maidstone, I got into DJing in Ibiza.  I'd always get booked to play in Folkestone and it was a guaranteed sell out every time.  I stopped doing that in the early 2000s which is when I got into dealing art and memorabilia again seriously."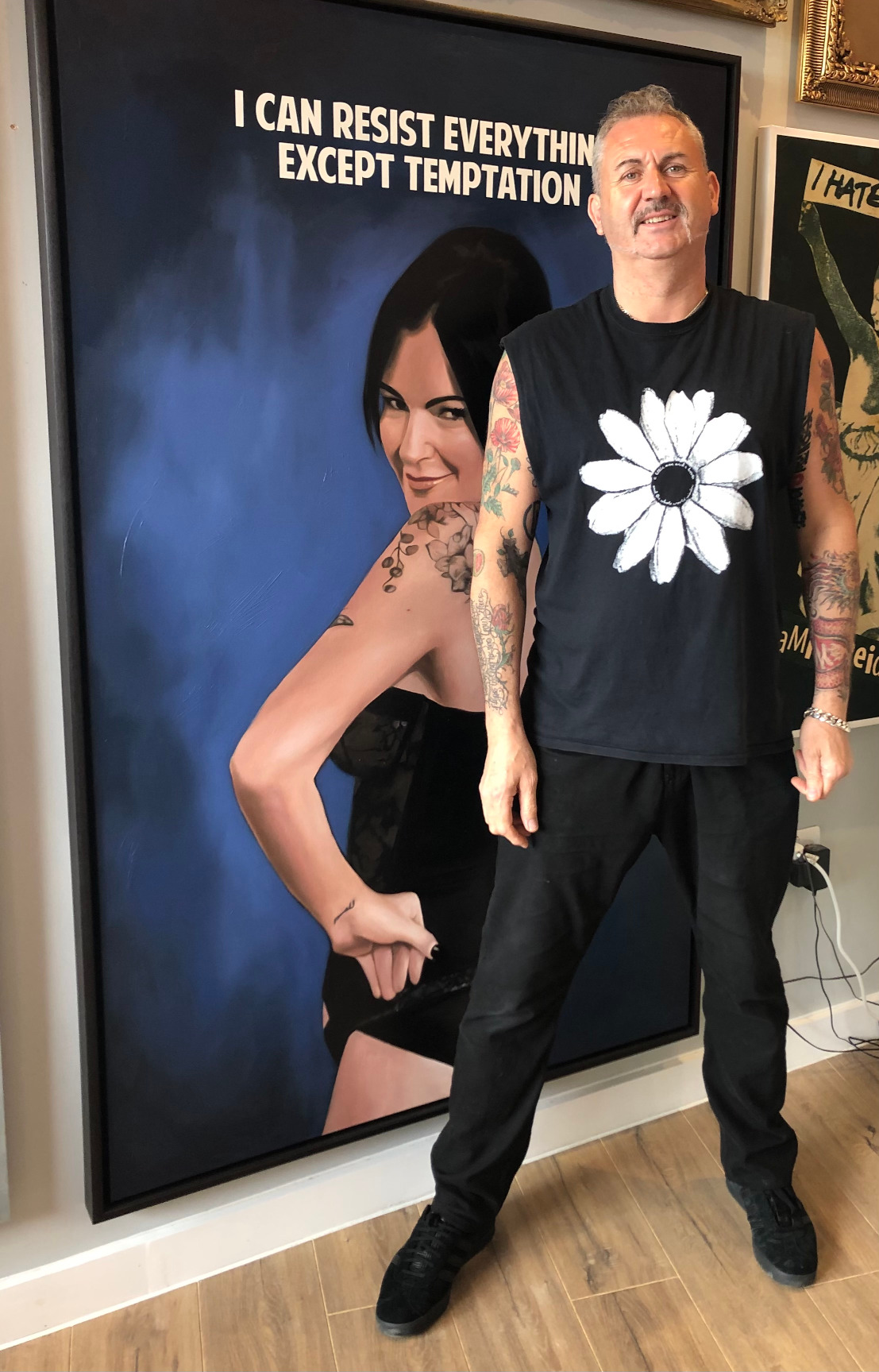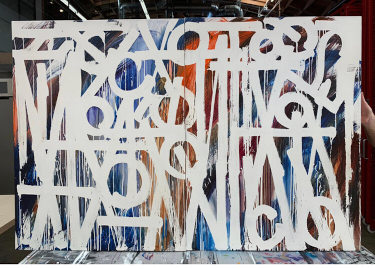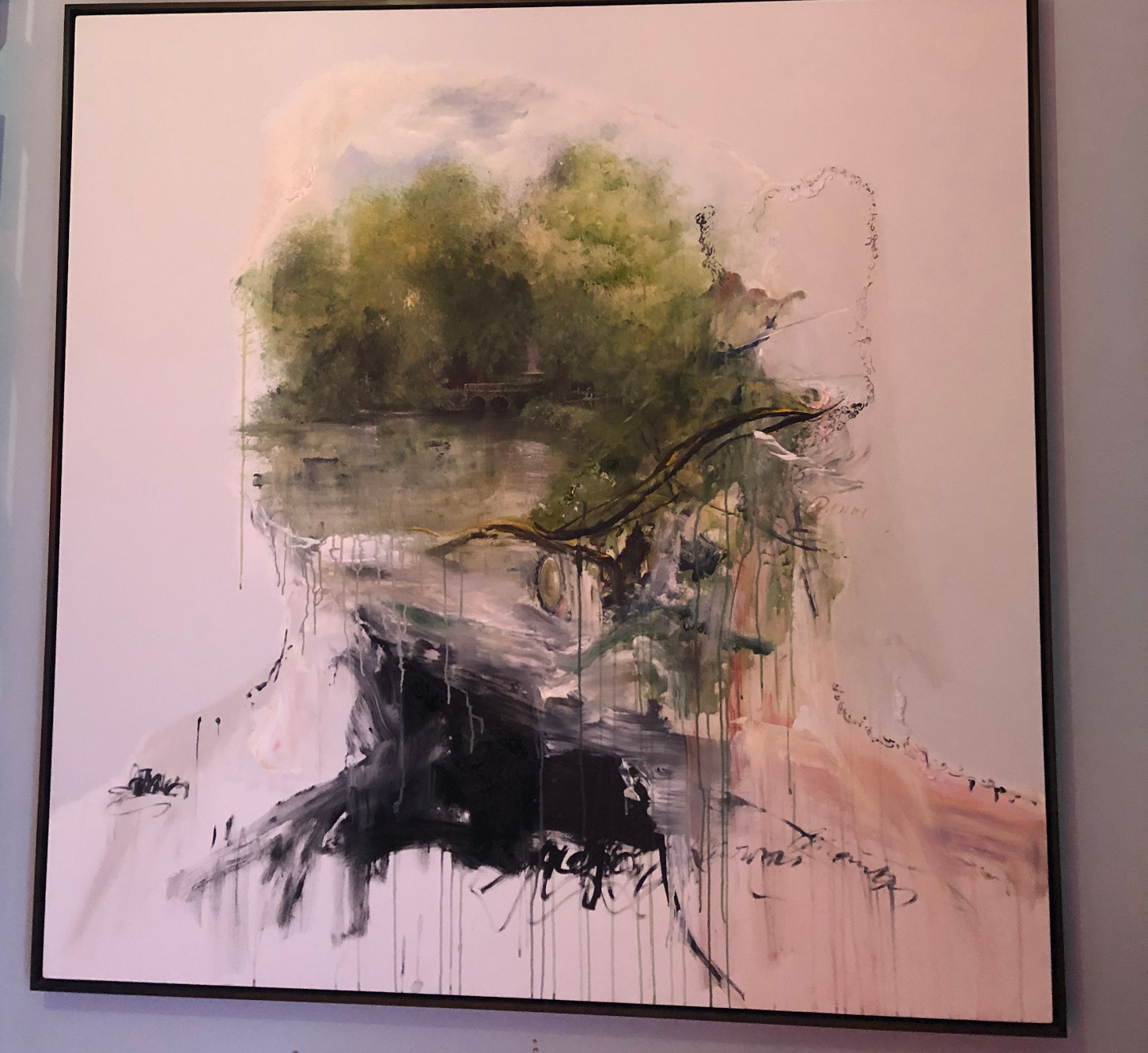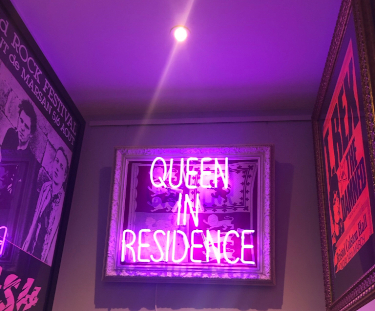 sex pistols memorabilia
"When I was young I was very independent.  I'd go up to London by myself at 13 years old and bought my records from Rocks Off in Soho.  Shane McGowan worked here before he became the lead singer of The Pogues. He'd say 'What do you want?' with no front teeth.  I'd buy these original Sex Pistols flyers & posters from him that cost £30 then and are now worth £7000 each!  I loved Punk and the Sex Pistols; I was just drawn to the artwork on their records as it was so vibrant. Jamie Reid, rest his soul, has made some of the most iconic images in modern art, and because of that I started getting into Sex Pistols memorabilia.  I went on to manage Jamie Reid, just after he had an art exhibition with a new artist at the time called Banksy. He was not well known at all, and since then I've followed and collected his works.  You can see a lot of Banksy's work in our gallery here. He's probably the most iconic artist of our generation."    
Goldie's Manager
"I managed and was Goldie's art agent for 8 years; he took me on for his music and everything.  He's a very talented artist too, and an amazing shape shifter and alchemist.  We exhibited huge shows in Mayfair and Shoreditch and had everyone there including Ed Sheeran, who we then went on to work with. What's amazing about Folkestone though is that we've promoted shows in the gallery here and taken more money here than we ever did in Mayfair.  We've worked with some great charities along the way too.  There's an authenticity here in Folkestone that you don't get in London.  There, everyone's worried about a parking space, or stressing about a parking ticket.  It's a rat race really.  Folkestone's more relaxed and chilled. You come here and see the sea, and the environment is much more genuine.  It shocked me actually, because it's such a massive difference!"
art in the radnor arms
"We were was asked to showcase some art in The Radnor Arms and we love it.  It's giving something back to Folkestone which we love doing.  Back in the late 1980s, I'd signed a Folkestone band called The Skydogs and we'd perform gigs in that pub.  Chris Simmons, who played bass, went on to work at Saga and so I'd come down and DJ their staff parties.   Now they've transformed the venue it's a great setting with the artwork there for everyone to see.  If you want to buy the art you can, and it's great that people can enjoy it in such a brilliant setting.
"I was in a band called Carpe Diem and we played at The Lanterns before going onto France where we had a number one hit single.  Folkestone's always been a big catchment area for me and my music.  I was also recently told that Biffy Clyro, one of the world's biggest rock bands, played at The Lanterns too!"
battle of the bands
"I get involved in the music scene from time to time, and Di and Louis Burns, rest his soul, invited me to judge the Battle Of The Bands here.  I was blown away by the amount of local talent and some of those bands were fantastic.  There's so much here in Folkestone and we love giving  back to the town because it's given so much to us in the past.  They used to sell bootlegs of my DJ sets here so I'd always pop down just to check that it was actually me performing on the tape!   We love being here and, as I say, I'm here with my family and we wouldn't want to be anywhere else."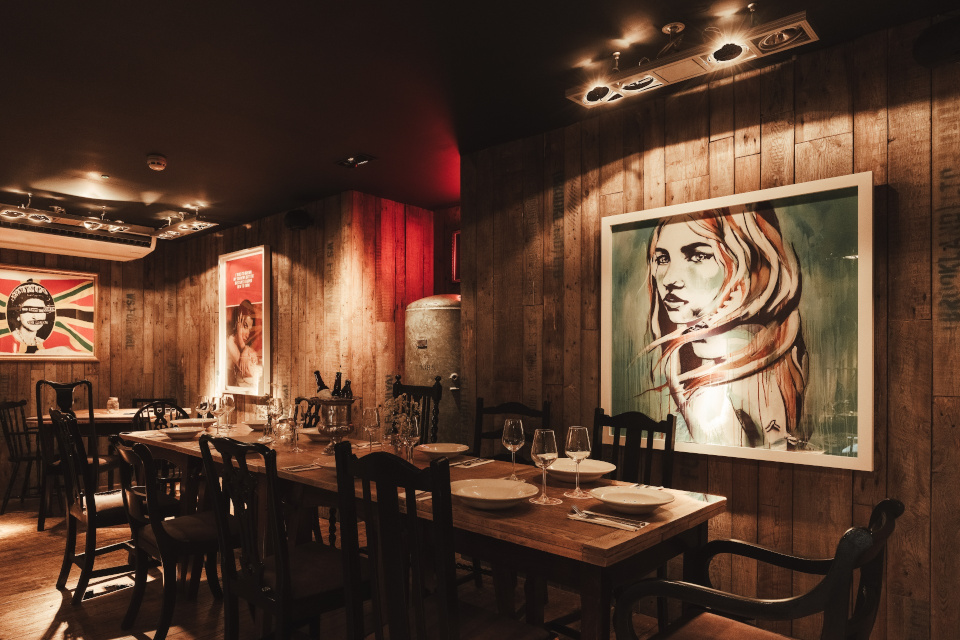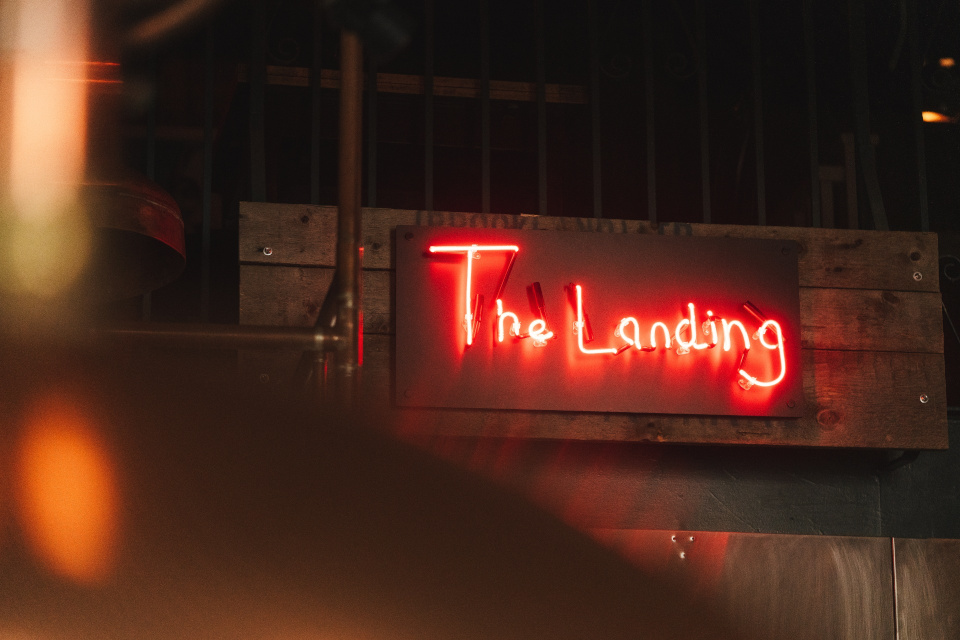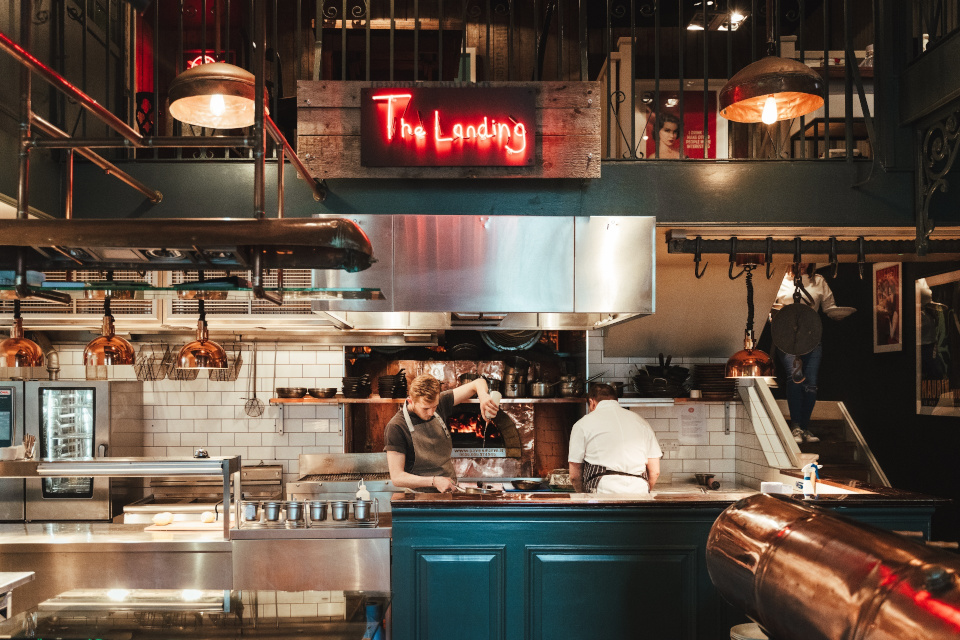 Discover more about folkestone below