The Lighthouse tasting Rooms on the harbour Arm
The Award-Winning Lighthouse Champagne and Music Bar brings you their next venture – The Tasting Rooms, on Folkestone's Harbour Arm.  Situated in the beautifully restored Platform 4, the sheltered corridor area has been turned into a wonderfully cosy restaurant suitable for anytime of the year.  There is outside seating for sunny days, and indoor comfort for when it's cooler.  Everything that you would come to expect from time spent at the Champagne Bar can be found here; curated wines, champagnes and other alcoholic and non-alcoholic drinks plus food to compliment the selection.  Home-smoked salmon, fresh oysters, charcuterie and cheese will sit alongside Frenglish (French/English) dishes made on site.  Folkelife spoke to the family team of Robinsons – Simon and Jessica with daughter Chloe.
Jessica: "The Lighthouse Champagne Bar is a fantastic space. We've been there since the opening in 2014 and it's a wonderful bar to have.  The atmosphere is so relaxed and yet special.  You come for a treat, and you come because you know you're going to have fun.  Everyone seems to end up talking to everyone else, and we've met so many interesting people who are regulars with us.  We wanted to create the same atmosphere here in The Tasting Rooms, and what's more, be able to cater for more people all year round.  The Lighthouse is weather-dependent, but here we can shelter from the elements, or bask in the sun on the outdoor tables."
expanding the offering
Jess: "During Covid we were able to utilise all the space inside The Lighthouse for catering.  Now we've opened back up properly, we have no space there to make food so we approached the Harbour Arm team for a solution.  Building and renovating the Lighthouse is problematic as it's a listed building.  However, the space on Platform 4 was available and is where we are now.  This is going to be our catering area where we can provide food for both venues; here and the Champagne Bar, and we have the rickshaw to transport to and from each venue.  
"We can also guarantee parties in this venue too.  There's the space to put on birthday parties at any time of the year now, and be sure the weather won't be reason to cancel!"
The Orangery, Oyster Bar and Bistro
Simon: "We're calling what was the corridor The Orangery, and have decorated it with real orange trees.  We have our Oyster Bar and Deli area which is where you'll be able to see the selection of charcuterie, cheeses and so on.  There's also space to create our bistro menu which I'm jokingly calling Frenglish – a mixture of French and English food."
Jess: "It is important to acknowledge our position in being so close to France.  We're possibly the closest restaurant to France, and we can see it from the window, so let's celebrate what's good about French and English food together."
Simon: "We have a grill area and separate fish preparation space so we'll be able to make all sorts.  We've got the platters down to a tee, and can transport them to the Lighthouse from here. What we're offering works with the drinks we have.  It's a relaxed atmosphere and we want you to feel at home, so that you can pick at some delicious foods and enjoy a good glass of something whilst you're with us.  There's also space for salad preparation too, and we love a salad."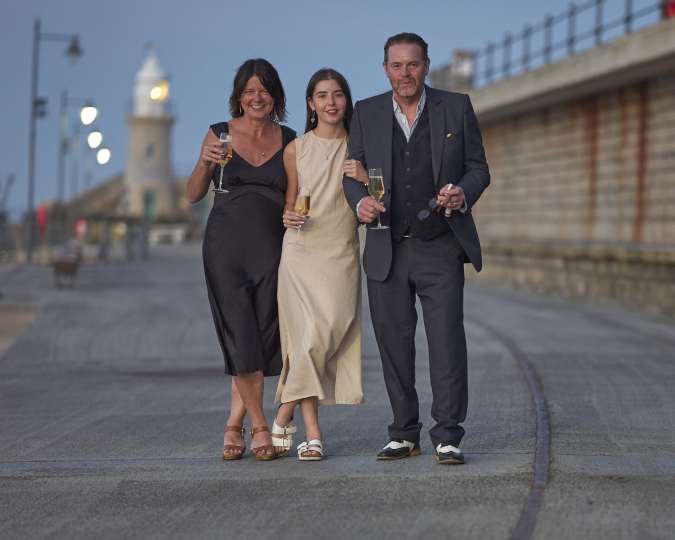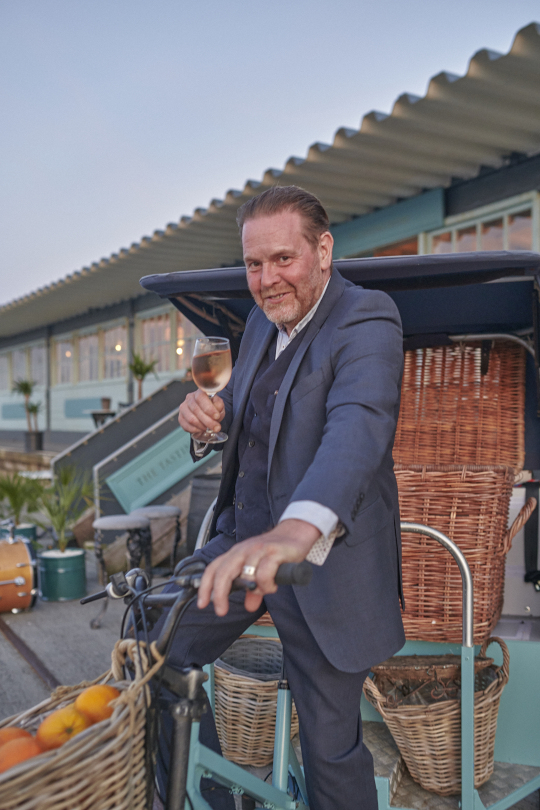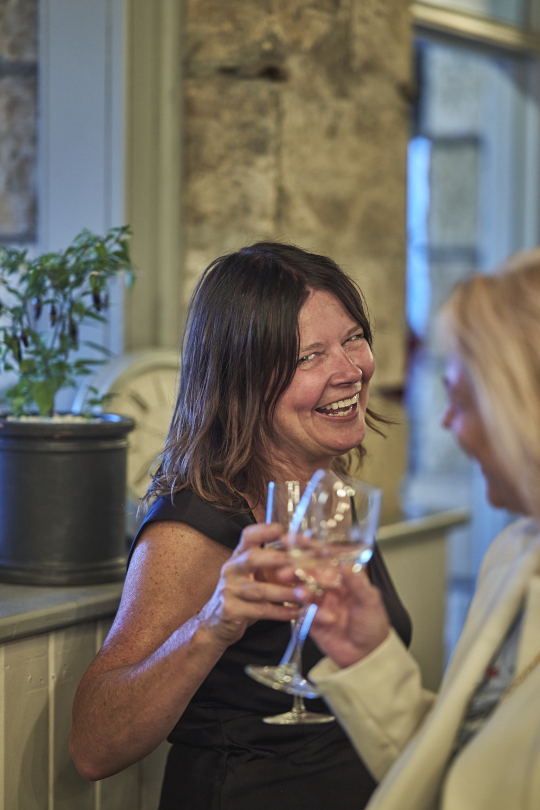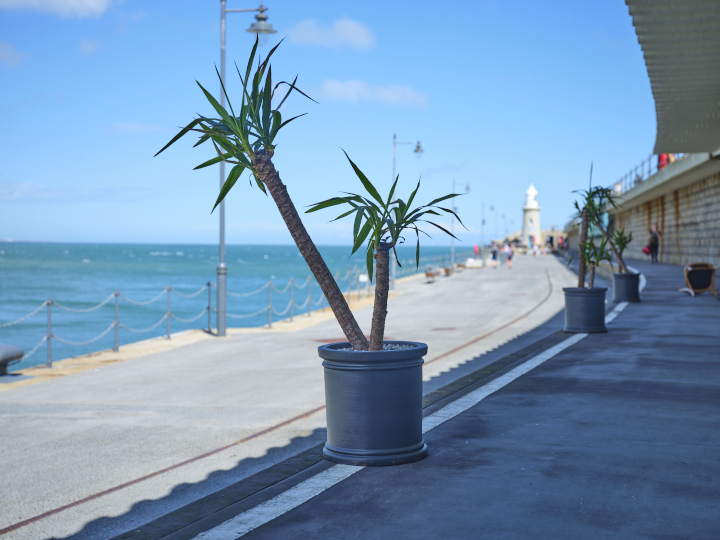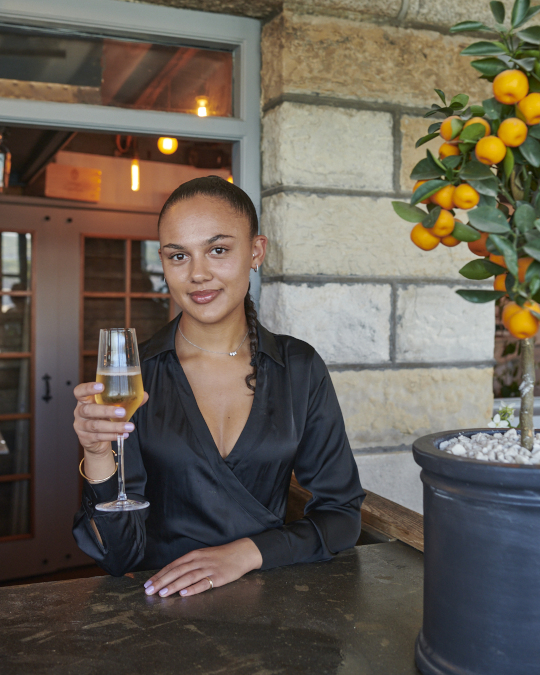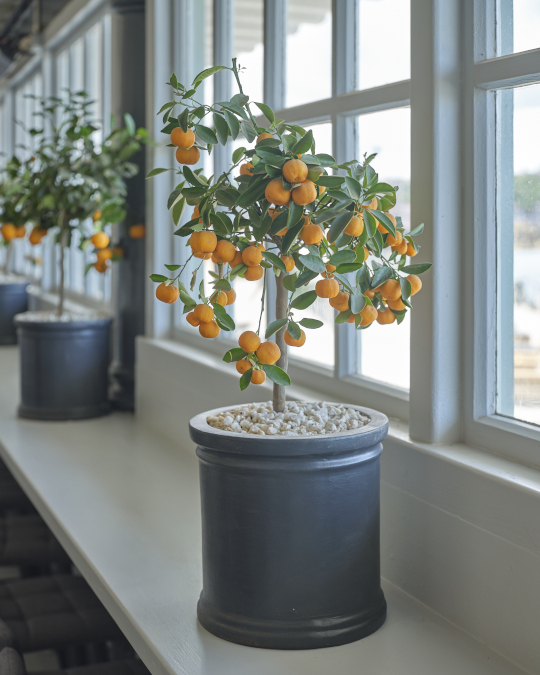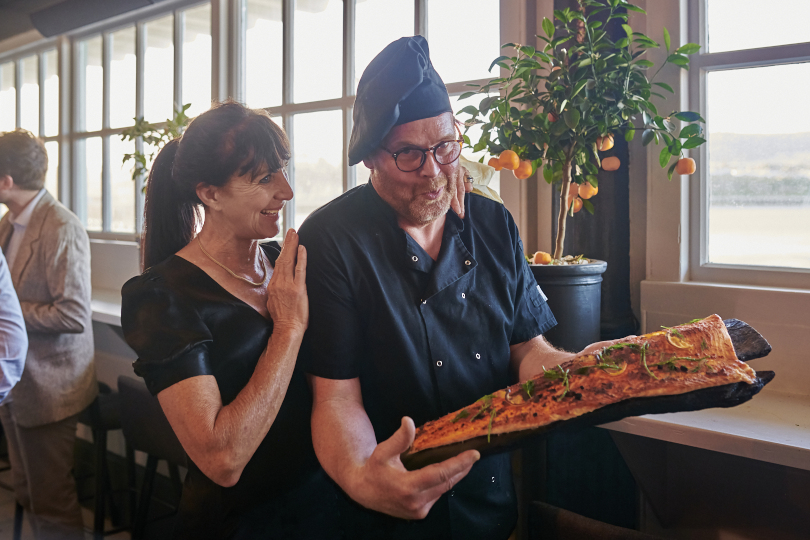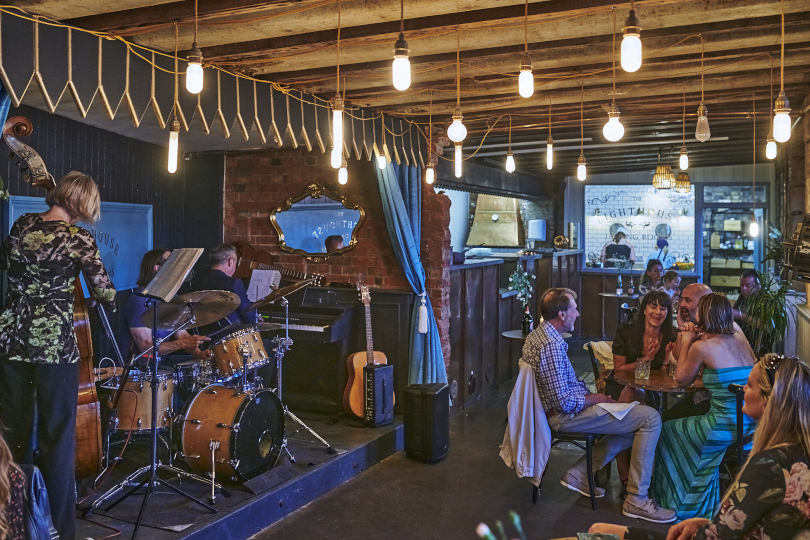 the tasting rooms
Simon: "The reason for calling it The Tasting Rooms is so that we can run tasting sessions.  We have connections with various wineries and want to bring them down so that we all can explore what they offer.  We work locally with Terlingham, just up on the hill, and Simpsons in Barham, and Chapel Down in Kent, and other British vineyards. Also we have good connections with French wineries too such as Brad Pitt's vineyard, Château Miraval and would love to invite them over to showcase their wines.  We can't promise that he will come, but we'd show him a good time if he did!
"Outside we're going to have marble tables and seating going along the platform level.  There will be some lovely rose trees there too so we can call that The Rosary; we could also throw in some Rosé wine tasting for it all to fit in nicely."
live music
Simon: ""My background is in music and that has always been something that's been part of the Champagne Bar offering – after all, its name is the Lighthouse Champagne and Music Bar.  Here, we've built a stage that can accommodate a small live band so that we can have a real treat with blues, jazz, something of a Ronnie Scott'seque vibe.  I'd love to do some opera too; we're not exclusively a jazz venue, but I know I have a good ear when it comes to music, so we will be putting on good live music. It adds to the atmosphere we're creating with the food, drink and friendly company."
The Tasting Rooms are open from Wednesday to Sunday evenings on the Folkestone Harbour Arm.
Discover more about folkestone below