The Place to be – Folkestone Harbour
Since 2014, Folkestone's Harbour has been renovated by Folkestone Harbour & Seafront Development Company to provide a wonderful public space for people to enjoy.  The Arm is open daily for promenading and the area is home to vibrant and exciting food and drink venues.
This is one of Kent's most visited seaside attractions, visitors have been able to take advantage of the unique perspective the Arm offers the town of Folkestone.  The stunning views of the Kent Downs and Heritage Coast – the only UK destination to make the Lonely Planet 2022 top 10 list of places to visit in the world can be enjoyed on the Arm.  Its Pilot Bar on Beachside has won Best Bar in the Muddy Stilettos Awards 2022.
The relaxed feel to dining at Folkestone Harbour means you can queue at your chosen trader and find a table to share your food with friends. There's a wealth of choice, from sit-down restaurants and dining cars to take-away and open-air options.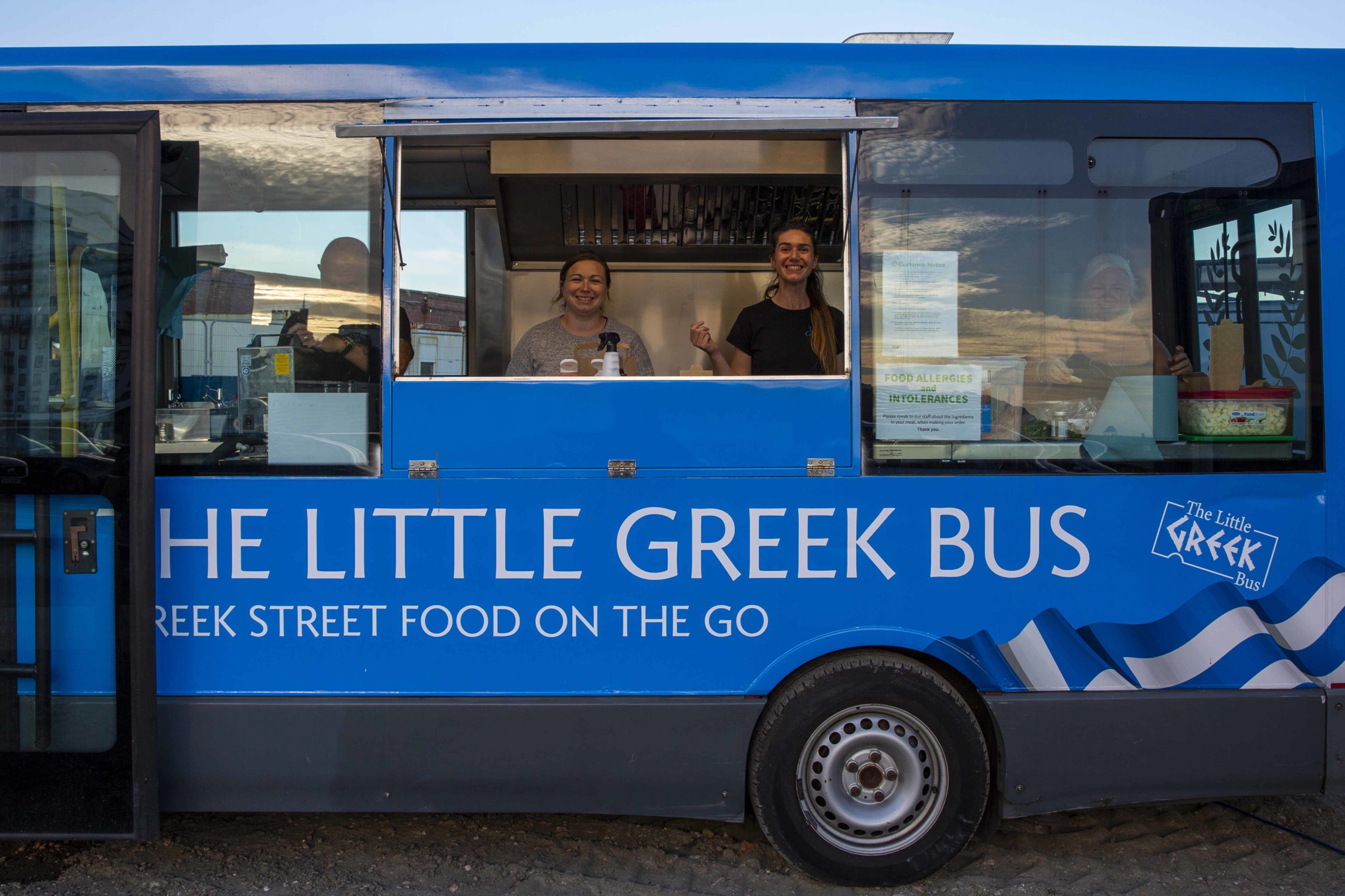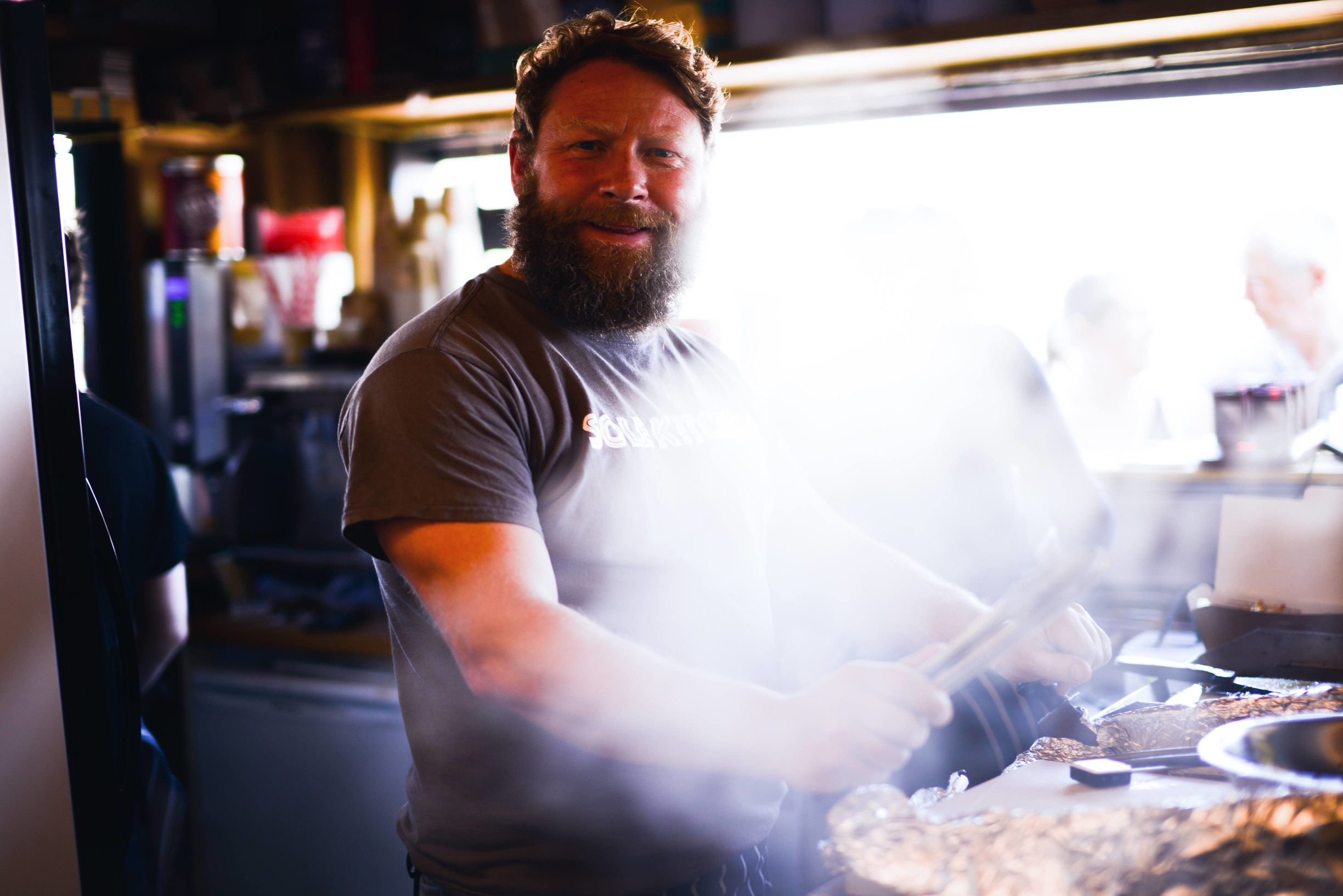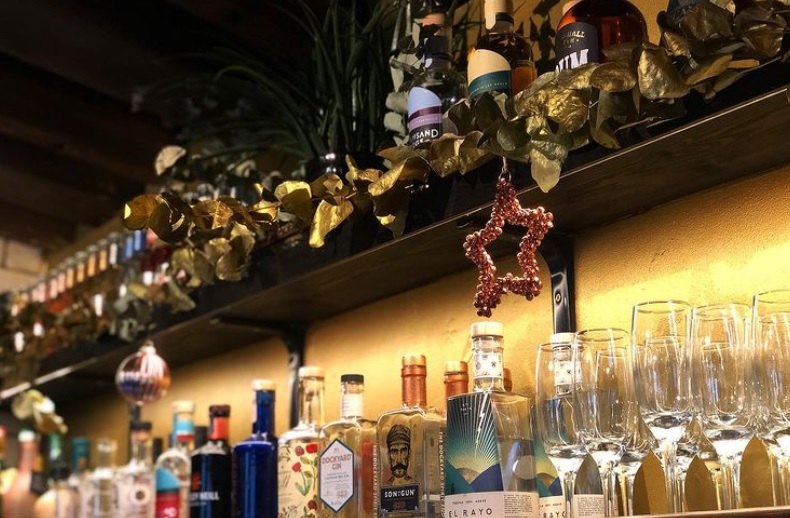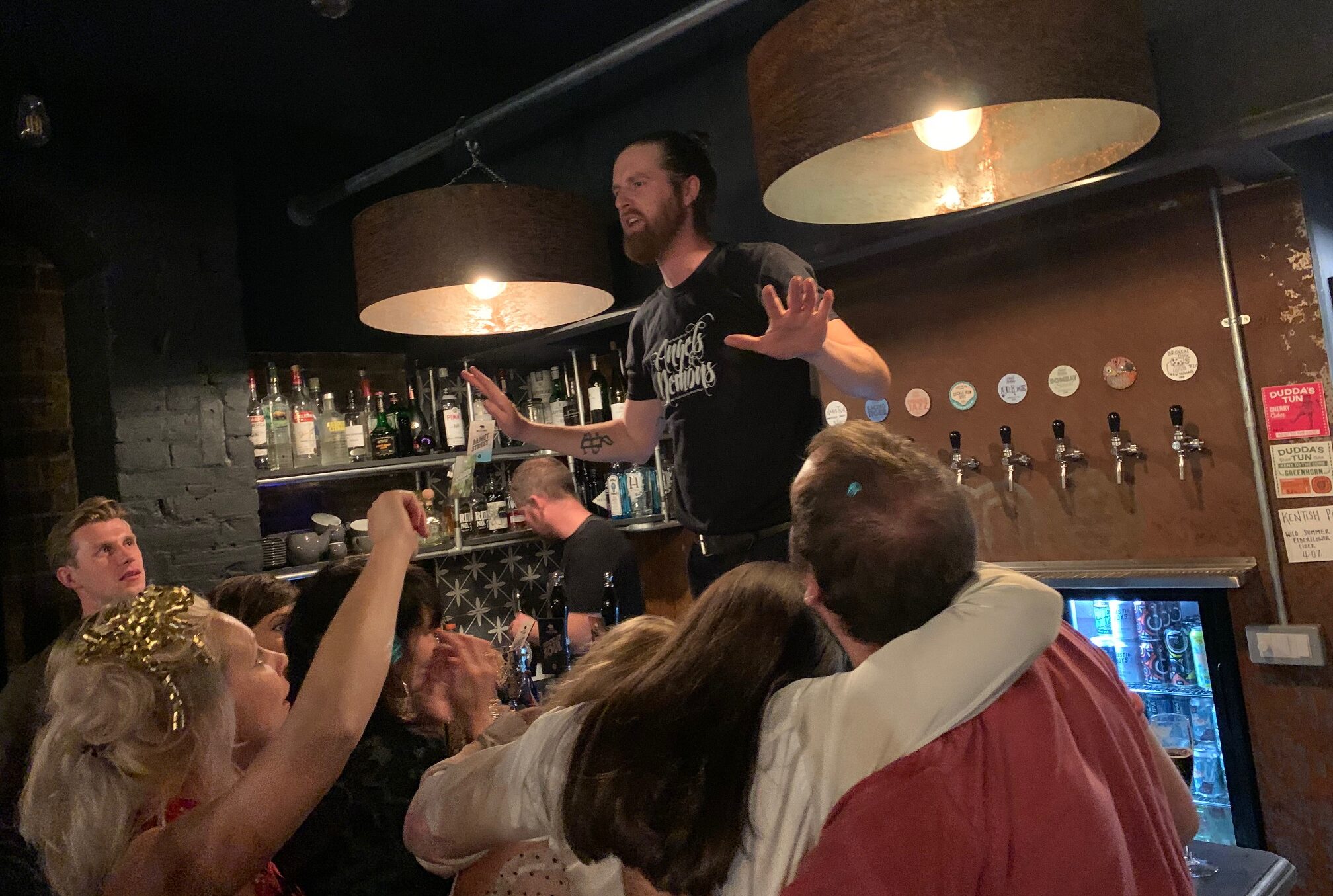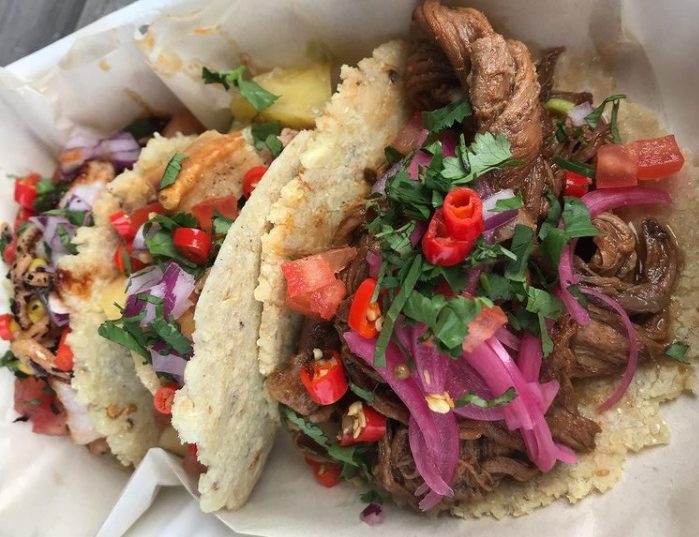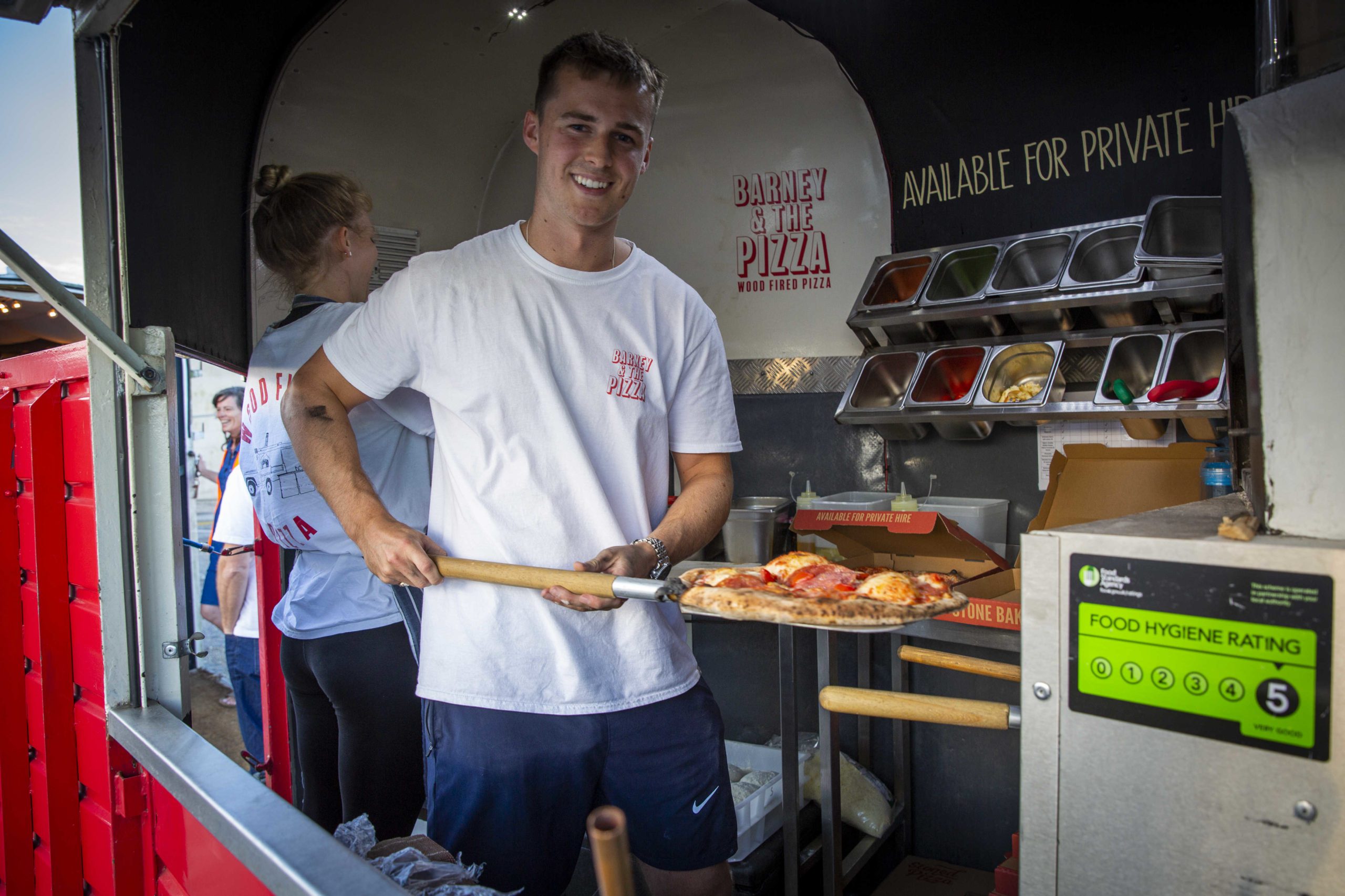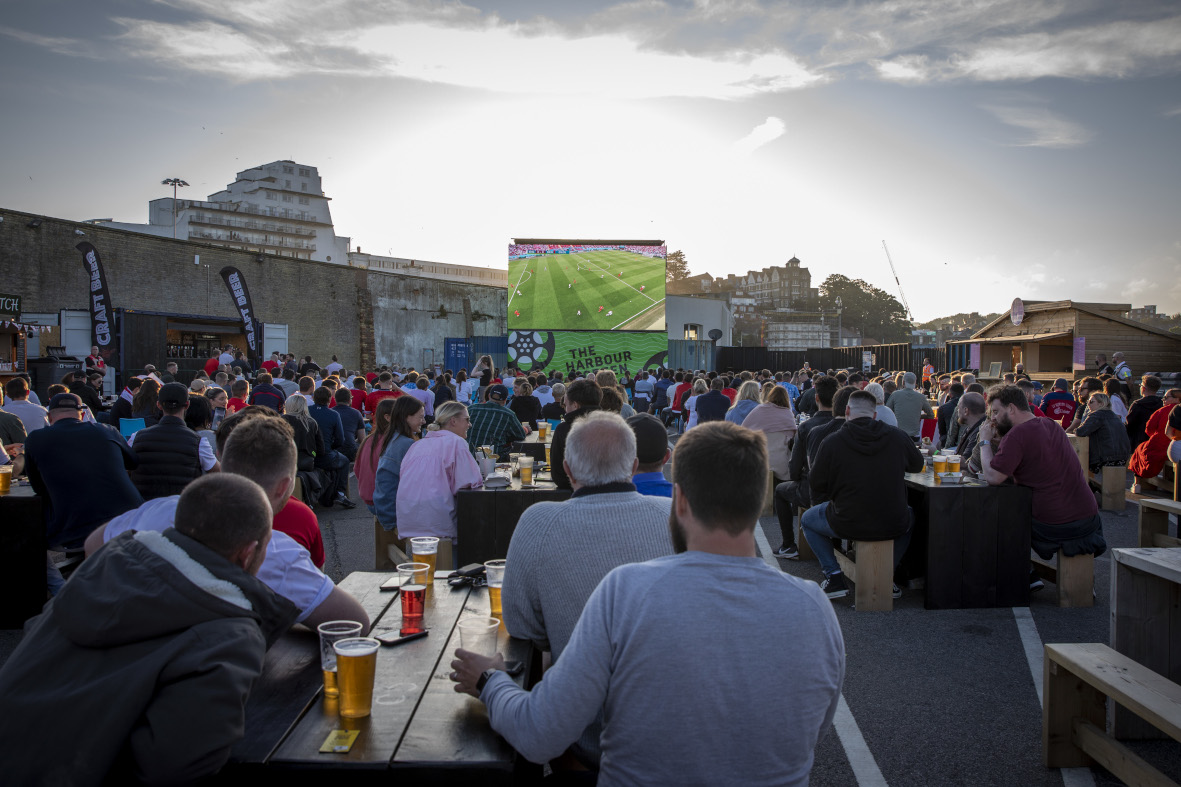 Discover what Folkestone Harbour has to offer
Folkestone's Harbour area is known for its food vendors and great entertainment.  The Arm itself is has distinct areas where you will find a diverse range of experiences.  The area known as Platform 3 is where you will find The Greek Bus serving authentic Greek street food from the converted blue double decker.  SheSellsSeaShells launched in late 2021 serving plated lobster and Chapel Down wine; you can sit on the Arm with a knife and fork, a bronze plate and a delicious meal.
There is covered seating here to protect you from the sun or shelter from the breeze.  Walking up the Arm you will find Sole Kitchen, Burrito Buoy and That Burger.  These three traders have been on the Harbour in various locations for a number of years and are the best at what they do.
Angels and Demons is a local brewery and has created a 'cut out' pub in this area too.  The Dog and Otter is an open air venue but with wallpaper and wooden decor.
platform 4
Continuing along the Arm you reach Platform 4 which is the covered platform.  This area has been renovated and opened in 2022.  The internal dividing walls have been removed and replaced by granite divides; a much larger kitchen area; a restaurant and a bar.  To enter this area you'll walk up the embarkation stairs or via the ramp access, and be welcomed into this glazed space where the views and experience will be magical.  The Dessert Folkes serves 'Instagramable' desserts, ice cream and chilled drinks. The Tasting Rooms run by the team behind The Lighthouse Champagne and Music Bar are also on Platform 4.
Paulo Kingston-Correia, Folkestone Harbour & Seafront Development Company's General Manager said of the traders "Emma has been running a Piaggio coffee machine on the Arm for a number of years but is going to be taking on The Dessert Folkes.  Our aim is to start people small and be an incubator where they can grow.  Some of our traders have grown around the town and help the rest of Folkestone flourish.  Others have developed here, which is what we really encourage.  That's why you will see some traders in multiple locations on the Harbour site, or entering bigger locations here.  And as we flourish, that helps Folkestone flourish too."
the goods yard
Many traders who have started off as a small offering now have a hut in The Goods Yard.  This is a space where you can sit, eat and drink, and watch films or sport live on the Harbour Screen.  The diversity of choice of food reaches from Barney And The Pizza to hand-ground corn tacos and much more besides.  It is a fantastic place to experience family entertainment such as live sports, the World Cup, Olympics or your favourite seasonal film.
Beachside
Rocksalt's award-winning Pilot Bar is on the beach-side of the Harbour Arm alongside its sister restaurant Little Rock.  You can sit in or outside to eat your freshly caught and cooked fish at Little Rock. Or you can join your dog at the Pilot Bar and get your meal from Little Rock delivered to you there. Walking along the Boardwalk will bring you into the Station for a little respite to skate on the ramps and tricks, or to walk along the top to the Lighthouse Champagne Bar for a tipple of your choice as you look out to sea.
Putters is a 12-hole, adventure golf course and café.   Paulo says "This is a unique course designed for Beachside.  The palm trees and existing seaside furniture such as anchors etc are a part of this.  What really sells it is the stunning view, and you'll be able to play in this fantastic location.  It's an opportunity to continue the place-making we've been doing over the years.  Not only is Beachside a great place to enjoy a drink and a meal, but there's space to play and relax too."
On the station side of Putters you'll find the party spot Brewing Brothers.  This is a venue that will be open 7 days a week and guaranteed to fill you with good beer, pizza and slow-roasted lamb.  It's the largest restaurant on the Harbour site.
harbourside
The Harbour Coffee Company has grown to have two floors with a stunning roof deck, and now roasts its own blends of coffee on the downstairs level.  The team have opened Sailbox next door which serves great family food every day of the week.  There are two other larger restaurants on Harbourside taking advantage of the spectacular views across to the White Cliffs and beyond: Portenio – traditional Argentine grill and Le Coq – serving rotisserie chicken, fries and chocolate mousse.   The area will grow with other food vendors opening in the summer of 2023.
Marketplace – retail space
In previous years the Harbour has run a Sunday market.  With the success of the trader huts next to The Goods Yard for the Festive Marketplace of 2021, these have now become established as the Harbour retail space.  For artisan makers and designers, these huts will be open through the summer from April to September at weekends and holidays, and for a special Christmas market. Paulo Kingston-Correia sets out his vision for this area:
"In the same way we have supported our food traders, we are growing to support our artisan makers and retailers.  This area will become a unique space where local businesses can take that next step in developing their business. Creative industries are a crucial part of Folkestone's economy.  We are in a position to encourage more new entrepreneurs by creating this retail space here at the Harbour.  Not only will you be able to exercise, eat, rest and play, but also shop too."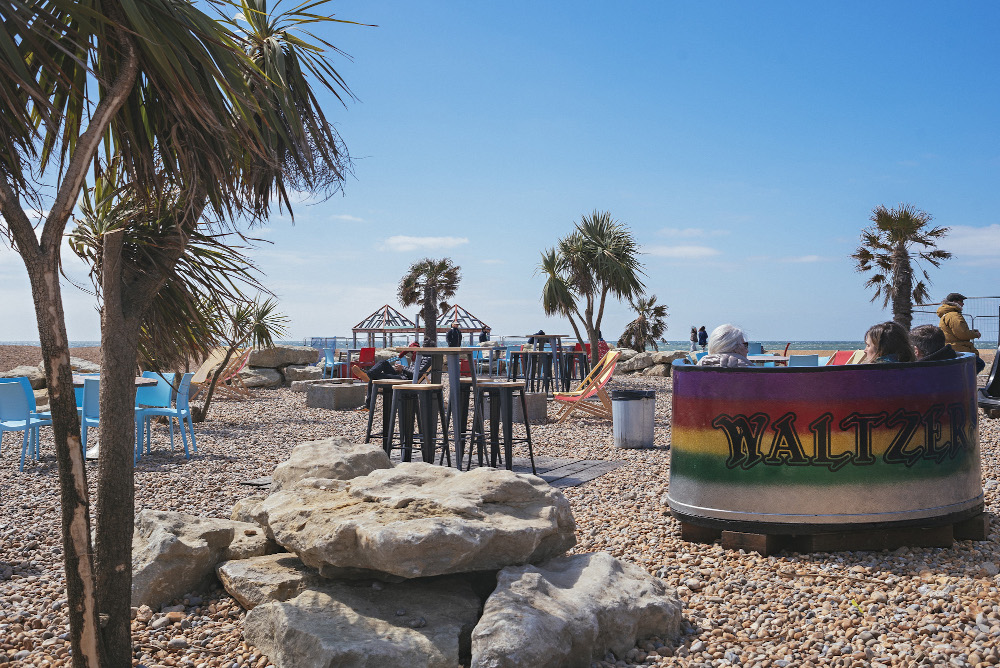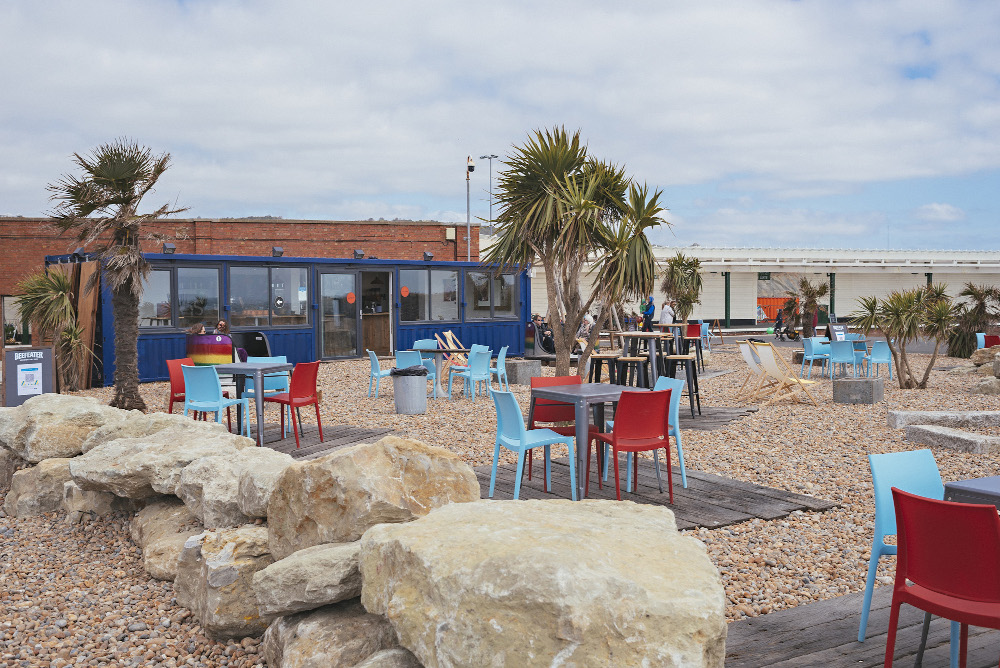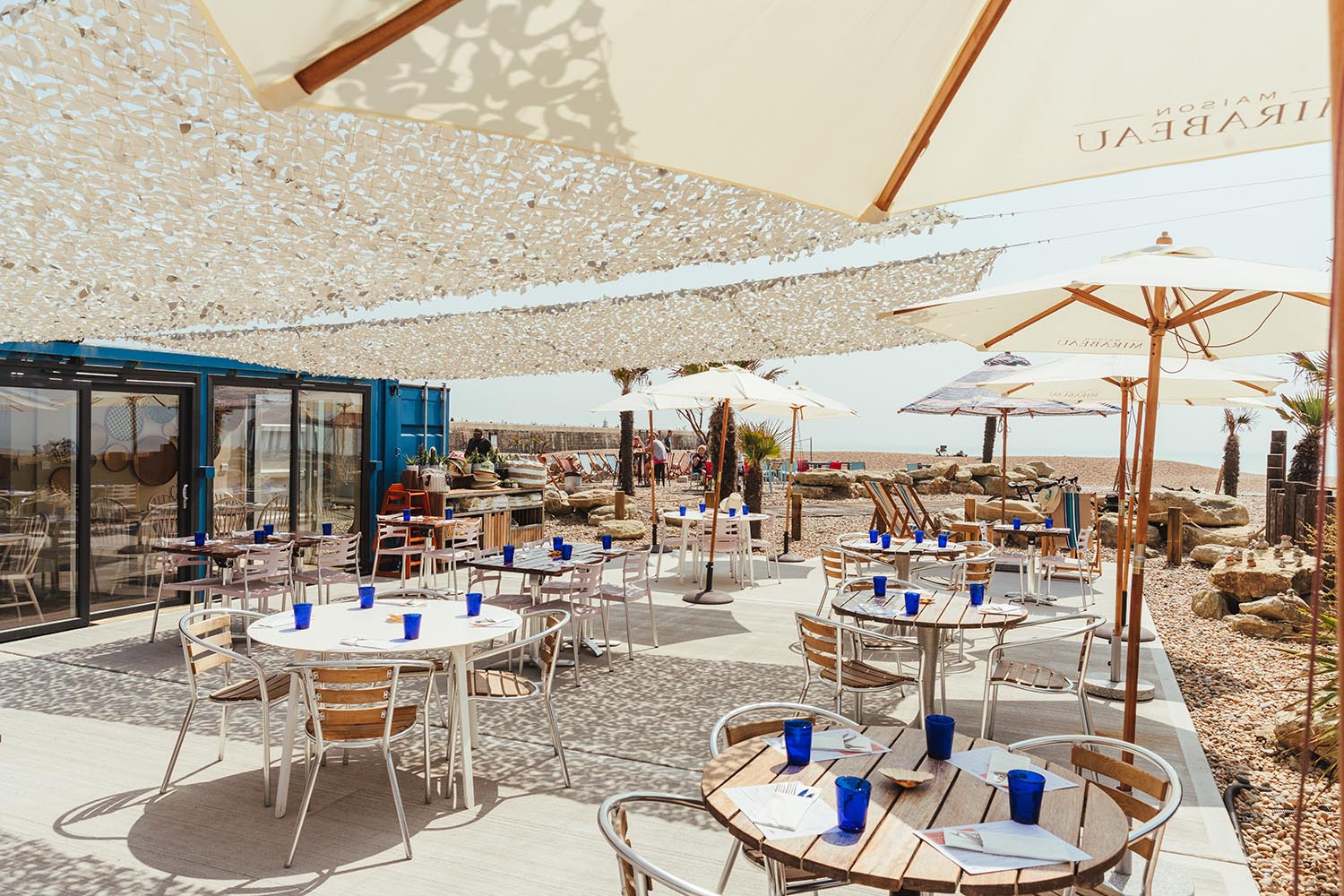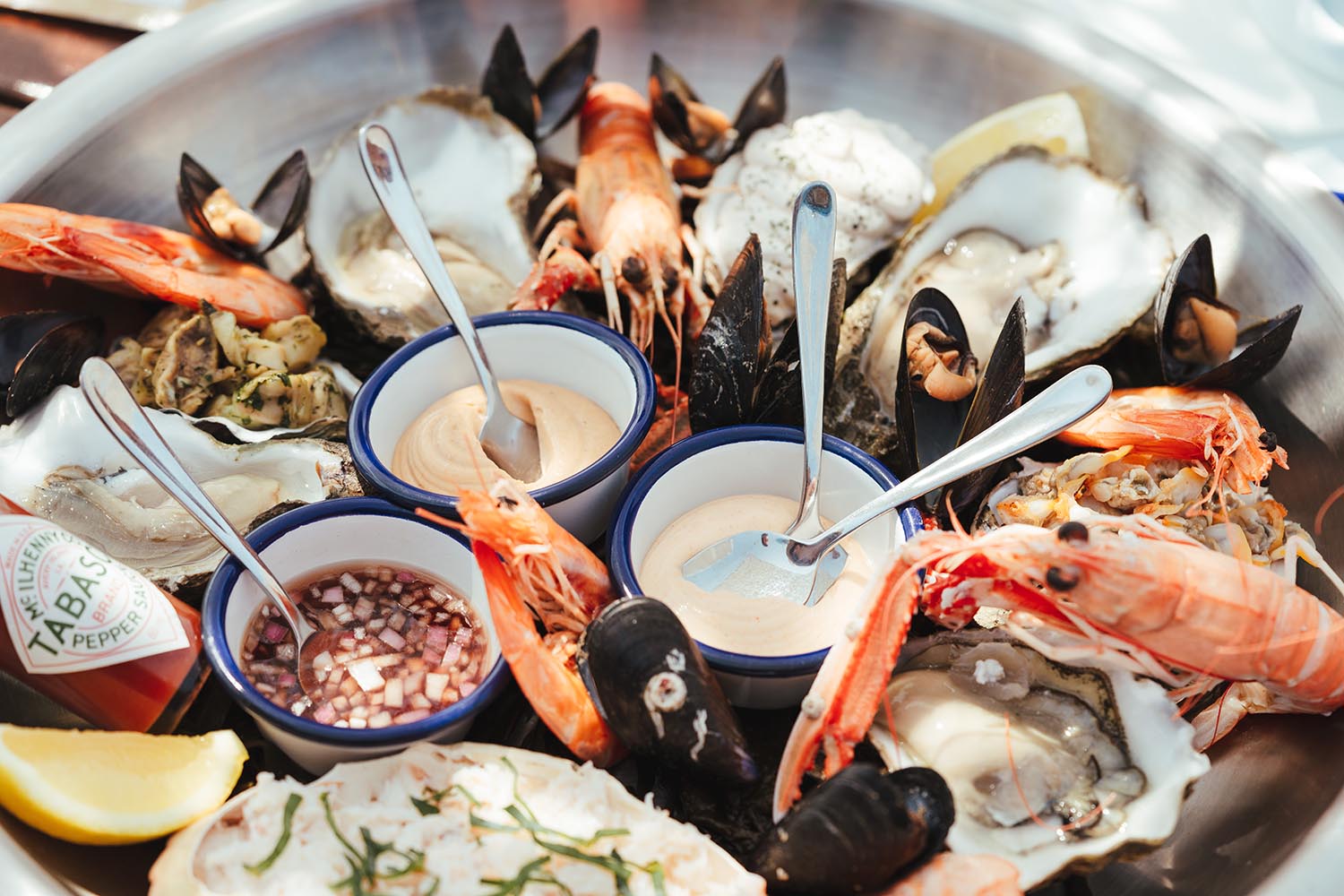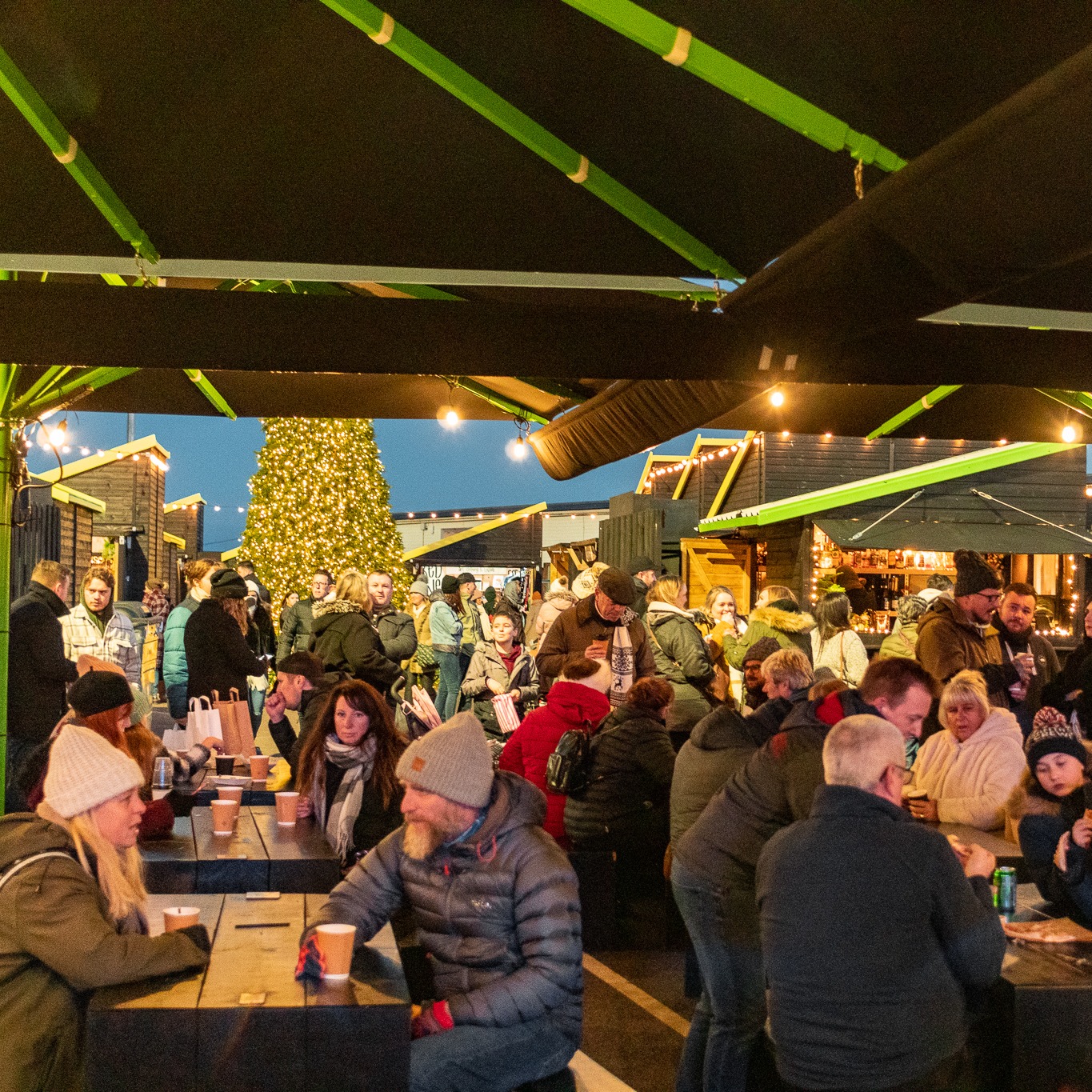 Working harbour
The Harbour remains a working area with fishing and pleasure boats departing daily.  Its renovations have ensured that each fixture and fitting is both in keeping with the heritage, but also practical for day to day uses.
Please be aware, when walking with family and pets, that the edge of the quay must be available for the use of vessels docking alongside the Arm.  There are double chains, supported by stanchions, in place as per other working ports and current Health and Safety regulations.
The Harbour takes its duty of care seriously to all visitors.  It asks that all visitors also show that same duty of care to ensure that all people, or pets, that they are responsible for, are suitably supervised when visiting the Harbour.
one of kent's most popular visitor attractions
The renovated Harbour in Folkestone is one of the town's main attractions. In 2014 there were 4 employed people, now the team has grown to over 65 and continues to provide opportunities for people with many different talents.  All year round there are stunning views of the town, White Cliffs and looking out across to France.  It's a place to promenade, meet friends and get a perspective on Folkestone, and life in general.
Photo Credits: airViDi, Andy Aitchison and William Keeler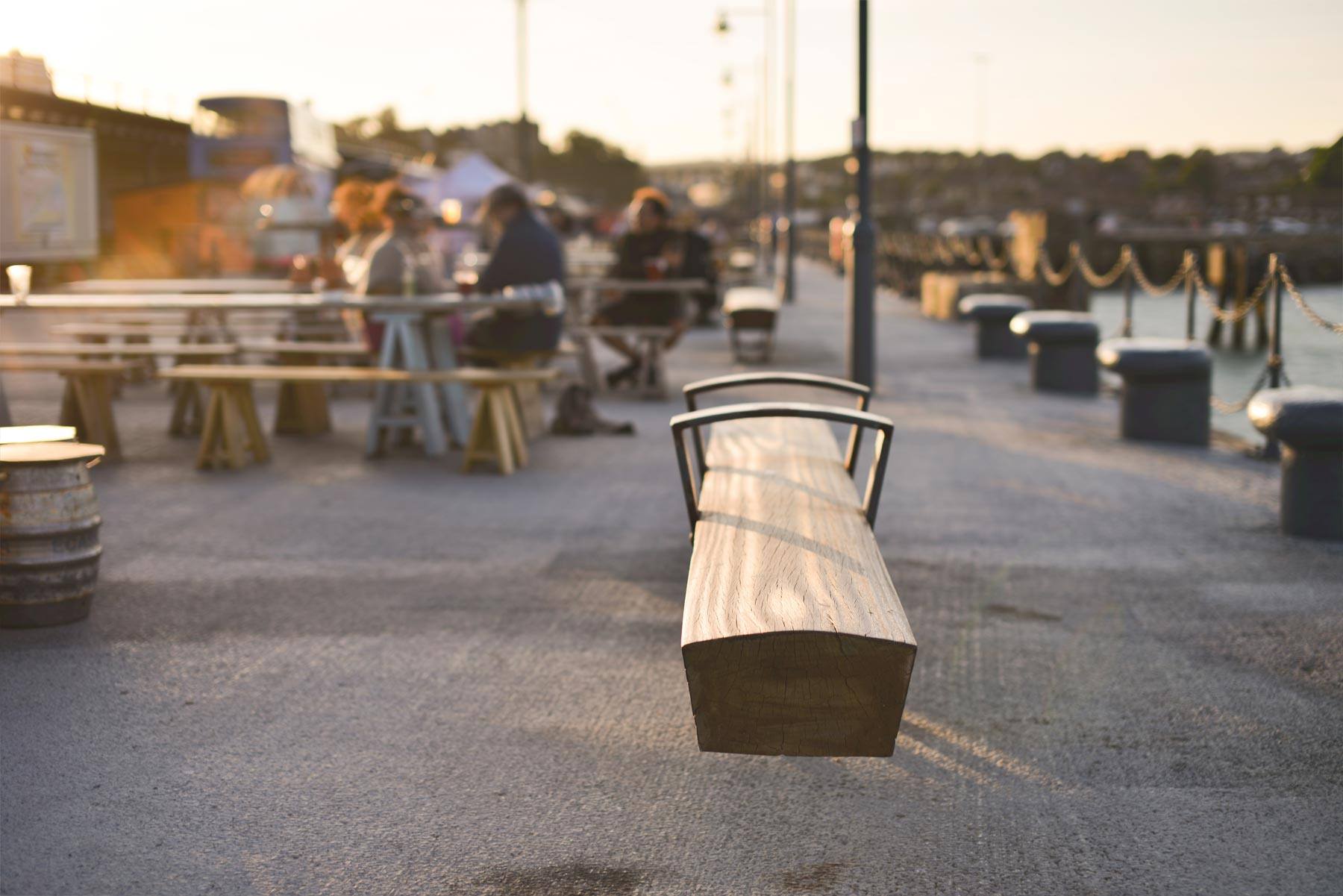 discover more about folkestone below