Love Is Love – Folkestone Pride
June is officially Pride month across the UK but the folk behind Folkestone Pride work hard to make Pride events happen all year round.  The team keep the love alive with monthly LGBTea+ sandwiches meets at The Folkestone Bookshop, roller discos, DJ nights and walks, swims and Active Pride sessions at F51. Some events are fundraisers for the main Pride Parade, this year held on 29th July 2023, but every meet is designed to give a safe and accessible opportunity to celebrate our LGBTQ+ community. Rosie Percy is on the organising team and spoke to Folkelife about their plans.
"My first Pride in Folkestone was quite disastrous actually. My now-ex's parents were down and I'd put a rainbow ribbon in my hair as part of my outfit.  I can distinctly remember his mother saying 'Why are you doing that?  Aren't you scared they'll think you're one of them?!'  And I thought 'you are part of the problem.'  Homophobia is there, but every time you witness it, it always shocks.  That's why we think it's really important not to confine Pride to just one month, or just one event.  We want to celebrate love in all its shapes and sizes and people in any way we can."
pride all year
"Throughout the year there are loads of things happening in Folkestone.  We have a regular Roller Disco at Hawkinge Community Centre which is great fun.  Any money raised goes back to the Folkestone Pride charity which we've set up.  We have a monthly LGBTea + sandwiches at The Folkestone Bookshop and Active Pride sessions at F51, Folkestone Sea Sports and so on.  We did an event with Ruby Sinclair who's a Drag Queen and was on Britain's Got Talent.  They've just moved to Folkestone and it was great to get to know them.  It's important that Pride events happen all year round, and not just on one day."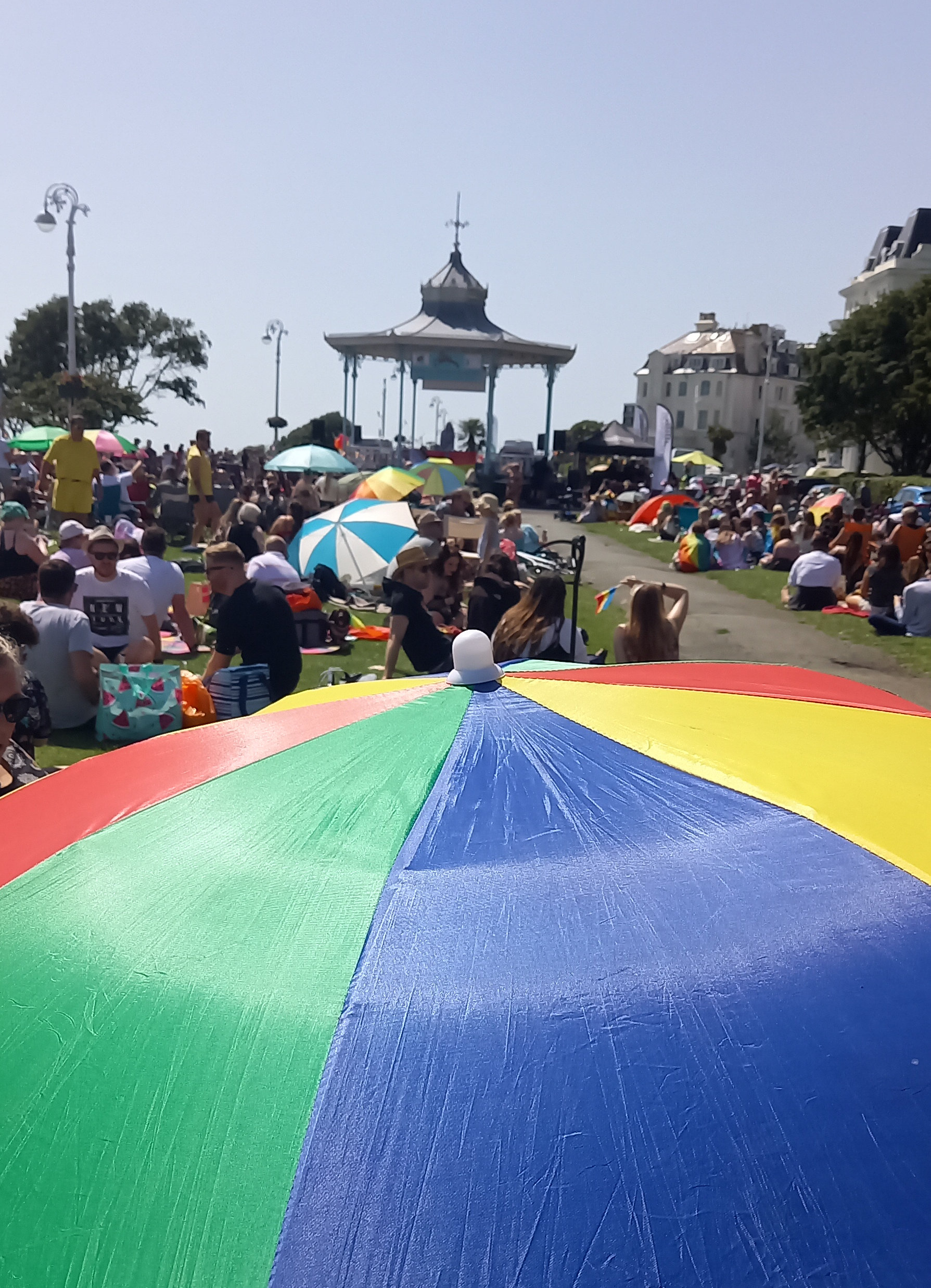 ---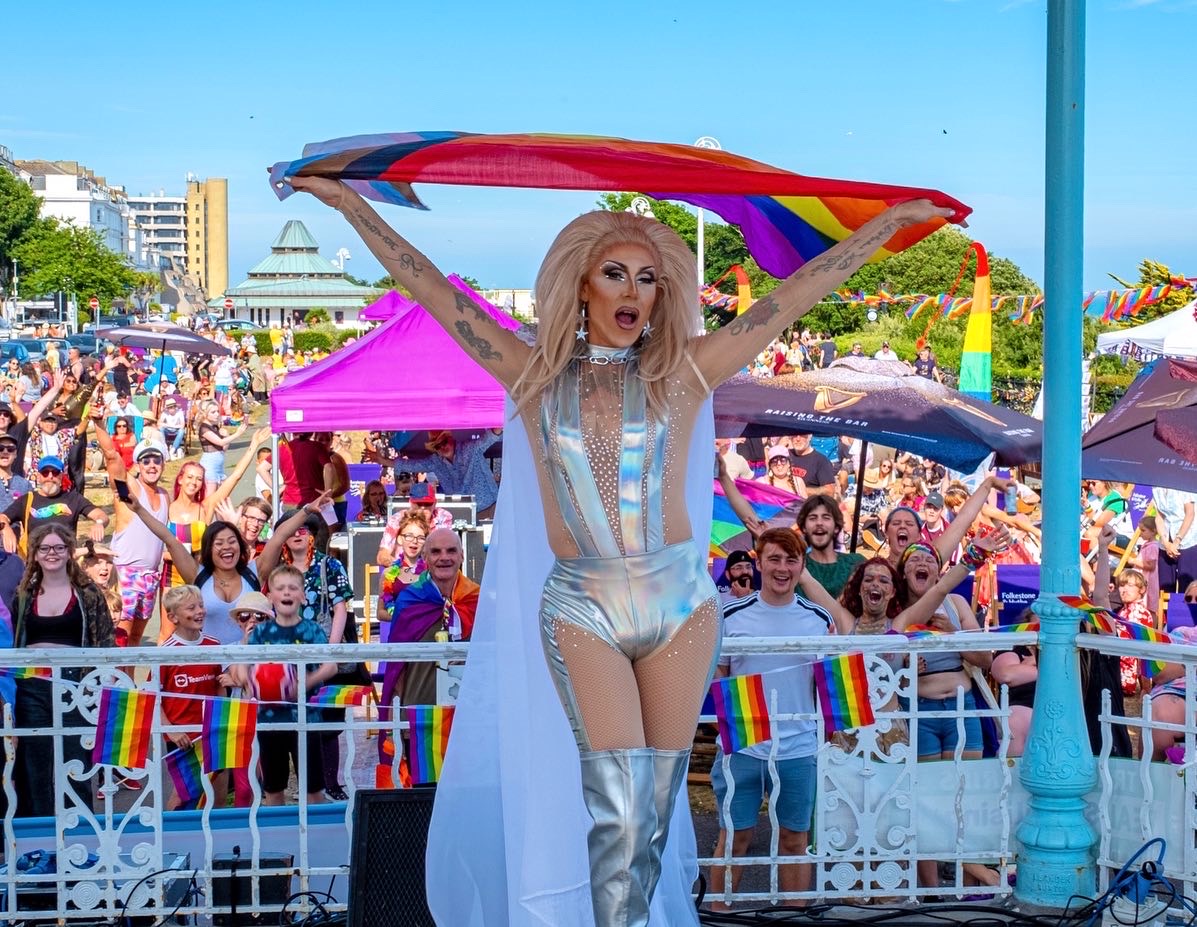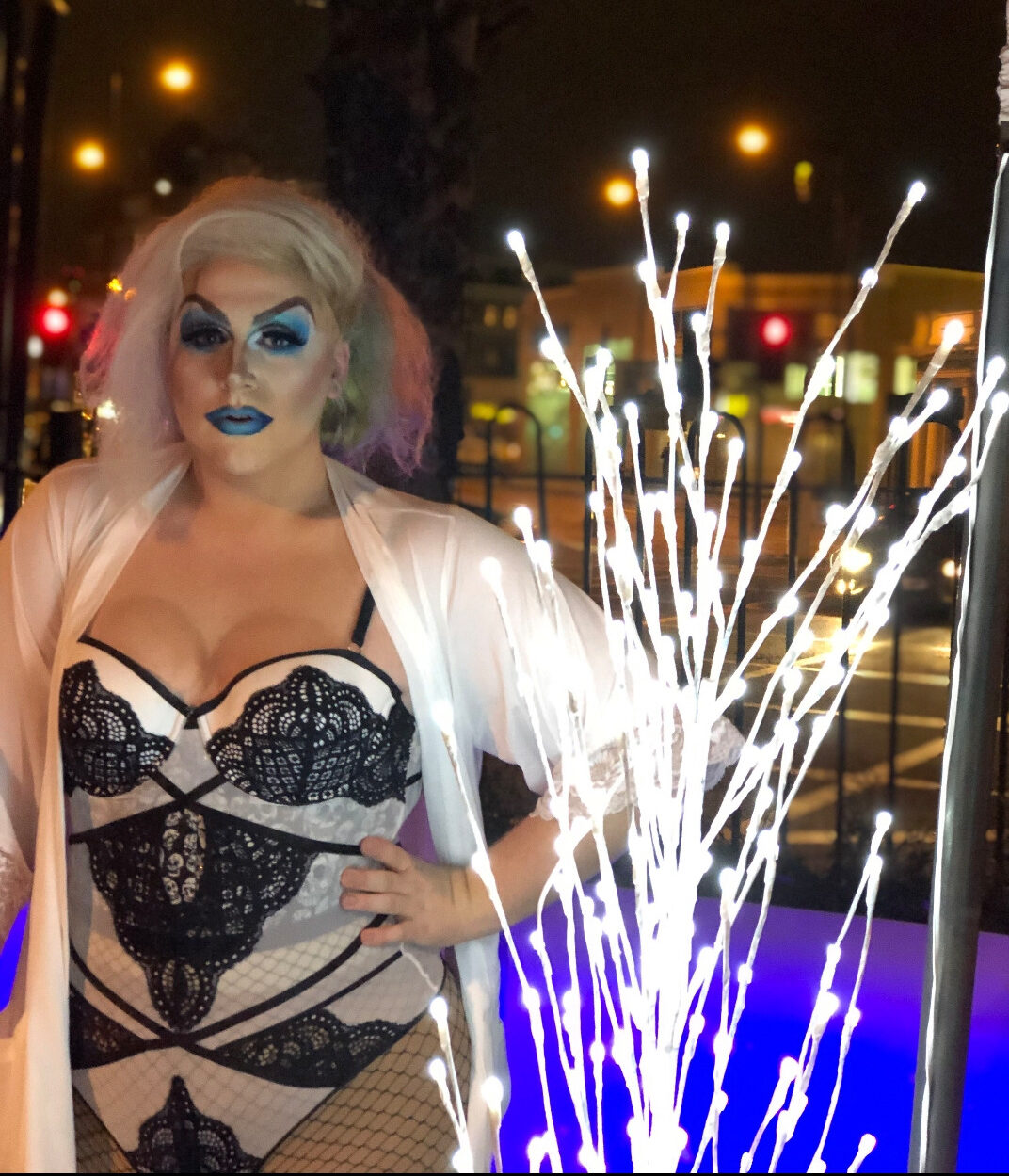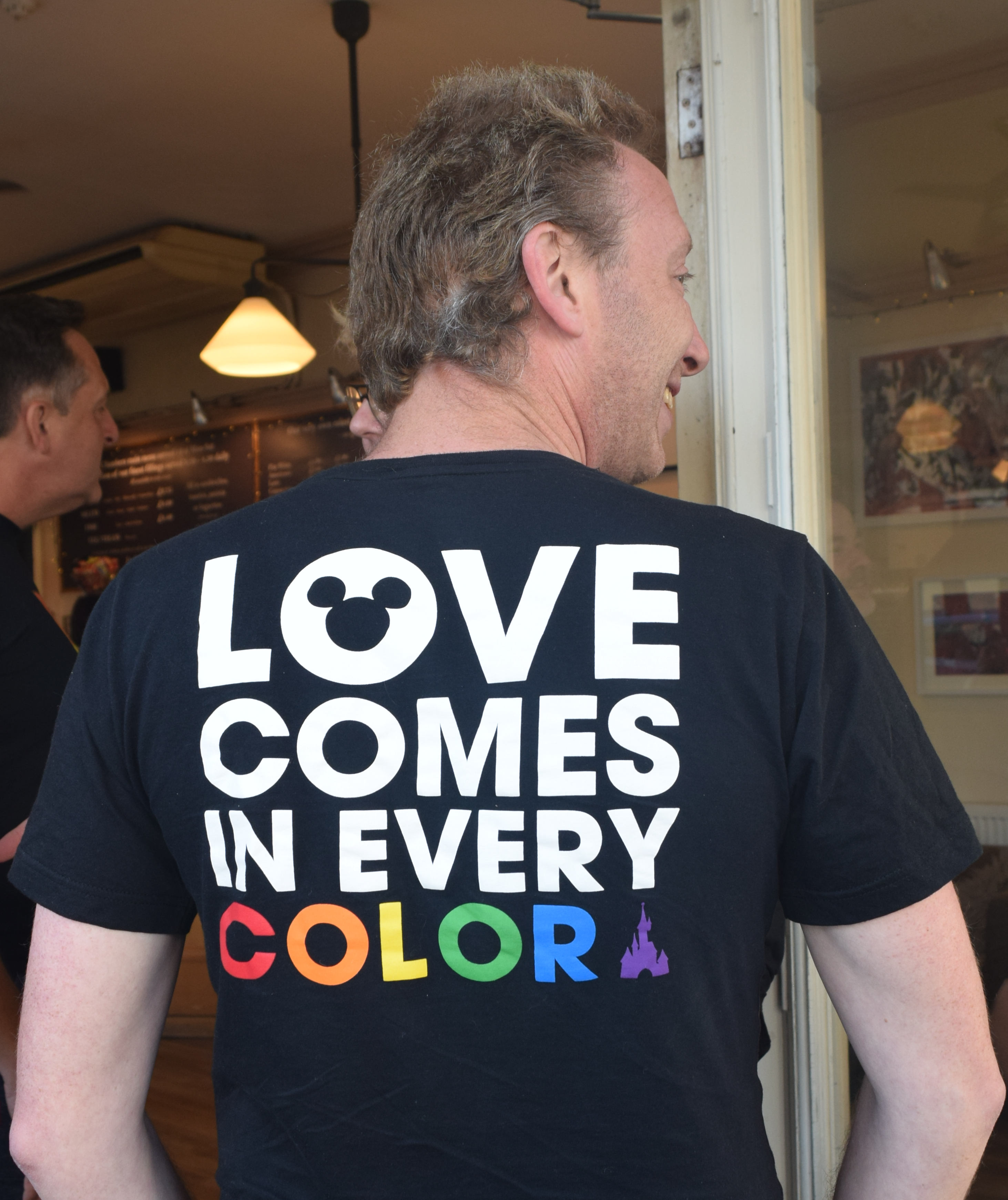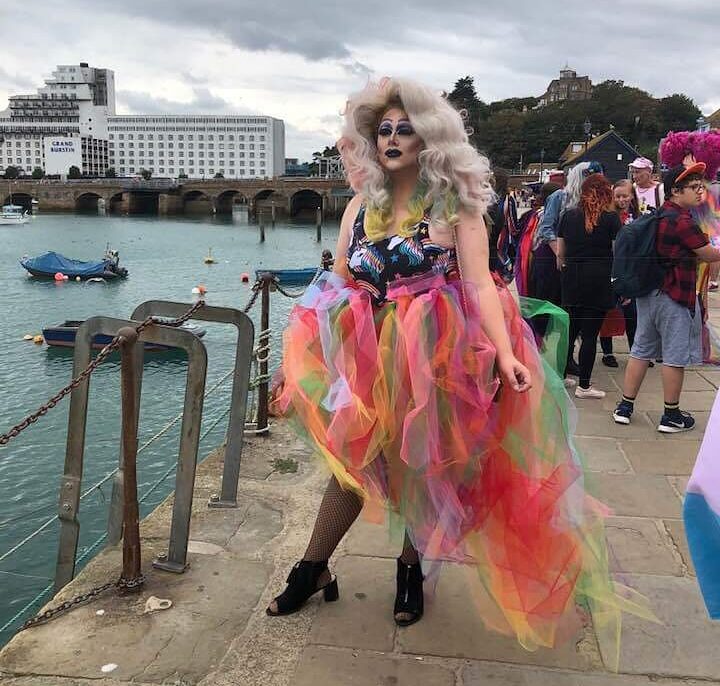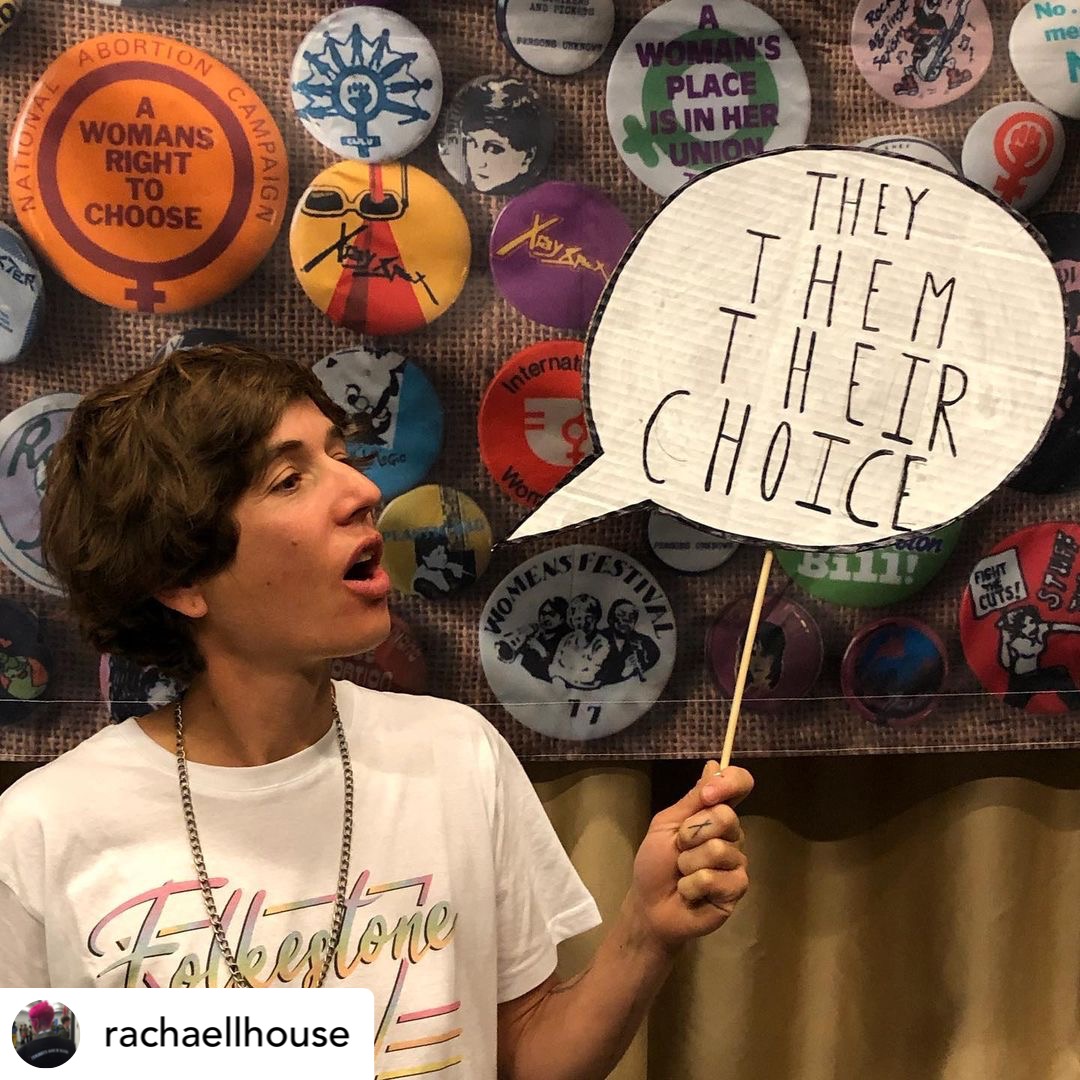 pride parade
"Having said that, our main Pride Parade is a really important date in the diary.  In 2023 it will be on July 29th and we've got the Bandstand during the day, and the Leas Cliff Hall for the After Party.  This is the first parade since the Pandemic so we're getting the route finalised but aim to enter the Leas from the Memorial Arch and will gather by the Bandstand. It's important that the parade route is accessible to all, so no cobblestones, no major inclines, that sort of thing.  We're inviting community groups, schools, anyone who wants to get involved. 
"There'll be a banner-making workshop at our LGBTea + sandwiches on the last Sunday of June and children, families, everyone's welcome to that.  The main event on the day is hosted by our wonderful Dita Garbo with some extra surprises!
"I know that Dita has organised a Drag King and Queen meeting station as there will be her as well as Miss Devour, Dolly Poppers, Ruby Sinclair, Adam and Apple and possibly more."
After party
"The After Party is at the Leas Cliff Hall which is great on so many levels.  It's close to where the day events are happening, but also it's huge, which is a sign of just how many people support Folkestone Pride.  There's going to be cabaret, poetry, bands, DJs,  and lots of space for dancing.  We also wanted to support queer local businesses and so have stalls of local makers of food and craft.  I can remember last year I brought my own biodegradeable glitter sticks and ended up being an impromptu face painter, so we've booked Illuminate to do that this year!"
accessible spaces
"There are so many people who come along to the Parade that we want to make sure everyone feels safe and happy.  We've organised quiet areas so that if the noise gets too much and you just want to take yourself off to a quieter space, then that's available.  Sometimes it can be overwhelming and it's important that everyone feels comfortable."
beyond the parade
"Our band of volunteers is quite busy with the Parade organising at the moment but there's space for more volunteers on the committee.  If anyone wants to get involved then please contact us at Folkestone Pride.  We've got other things planned such as sea swims, rambles and hikes, history walks, and our regular meets at The Folkestone Bookshop.  We'd love to see you!"
discover more about folkestone below