It's Your Lucky Day! – Lucky Chip
Folkestone has its own branch of Lucky Chip! The burger chain started out as a pop-up chippy in London.  After a fortunate moment where owner Ben put a burger on the menu one day, and a reviewer from the Sunday Times happened to walk by and taste it, the Chip became Lucky and the burger restaurant was born.  Now there are three restaurants, two in London and one in Folkestone.  Folkelife met Ollie Chester, the manager, to find out what brought the team to Folkestone.
"I moved down to Folkestone in 2017 to work at Rocksalt.  I'd visited the town for the 2014 Folkestone Triennial and it had grown so much in that time.  After spending about a year here I felt this was a place I could create my own business.  Working for Ben and Lucky Chip is a step towards doing that.  I've know Ben for a while and we've worked together in London.  He's followed me down to live in Folkestone too, and we've had our eye on this venue for a while.  We know that with the right product in this place, the right food and drink offering, this will be a great venue."
We don't mess with the patty
"The thing about Lucky Chip is we know exactly where our ingredients are from, and we don't mess with our patties.  Ben started all this in 2015, originally selling just chips, dirty chips, from a church car park in Kensal Rise.  He decided to do a burger, off the menu, one day.  As luck would have it, a reviewer from the Sunday Times was walking by, bought one, wrote about it and the Chip became Lucky Chip and the restaurant was born.  It was nomadic for a while, migrating around London and now has two venues in town.  
"What's important to us as a business, and what we want to do down here is to be part of the neighbourhood.  Based at the crossroads of Church, Guildhall and Rendezvous Streets we're at the heart of the community.  What we know as the 'pub' has died a death, gastropubs helped a lot with that.  If Lucky Chip can replace the pub in some way, and become that venue you go to that's a bit lively on a Friday night, but also has your drink ready before you sit down on a rainy Thursday evening then that's what we want to be." 
off licence for quality wine and beer
"We also have a great space downstairs which we want to become a local off license.  One of Ben's and my passions is really good wine, that's where we meet really!  And we want to offer that sort of quality here, that you can buy and take home to enjoy.  Zeren Wilson, the food blogger Bitten Written, has been involved with us for a while and in his day job as a wine consultant, has introduced us to some fantastic contacts.  We've got 80 wines on our wine list, and just had our new bar manager Joe start who's an absolute beer nerd so those will be available too."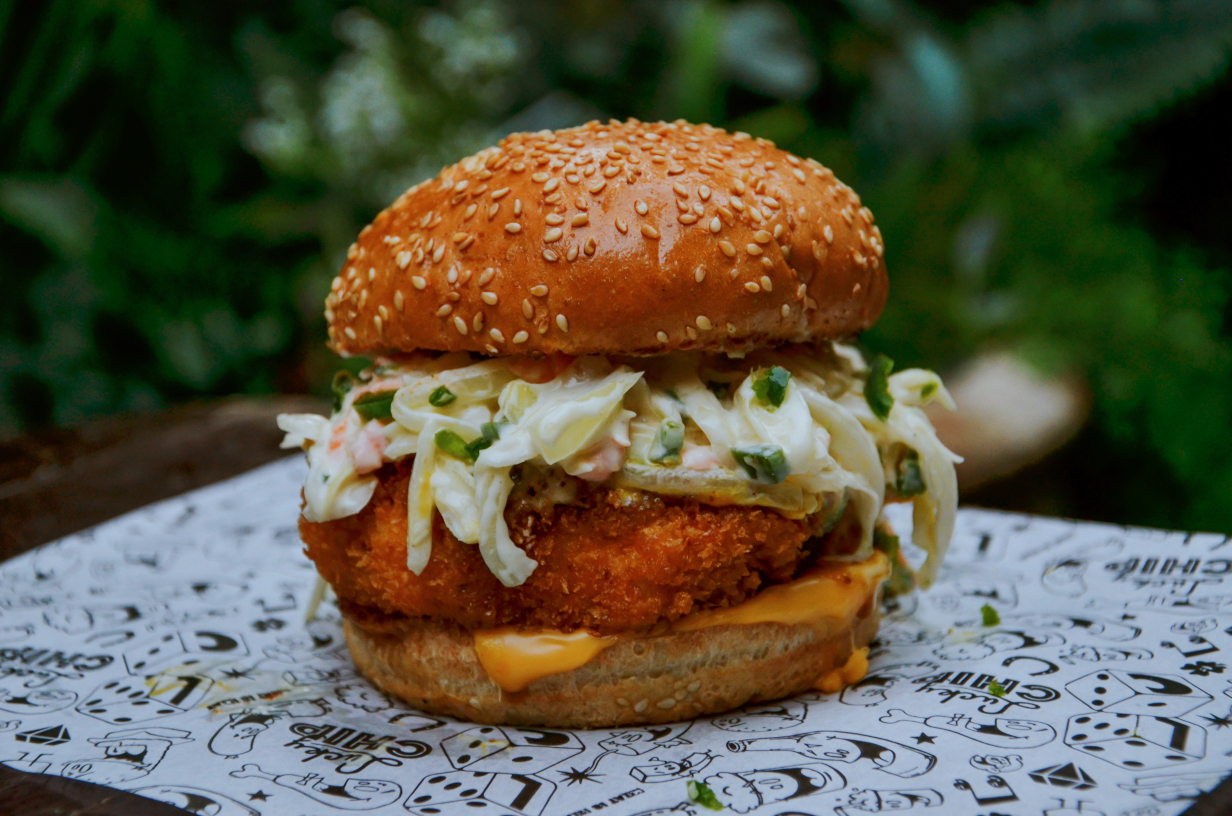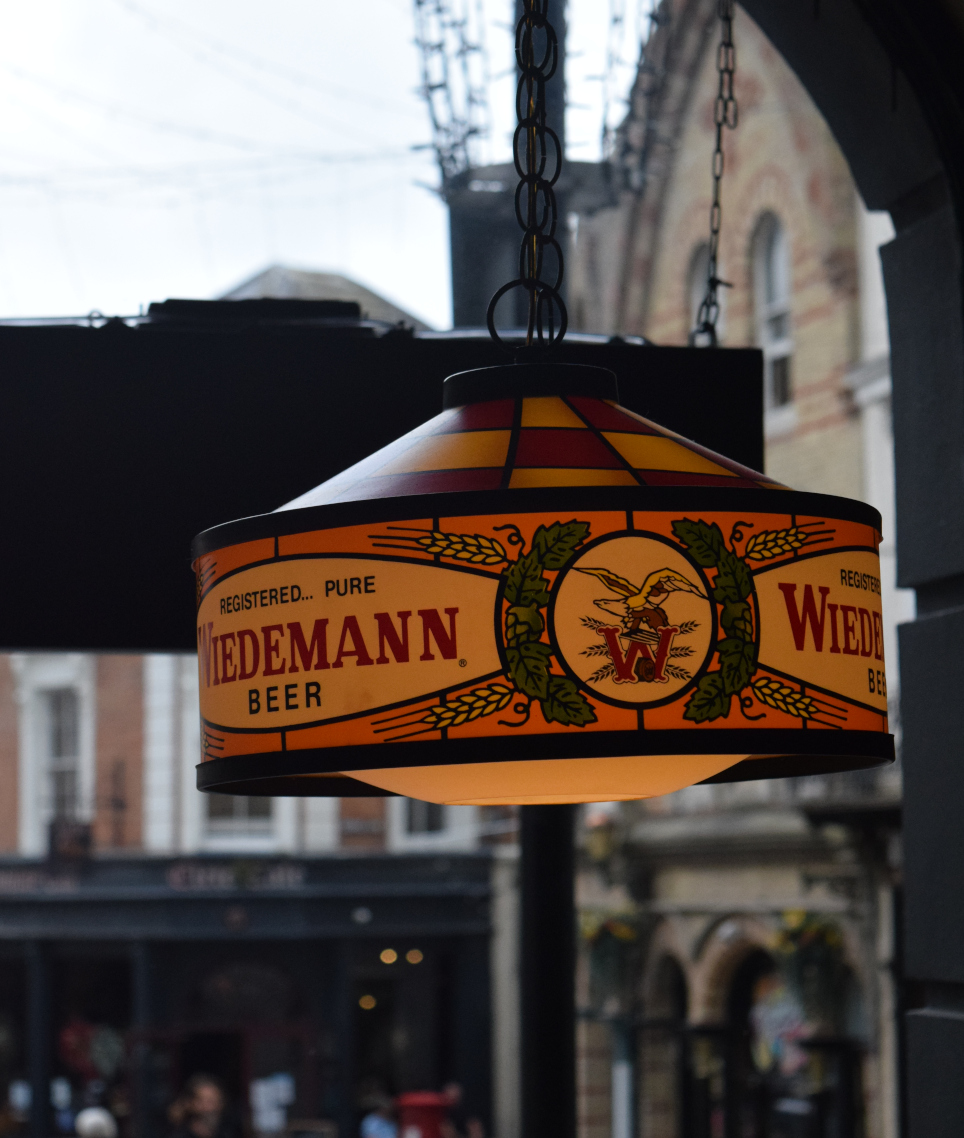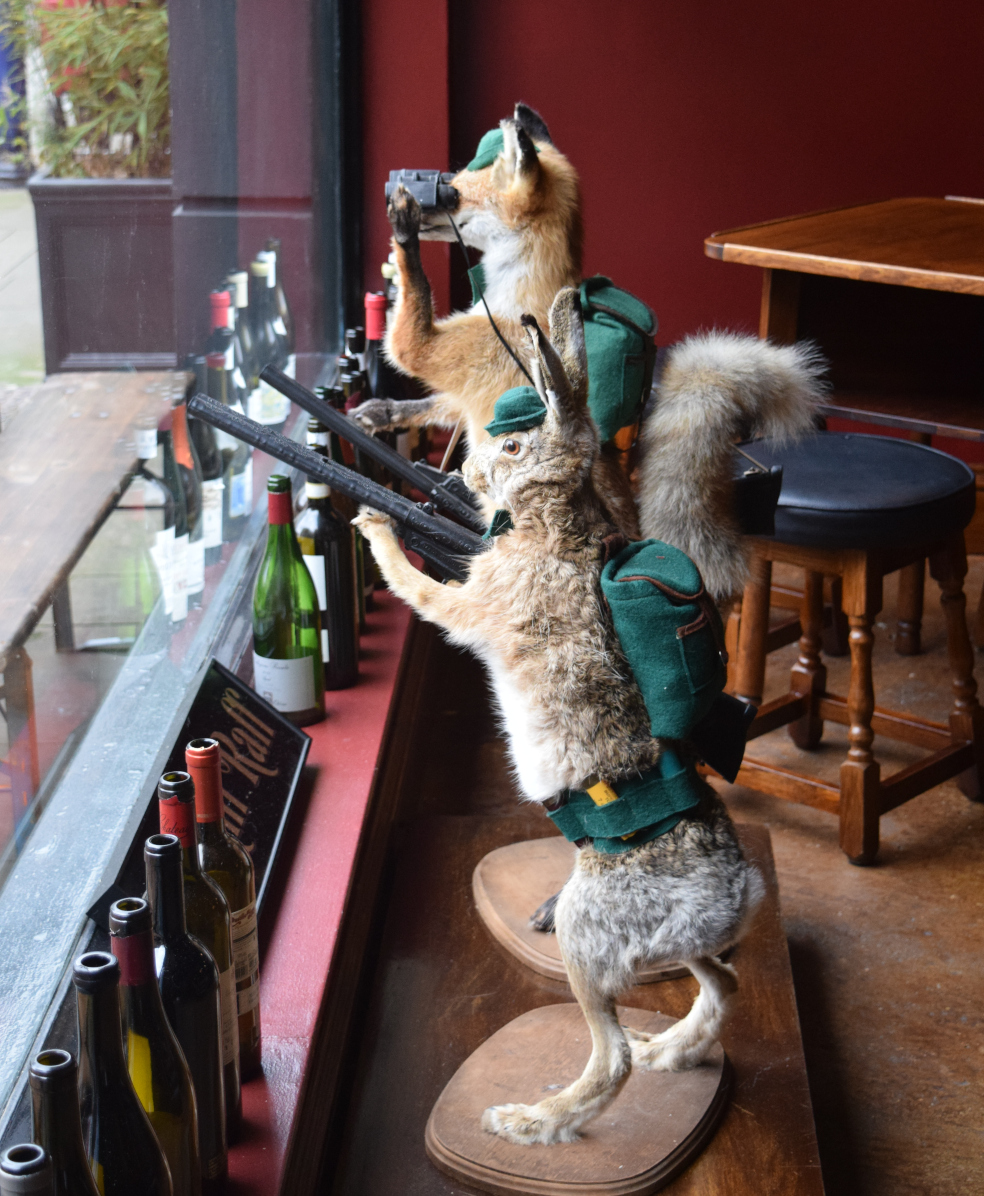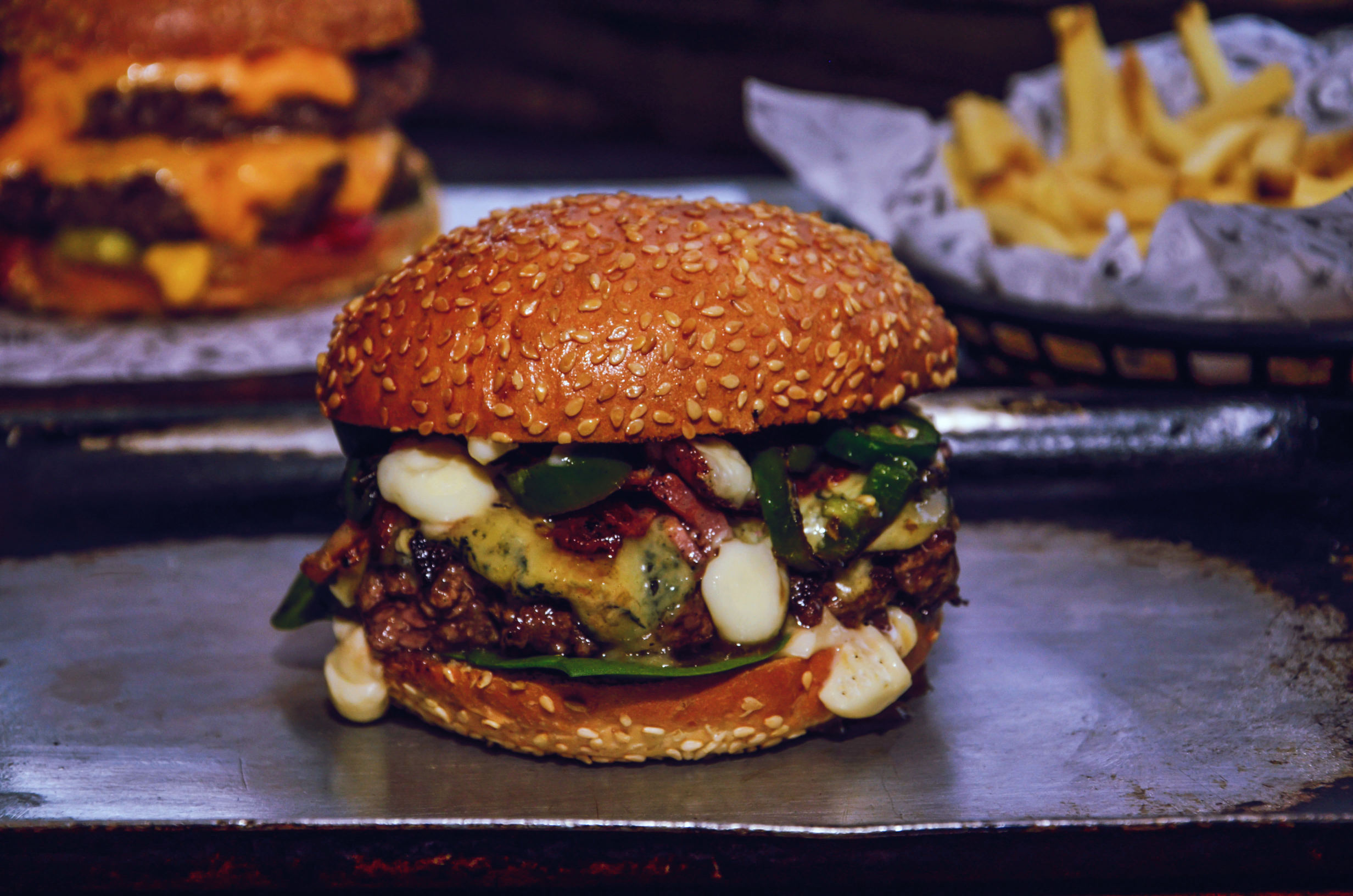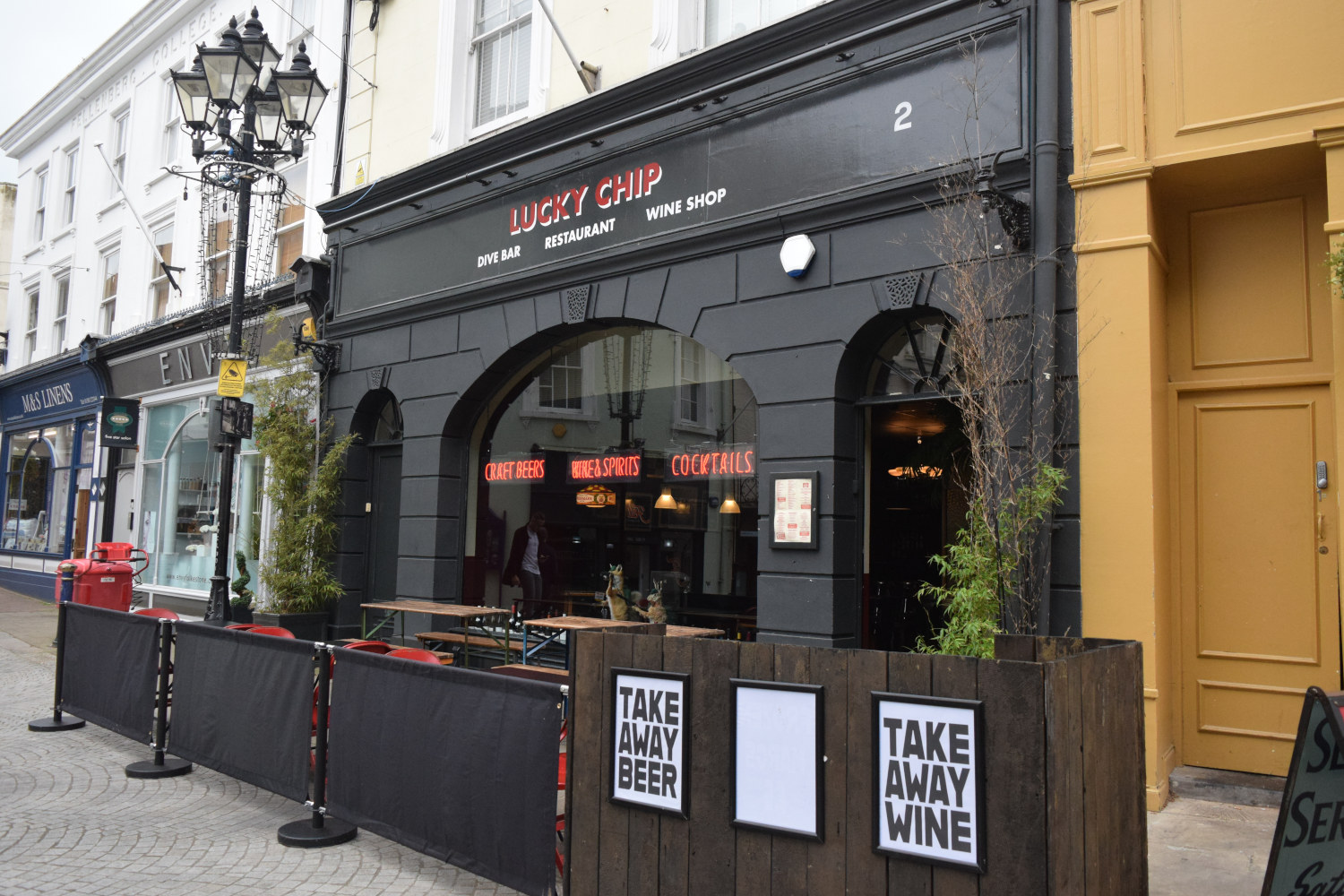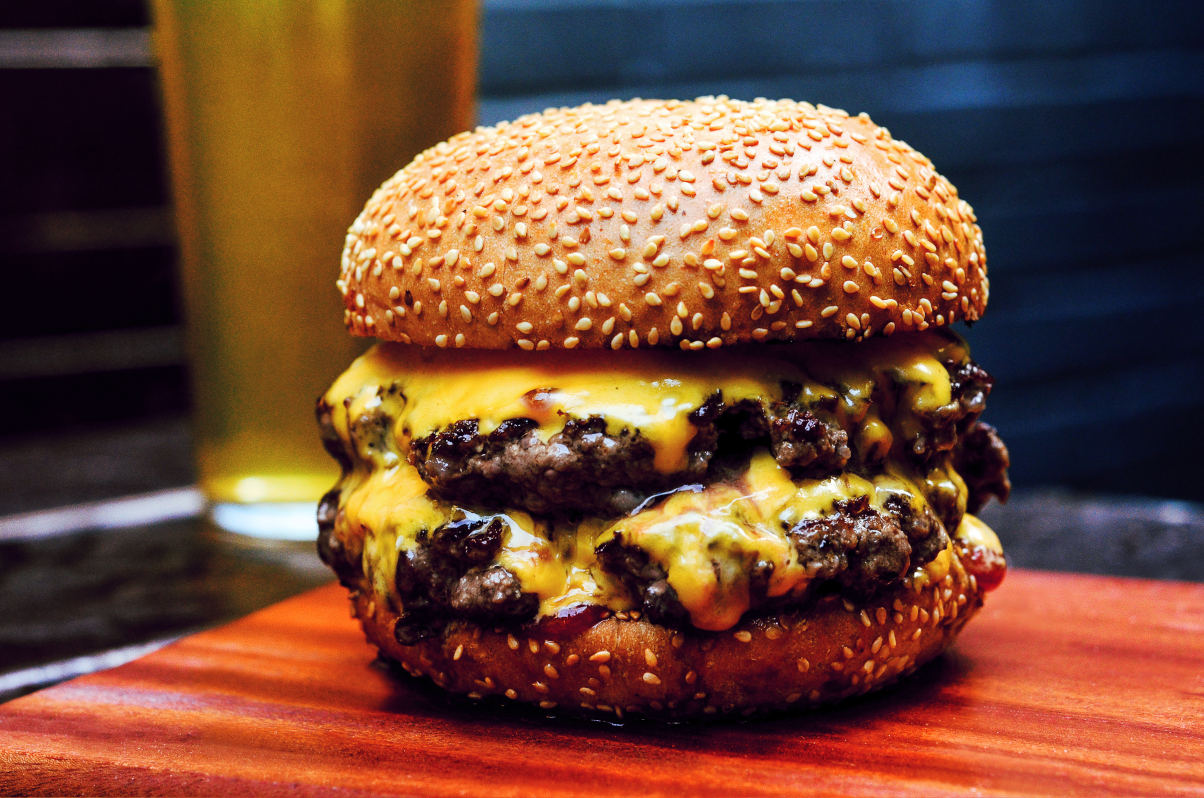 folkestone is ideal for starting a business
"I knew when I got down here that I'd like to start my own thing here too. Folkestone has such a lot to offer.  If you take Rocksalt for example, the views there are stunning.  You can have a decent glass of wine and look across the sea to France.  It really has the best views of any restaurant in the UK.  There's so much going on around and yet there are still gaps for us to fill.  
"Have you ever been to San Sebastian in Spain?  They have a Pintxos trail, and you go from one foody venue to another just trying one dish.  I've talked to Polly at The Folkestone Wine Company, Lee from The Beer Shop is up for it too.  That would be a great thing to do and just complement each other in what we offer. There would be a secret map and it would be a thing to unite us and amalgamate us into the community."
a great place for locals
"As well as welcoming any visitors to the town we also want to be a great place for locals too.  Our Sunday nights have been really great so far, with a lot of atmosphere and loads of locals coming in.  What's good to know is that we'll have our regulars with us in those quieter moments, as well as any tourists during the busier times. 
"As for our burgers, my favourite is the cheese burger.  I like a simple burger but for me, the cheese burger has to have onions in it, to give it that extra bite.  We flit between putting salad in it and onions, it's a conversation we have every year.  Our double cheese burger just has onions, so you can try that anytime to know that I'm right, but for the moment, our normal cheese burger has onions too.  Just as it should."
DIScover more about folkestone below