Sport on the Big Screen – At the harbour Arm
The Big Screen on the Harbour Arm is THE place to watch great sporting events.  This is one of the few places in the country where you can enjoy matches on a Big Screen.  Folkelife spoke to our community sporting heroes to find out why watching these events on the big screen is good for us!
Tri Fusion Netball founder Jordon Mann
"The Tri-Fusion netball club was started about 4 years ago in conjunction with the Sports Trust.  It was all about getting women aged 14-25 back into netball, finding something that suited their lifestyle.  Men can go along to the park and play football without needing a team, or do 5 aside.  I wanted the same for women and netball.   We trialed it at school and community sessions, and at Holiday Extras, where I was working at the time and it boomed!
"Tri-Fusion is now a club which has a traditional team where we play in a league.  Also there's the opportunity for everyone to come along and get back to playing netball.  There's no pressure to compete – just to be healthy, happy and have some fun!"
national success supports local clubs
"The Netball World Cup has had a huge influence on the numbers we've been seeing at the club.  I didn't click for a while!  I've had loads of messages, from people wanting to find out more after watching the England Roses play.  Grass-roots level clubs owe a lot to elite teams competing at such high levels.  When that's visible to people via the telly you see a lot of interest from 'normal' people wanting to play again."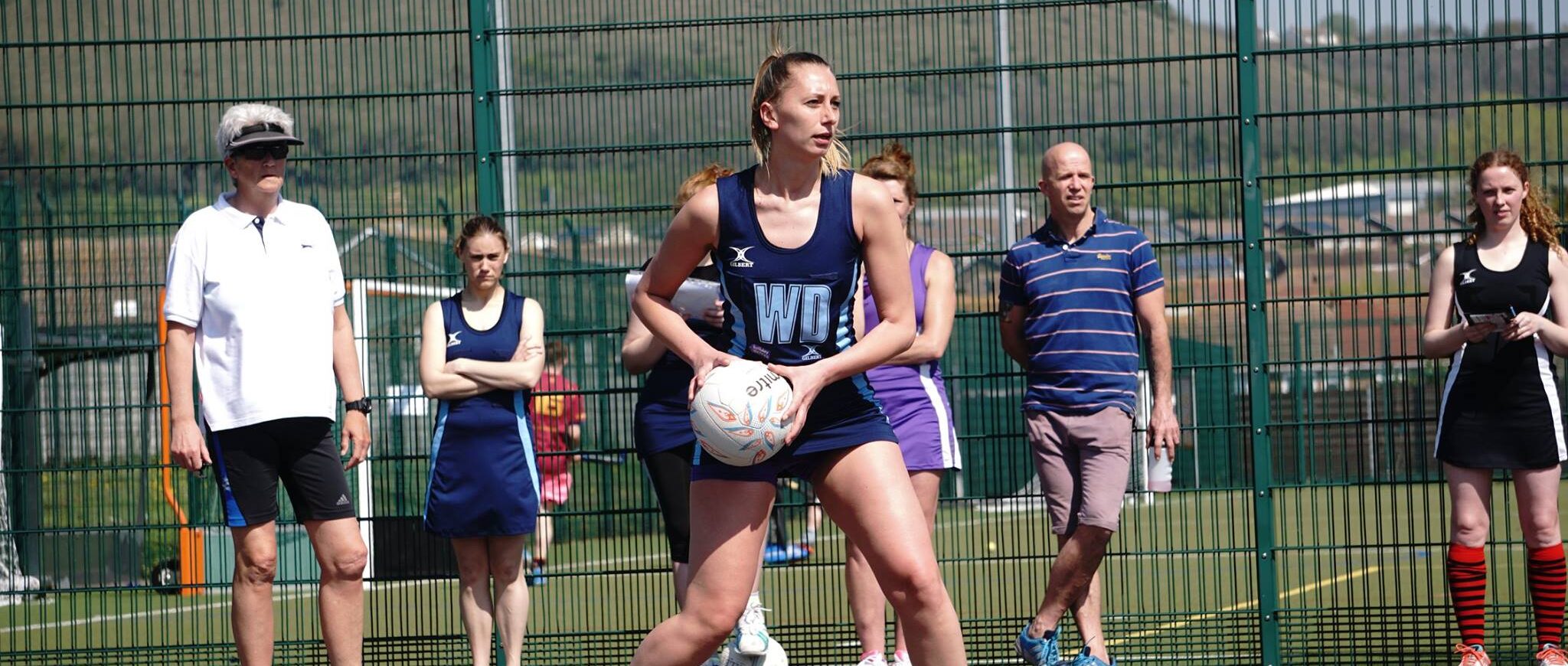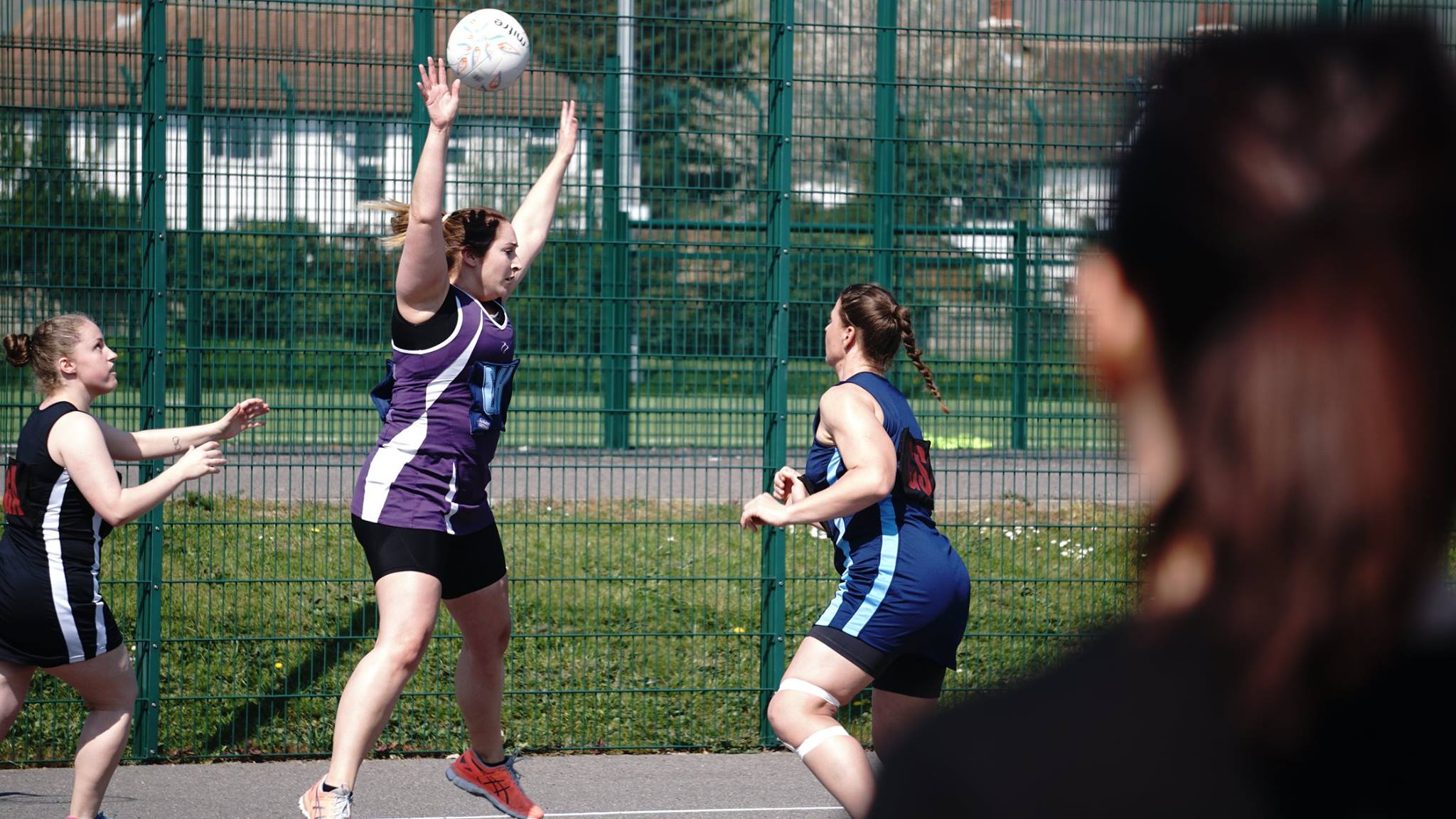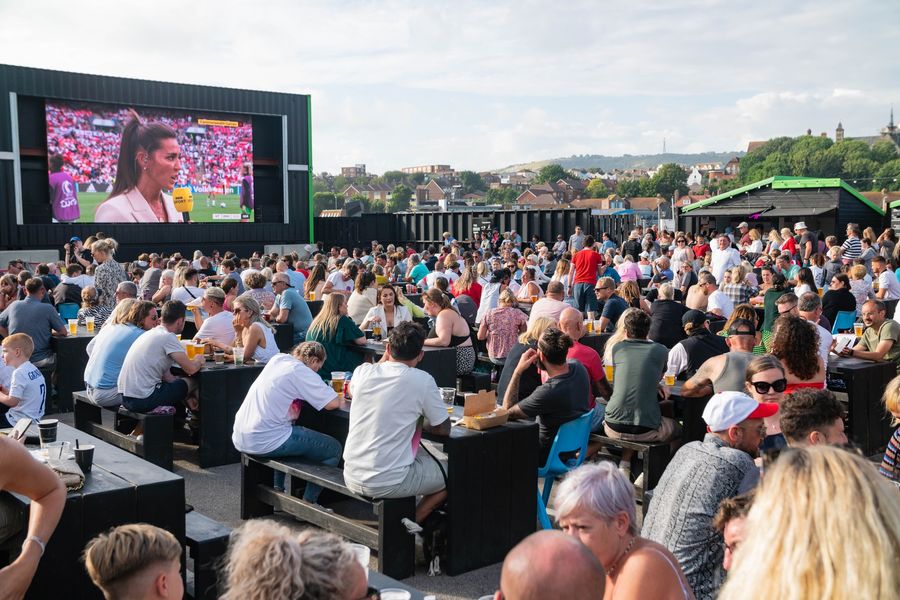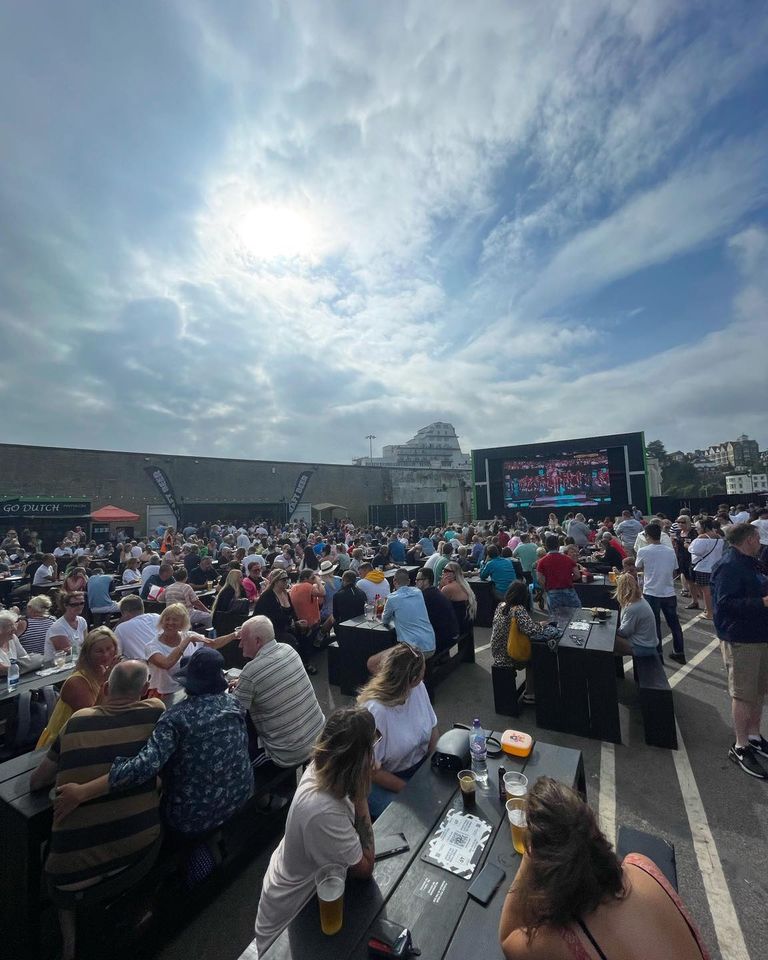 sport in folkestone
"That's the great thing about so many different sports being shown on the Harbour Arm.  People can watch it and think 'Yes, I fancy doing that, I want to get more exercise into my life…' Then they look around and see that we have clubs in Folkestone that cater for these sports.
"I was in Liverpool in 2018, and saw the Netball World Cup on a giant screen.  What was great was all the other people watching weren't necessarily netball fans, but they really got into it.  The next day, we watched the cricket World Cup and I'm not a cricketer, but I had my heart in my mouth!"
crowd pleasers
"The crowd went wild, everyone was on their feet, jumping around.  This is why you need these big screens because you know it's inspiring people.  They bring communities together – people don't know each other necessarily, yet they enjoy these events together.  It also normalises sport, just making it part of everyday life. 
"I thought to myself these screens are in big cities, Liverpool, Manchester and London.  Isn't it great we have one in Folkestone too! We're so lucky!  It's great for the community, but it's also great for me as a club owner as having access to different sports on the screen is going to inspire people to come and join us."
To join Tri-Fusion Netball, come along to the Three Hills Sports Park on Mondays between 6pm and 7pm.
Watch sport on the big screen
We found some spectators at the Netball.  Marian, age 11 said, "It's lovely sitting here in the deck chairs!  There are loads of seats and hay bales too.  I reckon, when people get excited it will be a great atmosphere, maybe even drinks flying everywhere!  It would be really fun to experience that!
"I'm looking forward to watching the women's football at the Euros.  I like the idea of being able to watch the sports that people usually think of as men's sports.  If you can see women play on the big screen, and with lots of people watching, it helps the women's game be better supported."
euros 2022
The Goods Yard was full to capacity for the final of Euro 2022 where the Lionesses triumphed to win England's first major football tournament since 1966.  It was a great atmosphere to experience this historic win.  Members of all the family, from children to grandparents, were able to enjoy the evening.  In generations gone by, a big sporting fixture would be the way many people would come together and be entertained.
The Sports Trust was renamed from the Shepway Sports Trust in March 2022.
discover more about folkestone below