Cheriton Road Sports Ground Trust
Folkestone is known for its top-class sporting facilities, based at the Three Hills Sports Centre.  The Cheriton Road Sports Ground Trust (CRSGT) is the charity behind the building and renovating of the hockey and cricket club's base. This charitable trust has overseen the building and management of the Three Hills Sports Centre, and is now working on the Athletics Track.  Folkelife spoke to three of the Trust's members about their work.
Steve Shaw: "I was chairman of the Optimists Hockey Club in 2007 and back then we had a pitch that was largely unplayable.  Our lights had been condemned, rather embarrassingly!  We were actually playing in Ashford because there wasn't anywhere suitable for us to play in Folkestone.  The clubhouse was in one hell of a state.  I remember, one night in November, trying to get a tarpaulin over the holes in the roof.  There was water running down the stairs and the electrician said he wasn't even going to report this job as he'd have to condemn the whole building."
Big ideas for a provincial space 
"It was quite depressing, we didn't know where to go.  So a small group of us got together and thought that if we could get a lease to somewhere, and get some funding, we might be able to save the club.  That was when Sir Roger De Haan called us in.  He laid down some acetate plans of a building on our site and we were stunned.  We thought we'd just need to find the funding to build this new sports centre, but Roger was behind that too!  He made sure we had access to the AstroTurf at the Folkestone Academy, so we could play there.  By 2009, Andy Mainwaring was the chair of the CRSGT and we had some firm plans in place as to what to build on the site.  The cricket club was on board by this point too."
youth sport given space to grow
Andy Mainwaring: "When the Trust started we had three members from the Optimists and three from the cricket club.  Now, with the new athletics track being built on site, we have three members from the Folkestone Running Club too.  The Three Hills Sports Centre opened up in March 2013, as part of the 2012 Olympic Legacy.  At that point the hockey club had 6 teams, and the cricket were running two.  Now, we both have more teams and loads of members, especially children!  Now there are hundreds of kids involved we're actually running out of space!"
Brian Geddes: "In terms of numbers, since 2012 the Optimists Hockey Club have doubled their members and now have 400 playing members across the junior and senior sections.  There are 4 ladies teams, 7 mens teams that play every Saturday and 10 junior teams from under 8s to under 16s, girls and boys, who play on a Sunday in local leagues.  Folkestone Cricket Club have also grown, and now have over 150 playing members across their junior and senior sections.  They have 5 junior teams playing in local leagues and 3 teams play every Saturday during the season.  There's also enough for a 4th team to play on a number of weekends too."
Steve Shaw: "The Shepway Sports Trust has been running clubs and sessions from the Three Hills since the start which has brought in every age-group.  Local schools get to use these facilities, and have access to really good coaches.  There are family sessions and specific sports for the over 50s.  It brings people to the centre who may never have thought to come before.  If you look at this in terms of numbers, the Hockey and Cricket club had about 300 active members between then in 2012, now, annually, we get over 84,000 using the centre."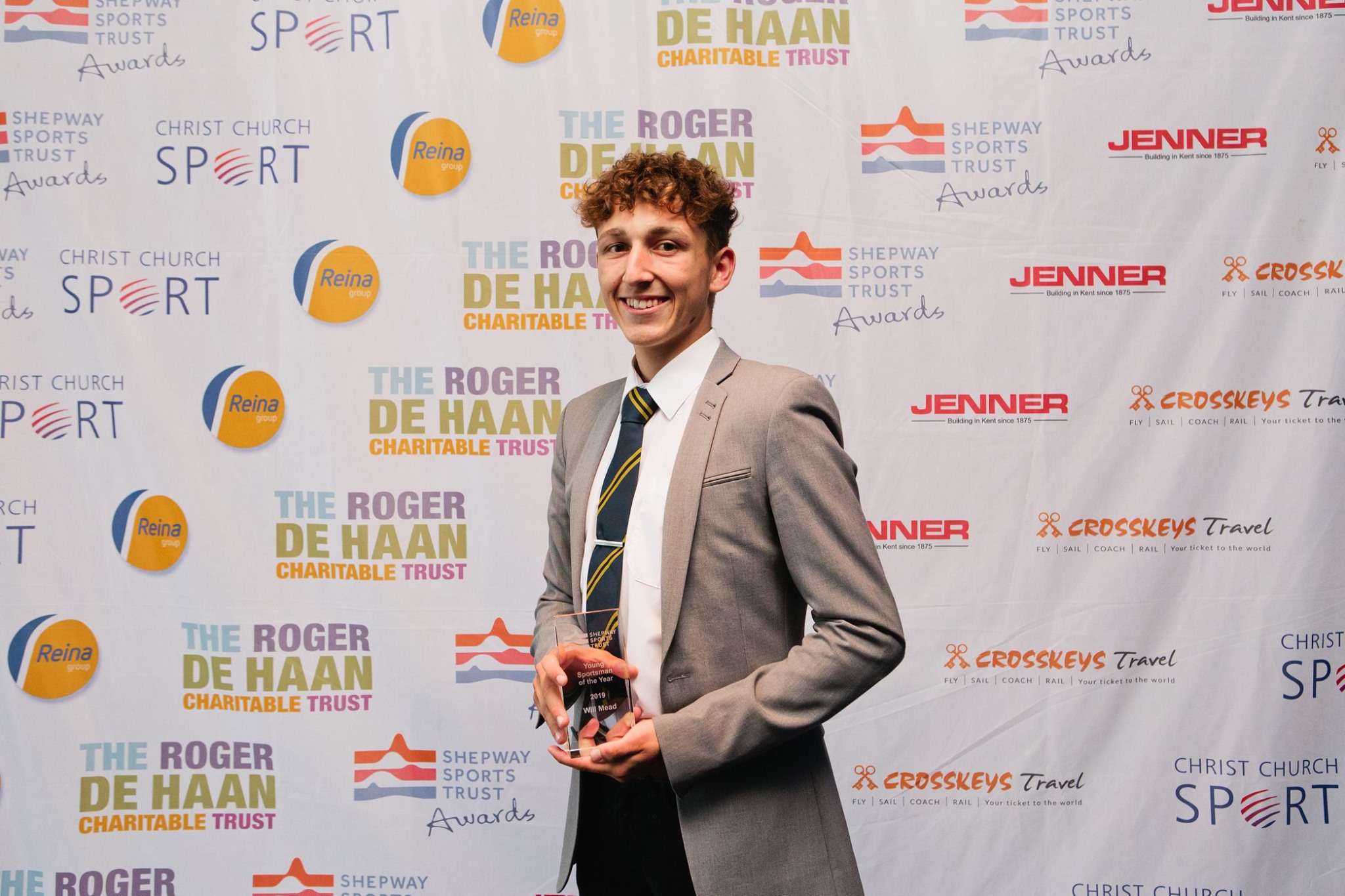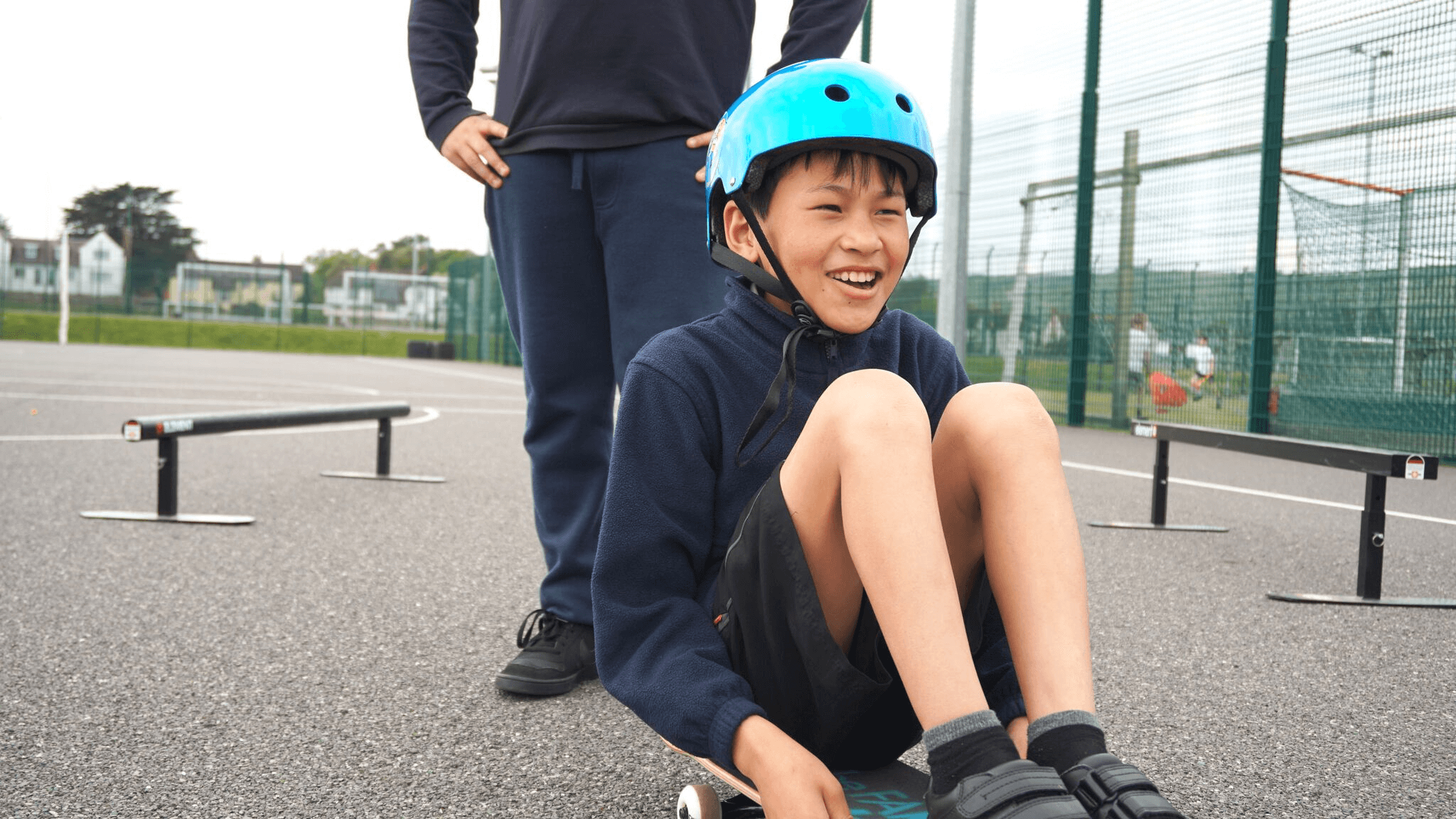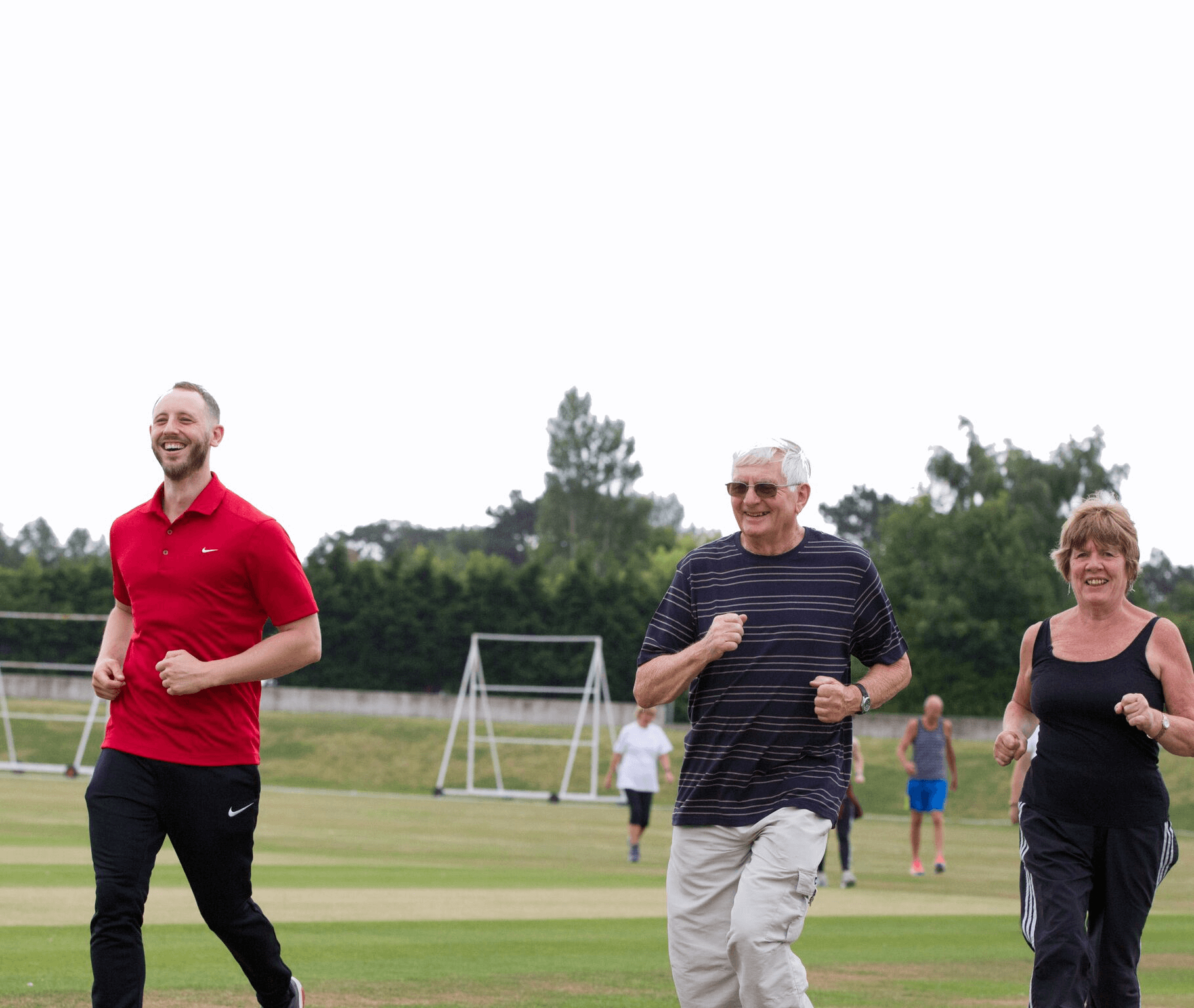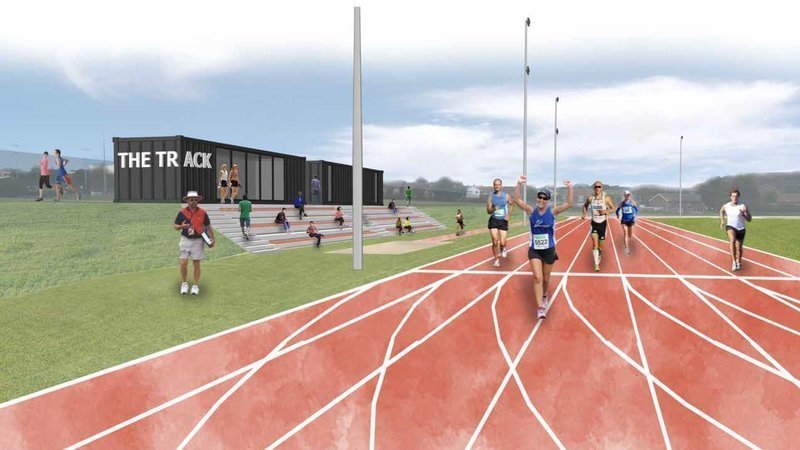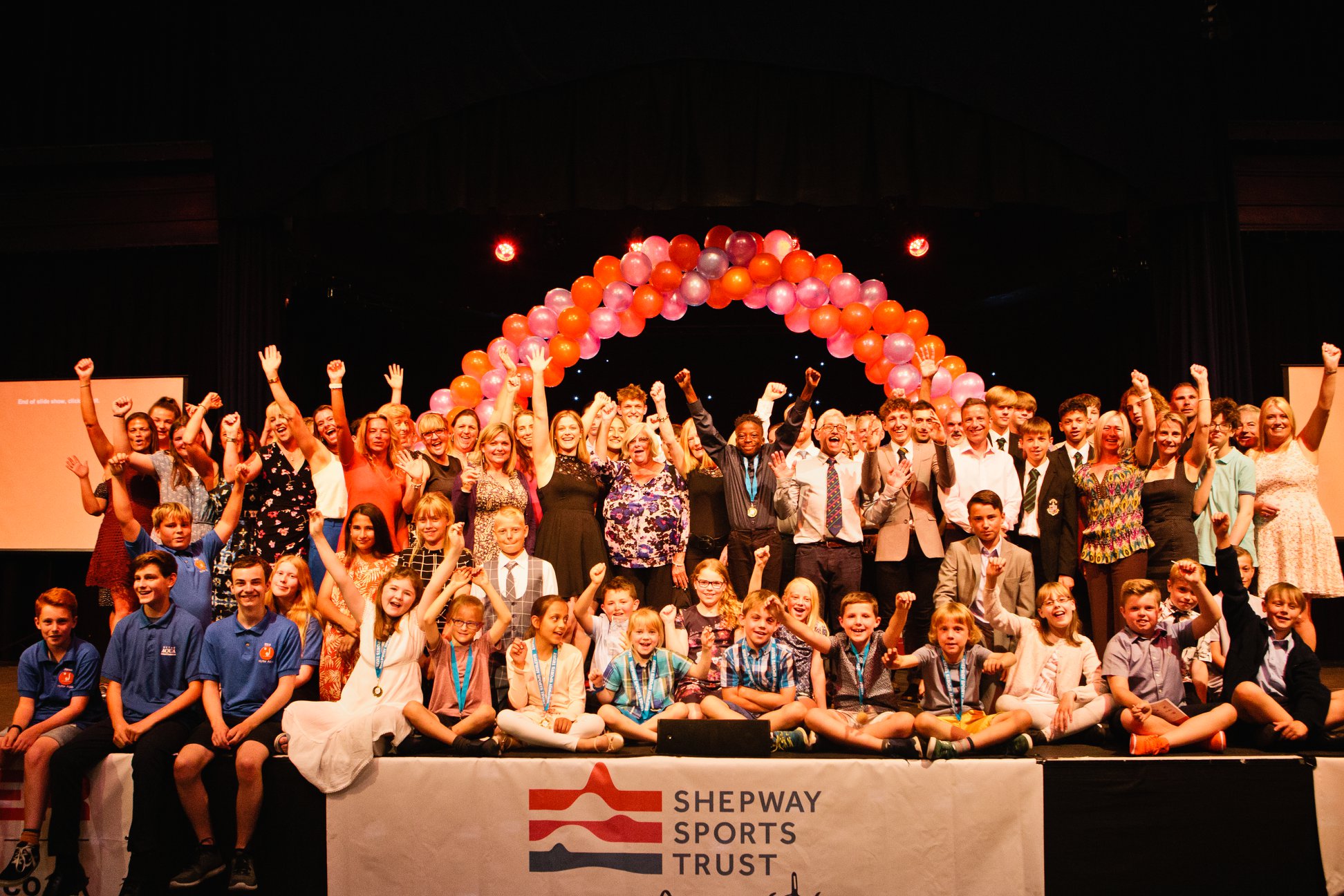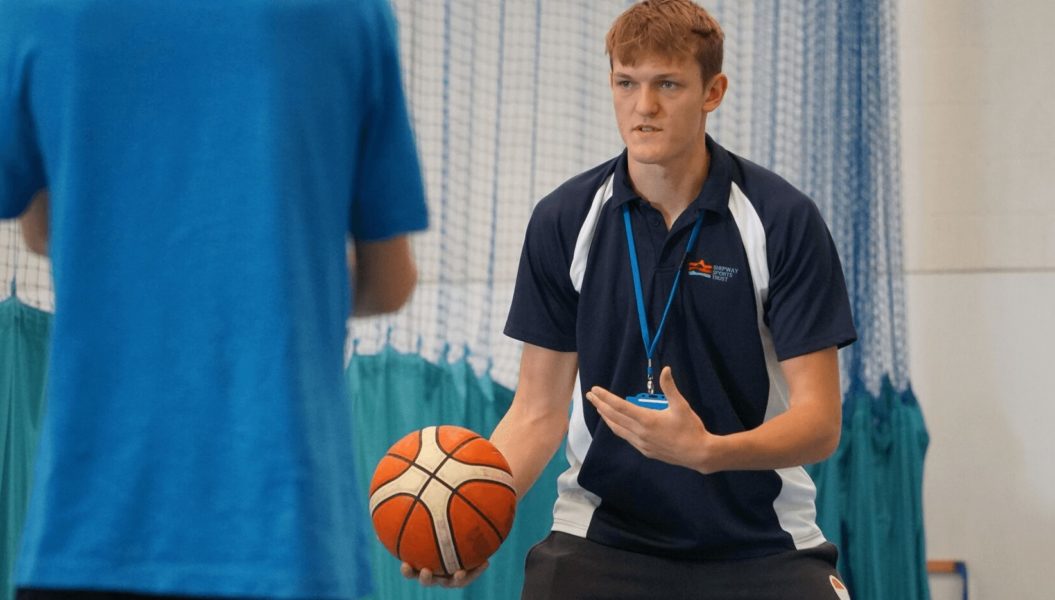 CRSGT has been expanding since 2013
Steve Shaw: "The original idea was to support hockey, cricket and netball, and whatever we could play in the sports hall.  Then, in 2013, the Football Foundation approached us about the 3G pitch.  This is a 3rd generation synthetic pitch.  The pitch is adjacent to our area and the Council were going to go ahead in building it anyway but ideally they'd like us to operate it.  So CRSGT took that on board. 
"About 18 months ago, we were approached about operating athletics facilities including a track.  We've got more and more involved in many different sports as a result of being part of the CRSGT."
community centre
Andy Mainwaring: "The centre has a real community focus; it's not just about sport.  From early on we've had different groups meet at Three Hills.  The election count has been held there since we opened.  We had a lace group at the beginning, and a local church meets here too.  We did have a bridge club but that didn't work so well.  The drawback of having the viewing-windows over the pitches is you could see the reflections of the opponents' cards!  There have been regular business network group meetings here.  Since Covid, the centre has been the hub for food and supplies distribution to those in need in the area."
Folkestone's sporting legacy
Brian Geddes: "The impact that these facilities have had on different areas of sport in Folkestone is huge.  Folkestone Invicta's junior teams play on the 3G pitch all the time.  Other local teams such as Hawkinge and Hythe have also come to us to play.  There are also associated training clubs with Gillingham Football Club and Charlton Athletic working from there too.   With the new athletics track we'll be able to serve lots of runners from across the district – from school children to clubs and races.  The idea is that there will be other athletic facilities in the centre of the track so that we can provide facilities for more sports."
Steve Shaw: "The hockey scene has changed in an incredible way.  Where provincial teams such as Folkestone were struggling to get players in to county level and further up the line, we're now regularly supplying them, right to the top level.  The cricket has had the same impact.  They have players now at county level, so that's really taken off."
the best facilities
Andy Mainwaring: "Back in 2012, before these facilities were built, we really didn't have the numbers in the clubs we have.  We didn't have the numbers because we didn't have the facilities.  Now, we have these fantastic facilities and the clubs grow because of it.  I play hockey in many different places, and my daughter is pretty good too, I've seen a number of clubs.  I'd safely say that the facilities we have here at the Three Hills are the best I've seen anywhere in the country.  You've got a fantastic club house where you can see all round the pitches we have.  The changing facilities are great, the pitches are kept in really good condition.   Now we have the floodlights we can play at night too, and it's really changed what we can offer to young sports men and women."
discover more about folkestone below