Folkestone running club – 
Running a marathon or a 5k
There are plenty of opportunities to run around Folkestone.  We have a strong and healthy club (they have over 200 members) who will help you run faster and for longer.  Margaret Whitham, the Chairman of Folkestone Running Club spoke to Folkelife about why it's good to be a member.
run a marathon
"I'm not originally from here, I'm a Londoner!  Well, I met my husband, it was a holiday romance, and moved here in 1997.   In 2006, I joined Folkestone Running Club as I had a rather crazy idea to run a marathon when I was 50.  So, in 2007, I turned 50 and had signed up to do the London Marathon that Spring in aid of the British Heart Foundation." 
"I'd run marathons before, but after having my son Jamie, things went on the back burner, so I wanted to prove I could still do it at 50.  And I did!  The benefits of joining a club are great – especially if you're training for a marathon.  If you're doing London, then you train throughout the winter, and that is tough."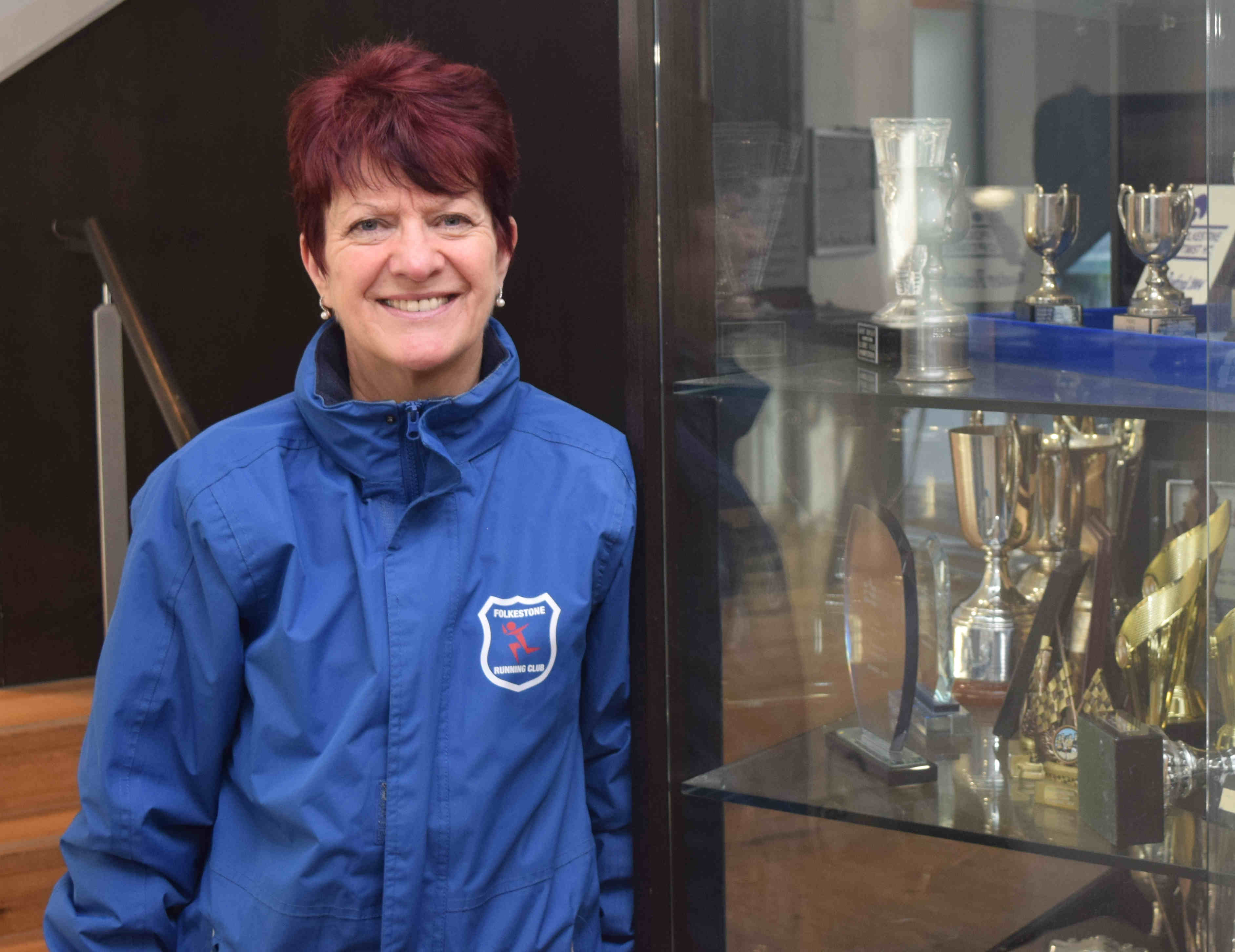 ---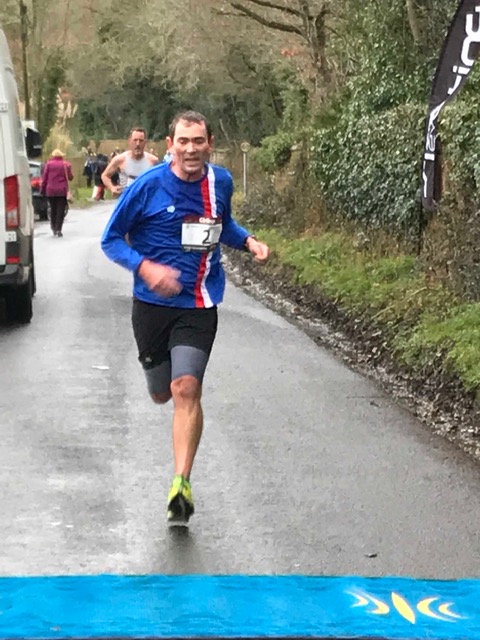 Benefits of being a club member
"I met one of my best friends here through the Folkestone Running Club.  She was also training for London that year, and we became training partners.  You need the club support, but then you do need to run quite a few more miles in a week to get up to peak fitness.   It's such a friendly club, and we're really sociable.  When my training partner became a mum again with her 2nd child, I became Godmother, it's like that!"
Training sessions
"If you're a Junior – from Reception age up to Year 7 – then you train inside.  The inside training is quite athletic, so that helps keep the children fit and engaged.  Then, there is a Juniors' group that trains outside and they start from 12 years old upwards.  You can join the Adults group from 16+.  I'm 62 now, and our oldest regular runner is in their 70s.  We've got a wide age-range, as well as mixed ability."
8 week programme
"The sessions are run over an 8-week programme which is advertised on our website.  You can plan your training around what's going on within the organised sessions.  If there's a big marathon coming up, then there will be the opportunity to do a 9 miler.  Not everyone wants to run 9 miles, so we do interval training too – run for 4 minutes, have 1-minute rest, run for 3 minutes and so on.  We always start with a warm-up and dynamic stretching.  It's not compulsory, but there's organised training if you want it."
Hard graft!
"The Folkestone Running Club meets week in, week out, so there's support for all runners, throughout the year.  Although, if Christmas Day falls on a Tuesday or a Thursday, then we do have a day off!
"There are different events happening within the club throughout the year.  We have handicap races, where the slower racers start first.  The faster racers may have a 15 minute handicap before they start.  We should all finish together!  Then we come up to the bar for a meal and a drink."
Fantastic facilities
"Being at the Three Hills Sports Centre is brilliant.  It's such a central location, with good facilities of showers, lockers and changing rooms.  Of course, there's the bar too, which always helps!   You get to meet people at other clubs too, such as the hockey club – the Folkestone Optimists. 
"There's also a new running track in the planning.  We've just got permission to build it, and it will help enormously.   There are lots of our members who want to run on a track, but at the moment you have to go to Ashford to do this.  Logistically, getting the Juniors there for practice is a nightmare!  Some adults who like road running, don't do it so much in the winter because it's dark and dangerous.  With a track, you have safety and security and it gives people the opportunity to do things that they've never had the chance to do before."
Folkestone 10 Mile Race
"Every year the Folkestone Running Club stages the Folkestone 10 Mile Race.  This is our big fundraiser of the year, and it always happens on Good Friday.  It does mean the date moves each year. Sometimes it can be a great practice race for a Spring marathon, other times it might be quite hot, or even have snow on the ground.  You can never tell!  It's really popular though, and so we encourage people to sign up beforehand to avoid that disappointment on the day. We can only have 800 people running the route.  The event is open to all though, so come and join us!
"Our runners take part in national and international races, as well as local ones.  If it's a time to challenge yourself, or just to keep moving, running and keeping fit does help your mental well-being."