Folkestone's New Athletics Track – Building Potential
In July 2023 the Three Hills Sports Park site on Cheriton Road opened its new athletics track.  Folkestone is the home of many athletes, from amateur to Olympic level.  The eight lane competitive circuit uses the same surface that Usain Bolt won his world record on.  School children to professional athletes will be able to practice and race here.  Folkelife spoke to our athletes to see what difference this track will make to Folkestone.
Local Olympian Jack Green
"An athletics track on the Three Hills site was mentioned back in 2012.  This would have been as a result of Britain's Olympic legacy.  Now Track and Field is Folkestone's most successful Olympic sport within the district.  This is such an important facility to have.  When I was training, I had to go to Canterbury or Ashford.  Thankfully, I had a really supportive mum to help me get there.  But with Lisa Dobriskey – Commonwealth champion for 1500m in 2006, coming from the Romney Marsh, and myself, we clearly have talent in the district.  To not be able to support that talent in Folkestone is a crying shame!  Now, with this track, we can help develop so many athletes' potential."
"The track is the final piece of the jigsaw at the Three Hills centre.  And with F51 – the skatepark – and all the facilities at the Three Hills, it's amazing for a town the size of Folkestone to support so many different sports, at such a high level.  But the track itself is for everyone; it's health, it's fitness and it's well being.  Every sport can use it, because every sport needs a space to develop their speed and fitness."
three hills sports park
The Sports Park came about from a conversation with the Hockey and Cricket clubs and the Roger De Haan Charitable Trust (RDHCT).  The site was run-down and everything needed a boost.  The Cheriton Road Sports Ground Trust was set up with funding from RDHCT.  At the opening of the track, representatives from every group that works out of Three Hills wanted to thank Sir Roger for his overwhelming support over the past 10 years in building this facility.  From cricket and hockey, there are also netball, running and basketball clubs that work out of the Three Hills Sports Park.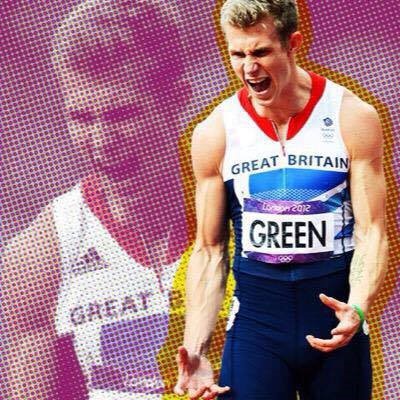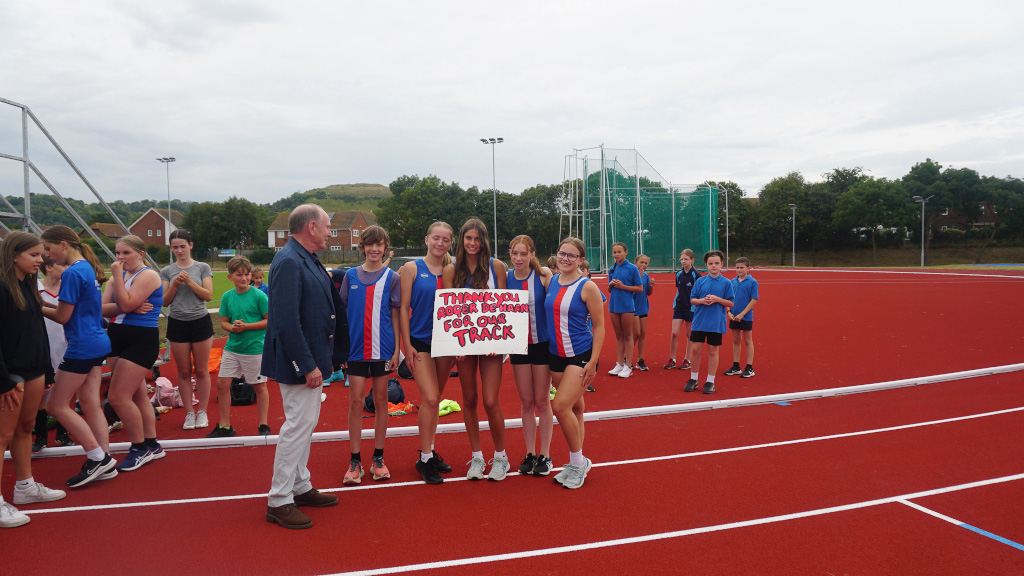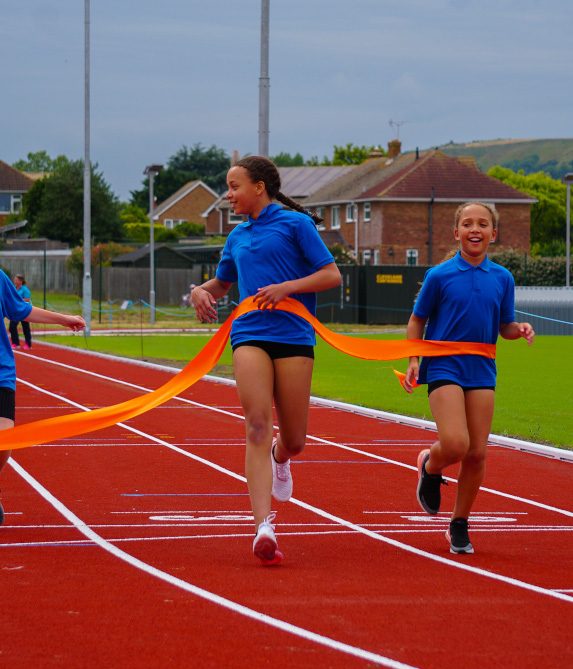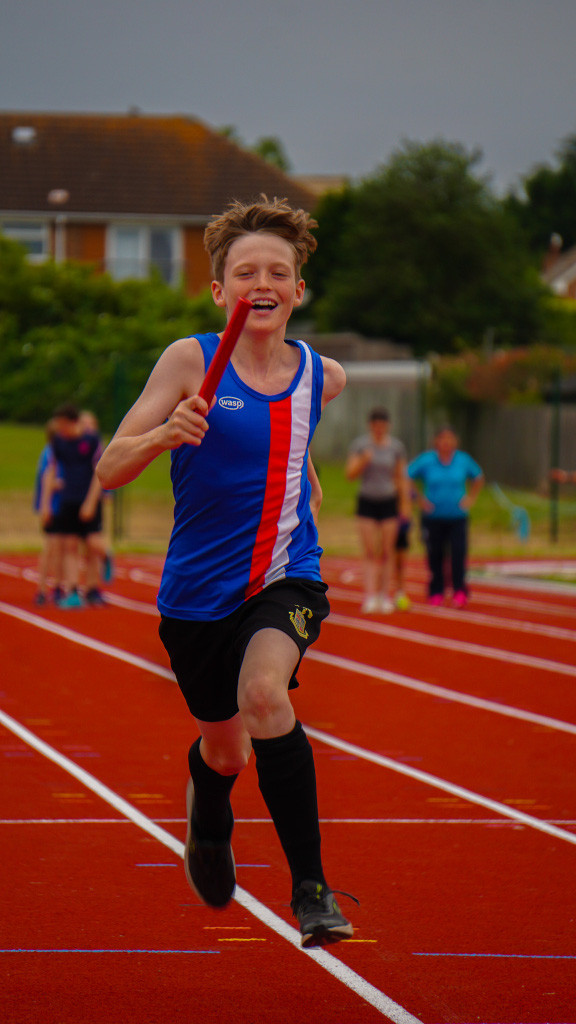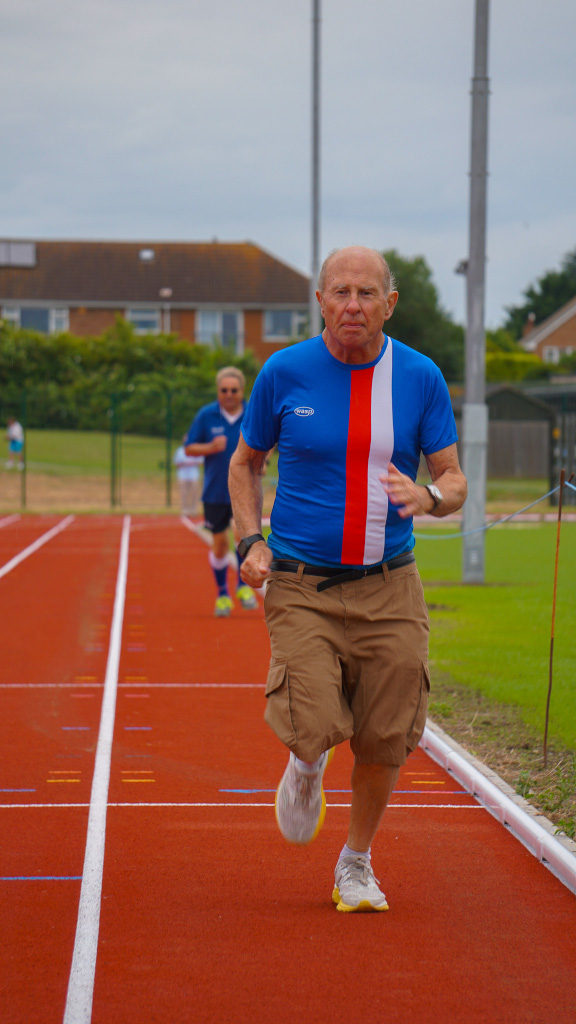 a track for all the community
Local Folkestonian Jack competed in the 2012 and 2016 Olympics, and trains current and next-generation athletes.
"I'm a speed and movement coach, and I work with professional cricket, football, rugby and other sports people.  We all need the track to improve our fitness.  So it's great for all the other sports in the community, it's great for those who just want to get fit, and great for those focusing on their Track and Field sports."
"The track is also a place where retired groups, OAPs, less able-bodied people, can come and walk around.  It's a great place for the community to be social and build on their well-being.  This is fantastic and it's here in Folkestone!"
Not just a track
Nicolas Shaw is the Centre Manager of the Three Hills Sports Park and is overseeing the building of the track. "You will see there's space on the track for other athletic disciplines.  We've got a hammer cage where we can train with hammer and discus etc.  There's a long jump and triple jump area which will have sand pits.  And there are also professional throwing circles for shot-put."
on site PAVILION
"There are plans for a small pavilion to be at the track side.  Obviously, the track is quite a walk from the main building so it's planned to have comfort facilities there as well as a small changing area and refreshments.  We work with many schools in the local area and run sessions with children with disabilities, therefore it is necessary to have facilities close to the track for all its users.
"It's really important to get these facilities up and running, as it were, for everyone to start using and we hope that will be the case before too long.  Phase two will be to provide some seating for spectators.  The plans there have always been for the seating to be part of the bank that's already there, so naturally slotting in to the local environment. 
"We're really looking forward to seeing the track being used by so many different groups and individuals.  There will be a booking system on our website and the area is open to community organisations to use the space.  There will be plenty of opportunity for people to come and use the track outside of the normal running club sessions too." 
school and district sessions
"The track is part of our schools package and all the local community can sign up to run their own athletics events.  For the summer season of 2024 we'll be actively engaging schools to use the facilities at community prices.  Our annual district athletics events will happen here and that's really where this facility shows its value.  Currently, anyone who is competing at any level, school or adult, has to travel to Canterbury or Ashford and beyond to get facilities like this.  Now this will be on their doorstep.  
"Our junior athletics club is currently fully booked in anticipation of these facilities.  Now that they're available we are able to grow those clubs even more.  We want to provide a pathway to people competing at regional and national level competitions.  It's really exciting to see this happening at Three Hills."
community running
The Folkestone Running Club has been advocating for a track to help support their runners.  In the past, junior and adult members had to train on local pavements in the area for short runs.  With this track, they'll be able to work on distances below 5000m, and in a well-lit area!
Ian McGillaway, a runner for the club, stated that this would be a facility, not just for the running club, but for local schools too.
"It's a gateway into staying active and fit for lots of people.  As a running club, it's going to help us train in a safe place, for people who want to run shorter distances than a marathon!  The track will also attract people who might not want to be running around the streets at night when it's dark and wet!"
Multi-sport use
Margaret Whitman, the chair of Folkestone Running Club, is really excited to see the new track.  "Folkestone's been wanting a running track since the 1970s!  Working through our partnership with The Sports Trust, which has links with all the other clubs in the district, will mean this track is used.  Not only that, The Sports Trust works with all the local schools too.  We can see it getting a massive amount of use."
Margaret reiterates how important this facility will be for all the community. "It's for everyone!  There are many clubs already using Three Hills such as the Hockey Club, Football, and the Cricket Club too. They've all shown an interest in wanting to use the track.  They can use it for their out-of-season training, pre-season training, etc.  It would be lovely to be in that position where people are fighting to use it!"
Folkestone's regeneration
Margaret continues: "There is no doubt that this development will help stimulate the growth of athletics in the town, which has already seen growing interest as evidenced by the numbers joining Folkestone Running Club, where membership has increased substantially in recent years."
Planning for the track has been spearheaded by the Folkestone Running Club and Three Hills Sports Park Ltd., with funding for planning and development from The Roger De Haan Charitable Trust, which has provided a grant of £1m.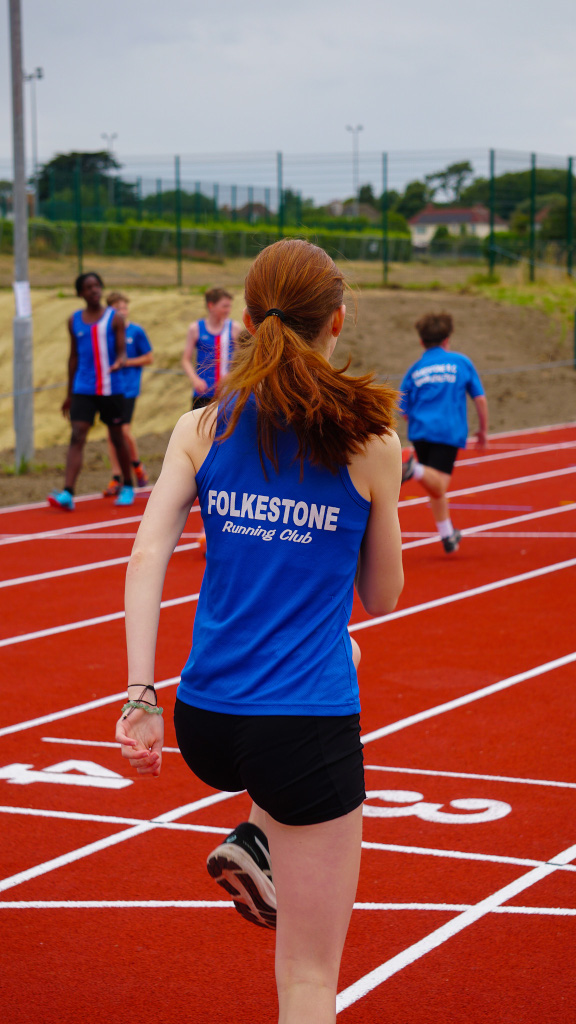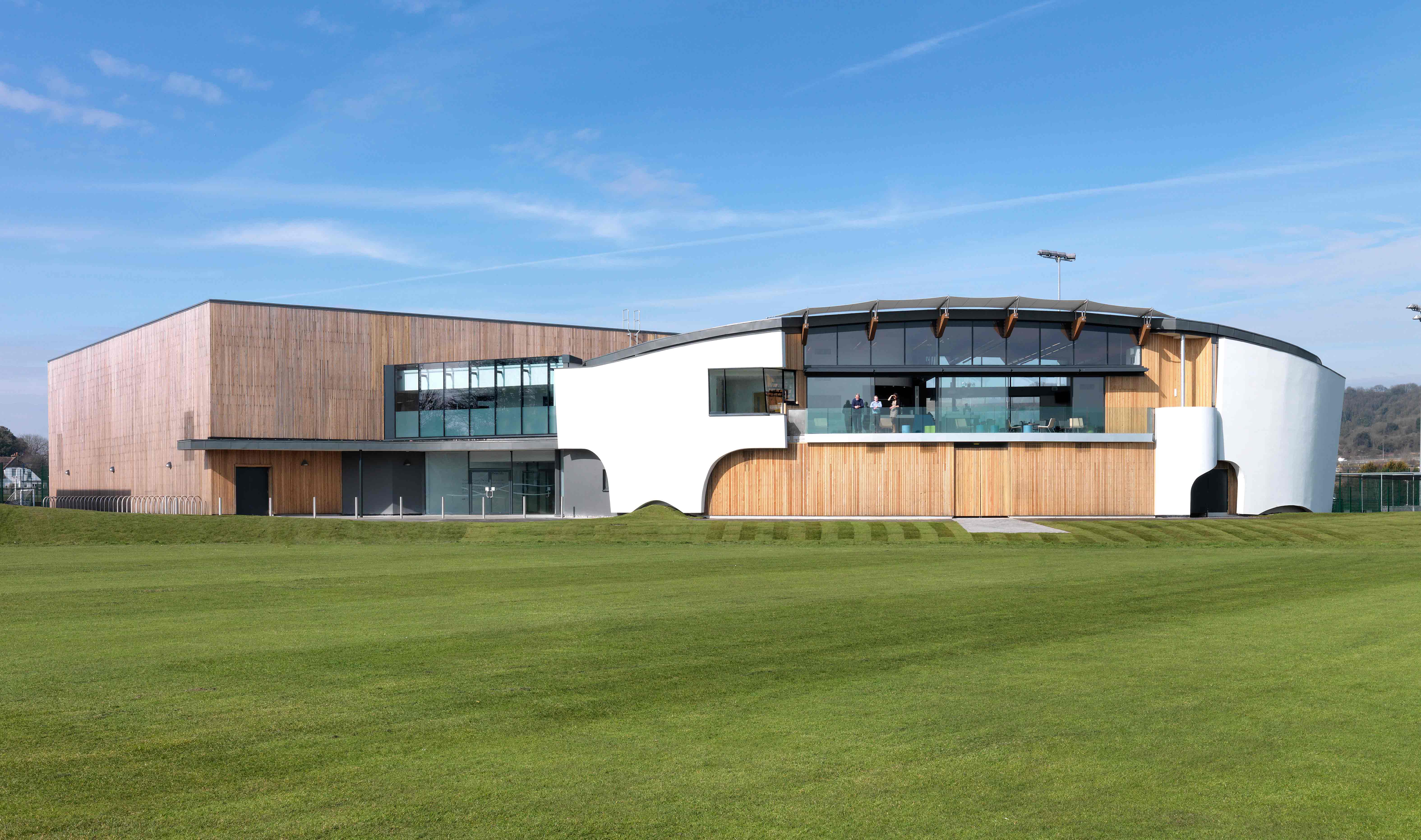 architect guy hollaway
Guy Hollaway is a multi-RIBA award winning architect, who's also local, and has had a big impact on building in Folkestone.  He created the new Three Hills centre and has been in charge of the final piece of the jigsaw.
"The Three Hills Sports Park has been a huge success. It's made a great impact on the growth of local clubs, to have such a great facility to use.  This athletics track is the final piece of the jigsaw.  To have a track of this standard in a school cost so much money.  Yet here, we can share it with the clubs that use Three Hills, and all the local schools can use it too. They can have their sports days here and so on. It's an incredible asset for Folkestone.  It completes the Three Hills centre because it's so complementary in terms of what it's trying to achieve.  And it's complementary to the schools and education we offer in Folkestone."
The Shepway Sports Trust changed their name to The Sports Trust in March 2022.
Discover more about Folkestone below