Learning to Sail in Folkestone
Sailing is one of those activities that lends itself to romantic dreams of spending days on clear blue water, lazing in the sun, drifting off into the sunset. There are different types of boats to sail, and depending on your age and agility, you could be sailing by yourself, or with a crew.  Folkelife spoke to some local sailors about where to learn and get support.
redoubt sailing club
Redoubt Sailing Club has been running for 53 years and is based on Martello Lakes in Hythe.  It's a fantastic place to learn as you're never far from the shore.  There's a wealth of expertise in the sailors at the club.  They're all too willing to share, train and support anyone new to sailing.  Gemma Gibson sails here with her son, husband, mother and grandparents.  "Our lake is a quarter of a mile inland, which means that we can pretty much sail all year round. It might be cold, but as long as it's not blowing too much, we'll be on the water. 
"It's incredibly safe here, and it means that my grandfather, who's in his 80s now, can still get out on his boat if the weather is ok.  If we were on the sea, he'd have stopped sailing years ago.  I've been sailing for longer than I can remember.  I love that my whole family sail here together because it means we can really enjoy an activity together."
Shepway Sports Trust Achievement award
Gemma's grandfather, Mike Smailes, received the Sir Roger De Haan Award for Services To Sport from the Shepway Sports Trust in 2018.  His work in making Redoubt Sailing Club one of the best places to learn to sail was recognised after being part of this club for over 50 years.  "I've been sailing since I was 15 years old, in various different types of boat, but I'm currently sailing a Streaker.  Our club used to be based in Folkestone but launching was difficult, and sailing was limited to 2 hours either side of high tide.  Here we can launch with the wind in any direction, and there are no tides, which makes things a lot easier!"
Many sailors have learned on Redoubt's lake and then taken to the sea when they feel confident to do so.  Hythe and Saltwood Sailing Club, and the Folkestone Sea Sports both sail on the sea in good weather.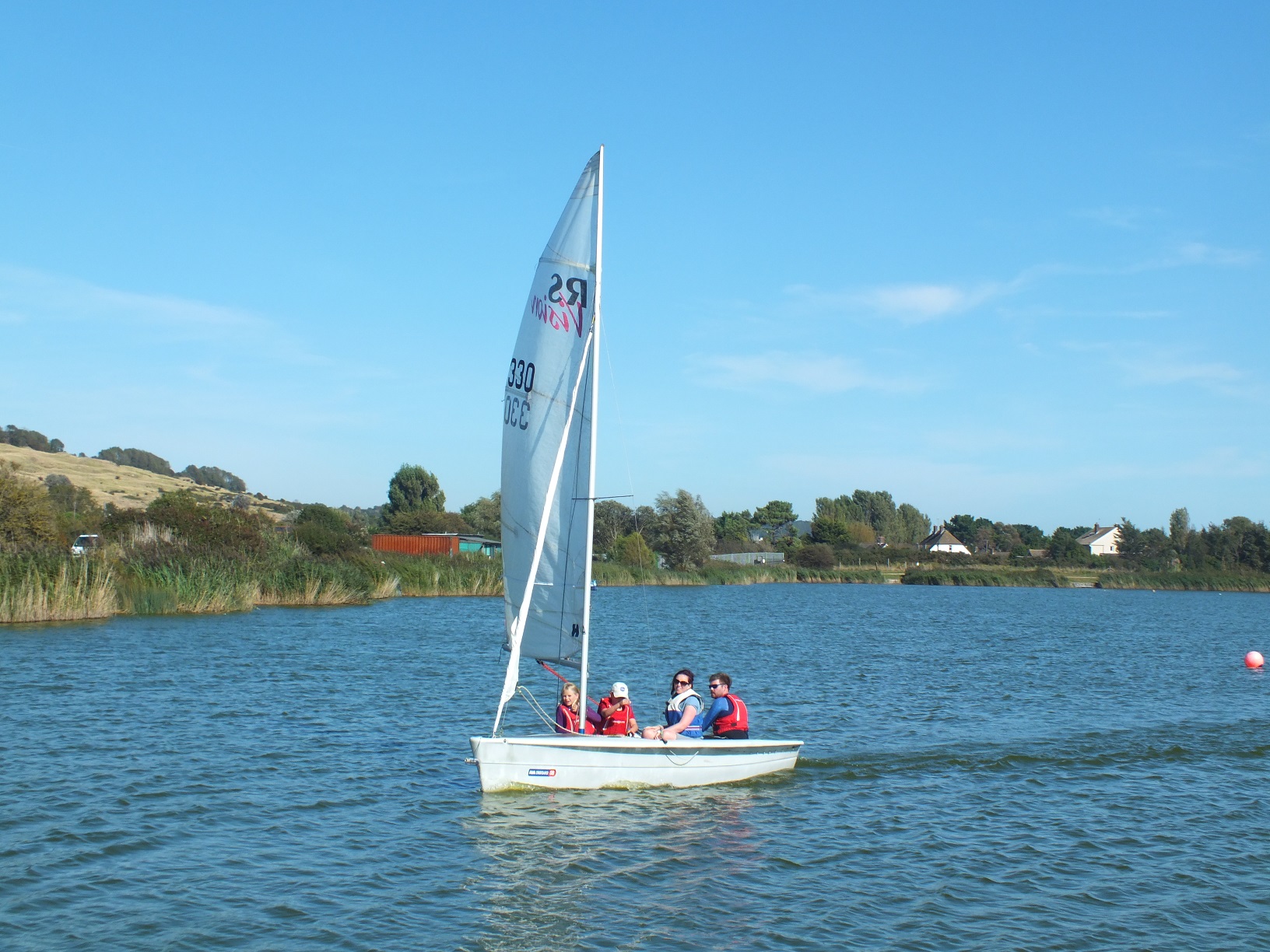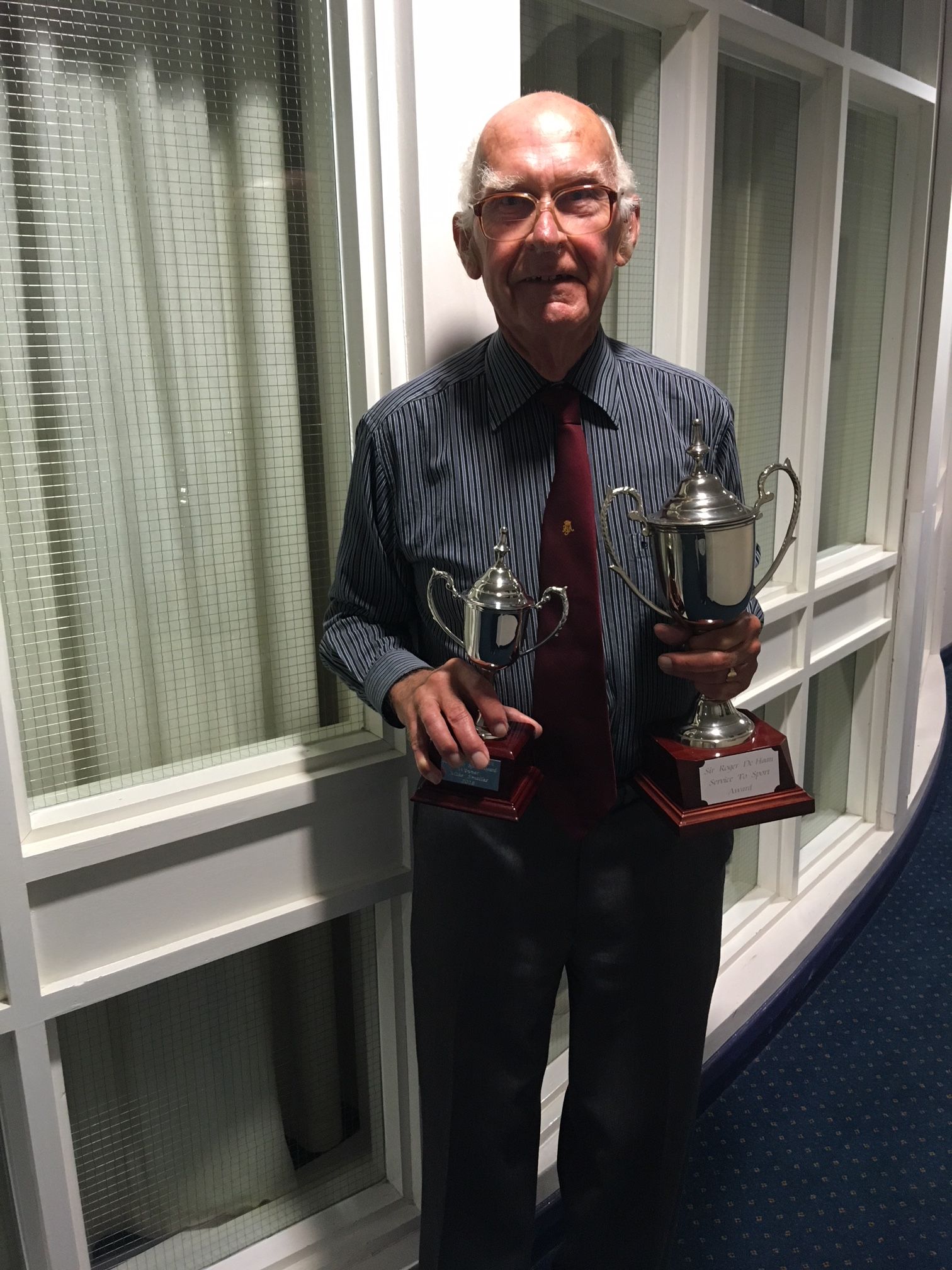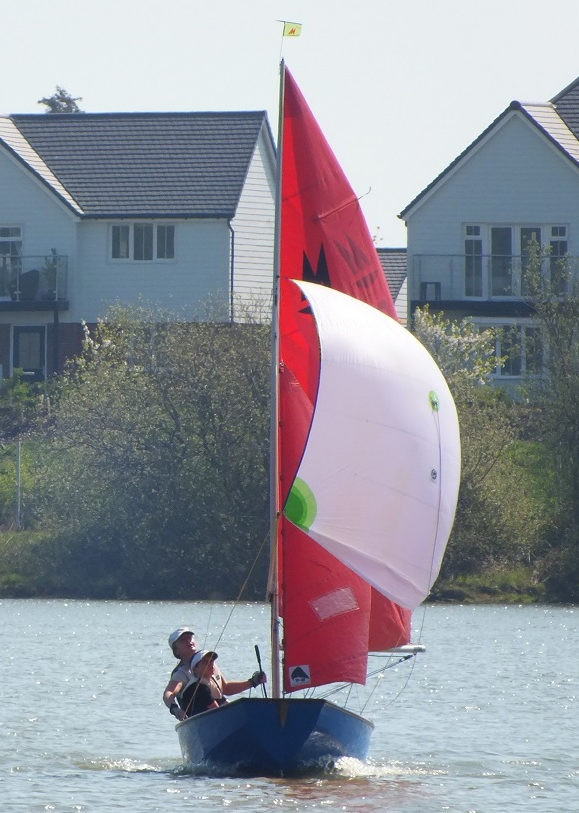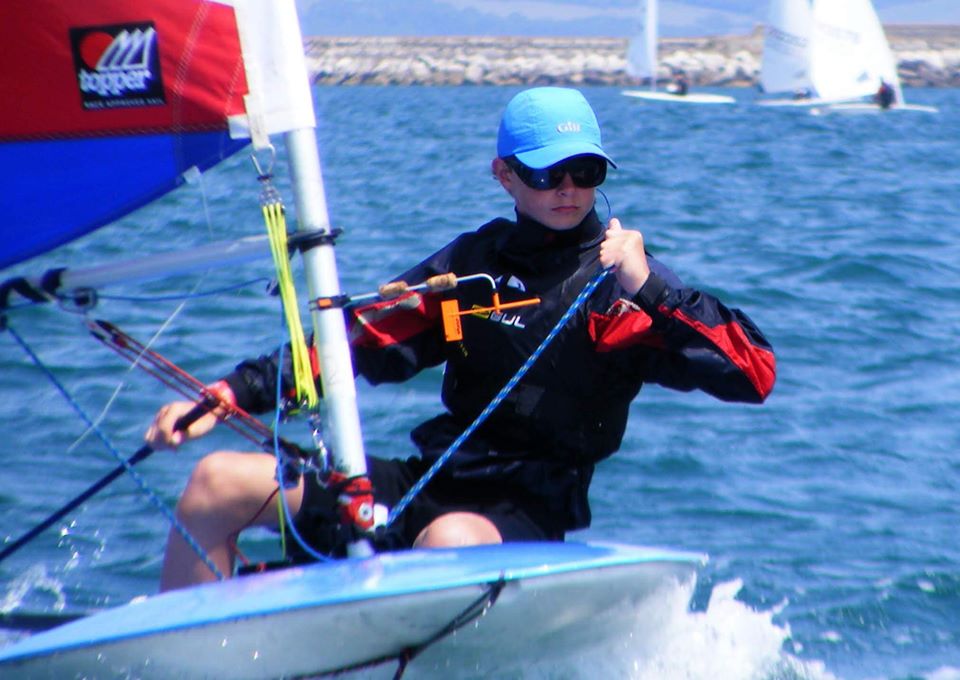 Competitive Sailing
Redoubt Sailing Club has generated many sailors who've reached National level in their class of boat.  Gemma and her mum, Tracey, sail a Miracle, and have reached the top 5 in the country.  Gemma met her husband Neal at national competitions and has supported him in his World competitions too.
Currently, one of the younger sailors at this club is part of the RYA British Topper Zone Squad.  Benjamin has been sailing for 4 years, and at 13 years old, has achieved a place at the base of the pyramid that trains our Olympians. "Sailing has made me more open-minded to take opportunities that have come my way.  For example, when people ask me to try out for certain teams and groups I've had a go.  As a result, I'm now training at an elite level in sailing and also in the other sports I do. 
"Depending on the wind speed, if it's races or competitions and a nice steady breeze, then I really enjoy it, and get in the zone.  I find it really therapeutic and I get lost in my sailing.  It's also taught me that things don't come easily and you need to work for what you want to achieve."
Kent Schools Sailing Association
For younger sailors, the Kent Schools Sailing Association (KSSA) is a county-wide organisation that supports training anyone under the age of 18.  Sailors get to experience sailing on lakes, reservoirs, rivers and the sea.  There are safety boats on hand, and trainers ready to guide.  KSSA hold a summer and annual regatta for sailors to gain confidence in racing.  You can also join the Kent team and sail at the National Schools Sailing Association Regatta.  This is held at the end of July at different places around the country and is a great way to experience racing with hundreds of boats in the fleet.
"I love going to KSSA and NSSA events,"  says Benjamin, "It means I've sailed at the Olympic sailing park in Weymouth and competed against some of the best under 18 sailors in the country.  My sister, who's 10, wants to come along this year, so we'll see how that goes…!" 
not all about racing
Learning to sail is a great skill for anyone at any age.  It's also not just about competing, but following the race around the lake teaches you how to handle the boat in different circumstances.  It's an idyllic thought to laze around in a boat, but if you only sail within your comfort zone then being confronted with different and difficult situations can put you in danger.
Jack Turnbull has been sailing for the past 23 years and is one of the qualified trainers at Redoubt.  "For me, sailing gave me confidence as a child.  I was quite shy, and not great at talking to people.  For the first few years, I chased the geese in my boat on the lake here.  But, after a while, I worked out how my boat moved in different conditions and learned from others too.  The KSSA training was really good, and I got my instructor's qualifications as a result. I compete at National level in my boat, a Solution.  I love giving people the skills and power to be independent and self-sufficient on the water."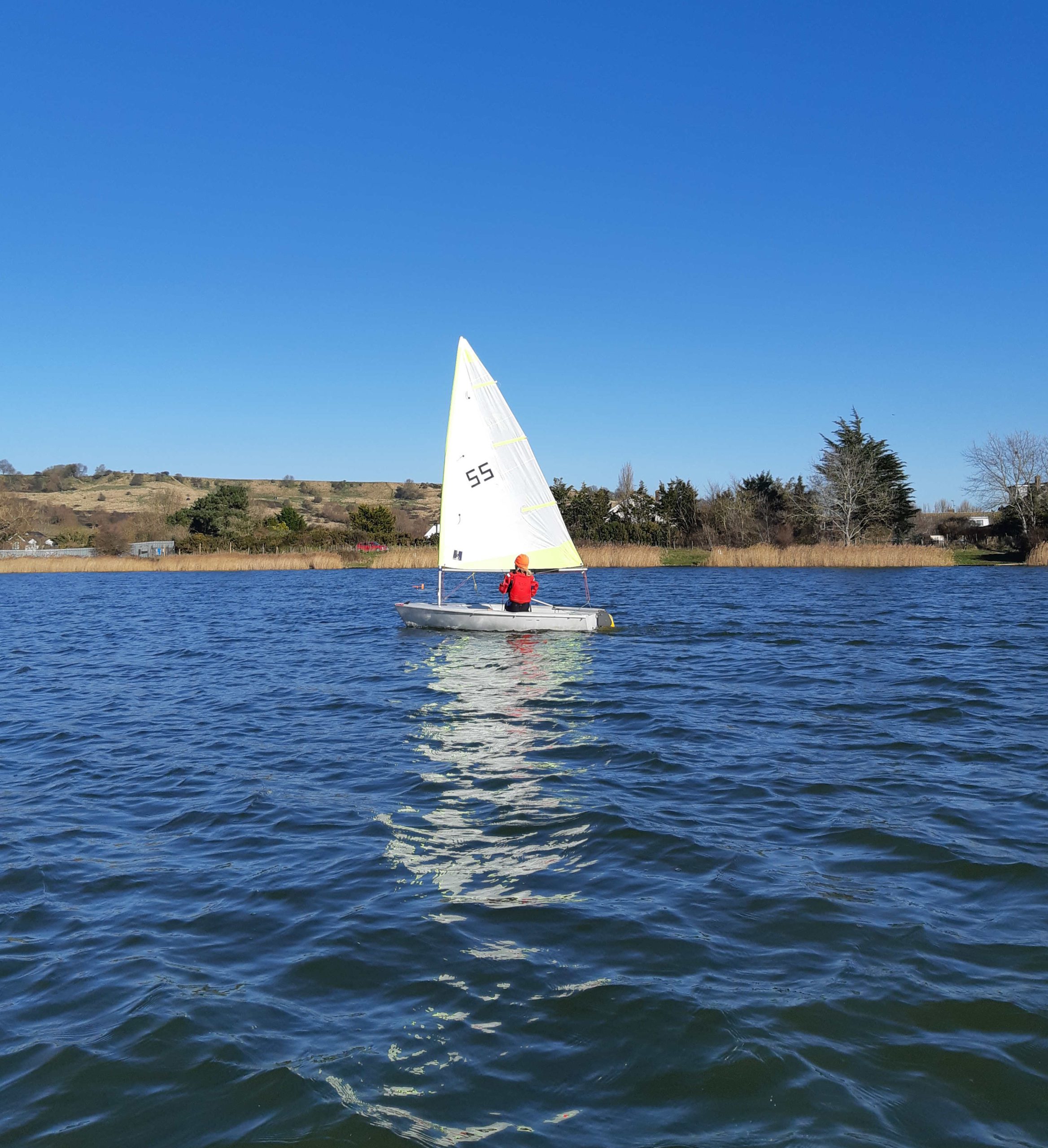 discover more about folkestone below