Folkestone Sea Sports – come and Give it A Go!
It's essential, if you live by the sea, to be able to play in the sea!  Folkestone is a seaside town, and there's a great place to learn sea sports such as paddle boarding and kayaking.  The black kiosk at the end of the Stade at Sunny Sands is part of The Sports Trust and is open from the May Day Bank Holiday every weekend, and on school holidays throughout the summer months.
All equipment is available at the centre – wetsuits, spray jackets and safety helmets.  Everyone must wear a buoyancy aid if they are going on the water, and these are available too.  David Harvey has been running Folkestone Sea Sports for a number of years, he spoke to Folkelife about why it's important to be comfortable on the water.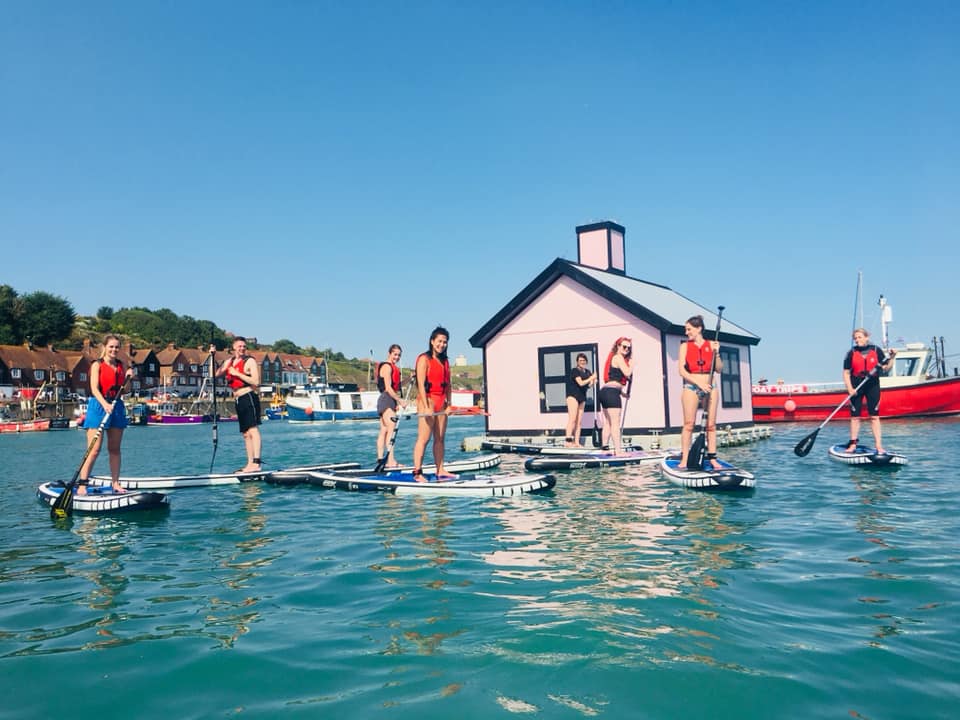 Folkestone beach
"I have a passion for getting people onto the water.  It's amazing once you get out there as it gives you a new perspective on things.  It's like going on a mini-holiday!  Being on the water is relaxing and helps you chill out a bit; it makes everything not feel so bad!  
"We allow anyone from the age of 8 to get on the water in a kayak or on a paddle-board.  What's important is getting the confidence to be on the water safely.  The beauty of Folkestone is that we have the harbour area for people to become comfortable with what they're doing.  It's sheltered, and protected from most weathers, so it's a good place to get to know how to handle the boat or board.  
"Once we get to know you, and can see that you're confident, you can then leave the harbour and take a trip around the Harbour Arm, or even go towards The Warren.   What is crucial though is listening to our advice.  We keep a close eye on the weather conditions and if we say go out for 40 minutes and then come back, or only go in this direction, then we mean it.  I have a rescue boat, but I'd prefer not to use it!"
community activity
All primary schools in Folkestone have the opportunity to try out paddle boarding and kayaking with the Folkestone Sea Sports team; interspersed with football on the beach.  David and his team are also working with local Cadets and Scouts clubs too.  "We've had 100 Army Cadets down in one day doing the water sports, but also building rafts and playing beach football.  Every time we do one of these sessions it's a great success. 
"I also have a group of women who decided they wanted to try paddle boarding.  They're really enjoying themselves now and I feel I'm really letting them down when they can't go on the water due to the weather!"
all Year sea sports
"Kayaking and paddle boarding are sports you can do all year round, but they are weather dependent.  Certainly, if the wind speed is over 15 mph then it's not safe to let anyone go out, but get in touch with us via our Facebook page and we'll let you know if conditions are right for a play.  We offer evening sessions over the summer months which have been a great success.  We need people to book their sessions so we can keep everyone safe.  Book up to come along with a group of friends and we will make sure you all have a great time, and will want to keep on coming!"
The Shepway Sports Trust changed its name to The Sports Trust in March 2022.
Image credit: The Sup Hub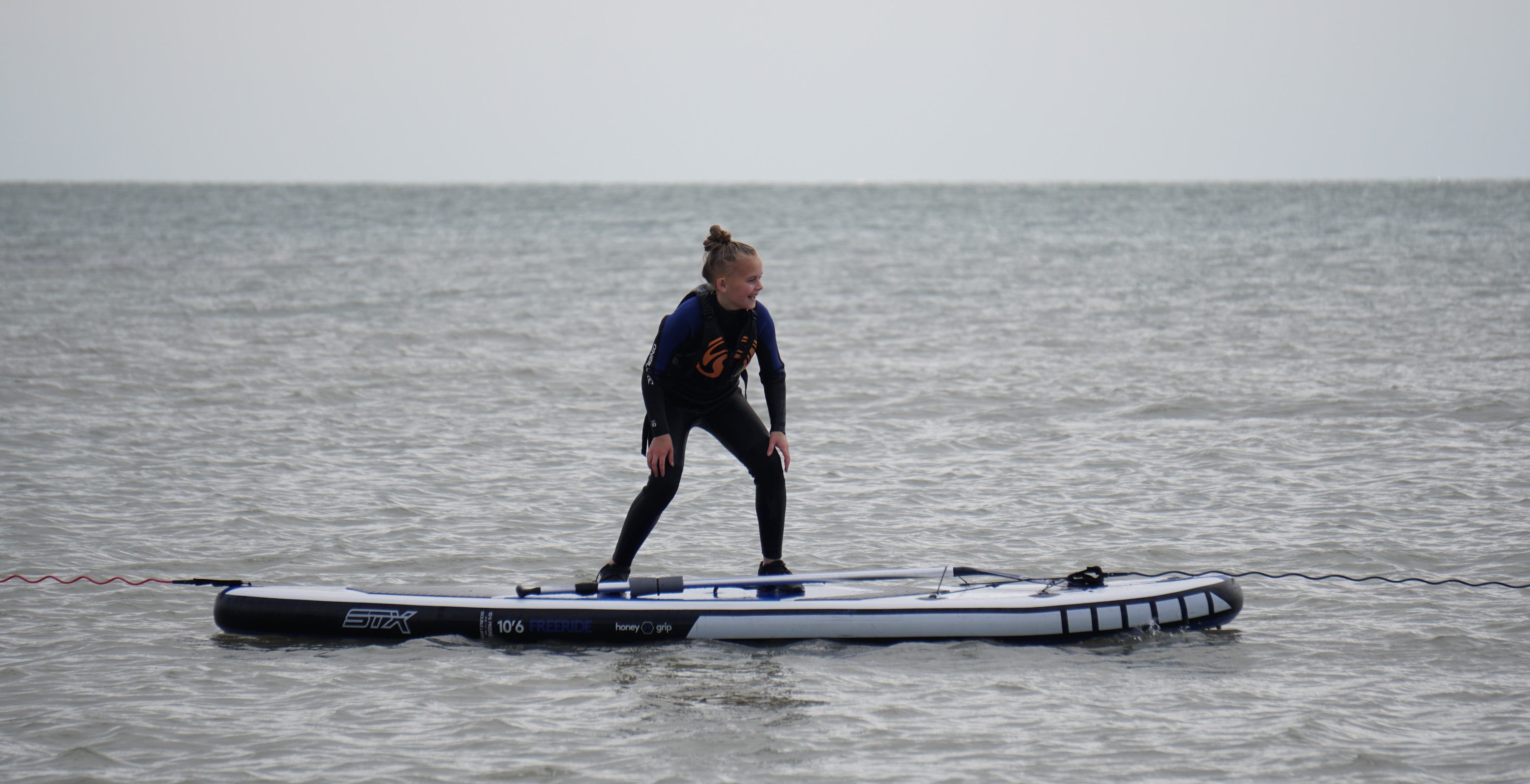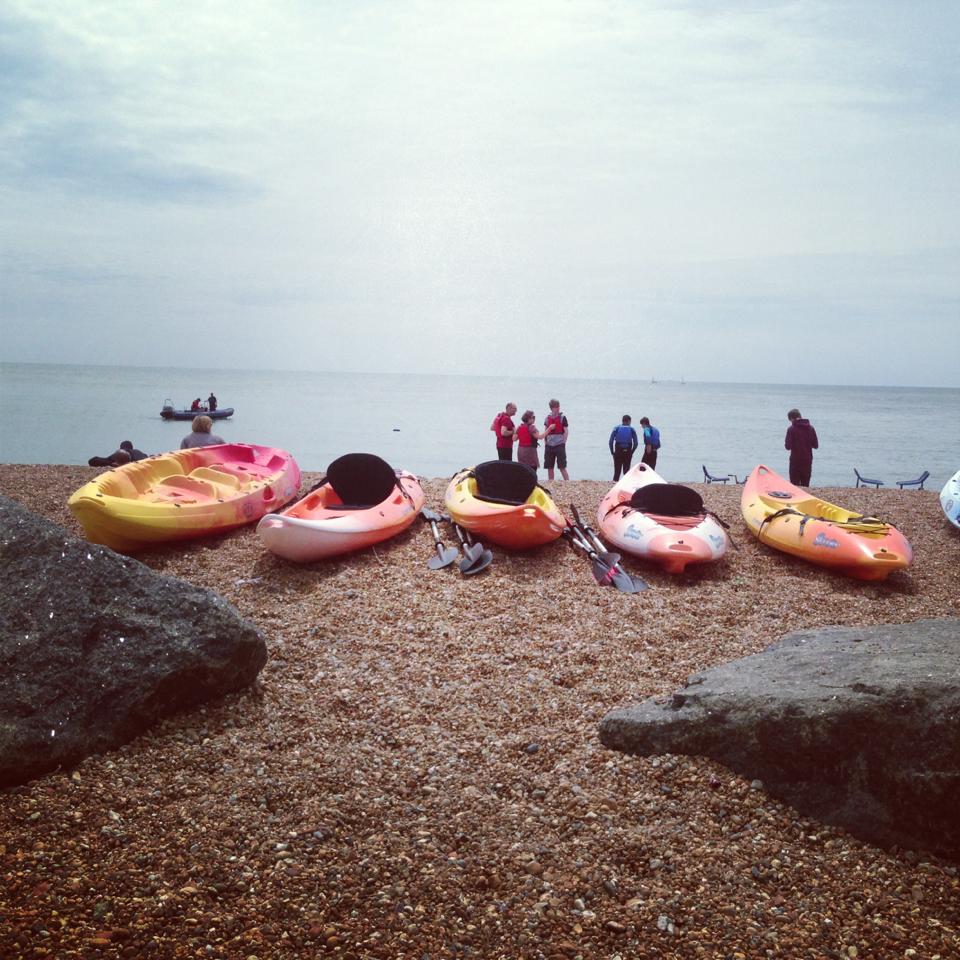 discover more about folkestone below