In Sight of Success – Sight Hound
Sight Hound is a Folkestone success story; it's a business where its creator Jane Spencer designs and prints tees.  Jane spoke to Folkelife about how to grow a creative business in a town where there's a lot of support on hand.
"I love living and working in Folkestone.  It's got everything, and I just can't find much wrong with it! The town feels right, but there are practical things too – easy to get to London; the SEA!  I started my week with a swim in the sea before breakfast on Monday, that's a great work/ life balance right there!
Folkestone is brimming with talent
"The town is brimming with talent and a kind of grass-roots, can-do momentum that's priceless. I've been hired here, and I've hired here – I can get advice on photography and marketing.  It's important to balance it all so I have a regular monthly breakfast with an artist friend.  We we set out our productivity targets and make ourselves accountable, along with the splendid eggs royale at the Radnor Arms. 
"You could install yourself in a cafe in the Creative Quarter, or in a bar on a Friday night, and often find just who you need for your project. So much has been built but there's so much more to do.  I like that Folkestone is an unfinished masterpiece and I get a lot of creative energy from all of the activity surrounding us."
Sight hound's history
"I trained and worked for a time as a graphic designer, and fell into illustration 'between jobs' in London.  This carried me into a blissful 20+ year career in commercial illustration. I was working for advertising, design, publishing and editorial clients (Times, Telegraph, Guardian, Tatler etc).
"Screen printing has been a hobby since I attended a Saturday morning class when I was living in Brighton.  I've always been fascinated with the process.
"Things changed in 2008.  Editorial fees stalled; I had a young family and we were moving around the country a lot.  This prompted me to move my career on, so I started to look for something new. Living in Liverpool I became involved in an open access print studio, at the Bluecoat arts centre and had the opportunity to develop my printing. Volunteering as a print technician, I also taught classes to adults and teens. Our illustrators group in the city had a couple of exhibitions.   I followed that with a two-person show, which meant producing a lot of work!"
Moving to Folkestone
"By the time I moved to Folkestone (2012) I was on a path to make screen printing my main gig, though I was still doing bits of freelance illustration, sometimes through my agent (Good Illustration). I'd conceived the brand Sight Hound but it was very different. I was making cushions, scarves and purses – more high-end, gallery items. The feedback I had was great – a 'Country Living' cover, a show in Leeds Art Gallery shop, and a lot of support from some small independent stockists. Ultimately though, growth was slow, and I was used to the quicker pace of working in the media. I booked a ten minute slot at a notonthehighstreet 'pitch-up' event, to see if I could boost my business via their e-sales platform."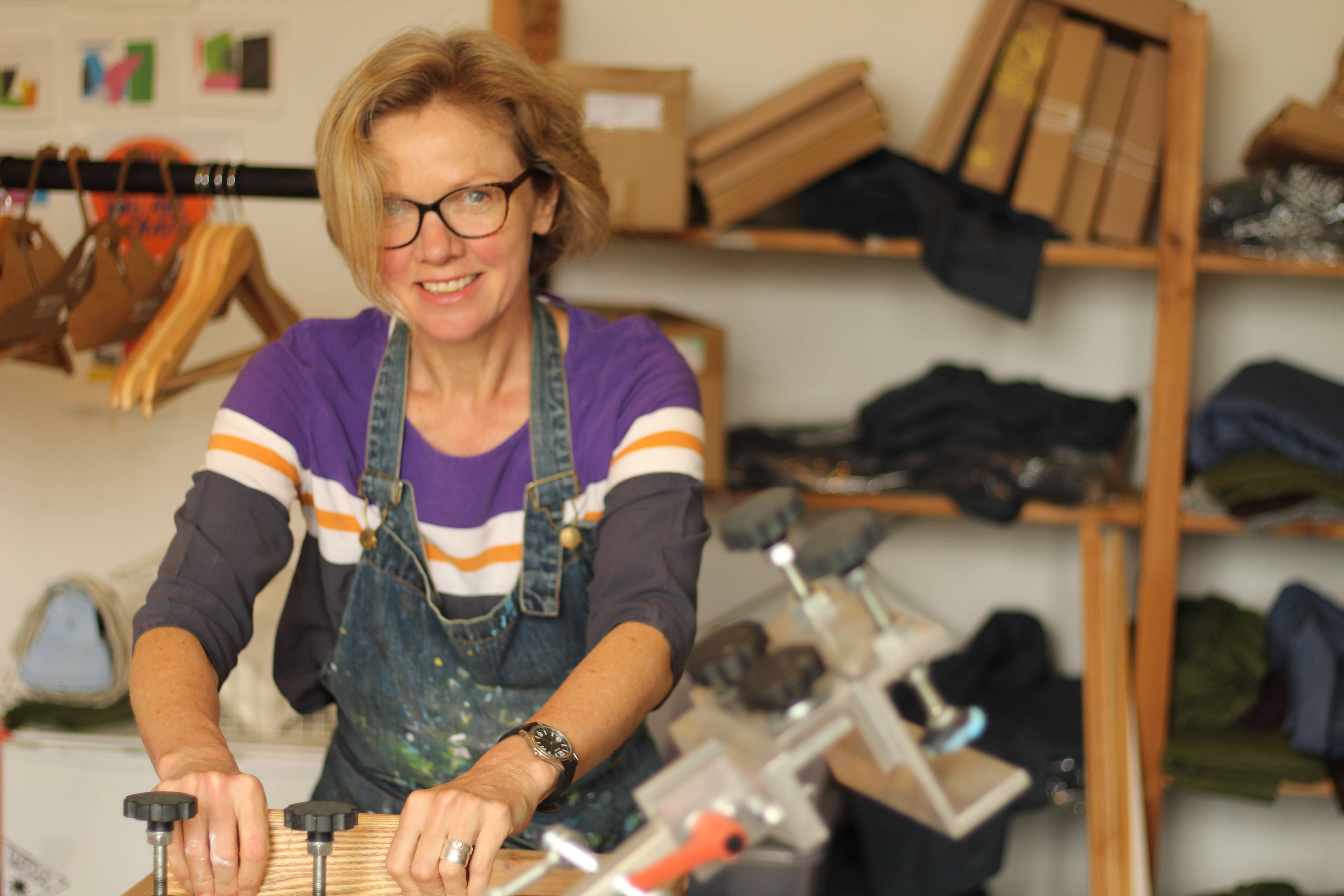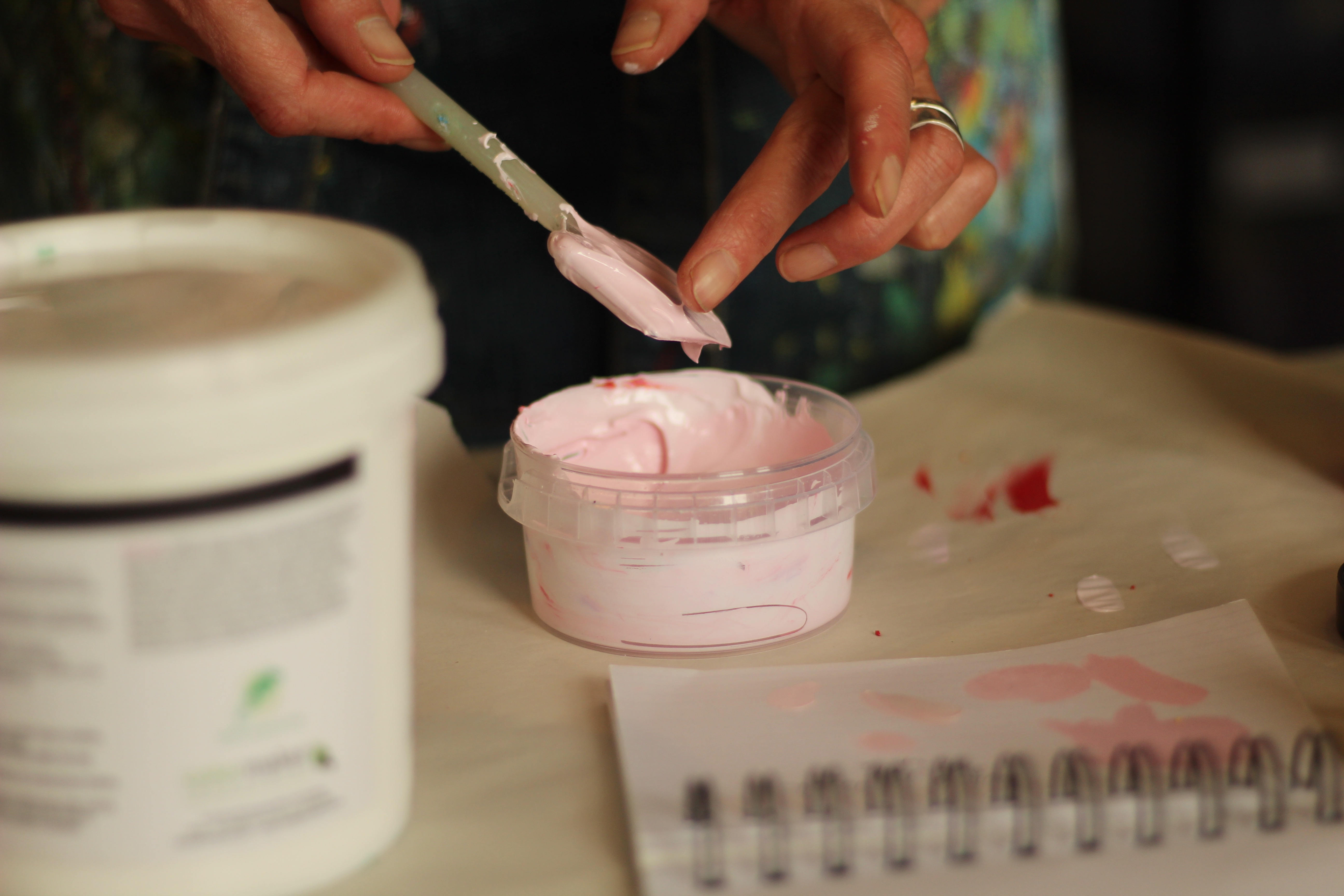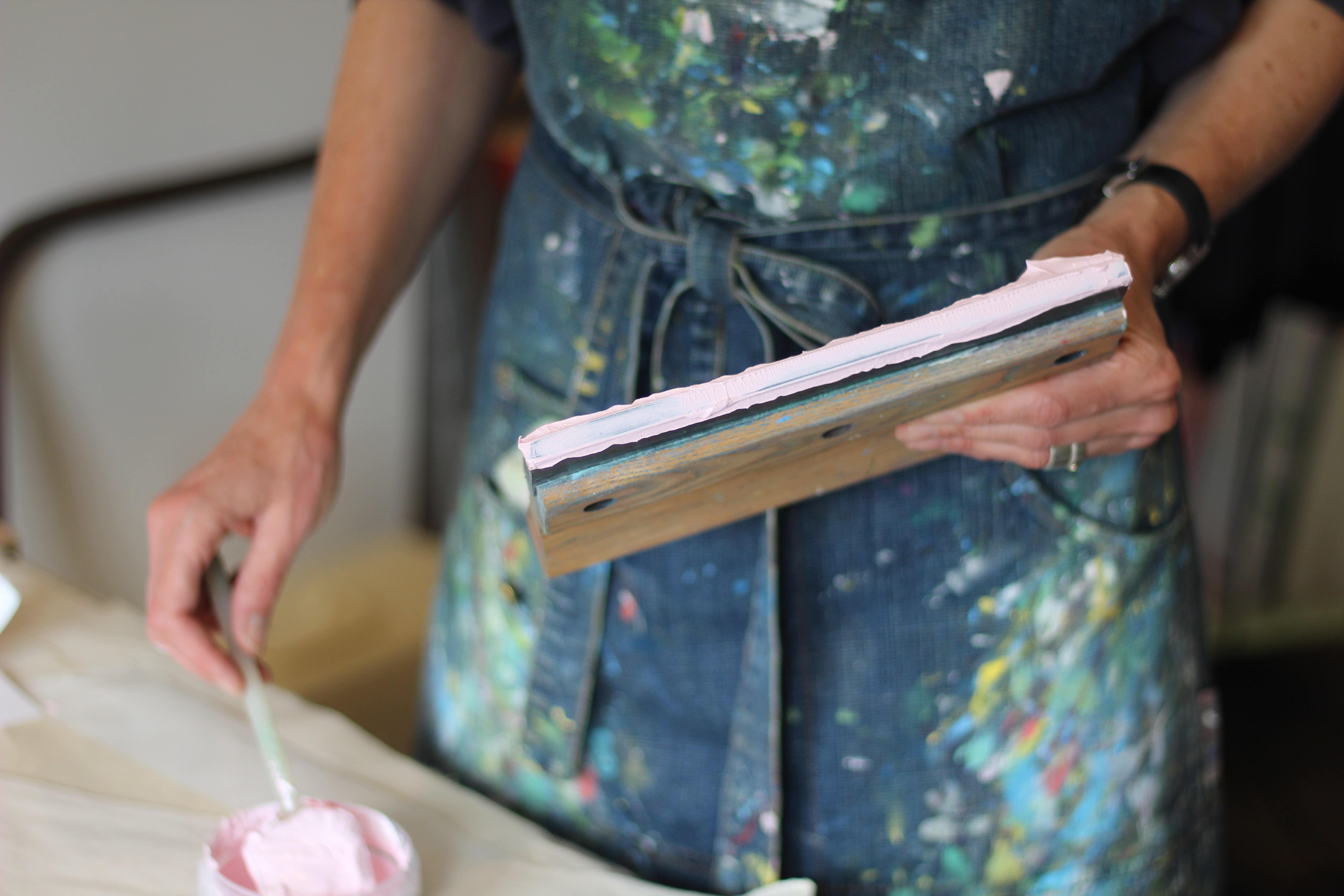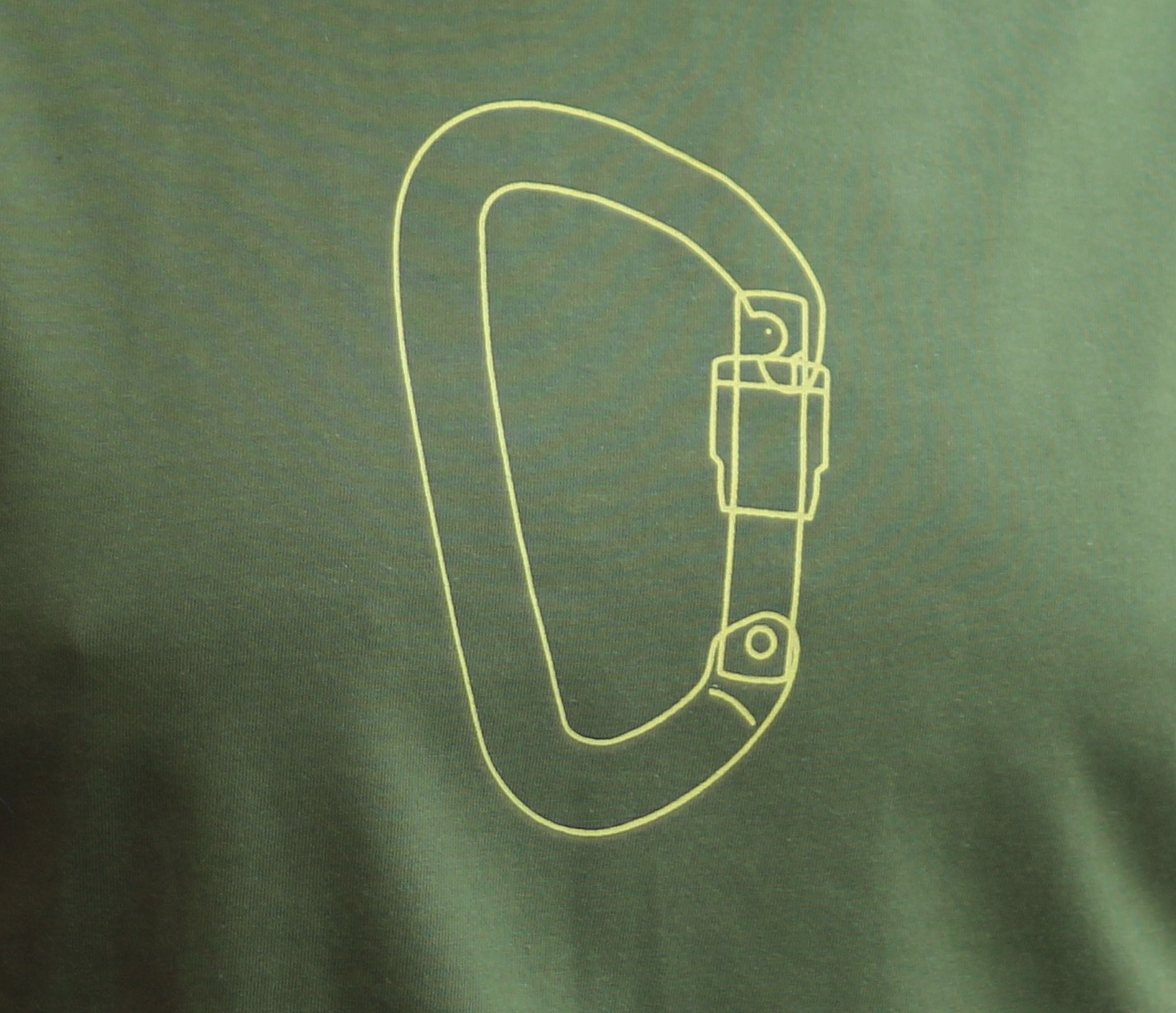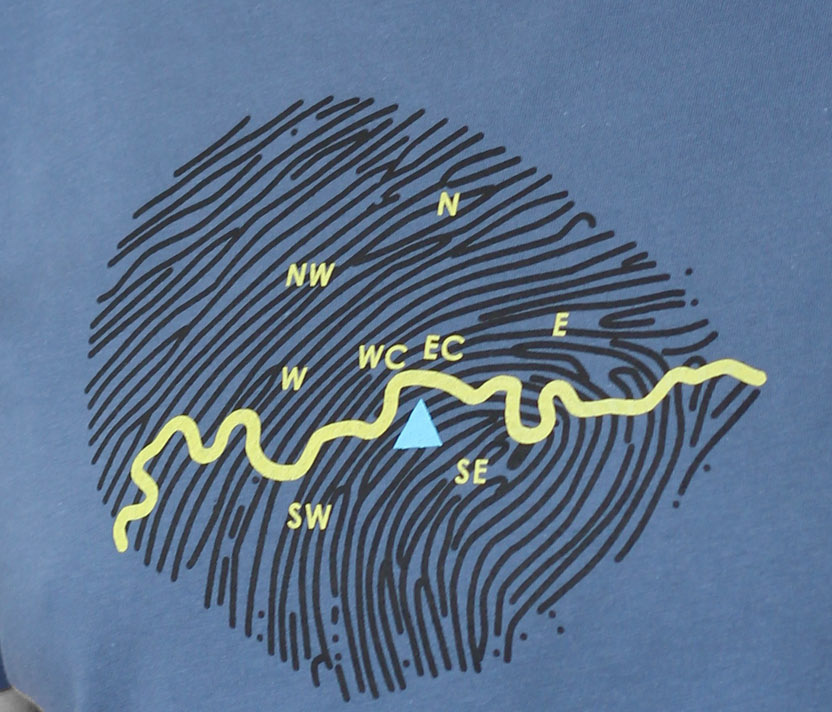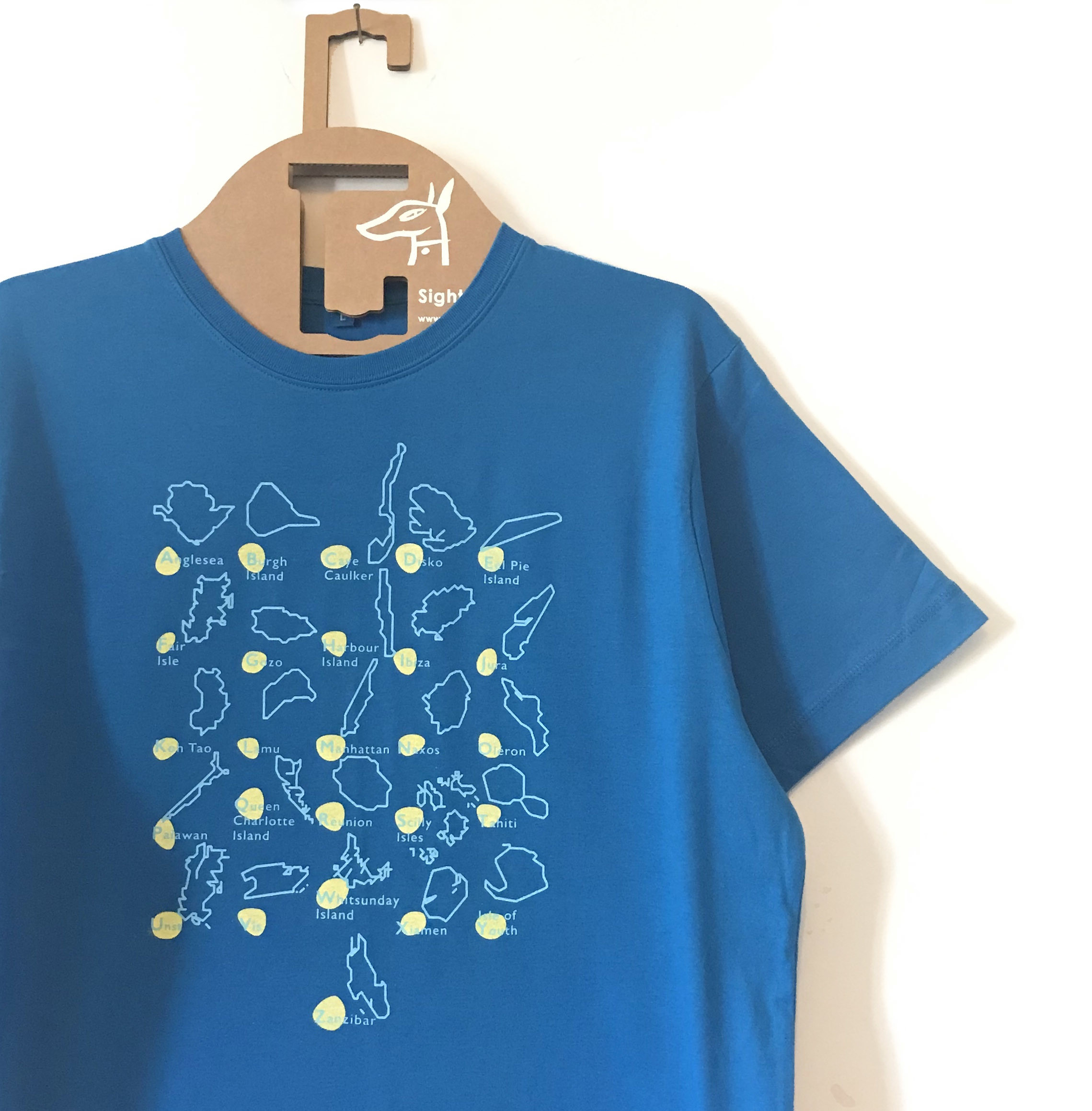 Not On The High Street
"The NOTHS merchandiser knew exactly what she was looking for – I'd created 3 T-shirt designs, originally as gifts for my husband, and brought them along to the meet almost as an afterthought.  The buyer had spotted my tees in my marketing material and asked to see them. She had liked the textiles work I was hawking but said they weren't right for NOTHS. The T-shirts, she said, were a great fit! I was sent off to build the collection up to 10 designs, and I opened my shop.
"That was in 2016, and it's been a fairly rapid education in e-commerce and retail since then. I still sell many of the original 10, and now I have around 30 designs across men's and women's ranges. I also sell via stockists, Etsy, and my own site.
"Sight Hound is like a little publishing company, I can dream something up and create a finished product, putting it online within a couple of days – if the stars align!
"So I can easily try out ideas, and ditch the ones that don't land, without waste or too much agonising. I like the technical challenges of my process as well as the creative ones. Sight Hound designs are often graphic, geometric and line, and that's because these are the marks that look fabulous screen printed onto a cotton tee."
inspired by design
"All Sight Hound designs celebrate something- a hobby you're passionate about, a sense of adventure, the stuff you look forward to at the weekend. Also, I love a useful bit of kit & so I'm always looking for ways to spotlight those beautifully-designed classics; my coffee-pot, a climbing carabiner, the axe in my 'Jack' T-shirt.
"I've just completed a new print- 'Island Alphabet'. Since the first collection was put together with my husband in mind, I thought I'd reference his alter-ego, a dude in a surf-shack. For the alphabet, I crowd-sourced for folks' favourite islands on my social channels.  I also dug into some travel supplement "listacles" to come up with this A-Z.
"This tee covers a world of island escapes, and I love the idea of island life."
Environmentally conscious
"I came into screen printing as the old oil-based system was being phased out, and solvents had been used to clean up. So I have always used water-based inks, which are now used in many commercial set-ups too. In that way I was lucky. As a consumer, I always look for an ethically produced product where I can, so I've sourced Fair Wear Foundation garments right from the start. Now I also carry an organic range in women's T-shirts.
"The screen printing process is quite agile – a bicycle rather than a juggernaut – so there's very little waste. I keep a supply of tees under my work desk to test print – after a while these build up & I create epic multi-layered unique pieces, some of which are recycled into the yarn to attach swing-tickets.  And I've a big box of these put aside for Heather Orr, the Folkestone-based macrame designer, to see if she can use them in her work.
"The Sight Hound brand uses recycled kraft buff-coloured swing tickets and envelopes for dispatch to customers. Last year I sourced a vegetable-starch cello, so there's no plastic in our packaging and hasn't been for quite some time. Some of these decisions were made for aesthetic reasons as much as environmental intent- it's very much a part of the brand."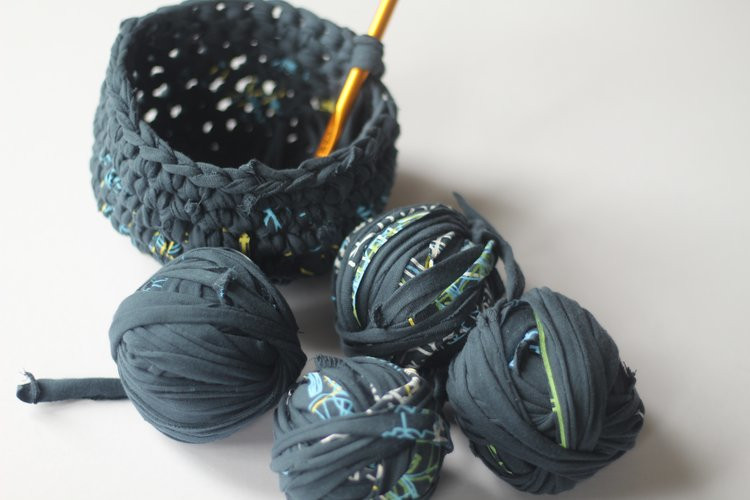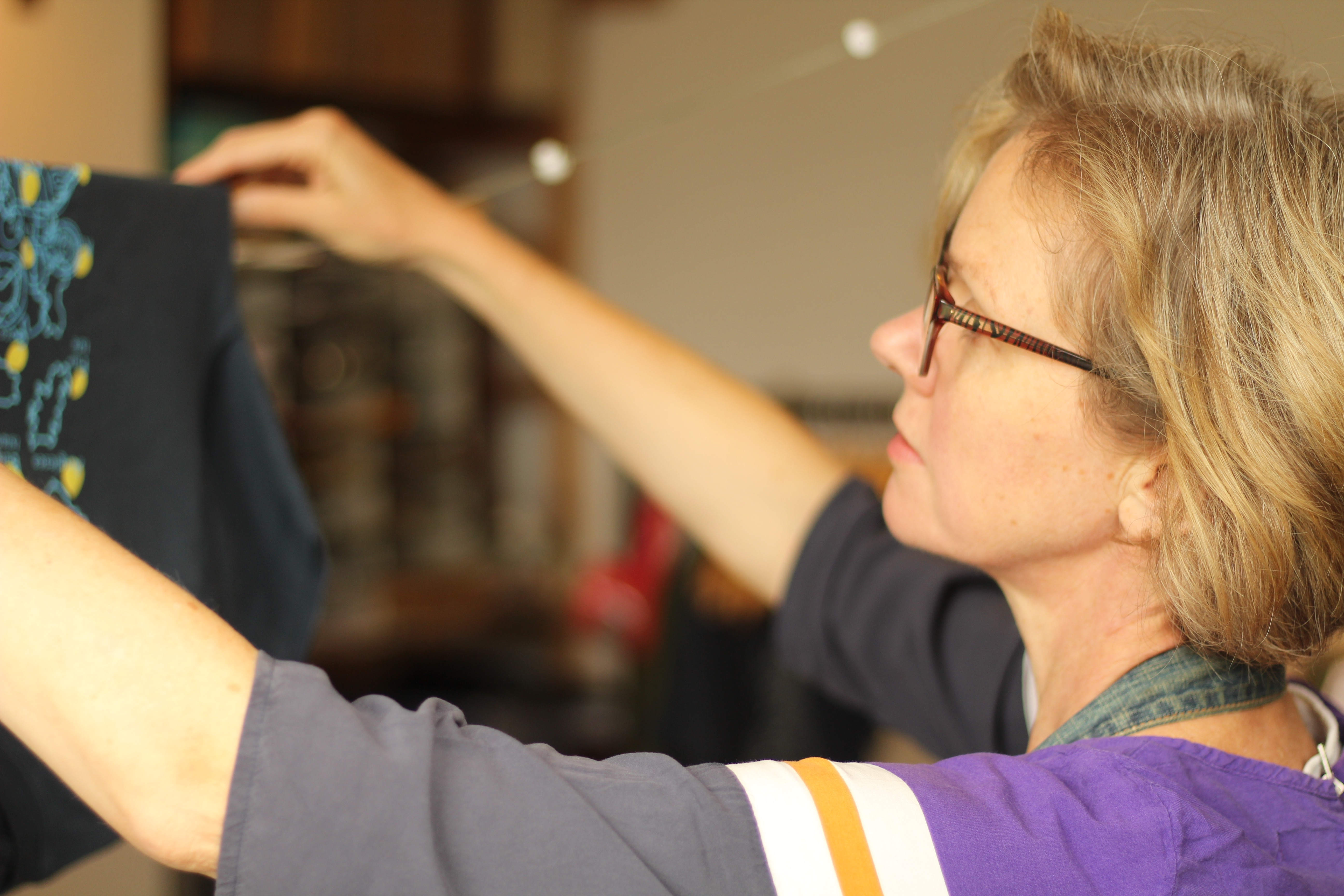 sketching for the next project
"At the moment I eat, sleep and breathe T-shirts- I'm prepping for the trade show – Top Drawer in Olympia.  But I've been sketching a lot over the summer. Over recent years I've tackled a couple of company logos, illustrated a walking map, book cover, book illustration, film poster and created character illustrations for a blog. It's a broad mix."
insight to the future
"I'm hoping to get more stockists with independent shops, gallery & museum gift shops for Sight Hound. Building my business is also key for the future, I have a couple of target places in my mind where I'd really love to see my brand. I do expect to take on staff and move to bigger premises when the time is right. I often dream up new products in the illustrator/ designer vein, which I have to park (in a sketch-book) as my side-projects are kryptonite to my productivity! One day it'd be good to have the capacity to perhaps develop one or two of these, but we'll see. I'm absolutely loving my job and I want to find out where it can go."
discover more about folkestone below