Dive Into The Water – Auria Swimwear
Auria Swimwear is created from regenerated fabrics made from reclaimed ghost fishing nets and other pre and post consumer waste.  This is slow and sustainable fashion at its best, and straight from the heart of Folkestone.  Folkelife met with Diana, owner and curator of Auria to discover her inspiration.
"I was at Glastonbury Festival when a friend messaged me to ask if I'd seen what Rihanna was wearing.  I didn't know what she was on about for a moment, and then I looked on Instagram and saw it.  There were all these fashion bloggers asking where they could get this swimming costume, and it was mine!  That's all you really want, a celebrity wearing your work."
Diana studied at Central Saint Martin's, part of the University of Arts London. You take one look at her creations and know she has an eye for detail and a finger on the pulse of what's needed.
Fashion contour
"St Martin's was really where it all began.  I absolutely loved it there, but when you get there, you then have to choose what to do for your actual degree. I wanted to do fashion and marketing but there weren't many courses that did that.  But, I did see a Fashion Contour course, which didn't have a course description.  We were the guinea pigs!  So I ticked that box, even though I didn't know what Fashion Contour meant!  I was thinking along the lines of the contours of the industry.  It was only on day one of the course when the tutor said we were working with lingerie, swimwear and structured bodywear that I thought 'Oh!' "
"I suppose it was serendipity really because I ended up being really good at it."  Diana is so modest in her appraisal of her work.  She really, genuinely, seems surprised even now.  "We had to do these 'Live Briefs' where a big company such as Ellesse would come and tell us what they'd like us to make.  The brief was to make something inspired by a tennis ball, so I ended up making this dress, and I won!  They sent me to Rome and I had my design shown in front of Jade Jagger and so on!  I thought 'This is cool!'"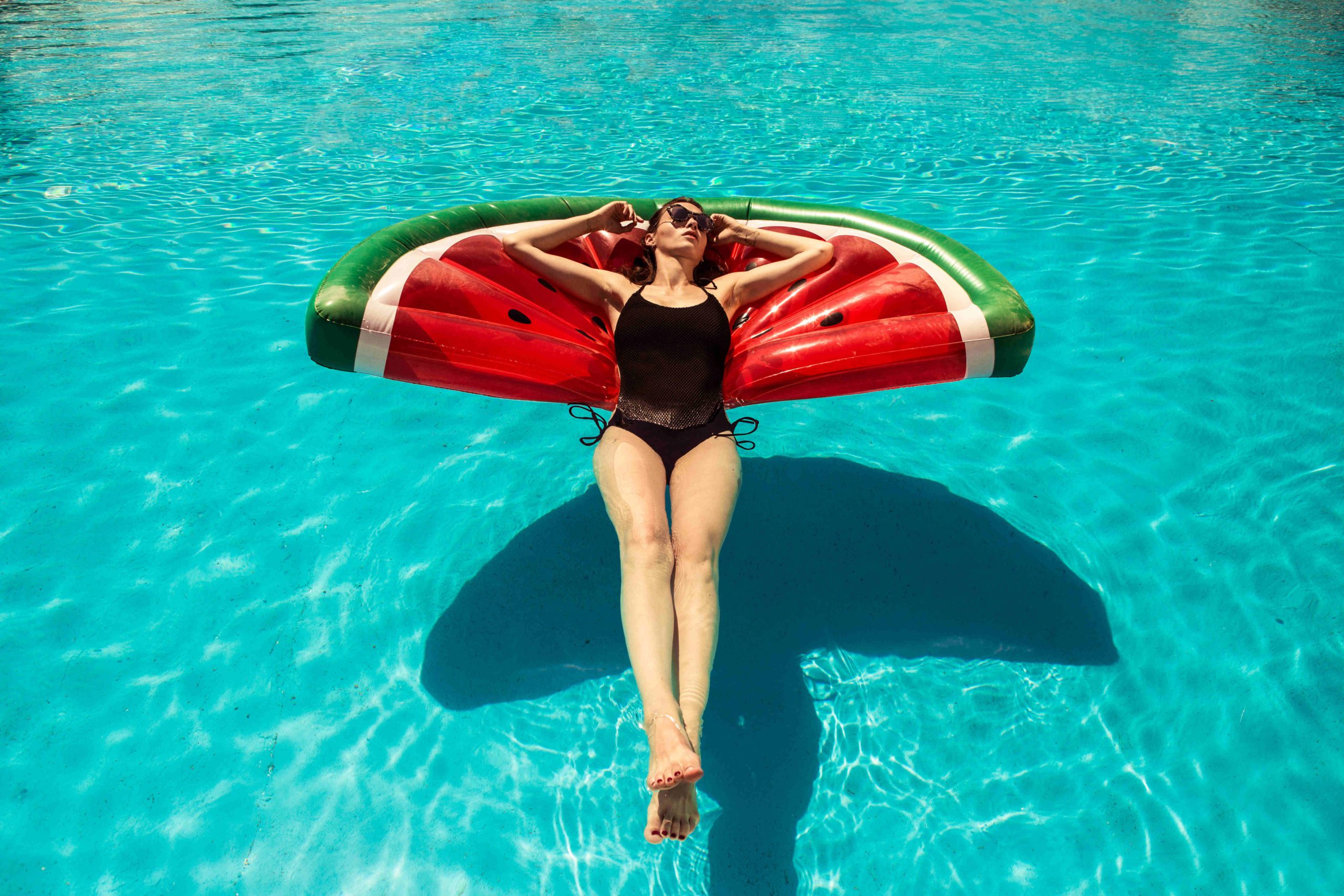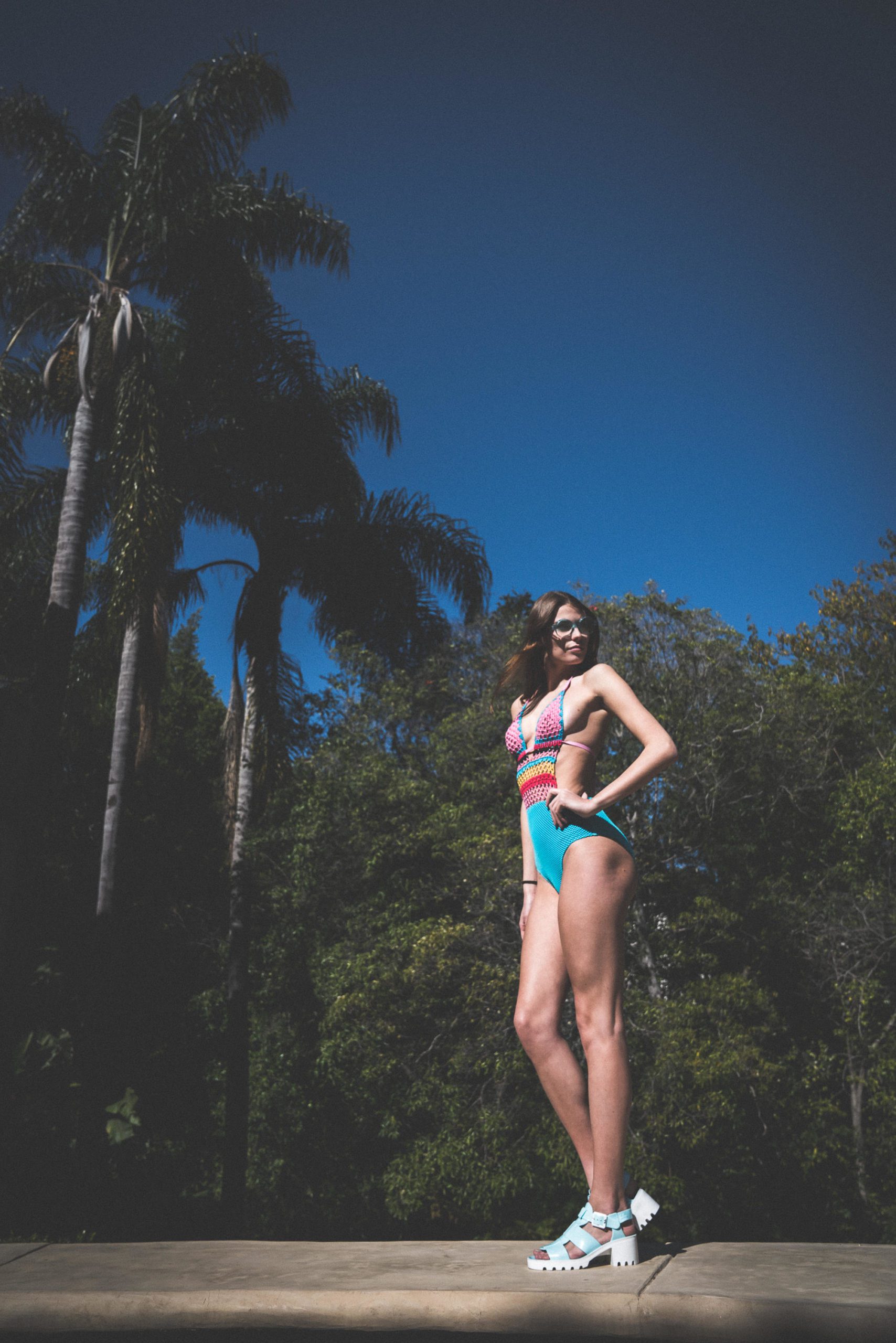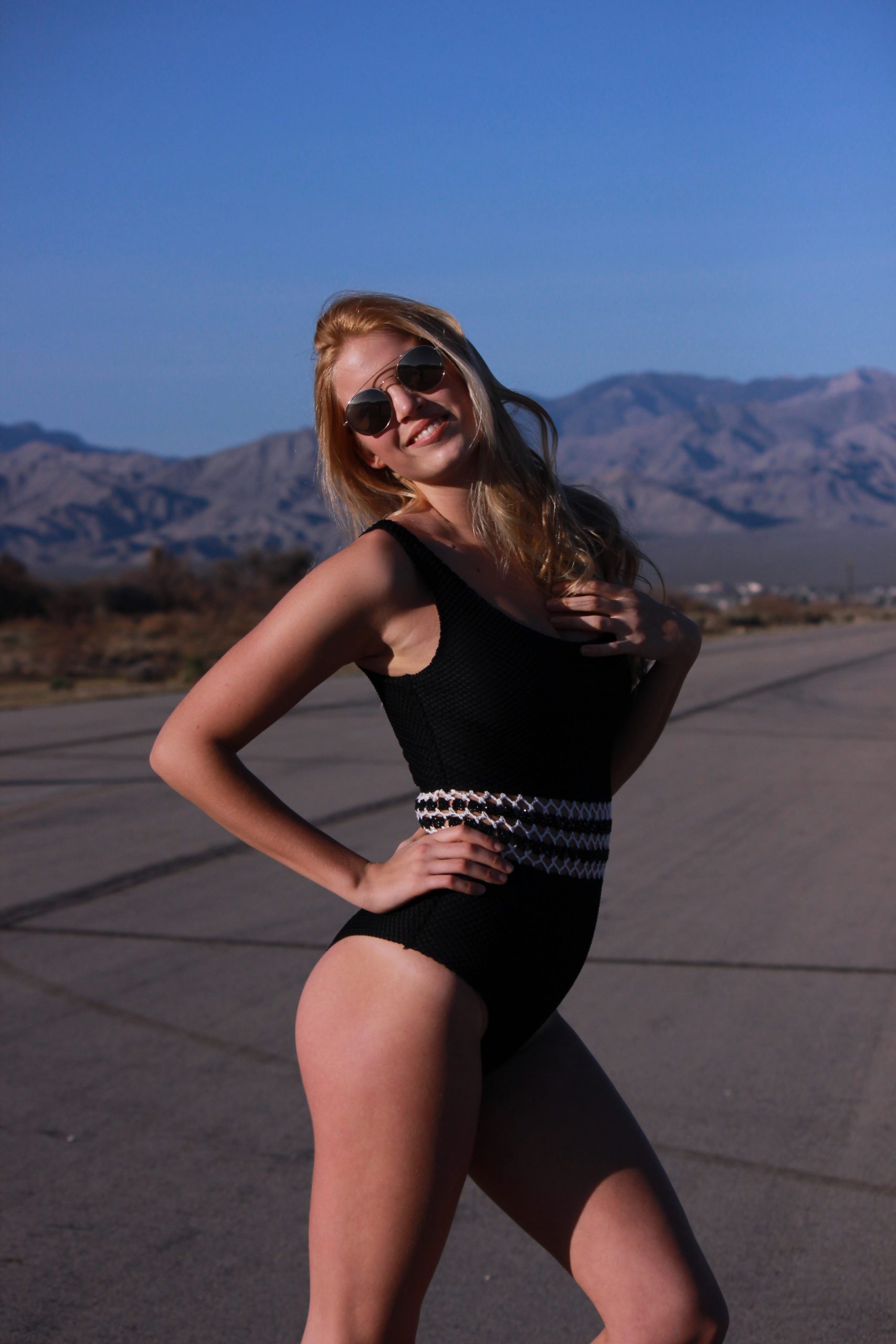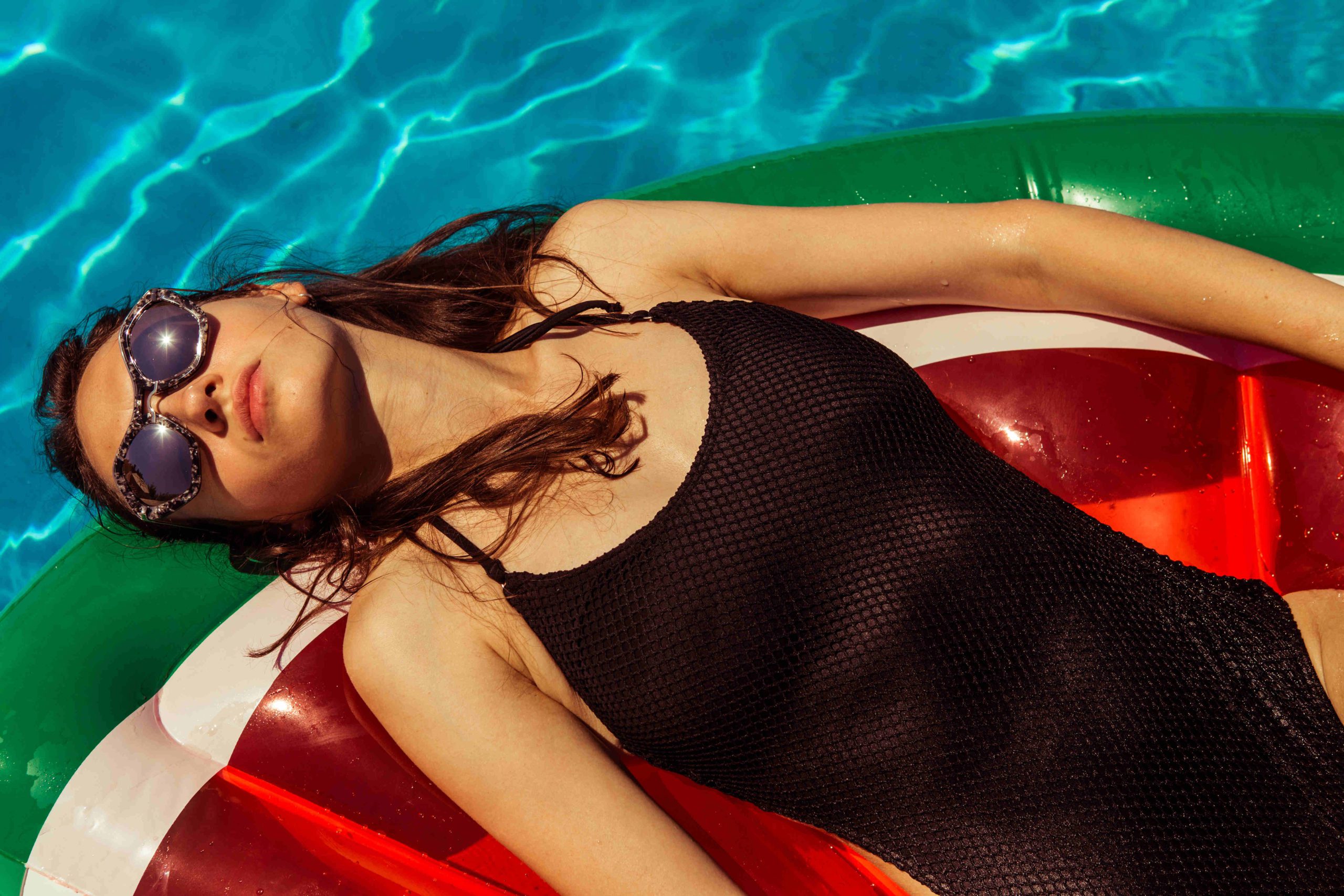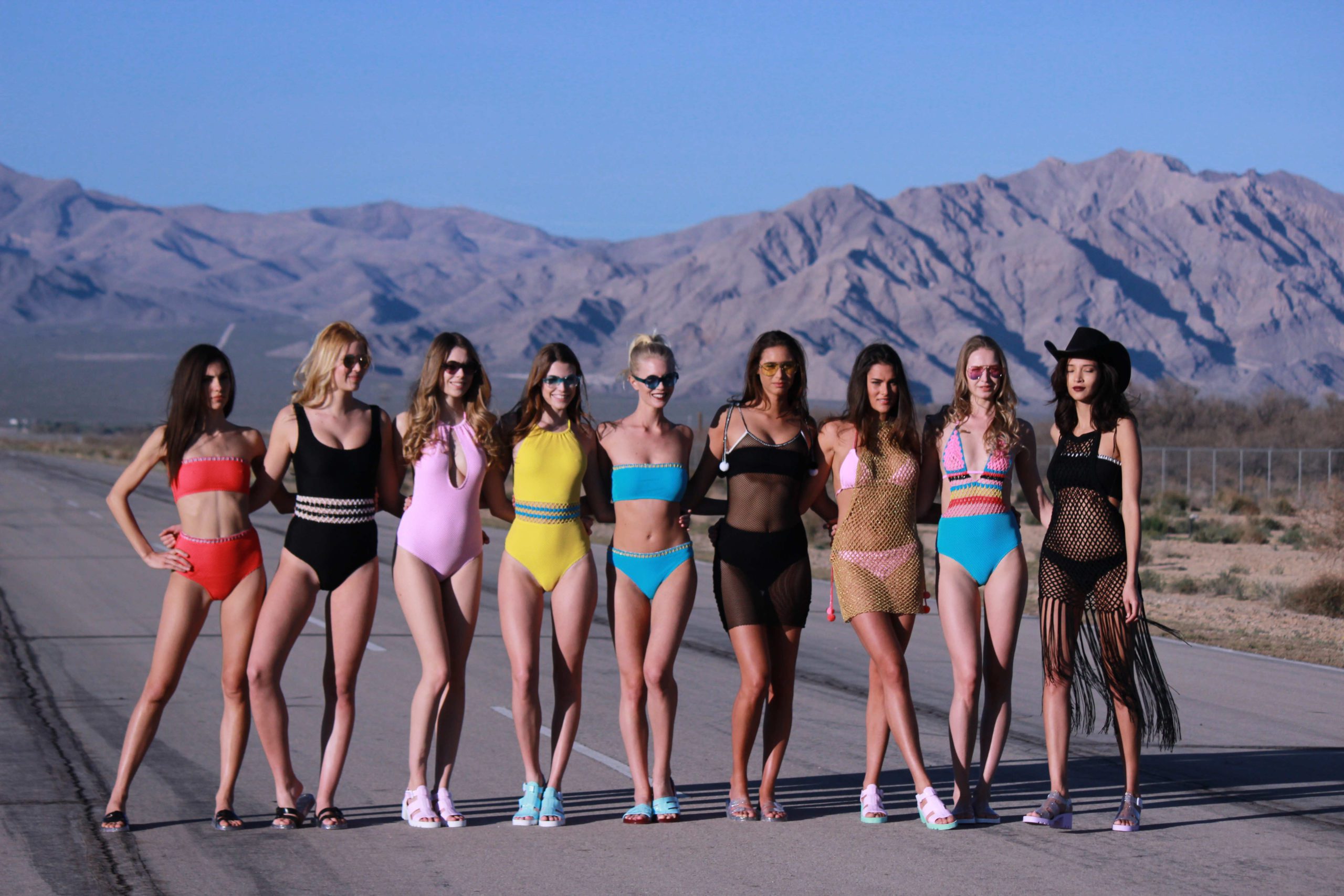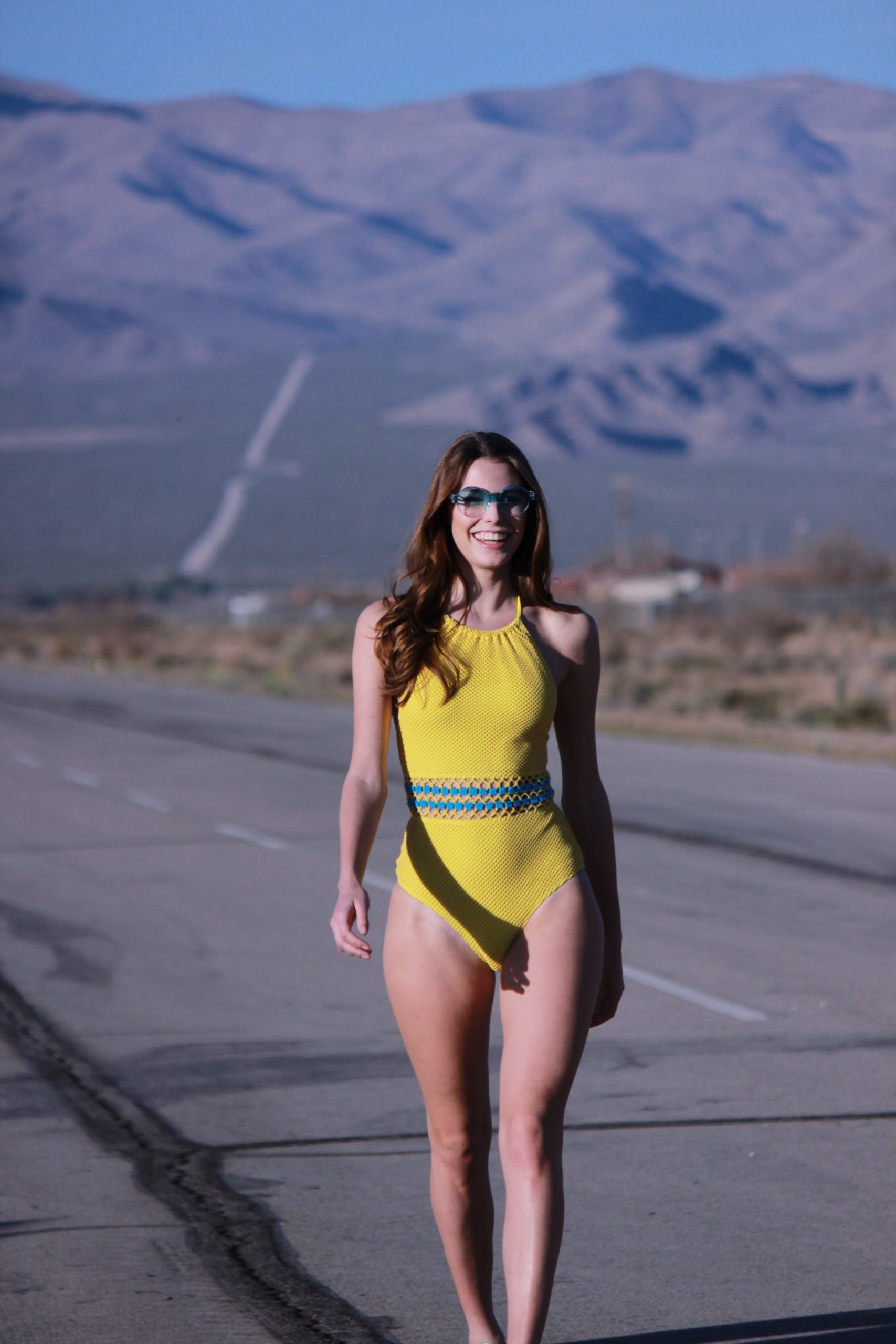 the speedo brief
"My second year at Uni was probably my most inspiring.  Speedo came in with their proposal.  I'd never heard of Michael Phelps, but he'd competed in the Beijing Olympics and won 8 gold medals.  However, the material his swimsuit was made of was then banned because it aided buoyancy.  It was made of 50% polyurethane which kept air bubbles in the material.  So the fabric was banned from being made and Speedo had quite a lot of it to get rid of.  Thousands and thousands of metres of surplace waste, and garments that had already been made up.
"They came into our classroom and gave us a garment 'That's a woman's wetsuit, or a man's shorts, and you need to remake it into something else without having anything left over!'.  I thought that was a really clever concept.  How many of these companies have so much waste, and here was one not wanting any!
"I designed this mono-kini which was a play on the theme.  I made these cups which were inflatable baseball cups, so you pumped them up and you had a built-in life jacket!  It was perfect for anyone who couldn't really swim. That went on to win an award and went on tour with the Speedo collection.  It went around the world, I went to Dubai, to the Burj Khalifa and so on!  I started to think I might be quite good at this!"
New york, London, Paris…
"As part of my degree, I had to do a year in industry. I spent 6 months in New York working for a lingerie company there. The other half of the year I spent working for Marks and Spencers.  I think it's really important to work in totally different places because when you're doing your year out, you still don't really know what you want to do.  To be able to experience working for a small company, as well as a really big one, is very important.
"My graduate collection was my end of degree project.  I decided to do swimwear because the Speedo project really inspired me.  I wanted to collaborate with an artist and do digital printing on the fabric.  Digital printing is everywhere now, but this was 2012 and it wasn't such a big thing.  I wanted to use the body as a canvas, as a piece of art.  So I did my Graduate Collection with a friend who was doing illustration at university and my collection ended up winning the Fashion Innovation Award!" 
London Fashion Week
Diana's work was awarded a place at London Fashion Week which came as a surprise.  She was just a graduate, and to be showing her work there was a really big deal.  She'd made the collection sustainable because that's a big part of her ethos.  She discovered a fabric that had just come onto the market called Econyl, and she was the first person to use it as part of her collection.  It's recycled nylon, fishing nets from the sea and other pre- and post-consumer waste.
"They get the fishing nets from the sea and melt them down to extract the nylon.  They then make this into a new fabric and you go on from there.  I was the first person to use it and created my collection for London Fashion Week.  Looking back, I remember, I'd gone out to get coffee, or lunch or something, and came back to find a business card from Urban Outfitters!  I love Urban Outfitters!  It was my favourite shop when I was younger.  They wanted to meet me and were interested in my collection! 
Auria Swimwear Business
Urban Outfitters was the first to buy her collection, followed by a few others, which made Diana realise she had a business to run!  She had a studio in Bethnal Green which she used with some friends and even had interns working for her.
"My collection is different.  Because it's swimwear, I can design in the winter, and sell in the summer.  I don't need to do two collections a year as normal fashion does. That helps in sustainability too.  If I like a design, then I keep it on, so I don't work like the traditional fashion industry anymore."
fashion in folkestone
"I got bored with being in London.  I'd been there for 10 years and it is so expensive.  Running my business there meant that any money I made went straight back into the business.  My fiance and I started looking at places to buy outside of London and I thought it really important to be by the sea.  That's what inspires me.  I had so many good memories of growing up in and around Folkestone that we came down here to see what was on offer.  I love it here.  It also is so speedy to get back up to London if you need to.  
"There are so many charms to Folkestone, the Harbour Arm is so cute.  Jack, my fiance, was blown away!  I took him to The Warren where I used to go fossil hunting with my dad, and to Sunny Sands, and Jack just thought this place was amazing!  So we bought a place down here.  Funnily enough, our old flatmate has followed us here too.  Friends came down to see us and have ended up buying too.  I think we're all on the same wavelength, and Folkestone really suits us and our work."
plamil marketing and swimwear
"I've managed to get some marketing work into my life too.  I work for Plamil now too, which fits in really nicely with my swimwear work. That's such an amazing place to work, pioneers in the vegan industry and the vision that Adrian has.  He's such a great person to work for. 
"Jack runs his filming business from here too, and I help with that.  We've really got many areas covered in how we can work and be creative.  We're also starting a family too, and are really excited about that.  Folkestone is such a great place to live, and our work suits us here.  It's going to be great to bring up our children here too."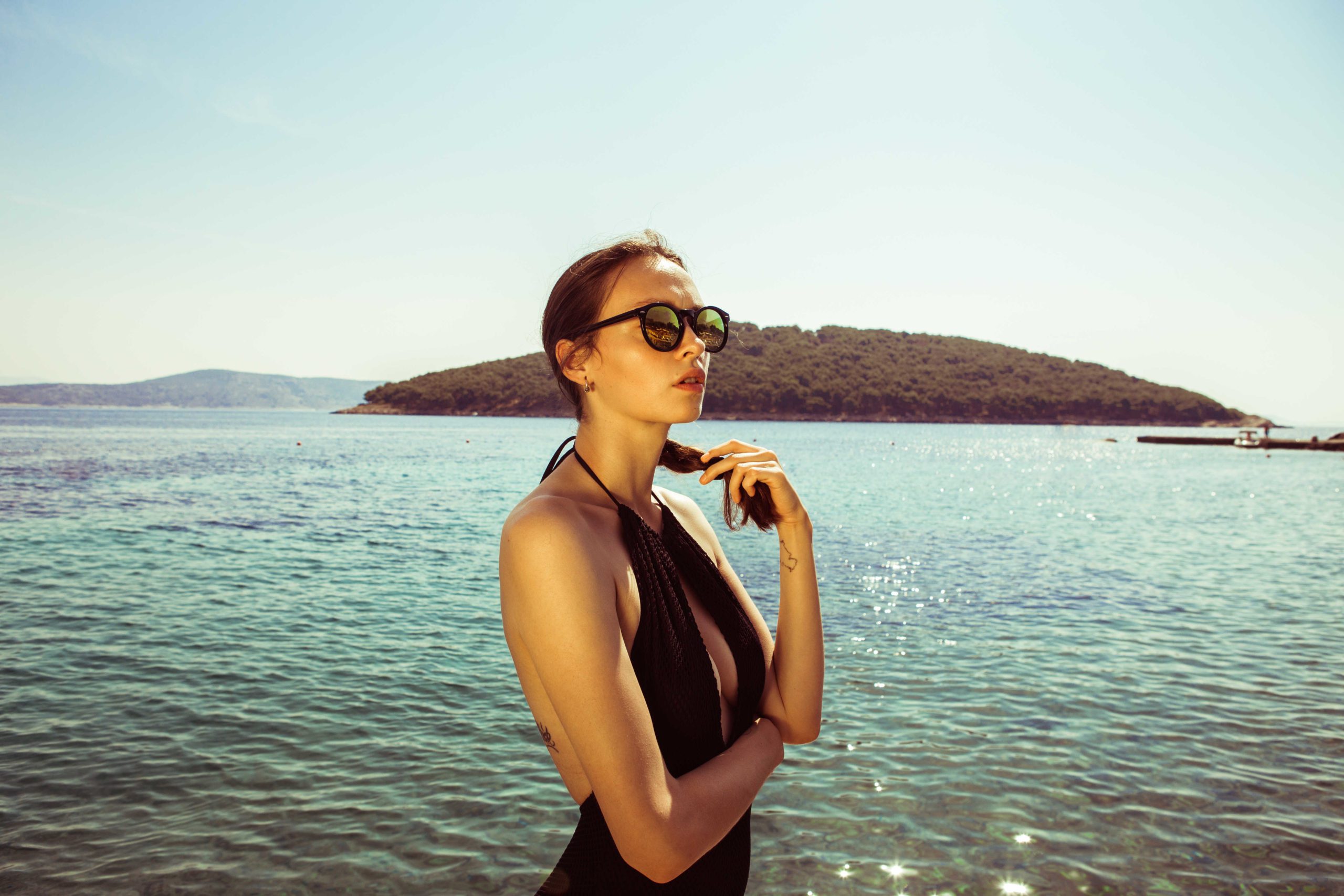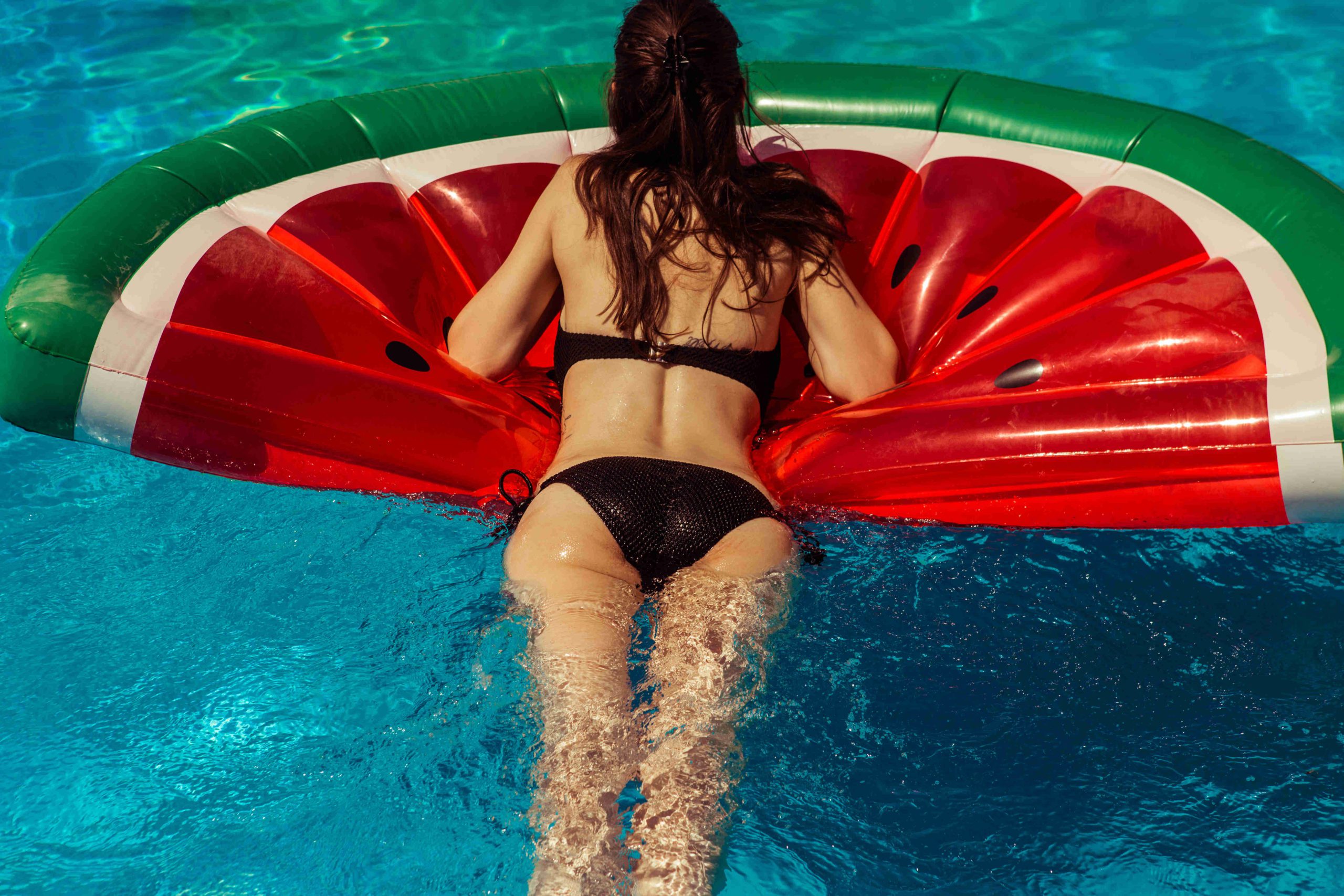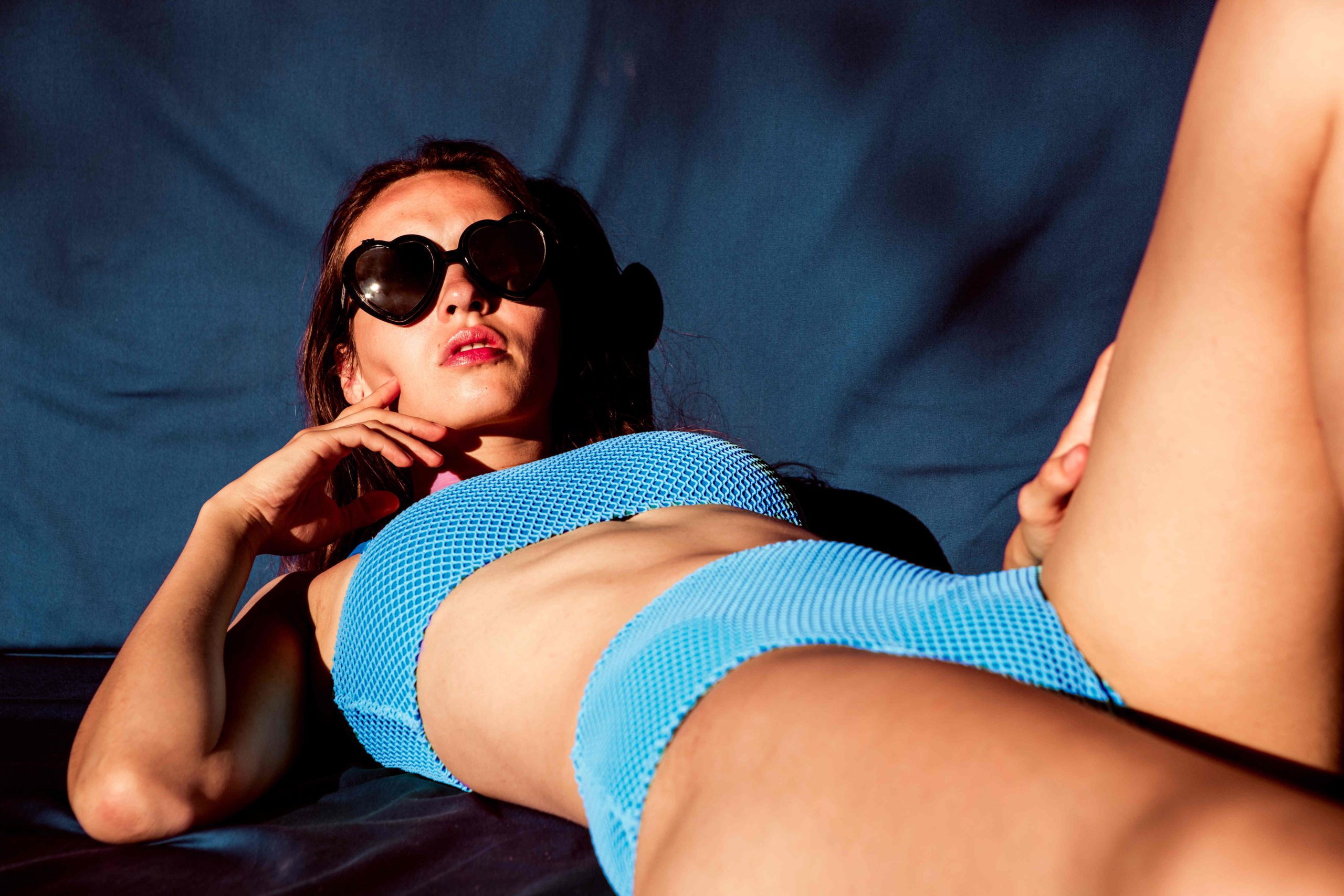 Discover more about folkestone below