custard HQ – jo Burke and Phillip Price
Custard HQ is situated on The Old High Street.  It's run by author, comedian and actor Jo Burke and her scientist husband Phillip Price, who's also an artist.  Phil is Folkestone born and bred, and Jo had been coming to the town since childhood.  With the town on their radar, children's books to publish and paintings to sell, they've set up shop and cater for a wide audience.  Folkelife connected virtually with Jo to find out their story.
"Custard HQ is named after our first children's book – Standing On Custard.  It's the perfect name for our gallery/creative space. When I met Phil in October 2015 and realised what an amazing artist he is, I immediately wanted us to work on a project together. I'd already released my debut, adult comedy book 'iScream'  as part of my Edinburgh and Brighton Festival show, of the same name, that year. 'iScream' reached No.17 on Amazon and still receives rave reviews. So with my writing and Phil's artwork it made sense to collaborate. We are a great team, it feels natural and as if it was meant to be. Since we met we have created and produced four children's books that celebrate diversity and inclusivity."
moving to folkestone
"Bizarrely, I met Phil the month after I started looking at buying a house in Folkestone.  I was fed up with London and thought I could sell up, move to the seaside, have a sea view and still commute in when I needed to.  It sounds like being perpetually on holiday!  Then, the month after, I met Phil and found out he was from Folkestone."
zombie walks
"On our 3rd date (because you remember the early ones) we had lunch at The Leas Cliff Hall. There was a charity Zombie Walk happening, it was an unusually hot day too and great fun.  We visited Phil's family who all still live here, and well, that's that really.  We got married in 2018 and still haven't managed to get the house yet – long story – but we have got Custard HQ!"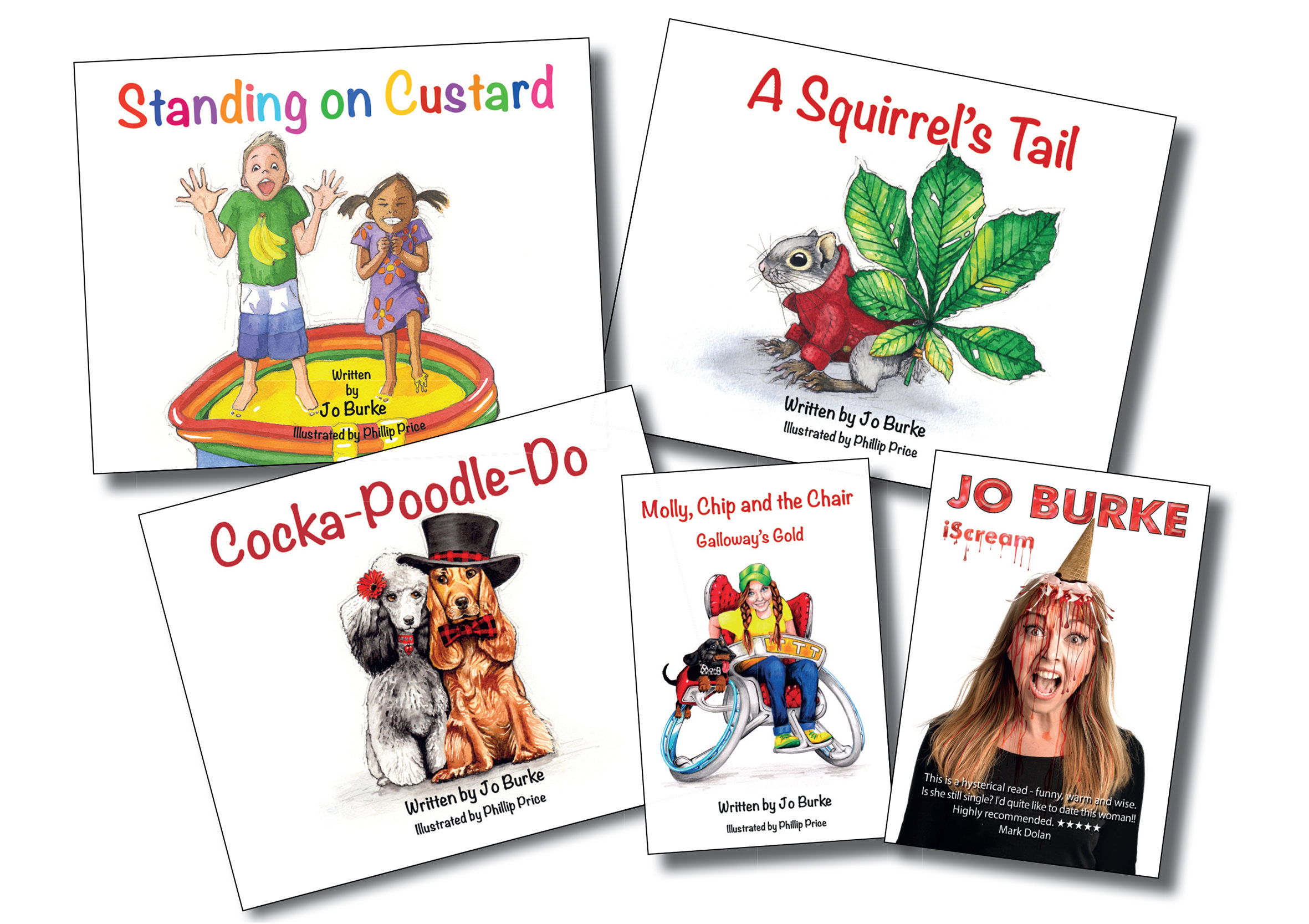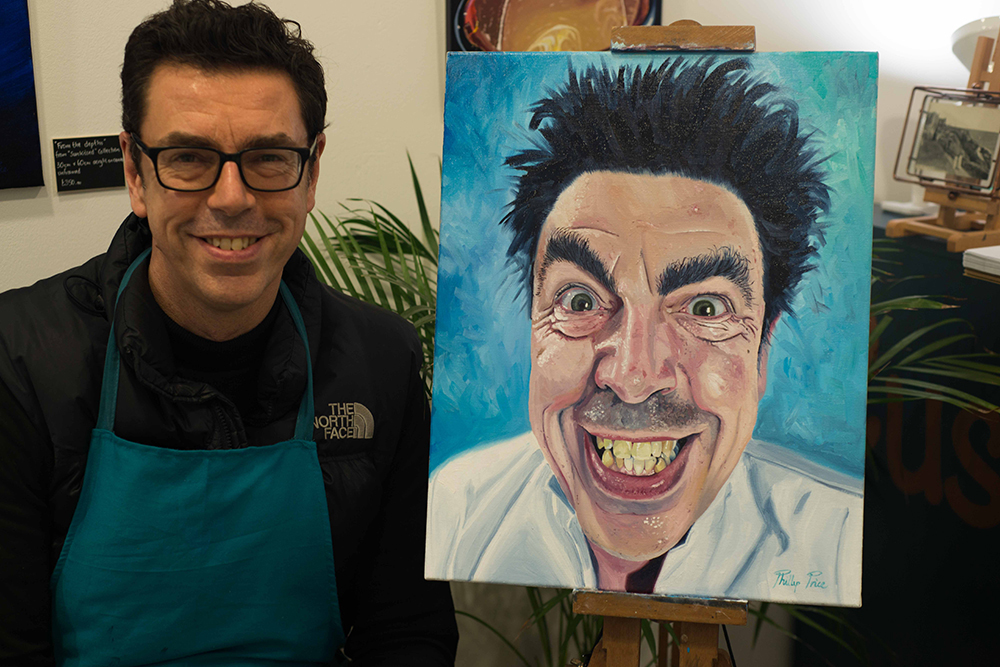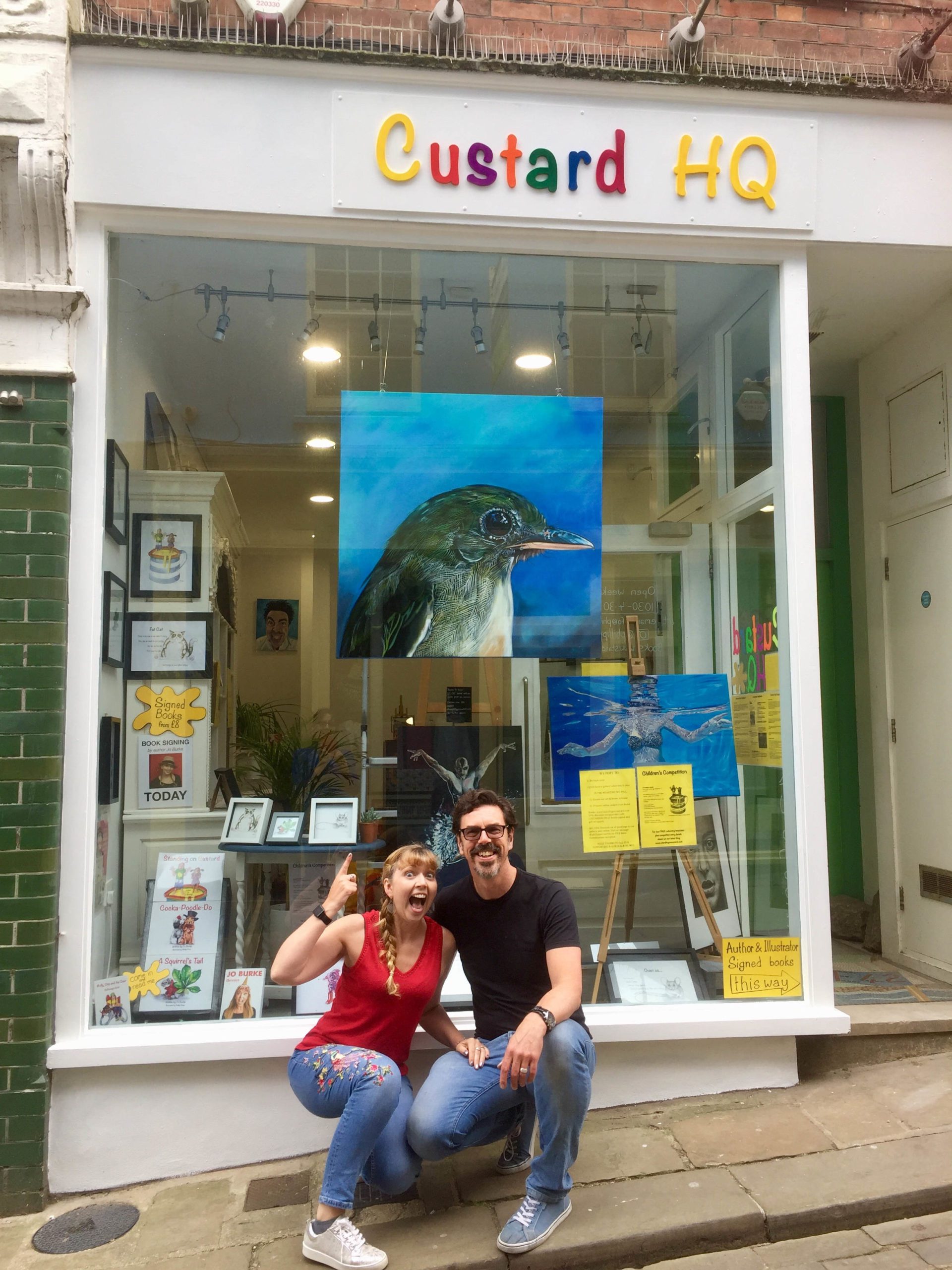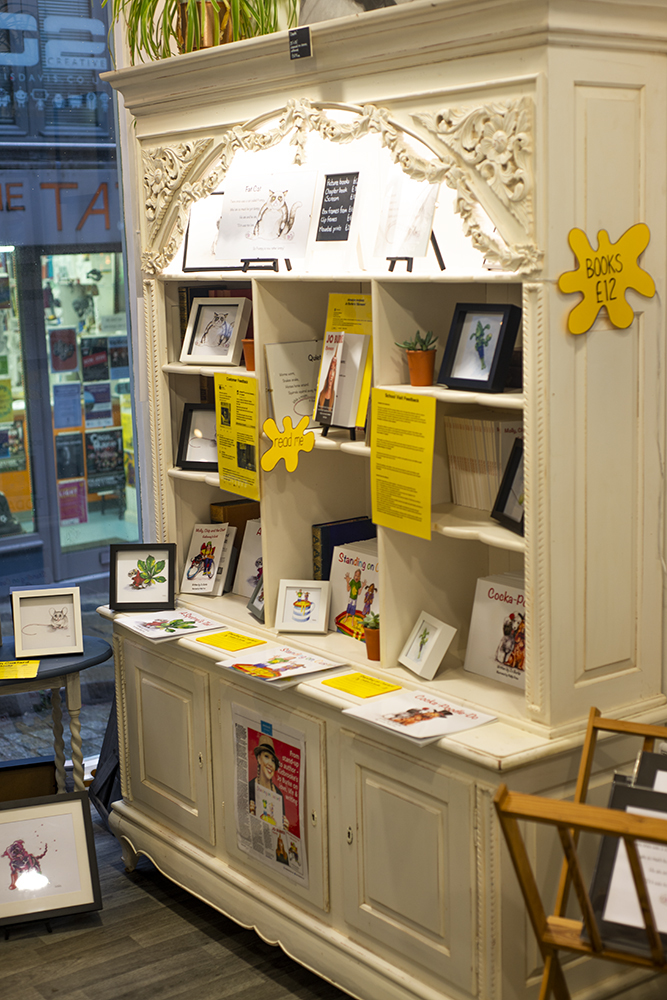 creative living
"In 2016 I took the plunge to become fully reliant on my creativity to pay the bills. I resigned from my three day a week 9-5 job to concentrate on writing and selling my books. I'm a jobbing actor and a comedian too, performing in and around London and the Edinburgh/Brighton Festivals. So now I get to do all the things I'm passionate about.  People often think that being an actor, a writer and a comedian are three very different jobs, but they're really not. They are all about transferring words on a page into something that makes people happy, entertains or informs them.  Plus, it means I can get all of that bizarre stuff in my head, outside and into something useful."
42 The Old High Street
"We knew we wanted to move down here, and the gallery happens to have come before the house.  We hired a pop-up space in the summer of 2019 and stayed down here just to check we'd like to live here.  It was so easy to slip into being residents here. What's not to love? The pop-up shop was great fun too.  We had the Eight-Squared shop on The Old High Street, which is a small space, but perfect for what we wanted to do.  I still love that space. Custard HQ is a larger space that allows us to run small creative workshops. As soon as we are able, we will be running workshops again for friendship and family groups of four."
Christmas and Covid
"We picked up the keys to Custard HQ on 24th October 2019 just in time for Christmas. We were gaining some traction after making it through the winter, when Coronavirus hit. Phil had just sold his largest oil on canvas to date 'Bourne to Dance' and had been taking commissions, then like everyone else, we sadly had to close.
"I'm currently working on the fifth and sixth children's books as well as a podcast.  However, I admit I haven't found it easy to write in these conditions.  I need to be in a frame of mind where I'm not worrying about things, and there has been a lot of news to worry about since March 2020.  But, I think I'm getting settled now, and am able to write again which is good."
Creative quarter
"The Creative Quarter, with it's unique variety of super talented owners and makers are, without doubt, the most supportive, caring and welcoming bunch of people you could ever wish to meet. We feel so fortunate to be part of such a wonderful community. So please do come and meet us, we've missed you. Folkestone is our new home and we love it here; we really want to get stuck in and share all the things we create."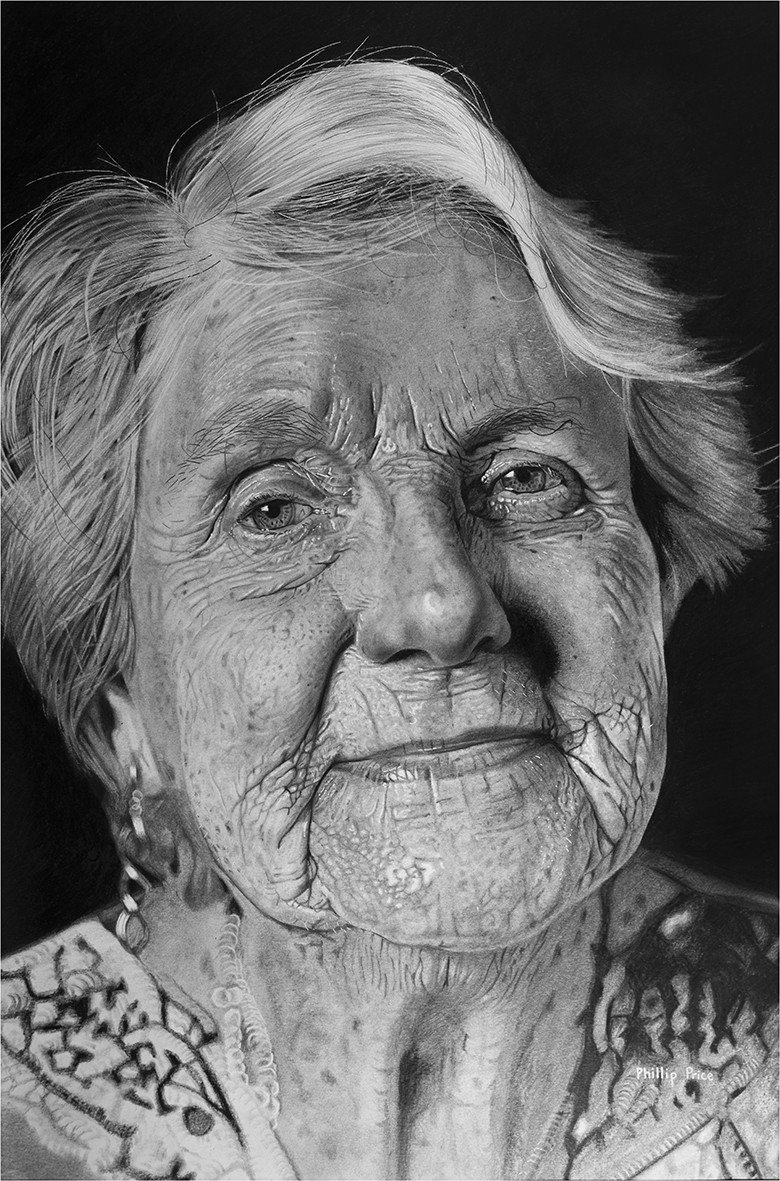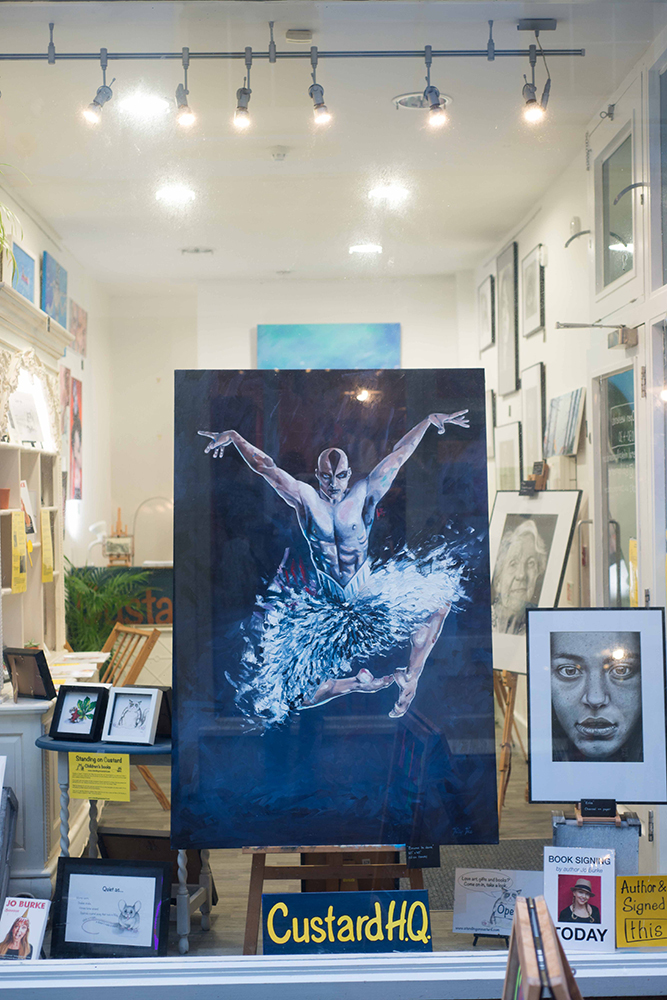 Discover more about folkestone below