Future creatives – Children's activities in Folkestone
Folkestone is a hive of creative activity.  With investment in the Creative Quarter and business opportunities for creative industries, many are moving to the town to take advantage of the work life balance Folkestone offers.  Folkelife looked at the range of activities on offer in Folkestone to nurture future creatives.
YOung Animator's Club
The Young Animator's Club is a free club run by Lydia Hibbert at Creative Folkestone's education workshop.  "I want the club to be free because it's then open to everyone!  Each session we have a different artist come and work with the groups.  It's important to me that these artists aren't animators. The young people can do that bit.  What's good is to be inspired and influenced by different creative people."
Inspired by creative people
The club works with a different company or a local group three times a year. A recent collaboration has been with Folkestone Museum.  The curators brought along items found in Folkestone over the years and the children are creating stories from them.
"They could pretend to be a time-travelling Napoleon who dropped a can of coke up by the Martello Tower, or something else.  Yes, I know, Napoleon didn't drink coke, but… we have discussions about fact and fiction as part of this, it's important!   We're creating a website with these artifacts on, and they will be an animated story attached to each which is rather fun!"
paper boat documentaries
YAC also invites regular creatives to help support the children's work.  Simon from Paper Boat Documentaries visits to show the children how to use lighting in their films.  Ali Assaf from Cognitive Media, another Folkestone-based company, comes in regularly to help teach animation. 
"We have such a wealth of people to call on, we're really lucky!  When I was doing my degree in animation, we always worked with animators, but never other artists.  I think it's really important to get your inspiration from so many other sources.  You don't get stuck in someone else's style then.  Working with an illustrator gets you thinking how things are drawn.  Working with a sound artist gets you thinking about the audio aspects of your film.  To work with curators means you can think about the reasons for creating your film." 
digital creative generation
Lydia is also keen that these skills learned are put to use within our local industry.  "I have two girls creating a website for me about how to stay safe online.  All the content is being created by young people; films, graphics, written pieces and so on.  The entire project is created by young people, for young people about staying safe online.  It's important for me that the people who work for me get paid.  I don't like working with volunteers because, especially in this industry, many expect artists to work for free.  I don't want my young people starting out by offering their services for free.  They're doing a fantastic job, and deserve to be paid for it too. 
"I also have a project where the participants learn animation and digital skills, and then earn money creating and teaching the next participants.  We're building a commercial arm to what we do so that we can build the next generation of digital creatives in Folkestone."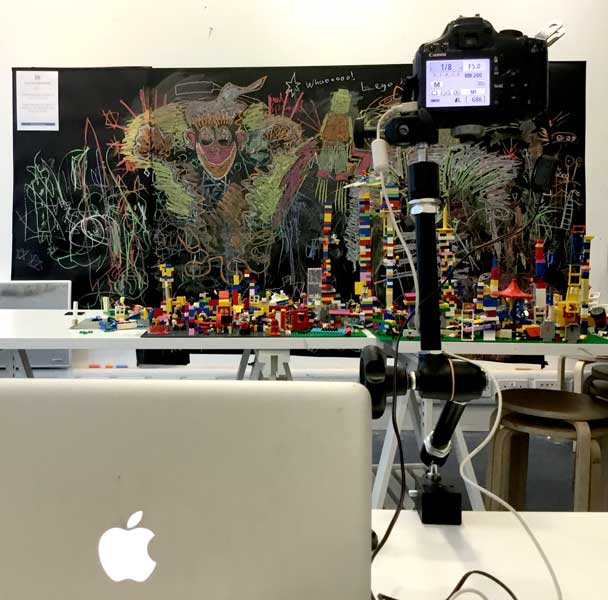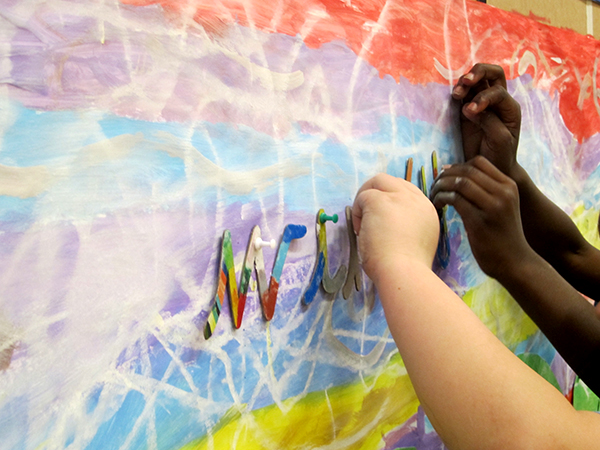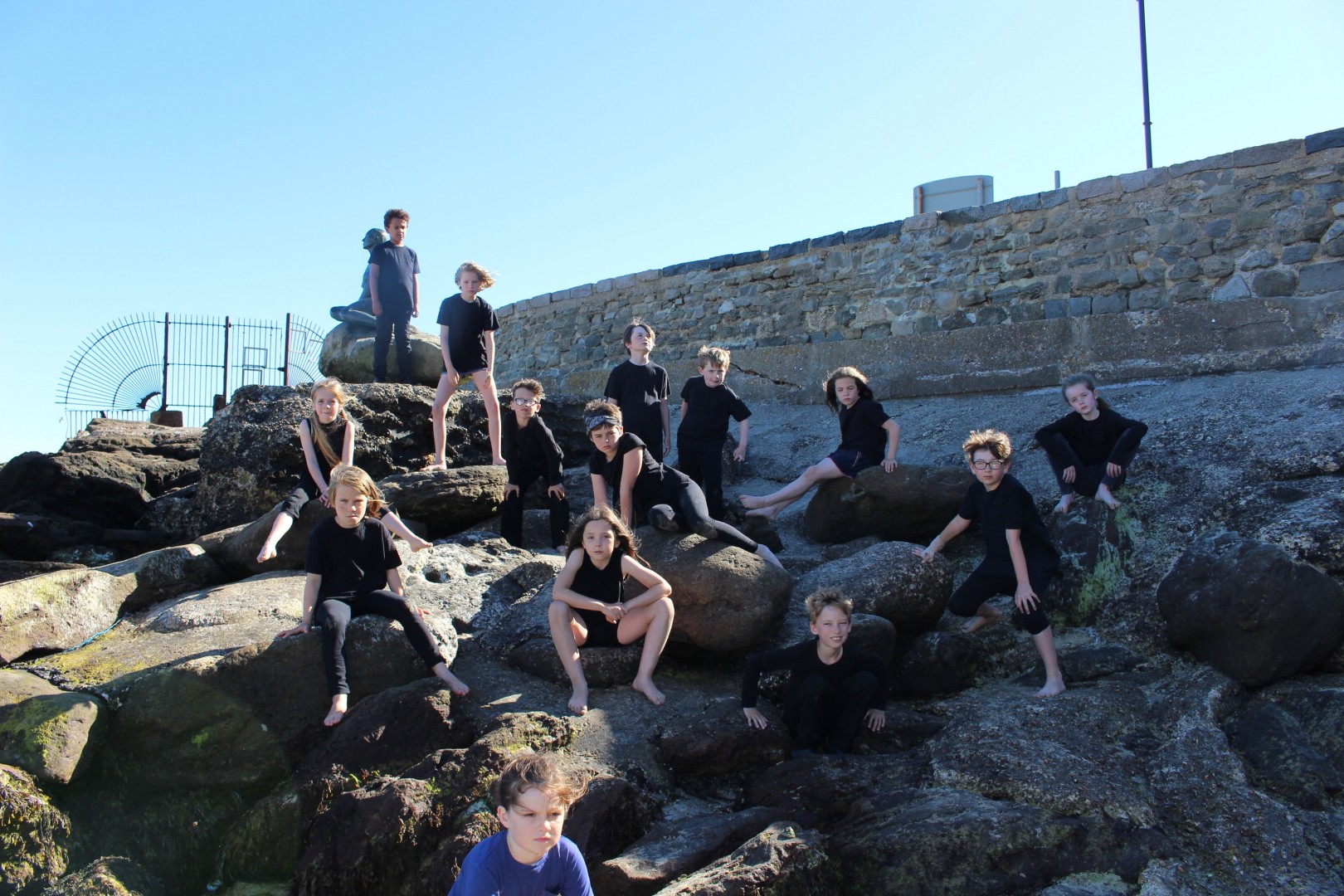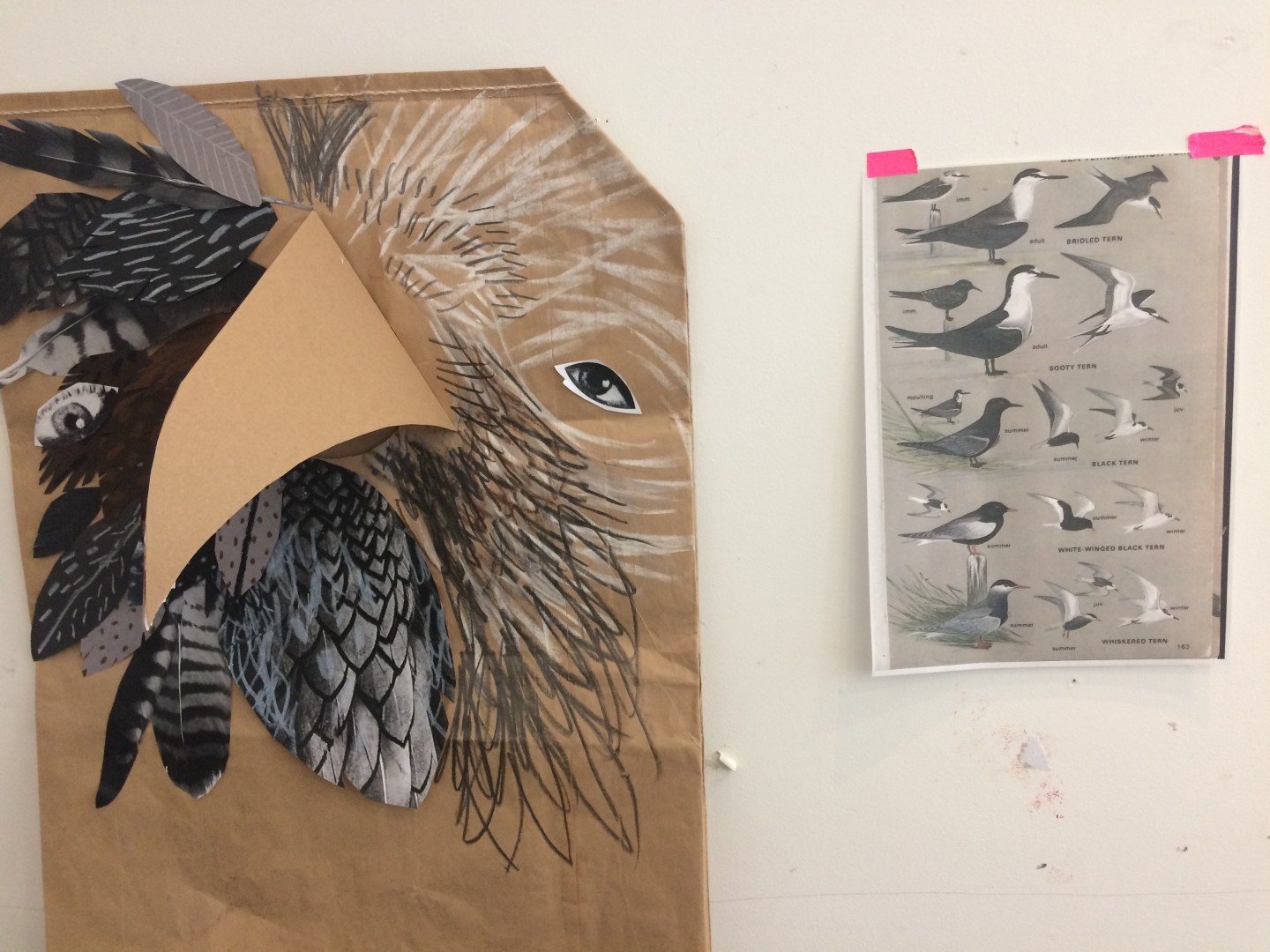 Neon Drama group
This after-school club is based at Quarterhouse. The children range from 4 to 16 years old and are taught by Sadie and James.  Sadie, with her theatre background, also runs Jim Jam Arts and the Folkestone Living Advent Calendar.  James is a dancer and brings music and movement to the mix.  This multi-disciplined approach means the children work through lots of different mediums such as creative writing, physical theatre, puppetry and more.
"I love the fact we have visiting artists each term.  The children also create their own show to perform to the parents at the end of the term. It's really good for people who are into arts, drama, and performance but don't necessarily want a structured play to learn each term.  With us, we work with the children's imagination and show how they can create a show.  It's a collaborative process, devising a unique performance."
creative community collaboration
"With the help of so many local and visiting artists, we're teaching or passing on skills to the next generation of artists in Folkestone.  Encouraging children to be imaginative and creative is such a wonderful thing to do.  They might not necessarily get a career in the arts, but being involved in the arts is such a good thing for our well-being, and just, general development as people."
"We've had the chance to work with a beatboxer and the Young Animator's Club.  What's great about being at Quarterhouse is that whenever they have a theatre company come and do a show here, they'll do a workshop with us related to their performance.  So our guys get to see what it's like to work with professional performers.  It's a great opportunity."
Folkestone is building its offering for young people at festivals, holiday clubs and weekly sessions. There's plenty of activities to do to help build a creative community of the future.
discover more about folkestone below