folkestone sea sauna – cold sea, warm sauna
Folkestone Sea Sauna is a volunteer run initiative who have fundraised and built a permanent sauna next to Folkestone Rowing Club on the coast in Sandgate.  Cold water and sea swimming has boomed over the past few years, especially during the pandemic.  In Scandinavian countries, the practice of cold water swimming is accompanied by a session in the hot sauna afterwards, or in between dips.  Peter Blach talked to Folkelife about the project.
"I am from Denmark and this is what we do, it's part of the culture.  It's really good for your health to be immersed in cold water, and then to sit in the sauna to help warm up.  This practice is good for your mental as well as physical health.  
"We have a huge number of people who enjoy sea swimming here in Folkestone.  In 2022, a small volunteer committee decided to crowdfund to raise money to build a permanent sauna.  It's run on a membership basis – £95 for the whole year, which also gives you social membership at the Folkestone Rowing Club which is just next door.  Every member gets a wristband which allows you to gain access between 7am and 12pm on weekdays and 8am to 2pm on weekends.    There is space for 10 people, 12 if you want to be cosy, and, importantly, a nice place to change!  It's a bit much changing on the beach especially if it's cold and windy!"
team work
There's a team of people behind the project and we've been meeting regularly since 2018.  The committee has grown over recent months as we're now up and running and gaining members.  The sauna is unmanned so members use at their own risk and help keep the area clean by removing shoes at the door outside.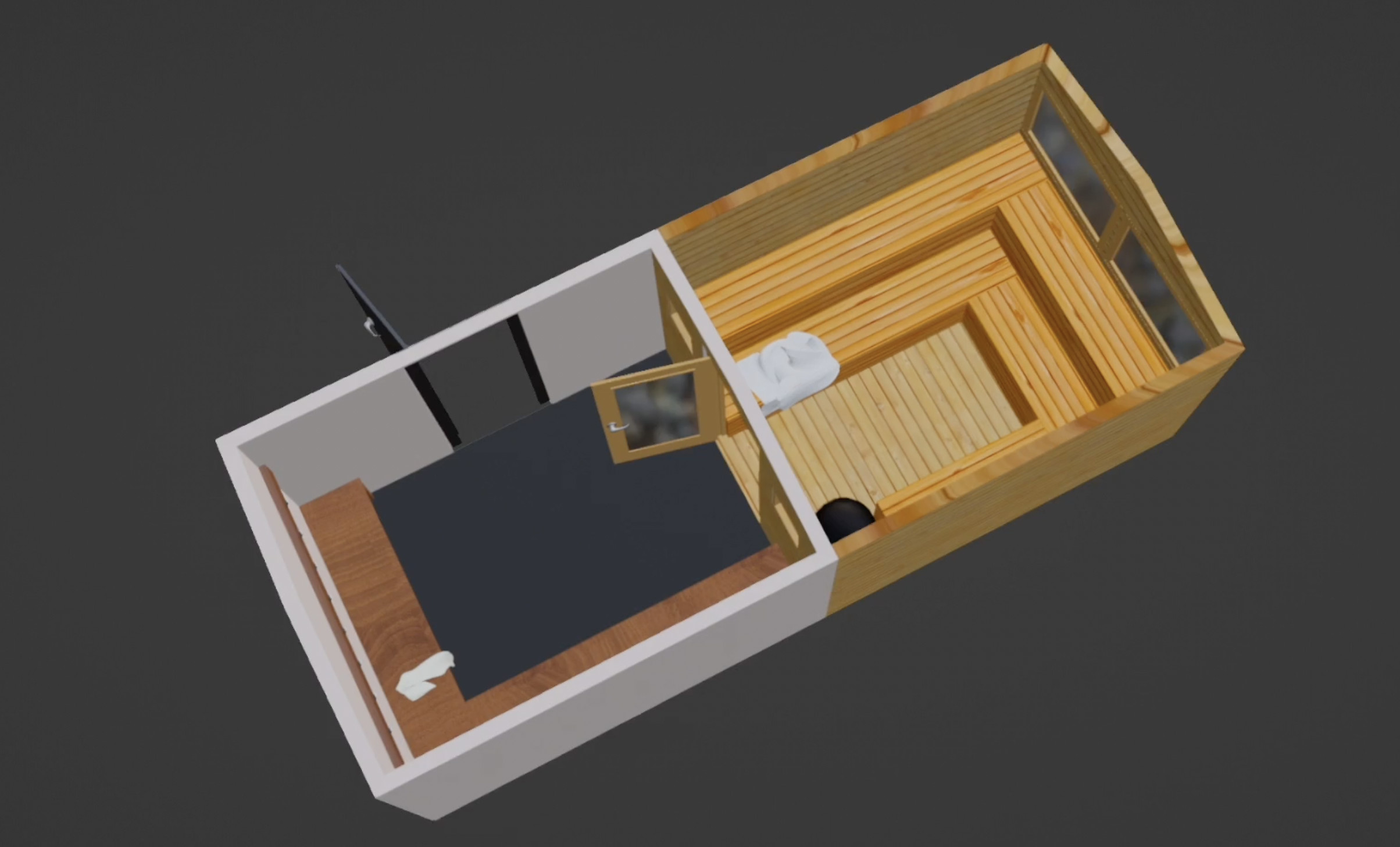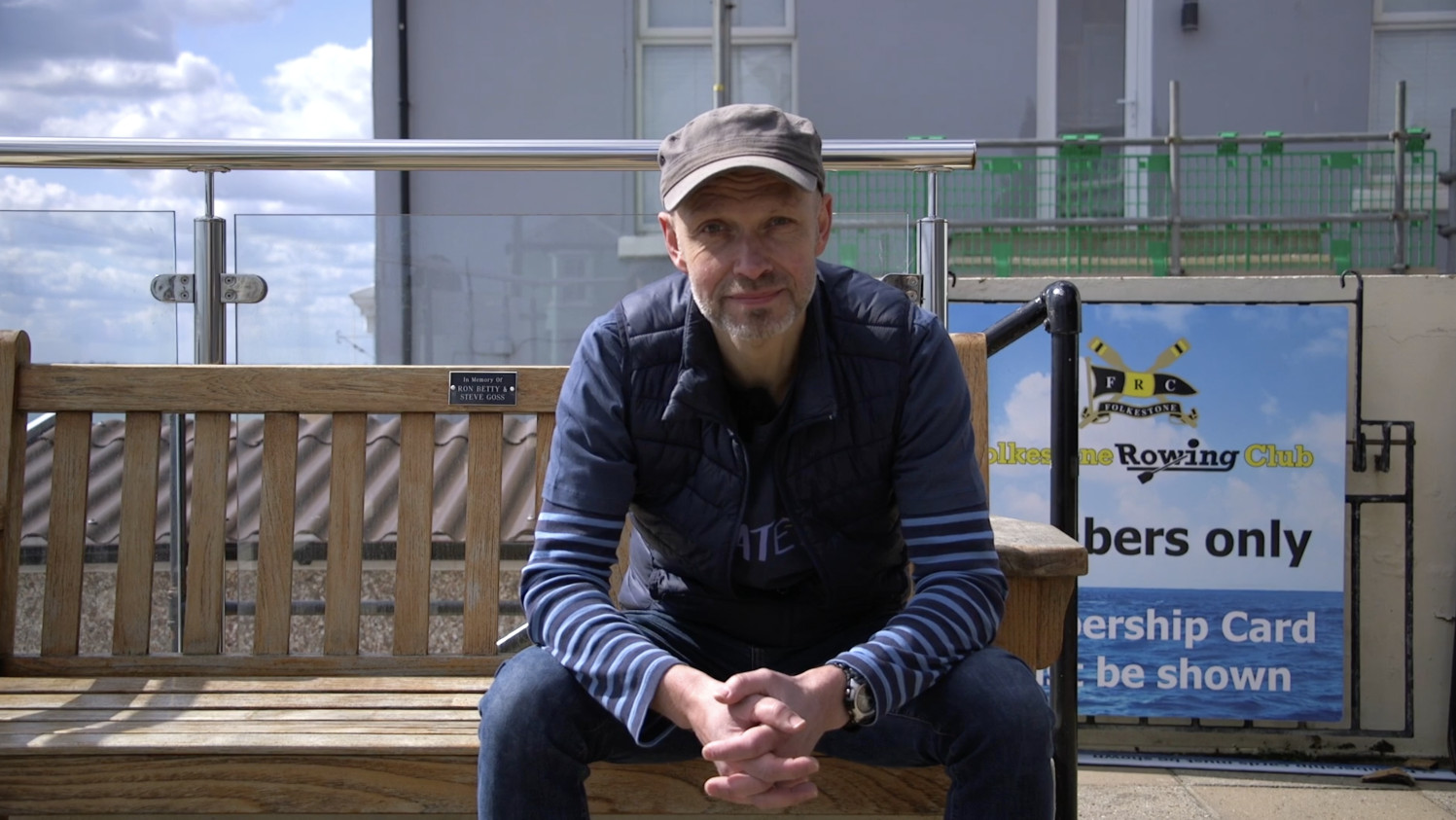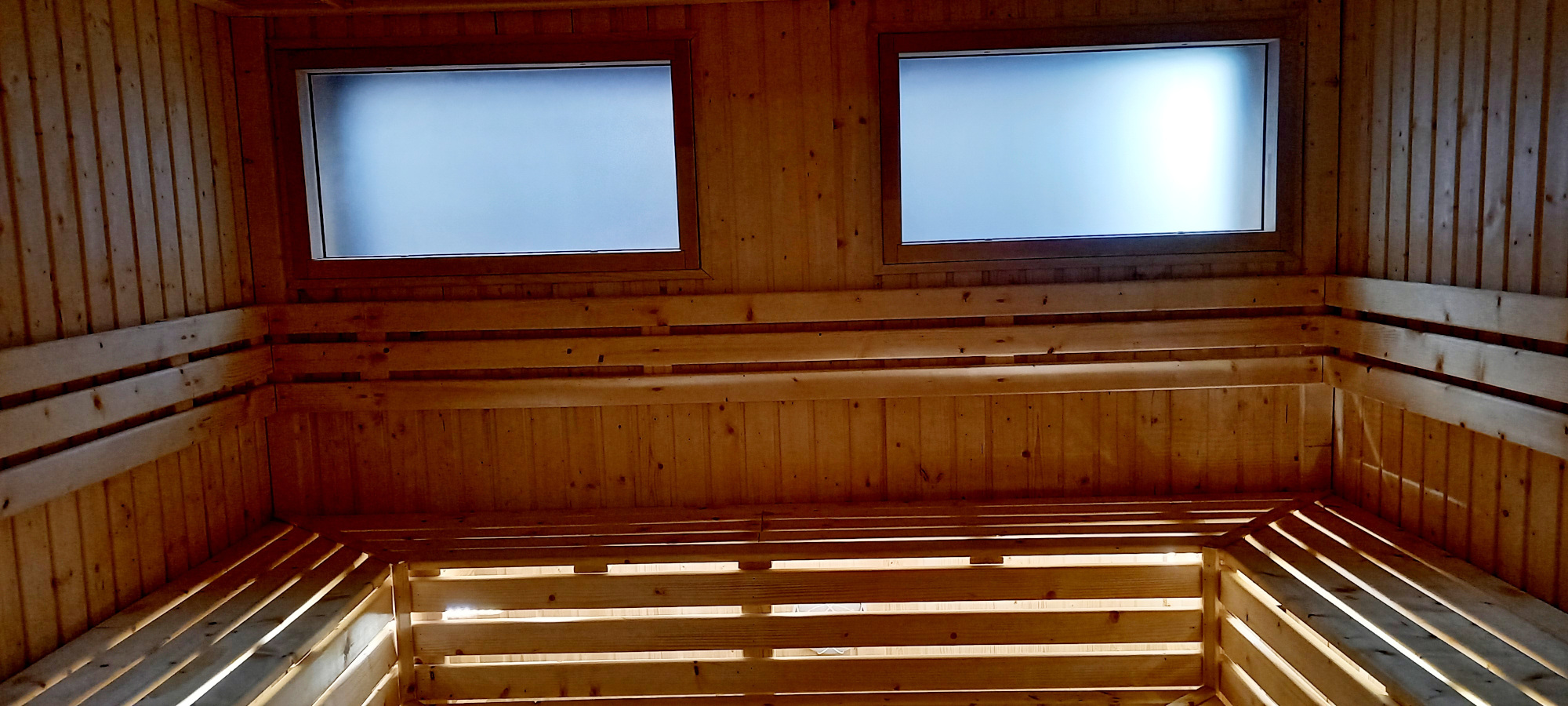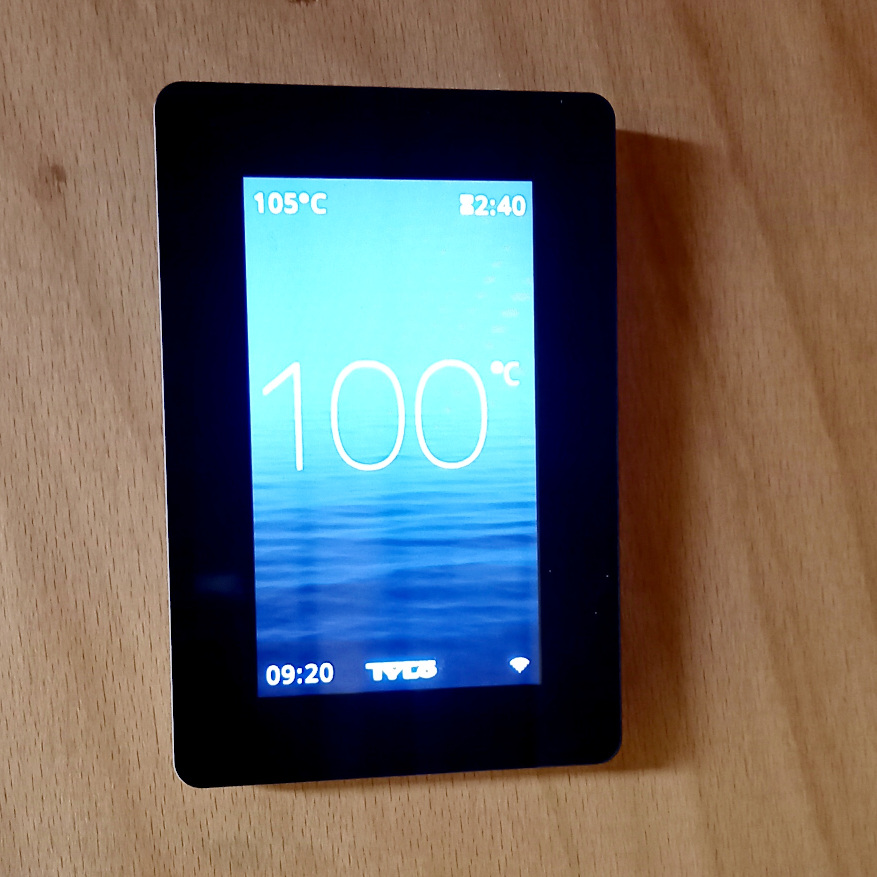 benefits of sauna
"The sea, obviously, gets very cold in the winter.  When you come out from your swim it takes a while to heat up.  Some people, if they've been in the water for too long, will shake.  If there's a sauna nearby, you can go in and that helps your body warm up quicker.  You also have the option of doing what people do in Scandinavia which is go back into the cold water once you've warmed up.  You can get a rhythm going of cold, hot, cold, hot etc.   That's a lot of fun.  Our sauna is open during the cold winter months, so the idea is that from October to April it will be open for use.  Obviously if it's a warm October or April then we might open later or close earlier but it will make sense with the weather.
"Healthwise though, exposing your body to cold, such as cold water swimming or cold showers, activates the brown fat in our bodies.  We have white fat – which stores energy and too much of which contributes to obesity, and brown fat which breaks down blood sugars and helps maintain body temperature.  So going for a cold swim will activate the brown fat, then having a sauna will help you warm up, going back in again is going to activate the brown fat."
boosts circulation
"The cold water swim/hot sauna pattern also helps boost your circulation.  There are a lot of our regular sea swimmers who have definitely felt the health benefits from regularly swimming here.  And swimming, whether in hot or cold water, isn't stressful on your joints, so it's a good exercise for many different people."
happy swimmers
There is a growing number of members for the Folkestone Sea Sauna and Penny is one such member.
"I live just up the road so I pop in pretty much daily at 7am and warm up, then pop down to the sea for a swim and come back here.  I try to get two swims in before warming up and going home."
Cold water swimming coach Kirsty Hogben is also a user "Penny has taught me a thing or two, she's always got matching kit.  Today she's all in red – shoes, costume, towel and even a hat!" Penny has good reason: "I basically need persuasion to get into the water at this time of year, and if matching kit encourages me then that's what I'll do!"
Peter Blach is more used to the sea and sauna pattern: " Sauna is definitely a cultural thing.  There's a lot of it in Sweden, Denmark, Finland and Germany but not so much here.  It's strange as we've got a huge coastline, so it makes sense to have sauna nearby so you can get the benefits after your sea swim.  The culture is growing though.  And to have a place where you can get warmer quicker, especially in the winter, and a sheltered place to change, is certainly a good thing."
Discover more about folkestone below