f51 climbing – One Of the first female-run climbing walls in britain
F51 is the new skate park, climbing and boxing complex in Folkestone.  As well as the concrete bowls and floors of skateboarding, BMXing and a new boxing gym, it is host to a 15m climbing wall and bouldering area.  Jade and Gabby are the managers; they're one of the first female managing teams to run a climbing wall in the UK and are ready to welcome everyone to climb in Folkestone.  Folkelife met the dynamic duo.
Jade: "I'm from Camber Sands/Biggin Hill originally.  We used to travel down to Camber for school as I am really, really dyslexic and ended up living in Camber for the past few years."

Gabby: "We met at University doing our degree in Outdoor Adventure Education, and have been working as climbing instructors across the South East.  We were thinking of starting our own business because we wanted to be a part of something that was more educational, and would focus on being as inclusive as possible."
Jade: "Then someone showed us a picture of F51 and we came down to Folkestone.  We met Chris and Dan who are in charge at The Sports Trust here, and told them what we wanted to do.  That was what they wanted too – to create a climbing centre, well, not just that but everything you see here, that's as inclusive as possible. So they asked us to become the managers of the climbing gym."
rock climbing
Gabby: "Rock climbing has been a sport for around 100 years, but really started to get popular 30 years ago.  If rock climbing is just getting on track as a mainstream sport we could sure now that it's as inclusive as possible.  We can make it all genders, all people welcome, and that would make our sport even better than it is already."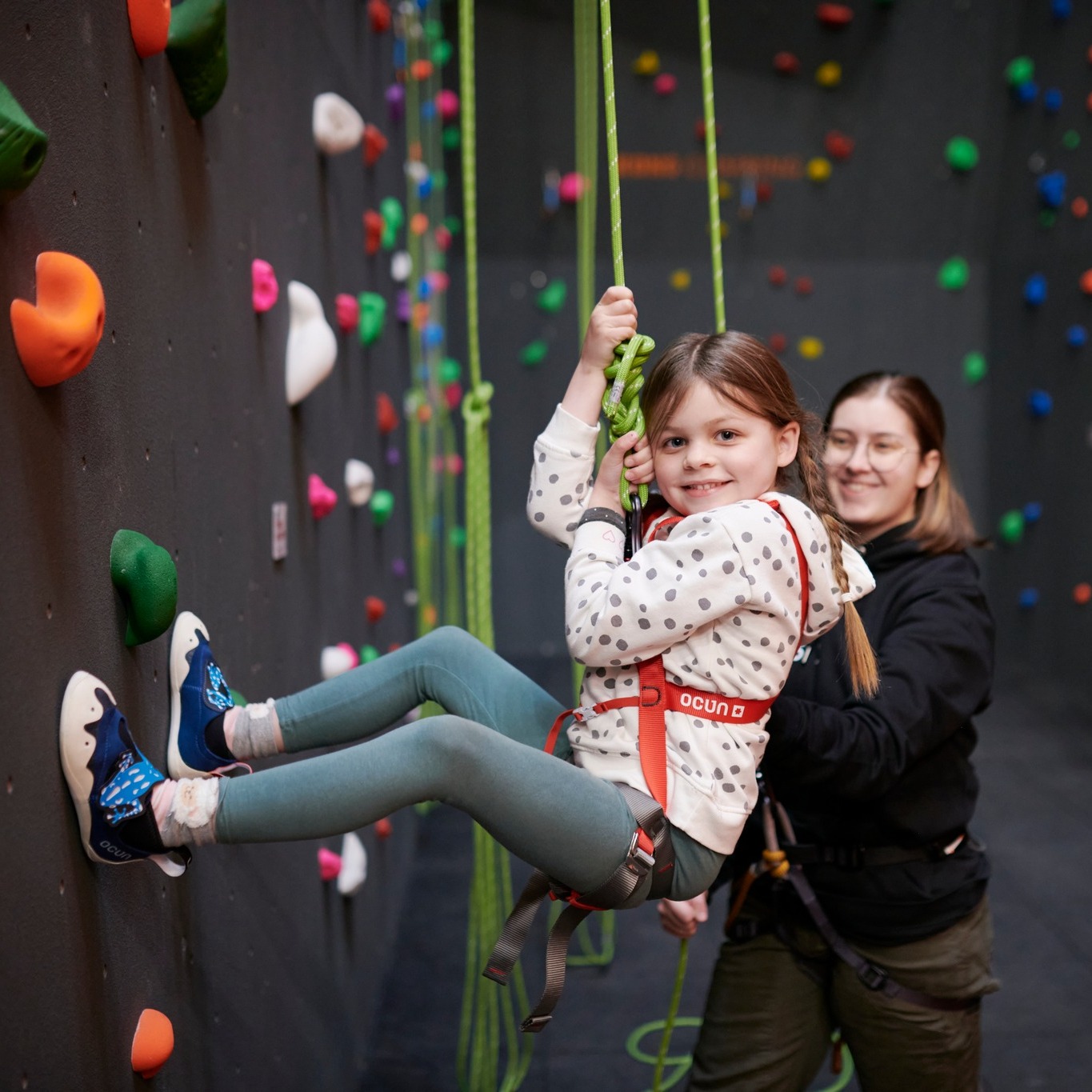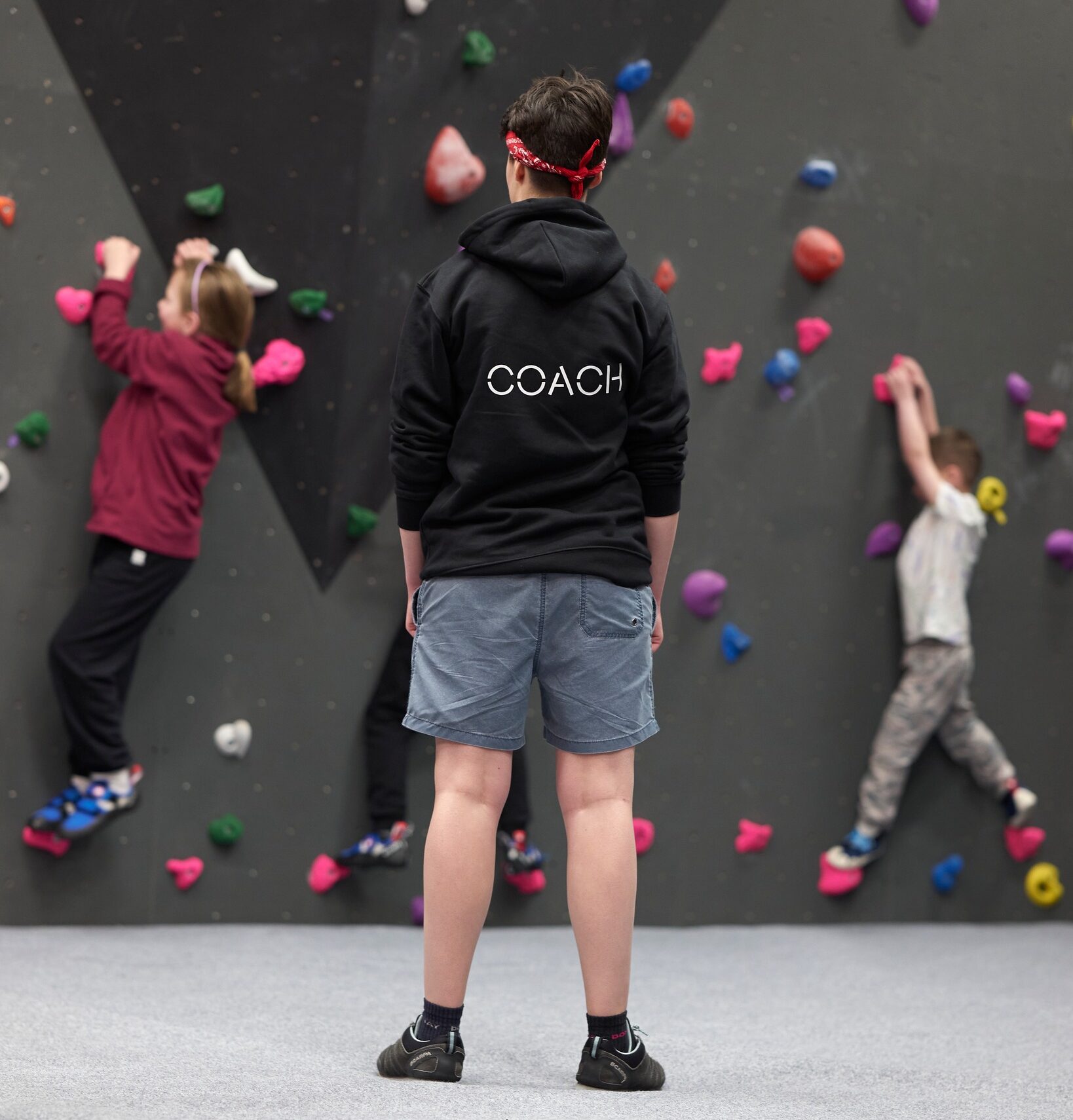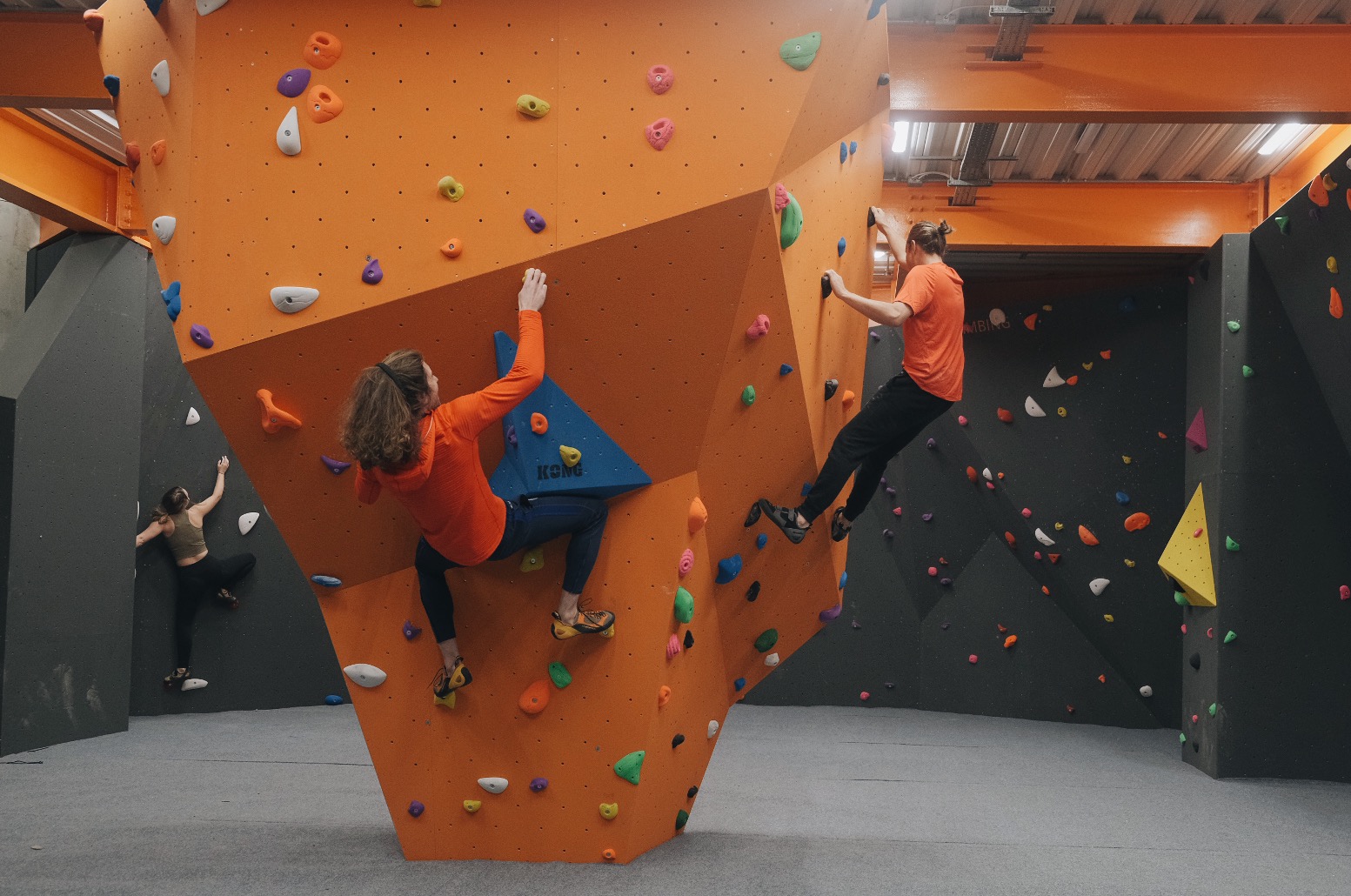 ---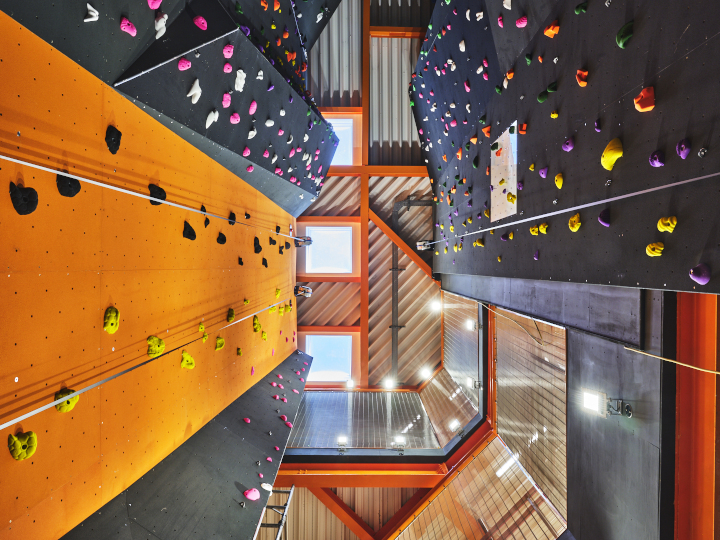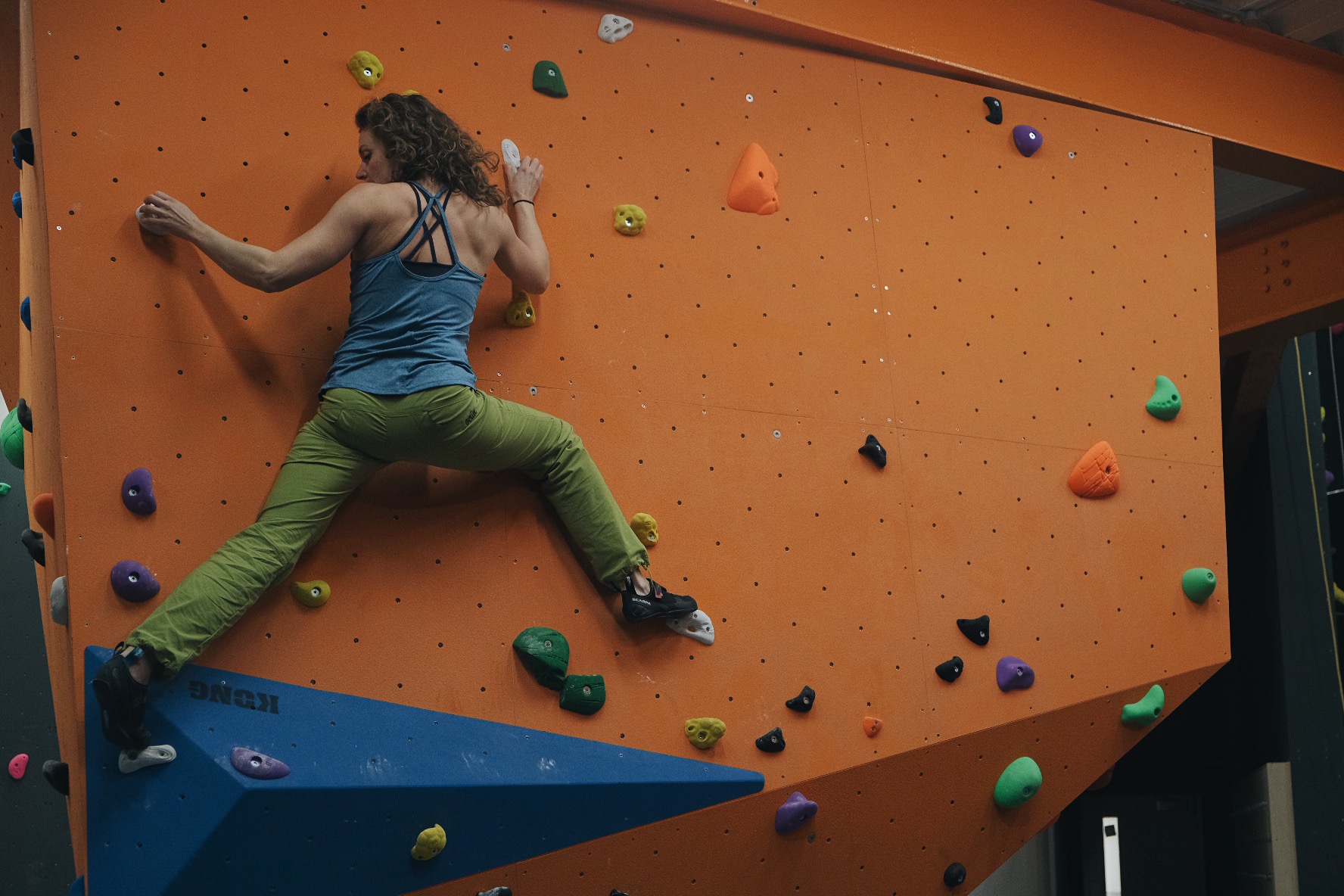 Come and try it
Jade: "I remember watching this film about a teenage girl attempting to climb a route that had only ever been done by men.  The assumption was that she wouldn't be able to do it.  But really, maybe it had only been done by men because women hadn't actually tried it yet?  Historically, women have had less time to play sports.  Since the 1950s that has changed, but it's still not on an equal footing.  We're getting better with football and rugby but even so, there's a way to go yet."
career opportunities
Jade: "Maybe it's because of my dyslexia but I've always found sports really exciting.  We used to go around in our campervan on holidays in France and I'd love kayaking, canoeing, climbing etc.  The my mum, because she's my mum, and will research anything to death, discovered that I could do this for a living!  I never thought I could because you'd go to outdoor adventure places and the instructors would all be male.  Yet now, here we are, female and inclusive."
Gabby: "That's obviously our angle, we want to cater more for the female population.  Climbing is such a great sport and you can do it as a team, with friends or boulder here by yourself and compete with getting better that way.  The sport in itself is diverse.  Obviously, if you're going up the climbing wall then you need a buddy to belay you.  But, with auto-belays now you don't need that as much.  We've got three already here, and are looking to get more, so you'll be sorted!"
lgbt and women's climbing nights
Gabby: "We're looking at running LGBT nights, and are going to be doing something special for Pride if we can.  We're a couple and so showing that welcome to everyone is so important to us.  I think the Women's nights are going to coincide with the Women's Skating nights – last Wednesday of the month – so that you can come and try both out if you like."
Jade: "This is such a great place; as much as these are completely different sports, the mentality is similar.  I've never been in place where everyone is so relaxed and cheery, yet motivated.  It's like 'Do you need help?  How can we fix it…together..?'  Rather than the 'this is your problem' attitude that I've come across in other places.   And yes, along with the women's nights, LGBT nights we want to do so much more too.  It's like our baby and we're just starting!  But family sessions and home ed classes and stuff like that.  It's also exciting to see that so many people are as excited as we are!"
15 metre climbing wall
Gabby: "What you can do here is a bit of everything.  If you're new to climbing then we recommend starting with bouldering.  In this area you learn the essentials of climbing in terms of how to climb safely and be aware of your surroundings.  If you have more experience you can come and do top-rope and belay climbing.  For this you need a buddy with you so one of you climbs, and the other is holding the rope.  We have auto-belay machines which are brilliant, and mean you don't have to come with a buddy!  But it's always fun to climb with a friend.  There's also Lead Climbing too which is quite advanced, and we'll be running sessions covering all of these aspects.
"We run taster sessions which do exactly what they say – give you a taster of everything here.  You start out in the bouldering area and then move on to the top rope climbing.  You can go as high as you want to on our 15m wall – it is quite high!  We don't want to force you up higher than you want to go!  I can remember as a kid going to these places and saying 'can I come down now?' and the instructor would say 'no…keep going!'  We're not playing that game.  If you've had fun and done what you wanted to do, then that's brilliant.  When you come next time you'll see how much you'll have improved and that's what will spur you on to go higher – if you want to!"
more to come
Jade: "There's so much we want to offer.  What's important is that everything you learn here you can translate to any other climbing wall wherever you go.  We're working on getting training sessions in that will do that, and have some sort of transferable qualification to prove you know what you're doing.  It's good to have courses on knot tying – you don't want anyone falling off that wall! – and instructor training as well as courses for under 18s too.  Just keep checking the website for when things come online. 
Jade: "What I've learned from having dyslexia is that everyone learns differently.  If it takes us a few more minutes to explain something in a different way so that someone can learn to climb, then I think that's worth the time spent.  It's another way of showing we're inclusive and want everyone to have access to our sport."
folkestone is home
Gabby: "It's about communication.  If we can talk to each other and find out what we need, that way we can help provide those opportunities to anyone wanting to climb.  That's the ethos from the top management right down to everyone who just wants to climb here.  It's brilliant. 
"I have to say, we came to Folkestone to find out what F51 was all about and we were just walking down the road thinking 'why haven't we come here before?'  This place feels like home, it feels like we have found where we belong.  I love the fact there's art wherever you look.  I've grown up in seaside towns and none of them feel quite like this one."
Jade: "I'm so happy that we moved down here.  When we came for the interview our manager Liam showed us a bit of the town, and we thought 'this is such an interesting place'.  I never thought we'd move but it made so much sense.  And now we're here I am so glad we came.  I feel so happy each day we wake up here and we're in Folkestone."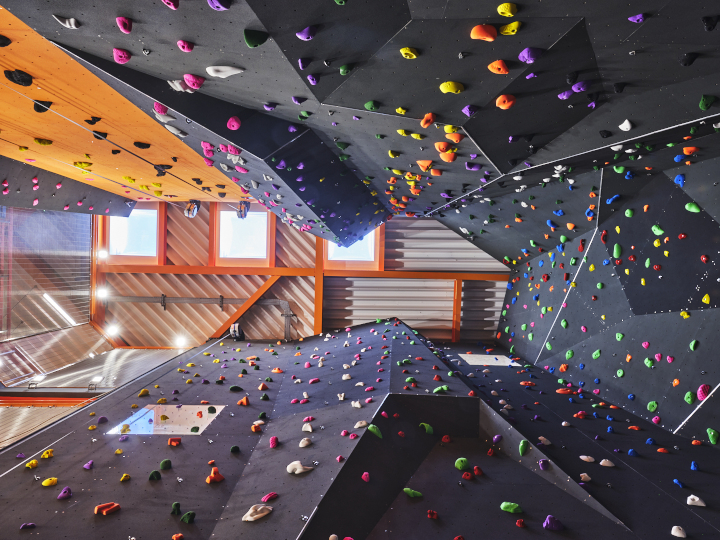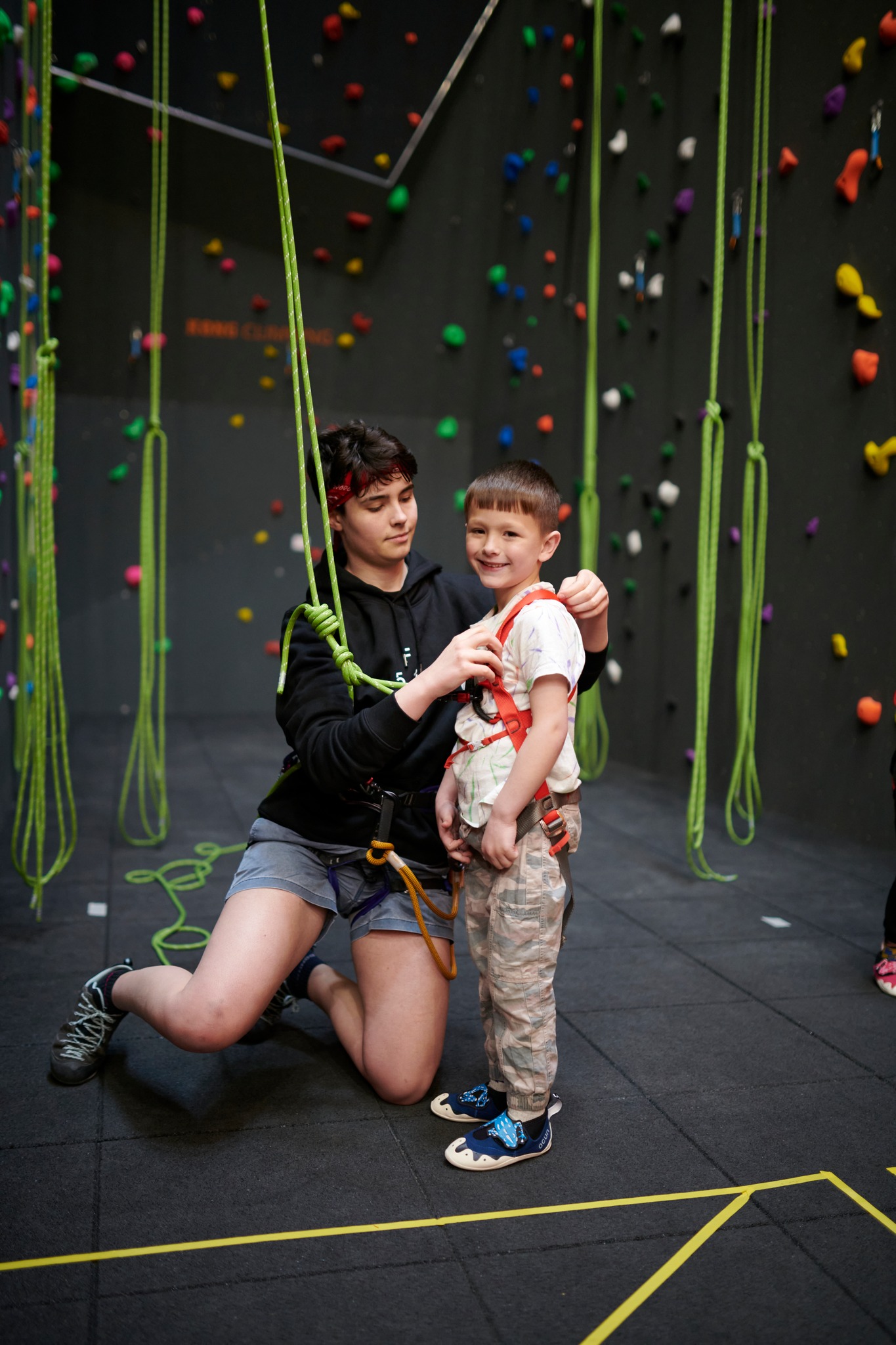 discover more about folkestone below