Folkestone Foraging – Living in the environment
Folkestone is full of fantastic places to eat, and amazing countryside and seaside.  You can find plenty of restaurants serving local food such as RockSalt and Dr Legumes.  Folkelife, ever one for a snack on the go, went for a foraging walk with Luke Mahony-Page.  He sells his own foraged seaweed and wild garlic pesto at the Kent Food Hubs Folkestone on Tuesday evenings, 5-7pm.
The Warren
The Warren is a registered place of scientific interest – an SSSI.  It is also owned by the Earl of Radnor, gifted to the people of Folkestone for public use.  It's an area loved by dog walkers and holds an abundance of wild plants and seaweed.  It's also a place to find sorrel, sea beet, sea purslane and rock samphire.  All year round, foraging Folkestone, you can find Alexanders, also known as horse parsley.  We wanted to know the best times to pick the goodies you can find here.
Seaweed foraging
"Seaweed goes through its reproductive stage during December/January time."  Luke explains on our way down the path.  "It's an amazing sight to watch.  The male plants have little pits or holes over them where the sperm is shed.  After they've ejaculated, they go all wrinkly and shrivel up.  The female plants have long orange 'hairs' and are mucoid, to catch the sperm.  Ideally, when you are foraging, you don't want to pick the plants when they are reproducing."
Seaweed is full of vitamins and fibre.  It can be dried and crumbled onto any food adding a salty flavour, with added nutritional value.  Luke also pickles seaweed as well, which you can eat as a snack, in salads or with fish.  You can forage seaweed most times of the year apart from during the winter months.  That's the time to enjoy your pickles!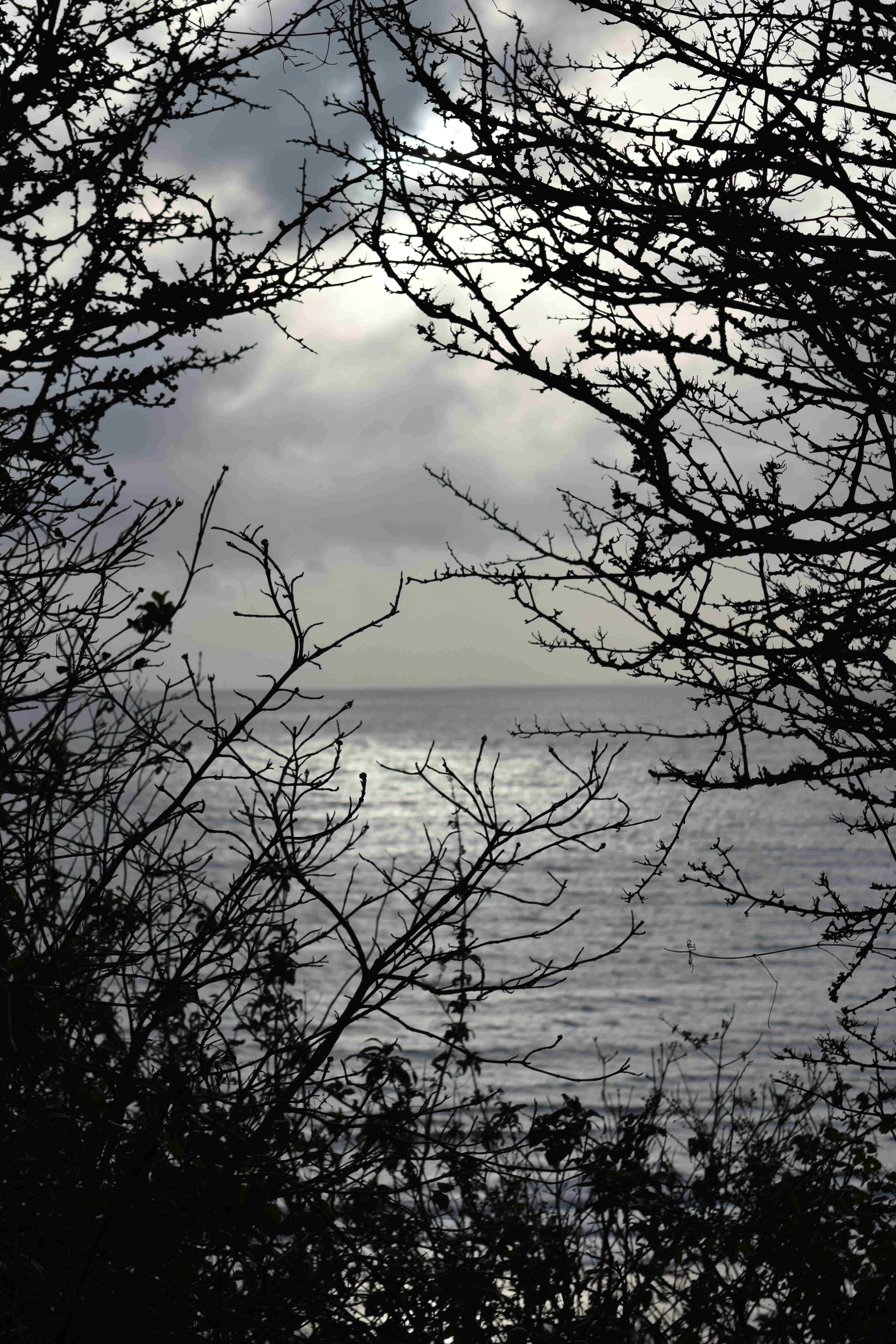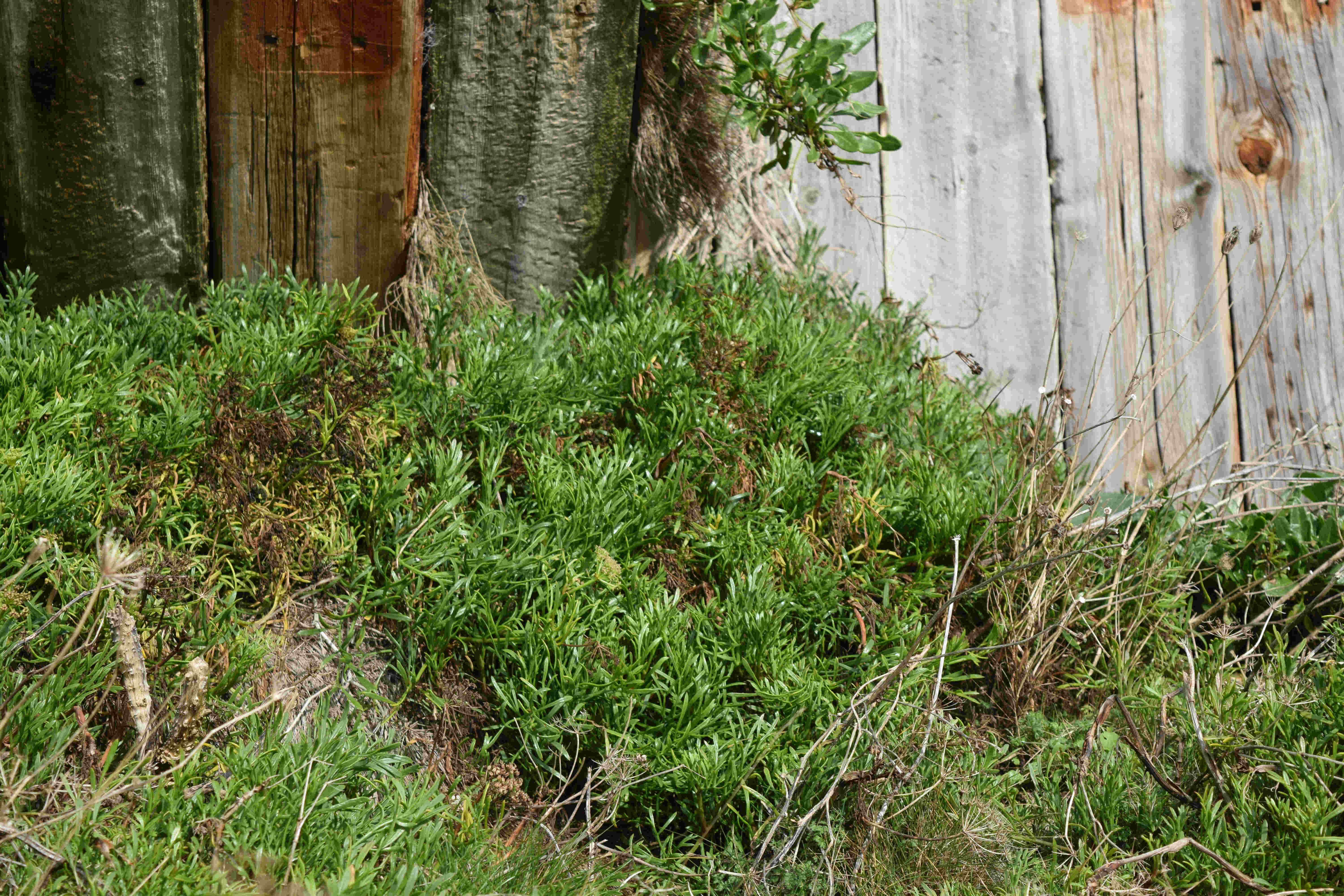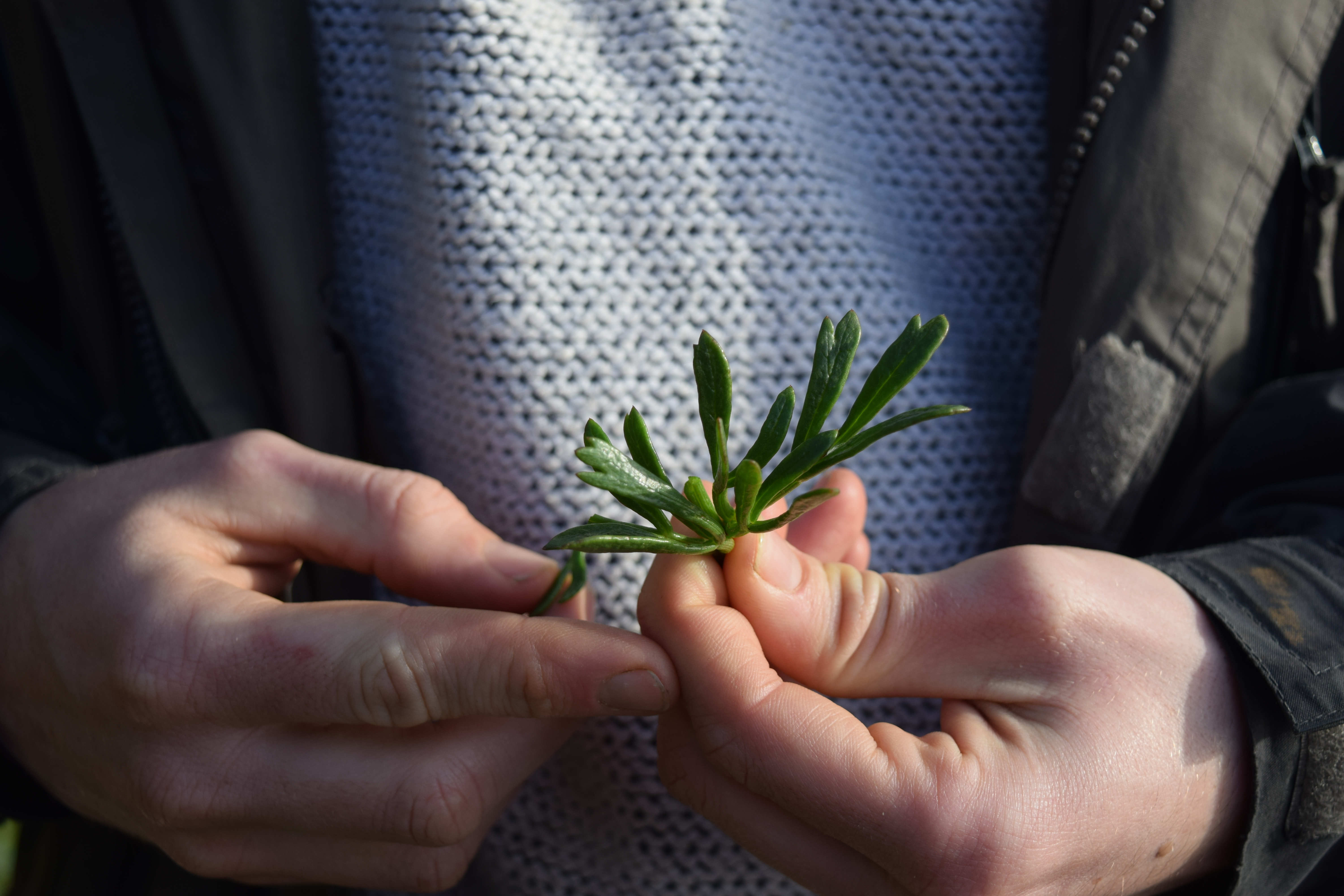 Rock Samphire
There are few places in the country where you can find Rock Samphire.  Usually, the more common Marsh Samphire is on offer.  Down on The Warren, there are two patches of Rock Samphire as it likes to grow on well-drained soil. Rock Samphire has a slightly fennel/aniseed flavour to it, and can be used in salads or just nibbled on your wander along the sea front.  Foraging Folkestone's natural resources, be sure to just pick what you need, leaving nature to be able to produce what it needs.
Sorrel
There are patches of sorrel around which are available throughout the year, but it's best to pick them between April and October.  This is the time when things are growing more and you can pick enough without damaging the stock.  It's important, when foraging, to make sure that you take older leaves on the plant, so the younger ones are there for the future.
On our walk along the paths at The Warren, we came across another forager who loves to wilt his sorrel leaves in a pan with a bit of butter and pepper.  Sorrel has a lemony flavour, our companion suggested adding a touch more lemon juice to bring out that flavour, which goes rather well with some freshly caught mackerel.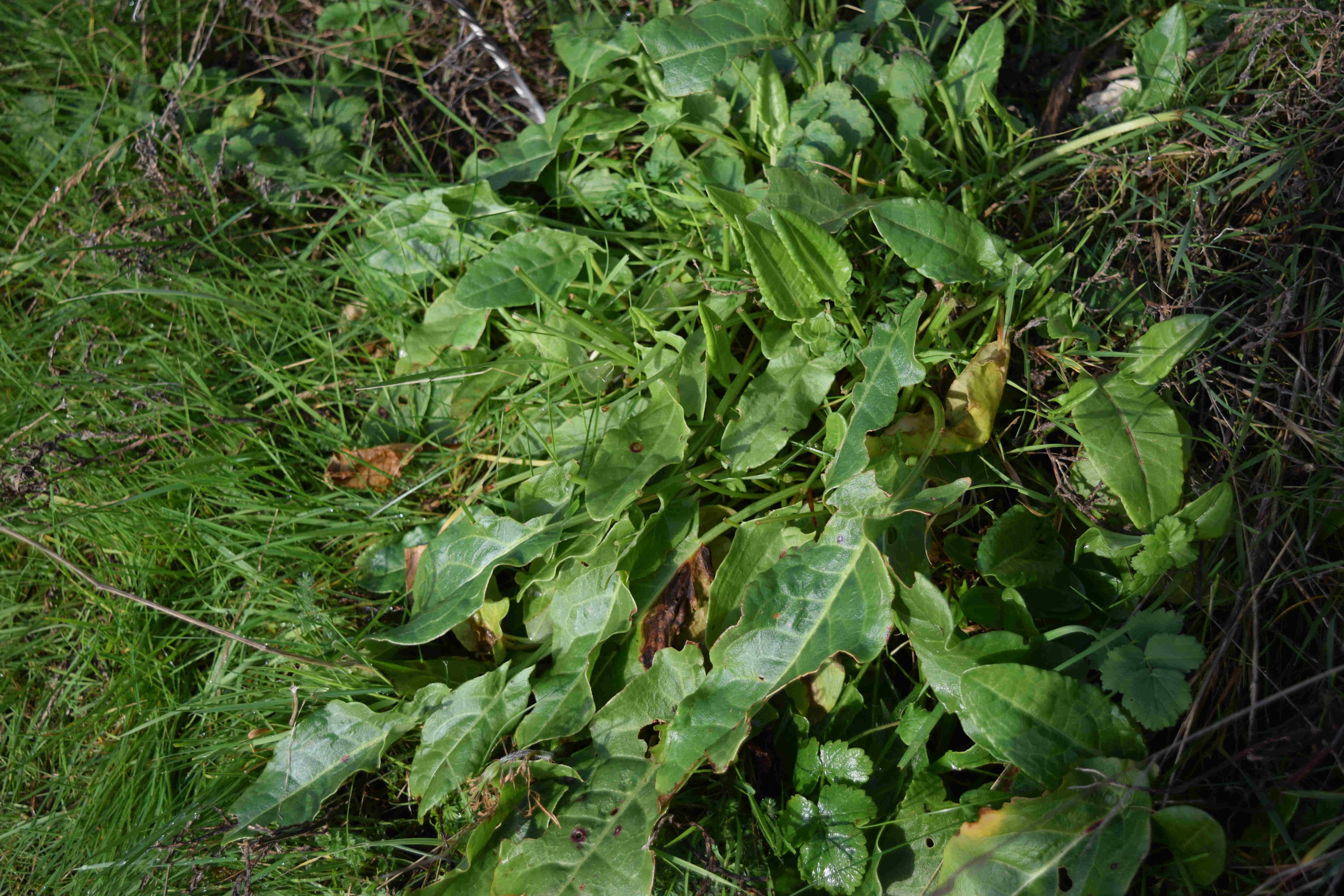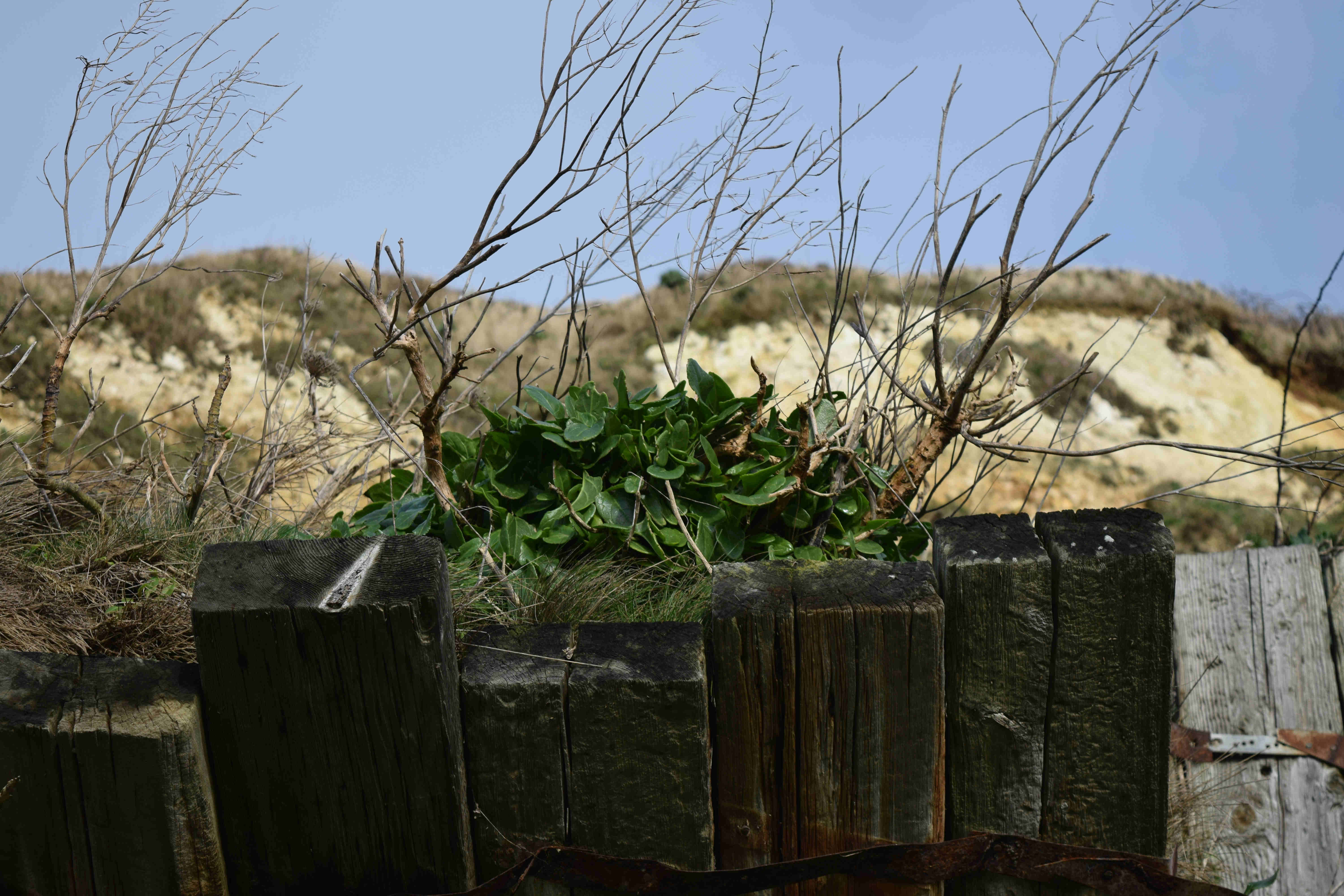 Sea Beet
This plant is the original beet plant that beetroot comes from.  It's part of the spinach family and can also be called wild spinach.  There are patches around The Warren, and picking the leaves from the tops of the plant – making sure to leave the roots behind!  It flowers from July to September, and this is the time to leave it alone so it can reproduce for next year.  It likes to grow on the cliff-sides, so be careful and only pick leaves you can safely reach.  Sea beet fritters with salad sound delicious, as well as sea beet soup, if you're not feeling it's a salad-type of day.
Sea purslane
This is an easily identifiable plant with its grey/green succulent leaves on woody stems.  It's a perennial bush which means it lives for a number of years.  The leaves can be picked and used fresh on salads or as a garnish.  Make sure you leave the woody stems though as they can get a bit chewy.  Research tells us that the flowers and seeds can produce a great flavour, but we're not advocating picking the plants during their reproductive stages.
Foraging is as much about learning to identify edible foods as understanding the environment in which it lives.  The plants are here because this is where they thrive.  Picking them until there's none left defeats the object of foraging.  There must be enough plant left behind for it to continue to grow happily, and for there to be enough for the next person.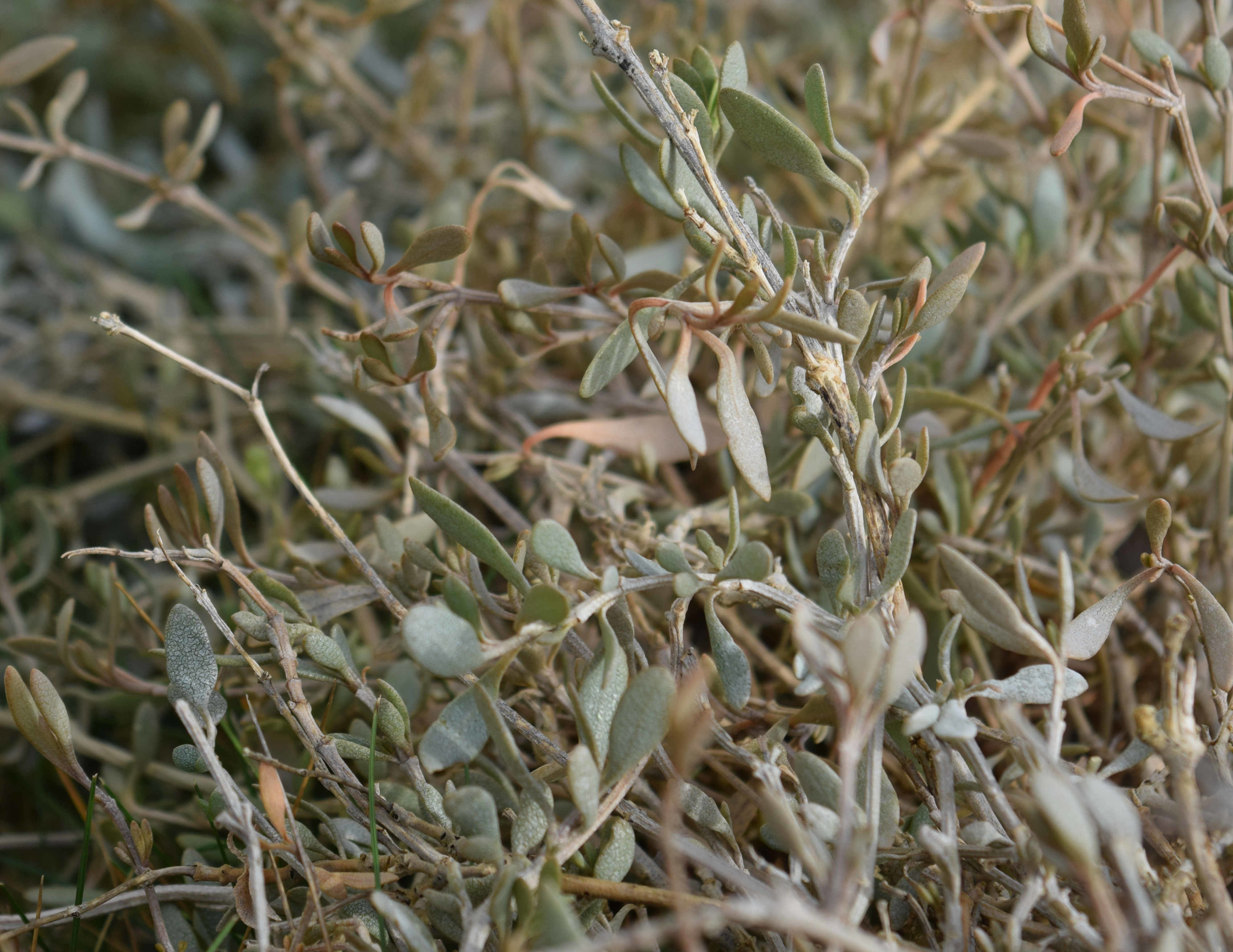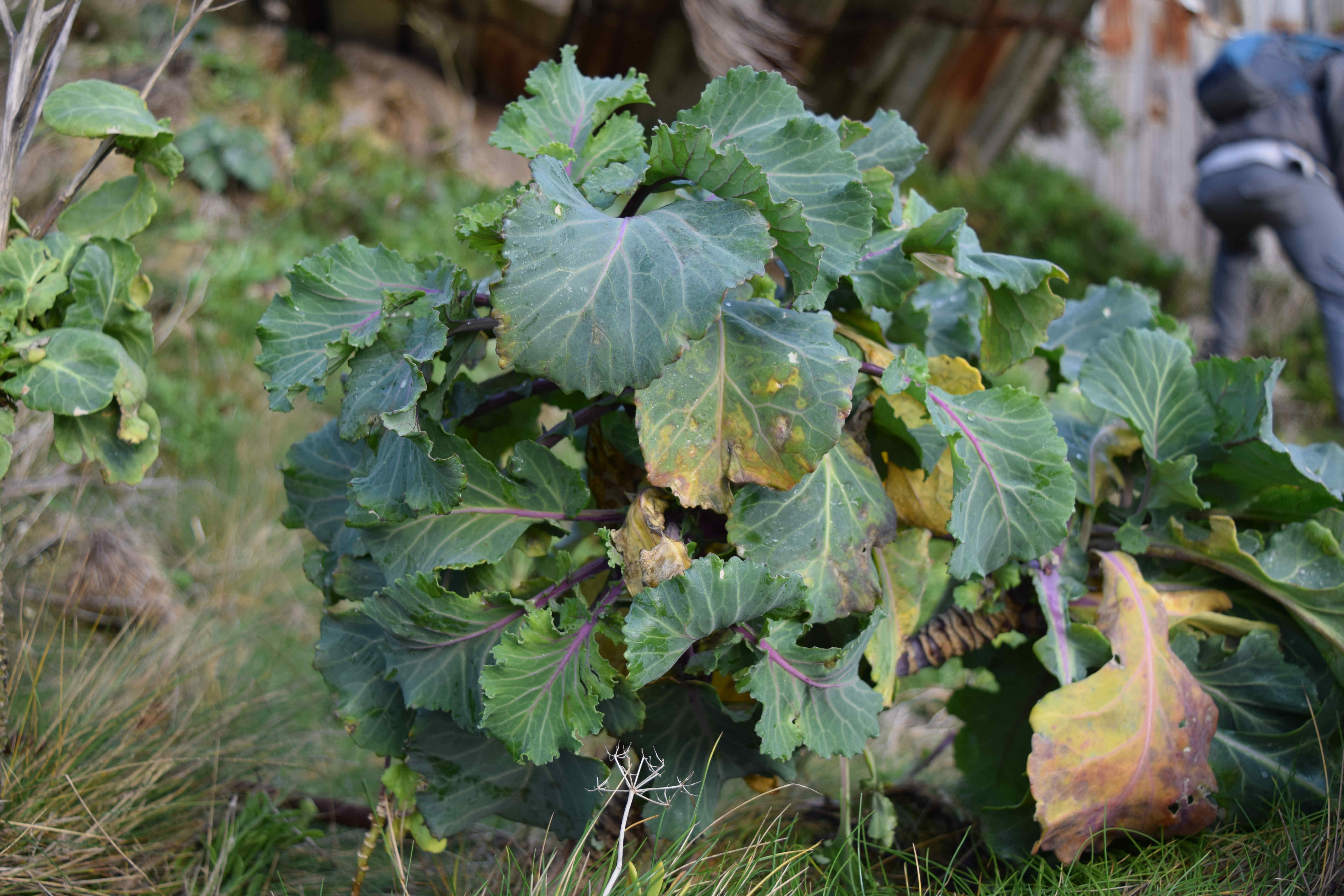 Sea cabbage
This is another abundant plant and can be found all along The Warren's sea path.  It's another plant to pick the older leaves from, even though the younger ones always taste best!  Sea Cabbage does look a lot like its cultivated cousin, and all cabbages have come from this plant including kohlrabi, cauliflower and Brussel sprouts.  It's another great salad ingredient, as used by the Romans and Saxons and probably before their time too.
Wild Garlic
During the spring months of March to April you can find wild garlic in abundance around the Folkestone area.  It goes under a number of names: ramsoms, buckrams, wood leek, bear leek or bear's garlic.  The leaves and delicate white flowers are edible and can be found in moist woodland areas.  Once the plant has started to flower, the older leaves will be woody and hard to digest.
Look for bright green leaves that have a pungent garlic smell when squeezed.  You can pickle the leaves, ferment them and make a wonderful garlic butter that freezes well.  This means you can make its short season last much longer!  It also makes great soups and pestos.  Dr Legumes are using it in the mash to top their take-away lentil, oyster mushroom and minced soy cottage pie.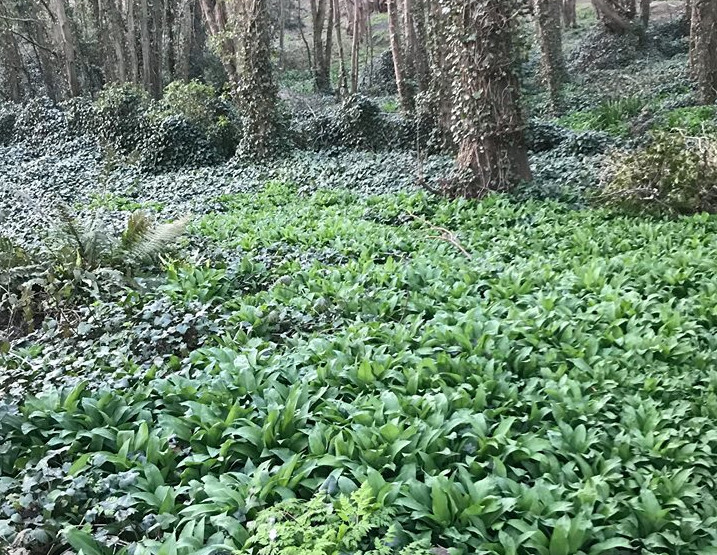 discover more about Folkestone below