Sacconi Folkestone – Chamber Quartet In Residence
The Sacconi Festival has been held in Folkestone for the past 13 years performed by the internationally renowned Sacconi Quartet. Now, with first violinist Ben Hancox living in the town, Folkestone has a resident chamber quartet.  The musicians have been together for 20 years.  Their work has always included reaching new audiences, old and young, and being resident in Folkestone will help continue that aim. Folkelife spoke to Ben Hancox and the Sacconi Quartet Folkestone Development Manager, Matt Shipton.
Ben: "My wife and I have moved to Folkestone because we love it.  We both grew up in Canterbury, and work has taken us to London and beyond.  We always knew we would move back down south again, and having got to know the town through the Sacconi Festival – which my wife Rhian manages – we have grown to love it all the more.  Our children love it too.  When lockdown lifted in the spring of 2020 we realised just what a special place it was.  There's a great sense of community here, and there's a lot happening artistically and that's gathering more and more momentum.  It feels the right time professionally for us both to be moving down here, and for our family too."
sea swims in the morning
Ben: "There are a few personal goals to achieve too when you live by the sea.  One of my aims is to swim in the sea through the winter.  It was definitely one of the things that really drove me to think that Folkestone is where we should live.  We wanted a big change in the way we live our life. And I've always liked physical activity; running and things like that. But to be in a place where you are invited to do it even more, just because of the surroundings, is amazing."
Matt: "It makes me feel cold just thinking about it!" 
Ben: "You get this incredible buzz from it.  It's why I like playing in quartets and so on!  That's a personal goal, but now we're the Quartet In Residence in Folkestone, it gives us the opportunity to work within the community, with other groups and local composers too."
The Sidney De Haan Research Centre for Arts And Health
Matt: "I've been a part of the Sidney De Haan Research Centre For Arts And Health since it started in 2004.  It was set up in memory of Sir Roger De Haan's father who developed vascular dementia toward the end of his life.  In his final years, one of the few things Sidney was able to enjoy was live music.  The Centre was set up to investigate the impact of music, and particularly singing, on dementia and other chronic health conditions such as Parkinson's and COPD. Professor Grenville Hancox, Ben's father,  founded the Centre and continues to run singing groups for people with Parkinson's and other community choirs.  Grenville co-authored a seminal research paper in the field of music and health and which has now been cited over 400 times.  
"After leaving Canterbury Christ Church University, Grenville set up a charity, Canterbury Cantata Trust, to oversee the various community singing groups and has a particular focus on people with Parkinson's.  We now have an initiative called 'Sing To Beat Parkinson's' which I run out of my office on Tontine Street in Folkestone."
music for health
"I've also been a trustee of the Sacconi Festival for a number of years, and in 2013 we were successful in obtaining a grant which helped secure the time the quartet could work and practice together when they started having families  This funding allowed the quartet to develop relationships with composers and other performers.  New works were commissioned  which have been really important additions to the literature of chamber music. 
"That grant ran out last year, and we've been really fortunate in gaining more funding.  This time we included a specific amount to support the quartet being resident in Folkestone, and so that enables the Sacconi Quartet to do more projects in and with the local community."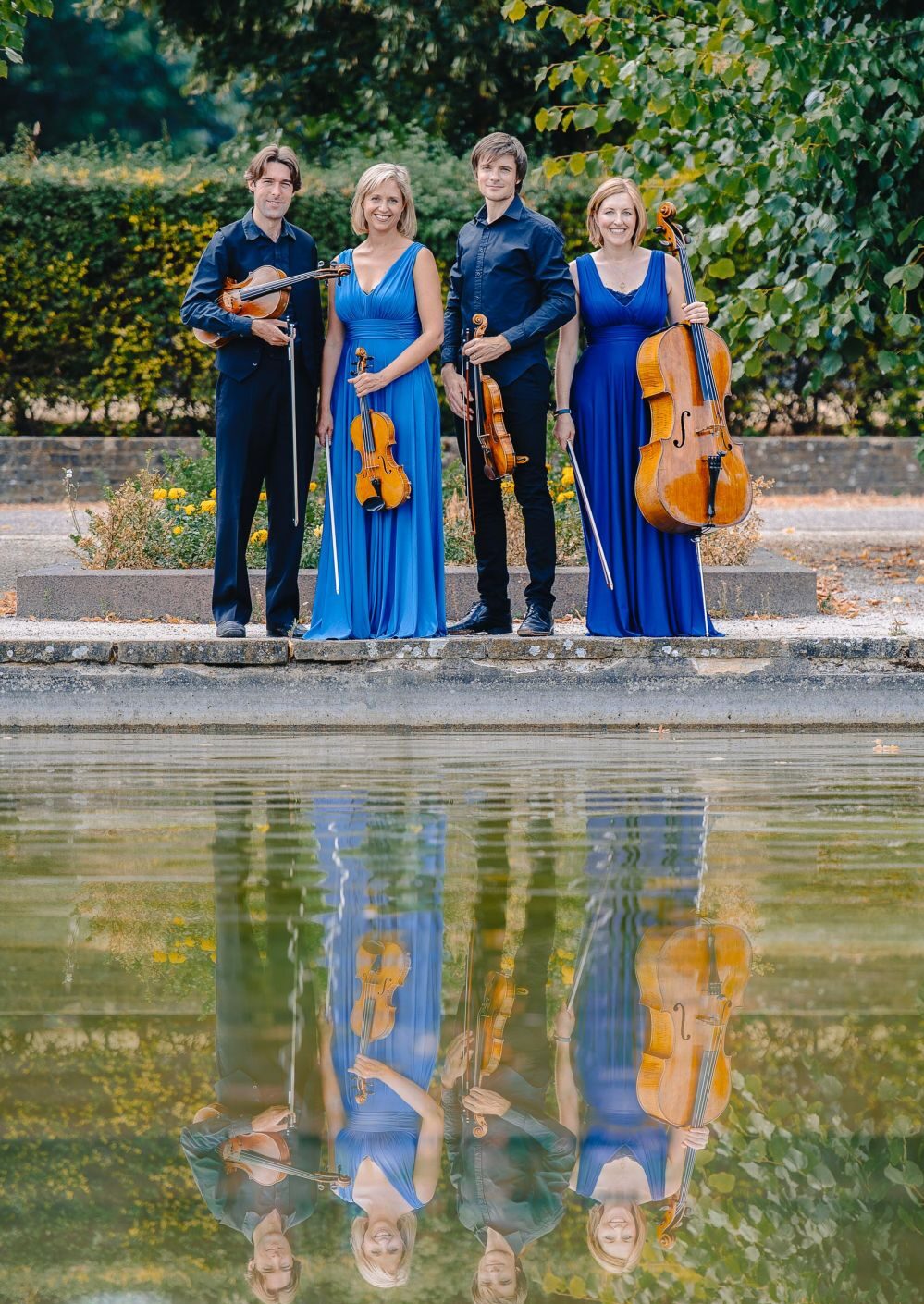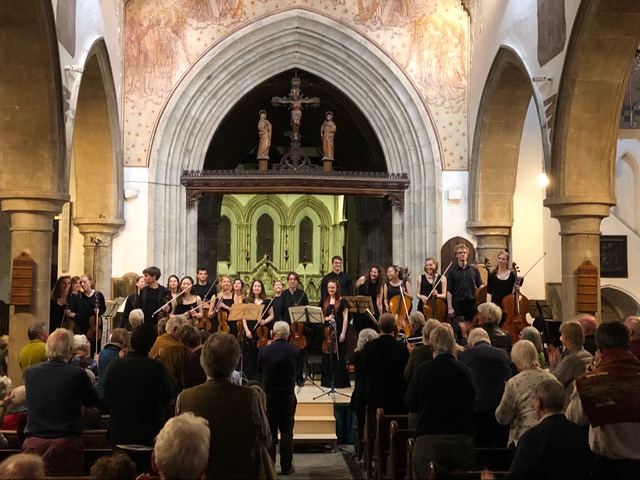 young chamber orchestras
Matt: "In some ways we have a blank canvas, and can do anything we like.  In 2019, the Sacconi Quartet did a concert in Customs House on the Harbour Arm.  That was the start really.  Sometimes, sitting in a church listening to chamber music isn't everyone's cup of tea.  Here, we wanted to encourage people to wander in, and wander out if they'd had enough, or stay if they wanted more.  Also, that concert involved Anna Braithwaite, a Folkestone-based composer who runs the Montrose Composers Club, which consists of musicians from further afield. 
"We're also working on getting some string orchestras or string chamber music initiatives going.  John Woolridge, who runs Folkestone New Music and Folkestone Early Music, has written a lot of string quartets for young people of beginner and intermediate experience.  The Sacconi Quartet is going to be involved in coaching those youngsters with with the goal that we might hopefully have a small string orchestra in the town.
"On our first Residency Weekend in 2021 we ran a community day on the Saturday, working with young string players in the morning.  Then 6 amateur musicians, all from Kent, performed with the quartet in the evening.  On the Sunday we had a collaboration with local artist Kate Beaugie on Sunny Sands Beach."
school workshops
Ben: "One of the first schools we worked in was St Eanswythe's which is near St Mary and St Eanswythe's church on The Bayle in Folkestone.  We've worked in other schools too, and you get a feel for what you can do when you meet the head and other teachers.  In St Eanswythe's, they always did a lot of singing, music is very important to them.  As a result of that first workshop, the school introduced violin lessons to one of the year groups in Key Stage 2.  The whole class got the opportunity to learn the violin.  With that many children starting to learn an instrument, it meant that some of them have turned up with their parents to our concerts at the Sacconi Festivals over the years. 
"There's so much artistic work bubbling away in Folkestone.  My dad pointed out, before we started the Sacconi Festival, that Folkestone had a book festival, but no chamber music festival.   And so we felt we needed to try!  There are very well-heeled parts of Folkestone, but there are also deprived areas of the town too, there's a wide demographic.  It's a place where music can have really far reaching benefits to children and adults too."
sacconi festival concerts
Ben: "The 2020 Sacconi Festival was cancelled due to Covid-19.  Because of the effect of Covid-19 on live music, one of the things we've been able to do as a result of the grant is we've invested in the technology to stream in high quality from St Mary's and St Eanswythe's church.  If, for the foreseeable future, concerts are to be performed to limited audiences, then this is the best option.  And, playing in St Mary and St Eanswythe's is one of the best venues we've played in.  The acoustics are second to none; it's a fabulous, fabulous sound and it's probably one of the best church venues I know. It feels very gratifying to play in such a place."
Matt: "After the first lockdown finished, the Sacconi Quartet got to play in the Leas Pavilion.  This was such a wonderful place to play, even in its run-down state.  The quartet has wanted to document where each member is in their career and so we have made a film.  Again, the grant has been able to facilitate this, and to collaborate with local people involved in the renovation of the Leas Pavilion.  This opportunity at the Leas Pavilion has resulted in a film called Out Of Time which is available on Amazon Prime.  All proceeds of the film go to the Hands Up Foundation.  This is a charity that funds health and education programmes in Syria and neighbouring countries."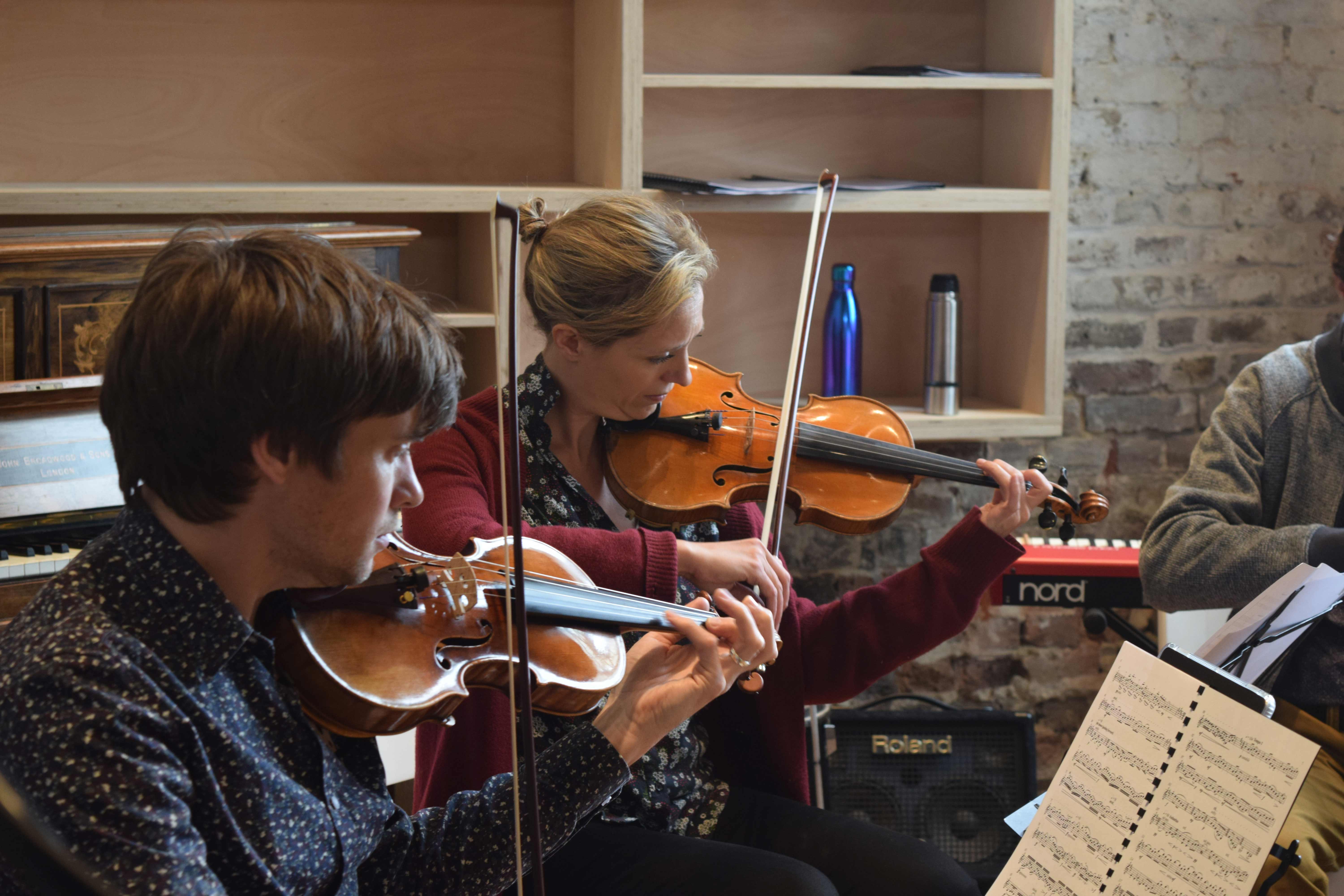 Sounds Folkestone
Matt: "We're also collaborating with lots of classical music groups in Folkestone to launch 'Sounds Folkestone'.  This is a website which will be an umbrella space for the work that's going on in the town. It will be through this avenue that people can find out about what's going on, and become involved in the Sacconi Folkestone projects and feel they have some ownership over the development of chamber and classical music opportunities within the town. 
Ben: "The beauty of a string quartet is that we don't need a piano, so the potential for pop-up events in cafés, station platforms and wherever is really wide and diversified.  I think we've got a real opportunity to do quite a lot of exciting, innovative things in Folkestone.  I'm really looking forward to it!"
Photo credits: Emilie Bailey and Alejandro Tamagno
discover more about folkestone below