Sacconi Festival – Folkestone's National Chamber Music Festival
The Sacconi Festival is one of the UK's most prestigious chamber music festivals, and it happens here in Folkestone every May.  The Sacconi Quartet organise 3 days of concerts around the town, using St Mary and St Eanswythe's Church and the Quarterhouse to perform a wide range of music to an international audience.
First violinist Ben Hancox talks to The Times about the importance of music during times of the pandemic and also reflecting on Beethoven's 250th birthday.  He also spoke to Folkelife about how they and the festival came about.
What's in a name?
"Sacconi was a 20th Century maker and restorer of violins.  He was born in Rome, and even as a teenager, he was making the most amazing violins.  He emigrated to America just before the Second World War and became more involved as a restorer of instruments.  His knowledge, particularly of the varnish of instruments was extraordinary.  He was, not only and incredibly talented maker, but a pioneer of sensitive restoration of these great instruments. 
"The link between him and our quartet is that, when we started in 2001, I had borrowed a Sacconi violin from Charles Beare who is the, sort of, living expert on violins.  He lent me a violin for a competition and I was still playing it when we started the quartet.  We were looking for a name, and thought that Sacconi had a nice ring to it, so that's what we tried.  I did have to return that violin, but amazingly, throughout the life of the quartet, Sacconi instruments have found their way to us because of the name. 
"First of all Robin was loaned a beautiful Sacconi viola, and then more recently two Sacconi violins have come to the quartet.  So we're three quarters Sacconi!"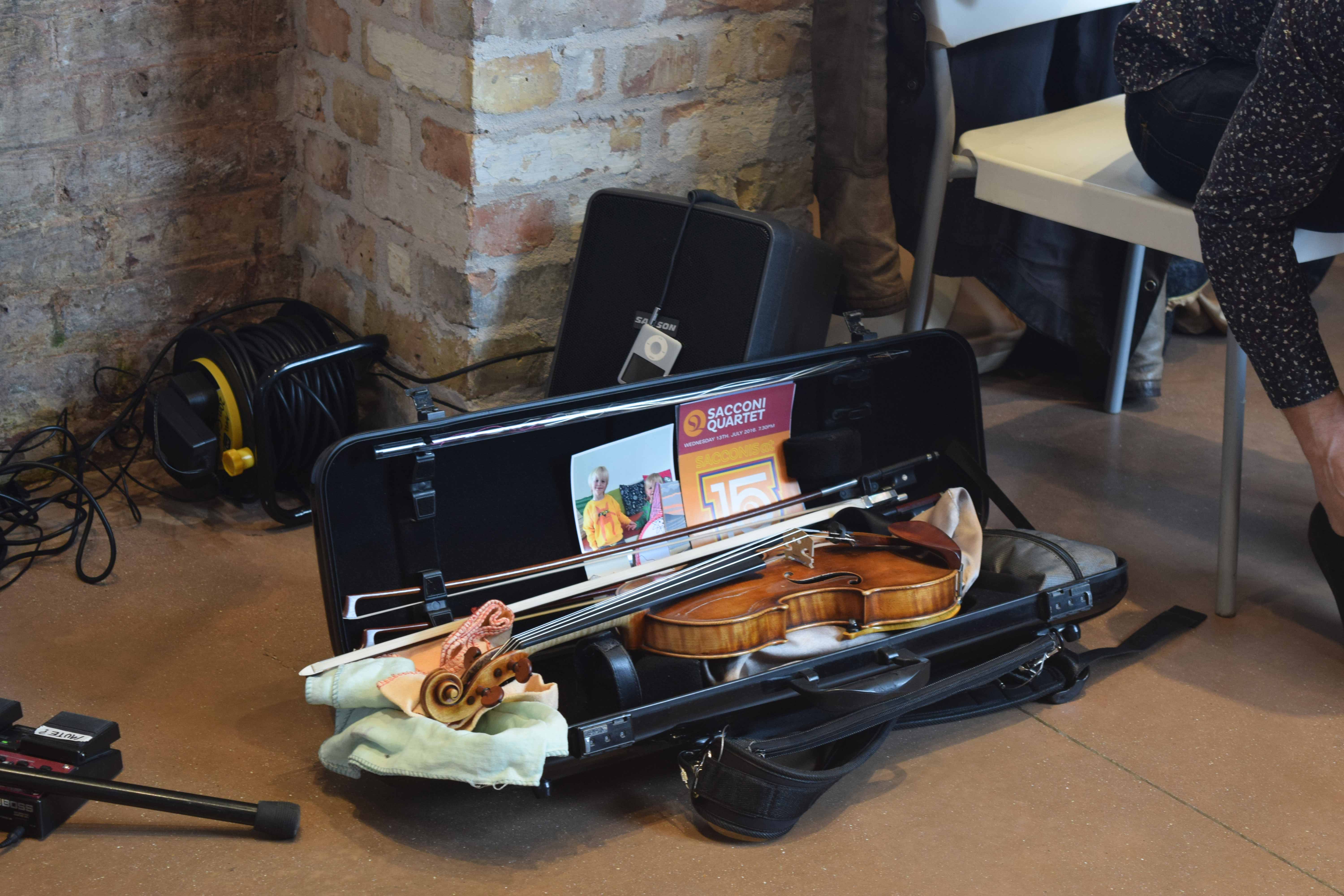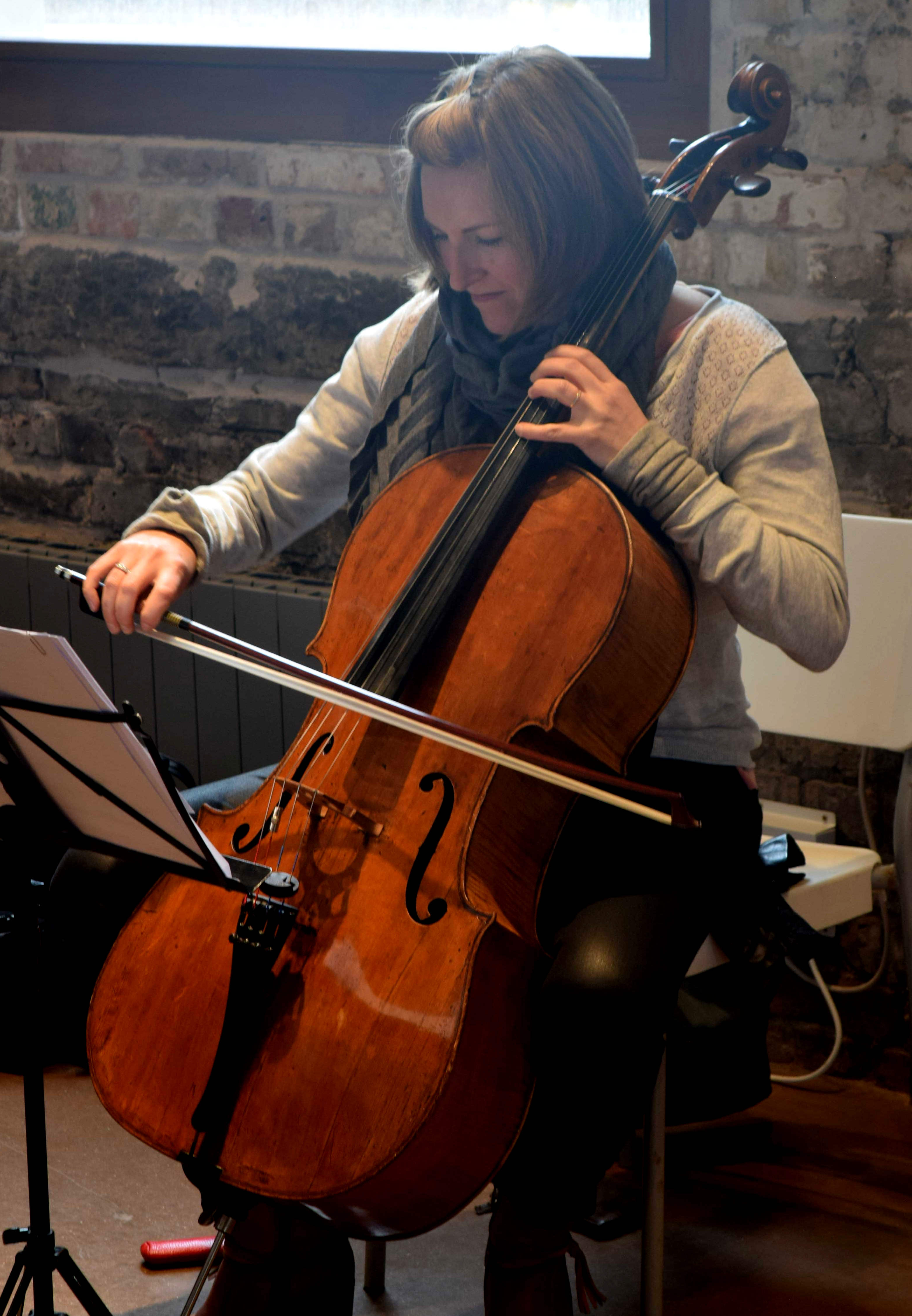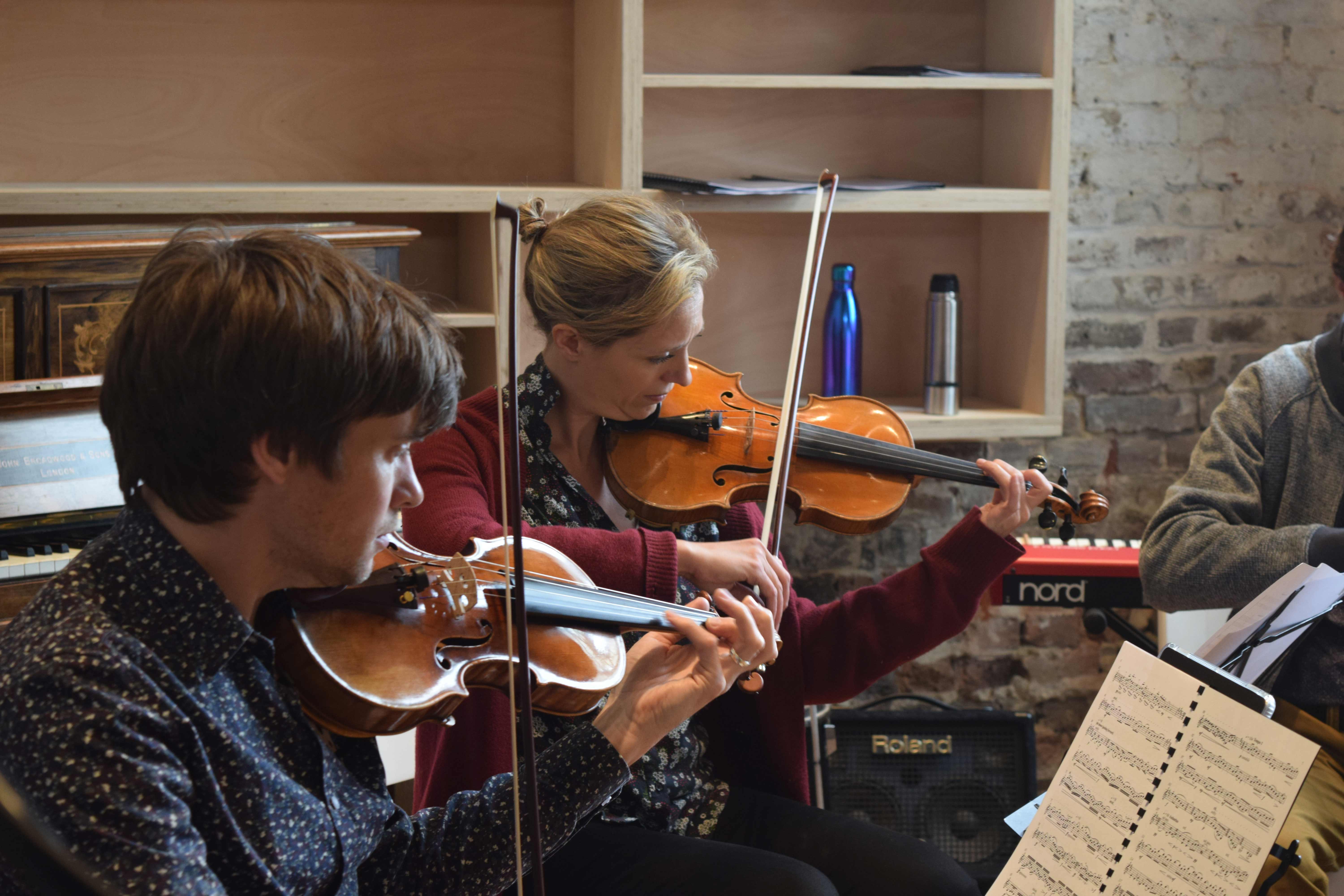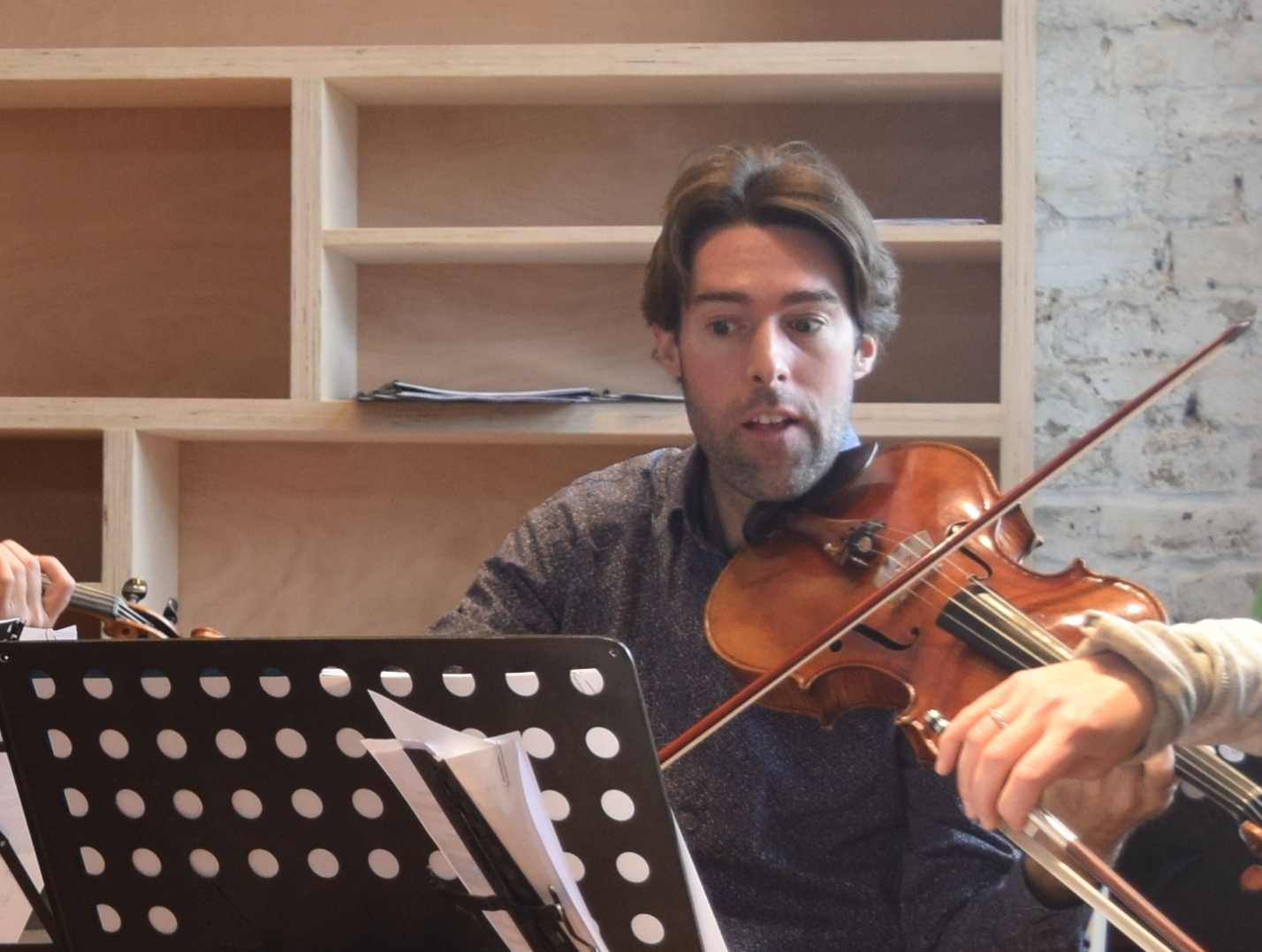 The Sacconi Quartet
"We're energetic, dynamic and friendly!  We love playing together and I think that's one of the reasons why we've managed to last nearly 20 years.  We are the four founder members which is very unusual.   It's tough playing in a quartet.  You don't just have to make music, you have to get on, and be able to run a business together.  There are a lot of challenges, but what defines us as a group is that we share a love and a passion for playing together. 
"We also love collaborating too, and that allows us to combine our love of playing all the classical chamber music you'd expect such as Haydn, Mozart and Beethoven, but also to play cutting edge, contemporary work using different kinds of technology.  This means we can put what we do as far as we can to people who maybe haven't heard us before."
Folkestone's Chamber Music Festival
"In 2007 we were given the chance to start a festival somewhere in the UK.  We wanted somewhere where we could play music that we loved to people who would hopefully come and enjoy it as much as we do!  My dad, Grenville Hancox, suggested Folkestone.  The town has the links with Creative Folkestone, the Creative Quarter and the fact that there are cultural events spread across the year – the Triennial, the Book Festival and so on.  At that point, there wasn't a chamber music festival and starting the Sacconi Festival meant that we could work within an existing artistic community, but also use the quartet for outreach, to take music to areas that don't necessarily have much music going on.  Folkestone has a mix of cultures, and also wonderful places to play!
"Many of our concerts have been in St Mary and St Eanswythe's church which is an extraordinarily beautiful space and has amazing acoustics.  So, we came, and have continued coming, and we're now in our 13th year!"
Connecting with music
"I believe it's important for people to have access to music.  It allows us all, whether we're listening or participating, to feel good!  Music crosses all boundaries; we don't need to speak the same language or be of the same culture or religion.  It goes beyond all of the things that separate people.
"Ultimately, being involved in music is about having fun and enjoying it, but there's so much more to it than that.  It helps in all areas of life, from the development of different parts of the brain to just people being able to get on with others, and being able to work together, it's such a massively important thing to have access to."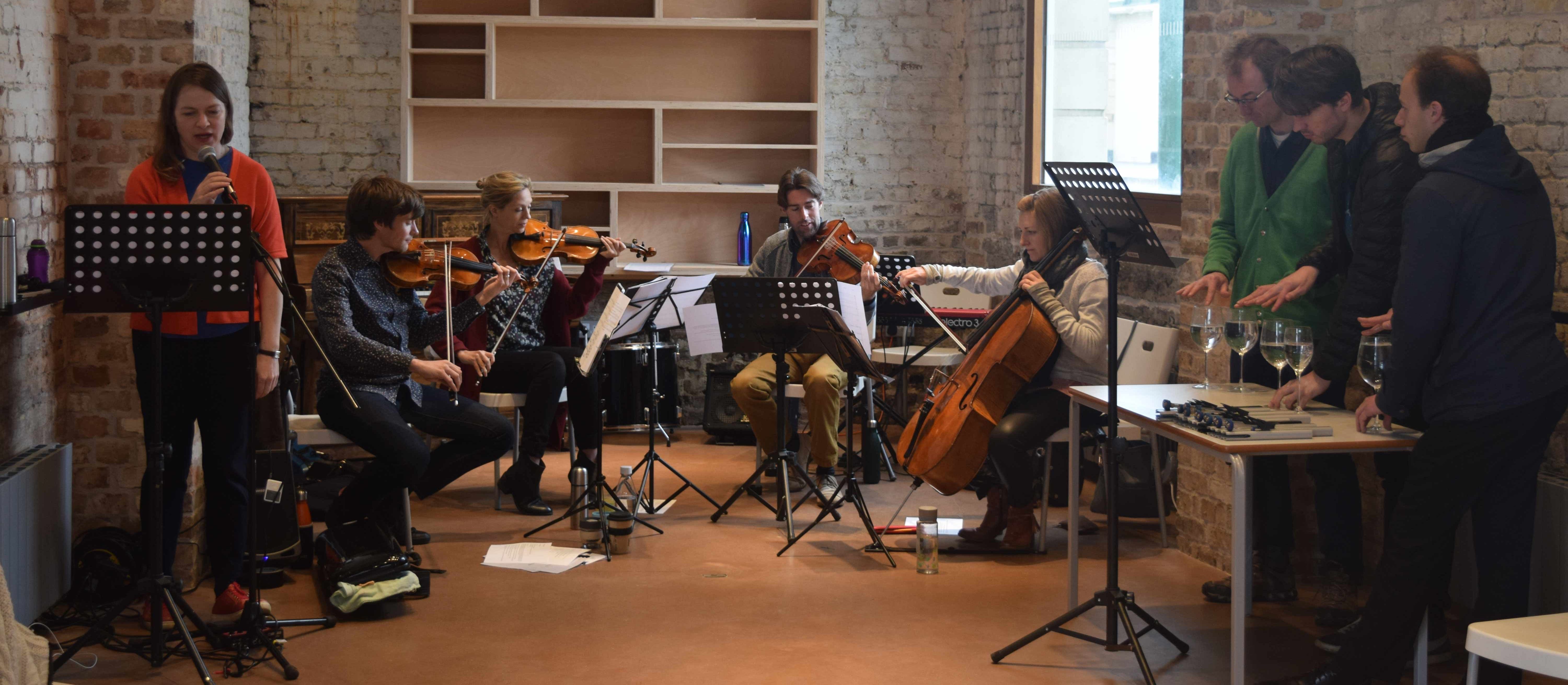 Montrose Composers' Club
"My wife, Rhian, who manages the Sacconi Festival, came down to Folkestone and heard the Montrose Composers' Club play.  She came home and said how their work was really interesting.  We thought it would be great to collaborate together at some point.  Organising the Sacconi Festival is a huge thing, and we always seem to run out of time to do everything we want to do!  However, this year we've managed to meet and put on a concert of original, contemporary music. 
"It's important for great music to happen in all sorts of places, and we're very lucky to have Folkestone  where more and more people are coming to enjoy it. It's also important for the next generation to have access to chamber music.  It takes time to learn, and you need exposure to it!  The more you're involved with it, the more you get out of it.  Working here in Folkestone we've been able to go into the local schools and that's so much fun.  Children are so open, especially young children!  We play, and their imaginations just run free and they're not inhibited to say what they are thinking.  It's a great opportunity to get young people interested in music.  They can understand it as a tool for them, to inspire and help them manage life as well!"
Transcending dimensions
"I love playing, and playing in the Quartet.  It's hard work, and the hard graft of getting ourselves ready for the rehearsals and the concerts is tough.  You need to be on form, and energetic and well rested.  But, when it's all together then there is the joy and freedom of playing with your colleagues.  We know each other so well, that actually, even though there's stuff written down on paper, no performance is ever the same.  You will never play the same Haydn quartet in the same way.  This makes the music alive, and when the connections with the music and the players is good, that's when the magical stuff can happen, you're completely in the moment!"
The Sacconi Festival is an annual event in Folkestone in the second weekend in May.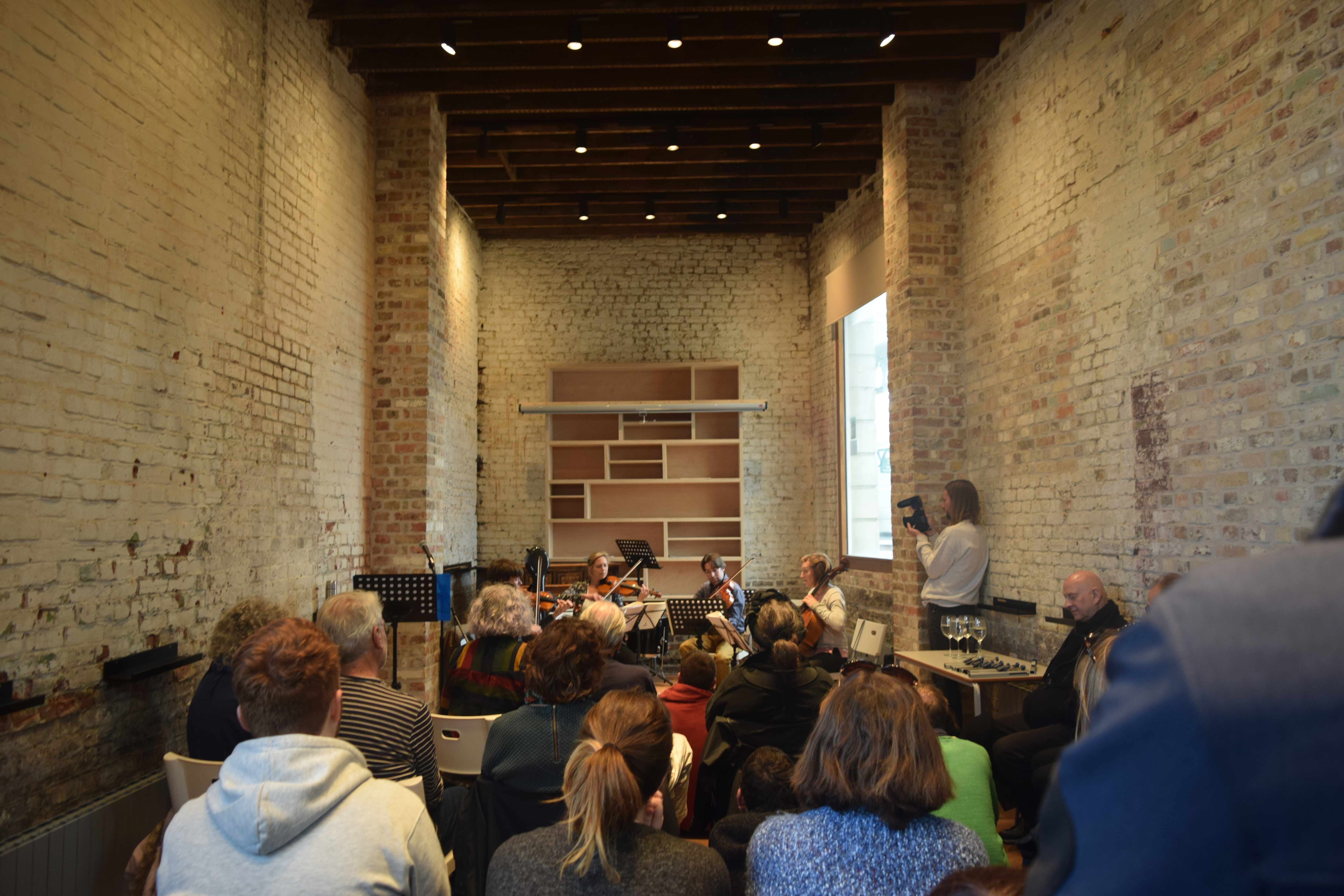 discover more about folkestone below