Riot Gulll – Supporting seaside music communities
Riot Gulll is an initiative set up by Geraldine Zanaska to promote women in music, support new talent and build seaside music communities.  Geraldine has worked in music promotion for 'a million years' but still qualifies as 'young' for most other purposes!  She moved to Folkestone in 2022 from a narrow boat in London.  Her exploration of the music scene in Folkestone promoted a post-Covid project of giving new talent, female talent and seaside-band talent a platform.  Now, Riot Gulll is gaining a loyal and growing audience at gigs in various venues in town.  Folkelife joined Geraldine for a cucumber and mint iced tea to find out more.
"I am a music nerd.  Growing up in a little place just north of Paris, it was only when my dad went into the city that I'd get a copy of the NME.  I can remember going through it and highlighting what I'd like to listen to, then going to my library and asking for them to possibly get those cds in.  My life has been spent at gigs for as soon as I was able to go, and, until Covid, that's where you would find me most nights of the week.  Then Covid happened and the music scene has changed.  A lot of new talent have had to find a way to share their music online, and that means coping with algorithms in order to be picked up by new fans."
new identity
"When everything shut down during the pandemic I had a bit of an identity crisis; who am I without live music?  It was quite a shock and took me a while to get used to this new life.  I'd recently moved back to Paris with a new business focusing on festivals and international music.  So, when everything shut down that had an impact on my business.  I decided to kind of pivot and do a music tech platform, which was a marketplace to connect music industry executives and artists around the world. And what was supposed to be my little pandemic project became my life."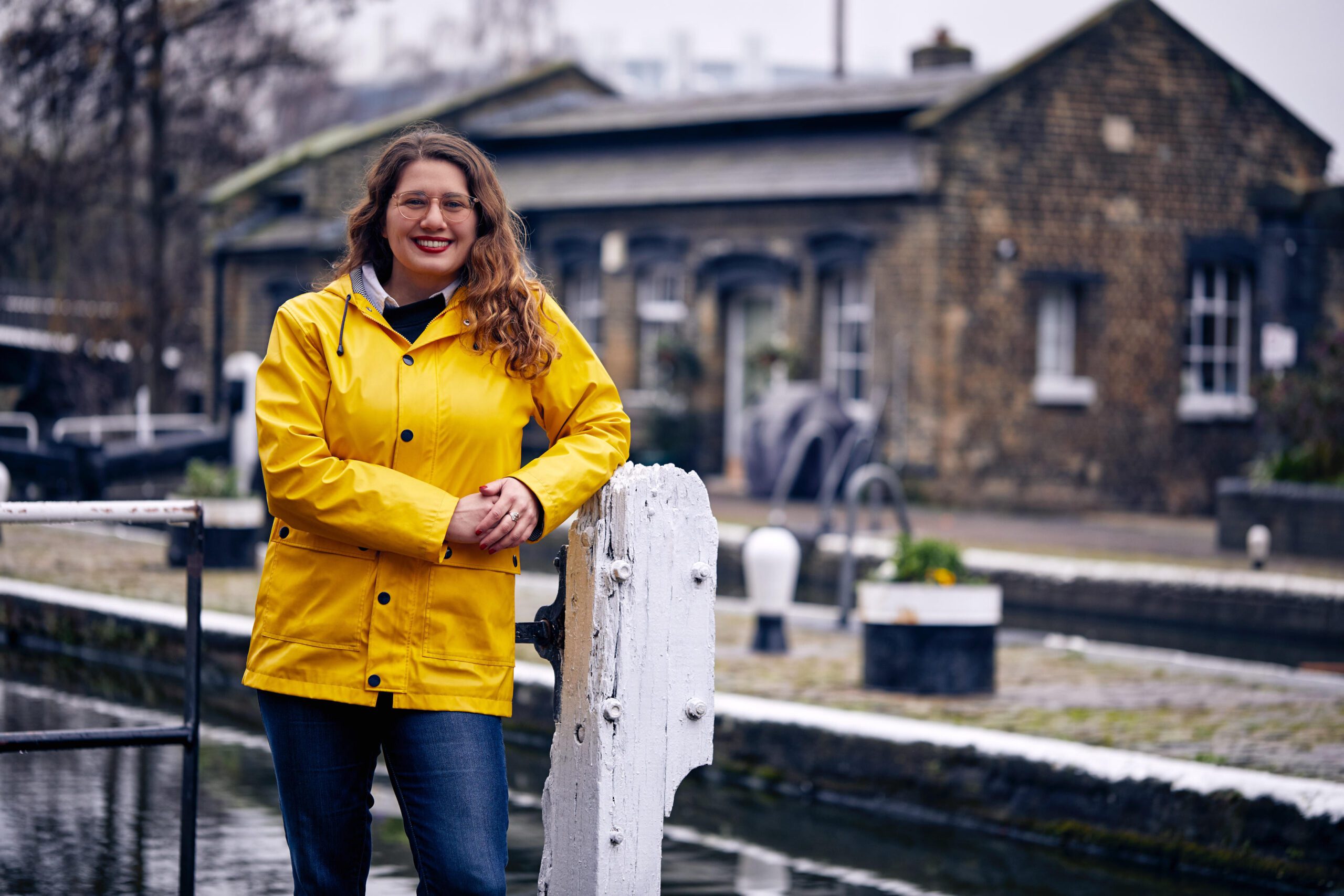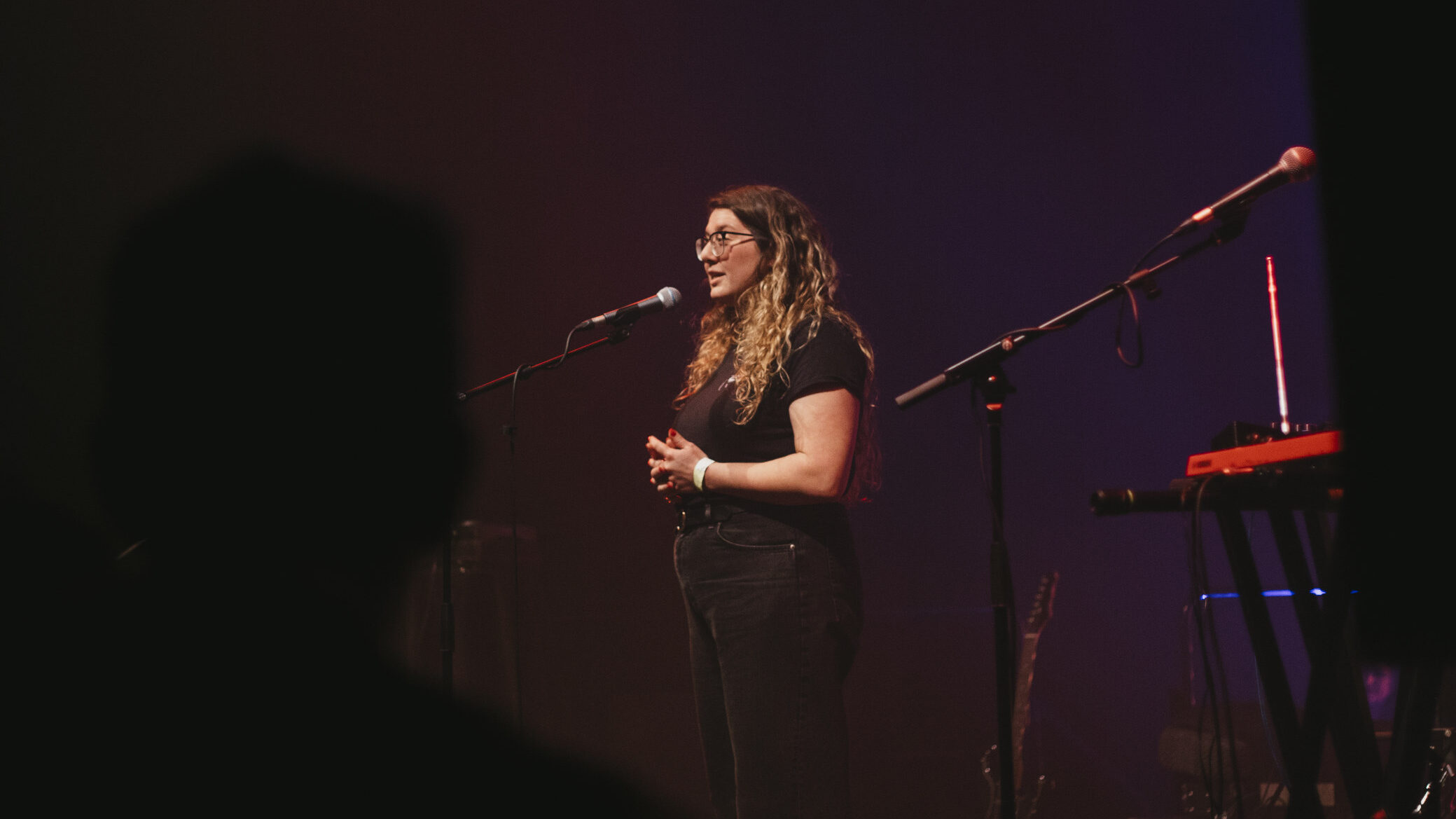 discovering folkestone
"I did a lot of it from the boat but it was exhausting.  Eventually I felt I needed to take a step down, work a bit less and get more space.  Self-funding my platform, working for clients, trying to do it all left me nearly burnt out.  What I really needed was space, time with animals, the outdoors, nature… I'd been living on the water for a number of years and living by the sea had always been on my bucket list. 
"It's important for me to 'try before you by' so I did a lot of pet sitting in various places like Brighton, Whitstable, Ramsgate and so on but didn't really fit those towns.  Someone suggested Folkestone and I'd never heard of it!  Imagine being so close to France, being able to see it from the coast…  We came down for the weekend and I can remember falling blissfully asleep under Sol Calero's Casa Anacaona, the artwork on the beach.  I never do that!  I don't put myself in such vulnerable positions in public so that was weird to wake up and feel that I was quite relaxed, quite comfortable, and this place felt like home."
the rest is history
"After that weekend I came down as often as I could to find the right place for us.  And yes, I've got something quite different than what was on my list!  I wanted a house with a garden and I have a flat with no garden.  But it has so much light!  Living on a narrow boat you don't get much of a view as you live down and in the structure of the boat.  Quite often you can be moored against other boats so you don't have a view out over the river.  Now I can see the hills, and there's so much light in my place; it's full of sunlight and space."
showcasing new music
"Now I'm a resident here I want to see what music Folkestone has to offer.  When you are showcasing new talent you need to bring an audience to see what you have.  In London there's so much competition so it's really hard.  Here though there's so much that I want to see and it doesn't exist yet.  It's been my philosophy in life that if something doesn't exist, just make it yourself!
"There are some good venues in town.  The Chambers has been great, it can hold around 150 people and that's a good size for a young band.  I'm running a gig there as part of Music in May. Speedway is also a good venue which can hold around 60 people and it has a stage – that's important if you're a band performing, you need to get used to stages!  I'll be starting a brand new live music night called Nu-Wave introducing the latest in dreamy alt-pop/rock/folk music, featuring the best new acts in a uniquely intimate live setting at Speedway in June 2023. 
"At Take Up Space in March 2023 I put on a gig night at Quarterhouse and that can hold quite a few more people.  It was great experience for these new bands I'm helping promote because they need to perform on big stages, in front of large audiences.  Hopefully their gig list is just going to get bigger and better as they progress.  What we do need though is a venue that's in between The Chambers and Quarterhouse, that has a stage."
Photo credit: Alpine Moon Photography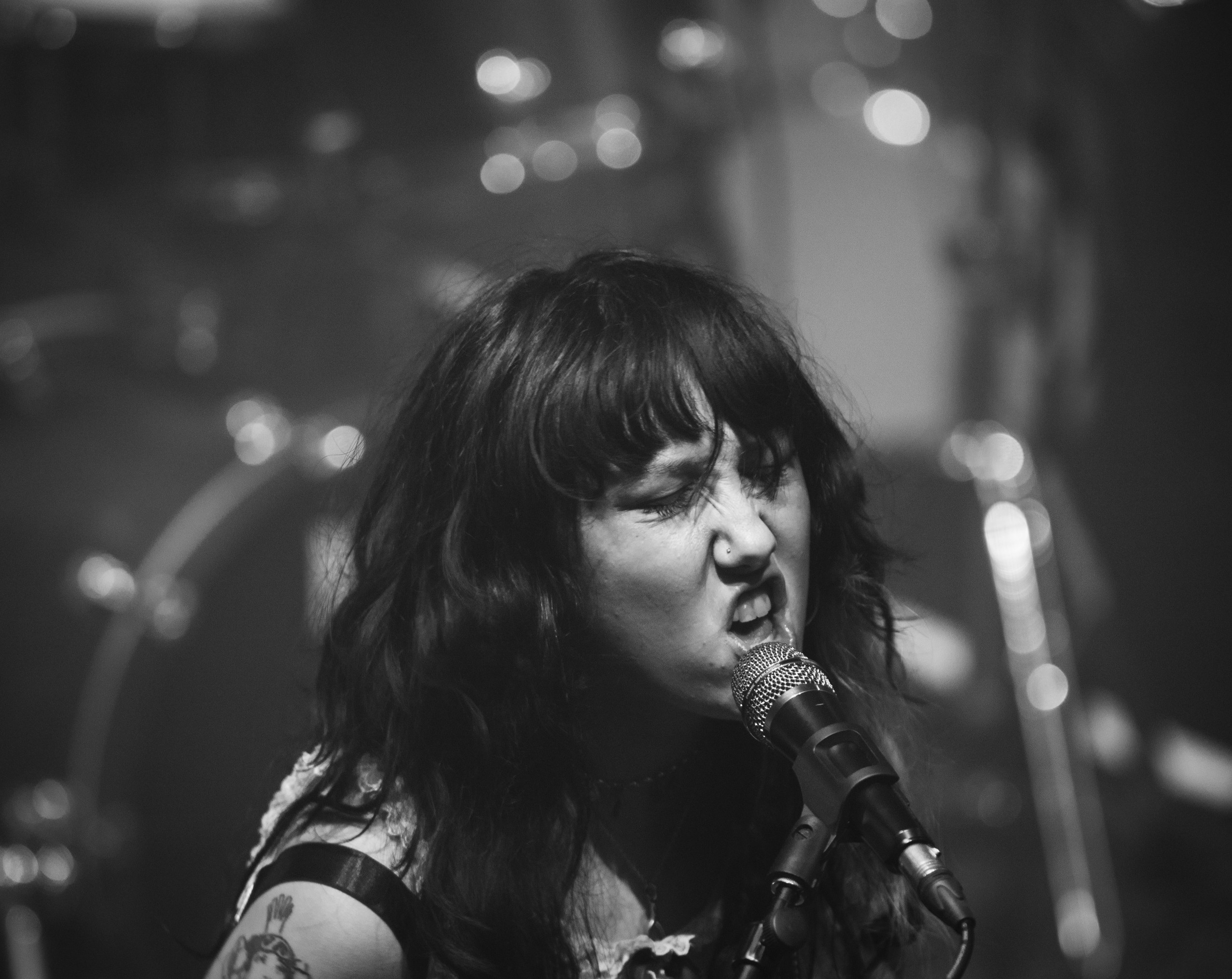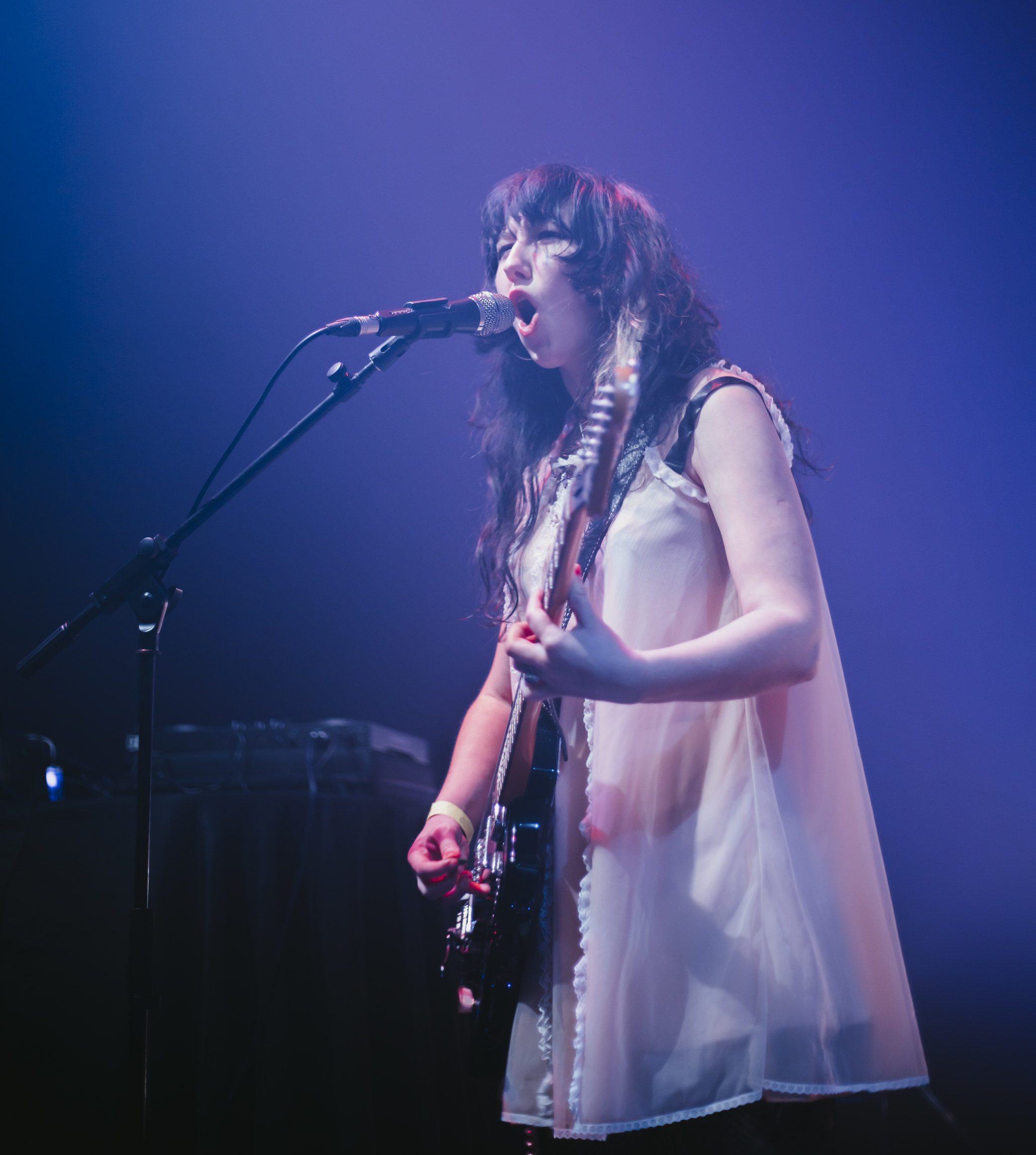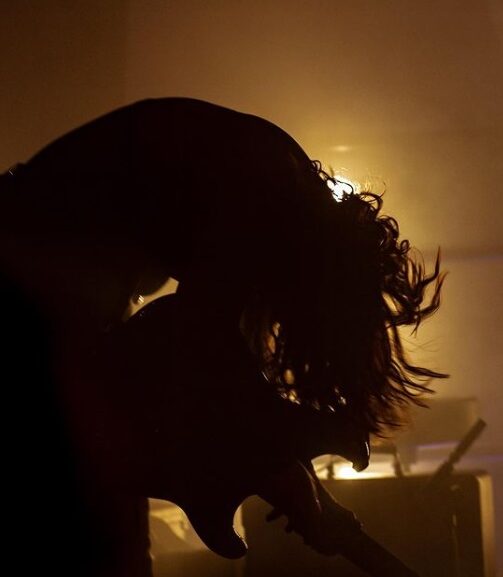 folkestone music town
"I want to promote women in music because it's such a male-dominated field.  My dad plays in a cover band and it's great for him, go for it!  But I want to see myself represented on stage, and to hear music that's from women about women.   It's also important to give new bands from seaside towns a platform to perform.  There are many opportunities if you're in London, Glasgow, Birmingham etc to showcase new talent but there's nothing down here.  If you live in Kent you get lumped in with London, 'London and The South East' when the South East is really quite different to London.  We need new opportunities to show off what's being created here, so you'll see bands from different seaside towns on my gig lists – and bands from Folkestone too."
treat 'em nice
"I also think it's important to pay your bands well, and give them good catering, good hospitality and look after them.  If a band I've booked to come and play in Folkestone feels they've been treated well then they're going to come again.  They're also going to tell their friends and their management that Folkestone was a good place to come.  That then means that other bands will want to come too.  It makes perfect sense.  So that's what we need to do.  Build Folkestone up to being that place where fantastic bands want to come and play.  If Jimi Hendrix can stop here en route to France, then we can bring everyone else too."
Photo credit: Ellie Breeze @elliymca.photo
Discover more about folkestone below