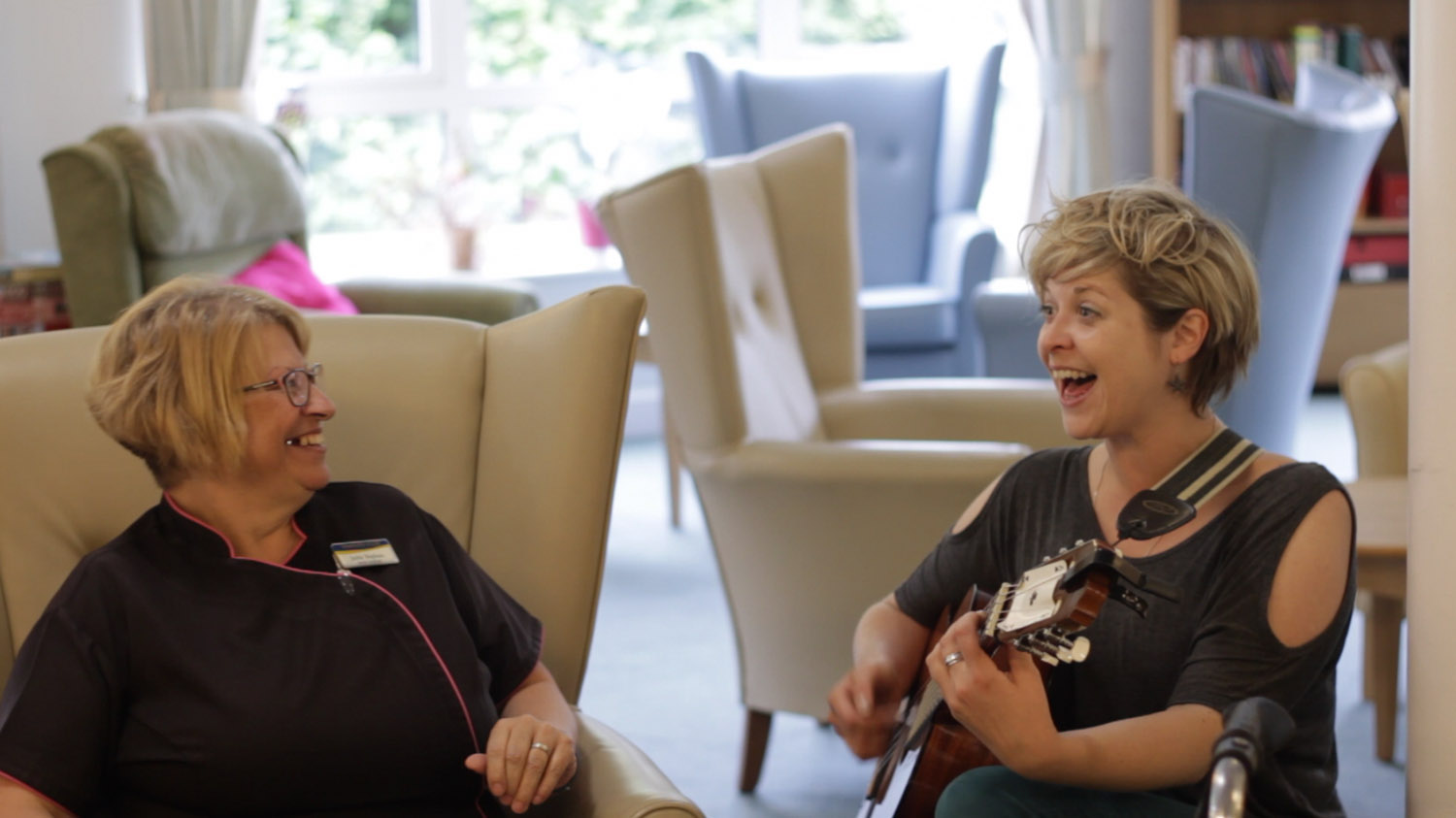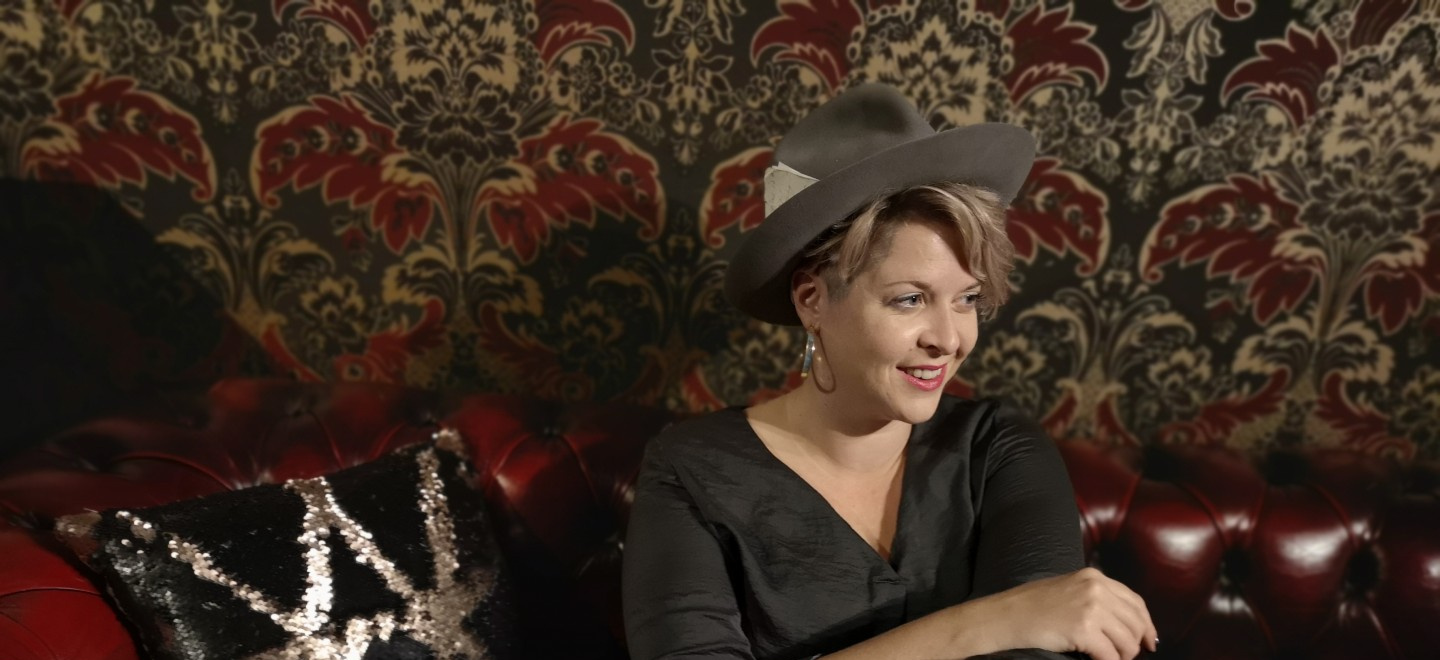 nina Clark – Folkestone's musical community
Nina Clark is part of Folkestone Music Town, a group promoting music in the town. She's also just launched her 3rd album, Alpha, involving lots of people from Folkestone.  Nina speaks to Folkelife about how her music has helped her become very much part of the community.
"I moved to Folkestone in 2011, and this place definitely, of all the places I've lived, feels most like home. It's extremely welcoming and you also can't deny the quality of air here is something above the rest.  Anytime I go inland now I'm like, boom, not sea air though is it? I'm not getting the full vibrancy here!  I don't really dig being landlocked anymore; I love the feeling of being so close to the elements and it's a wonderful life!"
folkestone is my music town
Nina would be drawn to a creative hub such as Folkestone, having been making music since a very young age. She tries to convince me that she wasn't vocally eloquent when she was young, it's hard to believe, sitting in front of this very confident and beautiful speaker, but she assures me it's true.
"Confidence is really what has brought people to me for music lessons.  90% of the time, people have come to me to help them use music as a nourishing way to communicate better, and build confidence.  I would hear stories from students about being told to mouth the words in the back of a choir, or not being allowed into a choir, or even a parent telling them not to sing!  It's enormously damaging to people's creative spirits.  And then, oh, there's X-Factor – let's be gladiatorial and pit people against each other because there's only one winner…and then rip them down once they're up there!  No!"
at the heart of the community
"This has infuriated me so much that it's very much part of my ethos now – music is for everyone!  It isn't currently, but it should be, and that's what I'm trying to do.  It seems magical – but it's just so simple – give people the tools to be able to create music, and they grow in front of your eyes!"
Nina puts being involved in the community down to being self-employed.  "It's quite isolating when you work for yourself, from your home.  I wasn't even having to go out, people were coming to me for lessons and I'd spend a lot of time sat in front of a computer.  It's as beneficial to me to get out into the community as it might be to the community in terms of what I'm trying to bring them. 
"All I have ever been trying to do as an artist is to communicate to people through my work, and now, working in the community has bled into every part of my job, and I feel very fortunate about that."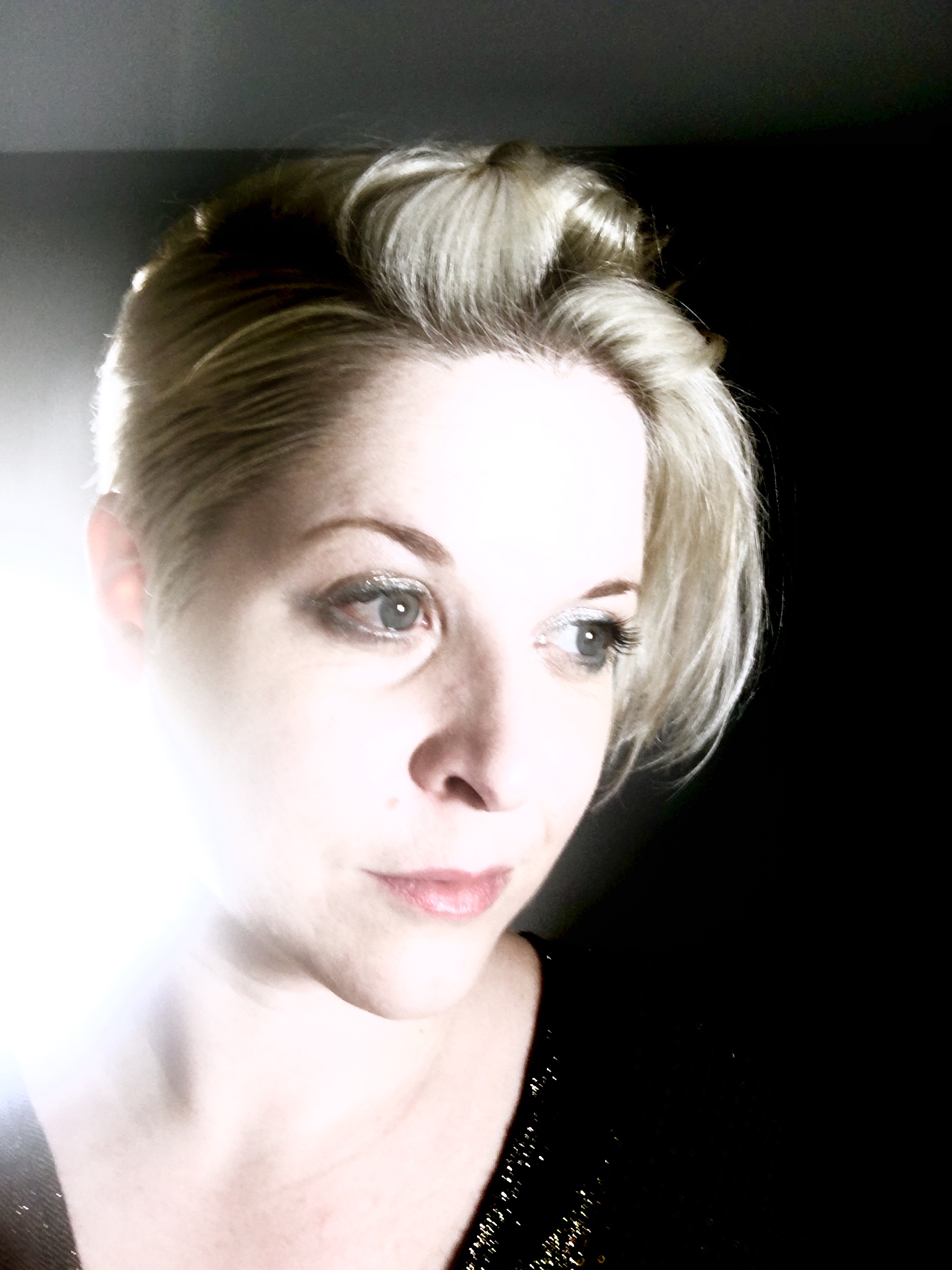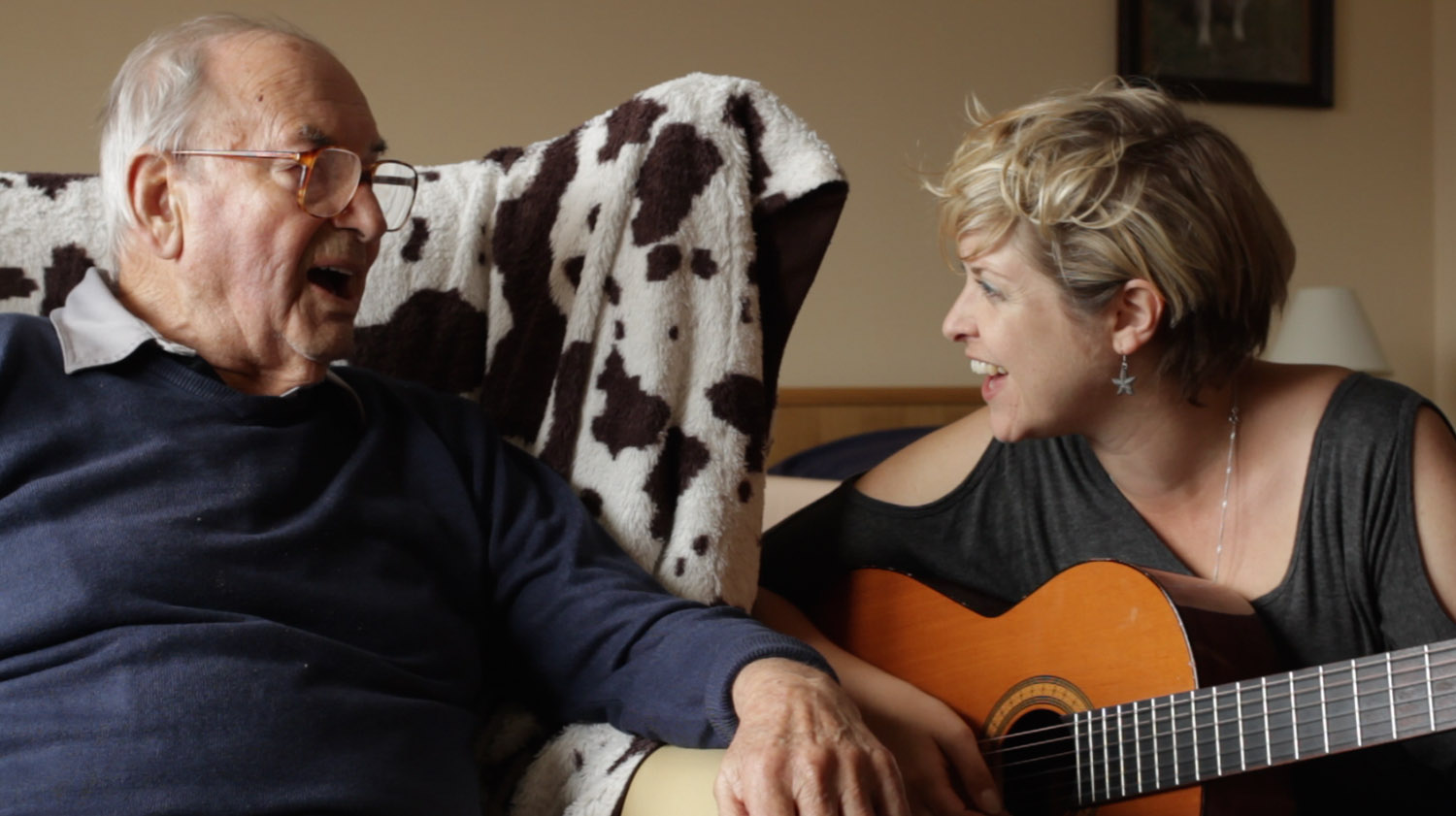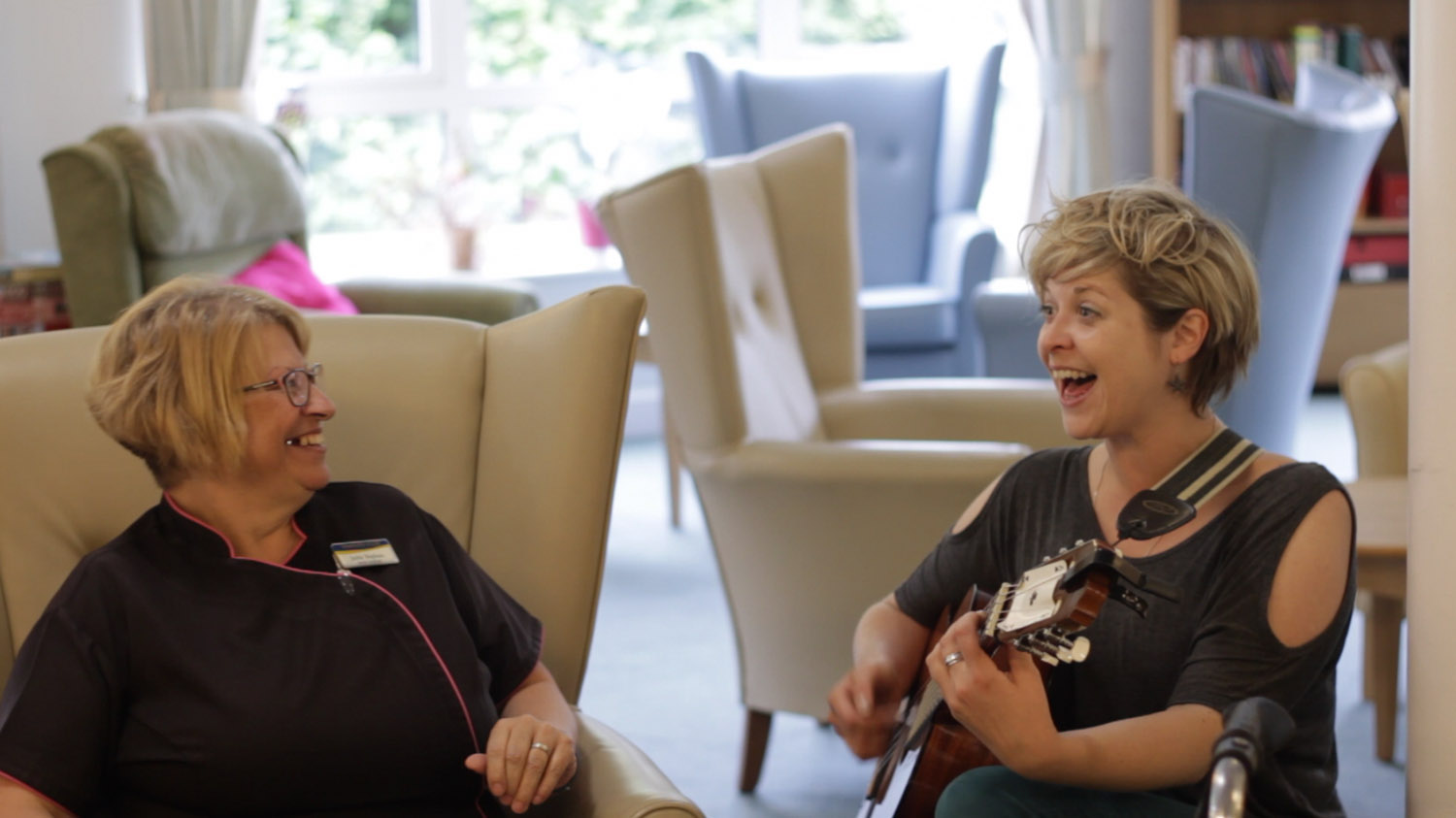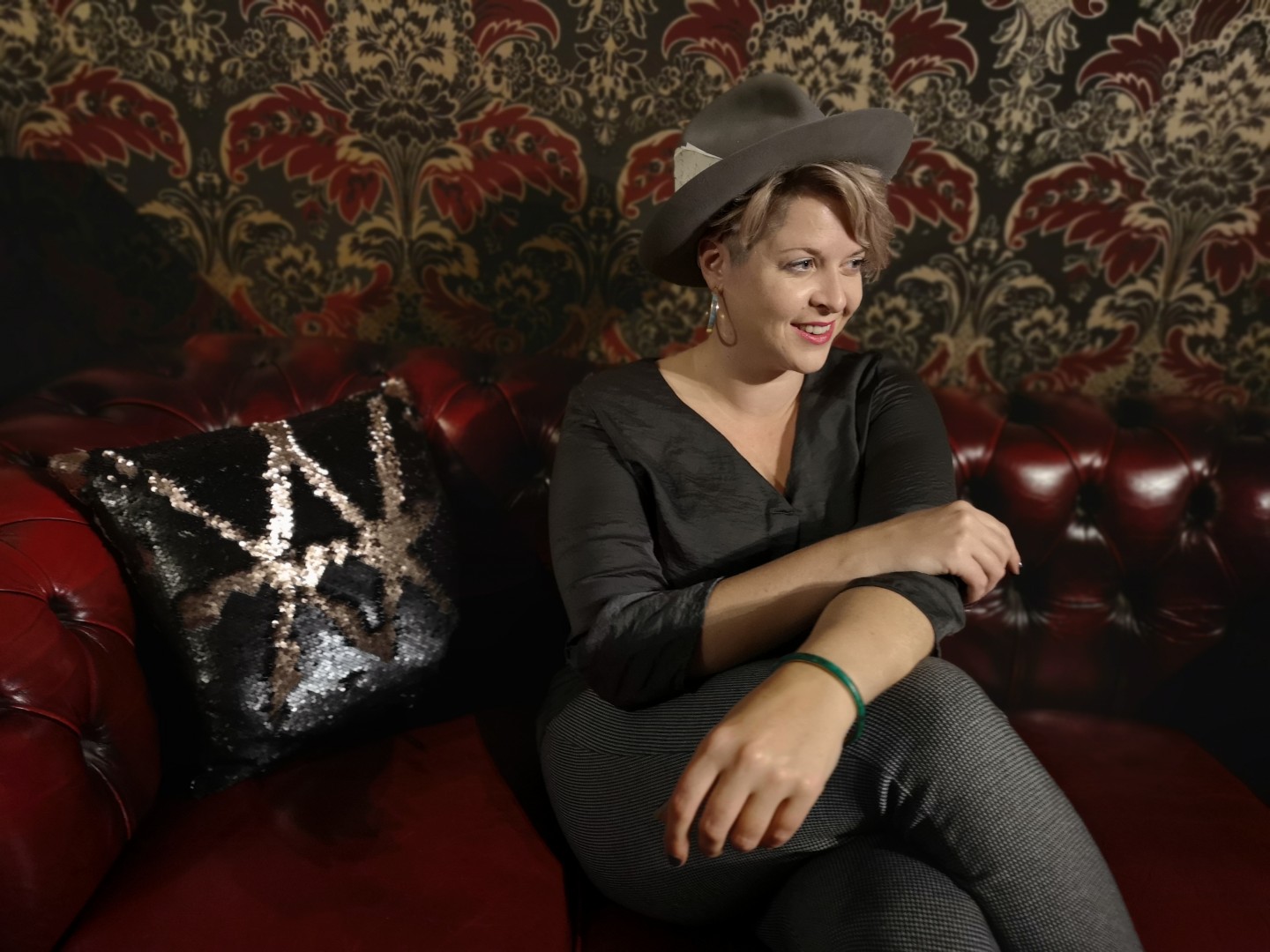 Musical Walkabout
The Musical Walkabout involves Nina acting like a minstrel.  She visits people who are less mobile and plays and sings music that is important to them.  Nina works in many local care homes.  She loves seeing people engaging in an activity that has such an impact on their health and well being.
"It ticks so many boxes; it nourishes me, and I can see that it's really helping this person.  It's not a short run project, it's about building relationships, it's meaningful to get to know these people over many years, but it's also clear to see that the care sector doesn't have money for music in their budgets.  It needs to be looked at, not as entertainment, but as therapy.  There's so much research over the years that indicates that music is a great tool to improve social mobility and inclusion, not to mention the role it has in dementia."
Folkestone music town
"I've got involved with Folkestone Music Town and we're trying to approach music as a social prescribed concept, rather than being funded from the entertainment budget.  You know when you go to the GP and they give you a course at the gym to help you recover from a heart attack, well, Julia Jones from Folkestone Music Town was integral getting that to work over 20 years ago.  Now, we're doing the same with music.  We've got a white paper on this; music is a therapeutic intervention and it should come from your pharmaceutical budget."
music is health
"We're currently trying to focus our work on GPs and the education sector, with some success.  There's a resource sheet available, which took me about an hour to create, listing all the local people in our community who can support people through music.  It just needs the GPs and others to use us as part of their toolkit.   I know that GPs are incredibly stretched by time and resources, but they also want to be more involved in the community.  This is a simple way, and effective therapeutic way of going about it."
Nina regularly appears on Academy FM Folkestone, the local community radio station "They've been so supportive of me, and of Folkestone Music Town, over the past 18 months.  It's great to have such community support with what we're trying to do."
Alhpa's beginnings in Folkestone
Nina is also pursuing her own personal music career.  It's been on hold over the past 11 years as the community work has taken a front seat.  In receipt of an Arts Council 'Developing Your Creative Practice' grant and funding from Reckitt Arts Trust means Nina's had the opportunity to escape to a quiet place and write her 3rd album, the 1st single of which – Armour – has been released to great acclaim.
"Ah, but my community connections meant that for this personal project, I ended up making a real community video!  We shot it in the beautiful Holy Trinity Church on Sandgate Road, at the Folkestone Amateur Boxing Club, The Warren and also on the Harbour Arm.
"I couldn't have been more happy with the success of the launch of the single, and also my album Alpha.  Chris and Liz at The Chambers have been so supportive of me, and so it made sense to launch Alpha there.   What's been great about the Arts Council 'Developing Your Creative Practice' grant has meant that it's really enabled me to work with musicians so I'm not this isolated little island anymore."
folkestone is my creative place
"It's been so important for my creative practice, I'm not just a musical artist, I'm a practitioner and a teacher and, seems like a professional plate spinner at times!  Being allowed to sit and write music, in a beautiful hut in Dungeness, made me want to just do that for the rest of my life!  I know that's not possible, and I'd run out of things to write about for one!  But it was so important for me to have the opportunity to do that. 
"Next on the list is to build my industry contacts across the country.  Thankfully, my band is quite national, we're from Sheffield, Stroud, London and Folkestone.  Our plans to tour mean that we'll grow from that experience too."
Local venues supporting local music
The Chambers was actually the reason that Nina came to Folkestone for the first time.  She was booked to gig there and has built a lasting friendship with owners Chris and Liz.  Now, Nina runs the League of Amiable Songsters there once a month on a Wednesday night.   This is a group of people who want to sing, you don't necessarily need to be able to, it's an opportunity to grow the confidence to sing, and to learn how to use your voice by singing different songs.
"I'm most interested in engaging people who think they can't sing.  I love it when we get people who come along who know they can, that's great.  But the biggest impact always happens when you've got someone who's reluctantly being brought along by their mate, but has a secret burning desire!  They want to sing, but it's just out of their comfort zone.  You then watch them let that go and hear them, and that's wonderful, magical even, but most importantly, achievable!   I show you how to use your breathing, and how to open your mouth and then you set your intention for what you want to do and you will be a good singer!"
work is fun!
"It's my job to make it fun, and for you to know it's not terrifying!  It will be easy and joyous.  As long as I can get people into the room, over the threshold and then as long as you get them doing it once, they'll be singing again, they'll be back, or be singing at home, or even doing karaoke next time!
"All I need to do now is to work out how my personal development, the album and touring, and building the national connections can work alongside Musical Walkabout and League of Amiable Songsters but that's part of life isn't it?  You have to just keep doing it!"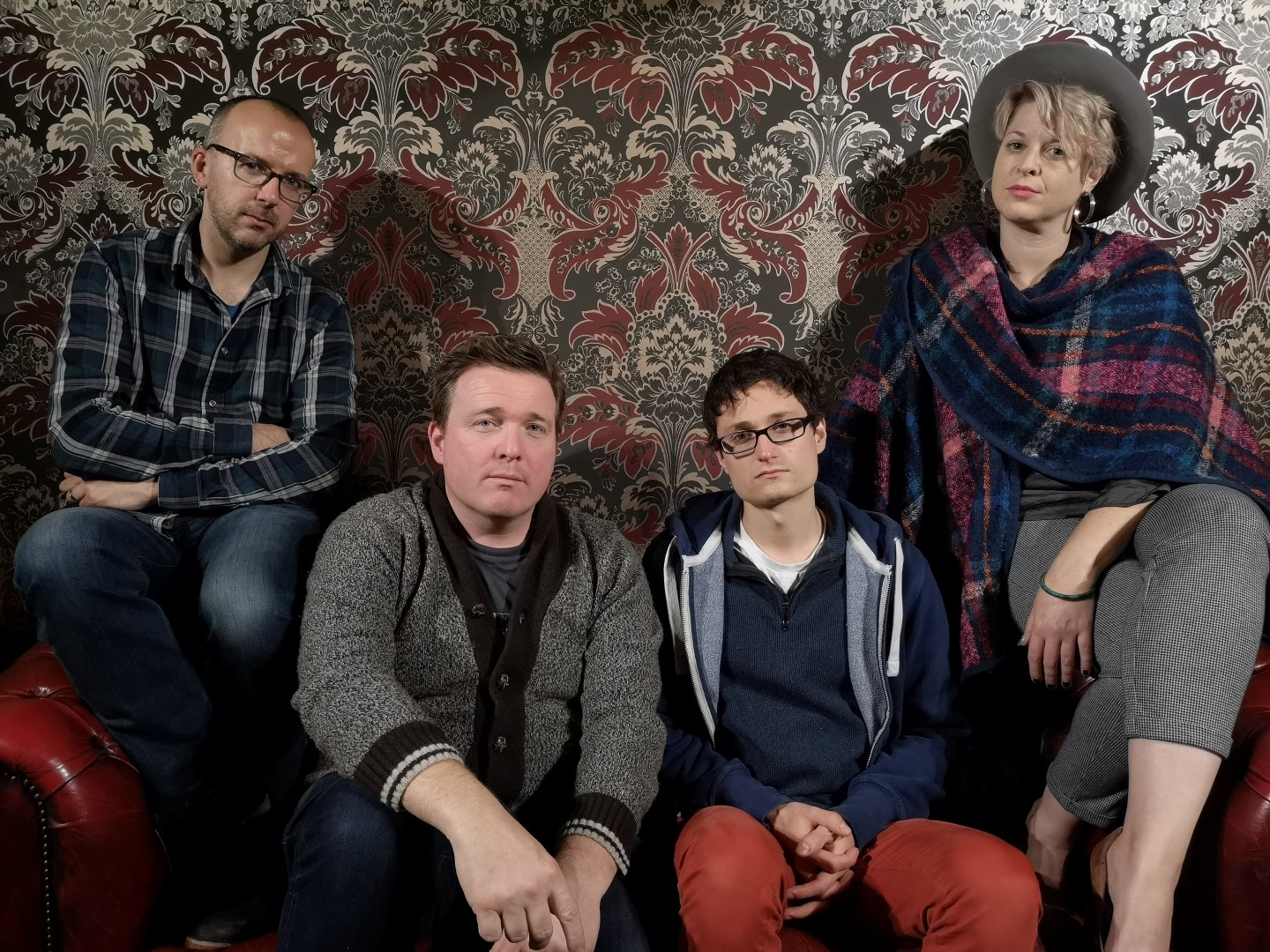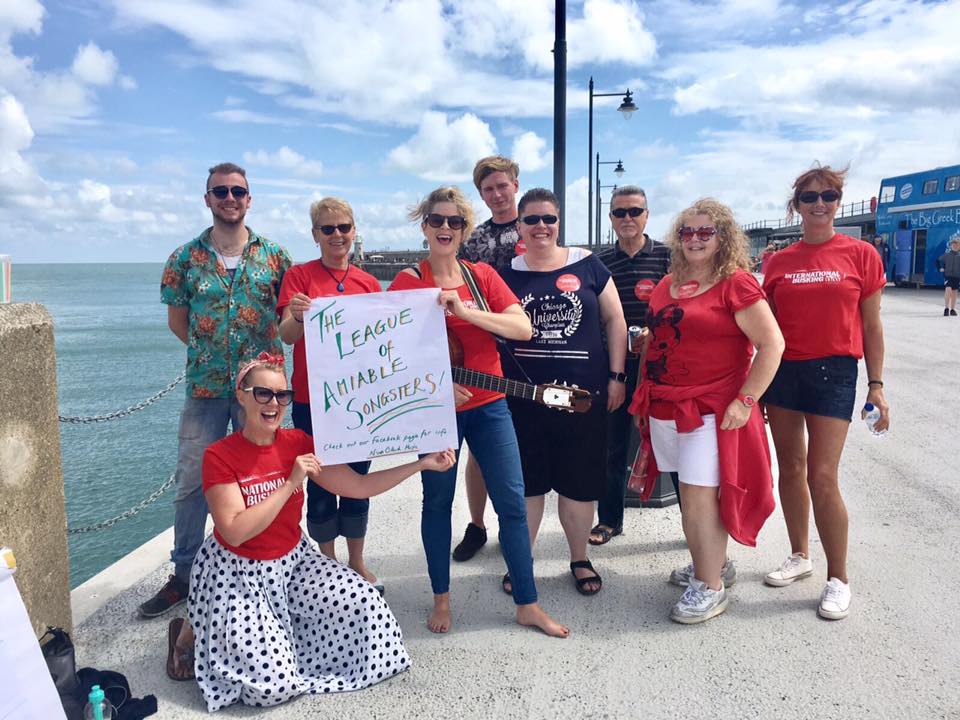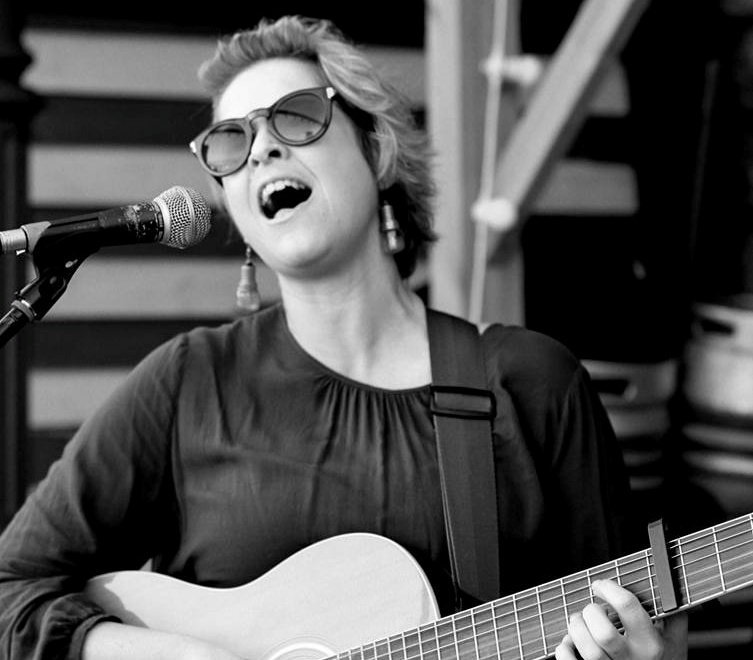 discover more about folkestone below