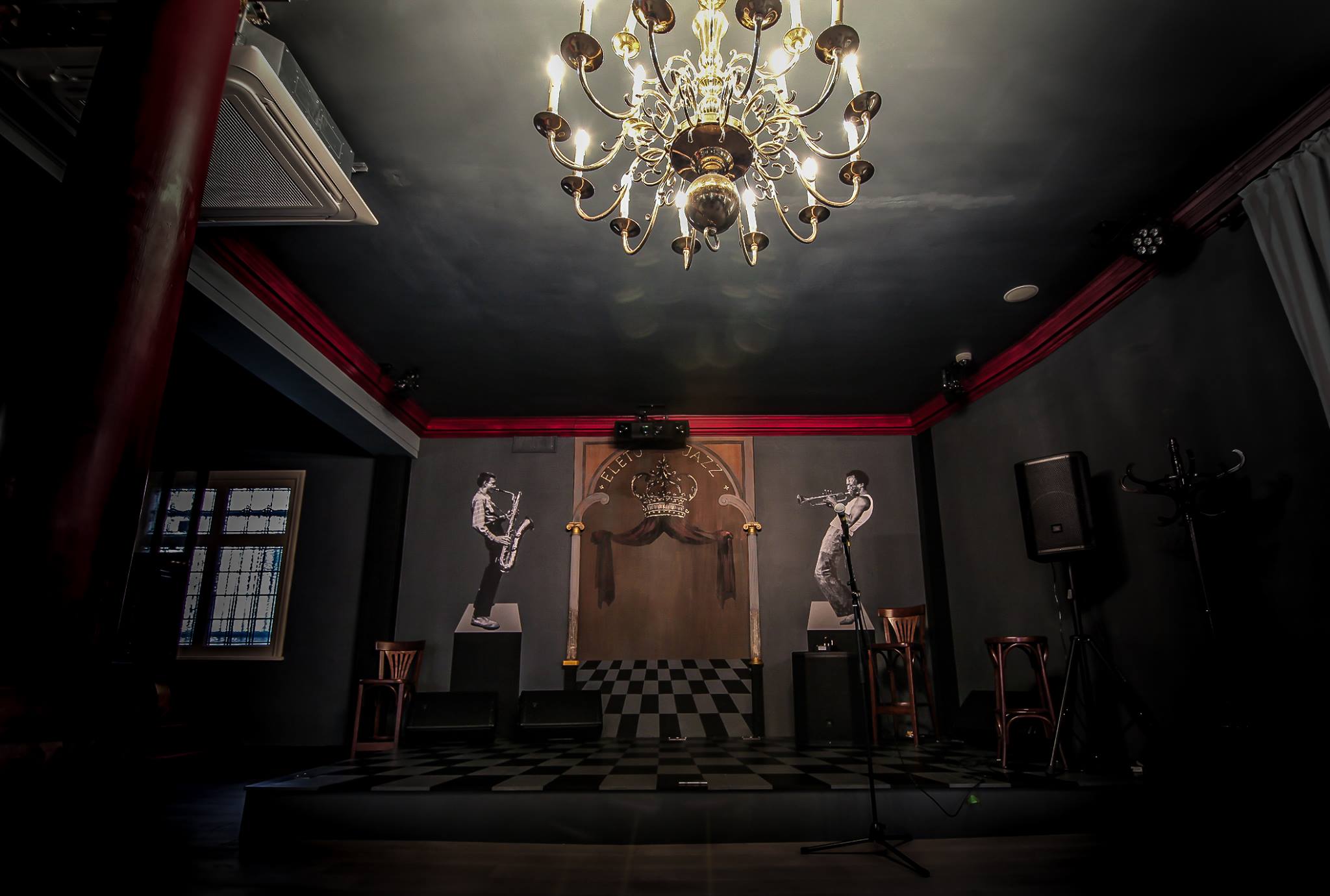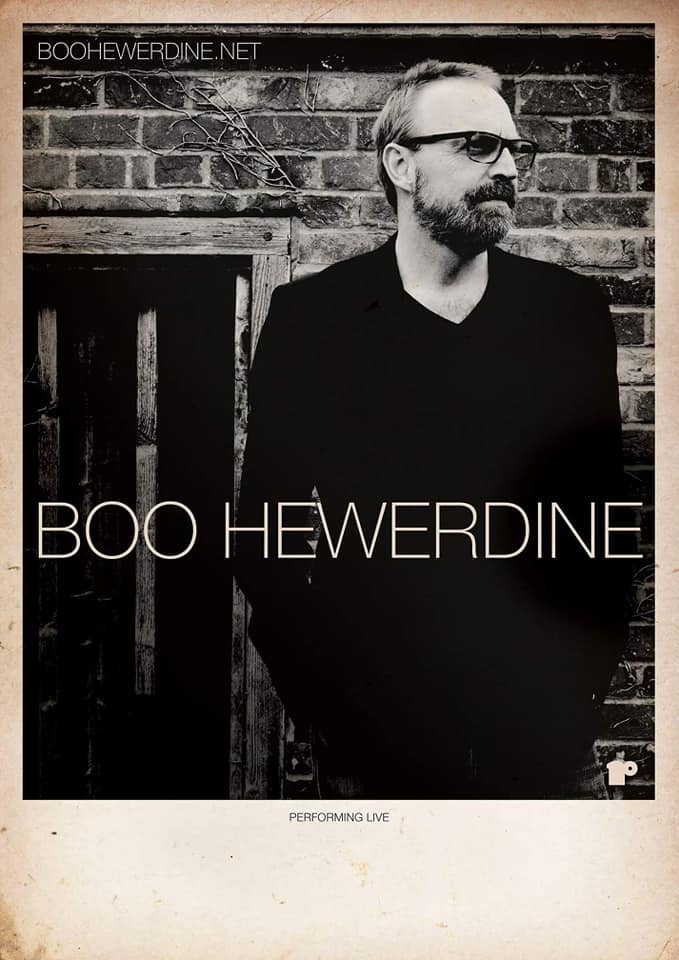 Everyone has a story to tell – Folkestone Songwriting Festival
Folkestone Songwriting Festival is the brain child of Lorraine Lucas, who lounges in the Eleto Café wearing a knowing smile. This is a woman who could convince anyone they are capable of writing a song, even if you've never entertained that idea!  Everyone has a song in them, and everyone has a story to tell.  Lorraine started the Folkestone Songwriting Festival in 2017, and Folkelife thought it was high time we found out more about it.
"I started this because it's something I do. I've written songs for a long time, but it was a while before I went to a songwriting workshop.  It changed the way I approach my writing.  I was boring myself with the same format, same notes even.  I went on a two day workshop with Boo Hewerdine, the guy who wrote Patience of Angels, made famous by Eddi Reader, I went with a pile of my note books, expecting to offload onto Boo, and I didn't open them once!"
Folkestone music town
"We get stuck in our ways, with everything we do, and that can be difficult when you are trying to be creative.  The Folkestone Songwriting Festival brings 4 song writers to Folkestone who have really different talents and areas of expertise.  Novello-nominated Boo Hewerdine has become a great friend and he's coming to tutor this year again.  We've also got two fantastic locals in Jack Pound and his shanty influences and Maiuko with her amazing voice singing blues, jazz with African vibes and many contemporary influences it's hard to pin one down.  Last, but by no means least we have Findlay Napier who's the curator and lead tutor of the Glasgow Songwriting Festival, and the Celtic Connections Festival."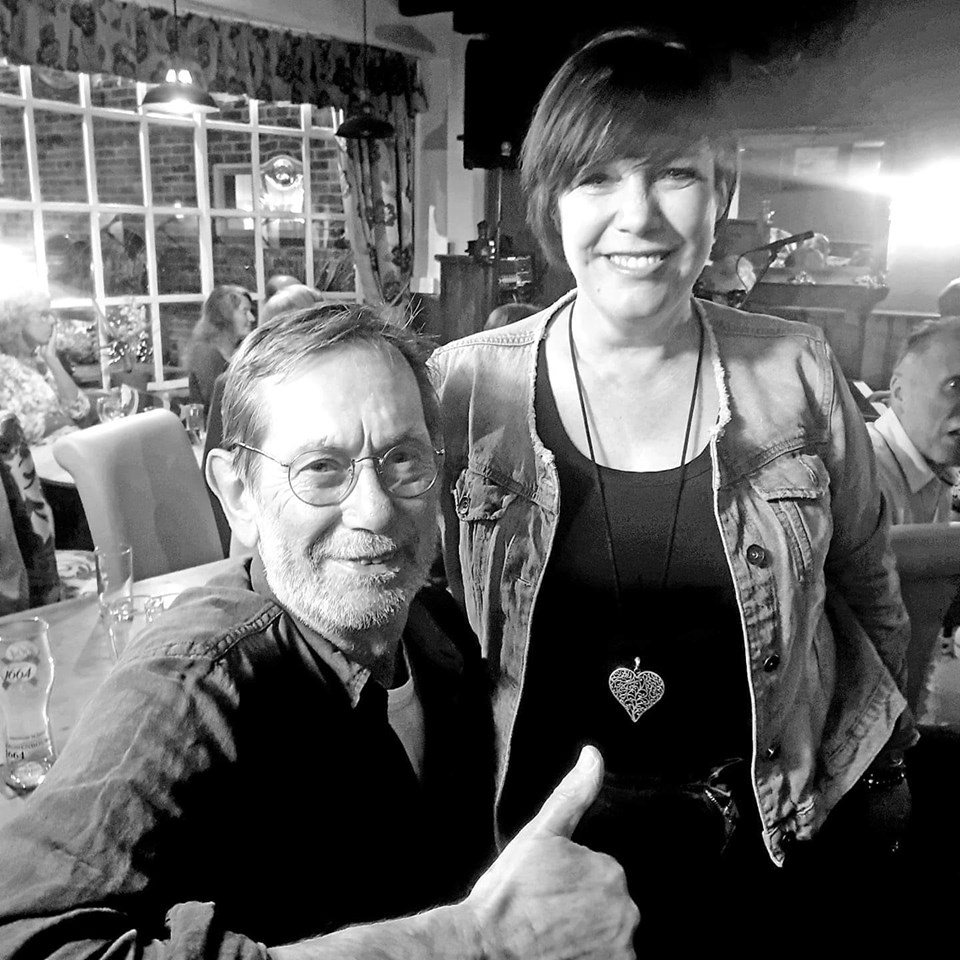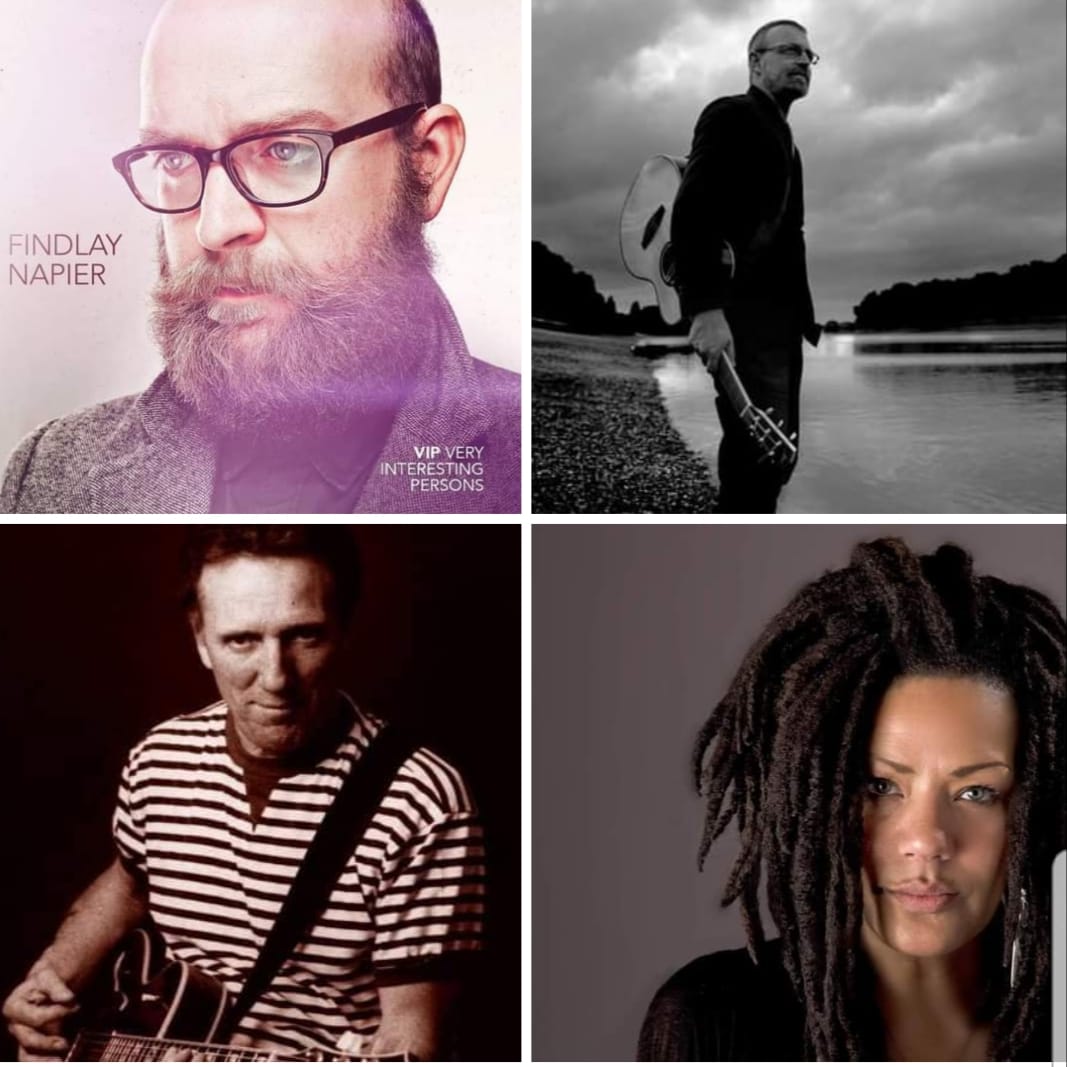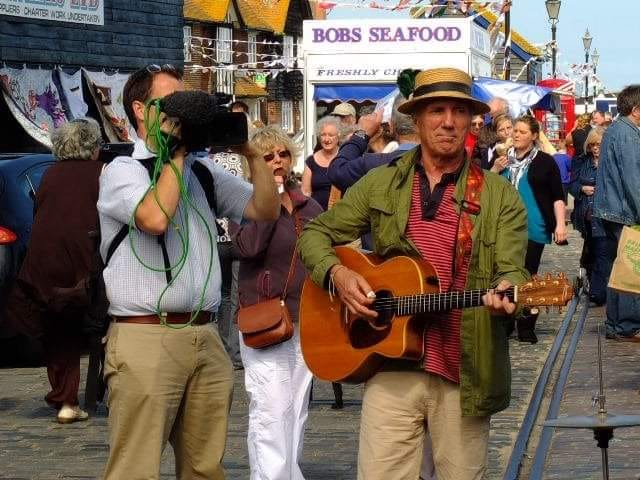 Songwriting festival fever
What is interesting, listening to Lorraine talk, is that you feel that you could join in too, if you are a professional songwriter, or someone who just feels it would be fun to try; this festival is open to anyone "We all have a song in us, we all have a story to tell.  I thought I was going to be the worst person there, the first time I did this, and it was magical.  The collaboration between the tutors and the other participants created this spark that I can't explain, but working in small groups, you are able to share experiences; it's a really simple model."
The model that Lorraine has based the Folkestone Songwriting Festival on comes from Findlay Napier's Glasgow Songwriting Festival, with a few additions of her own. Collaboration between artists is essential for this creative industry to grow, and Lorraine is grateful for those collaborations and friends….
"I've gone on to do other workshops and festivals since that first one, and at each one I've learned different things and met new people. The exchange you get between singers who have got the stories but can't write music, with musicians who fill that gap… working together we can learn from each other. That's the motivation behind it, to try and see how we get to that special, brilliant result.  I love it and I hope that you'll love it too!"
folkestone's new music artists
Community support has enabled Lorraine to put on 3 Folkestone Songwriting Festivals; Funding from Creative Folkestone sponsored places in 2018 and in 2019 there was support from other areas too.  "The festival has got to go ahead because you look at the results from previous years; the CDs and EPs that people are producing, people are going into recording studios and have found their voice.  It's brought thousands of pounds into the local economy from participants coming to the town, and the community joining in with the events. This festival works because it allows people to find their story, and develop their narrative.  It gives people the courage to be authentic, and that's what you need as a songwriter."
"Storytelling is folklore.  It's what we've done from the beginning of time. Here's the opportunity to bring out those stories about history, capturing these moments in time, we can never take that away and that creation is something significant. Those stories should be told, and we should be helped to tell them.  If there's one person who thinks 'I'm alone, this hasn't happened to anyone else' but we then hear their song, someone else feels like they're not breathing in isolation, we've made a connection. Someone else gets it."
live music events in folkestone
The Festival has a community element to it and there's a great concert at the Eleto Jazz Rooms; the tutors perform to a live audience, Findlay Napier leads Boo Hewerdine, Maiuko and Jack Pound in an amazing evening of improvisation – Findlay keeps the theme a secret from the performers until he announces to the audiences what's in store!  "The idea is that Findlay takes the musicians out of their comfort zone.  It's important for the workshop participants to see that we're all human and sometimes things don't go according to plan.  That's what this is all about though, taking risks.  If we never went out of our comfort zone and tried new things, we'd never learn, or develop or discover things about ourselves."
Wild swimming and song
The plan for the next festival includes wild swimming, or yoga on the beach, or meditation to get everyone into the zone.  The four half-day workshops will happen on Saturday and Sunday.  There's a chance for everyone to join in on the beach near the Harbour Arm on Saturday night for a musical barbecue.  Everyone can sing or just listen, but it's a chance to hear everyone's musical influences and get to know each other.  On the Sunday there's Pete Brown's new shanty band playing on the Harbour Arm for the community to enjoy. "Pete's a fantastic local musician and hearing his band play is going to be brilliant.  These two events, the barbecue and the opportunity to play on the Harbour Arm are thanks to the great team there who are enabling this to happen."
For more information about the events and tickets for 2022 follow the Folkestone Songwriting Festival Facebook page.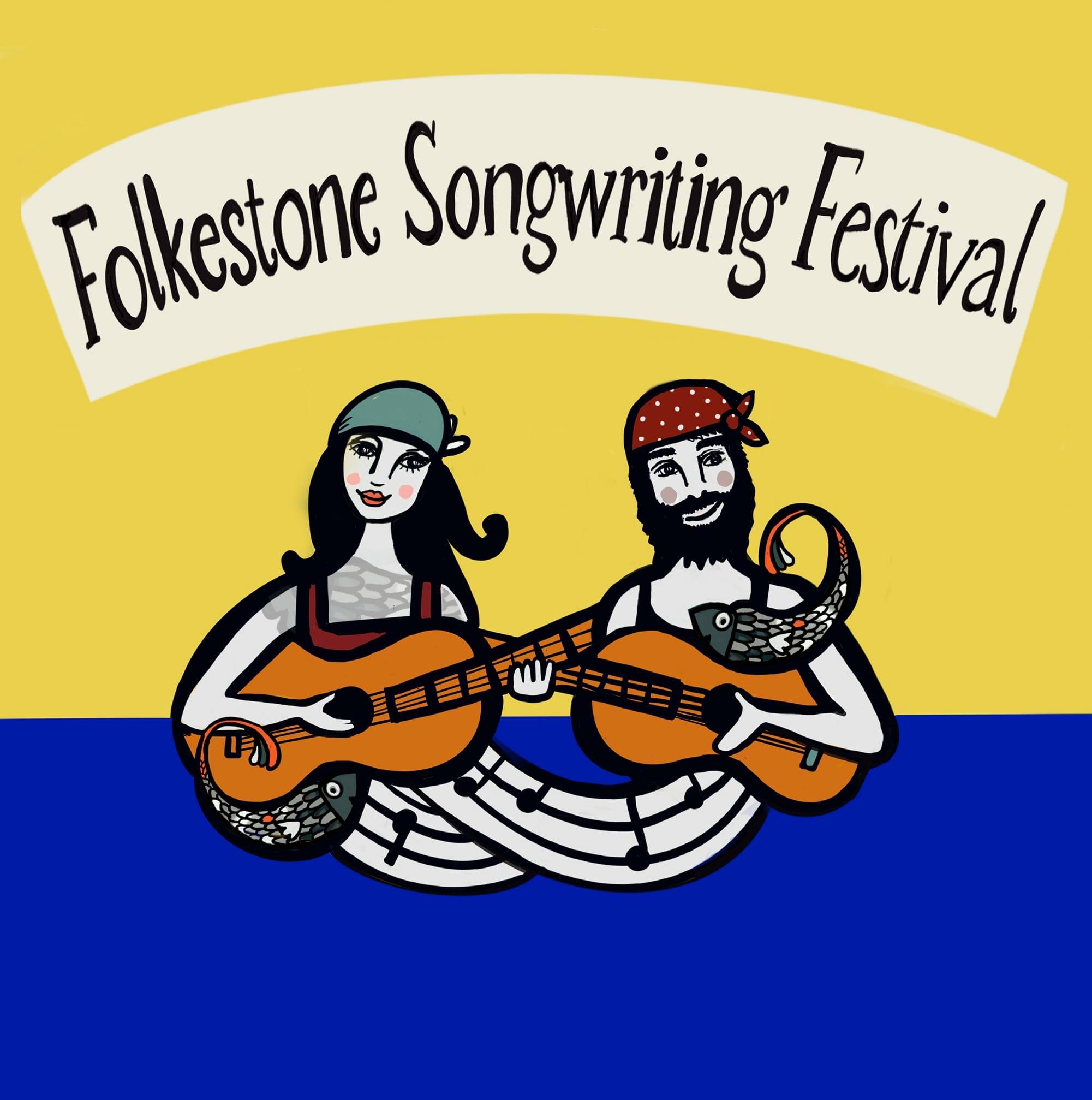 Discover more about Folkestone below