Cédric Carr – DJ and music curator
Cédric Carr, sell out DJ and music curator, appears on the Harbour Arm and other venues in Folkestone with some amazing nights of music. He talks to Folkelife about curation, collaboration and how Folkestone has helped him develop in the music scene.
"I moved to Folkestone with my family when I was about 15. We were in Brighton and Paris before.  I'm half French, and we lived there for a couple of years.  I've been here for well over a decade now and the place has really changed.  A lot of my friends from Brighton and London who come and spend time down here really love it. It's such a cool place to be.  I really enjoy living here which I think is true for a lot of people too.  We're sitting here now, drinking coffee on the Harbour Arm, sunshine, alfresco, what's not to love!?"
Obsessed with music
"From the age of 9 or 10 I've been obsessed with music. I was always that kid stuck to the stereo at home. Every time we went to family gatherings  I'd look through the records, trying to get uncles to let me DJ at basement parties. When we moved to Paris in '96, there was a massive hip hop/rnb scene there. At the time, it was so much bigger than it was here in the UK.  Here the scene was very young and led by legends like Trevor Nelson and Gilles Peterson. Apart from them, there was nothing really that accessible. 
"In France, they already had fully dedicated black music stations. It was the best time to be there, and be exposed to that defining era of hip hop.  I'd tape songs off the radio and make mix-tapes to pass them around my mates in the hallways. Mid 90's curation at it's best!
"After moving back to Brighton, I ended up doing warm up sets in a small club there, which was owned by my mum's mate (glamorous beginnings right?). I was like 13/14 years old at the time so I never got to see the 'fun' side of midnight to be fair. But to be connected to music in a creative way like that when I was so young was hugely inspiring."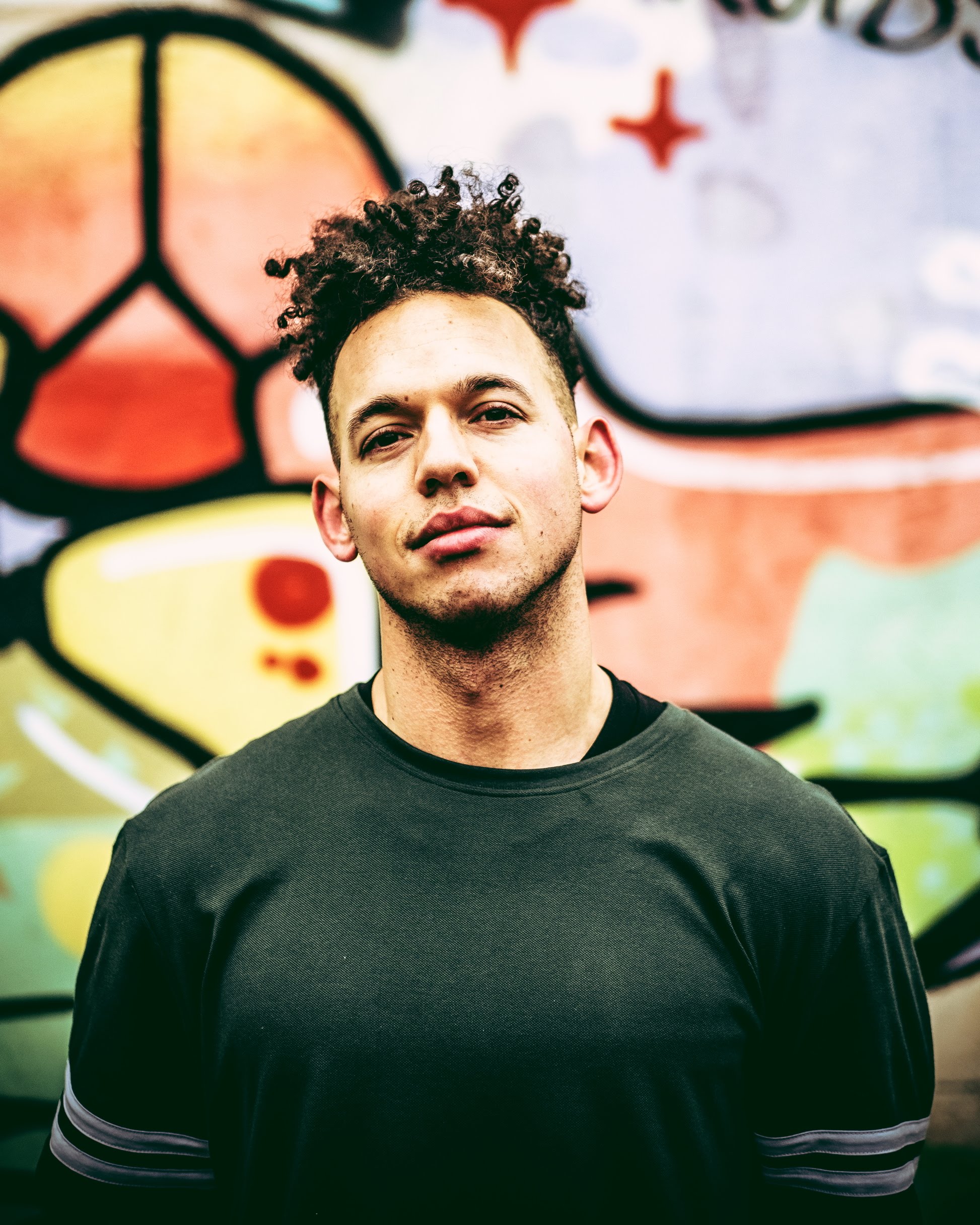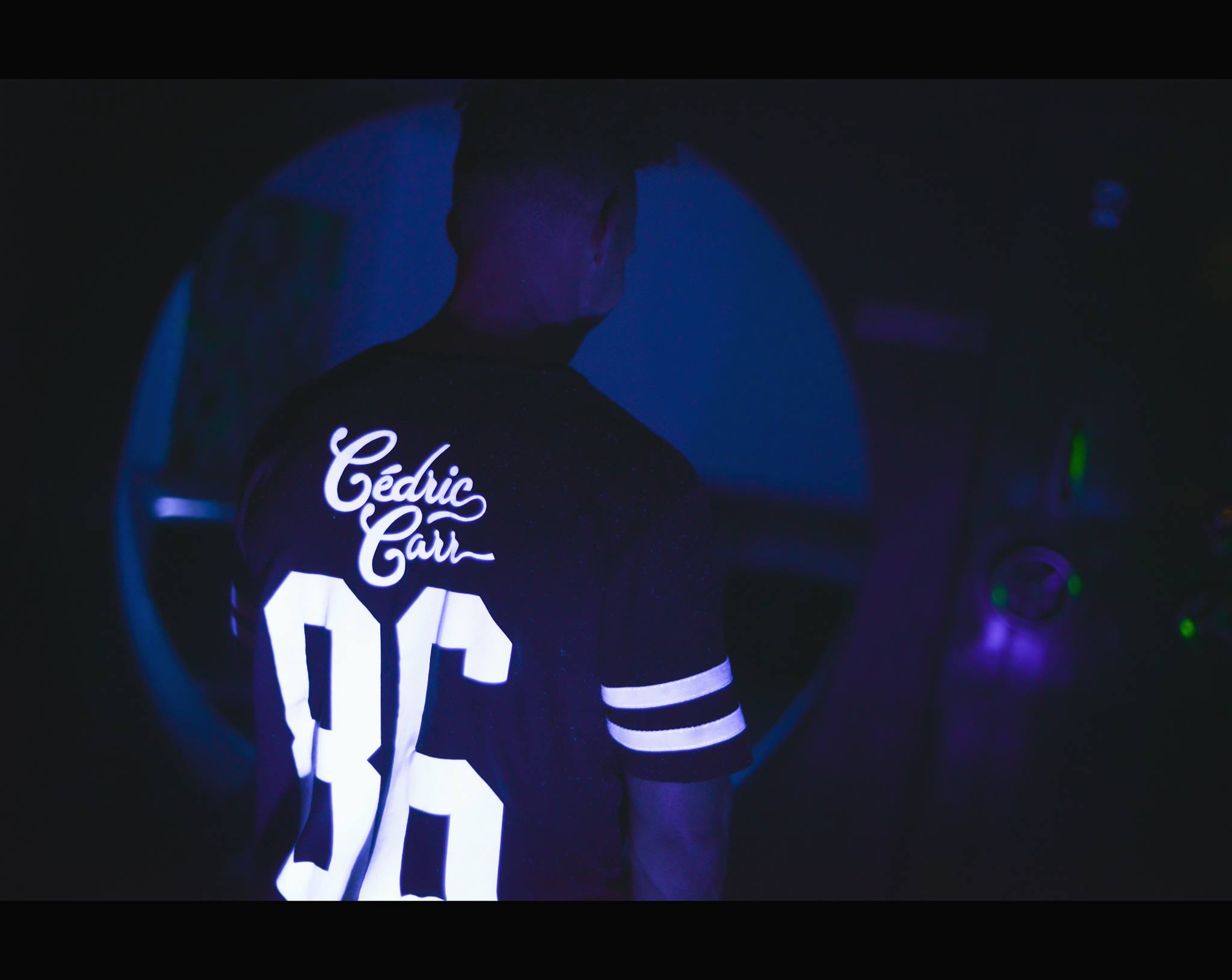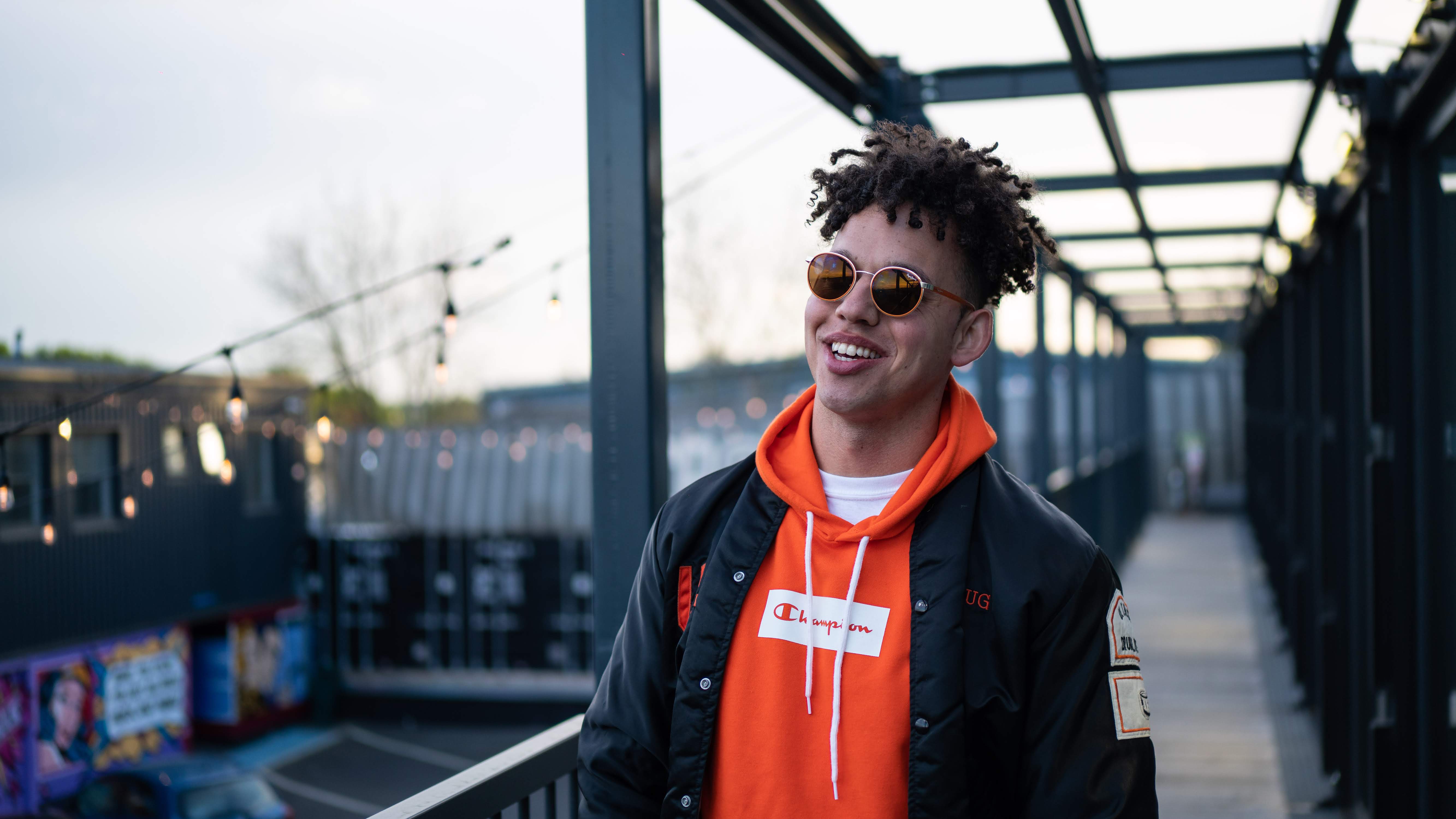 folkestone's resident dj at 15
"We moved to Folkestone when I was 15 and there was a nightclub called Indigo (aka 'the Priz) – I got a gig there when I was still studying.  I'd hit the books in the day times and then DJ there on a Wednesday, Friday and Saturday night. I'd play hip-hop, soul, rnb & garage. 2am finishes on a school night, not ideal but by that point I was hooked – and I turned out fine, right?!? 16 years old  and I got to play 5-hour sets of my favourite music 3 times a week to people who loved the sound as much as I did – good times. (That club has literally burned down now so nobody's gonna care that Cédric Carr age 16 was 'secretly' a resident there back in the day…)
"We had punters from all corners of Kent, Lewisham and Brixton coming down to this tiny VIP room on the South Coast. We'd hit capacity by 10pm.  It was my first taste of what it was like to promote a night. It was awesome to feel that energy from a crowd who were loving it as much as I was. I got such a buzz and made me want to do this wherever possible. From there the opportunities opened up, I had other local sets and residencies elsewhere in Kent, Soho and more."
Swapped lolling waves for latin vibes
"A couple of years later I lived in Mexico City for about 8 months. I only had to work a 5 hour day job – thank god for Latin siesta culture!  The rest of the time I could create, explore and have fun.  It was unreal to DJ out there. I was immersed in completely different sounds and vibes. Latin music has incredible rhythm; percussion, guitars, horns, it was like a taste of disco in some ways. The carnivals and events were an unforgettable time really.  I came back here when I was about 19 and got straight back to the music – DJing in London, Ashford, Canterbury and doing some things around Folkestone too."
Folkestone supports new talent
"For anyone starting out in Folkestone now I'd say it's the perfect time to establish yourself artistically in the town.  There's a big collective of creative people here and it's compact, so it's really easy to make connections.  There are so many outlets to get exposure too.  Not too long ago I had a weekly 2-hour Friday night residency called 'Good Vibes Only' on Academy FM Folkestone (the local community radio station). I curated, mixed and shared the music I loved and put it out there. To have that sort of platform to experiment and support you is just awesome."
2 degrees of separation
"The great thing about Folkestone is people give you a chance, let you put a gig on and get behind what you're doing. Plus, everyone knows each other,  it's a really supportive environment. Drummer Dave Keeler's brother Will is a really talented photographer, he's been incredible in bringing to life the events I've done through his photography over the last 3 years.
"I want to start up a podcast and involve more people in the town in the music I do, build more of a collective for the sound and culture. Lee Desai, from Dr Legumes, and I used to work together here when we were 17, and we were flatmates.  It would be great to hear his Folkestone/Cape Town take on the cultural influences in his life.  Chatting with other creatives I also consider to be like family, like Helga, she's a graphic designer from Portugal and runs a fashion line called 'Feral Child' on the Old High Street.  She's also a fantastic DJ and we've played together here a number of times. It just shows that Folkestone is a real cultural hub too, as well as a creative hub."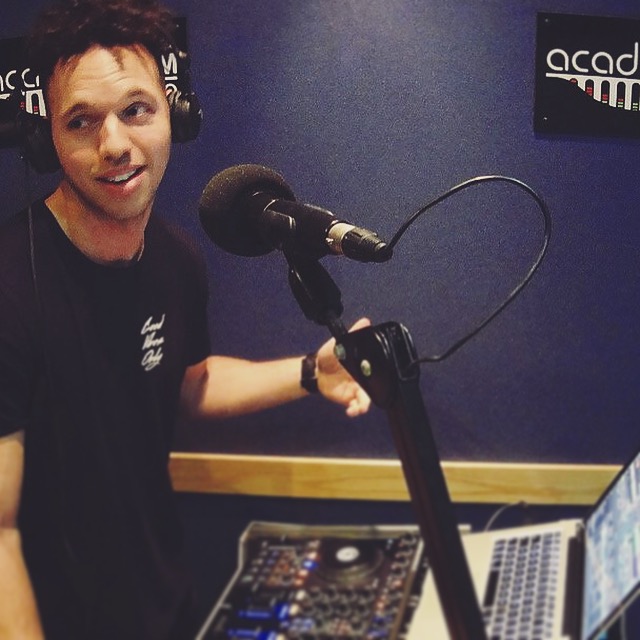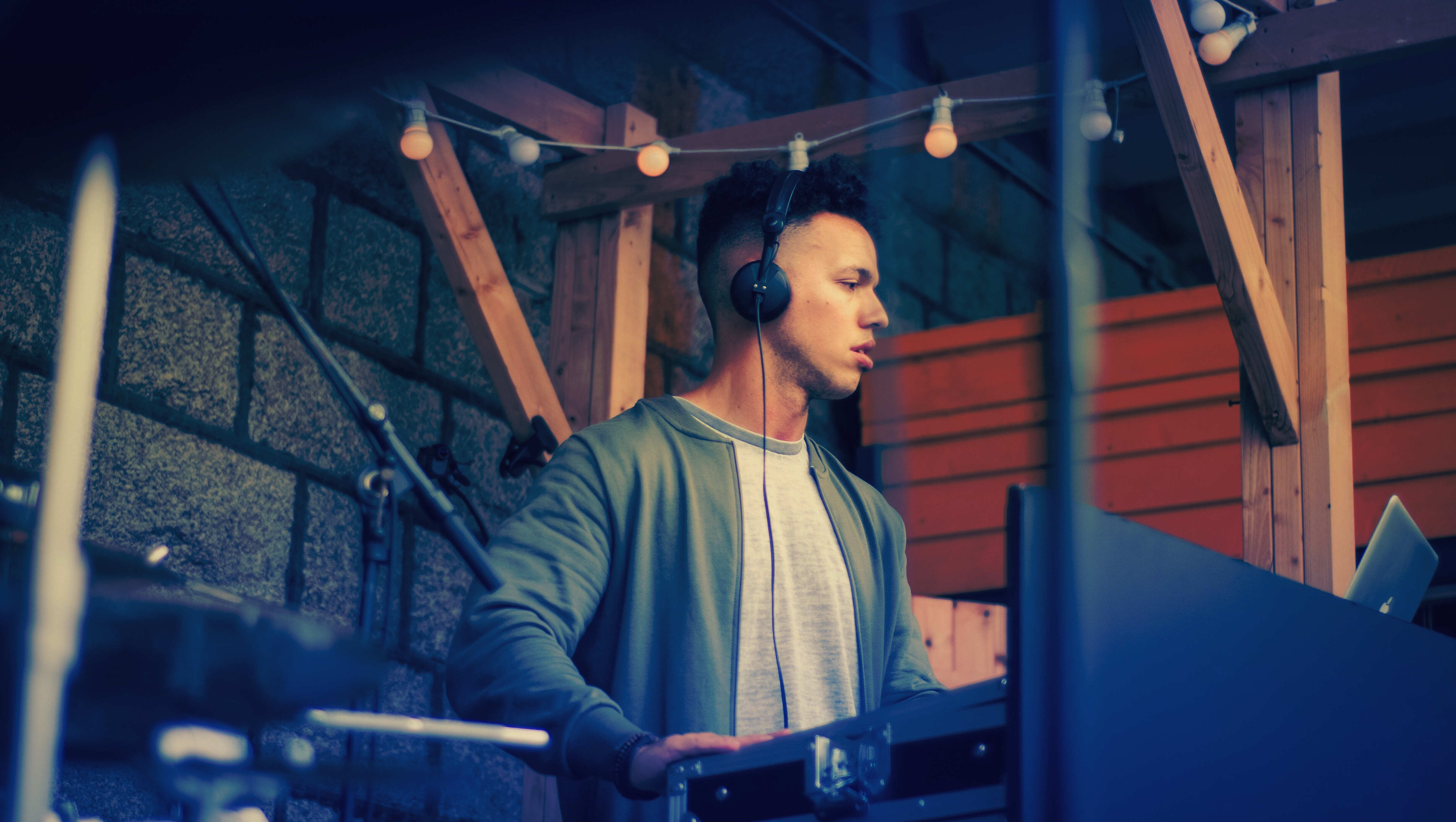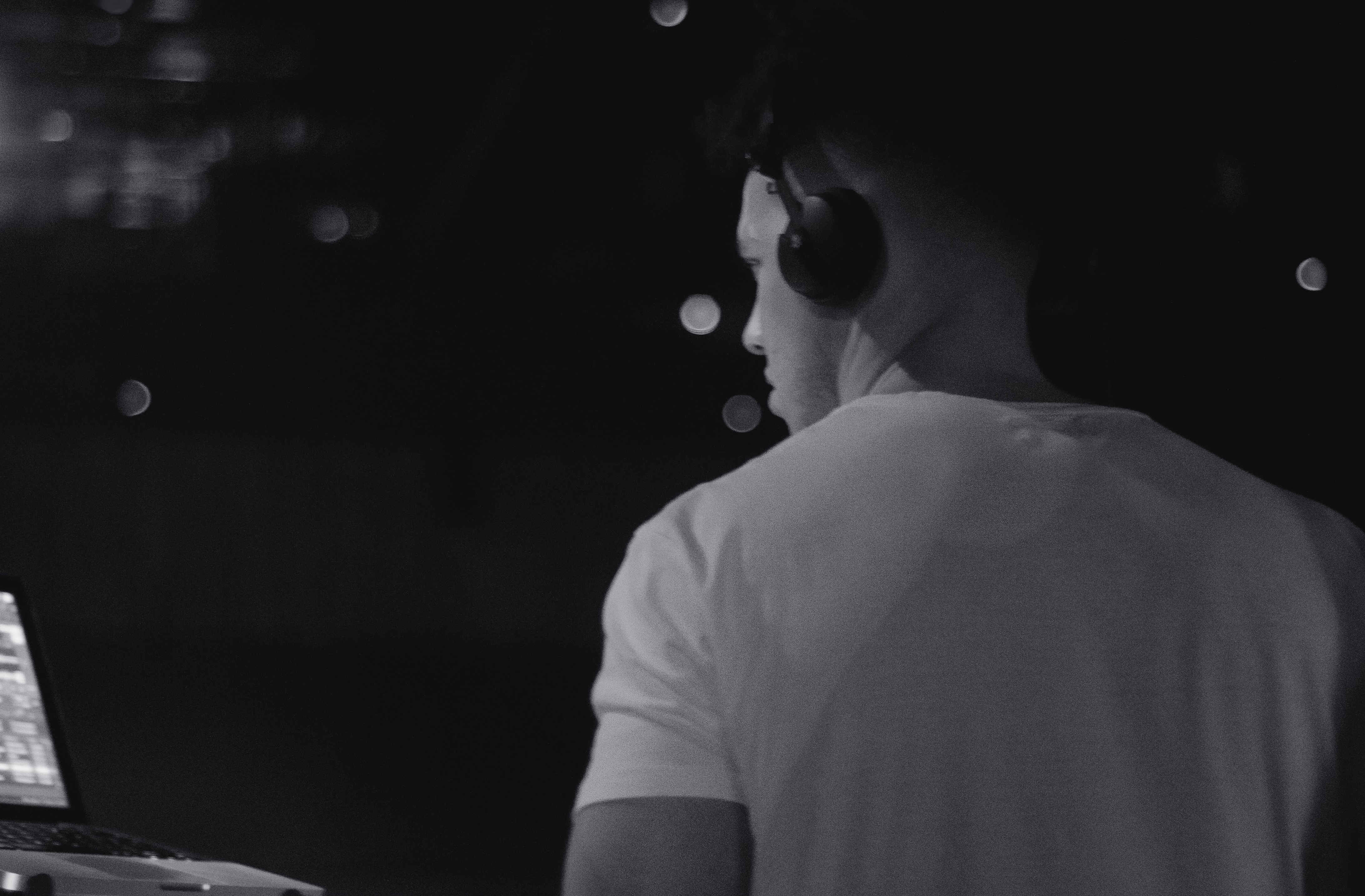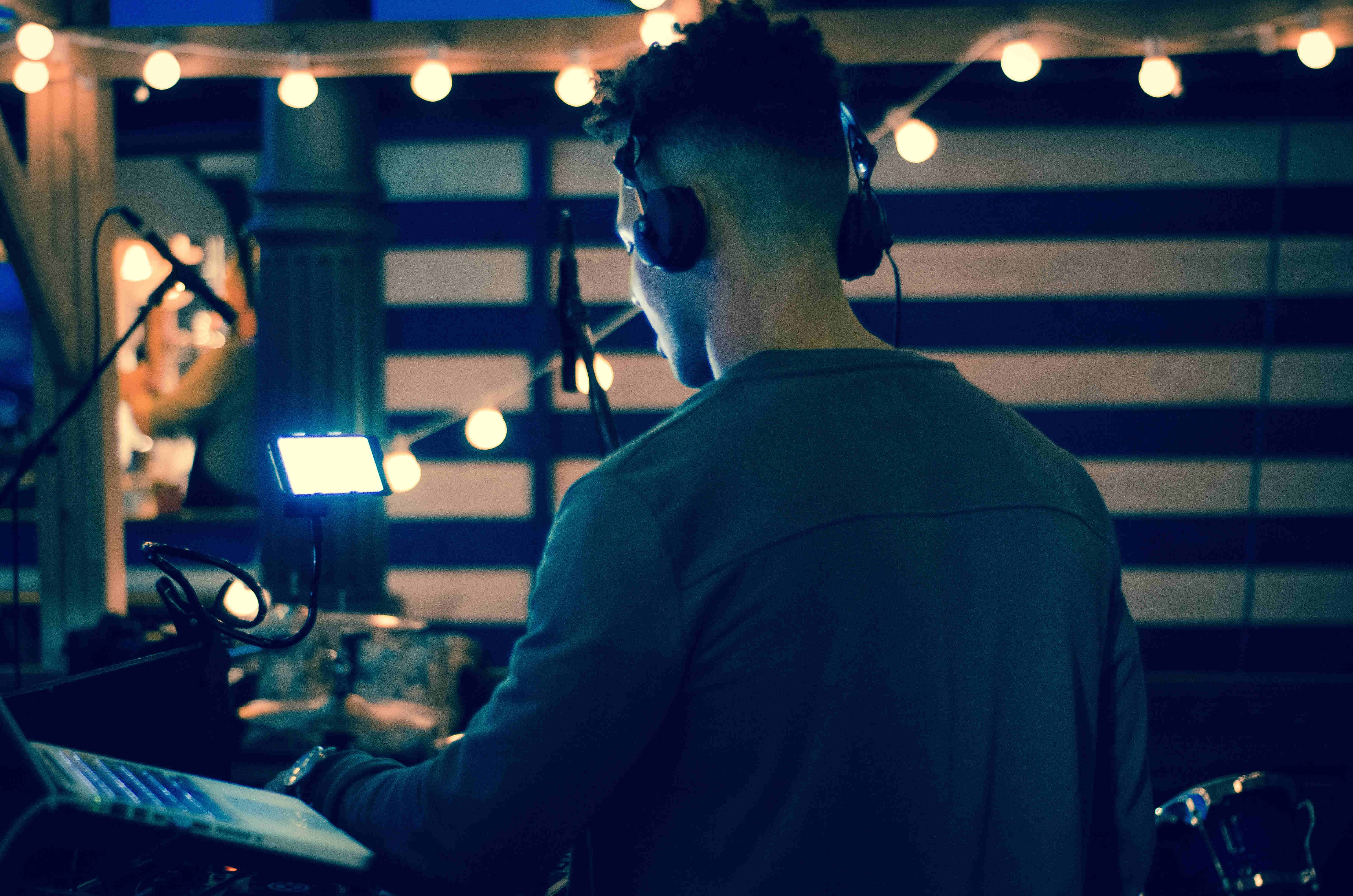 immerse yourself and create in Folkestone
"Everyone in Folkestone is connected.  If you're looking for musicians, artists, designers, photographers you can find so many talented ones here.  And these guys understand too that if you're a creative person you don't want anything in the public domain unless you feel it's representing your creativity in the right way. You set a higher bar for yourself, but you're working with people on the same level as you, here in Folkestone.
"For me collaborating with the right people as much as possible is really important.  I'm always looking to build with and learn from other creatives whenever the right moment presents itself. Likewise, when you release your work and get that public opinion from other people in that artistic space it helps you grow.
"I've been blessed to have every event, pretty much, that I've done over the last few years be either a sell out or near close to capacity. People have really connected with the vibe and enjoyed what I do. It means I must be doing something right!  The creative people here, the artists and the venues, are really progressive and supportive.  It means we can develop, experiment and grow here, creatively, in Folkestone.  Just don't be scared of any of it, immerse yourself and get involved!"
discover more about folkestone below