TS Pelican – Tall Ship Pelican Of London
Folkestone Harbour Arm is frequently visited by TS Pelican Of London and it's sister ship the Fridtjot Nansen.  These impressive Tall Ships are training vessels for young people and offer confidence-building opportunities for living and learning on board. They are owned by the charity Seas Your Future.  The TS Pelican has an interesting history.  It also provides a great photo opportunity when berthed alongside our Harbour Arm. Folkelife looks into the history behind the ship.
scientific voyages
Every year the TS Pelican Of London sails around the world with a team of young scientists, researchers and sailors.  On their trips, which can last for a week or up to 3 months, they will learn to sail, and also contribute to research happening in universities in the UK.  The team collect meaningful data that will be used to track the states of our oceans.  In the past they have looked at the effects of micro-plastics and plastics in our waters.  There's plenty of scientific equipment on board to aid with data collection.
Seas Your Future works with students who struggle in mainstream educational settings.  The charity focuses on gaining skills that can build confidence and self esteem.  If someone can learn to sail a Tall Ship, then they can do anything.  Many of the students who have been involved in the charity go on to work in the marine industry.
Seas Your Future CEO Adrian Ragbourne said "Each time our ship leaves harbour it's offering fantastic opportunities to around 60 young people.  They experience the fun and challenges of sailing a tall ship, make new friends, experience great teamwork, and take part in some very important scientific analysis of the waters around national and international waters.  Of course, when they dock at Folkestone Harbour Arm, sailing in Britain always presents them with a real mix of British weather in all its forms!"
history
The vessel was built in 1946 in France and initially worked as an Arctic fishing trawler and owned by a Norwegian company. She worked in the Arctic for 19 years until, in 1968, she was converted to a coaster.  A coaster vessel is one that works along the coastline of a country – usually the country that owns it – and is part of their supply line.  Working near the coastline suits smaller vessels due to the nature of coastal waters.  There are often hazards that prevent larger containers and trade vessels to work close to the land.
Pelican was renamed Kadett for the purposes of her coastal work and spent 27 years in this job.  In 1995 she was bought by ex-Naval Commander Graham Neilson and converted into a Tall Ship.  He renamed her Pelican Of London, and the TS refers to her Tall Ship status.
rigging
It took 12 years to strip the ship down and rebuild her with a main mast barquentine.  This means the team put in 3 main masts and this set up allows for the ship to act as a square-rigged ship, without all three masts carrying square sails.  The different shapes of the sails mean that TS Pelican Of London can work with a small crew, and sail close to the wind – meaning she sails efficiently across the water.  She's taken part in a number of races and regattas but primarily works as a training ship for young people.
TS Pelican Of London visits many ports in the UK, and goes as far as the Canary Islands and the Carribean on a regular basis.  For her next visit to Folkestone, keep an eye on the Seas Your Future itinerary.
Photo Credit: George Cory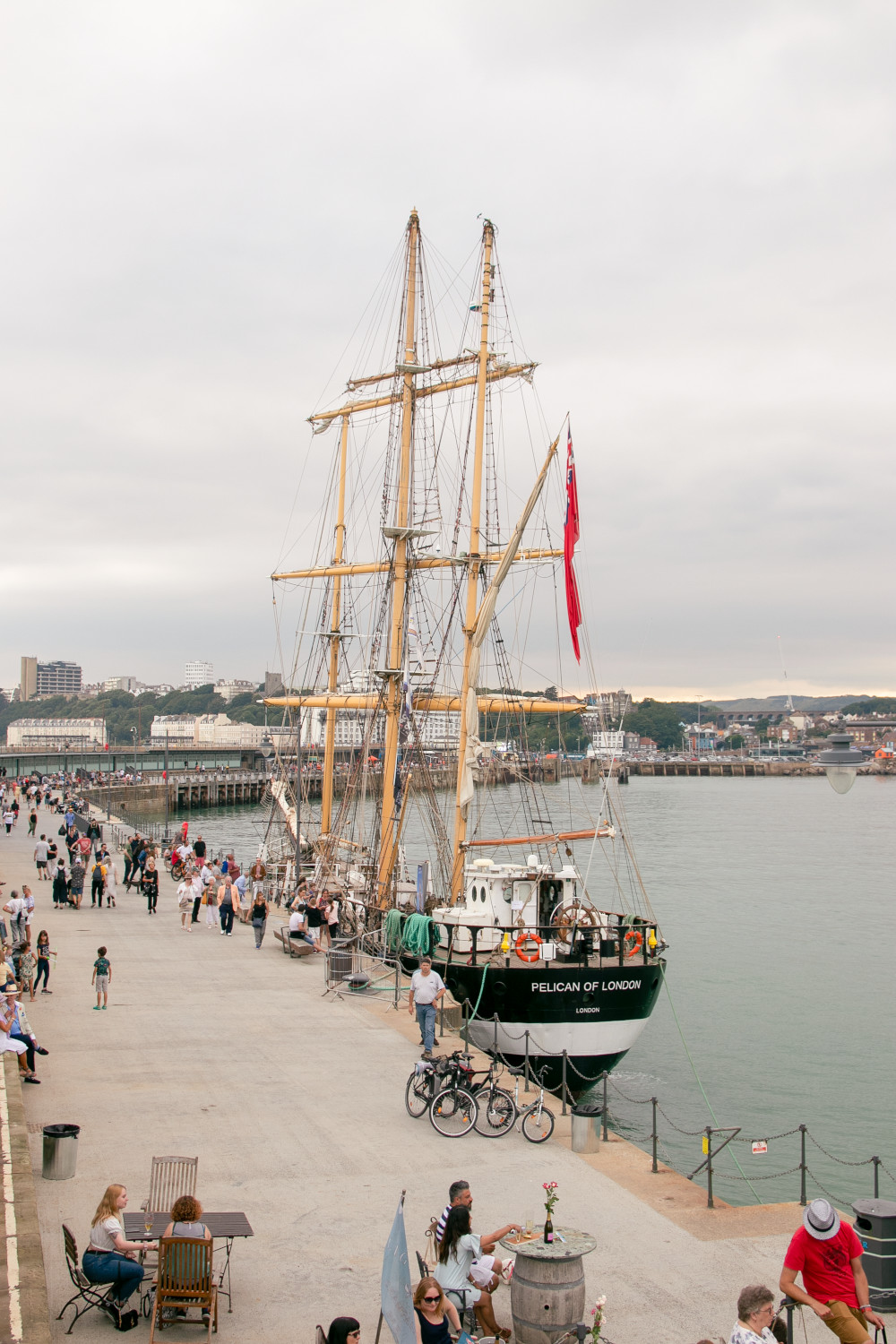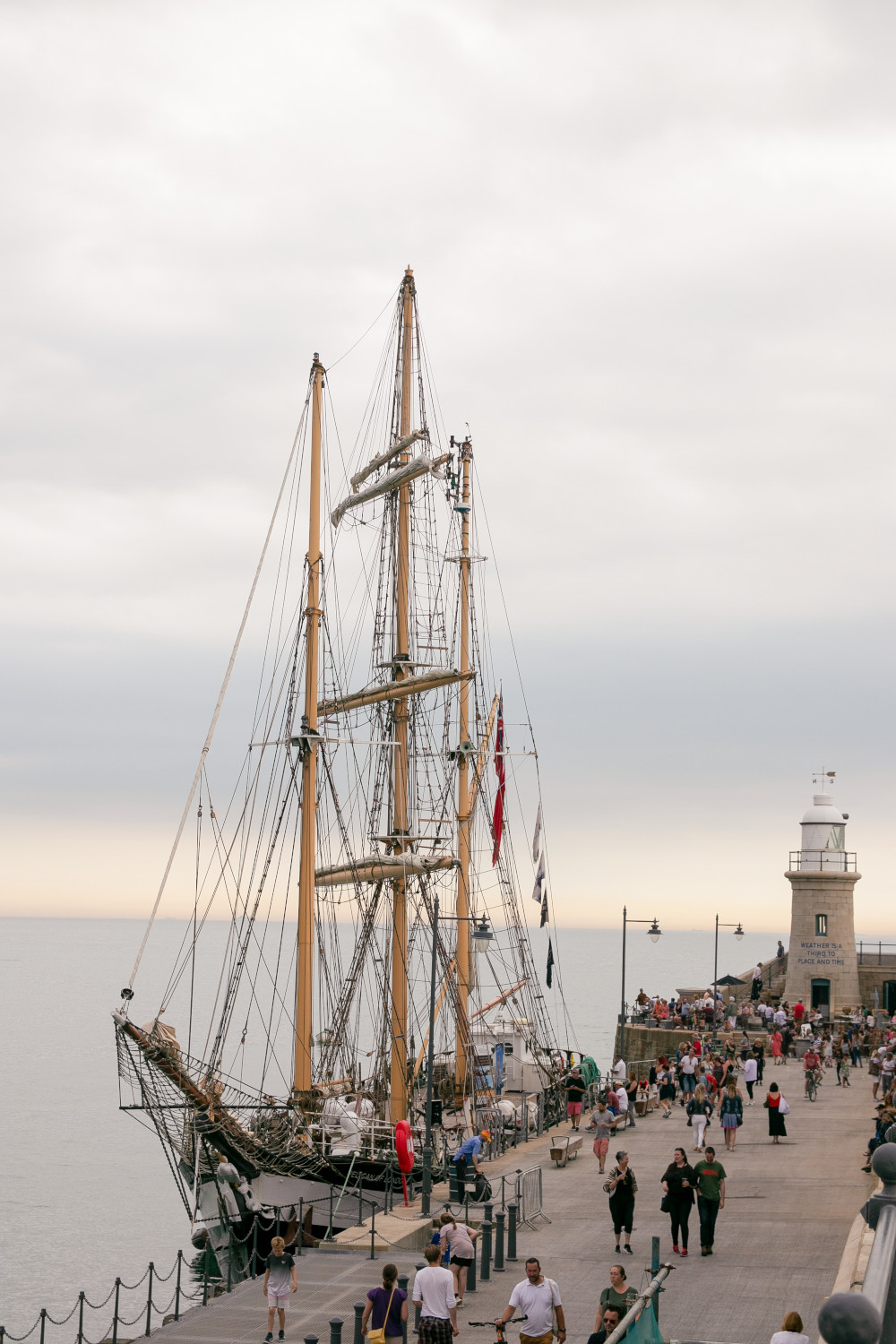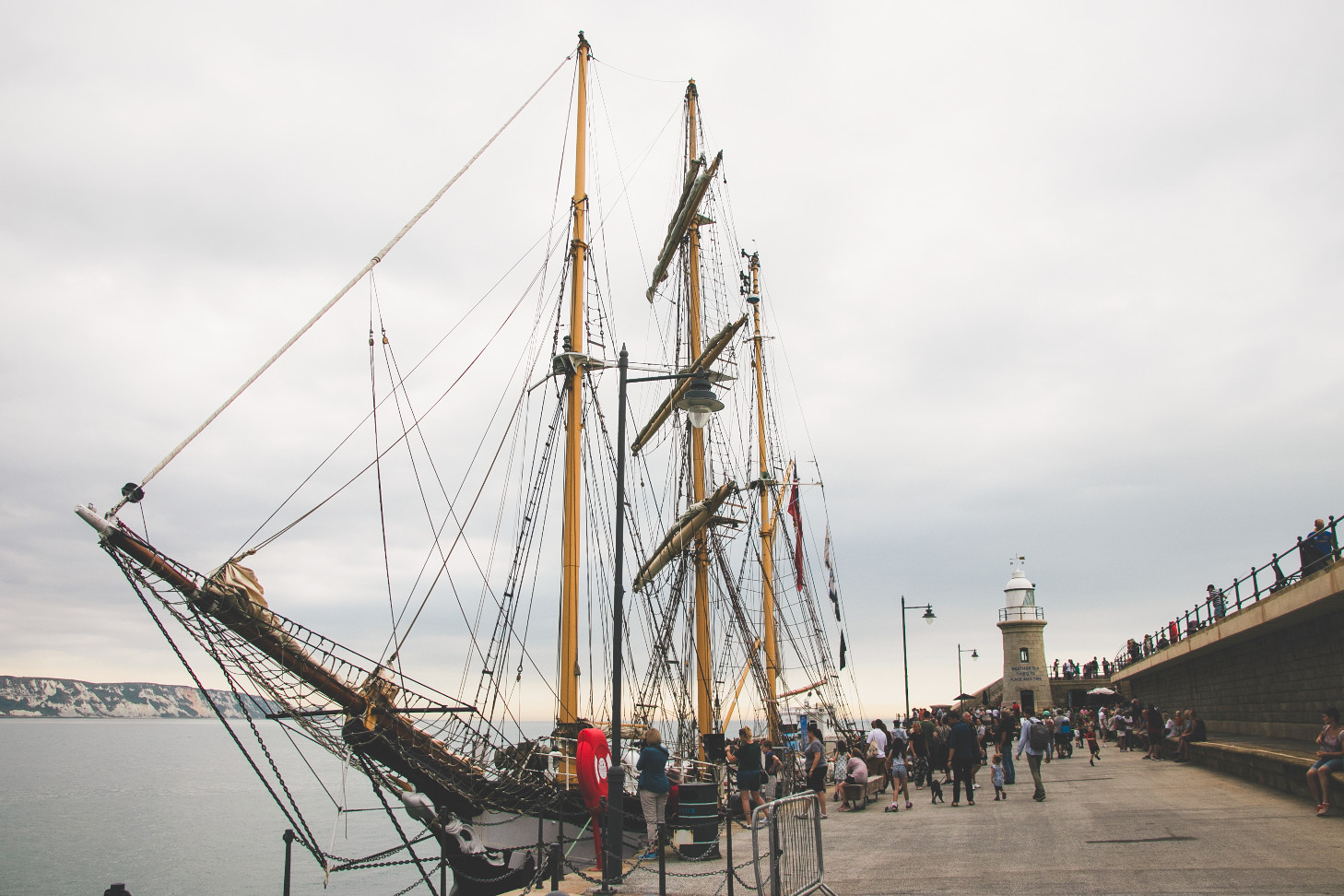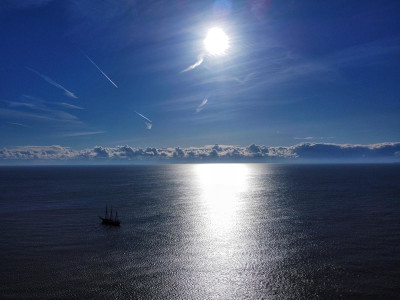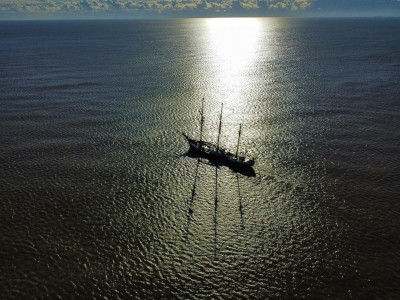 discover more about folkestone below