julia Elliott Brown – Entering The Folkestone Arena
Julia Elliott Brown is the founder and CEO of Enter The Arena. This is a coaching and advisory business that supports female founders building high growth businesses.  Julia and her team help primarily with raising investment as Julia herself is a serial entrepreneur.  Having run various high growth businesses and raised several million pounds of investment herself, she knows just how hard it is for women to secure investment.  So, she set up Enter The Arena to change the scene.  It was when Julia was running a group coaching session for female founders she first heard about Folkestone, and it changed her life.   Folkelife met Julia and Cocker Spaniel Kenny to find out more.
"I am ashamed to say I really didn't know much about Folkestone before my business associate and friend Anouk mentioned she lived here.  But getting off the train you're greeted with that wonderful sign saying Folkestone Is An Art School, and the town is so creative.  I came to visit during Covid, just for something to do really, when lockdown rules were relaxed and we were allowed to travel. Kenny and I hopped on the train one day to escape from London.  
"Immediately Folkestone felt really familiar to me.  I thought 'this is interesting'… and continued to walk around the town.  It was a lovely day, and I walked on, soaking up the atmosphere.  You could tell that this was a hive of creative activity, even though a lot of things were shut due to the pandemic.  Even so, the views, the skies, the building stock, it was really stimulating."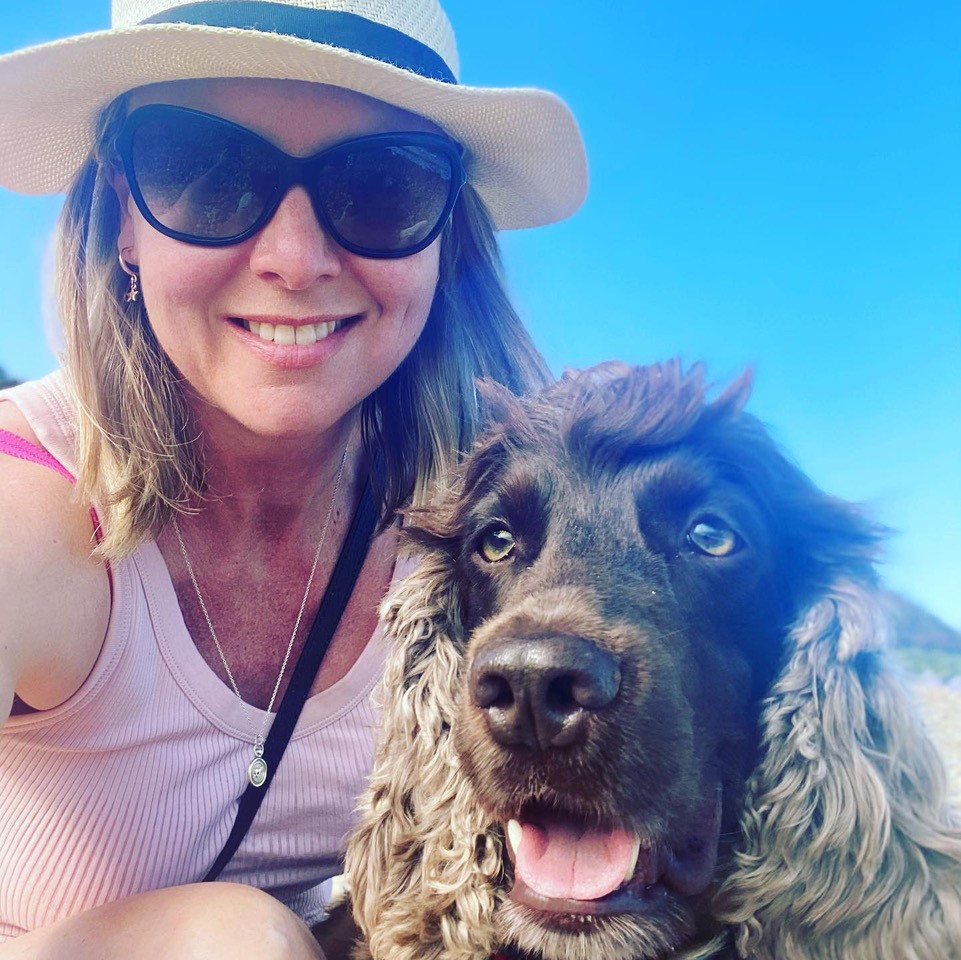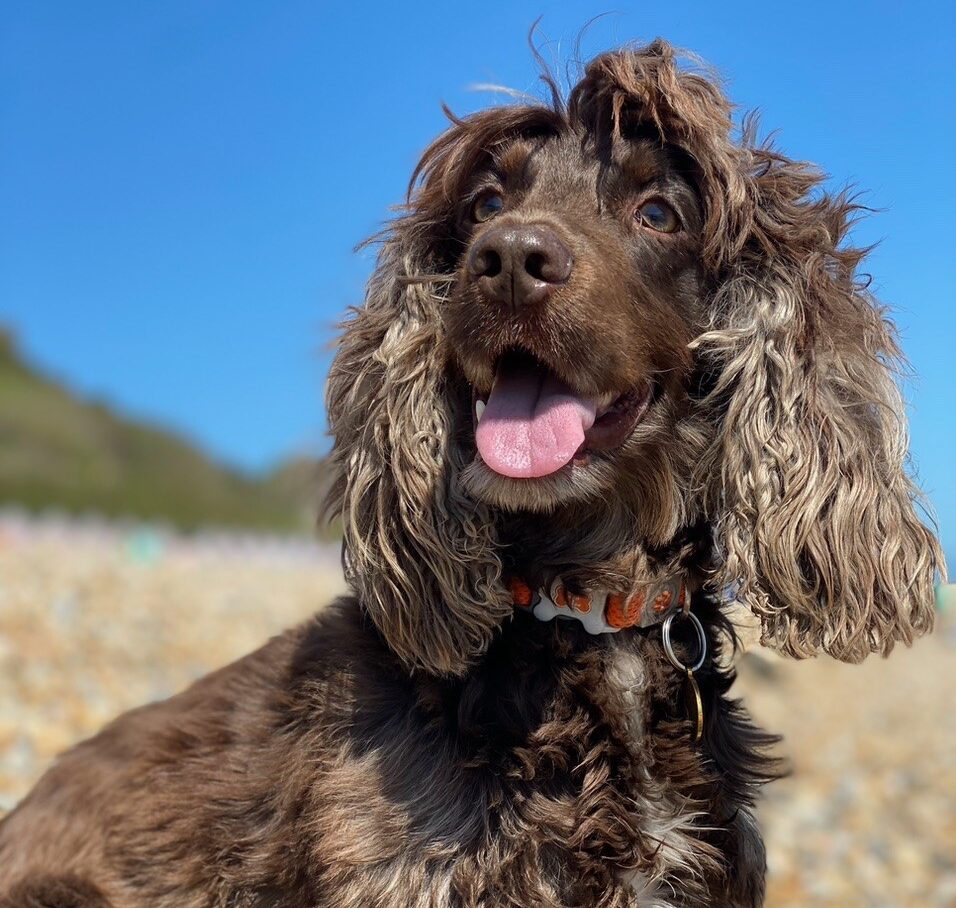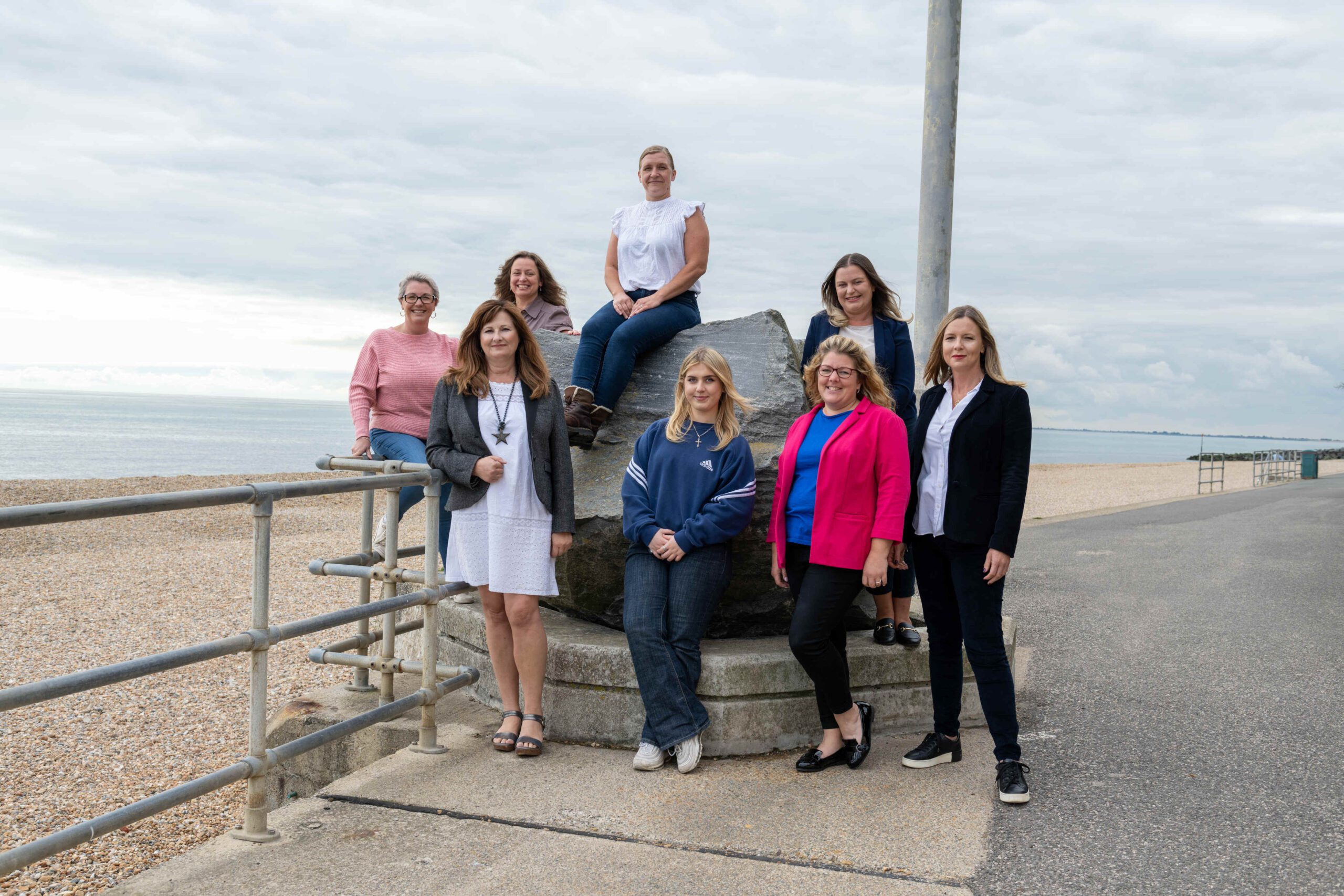 stepping forwards
"I was at a stage where I was thinking of moving house but staying in London with my budget, at a time where we had real economic uncertainty, would have been a step backwards and felt quite depressing.  So, I came down again to Folkestone and viewed a few properties.  The thing that appealed was a new build that Guy Holloway was doing in town.  With this property I could create it the way I want it which is the beauty of a new build.  So I took a leap of faith and thought what's the worst that could happen?  Actually, I haven't looked back.  It's been two years now and it works.  I'm really happy."
Enter the arena
"My job is international. I run Enter The Arena online because it makes our coaching and advisory services more accessible. I can reach more women that way.  We support female founders who are building high growth businesses primarily with raising investment so that they can scale their businesses. We work with women from all different sectors and industries who want to raise seed funding. These are women who want to secure investment from £150,000 up to a few million, from angel investors, crowd funding, or early stage venture capital firms, and we support them all the way through the process.
"I'm a serial entrepreneur, so I've built and funded and grown a number of high growth businesses myself and raised a couple of million for my last business. I've had the experience as a woman building a high growth business, raising investment, knew how difficult it was, and that's why I set up the business."
Women in business in folkestone
"If you have a look at what's happening here there are 951 female-led businesses in Folkestone – which is a lot!  These are women who are juggling business with their busy lives – running families, caring for elderly parents etc.  It does seem to be an environment that's clearly entrepreneurial, especially in the food and drink and creative industries.  However, at the moment there are few businesses that are high growth, where people have ambitions to build something on a really big scale, but there is huge potential for that here.
"I met with Josh De Haan at The Workshop and it seems our paths have nearly crossed over the years.  We have both been working with entrepreneurial businesses and had a lot of shared connections.  He introduced me to his manager of The Workshop, Lisa Highton and from that the seeds of WMN Folkestone were planted.  Lisa is incredibly well connected and brought together a core group of female founding members, all running their own businesses, who've created an opportunity to support women in business across Folkestone.  We run business workshops on everything from how to run your social media, to accounting support and, not least, building your confidence to show what you are worth."
growing entrepreneurs
"I work closely with an organisation called the Gender Index who publish data on businesses across the UK.  With this data you can drill down and find out how many businesses there are in your local area, when they were formed, their industry sector, along with the gender, ethnicity and age of the founder.  I've found this data incredibly useful to get the picture of what business looks like in Folkestone.  
"We have many small businesses here that are run by women. But… from my perspective, looking at our national economy and the ambitions of the country to grow I would like to see more 'fast growth' companies led by women being developed in the town. We need more of the bigger business of the future run by women.  And that won't happen unless we have more start-ups run by women. 
"Entrepreneurialism starts in school, in primary school.  We need to build this into the curriculum so that girls and boys learn skills which are, frankly, transferable to any career.   And if you look at what's happening in Folkestone, you have the Harbour area growing these new businesses which is one part of the puzzle, but you need more than that."
folkehub
"FolkeHub is another project I have in the pipeline, which I'm working on with my business partner Paula Hirst.  She's also a new Folkestone resident.  We have big ambitions to build an innovation hub in the centre of town.  We have a building, we now just need the funding.  It's to be a place where businesses can go through accelerator programmes, and attend talks and workshops on building your business.  So it's the educational and community support to the ambition you can see in this town.  FolkeHub would link with schools and anyone else who needs support in learning how to develop their business idea into something that works and is successful.  It needs funders to believe in the strength of how this can help grow the economy in the town, as well as play a part in the regeneration of the town centre. 
"This isn't a brand new concept; you can find hubs like these in many different cities across the county.  And we have seen how transformative they can be for coastal towns in particular. We need to invest in order to help grow our local economies and not be afraid to compete on that same stage. Brilliant ideas come from people who are allowed to explore, learn and try out those ideas, and you don't need to be in a city to do that.  It's happening here in Folkestone."
Photo credits: Julia Elliott Brown on locations in Folkestone by Lucy Mohr, WMN Folkestone team and event by Albane Brand Photography.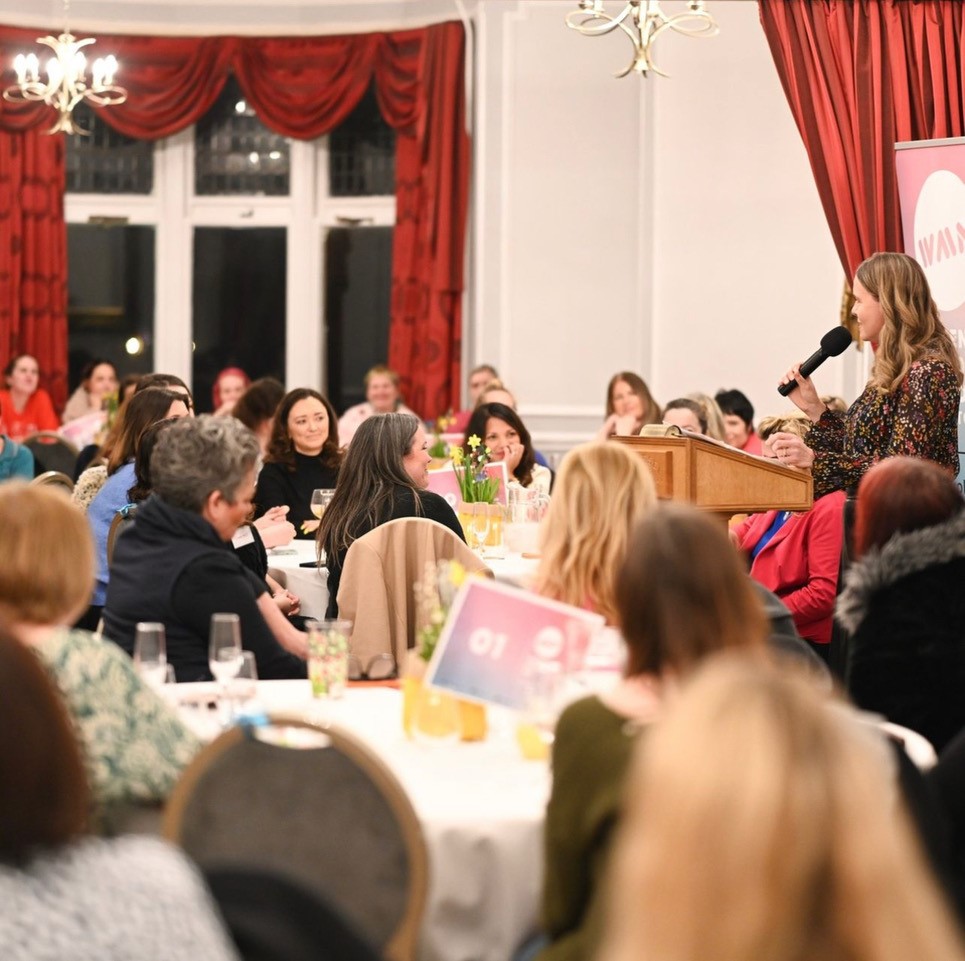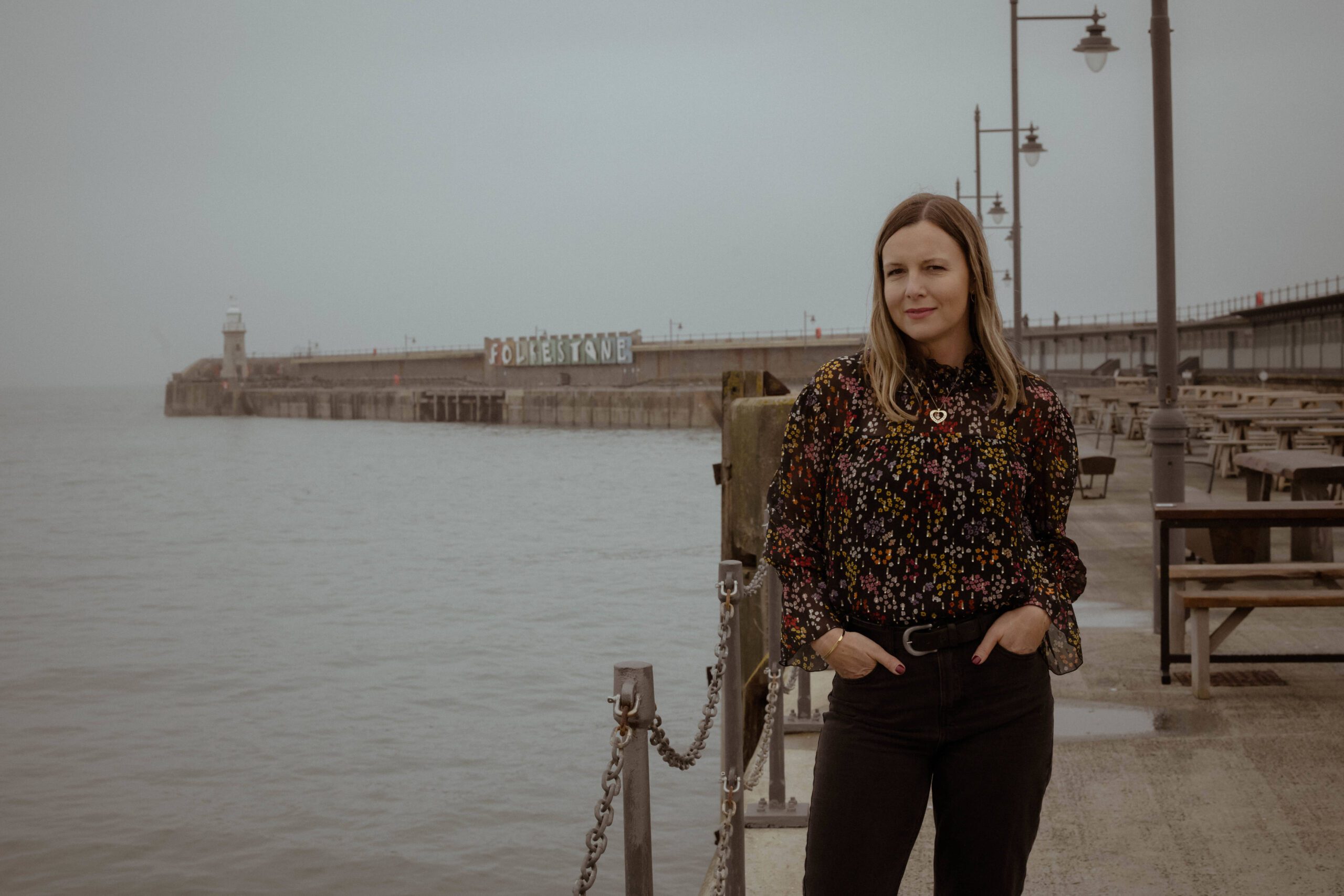 discover more about folkestone below