Forest Bathing – Connecting To Nature
Forest Bathing is an idea that's been around since 1982.  It came from Japan and it encourages you to slow down, and spend mindful time connecting with your natural environment using all your senses.  Katarina Archer is a Forest Bathing Practitioner and spoke to Folkelife about the process in more detail.
"I am originally from Slovakia but moved to England 10 or 11 years ago.  I met my husband; we both work in insurance, and he had a flat in Folkestone.  We were working in London but spending weekends here, and moved here permanently at the beginning of the first lock down in March 2020.  My favourite parts of Folkestone have always been the Zig Zag path, I just love it there!  I love Kingsnorth Gardens too, and The Leas and, of course, the sea. 
"During lock down I started to discover this wonderful garden we have and how to connect to the greener areas around Folkestone.  One of the things that's so great about living here is you have the sea, and the green parks and the forests and hills and all sorts of different environments.  We've got everything here."
well-being
"As part of my work with my company I focus on well-being.  I'd interviewed an Indian woman about Forest Bathing but hadn't had time to do much with that information.  But when lock down happened I found I was connecting more and more with the nature around me.  I started to feel this amazing transformation; it was like a healing power.  I was inspired, energized and motivated to find out more and do more about it."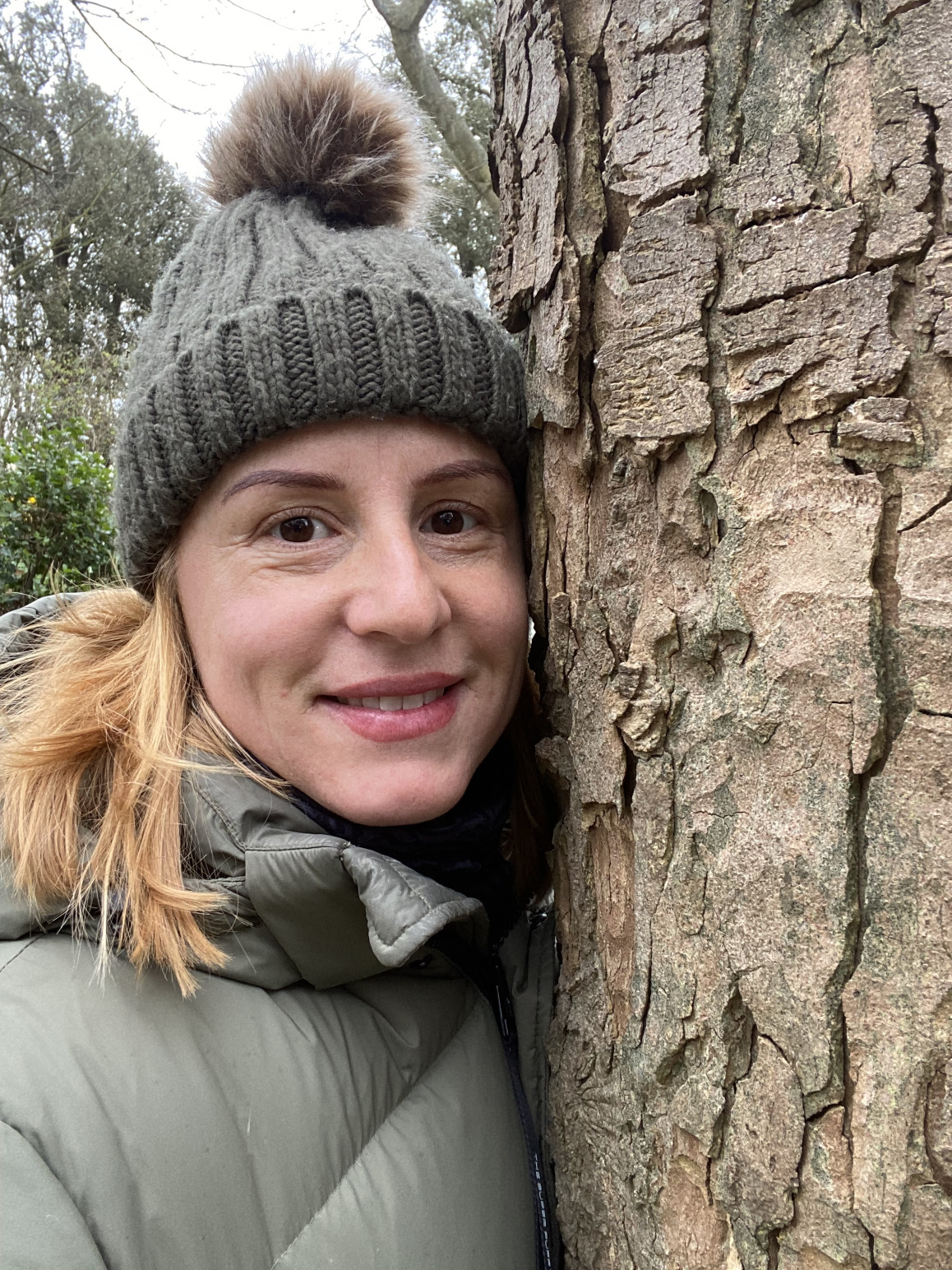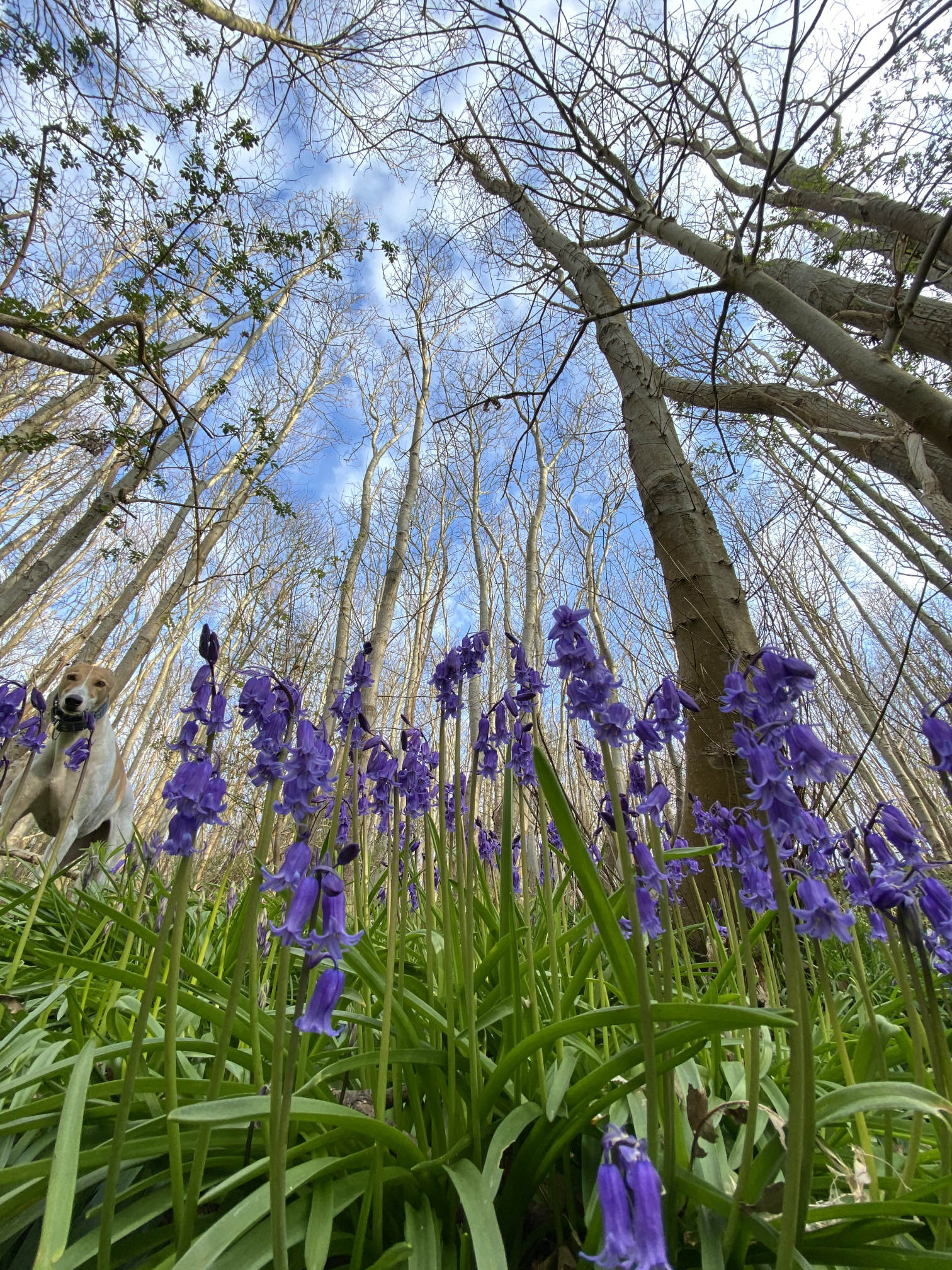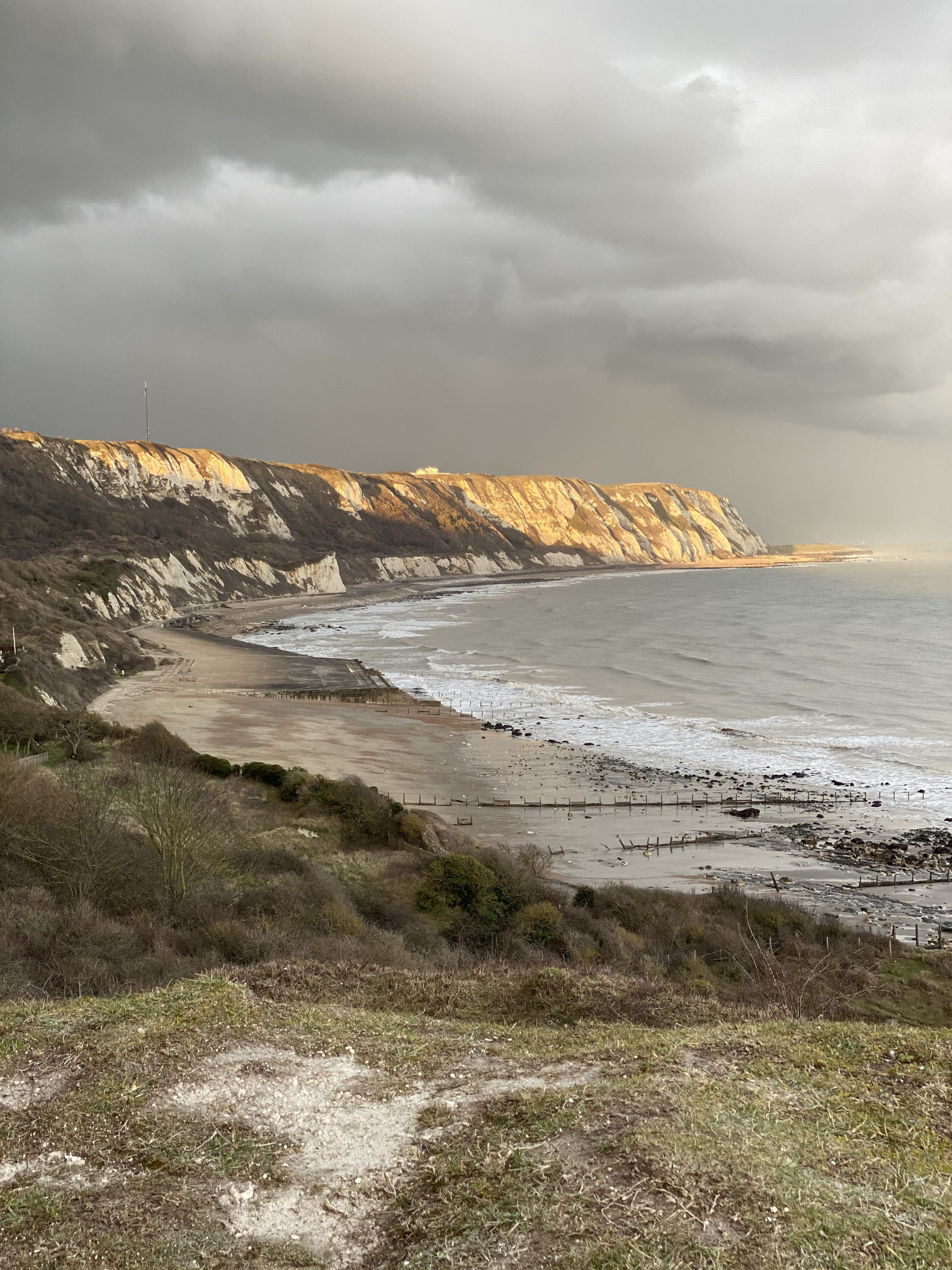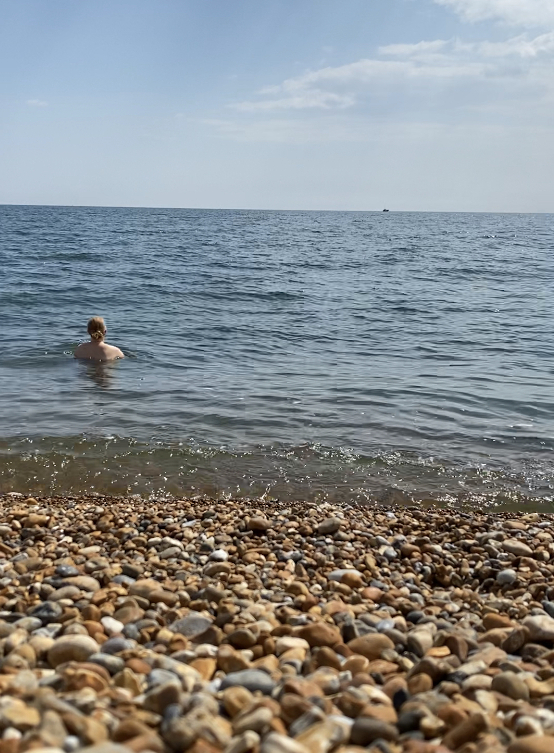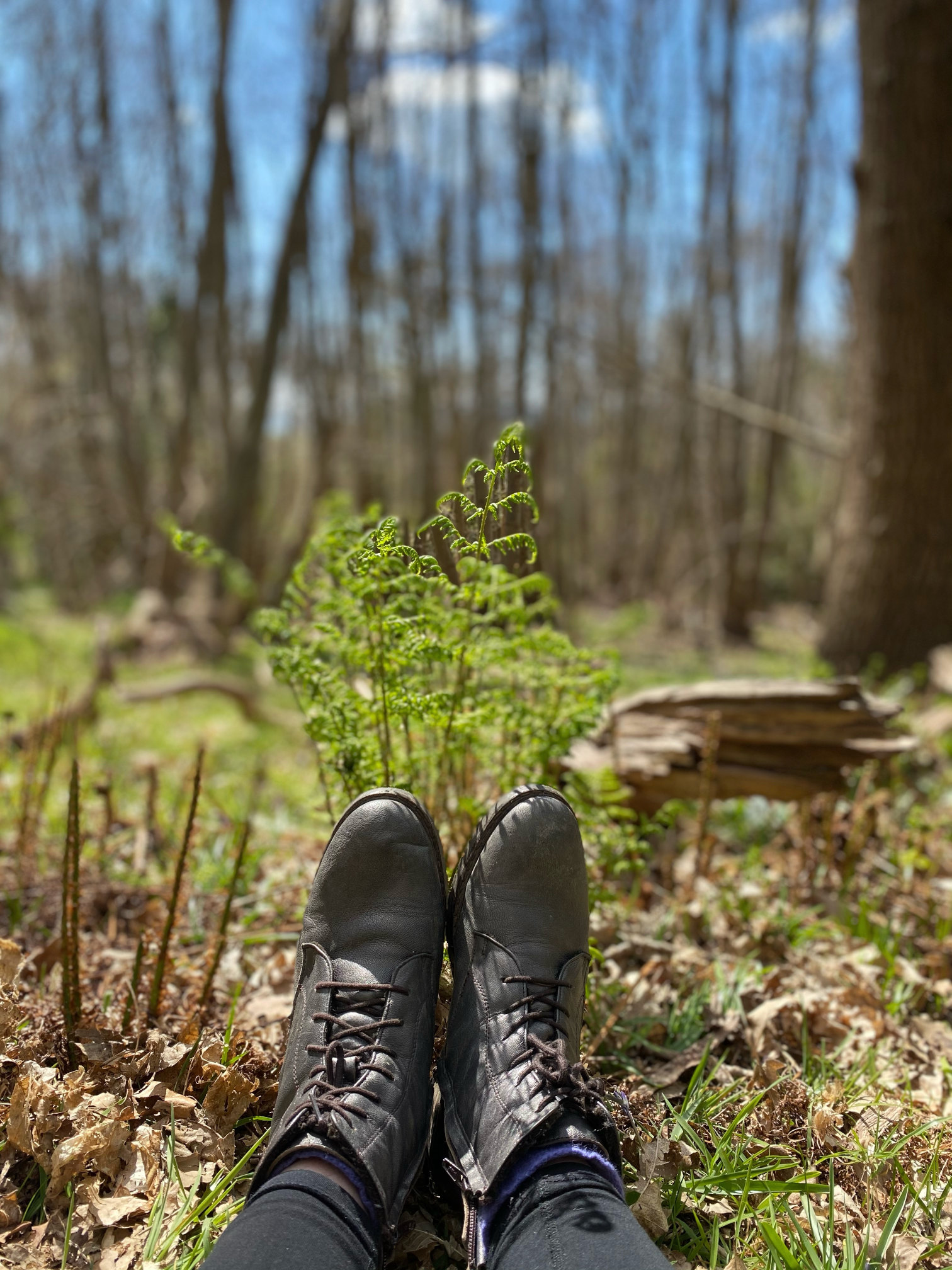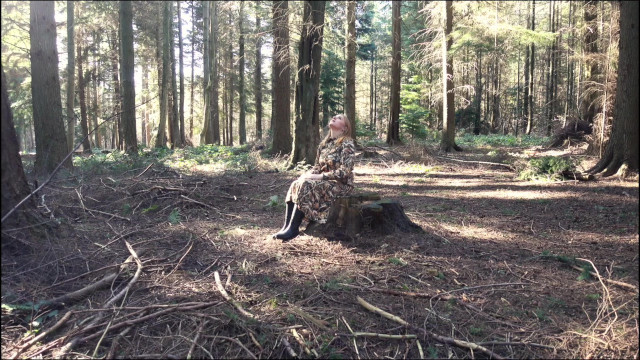 origins from japan
"Forest Bathing started in 1982 in Japan.  They had a lot of people dying from stress in the country so this was used as a stress-management tool.  But because of Covid, more and more people are discovering the nature around them.  To qualify as a Forest Bathing Practitioner you have to complete a 3 month course which is quite intensive.  You have to connect very deeply with nature, but there is a process to it.  In order to start, and to be in the right mindset, you need to spend 20 minutes sitting in the area you're going to explore.  You ground yourself in the moment, forgetting about your day, your phone, your kids, your job, and start to observe how the world around you is changing. 
"Suddenly you begin to see the leaves and the flowers, and how they are changing and it's just magical.  I used to go for walks and never see the things I see now. My husband gets a bit annoyed as our walks take far longer now, 'yes, it is a lovely tree, come on!' he says! But it's incredibly rewarding, and starts to help you make more conscious choices about how you use the world around you.  Maybe do less shopping; get your food from farms to reduce the amount of plastic used; thinking about what what our clothes are made from, bamboo for example." 
Sea Swimming
"I've also started to swim in the sea too.  I looked at everyone doing this in the summer of 2020 and thought 'No! It's too cold, I don't like being cold.'  But in early spring of 2021 I decided to have a go.  As long as you're wearing the neoprene gloves and boots on your feet, as those are the areas that get really cold quite quickly, then I've found it's good.  I bring my flask with me, and my big jacket that's good for -40°C weather then I'm ok! 
"Honestly, I sleep under an electric blanket from September onwards, all through the winter but you don't really feel the cold when you swim.  Ok, there is a bit of a shock when you go in, but you breathe through this and you swim, and you're fine.  I swam for 5 minutes today, some people swim for longer.  But what I love is that I have the freedom to go down to the sea at 6am and swim.  By the time I've got my hat and jacket on, and have walked back home I have warmed up and am perfectly fine."
elements of nature
"The sea swimming for me has been transformational.  It's one element of the Earth – water.  I can immerse myself in a forest of bluebells and swim in the sea each morning, its wonderful to combine the two.  For all this though, I'm not perfect!  No where near!  But I find that talking to people and teaching them how to interact with nature better, we can connect and feel a purpose.  You start to see your life differently and feel different, and that's where the change comes. 
"I can feel the difference in the sea, the forest, and here in Folkestone you get all of those experiences.  Do I miss sitting on that train and going to that smokey London?  No! I have everything here that I need.  I have the space to breathe.  I can get up early and experience the sea and do different walks and discover the beauty of this place and the beauty within me." 
Discover more about folkestone below