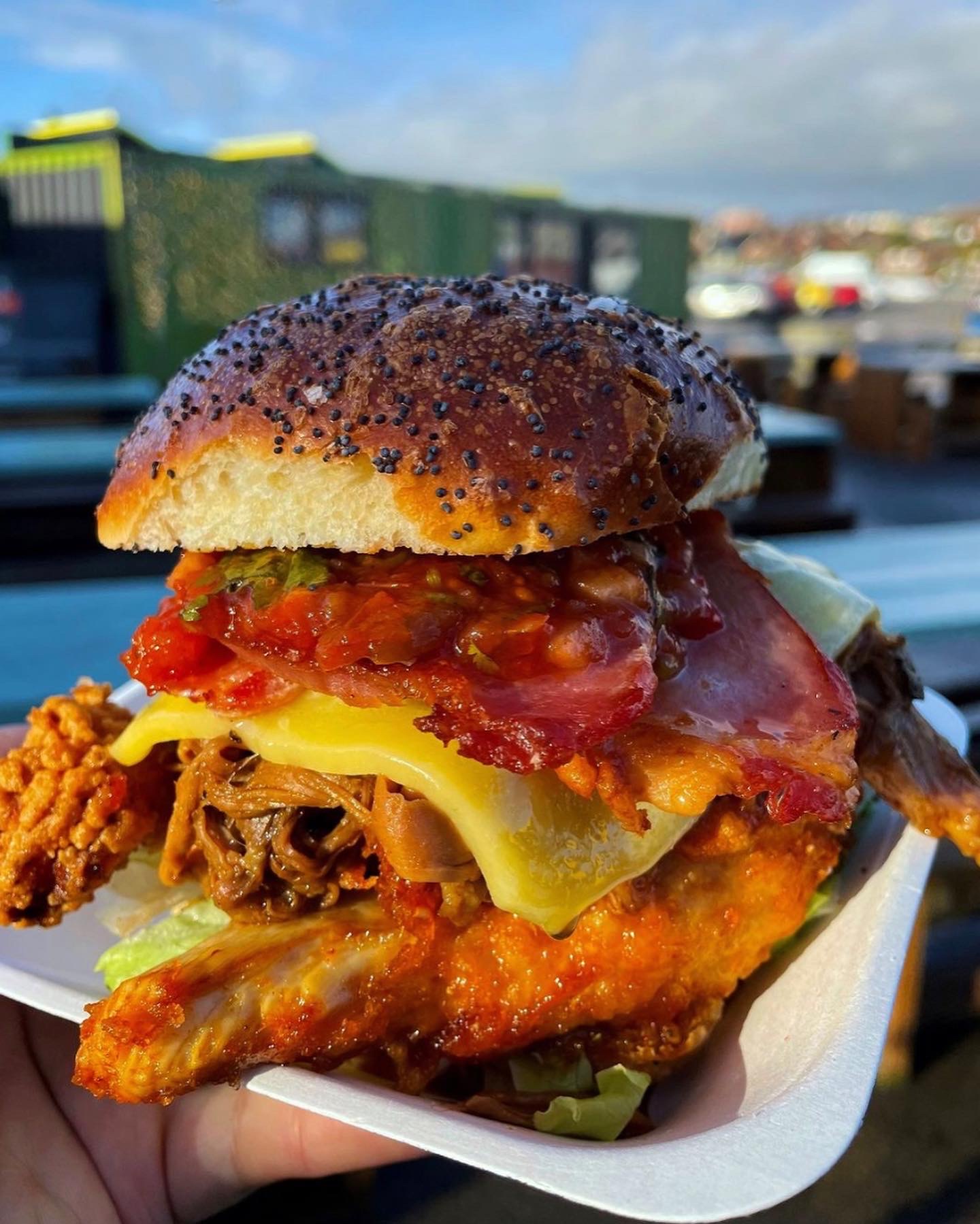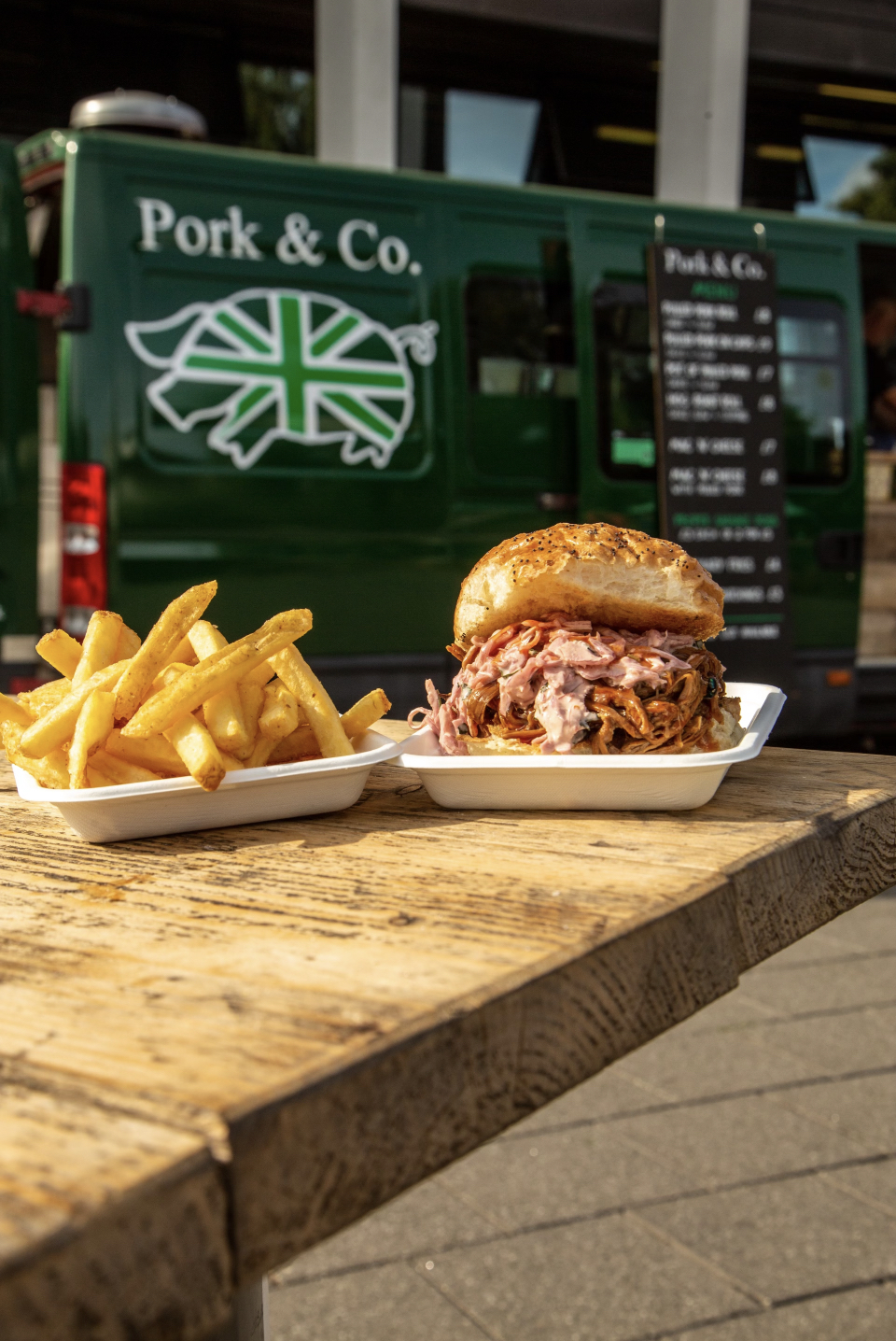 pork & Co – form an orderly queue
Pork & Co has joined the team at the Harbour Arm.  You can soon find them in The Goods Yard serving their delicious, and legendary, pulled pork, chicken and homemade slaws.  The company was formed from when owner Sam Deeson had a small holding, rearing rare-breed pigs.  His ethos has always been to champion local produce and makes all of the sauces, salads and rolls to go along with the tasty pulled pork and chicken fillings.  Folkelife caught up with Sam to find out more.
"I loved rearing the pigs when we had the small-holding.  Rare breeds grow at a slower rate and we had so much space for them to roam around and just be pigs.  It means the flavour is better but you have really happy pigs which is important to me. 
"We took about 6 months to perfect our pulled pork recipe and it was before pulled pork really came into fashion.  Then, having a place on Canterbury High Street our produce would just fly out of the shop.  Covid, as with everything, changed the hospitality industry and so we came off the high street and are focusing on street food vending.  Being at Folkestone's Harbour Arm is just a no brainer.  We love what's happening here and when the opportunity came up to be part of the Festive Marketplace at Christmas in 2022 we just jumped at the chance!"
professional and easy
"What's struck us about the Harbour Arm is the team there is so professional which makes it really easy for us to work there.  We've been in various different places and life is so much easier when things are done properly.  There's the footfall too which is good if you're running a business!  The atmosphere at Folkestone Harbour is great and the variety of events that are on there mean that we'll be seeing loads of old customers and new."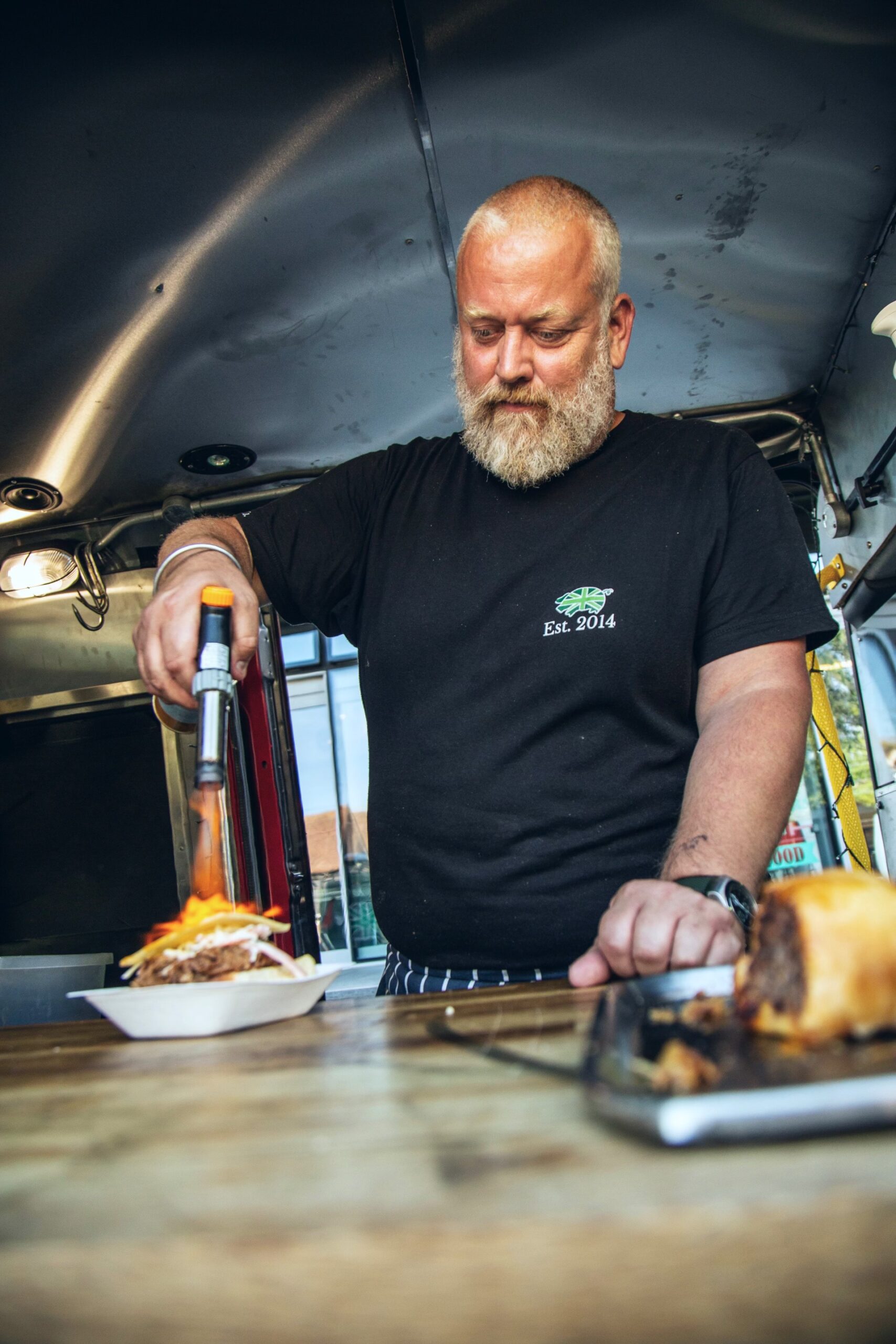 new menu
"Obviously we'll have our pulled pork as that's our thing.  The Southern Fried Chicken is really popular too and we make that ourselves so it's a little bit different to the usual you'll find elsewhere.  We'll be serving our own Mac'n'cheese with our three cheese sauce, which we weren't able to do from the small van.  Having a hut in The Goods Yard does mean we can extend the menu.  There will be hot dogs for the kids which always go down well, and sausage rolls too.  We do a breakfast roll too which will be on the menu all day long as that's a good, cheaper, option for people who want something a bit smaller."
"I'm really looking forward to being in The Goods Yard and can't wait to open!"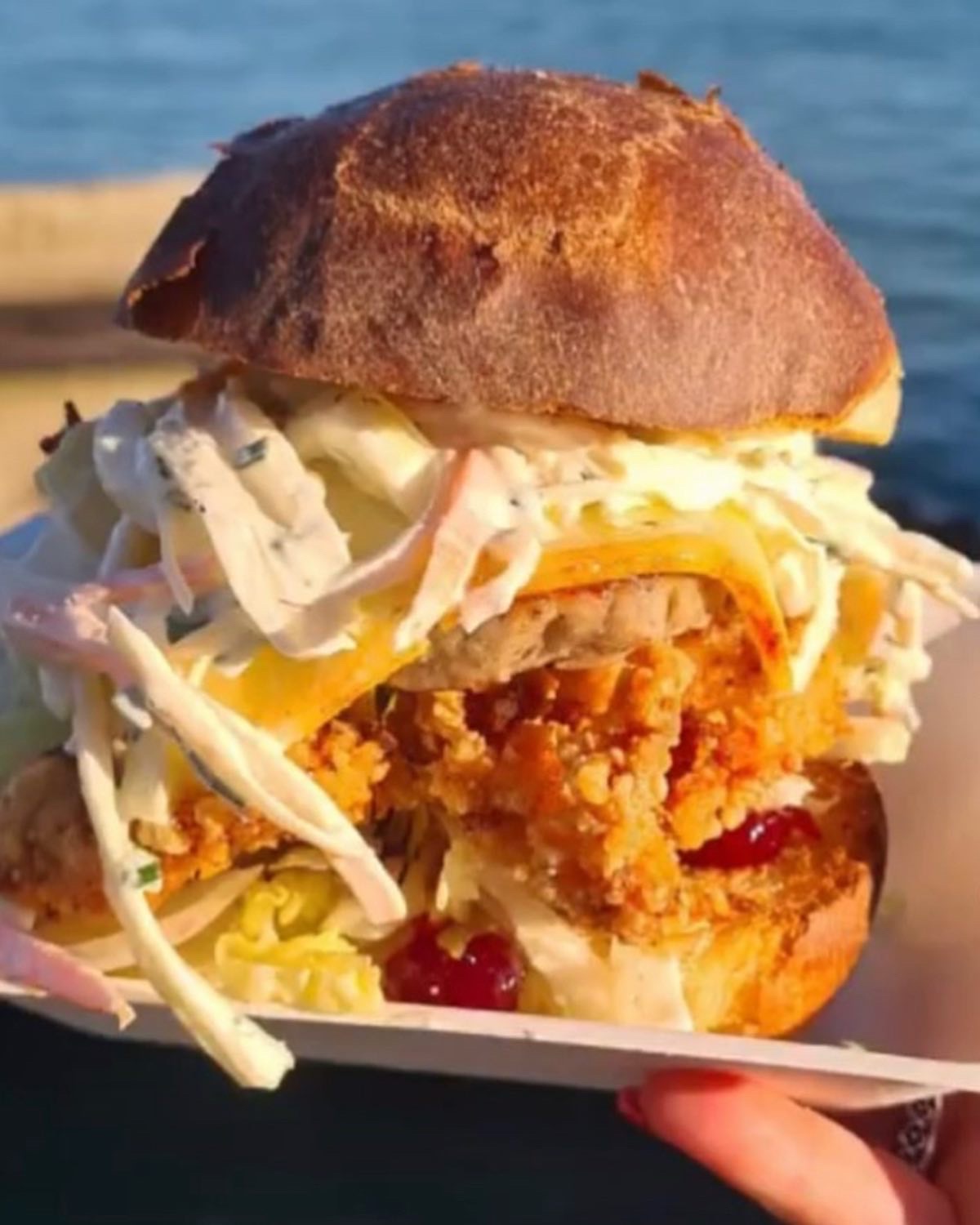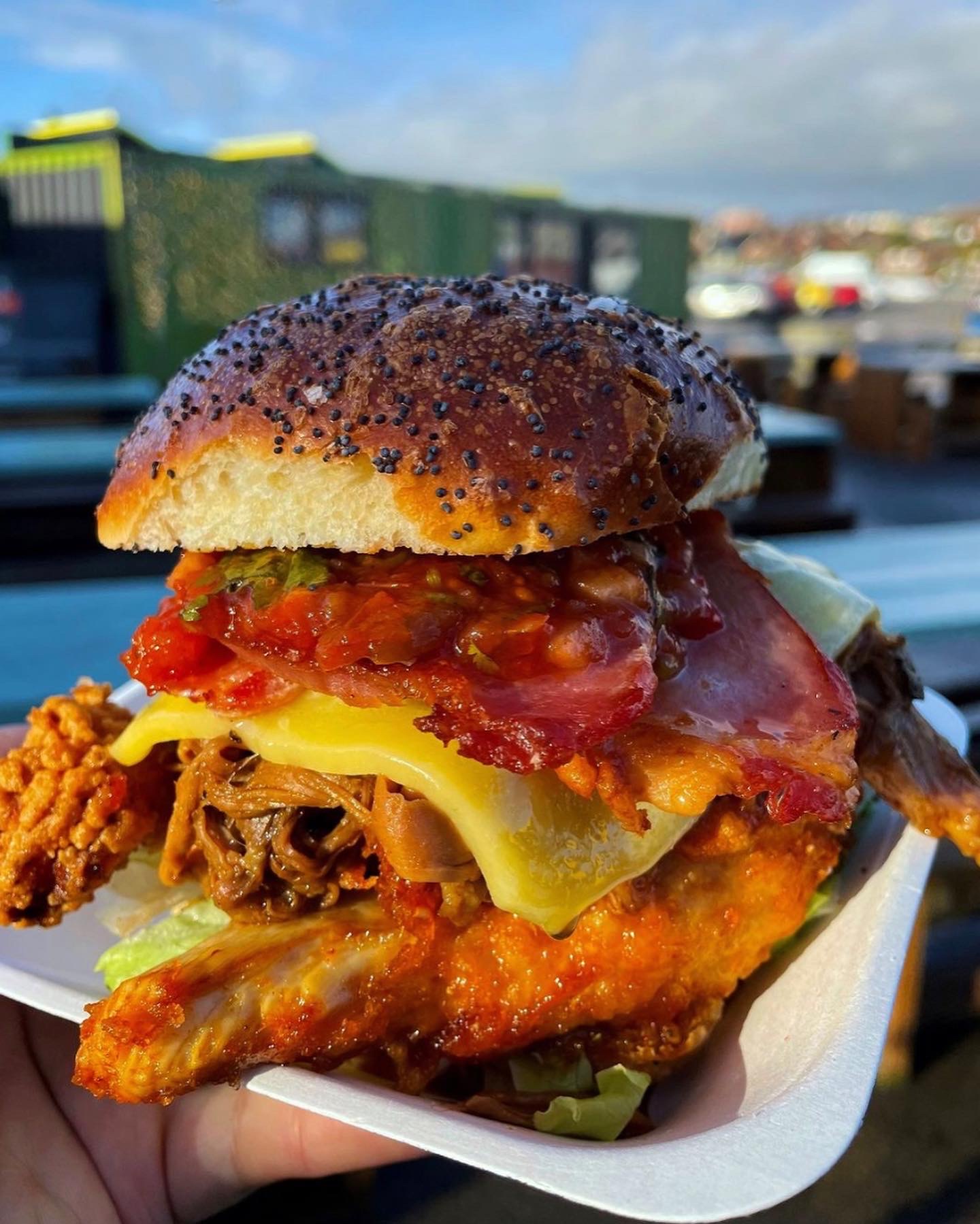 discover more about folkestone below