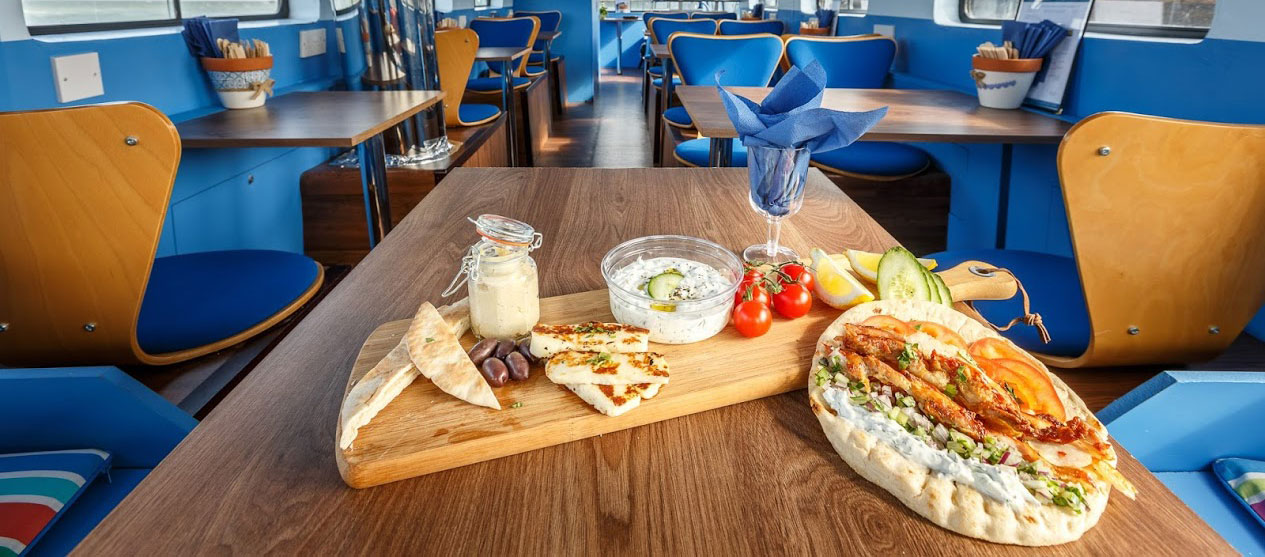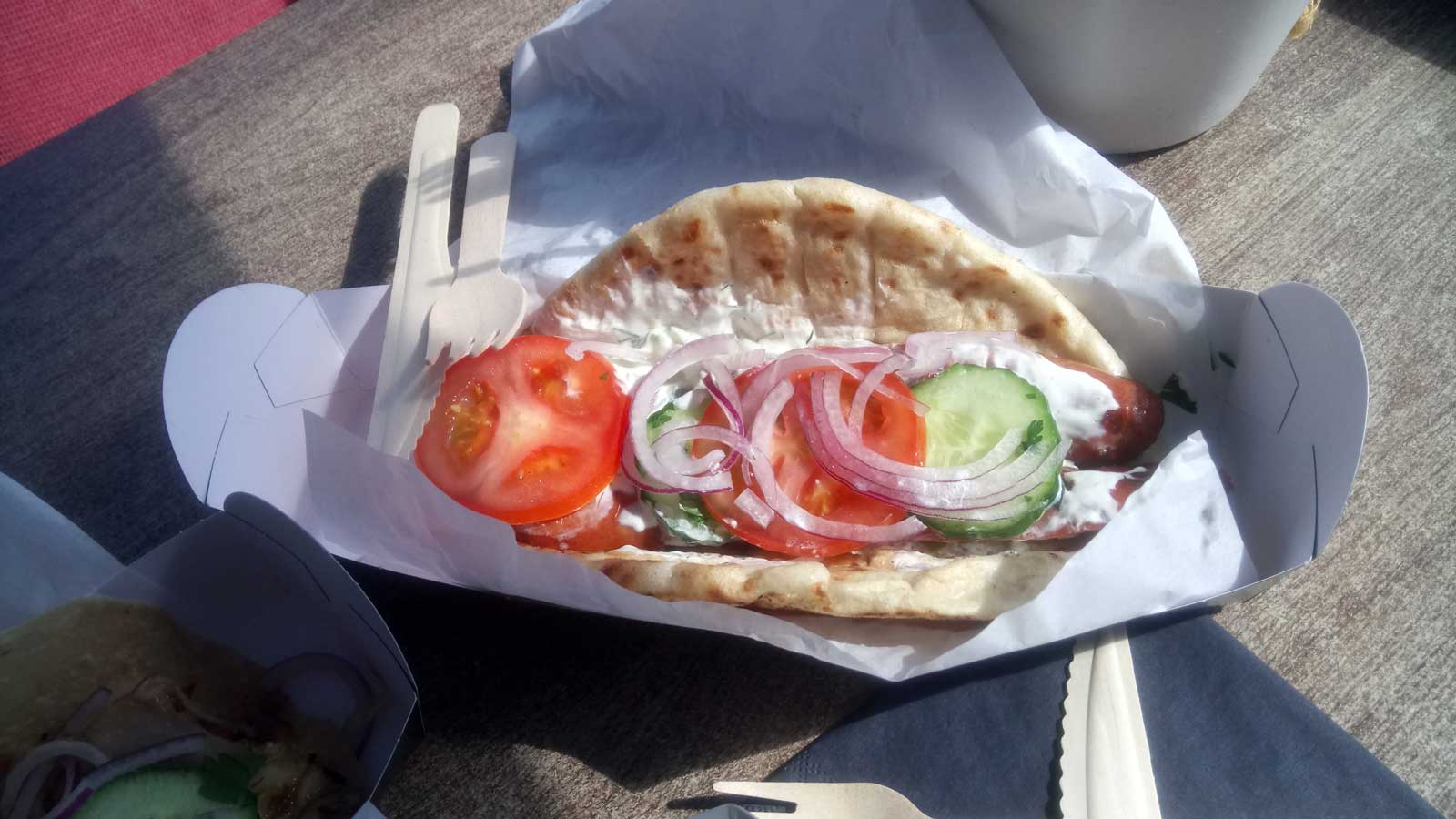 Hop Aboard for Authentic Greek Food – The Big Greek Bus
There's a big blue bus parked on the Harbour Arm, ready to whisk you away to a land of sea and sun. On a sunny day in Folkestone you only need sit on the top deck, surrounded by the fantastic views of the sea, enjoying authentic Greek food cooked below stairs on the Big Greek Bus.
If you fancy calamari then make your order at the driver's window. After a brief pause you will be served with fresh, crispy rings of juicy squid to be enjoyed in the fresh sea air.  Shutting your eyes it could be the Mediterranean.
If your taste is of authentic chicken or pork gyros (succulent slices of meat on a skewer, not resembling those elephant legs of kebabs in the slightest) then walk through the back doors of the bus and place your order. Tony, the owner and chef gets through around 35 kilos of chicken and pork on a busy sunny weekend, and has been known to run out. His supplier is an authentic Greek source in London and so once it's gone…you'll have to wait until next week!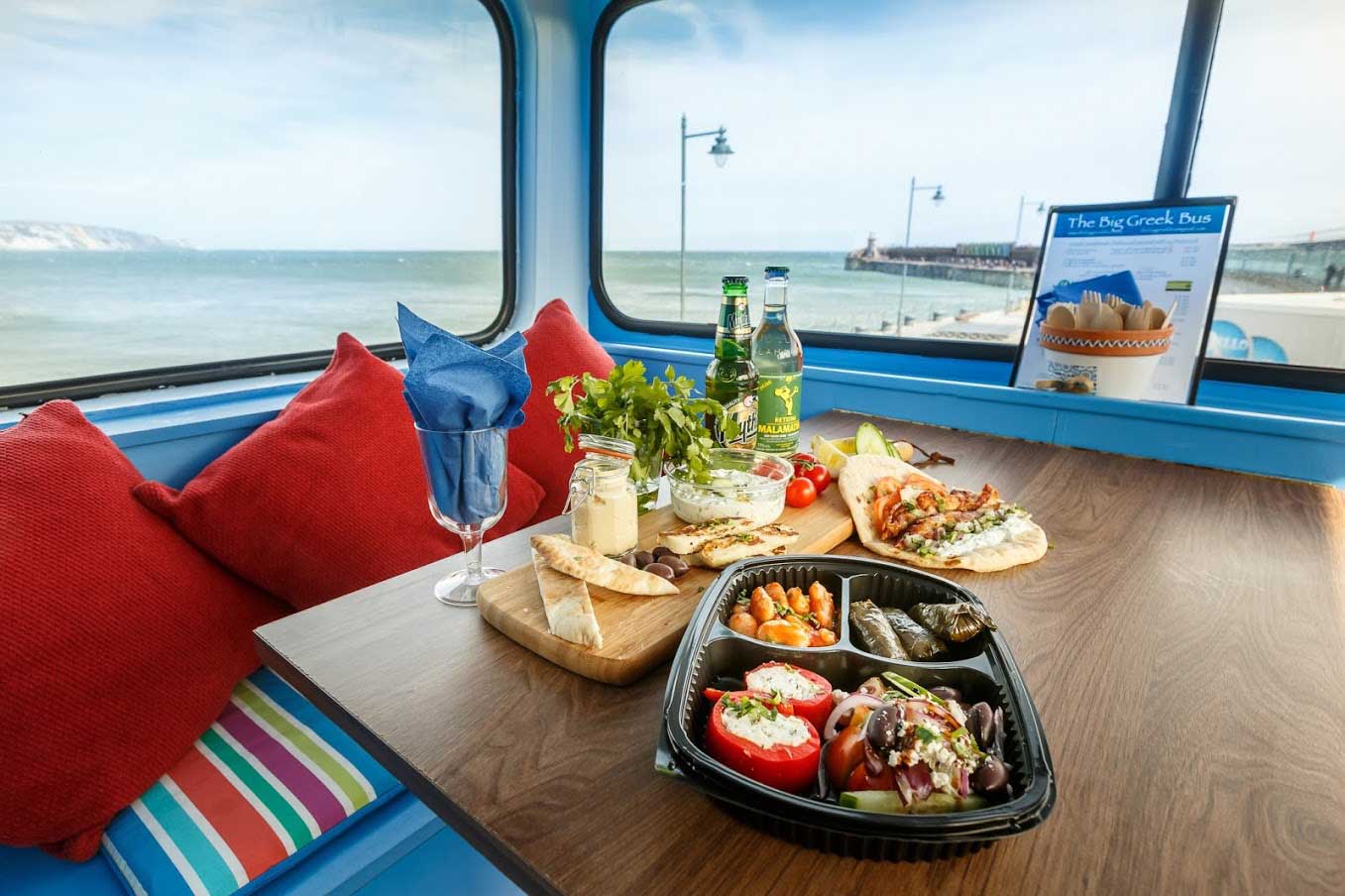 ---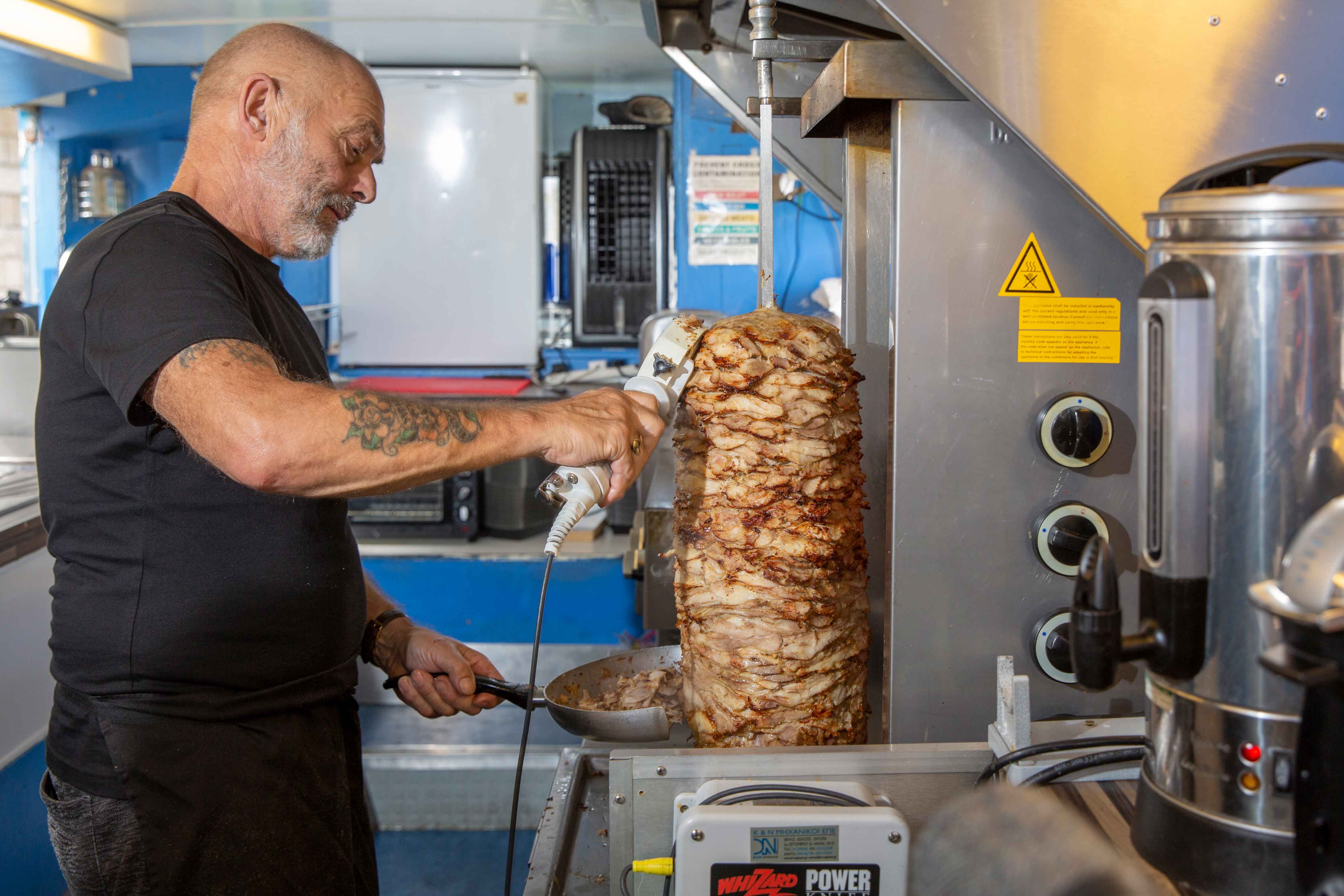 Original Business
Tony and his Big Greek Bus is one of the original businesses that opened on the Harbour Arm in its first trading year in 2015. He's seen this end of town change, and for the better "Everything that's happening around this area is coming on and looking so much better for everyone. Thinking back a few years to when there was nothing here, looking at it now the Harbour Arm will just grow into something even more fabulous than it is now."
You might fancy a 'village sausage' which, flavoured with oregano and orange zest, is a mouth-watering sausage that sets it apart from any British sausage.
---
Fresh Food and child friendly
The hummus is fresh and moist with some warm pitta bread is delicious and works well as a starter. The halloumi fries go down surprisingly quickly with young and old. Be careful, when sat on the top deck with other holiday makers that children don't devour these before the adults get a chance to share!
The children's menu offers something different than chicken nuggets, which is refreshing. All served with skinny fries, there are mini chicken gyros, and also sausages on offer, but these are not the same as the village sausage on the adult menu. The portion sizes for the children are fair – unless you have a really hungry monster, in which case do think about starters and mains! Hop aboard the Big Greek Bus!