The Dessert Folkes – the best pudding in folkestone
Emma Bell has opened her latest business on Folkestone's Harbour Arm.  She's part of the Big Greek Bus family and as well as working there, she's been running Coffee Folkes for a number of years too.  Loving coffee, and really loving cake, she's now opened The Dessert Folkes in Platform 4 of the Harbour Arm.  What is not to love about DIY Cheesecake, the awesome freshly-made Bubble Waffles and every cake on show made on site. Open every day throughout the year, it's a cosy place for tea and cake when it's a little windy and maybe even wet, on the Arm.  Emma spoke to Folkelife about her new venture.
"I've been a part of the Harbour Arm since it opened in 2014 with the Big Greek Bus.  But my real passion, what I really love, is coffee and the sweet things.  This opportunity came up to be situated in the covered Platform 4 area and I'm really excited about what I've got on offer.  The decor is lively neon pinks and blues; bright candy colours which suit the vibe we're going for.  What you can eat with us is home-made cakes, hot and fresh bubble waffles which smell absolutely divine as you walk through the door, and ice cream.  We've got a great thing if you like cheesecake; you can build your own!"
open all year round
"The wonderful thing about being in this area is we're able to be open all year round.  When it's cold you can sit here looking out over the sea, with a delicious coffee and cake.  If the weather is warm then delve into an ice cream or sundae and sit out and soak up the sun.  We've even got dog ice cream so there's something for all the family!"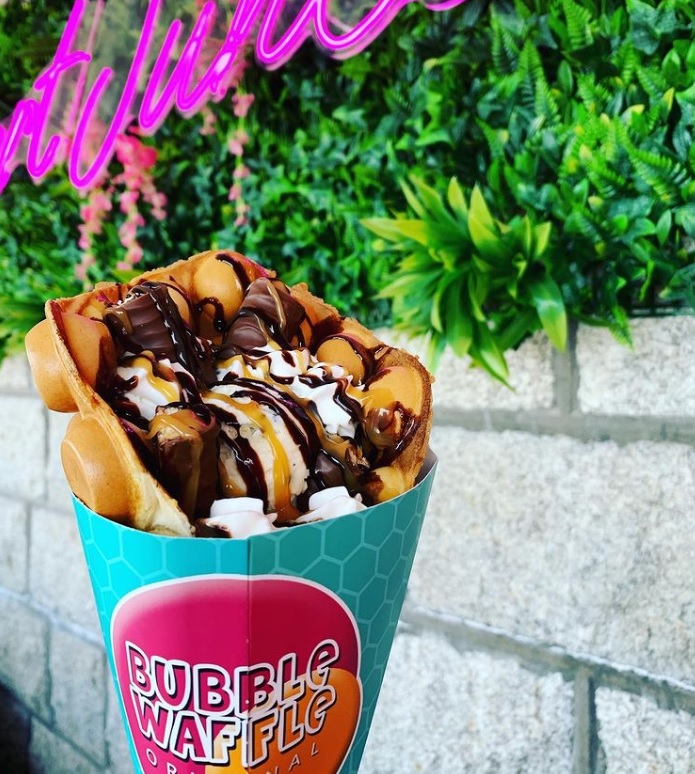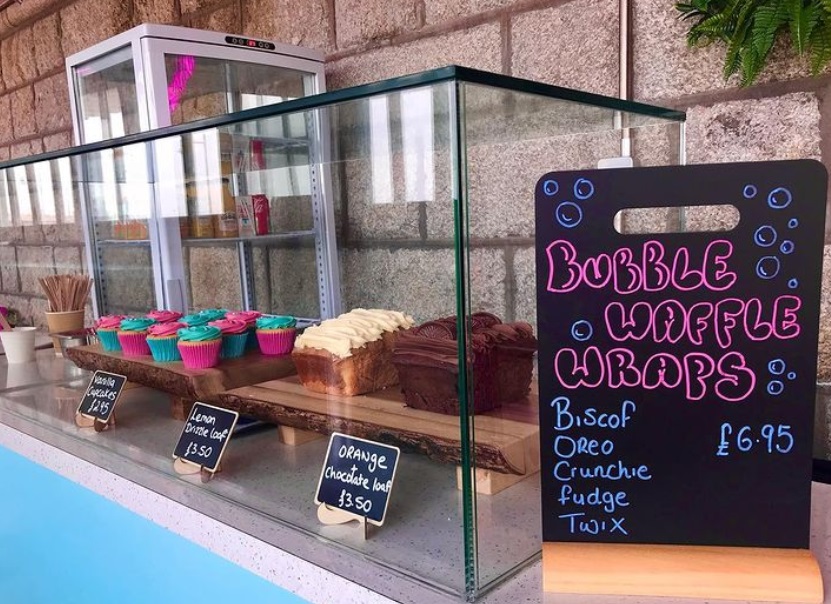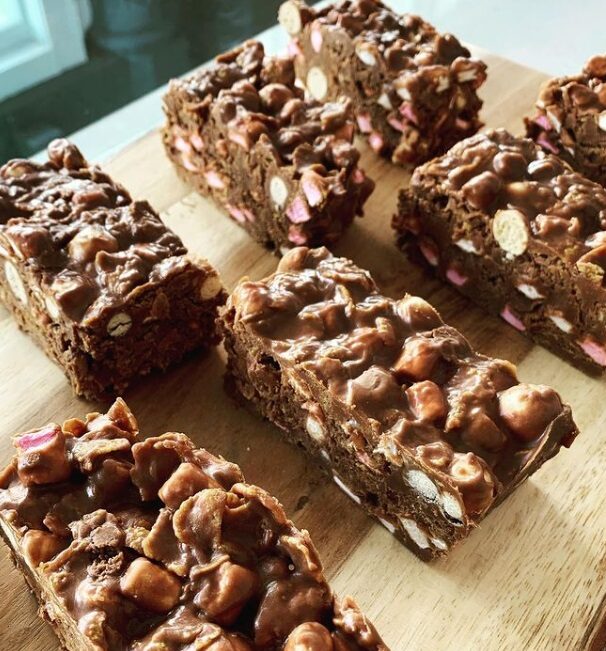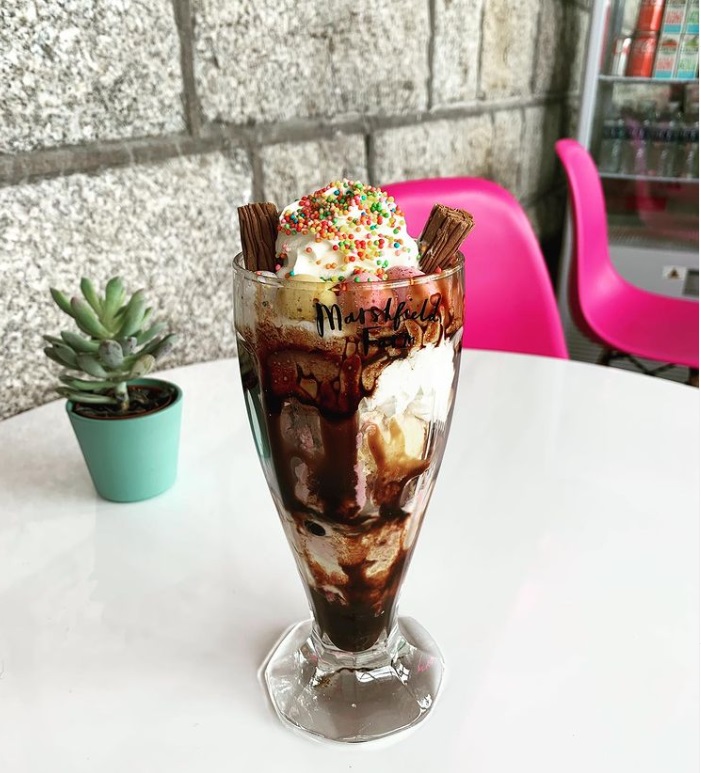 home-grown
"Our businesses have really thrived here on the Harbour Arm.  The Big Greek Bus, which my mum runs, is still here and doing really well.  We had The Little Greek Bus during lockdown and now that's going to do what was always planned which is to go out on the road, to weddings and other events as a mobile Greek Bus.  Now, so that you can still get authentic Greek food in The Goods Yard, you'll find Greek Street in a more permanent hut.  As for if the other members of the family are going to join in…?  Well, my daughter is around, and we bake together at home in the winter, but she's more interested in horses to be honest!
"Coffee Folkes, which I started (because I love coffee), was originally in a little Piaggio van.  We moved to Folkestone West Station and that's grown to a permanent fixture there and works really well.  That's purely based on coffee products.  I love the sweeter things so that's why I wanted to expand that option, and now have this opportunity here."
creative innovation
"We've said this before but the great thing about working on the Harbour Arm is you can have a dialogue with the team that run the area.  We worked together on how to build this new business so that we're delivering what we want, and the Harbour team are happy with the results.  It's an opportunity to work together to build a great product that complements everything else that's on offer.  We've gone for a real bubblegum, vibrant feel in this interactive space.  
"We now also have guaranteed opening times throughout the year.  This makes it so much easier to make plans to come down for some ice cream after school – we've got a huge range from Marshall's; or meet here for cake on a Thursday.  You know we'll be here, so come and try some waffles!"
Discover more about folkestone below