Garment District – THe Robing Room's Tutorials
The Robing Room is a spacious studio based in Digital Glassworks in Folkestone and run by Janet Robinson.  With a history of garment-related skills, Janet designs and creates wedding dresses.  To say that, doesn't give it justice.  Janet does so much more.  Twice winner of the Bespoke Bridal Studio Of The Year for 2021 and 2020; she's a teacher, a supporter of new talent and business and during the Covid crisis ran the Folkestone Scrubs Hub from The Robing Room.  Her team made over 300 scrubs, and many more masks, hats and bags for the NHS, local surgeries and care homes.  Folkelife wanted to find out what is next on her list of things to make and do.
"I've started to call this area the Garment District!  It's a bit like New York.  Over the last couple of years so many people in the textile industry have set up in the Creative Quarter and it's really exciting to work with the talent we have here.  I have my wedding dress business, which is really busy for the next year at least!  Everything was cancelled in 2020 and now there are quite a few orders to make up.  Hopefully the brides haven't changed their minds as to what they want!"
moo like a monkey
"As well as weddings, I also am still working for Ridley London, creating patterns for her.  Over 2020 she's been wanting comfortable things like kaftans and such.  I've also had people come in with ideas for what they'd like to make.  For example, Charlotte from Moo Like A Monkey wants to create her own line of clothing.  We've started off with Moo Troos which she designed and they're really lovely little trousers.  We'll see how they go and then add to the line as it continues.
"I do a lot of work with Zoe at Tallulah and Hope who are based on Tontine Street. Her work is made in India, and we consult over patterns and adjust as necessary. That's quite seasonal."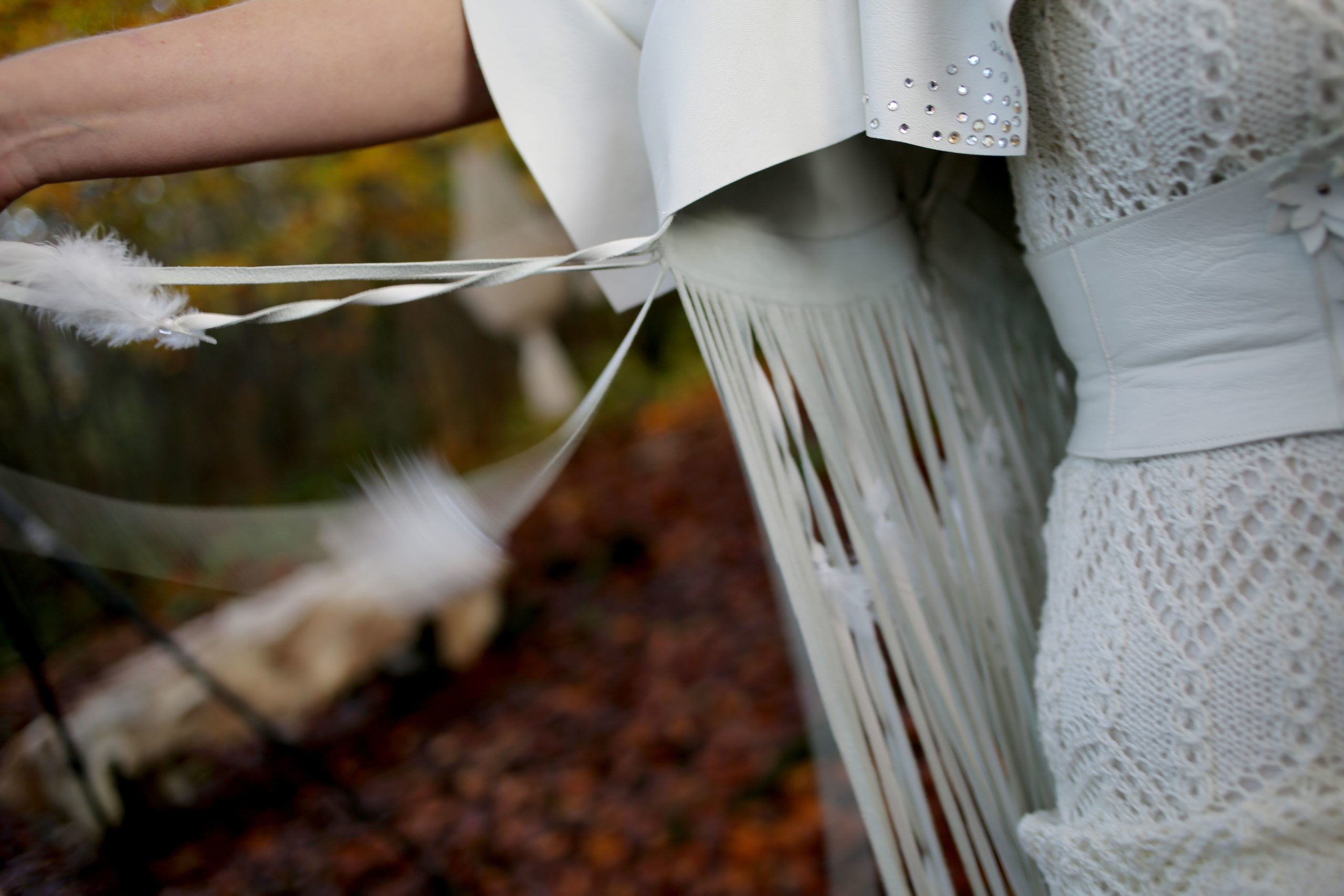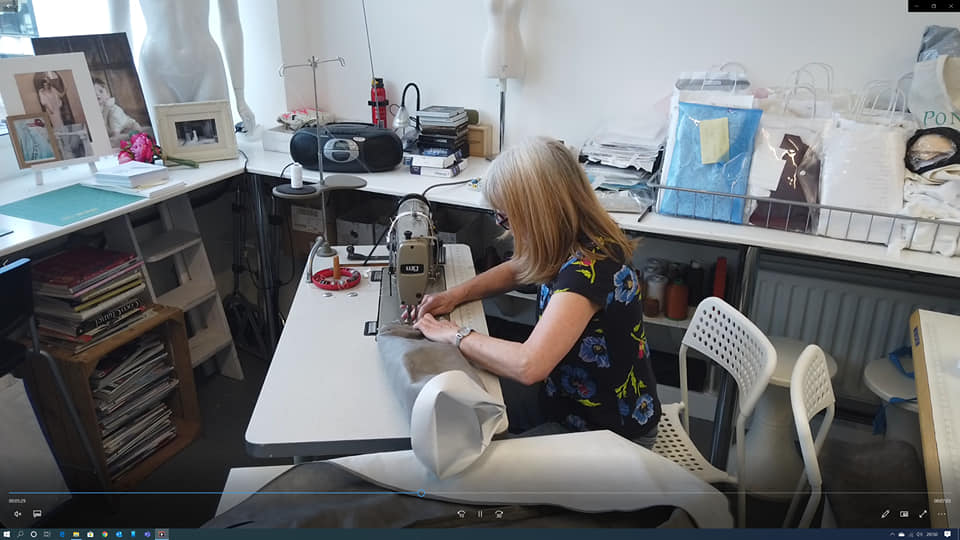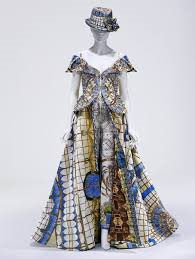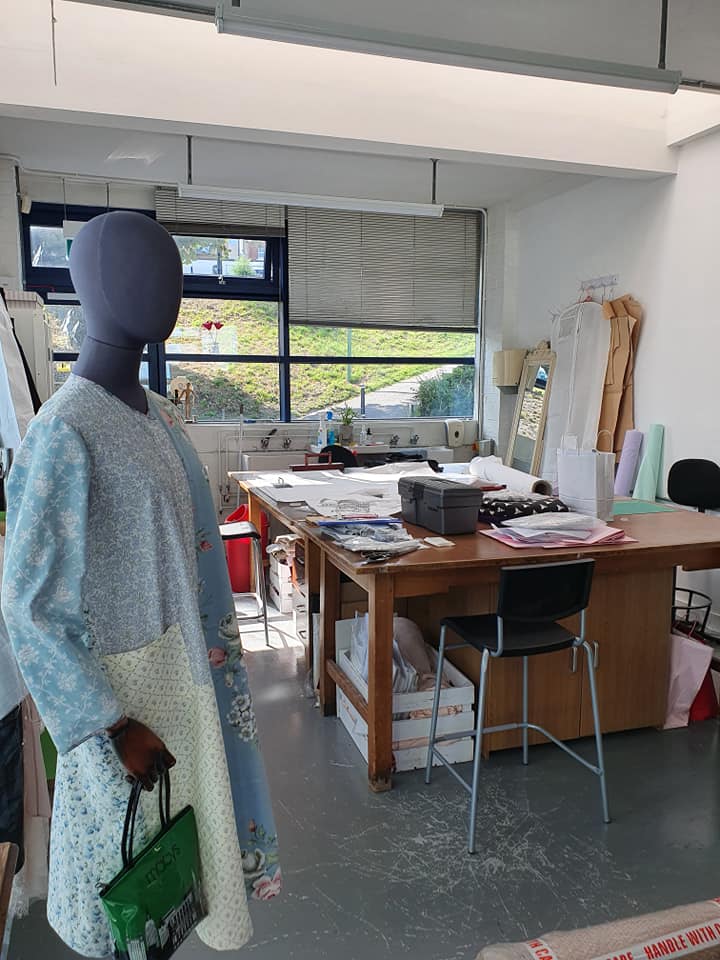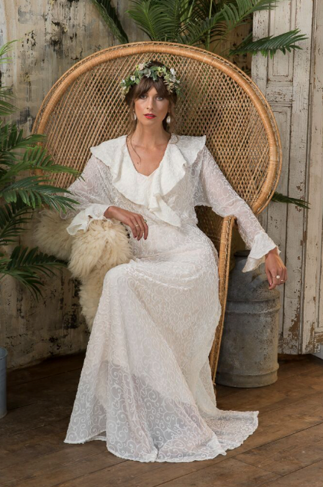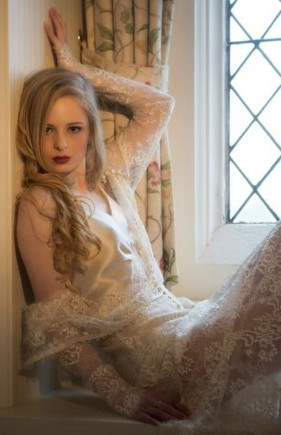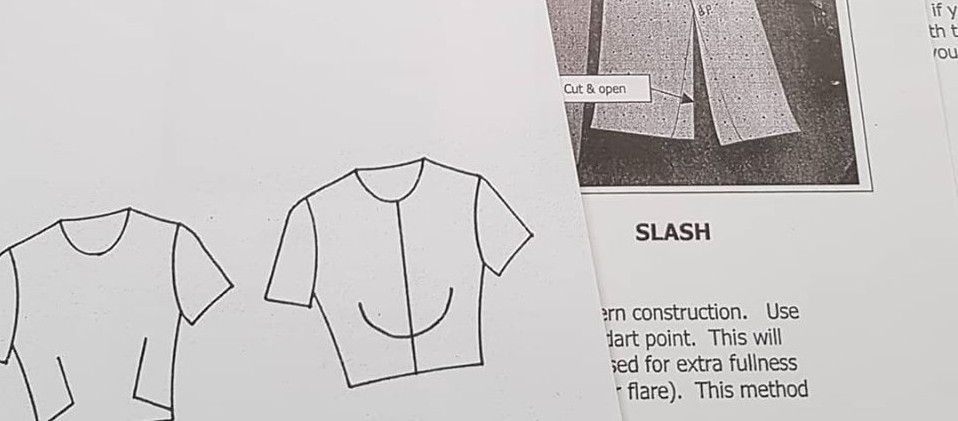 Garment District
"Over the years I've done a lot of teaching, and one thing I have wanted to do is put together a series of courses that involve some of the many fantastic people we have here in the Creative Quarter.  Summer 2021 saw our first set of courses with classes ranging from Fashion Illustration with Robin Neild to making jointed dolls with Patsy Abbott from Suzie Abbott on The Old High Street.  Thomas Von Nordheim is our resident expert in bespoke tailoring and is based at the bottom of The Old High Street and Stuart Hands runs our bespoke curtain making course.  He's based here in the Glassworks on the ground floor.  Heather Orr, another Glassworks resident runs the soft furnishings courses and Rosie James does our Creative Textiles."
apprenticeships
"This year I've been really lucky in taking on Keeley as part of the government's Kick Start scheme.  Keeley started to make clothes for her little boy during lockdown, and got in touch with me about some courses."
Keeley: "I got a sewing machine and wanted to make lots of different things.  I love the ideas that Moo Like A Monkey have and I've designed some of my own children's clothes too.  My placement here is for 6 months, and I'm about half way through.  I don't want it to stop as I'm really enjoying learning everything!  I can translate patterns, and cut out accurately – which is the key!  If you don't cut it out accurately then your garment won't fit in the right places."
Janet: "Because of Keeley being here, and I was looking into this before Covid but I've now got accreditation to run ABC awards in textiles and fashion.  These used to only be open to people in the industry, but now anyone can come to me and do different levels and areas of study.  I run this under my Draft and Stitch banner where I list all the courses I offer."
sewing skill
"What is key about making anything is that it can fit you, or the person you're making it for.  I've taught so many students who can make a garment beautifully to fit the mannequin, and then wonder why it doesn't fit over someone's head!  
Keeley: "Or get your arms in to it! I've found that with making clothes for my little boy.  They've got to be fit for him to get in and out of, and to play around in too.  I'm taking photos of everything I make and do, and that goes towards my qualifications."
Janet: "I'll be running Level 1 and Level 2 courses here which means that students can go on to work in the fashion and textiles industry.  And with all the connections we have here, you never know, you could be working in Folkestone's own Garment District!  We've got a community here, and it's building into an industry for textiles and fashion.  It's back to where I started, in the Martello Textiles company on the East Cliff, only this time a little more bespoke!"
discover more about folkestone below