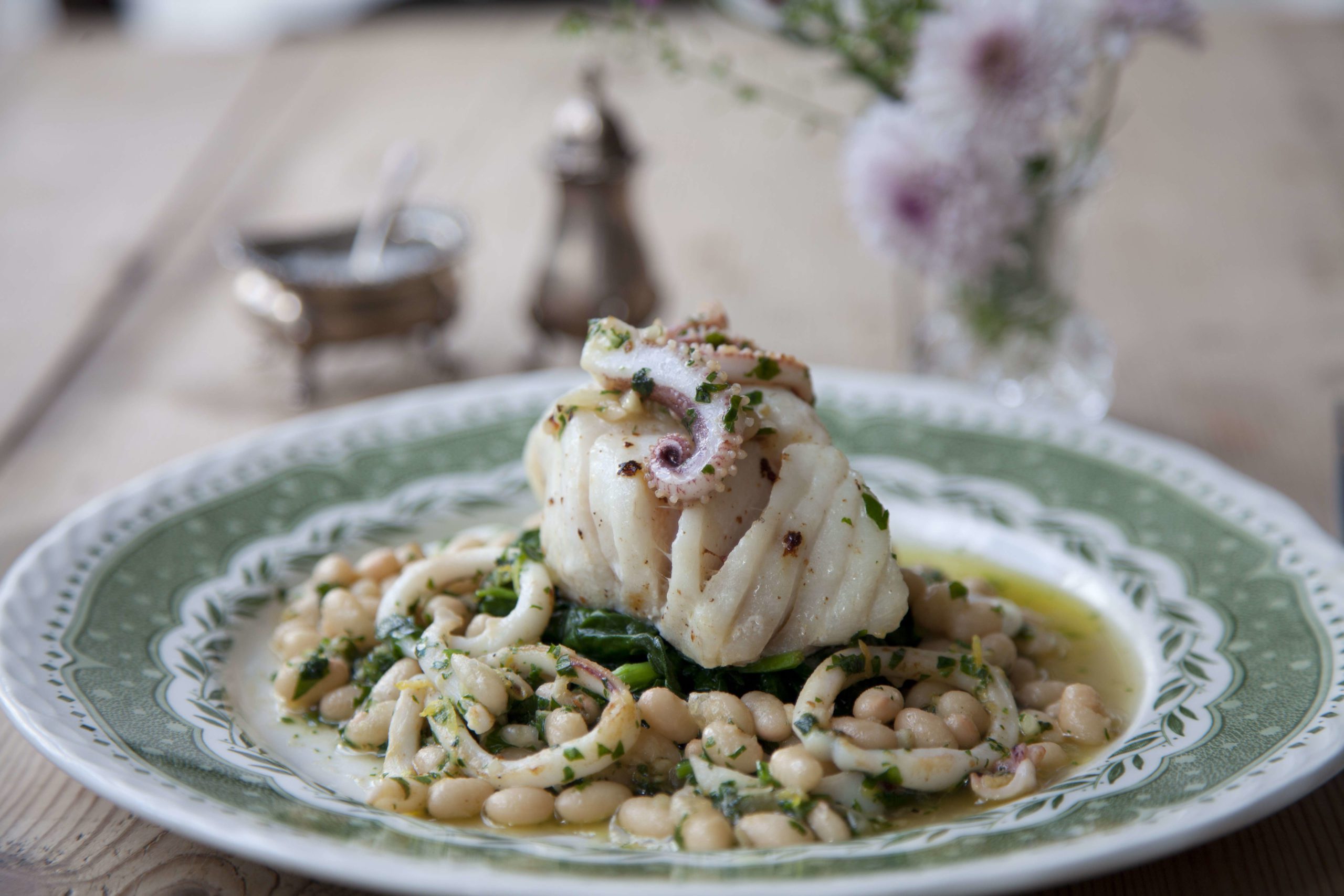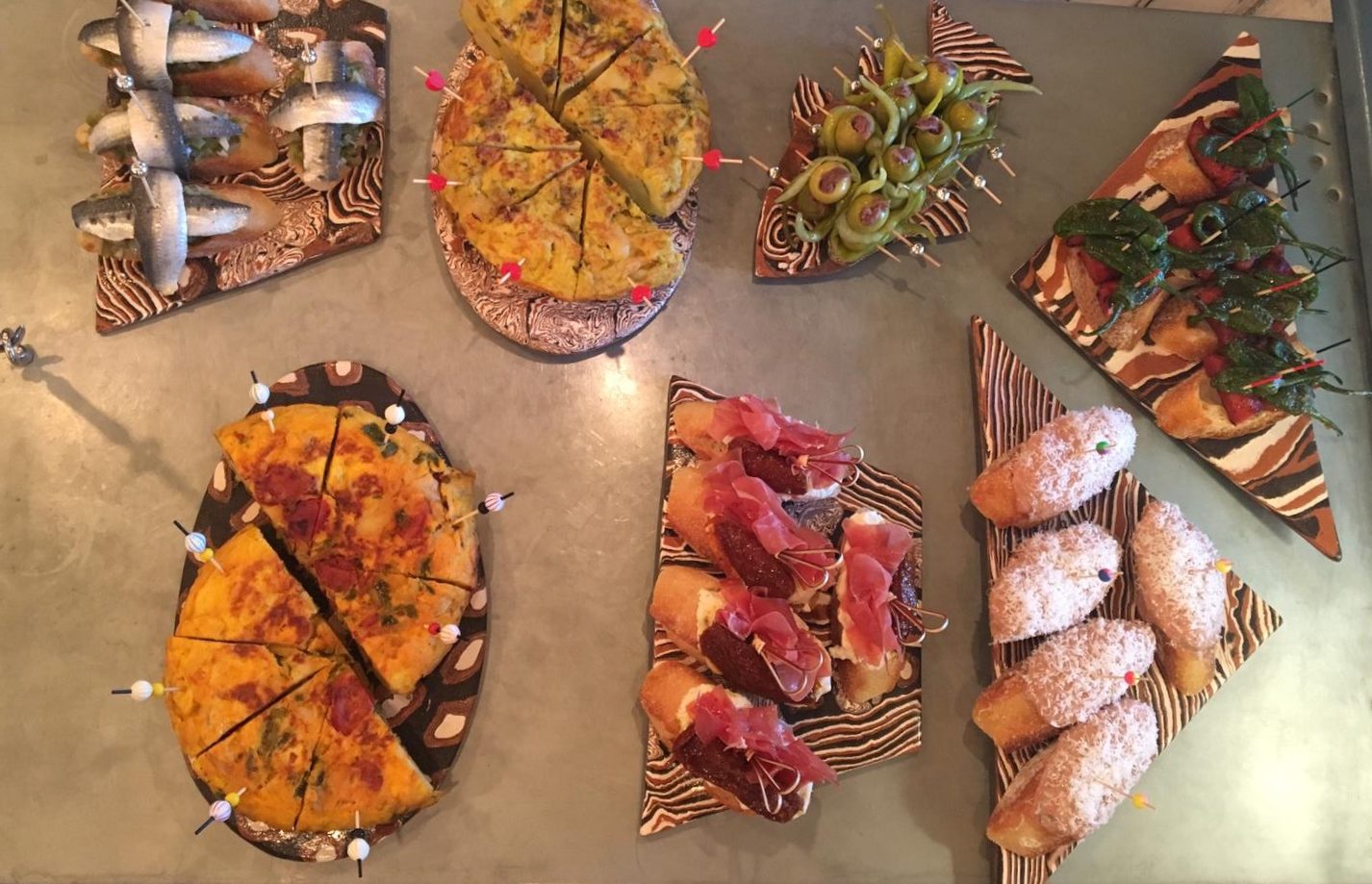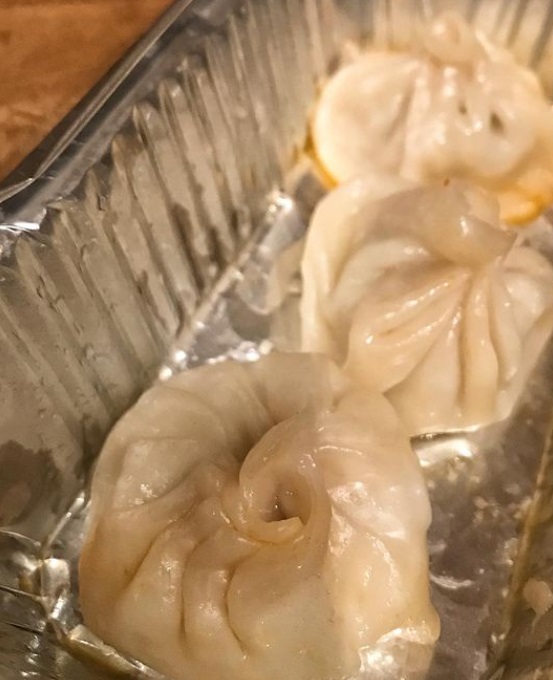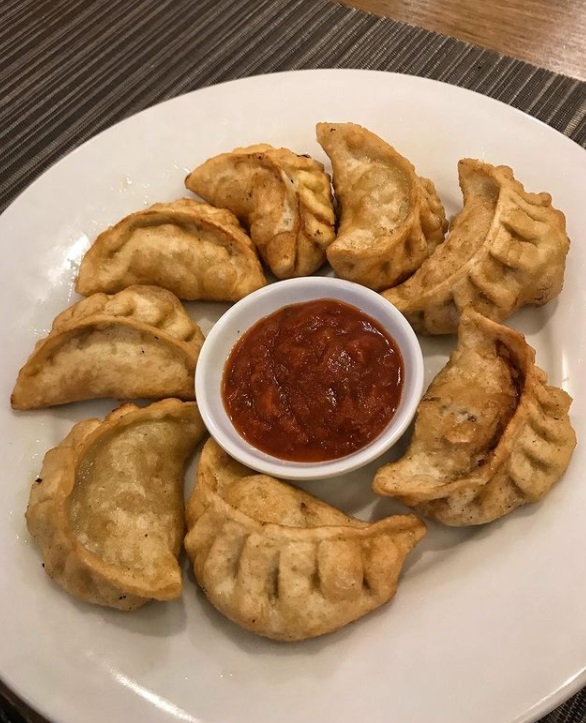 Bitten Written's Fantasy Food Tour of Folkestone
Bitten Written is food writer Zeren Wilson.  By day he's a wine consultant, and the rest of the time can be found sampling delicious food across the country.  Now living in Folkestone, Zeren has put together a list of his favourite places to eat in the town.  It's long.  So, settle in for a culinary ride around Folkestone and see what you need to try next.
"Well, I'll start with The Folkestone Wine Company.  They're the reason why I now live in Folkestone.  I knew Dave Hart's food, because I'd been to 'The Frog And Scot' in Deal and that was brilliant.  When I heard he was opening his own place, I knew that would also be great so I booked my train ticket to be down here for their opening night.  I went back a few times in quick succession and then started to look around the town.  There was something happening, you could tell that Folkestone was on the brink of a food regeneration (as well as everything else) which, to me, is important. 
"Another place that quickly became a favourite one is Annapurna. I didn't really know Nepalese food.  Even in London, Nepalese restaurants are there but it's not a really well-known cuisine.  That was the second place I wrote about on the Bitten Written blog and lovely Tej, the owner,  framed it and put it up on the wall with a little engraving!"
Giles Coren
"I dragged Giles Coren down to Folkestone and Annapurna was one of the places I wanted him to see.  He said he didn't want to eat that much that day.  Anyway, we were on the Harbour Arm and he smelt the food coming from Gianni Modena's kitchen at Pick Up Pintxos.  We ended up having some food there as well and Gianni and Annapurna became the focus of that article.  Well, actually, it pretty much read like a PR travel piece! 
"Gianni's now moved on to Deal; he is a remarkable chef with supreme experience of world-class cooking.  Like Dave Hart at The Folkestone Wine Company.  If you know good food, then these are the chefs you're following."
Momos – nepalese dumplings
"Annapurna became my next favourite place.  I love Nepalese dumplings – Momos – and Nepalese curries and chow mein.  They make their own dumplings at Annapurna and you can tell the difference.  The Himalayan Cafe in Cheriton also make their own Momos.  You can't ever have a bad momo, I've bought some very good frozen ones from the deli here in Cheriton, but it just makes them even better when they are homemade. The Gurkha Palace in the Golden Valley is another Nepalese restaurant I also love.  The atmosphere in there is just brilliant, and the staff are so friendly.  It's been there for over 20 years and everyone should go and support it.  Well, everyone should support all of these places!"
Moving to Folkestone
"After a few visits here, I started to think about moving down to Folkestone.  In fact, Polly, at The Folkestone Wine Company and I joked about it but it soon became a serious thought.  I needed to know that I wouldn't get bored here.  I knew that they would be my local restaurant, but then I discovered all these other places too.  And no, I'm not bored at all! 
"Next on the tour is the Harbour Arm.  The food coming out of the Lighthouse Champagne Bar at the end of the Arm is amazing.  Simon was cooking, really great French bistro style food, and the seafood medley cooked in baking parchment with white wine was stunning. The Harbour Arm is such a stunning location, and seeing everything that the team are doing there to make that a destination for food and entertainment is just fantastic to watch.  That's been building for the past 5 or 6 years, even before Folkestone town centre itself has got jiggy with the food scene.  The Harbour Arm has been a great flag-waver and pioneer of the food and drink scene in Folkestone and showing that the appetite is there for residents and visitors alike."
The Old High Street
"Folklore is exciting.  I do enjoy a cocktail and they're so good there, and in such an amazing venue.  When they took the scaffolding off, it just looked stunning. 
"El Cortador has become a perfect regular drop-in.  It's got everything you want and you don't have to think about it. It ticks all the right boxes!   Marley's, just across the road is a great place which caters for many tastes within the family.  That's been a great success since it started, you've got everything you want in there. 
"I've got to know John and Alex when they had Bobbies Bakehouse on the Harbour Arm very well.  John is a seriously, seriously good chef.  Now they're at Cabron and in the Taco Shed in The Goods Yard at the Harbour Arm.  He gets immersed in the culture of a place which, of course, includes the food, but it means you get an authentic feel when you eat his food.  He's got so many ideas though, so watch out for what he does next."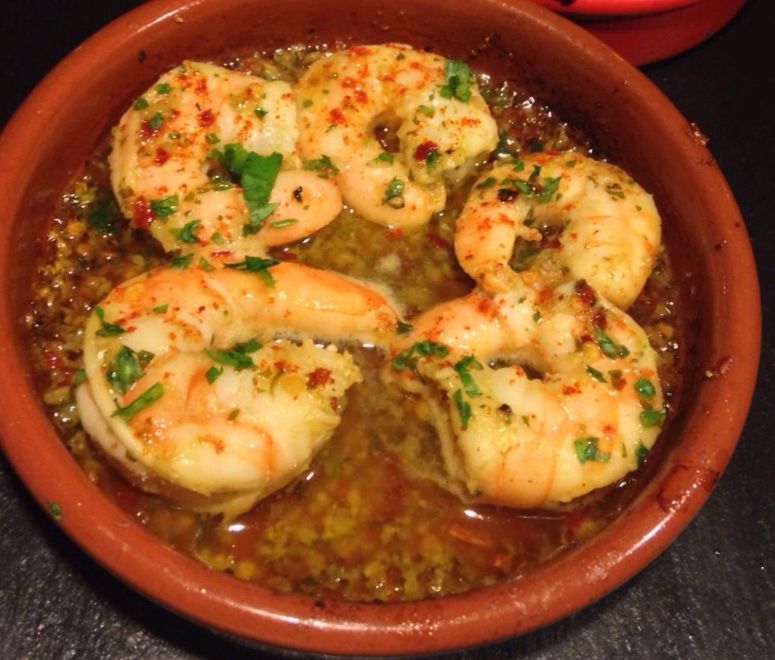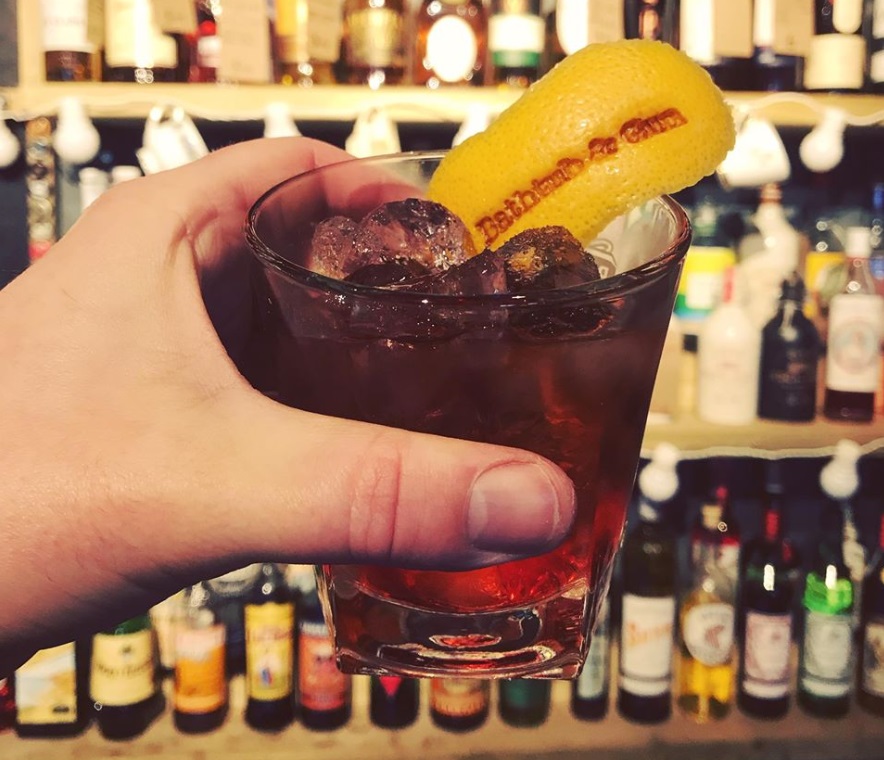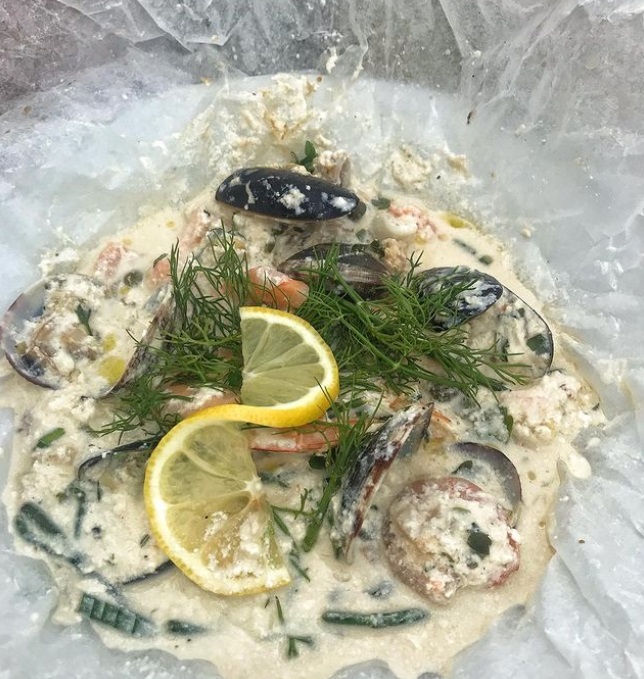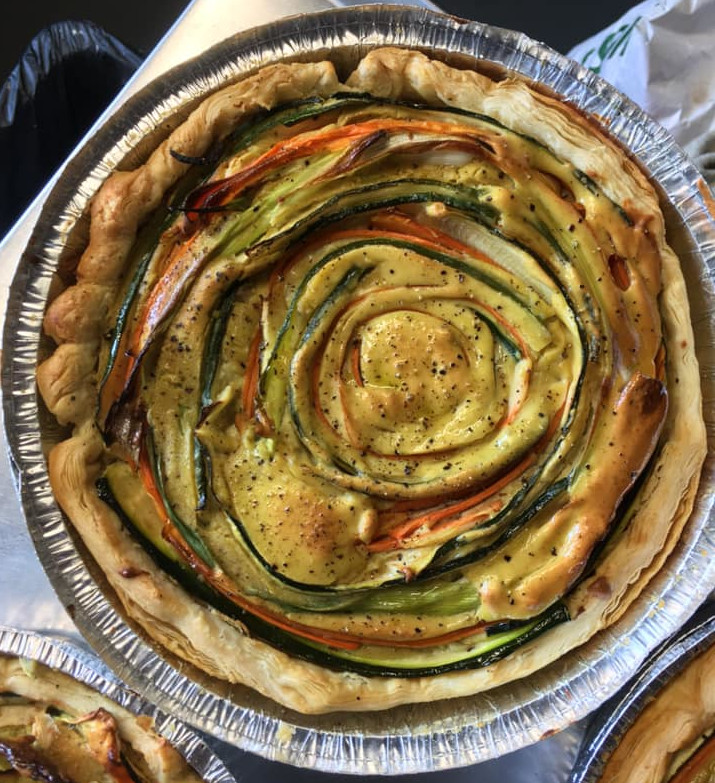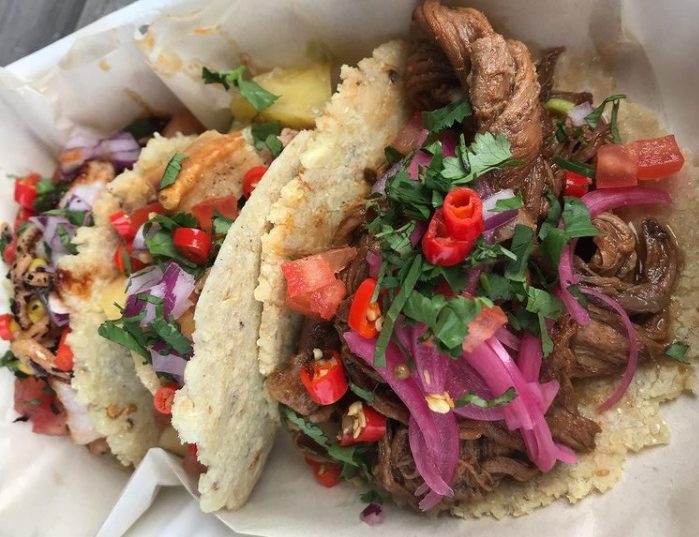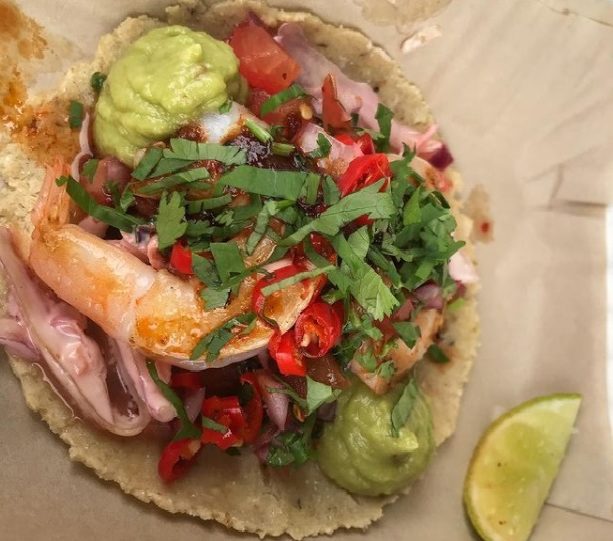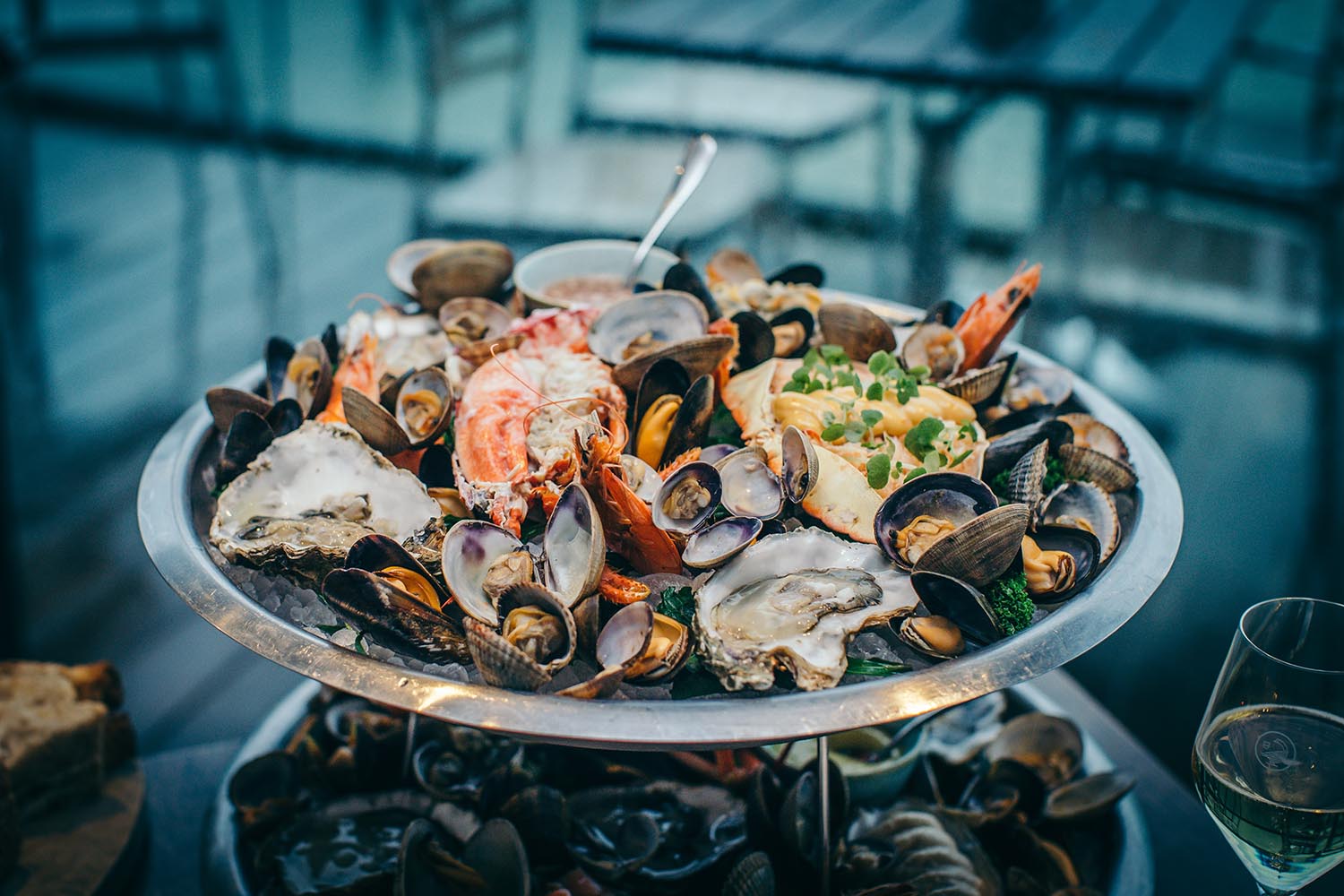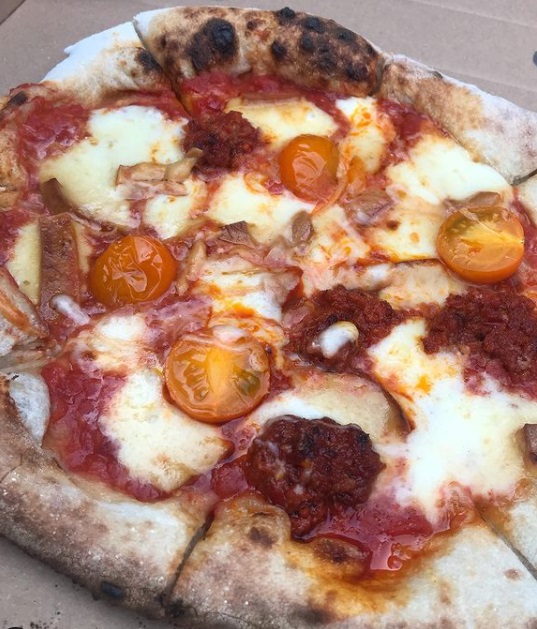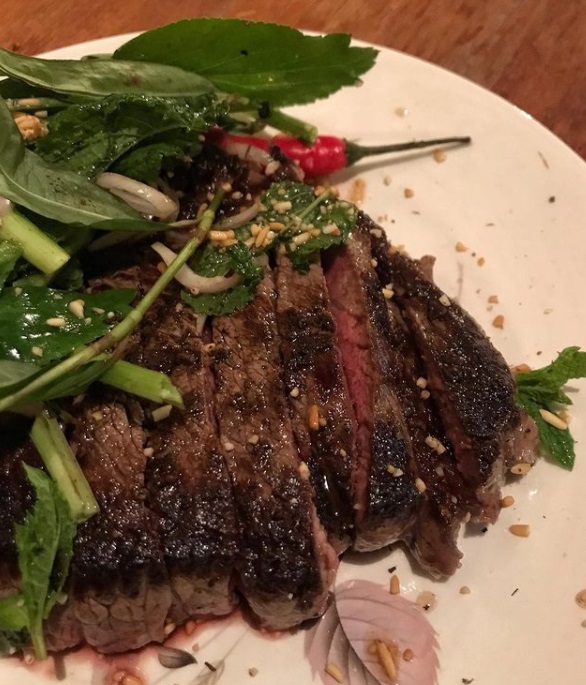 ROCKSALT
"Chef Marcin Szelag is doing brilliant things here.  He's being playful with the menu and recently I had one of the best lunches I've had there.  It was a 'Folkestone crab arancini' made with risotto rice with curry sauce – you know, playful with the curry sauce!  It was amazing, and I there was another dish 'sea trout with butter sauce' on the menu, and there were some surprise huge plump mussels on there too.  That was one of the best dishes with mussels I've ever had.
"I'm a big fan of what Josh De Haan and his team have done with the pubs too.  They've taken over The Radnor Arms and that is doing exactly what a pub should be doing.  Opening The Pilot Bar on the seafront is also an amazing venue for them.  What better place to sit and enjoy a drink?"
Space Bar
"I've got to know the guys at Space Bar and Kitchen really well, and am helping them with their wine list.  So, maybe I'm a bit biased, but they're pushing the food residencies there and moving away from the late night bar that it was.  They've really moved on from what it was when I first saw them.  They're making it a food destination now and with a shelf or two for tinned fish and bits and pieces too. 
"I love The Potting Shed which is just along the road from Space.  It's a proper speakeasy with frozen martini glasses and popcorn, twiglets, yes, very good.  It's a great little secret for Folkestone to have!  The Beer Shop is a great new business in town too.  They came together pretty quickly after The Potting Shed, and now you have Market Square and Luben's there too there's a lot going on in that area of town which is great to see. 
"My friend Ben, who runs the Lucky Chip in London, a burger bar, has opened the Folkestone Branch at the top of Rendezvous Street.  I'm helping him with the wine there.  He did a barbeque night at Space which was a great evening.  It just seems there's a bit of joining the dots happening in the town now.  Venues are being filled with so many different options.  It's great to see."
Tontine Street
"Thierry at The Old Buoy on Tontine Street is a real character.  He's a proper chef and his mussels and chips and Flemish stew are spot on.  He has five dishes, and doesn't want to change or do any more.  But what he does do is perfect.
"I do always pop in for some whelks at Bob's Seafood Bar when I'm down that way too.  I love to slather them with sriracha sauce and some white pepper.  A good place to watch the football is in The Mariner pub which is great because it feels like a little house inside." 
Fish and chips
"My favourite place for fish and chips is The Seafarer in Cheriton.  That's just up the road from me and I'm thinking, I might pop there tonight… I do cook myself, but I love restaurants so much that I prefer going out.  Papa's on the Sandgate Road is also good for fish and chips, and what I like about them is that you can get a half portion.  You know, fish and chips is a huge meal, and you end up with cold chips.  If you have half as much, it's still warm!"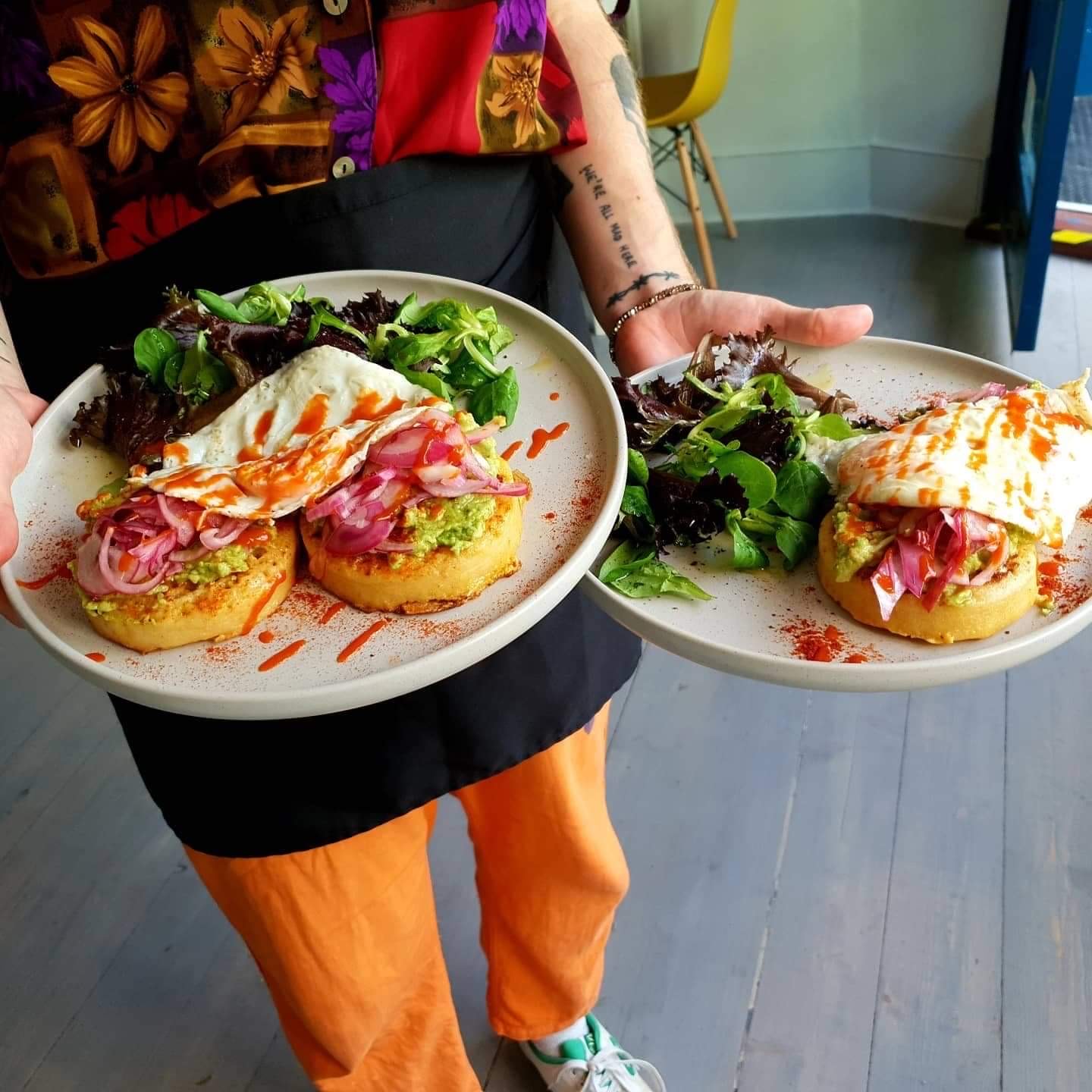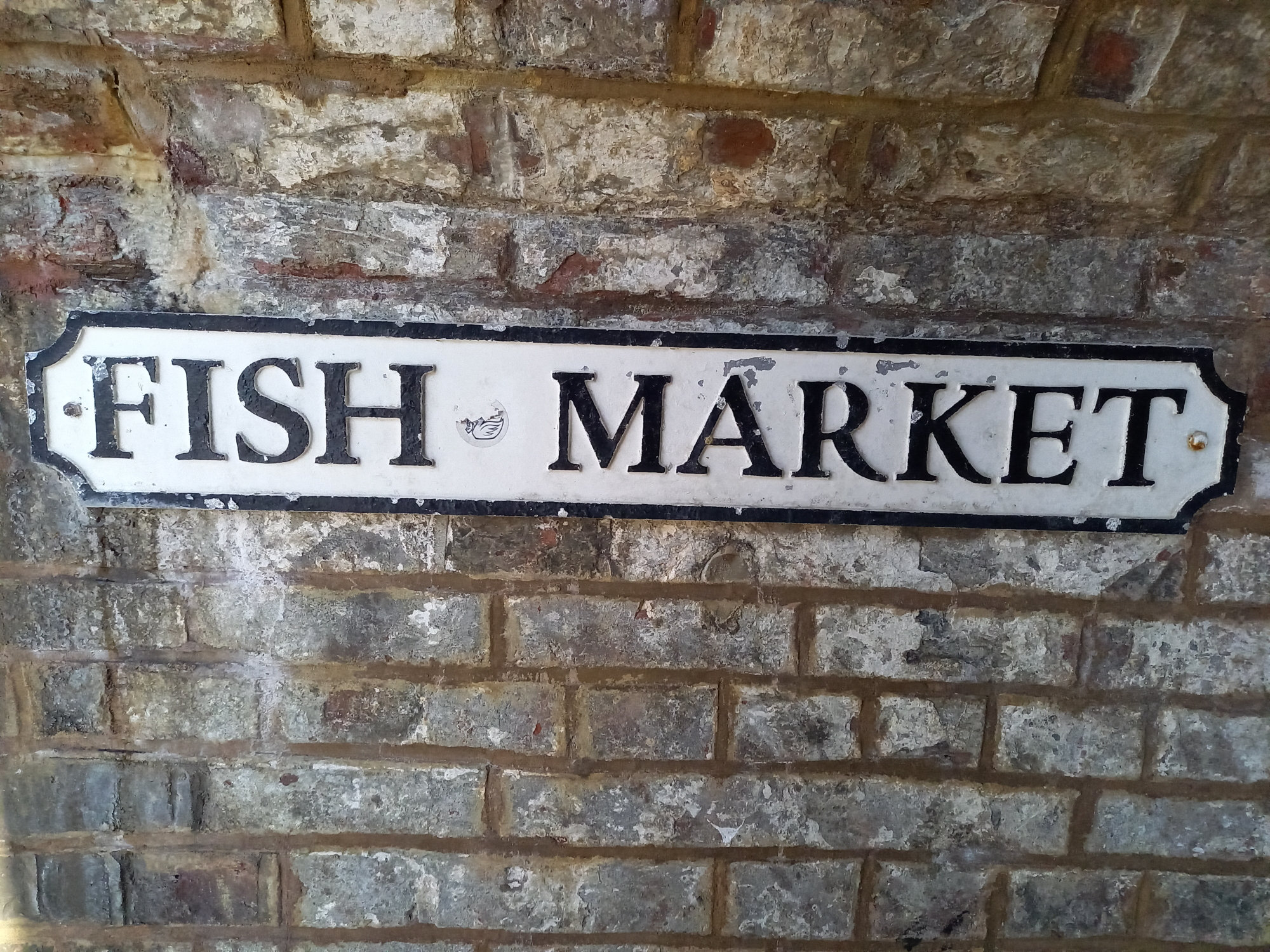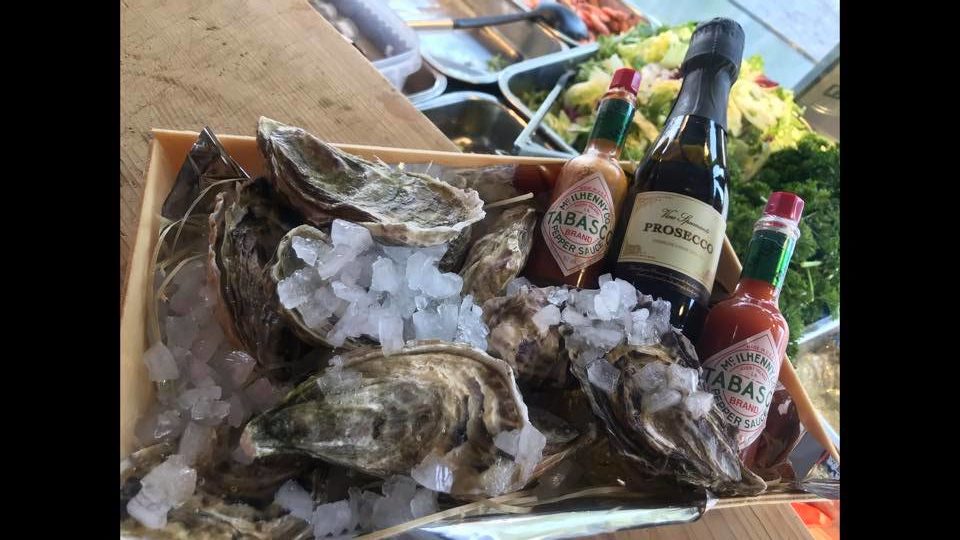 Chinese takeaways in Folkestone
"I was very sad when Hop Kweng closed.  It's part of Folkestone's history having been here for 49 years, and had a great atmosphere in the restaurant.  We're missing a sit-down Chinese in town at the moment.  I do love, for take-away Chinese though, the Golden Wing at the bottom of Blackbull Road.  They do really large containers of chicken or roast duck on top of noodles and roast pork too.  They come in big round containers and that's something a bit different.  Actually, I could go there tonight…!
"The Golden Gate is good too, that's in Cheriton, and they have really good fried rice.  My favourite chow mein though is from The Lucky Inn which is next door to the Seafarer on Cheriton High Street.  I was in there once when a Gurkha officer came in and ordered £300 worth of spare ribs for his regiment.  I was quite excited about that, I mean, that's the account you want isn't it!
"Noiy's noodles, I do miss her not being at the bottom of Tontine Street but because of her, I visit Hythe a lot more now.  What they've done at The Hope Inn since opening in June 2020 has been amazing. They've opened up the space so there's a big open kitchen, a fire, a juke box, decent wine and wonderful food – oh, the smell of it…it's the perfect pub!"
so much choice
"This is actually a serious problem, trying to fit everything in!  I don't actually need to go up to London because there's so much here that you can never get bored!  I do love the London scene, and it's a big part of what I do.  The wine consulting I do, creating wine lists for restaurants, will always involve London, but the more I can do down this way then, well, that's good for me. 
"I find I work best in a café; I'm not very good at this working from home, and so Basil's is a great place for me to start my day.  That's on Cheriton High Street, and since lockdown, Michelle there has done a fantastic job in changing the café into a useful local shop too.  She's got a fridge with lots of deli items – some lovely cheese and salamis; there's bread from Dockers and the Sandgate Bakery; there's fruit and veg too.  It's a genuinely useful shop, and she's a great cook, so her breakfasts are good too.  Has good coffee as well, which is important for me!  You could find me there, or at Captain Webb, or Steep Street, I need to keep my caffeine topped up!"
dessert options
"I am a bit of a dessert dodger naturally, but, the desserts that Dave Hart does at The Folkestone Wine Company, I'm all over them!  His crème brûlée is the best you would get anywhere in the country and Angela Hartnett said exactly the same in The Guardian.  So, we're back to where we started from, and I'm ready to go around again, once I've decided what to have tonight…!"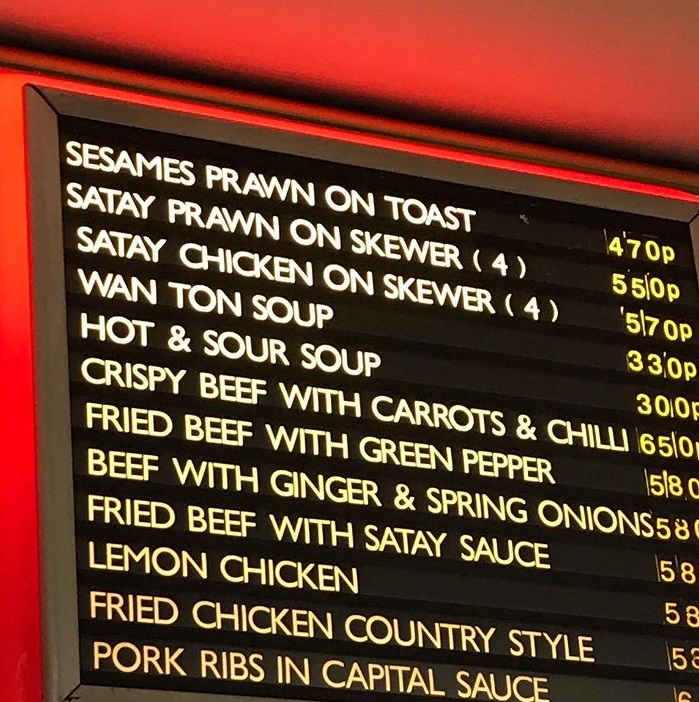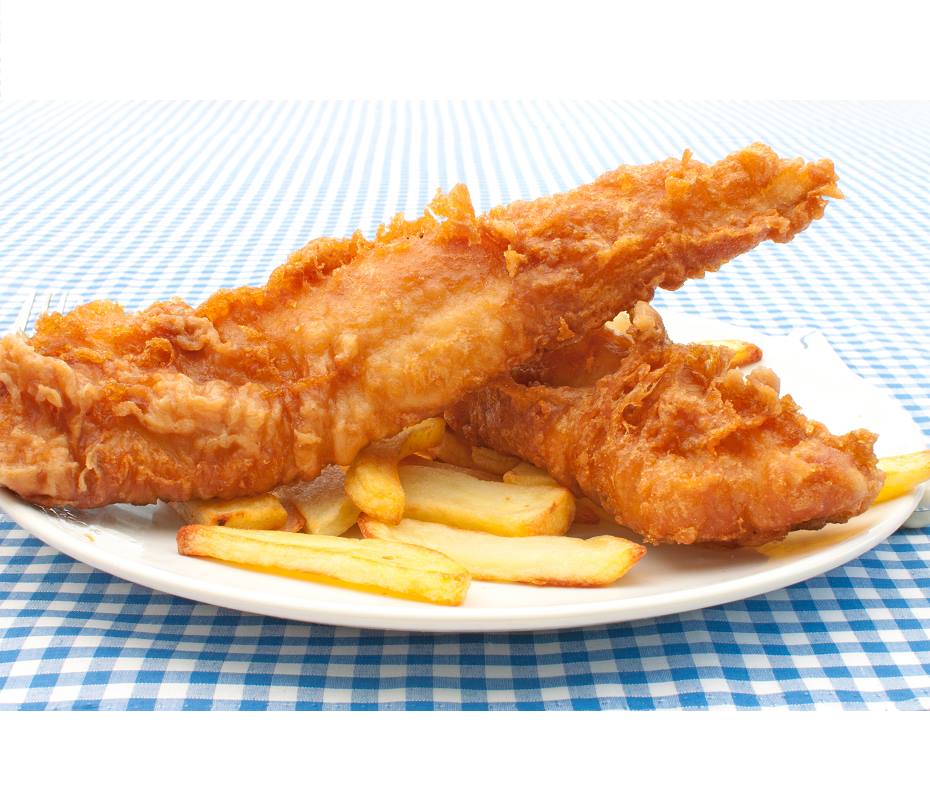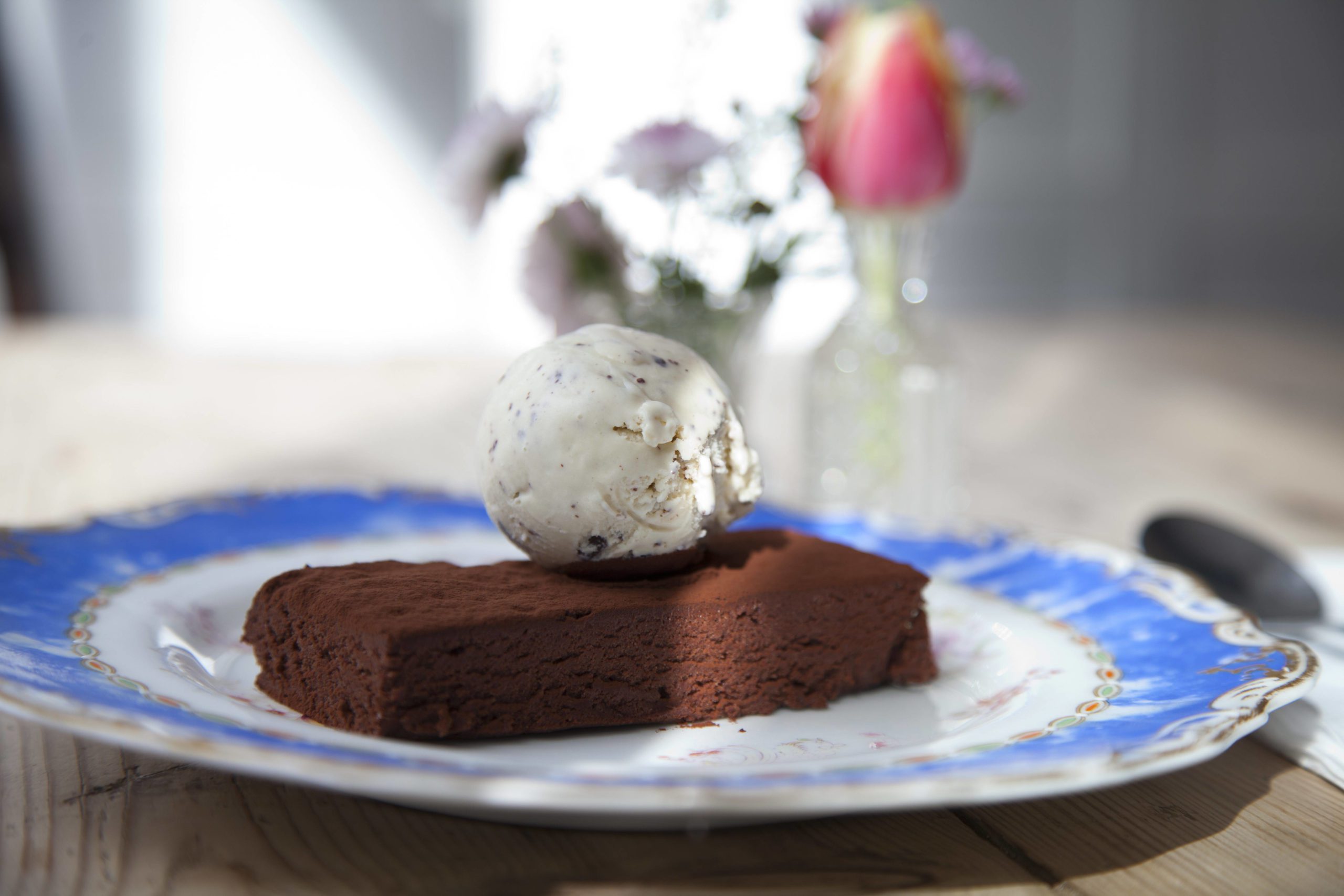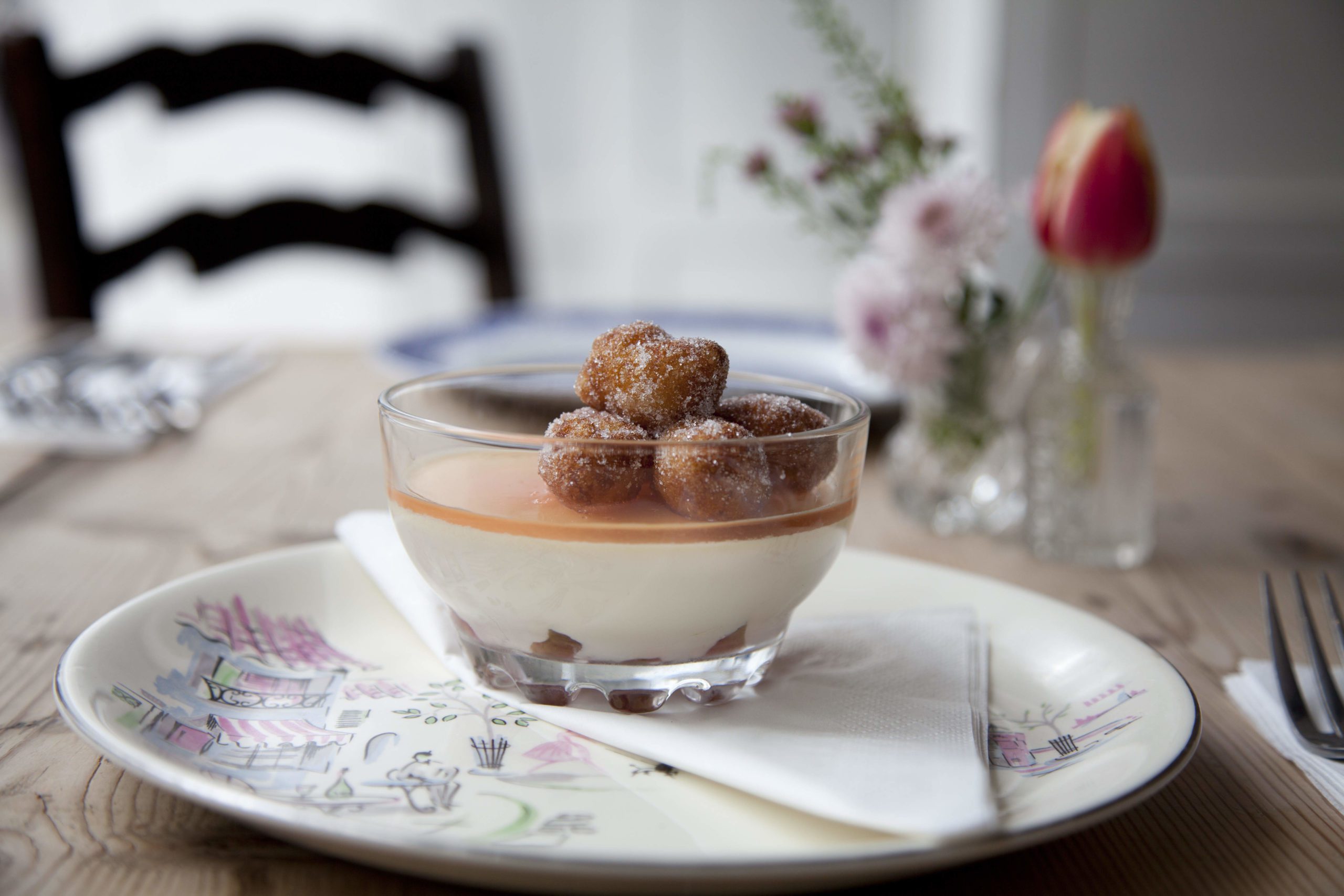 Find out more about folkestone Below