Eskander's Journey – Migrant Help 3D Artwork
Eskander's Journey is a true story.  Eskander lived in Ethiopia but fled the country when his brother and father were killed.  He was enslaved in Sudan, imprisoned in Libya and escaped to Italy on a flimsy plastic boat.  Migrant Help are exhibiting their 3D images of Eskander at Folkestone Harbour on Saturday 22nd and Sunday 23rd July 2023.  Everyone is invited to see and hear Eskander's story and understand more about the support that the charity Migrant Help offer those who have nowhere else to turn for help.
The images are painted on canvas but leap out at the observer.  The viewer can feel themselves riding the waves in a small and crowded boat across the Mediterranean sea.  Eskander talks of his journey "Ethiopia is not safe for me.  My brother and father died because of our ethnic origin.  My mother was forced to sign over our land to the Ethiopian State.  We had no where to live and life was very dangerous."
suffering mental trauma
"These pictures show my journey from an unsafe land to my life here in Northern Ireland.  I have seen a lot of horrible things.  On my journey every day was dangerous; every day someone died; cars were bombed.  But coming to the UK, I now feel safe."
A doctor recommended that Eskander start running as a way to overcome depression and mental illnesses he was suffering.  Through belonging to a running group, Eskander has competed and won many races and is feeling better as a result of his physical wellness.  The third picture in this series shows Eskander now, with his running gear on and the nature and countryside around him.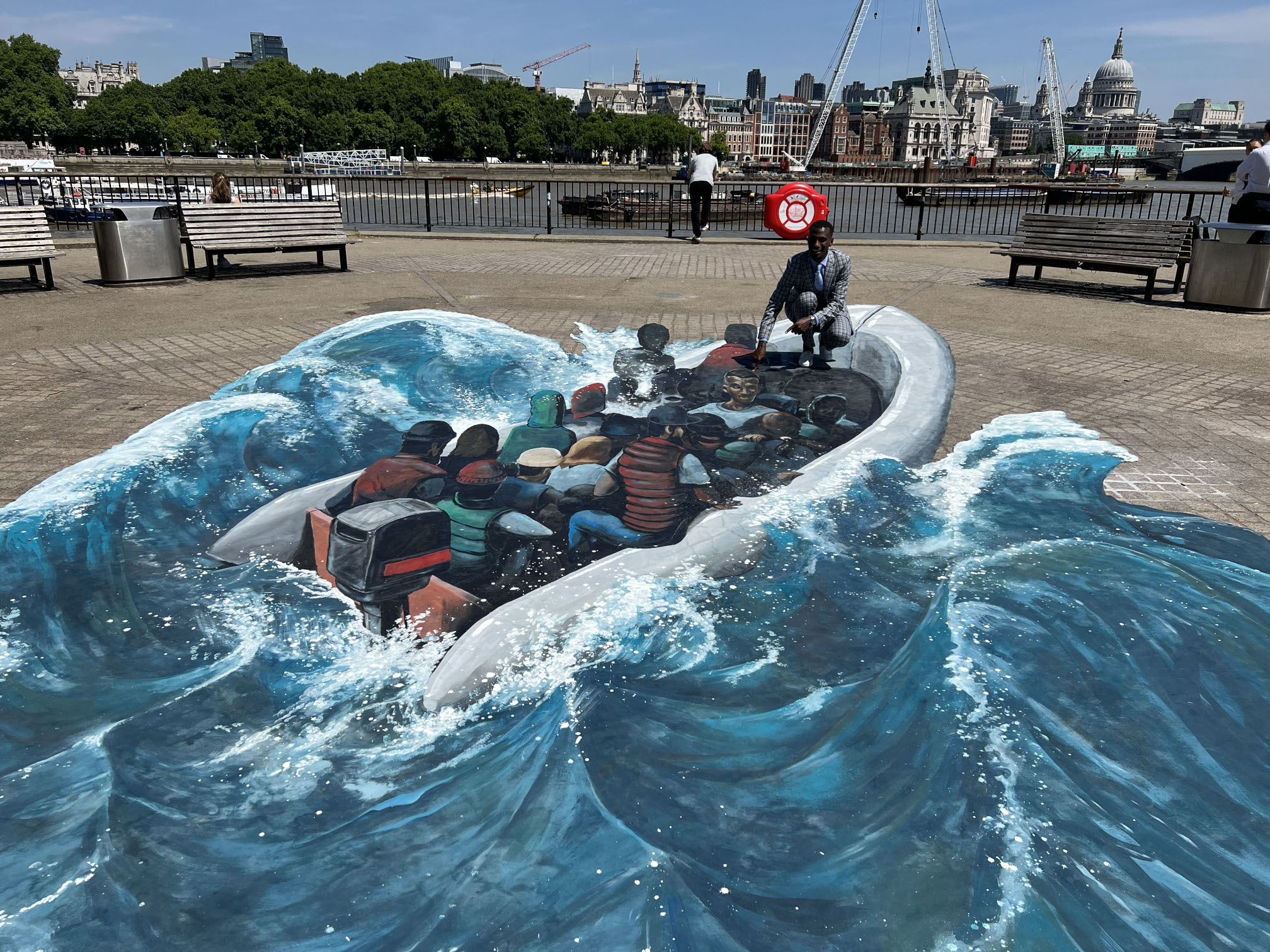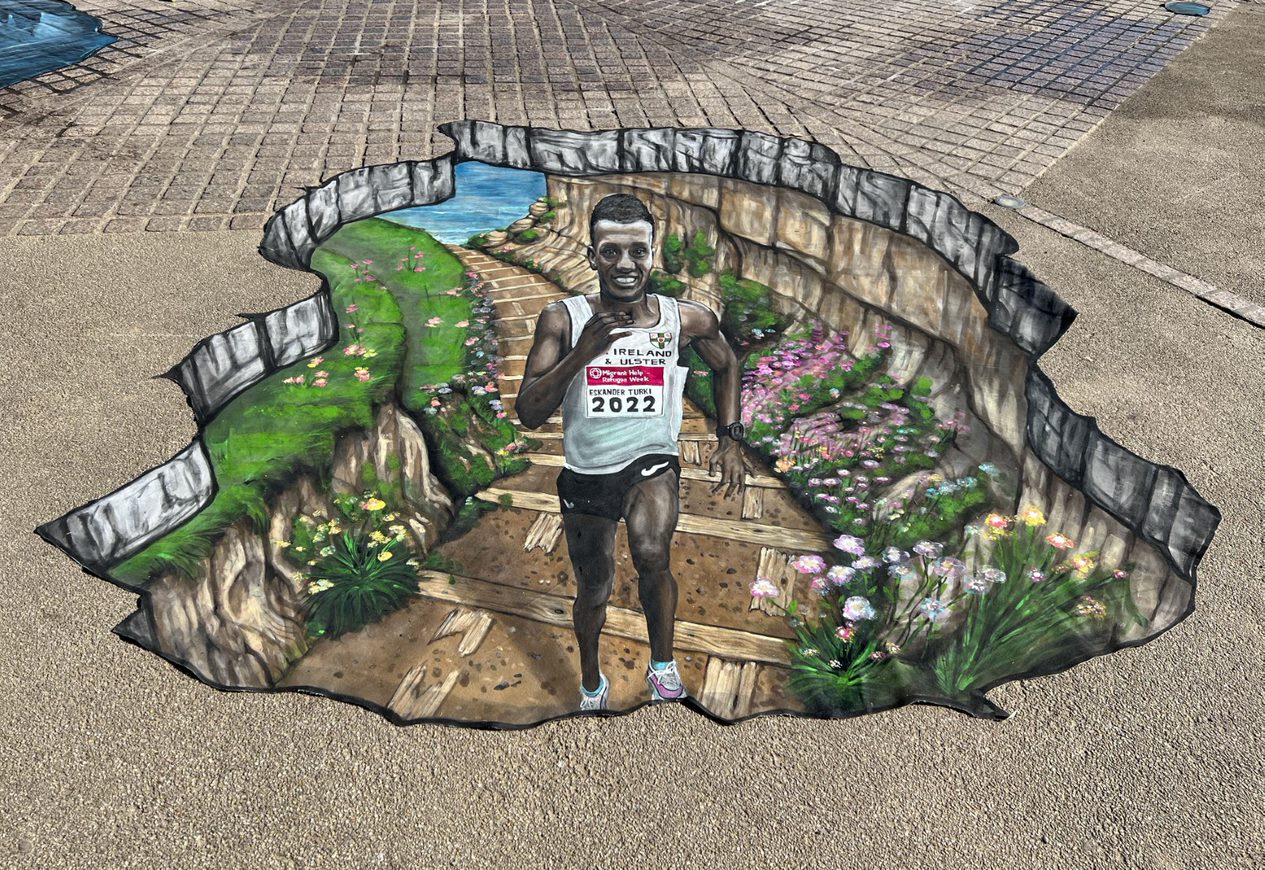 migrant help
The charity Migrant Help supported nearly 90,000 displaced people and 2,000 survivours of modern slavery last year.  Eskander had traveled into Sudan from Ethiopia and got work on a building site.  He was there for two years but never paid for the work he did.  He escaped from this slavery and found his way to Libya.  When he got here, he was imprisoned by human traffickers before escaping on a flimsy, plastic boat to Italy.  Italy was also not safe; Eskander was subject to a brutal assault by a group of men whilst trying to find a place of security.
His story is not unusual for Migrant Help, unfortunately. Their role is to support people accessing asylum services, and these people may have been victims of slavery and human trafficking.  There is support for those experiences as well as helping people resettle in their new homes.
Award-winning 3d artwork
Migrant Help's 3D artworks help to tell the stories of real people fleeing persecution and life-threatening situations.  They will be exhibiting at Folkestone Harbour on Saturday and Sunday 22nd and 23rd July from 10.30am to 6pm.
discover more about folkestone below