urban Rooms Folkestone – A place to discuss the future of folkestone
Urban Rooms Folkestone is part of the national network of spaces.  It's where people can come and connect with their community and discuss its future.  From Newcastle to Weymouth to Folkestone, these rooms aim to 'foster meaningful connections, using creative methods to engage active participation in the future of our buildings, streets and neighbourhoods.'  Our Urban Room is located in the Tram Road car park, and is directed by Georgie Smith, Greg Taylor, Christopher Houghton-Budd and Diane Dever from the Folkestone Fringe.  Olivia Franklin, the communications manager from Folkestone Fringe talked to Folkelife about Urban Rooms.
"It's a multi-functional space where people can feel safe discussing, debating, finding out more about the future of Folkestone.  People can come here to understand and get involved in both the past, present and future of our town.  It's for locals and visitors, anyone just passing by really!
"There's a small library there, and a geographical study of the change and development of the Harbour area.  We also have an exhibition space which anyone in the community can hire. The beauty of it is that it can be anything that it needs to be.  It plays a part in the Folkestone Fringe festivals, in Salt for example.  Aida Silvestri, whose work circulates culture, ethnicity , identity, health and politics in the urban landscape used the Urban Room to host her project Roots.  She's exploring the idea of home, belonging and the implications of migration and the local communities, specifically in Kent."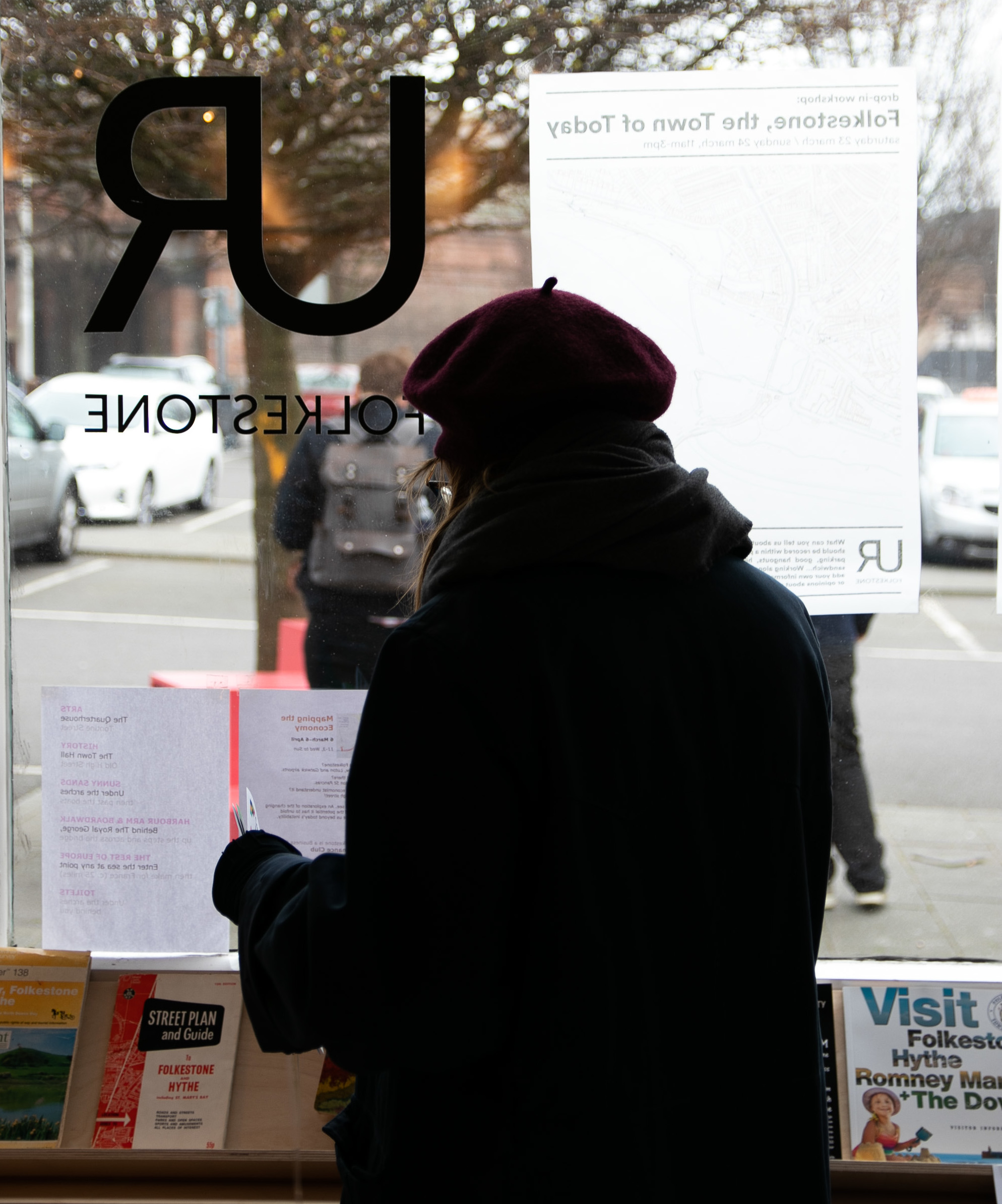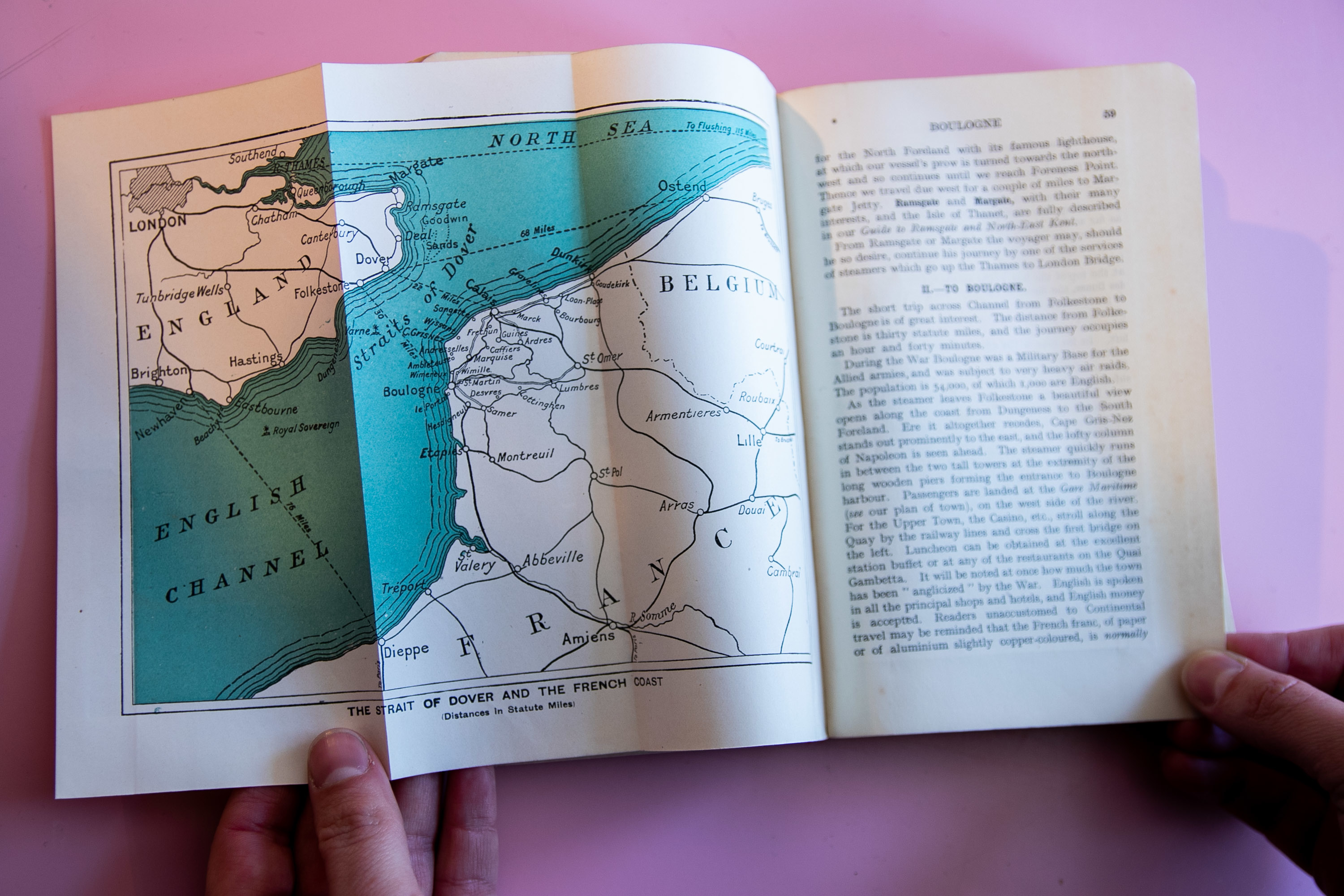 Folkestone: a place of transition
"People see Folkestone as a place of transition, of coming and going.  Historically we've had people leaving here to go to Europe, and we still have that now with the Channel Tunnel. However, I mean something more permanent – in that we have people moving here, the 'Down From Londons', and we have people wanting to move away; the natural desire for young people to explore beyond their boundaries, and Aida's work asks whether you can have an identity in that.
"We've offered Civic Lunches – you bring your lunch and sit and discuss topics such as this – and people have talked about growing up here, moving away, and moving back, and why they've wanted to make those changes.  Sometimes we meet people who are just passing through, and it defines Folkestone as being 'on the edge'.
"The Urban Room is for everyone, local and visitor alike, any age!  It's linked to the Folkestone Fringe but this isn't an art project. It's a place where if you care about where you live, you come and engage with it in whatever form that might be."
You can see the events happening at the Urban Room on their website, and also via the Folkestone Fringe site.
discover more about folkestone below