Take Up Space – Folkestone Women's Forum
The Folkestone Women's Forum is a free group that's grown from various initiatives in Folkestone  supporting International Women's Day on 8th March each year.  The women organising events in previous years didn't want the connections to only be for one day.  Katy Lockey, a woman who seems to pop up in many professional guises, took on the task.  From this has grown the Take Up Space Festival 2020 and online meetings during the pandemic. New life is growing in a post-Covid world and face-to-face meetings are happening again.  Folkelife met with Katy to become inspired.
Katy Lockey
"One of the great things about Folkestone is that when it's going to run a Festival, the Folkestone Fringe and the Quarterhouse have what's called 'think ins'.  These are opportunities for anyone interested in the subject matter to come along and join in the planning of the festivals, maybe suggest a few ideas and so on.  My friend Catherine Sangster and I went along to one of the 'think ins' for the WOW Festival of 2015."  
WOW stands for Women Of the World, and is a brand run from the Southbank Centre in London.  Catherine and Katy both had young children at the time, and were involved in a baby group here and there.  They suggested to the organisers that women with young children often find it hard to join in with festivals if their children are not willing to be left with someone.  The Folkestone Fringe and the Quarterhouse asked Katy and Catherine if they'd like to run a session that included both mother and baby.  So that's exactly what they did.
raising children, resisting sexism
"We ran a really nice workshop upstairs at the Quarterhouse.  This was before it had been turned into The Clearing, and there were big circular holes in the floor.  It meant that every noise could be heard downstairs in the foyer.  And it was noisy, believe me!  We brought the ingredients of a good toddler group – squishy blankets, toys, bean bags and so on.  Everyone in the workshop had a small child with them, and we had a lot of fun!"
"The next year we were invited to help build on what we'd done.  Catherine and I worked out some motherhood and identity sessions.  You know, when you become a mum, you always seem to be referred to as 'Jimmy's mum' or 'Chloe's mum' and you lose your own identity!  Our workshop was about exploring that.  We also got to go to another workshop that was about women's groups and women's spaces.  We really enjoyed it, and thought, actually, we want more of this in our lives.  So we started up Feminism Fridays!"
Feminism Fridays
"This was where we got together to have dinner with an open invitation to any woman who might like to join in.  As a result, we got to meet so many different and interesting women!  Folkestone is full of them!  We wanted to hear more and meet more people, so we approached the Quarterhouse and they offered us The Clearing.  By this point, the holes in the floor had been removed, and it was a great meeting space.  It allowed us to have more structure to the sessions, and the Folkestone Women's Forum was born!"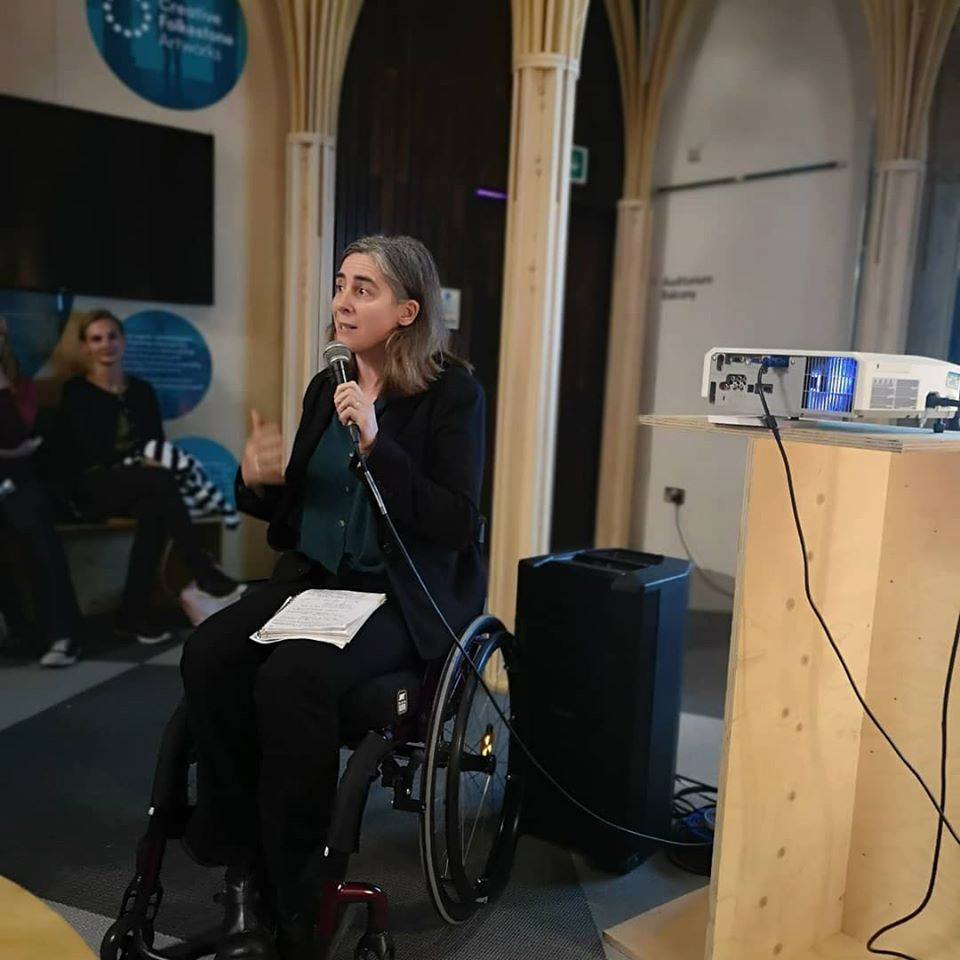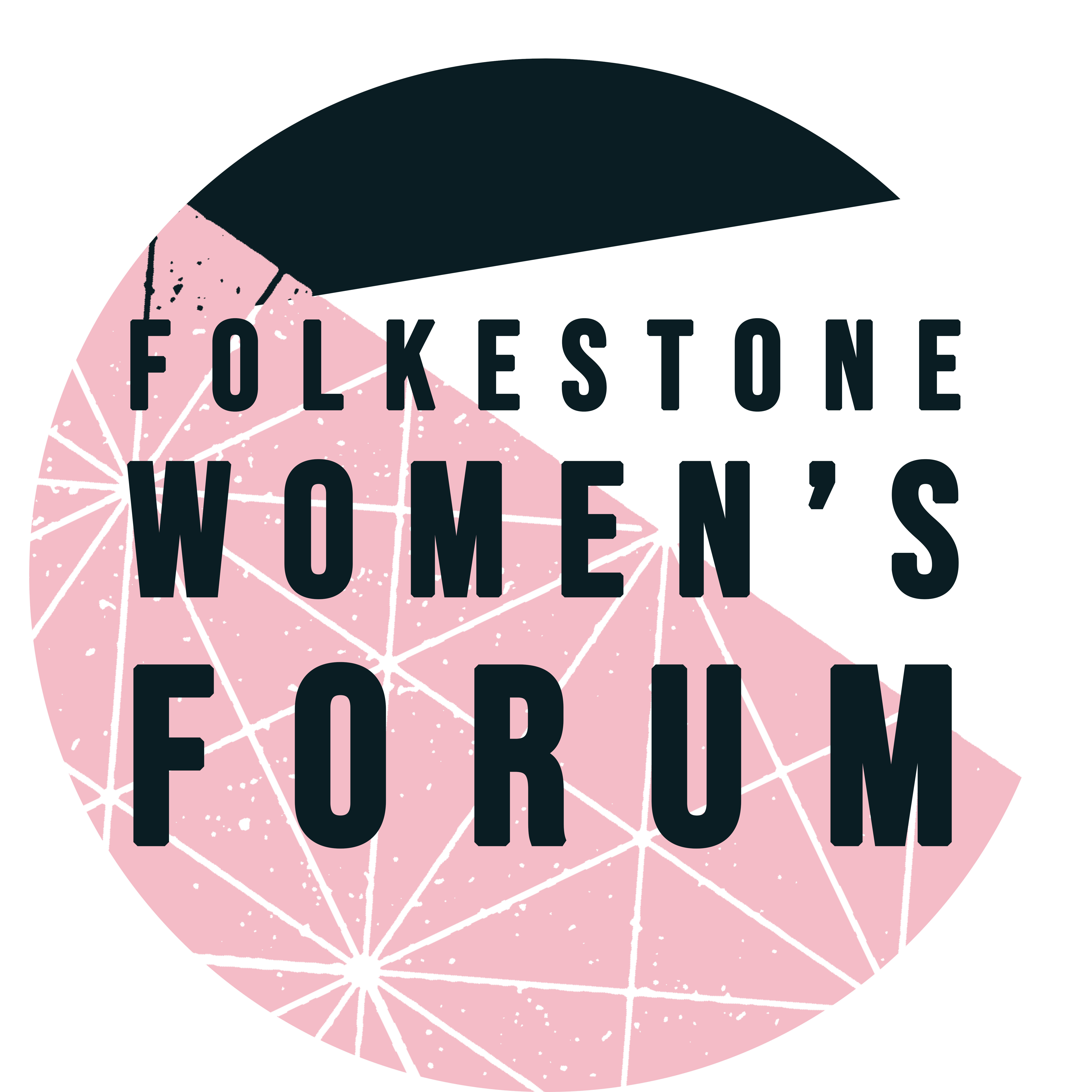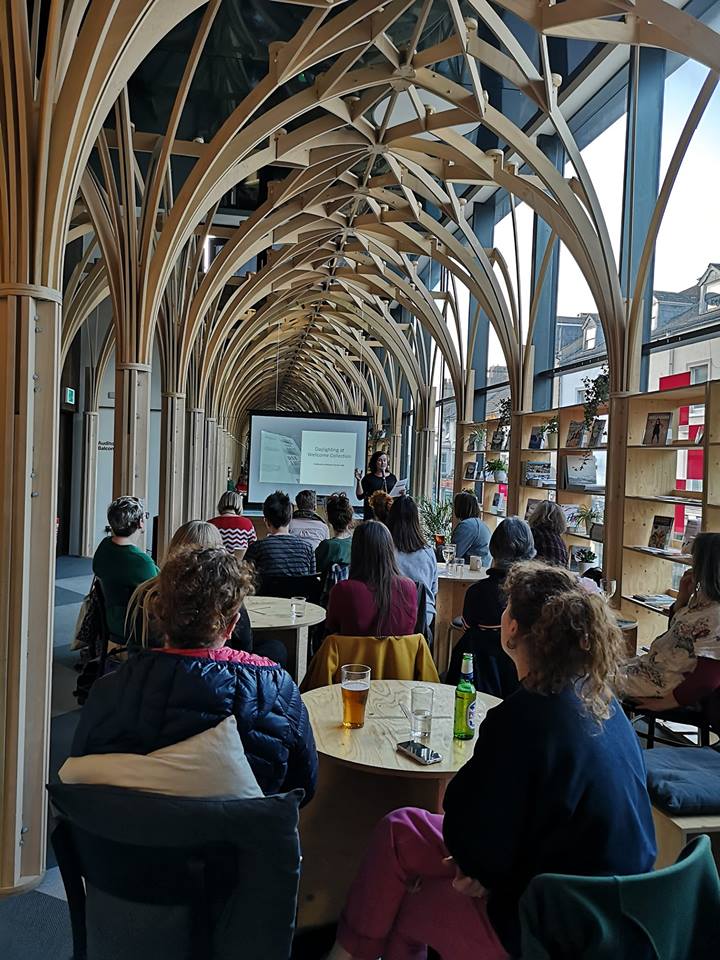 Highlights of the folkestone women's forum
"Oh!  There have been so many highlights!  We've had such a diversity of women coming through the door, coming to see what's going on and meeting other women.  I love seeing people making new connections!  Each speaker we've had has been a woman giving her time for free, and sharing her knowledge.  People have been so generous with their time, talents and resources, and just wanting to share that with the community. 
"The range of subjects we've covered too has been amazing.  We had Kathleen, a scientist, come and talk about how it's still an issue to be a woman in science – still!  Even now! She talked about some of the campaigns and work that's been done to try and redress that.  We had Demi Lition from Kent Roller Girls talk to us.  She founded an entire league of women's sport in her 20s because she wanted other women to play roller derby with.  Her team is now in the National league which is extraordinary!"
The Forum has also tackled different aspects of life such as trafficking and being a female politician with young children.  It'a an opportunity for diverse conversation.
international women's day
The Folkestone Fringe and Quarterhouse have put on events around International Women's Day for a number of years.  The team has included Leah Thorn, a spoken word poet, who has run Older Women Rock.
"Catherine and I had started to think about workshops for 2020's events.  Leah had as well, and so we all went to the Quarterhouse to talk about what the plan could be.  2020 was the first year that Catherine and I had taken on the facilitator roles of the festival.  We had got Arts Council England funding and we called it Take Up Space!  We thought that was a good name because we want women to be able to find their space and live in it, to their potential. 
"It's been a learning curve, organising a festival!  But, hey, why not!  It's important to reach out to women who wouldn't feel this sort of festival is for them.  We put a lot of effort into finding out what women would like to be involved in, what sorts of workshops, events, performances they'd like to see.  Without talking to real women, from all walks of life, how can we put on something that is attractive to everyone?"
Take Up Space
The festival ran for the week running up to Sunday 8th March 2020.  There were 30 events, a poet in residence and 3 community projects that worked together in the run up to the festival.
"We put a call out for an artist in residence and over 30 women applied.  They all had something different to offer so we incorporated them into the programme to learn about their work, having commissioned two to work together.  We also commissioned three artists who are mothers with small children.  This is really close to my heart because it's so often the case that meetings or work is scheduled and mothers with young children are excluded.  What's wrong with having the children there too?  They are part of who we are as mothers, yet we still have our skills and talents!  We need to show ourselves off, and work, without ignoring the fact we are mothers too.  It's a really intense time too, when the children are so young, any support is so important."
Connecting the community
"We wanted to put on some community sessions for mothers with small babies to come and do creative exercises, and nurture that side of their identity.  Our identity becomes what we do every day, and if you're changing nappies every day, it's easy to lose sight of the real you."
The Folkestone School For Girls' radio station was also involved in training the girls to interview participants at the festival.  The festival also had dance and music performances from Shay D, Big Joanie ('like The Ronettes filtered through 80s DIY and riot grrrl with a sprinkling of dashikis) and Vanessa Kisuule.
The Folkestone Women's Forum has started meeting again since the pandemic and you can join them on the 4th Wednesday of each month in The Clearing at The Quarterhouse at 7.30pm.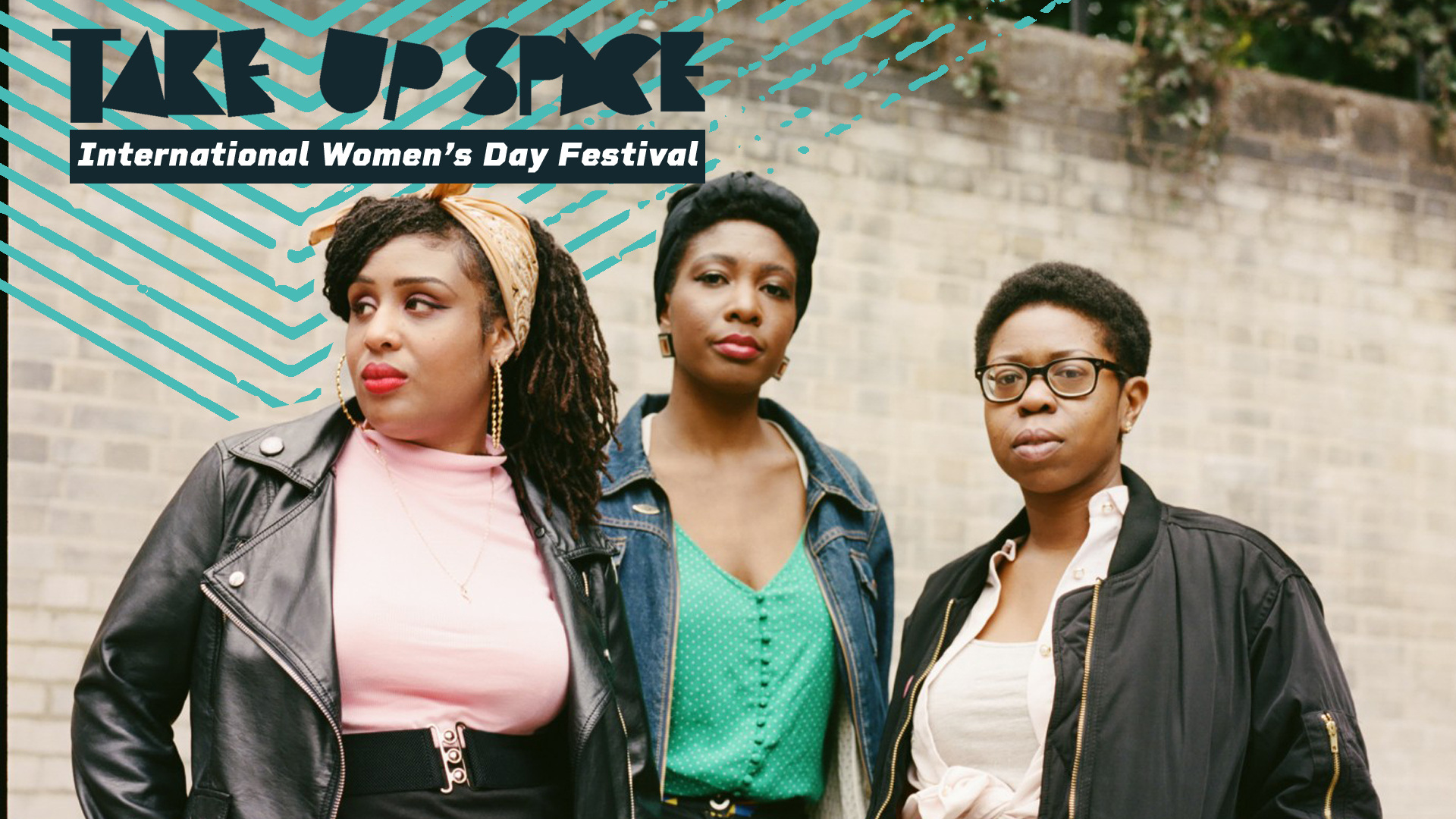 discover more about folkestone below