Take Up Space – Folkestone Women's Forum
The Folkestone Women's Forum is a free group that's grown from various initiatives in Folkestone  supporting International Women's Day on 8th March each year.  The women organising events in previous years didn't want the connections to only be for one day.  Katy Lockey, a woman who seems to pop up in many professional guises, took on the task.  From this grew the Take Up Space Festival in 2020 which now returns as the 'bratty younger sister' version for 2023.  Folkelife met with Katy to become inspired.
Katy Lockey
"One of the great things about Folkestone is that when it's going to run a Festival, the Folkestone Fringe and the Quarterhouse have what's called 'think ins'.  These are opportunities for anyone interested in the subject matter to come along and join in the planning of the festivals, maybe suggest a few ideas and so on.  My friend Catherine Sangster and I went along to one of the 'think ins' for the WOW Festival of 2015."  
WOW stands for Women Of the World, and is a brand run from the Southbank Centre in London.  Catherine and Katy both had young children at the time, and were involved in a baby group here and there.  They suggested to the organisers that women with young children often find it hard to join in with festivals if their children are not willing to be left with someone.  The Folkestone Fringe and the Quarterhouse asked Katy and Catherine if they'd like to run a session that included both mother and baby.  So that's exactly what they did.
raising children, resisting sexism
"We ran a really nice workshop upstairs at the Quarterhouse.  This was before it had been turned into The Clearing, and there were big circular holes in the floor.  It meant that every noise could be heard downstairs in the foyer.  And it was noisy, believe me!  We brought the ingredients of a good toddler group – squishy blankets, toys, bean bags and so on.  Everyone in the workshop had a small child with them, and we had a lot of fun!"
"The next year we were invited to help build on what we'd done.  Catherine and I worked out some motherhood and identity sessions.  You know, when you become a mum, you always seem to be referred to as 'Jimmy's mum' or 'Chloe's mum' and you lose your own identity!  Our workshop was about exploring that.  We also got to go to another workshop that was about women's groups and women's spaces.  We really enjoyed it, and thought, actually, we want more of this in our lives.  So we started up Feminism Fridays!"
Feminism Fridays
"This was where we got together to have dinner with an open invitation to any woman who might like to join in.  As a result, we got to meet so many different and interesting women!  Folkestone is full of them!  We wanted to hear more and meet more people, so we approached the Quarterhouse and they offered us The Clearing.  By this point, the holes in the floor had been removed, and it was a great meeting space.  It allowed us to have more structure to the sessions, and the Folkestone Women's Forum was born!"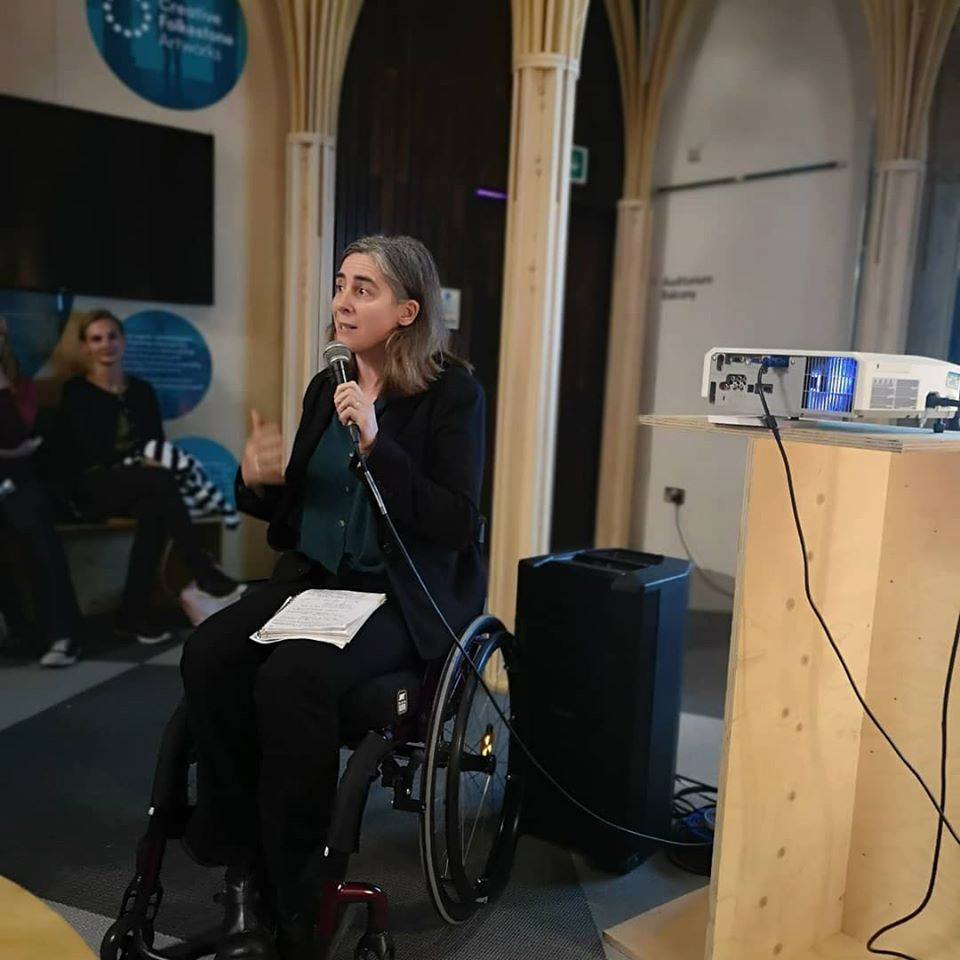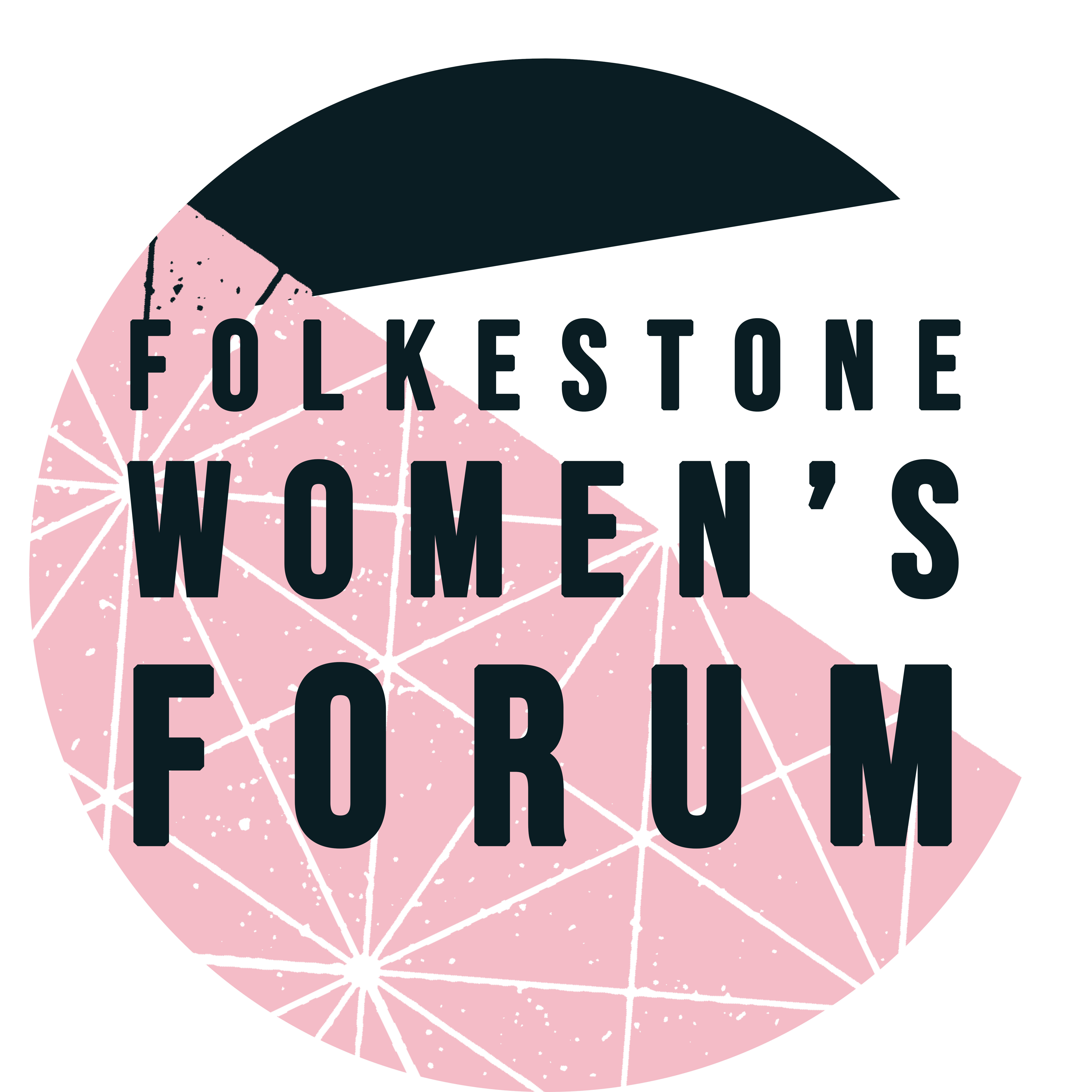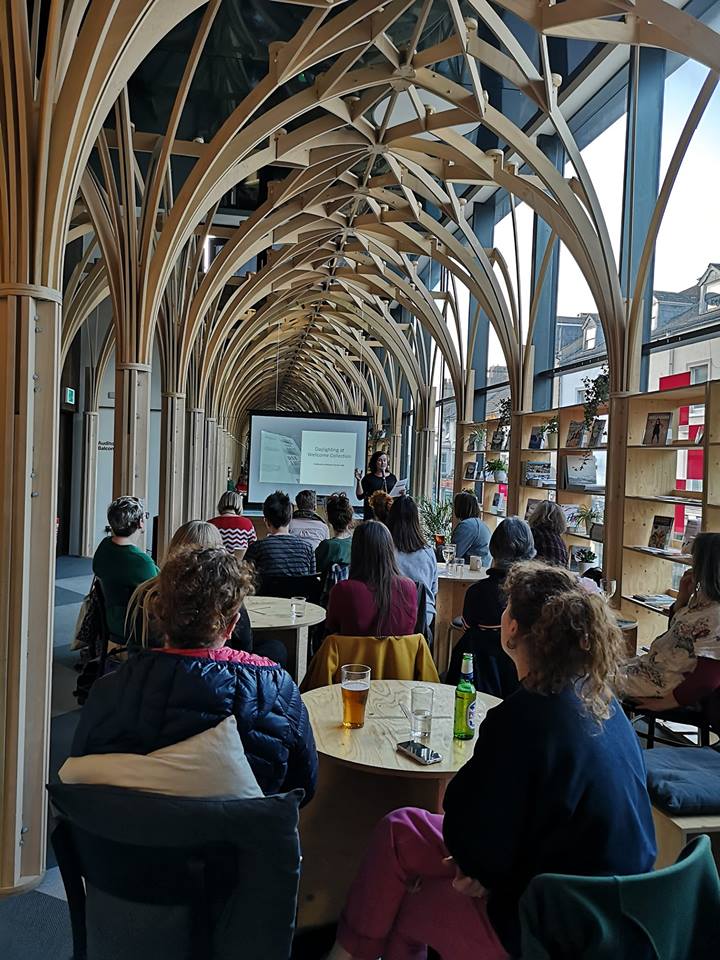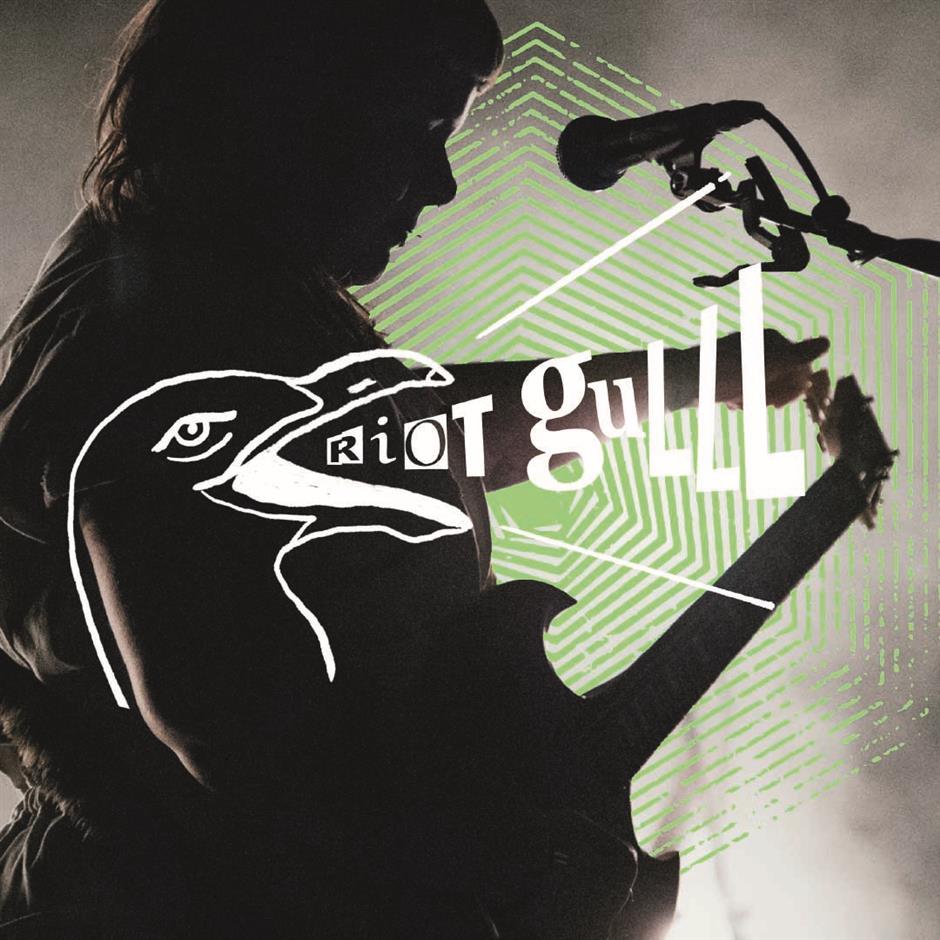 Highlights of the folkestone women's forum
"Oh!  There have been so many highlights!  We've had such a diversity of women coming through the door, coming to see what's going on and meeting other women.  I love seeing people making new connections!  Each speaker we've had has been a woman giving her time for free, and sharing her knowledge.  People have been so generous with their time, talents and resources, and just wanting to share that with the community. 
"The range of subjects we've covered too has been amazing.  We had Kathleen, a scientist, come and talk about how it's still an issue to be a woman in science – still!  Even now! She talked about some of the campaigns and work that's been done to try and redress that.  We had Demi Lition from Kent Roller Girls talk to us.  She founded an entire league of women's sport in her 20s because she wanted other women to play roller derby with.  Her team is now in the National league which is extraordinary!"
The Forum has also tackled different aspects of life such as trafficking and being a female politician with young children.  It'a an opportunity for diverse conversation.
international women's day
Take Up Space 2020 was the last thing that happened before Lockdown.  There was so much energy in the room generated by Katy, Catherine and the other organisers who had brought members from all sorts of corners of Folkestone together to celebrate International Women's Day.
"It was mad, when you look back on it.  We closed the doors after the final event, packed the spare biscuits into the car and then went into our houses and didn't meet anyone for months.  We didn't even have a debrief.  But what's interesting now is that I'm looking at what we should be offering for Take Up Space 2023 and the world is a very different place.  Do we still need Take Up Space?  There are all-women bands being booked in venues around the town – this is great, this is now happening as a matter of course.  I'm asking myself if we need to provide music because this is happening in town anyway. 
"With the Folkestone Bookshop now being open there are many book groups being run there, and in other places too, that we've got opportunities for women to go to safe spaces and talk about common interests without it being put on by the Forum.  This is great!  But it begs the question what do we need in the Take Up Space Festival?…"
one day event
"We're putting on a smaller event this year with the launch event on Friday 10th March.  Our usual meeting space in The Clearing at Quarterhouse is where we've been for the last 8 years, so it seems fitting to meet there for some poetry, maybe a film and a DJ and a lovely party. 
"On Saturday 11th March we'll have a full day of workshops, pop-up shops and food in Quarterhouse which will lead to some sort of riotous evening of punk, rock, loud guitars and Riot Gulll.  One of the delights of the past three years is the amount of people who've moved here since the pandemic. We've met so many fantastic women with some really good ideas and are ready to try them out on Folkestone."
Riot Gulll
"Geraldine runs Riot Gulll; she moved to Folkestone from a houseboat and she works in music and education.   She does a lot of music promotion and has understood what Folkestone needs and what she can bring.  Her first gig in The Chambers sold out, which is pretty good for a November session.  Geraldine specialises in promoting bands from seaside towns so that is quite exciting.  And as Folkestone is a Music Town, it's good to promote bands from nearby and Hastings, Brighton, Margate etc.  We're reaching out across the South Coast and that's exciting."
Take Up space
Cath Hoffman is an artist working with Take Up Space and also the Normal? team in Folkestone.
"Cath is just brilliant, and working on a much wider piece around Breakdowns, but has thought of a workshop for us.  It's called Cath-Arse-Sis.  And who doesn't love a pun?  Basically we're all exhausted.  None of us have the time to spend on ourselves because we're too busy caring for everyone else, running our businesses, working and bringing up families.  Sometimes we're lucky to leave the house having moisturized, although that isn't always the case.  That slow life from the Pandemic has sped up somewhat and now look at us. 
"We're trying to live our best lives, grow and develop and there isn't the time or the money to do that at the moment.  It's the same for the creative community too.  So it's a moment for us all to come together and find out what we can do to support each other in becoming more stable and able to grow.  Cath is inviting people to come to Quarterhouse with some crockery that they don't mind breaking… and yes, exploring those feelings and getting some release.  We aim to have some fun."
the zine
"I'm putting together a zine that will flood Folkestone with the events we're putting on.  It's going to be something more than a programme, and it will invite people along and show the ethos of where we're coming from.  After that we'll take a look at what Folkestone needs from us and take it from there.  Some things have changed for the better, but there's still work to be done."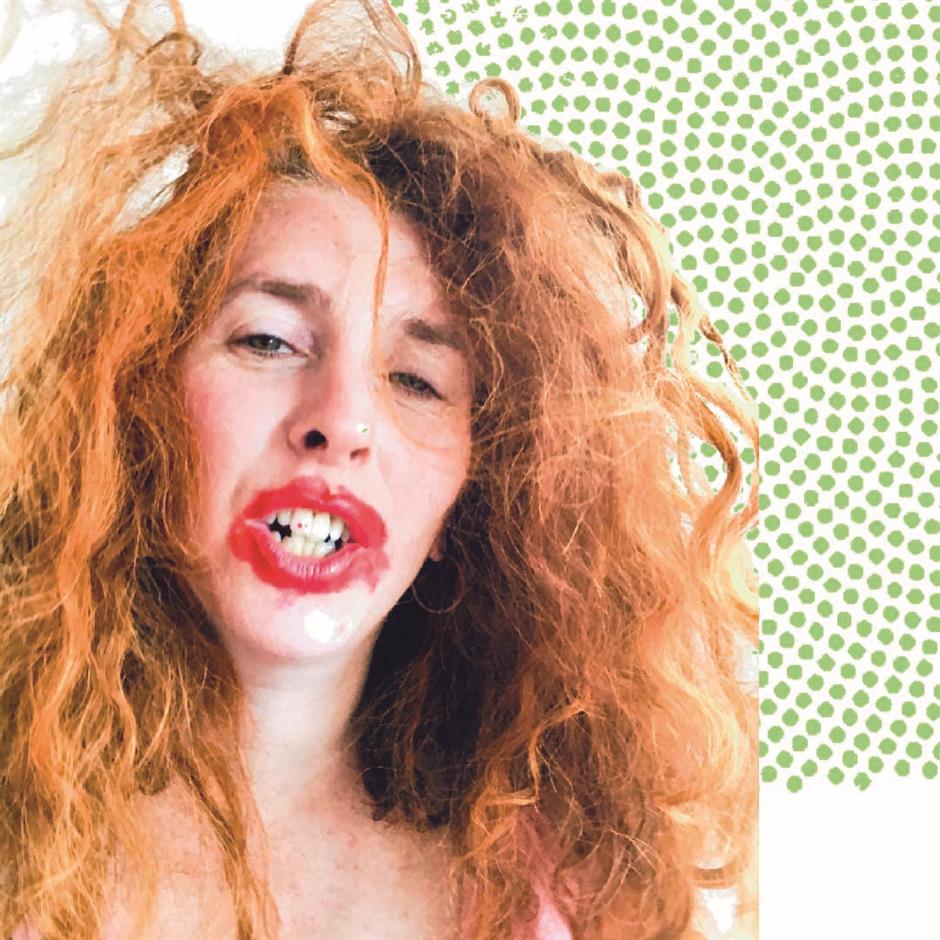 discover more about folkestone below