Meet The Wildes – FOlkestone Families
Meet The Wildes is the award-winning modern love story of same-sex parents Amber and Kirsty Wilde and their two sets of twins and baby Vita. The family moved to Folkestone in 2019 and their blog uses the town as its setting.  Folkelife wanted to meet the Wildes and find out how living in Folkestone suits their family life.
discovering folkestone
"There's a story here!  We were considering moving from London to Margate.  In January 2019, I joined a facebook group for families who had made the move out of London.  I wanted to know whether anyone had made it as far as Margate and if so, were they were able to cope with a daily commute back to the City.  A stranger responded to suggest Folkestone and shared her own story.  She invited me to her WhatsApp group for local 'DFLs' (Down-from-Londoners) to question them about their experience of moving to Folkestone.
"We visited Folkestone and fell in love with the town; we were charmed by the art, the friendliness of the people, the sea!  The children were enamoured with the coastal park and we spent a chilly morning watching them play, already enchanted with the place and determined to live here.  On the same trip, we discovered Steep Street and its assortment of vegan cake! In London, we always felt a sense of relief when we could find vegan cake at all, to have a choice of cake was astonishing (and delightful!).  As we exited the coffee shop, we found the slide – a completely random slide, in the middle of town!  We loved Folkestone from that first trip and knew that we were meant to be here."
a competitive housing market
"From my friend's WhatsApp group sprung a secondary group for examining Folkestone's housing market. We weren't the only people looking to buy, and we all benefited enormously from the wisdom and kindness of the group.  There were a few near-misses – we were gazumped once, and came head-to-head with a friend for another property.  She won and I tried hard to be gracious about it!  We had a tight deadline as the boys were due to start school in September.  We desperately wanted them to have a smooth transition to full-time education."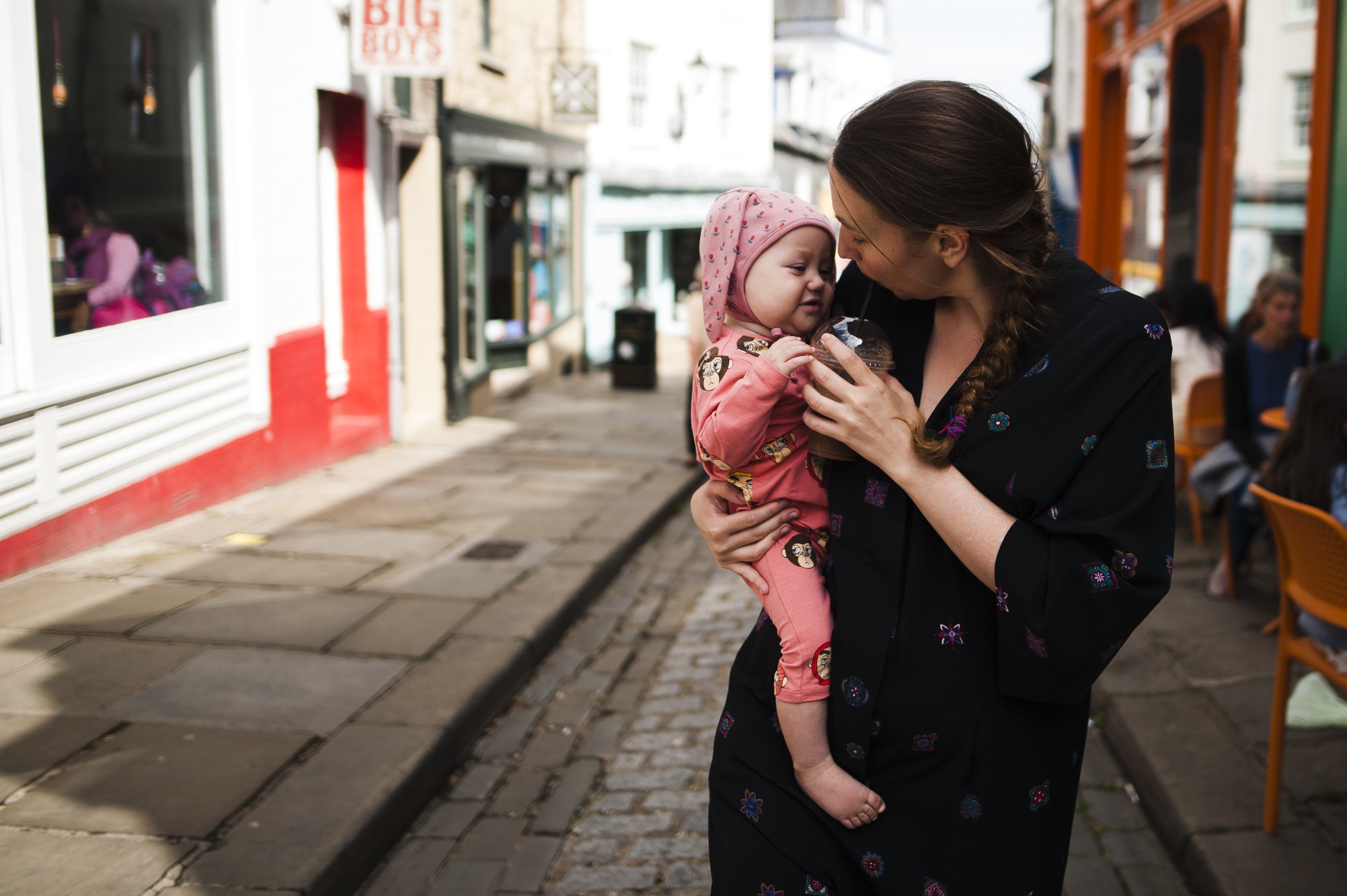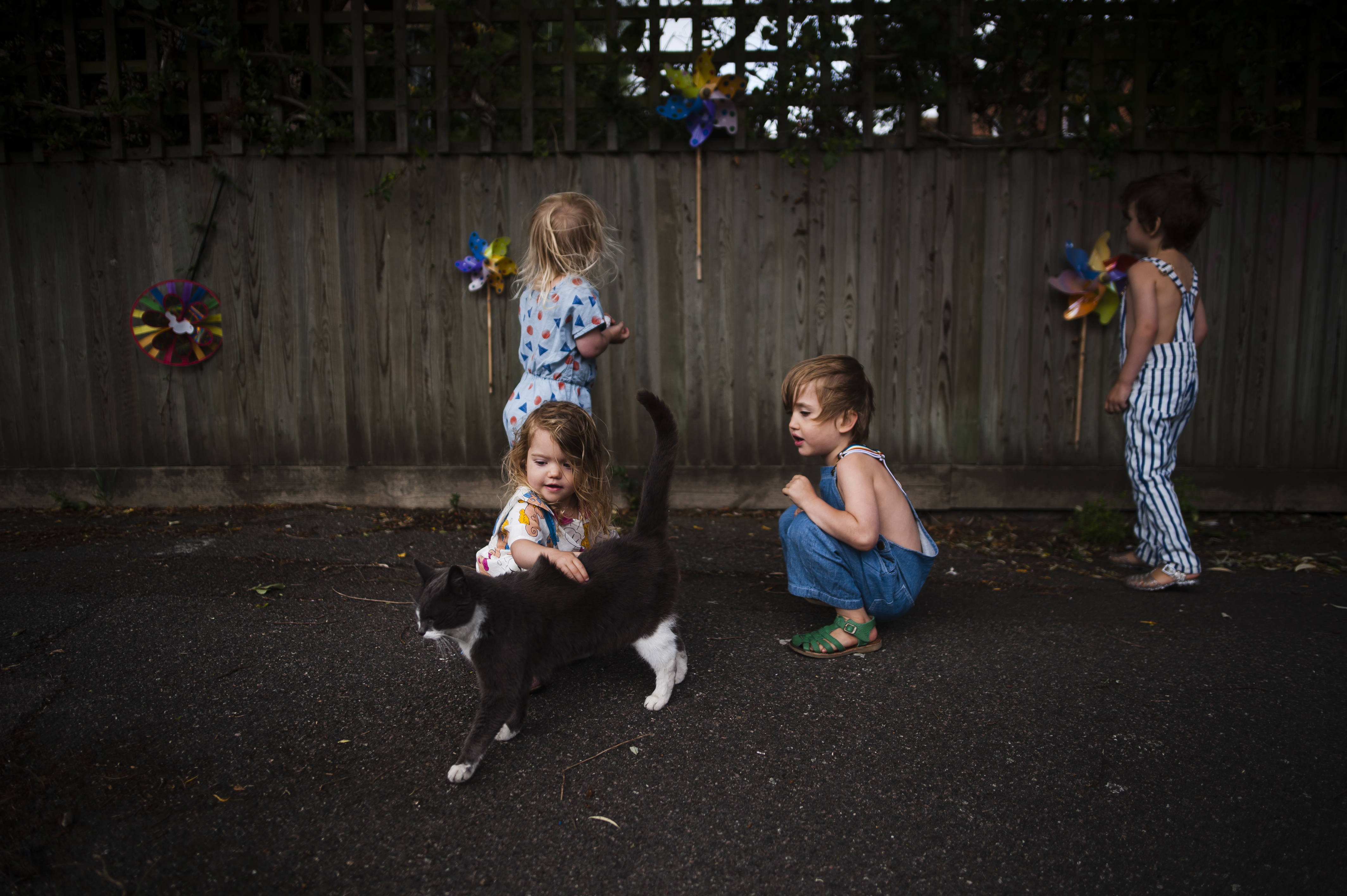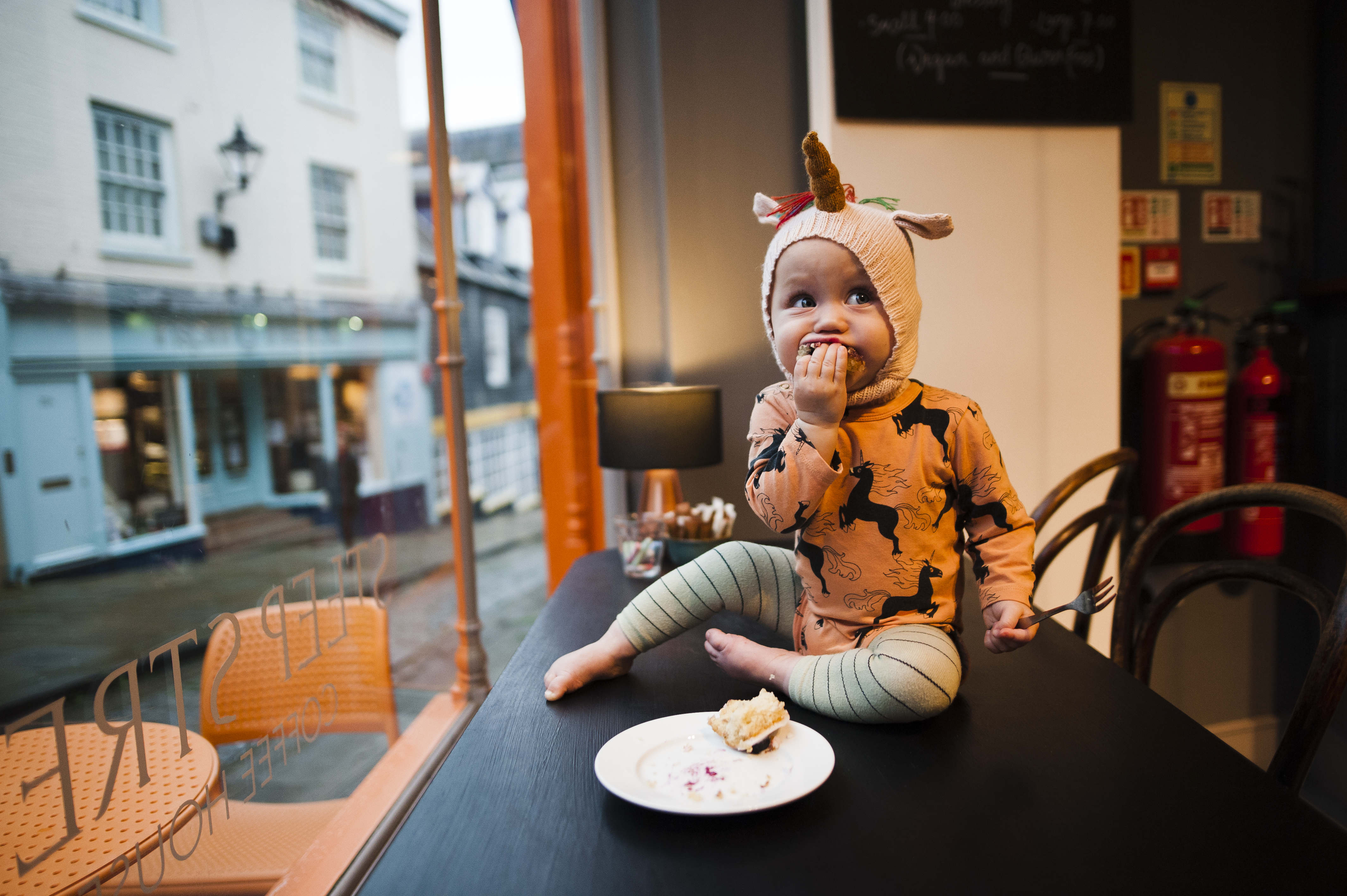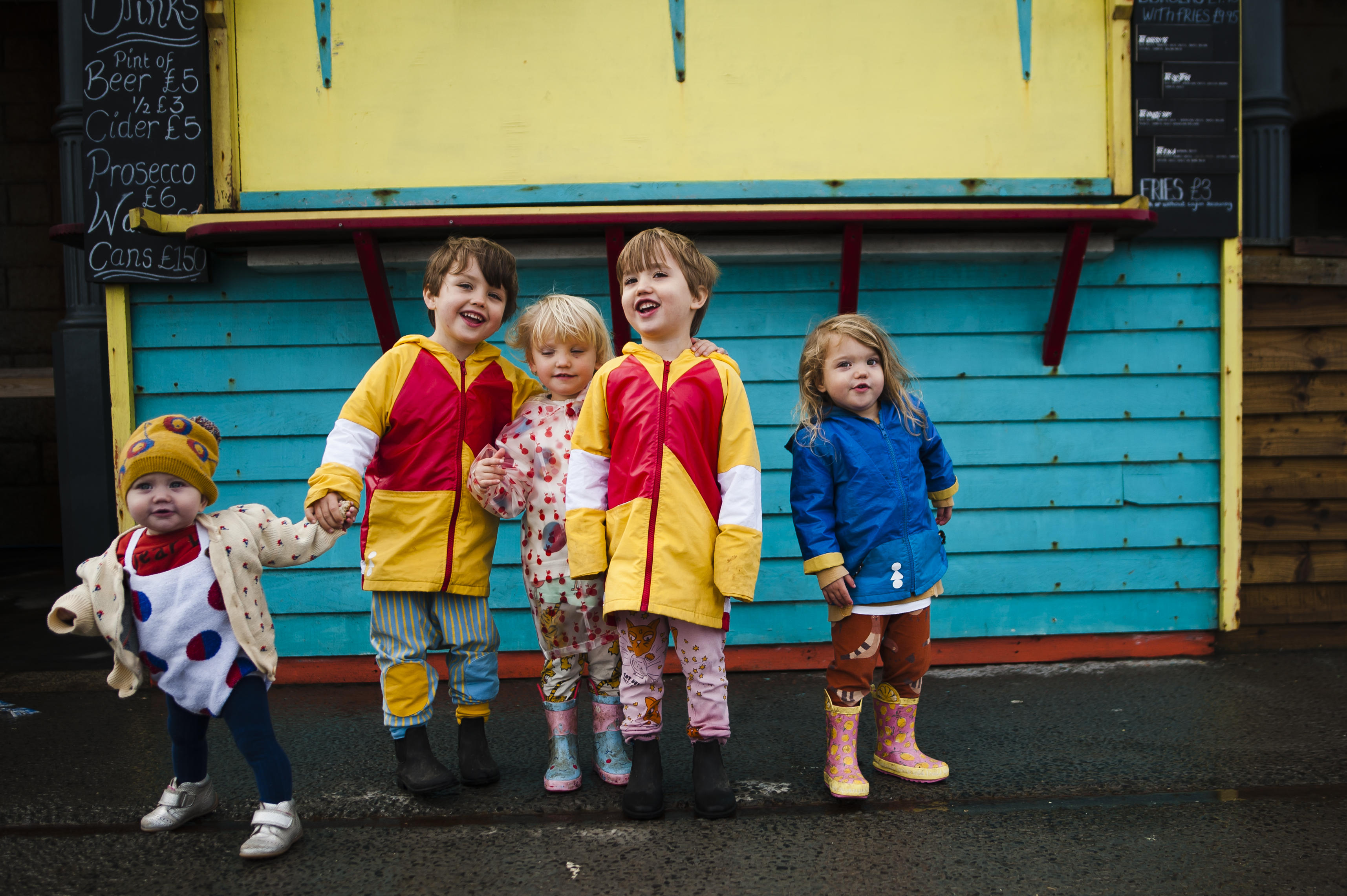 folkestone fit for family life
"In June,we were just about to give up on moving to Folkestone at all, we decided to view one final house.  We wanted to confirm our decision that we couldn't quite manage the sort of property that we needed – and fell in love.  There were multiple offers on the property but fortunately our vendors chose us, and we completed in August – inheriting the vendors' impressive collection of houseplants along the way.
"We are so happy here.  The main difference we've noticed, and that was one of the major lures of moving here, was how friendly people are.  Everybody has always been so kind to my tiny chatterboxes! 
Foodie folkestonians
"The children are enormous foodies.  There are a lot of us and we've always felt welcomed in the many restaurants and bakeries around the town.  The children love seeing the same people regularly and knowing the names of the people who bake their cinnamon whirls or serve their cake!  In the winter especially it's great to have so many indoor places to escape to, just ten minutes' walk from the house.
"My children also adore Moo like a Monkey on The Old High Street.  We often go in to browse and emerge with a little treat!  Charlotte, the owner, has books, clothing and toys that are impossible to resist!  SB Books is another favourite destination; they sell second-hand toys at pocket money prices and the children like to pop in at the weekend if they have money to spend."
Establishing community
"We haven't joined many groups yet, but we've made plenty of friends.  The parents at our sons' new school are absolutely lovely.  The Folkestone DFL community is extremely inclusive both online and in the 'real world'.  In fact, when my daughter shoved something up her nose late one evening, I turned to the group to ask whether we really needed to make the trek to William Harvey in Ashford to have it removed.  Almost instantly, somebody responded to propose that we head instead to the Minor Injuries Unit not far from our house."
folkestone for couples
"Moving to a new town was made so much easier by already having a sense of community and people we could turn to for advice.  That said, we don't plan to limit our friendship base to those who have moved here from elsewhere. Many of our newer friends have lived in or around Folkestone all of their lives.  We're grateful to them for being so welcoming to us as newcomers to the area!
"My partner, Kirsty, is an avid knitter so she was delighted to stumble across The Wool Shop whilst exploring the town and to follow Folkestone Harbour Yarn on social media.  And I have taken up horse riding again at the Alkham Valley Community Project run by Minnismoor Stables. As well as catering to able-bodied riders they are also a Riding for the Disabled Centre.  They run a program that aims to make horse riding accessible to everyone by offering lessons to SEN and vulnerable children for the price of a cup of coffee. 
"My children also have lessons and I felt a lump in my throat when the little girl who was introducing my boys to the ponies explained that she was able to ride twice a week because she was in care; how wonderful for vulnerable children to be able to benefit from the therapeutic effects of time with horses!  Apologies for the tangent, but I was really impressed by the AVCP and plan to support them personally with my charitable giving this year."
Date night… or breakfast
"On the rare occasion when I'm not in work and the children are in school, we really like to start the day with breakfast in Folkestone.  We've written a blog about the best vegan restaurants in Folkestone, there's quite a lot of delicious food out there!  We find that we chat best when walking, so we tend to walk along the coast to Sandgate with the baby asleep in the buggy and enjoy a bit of window-shopping and a cappuccino when we arrive, before walking back.  It's a treat to explore the area – there are so many beautiful roads and unexpected pieces of art to admire!"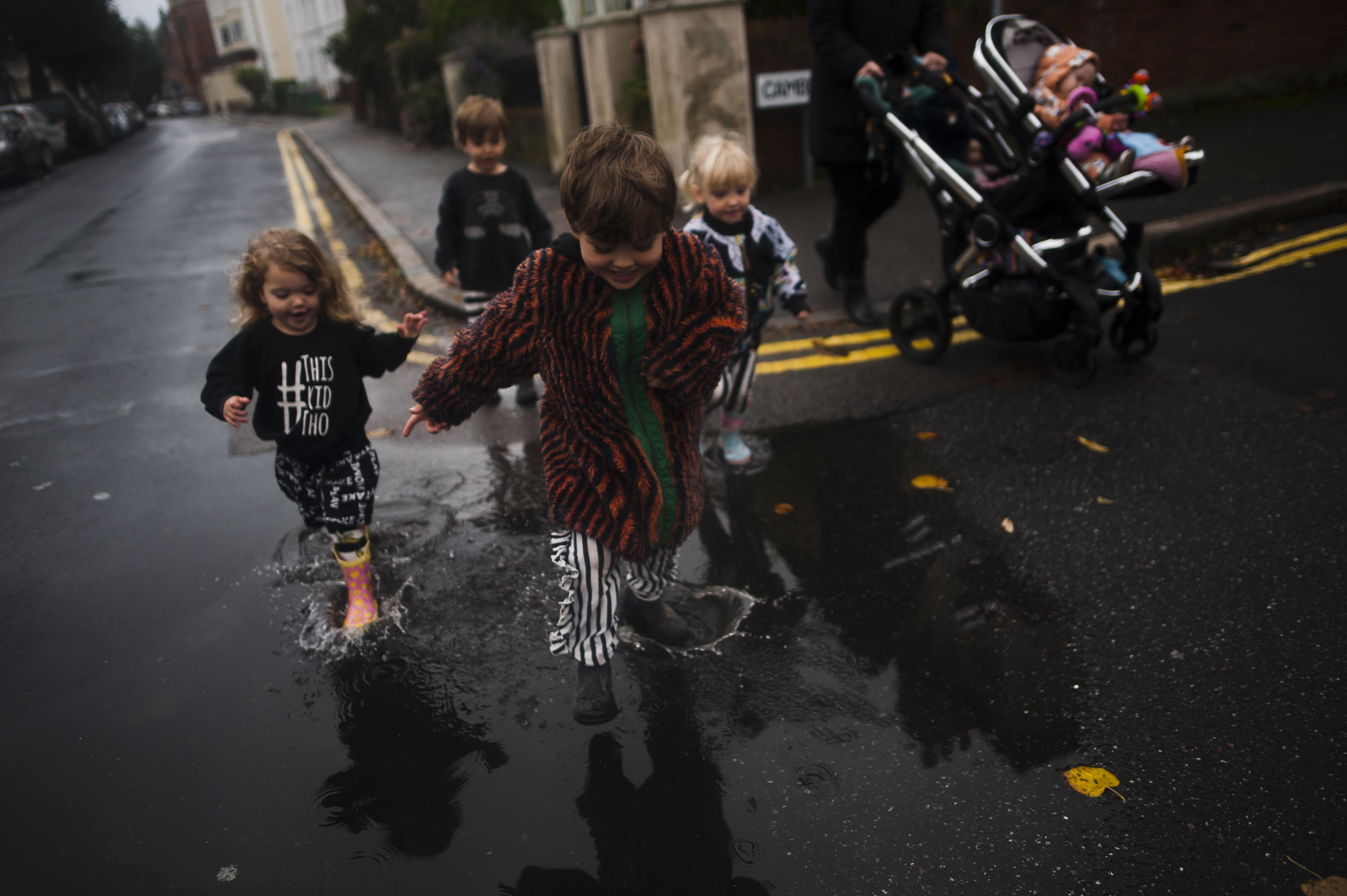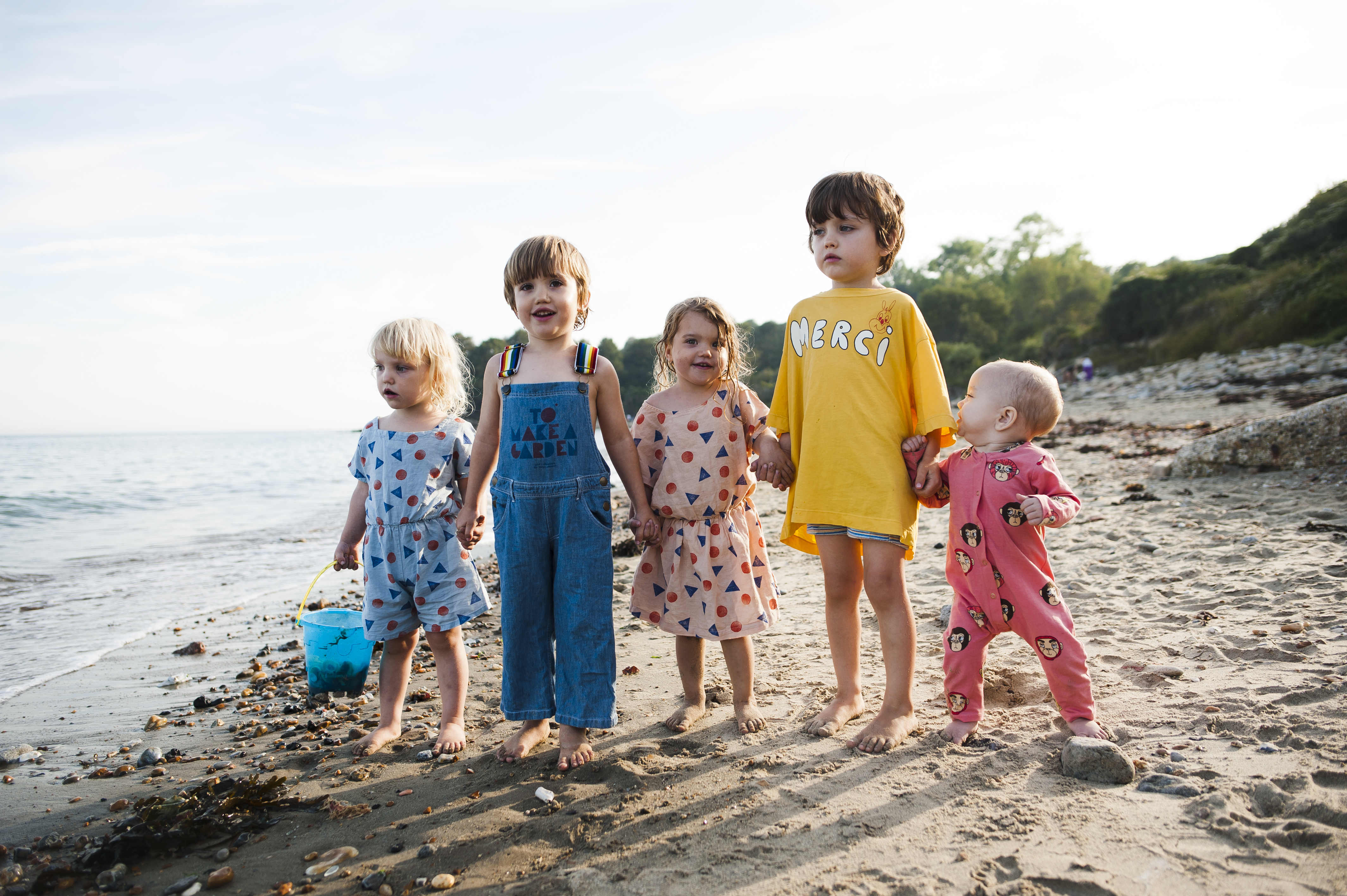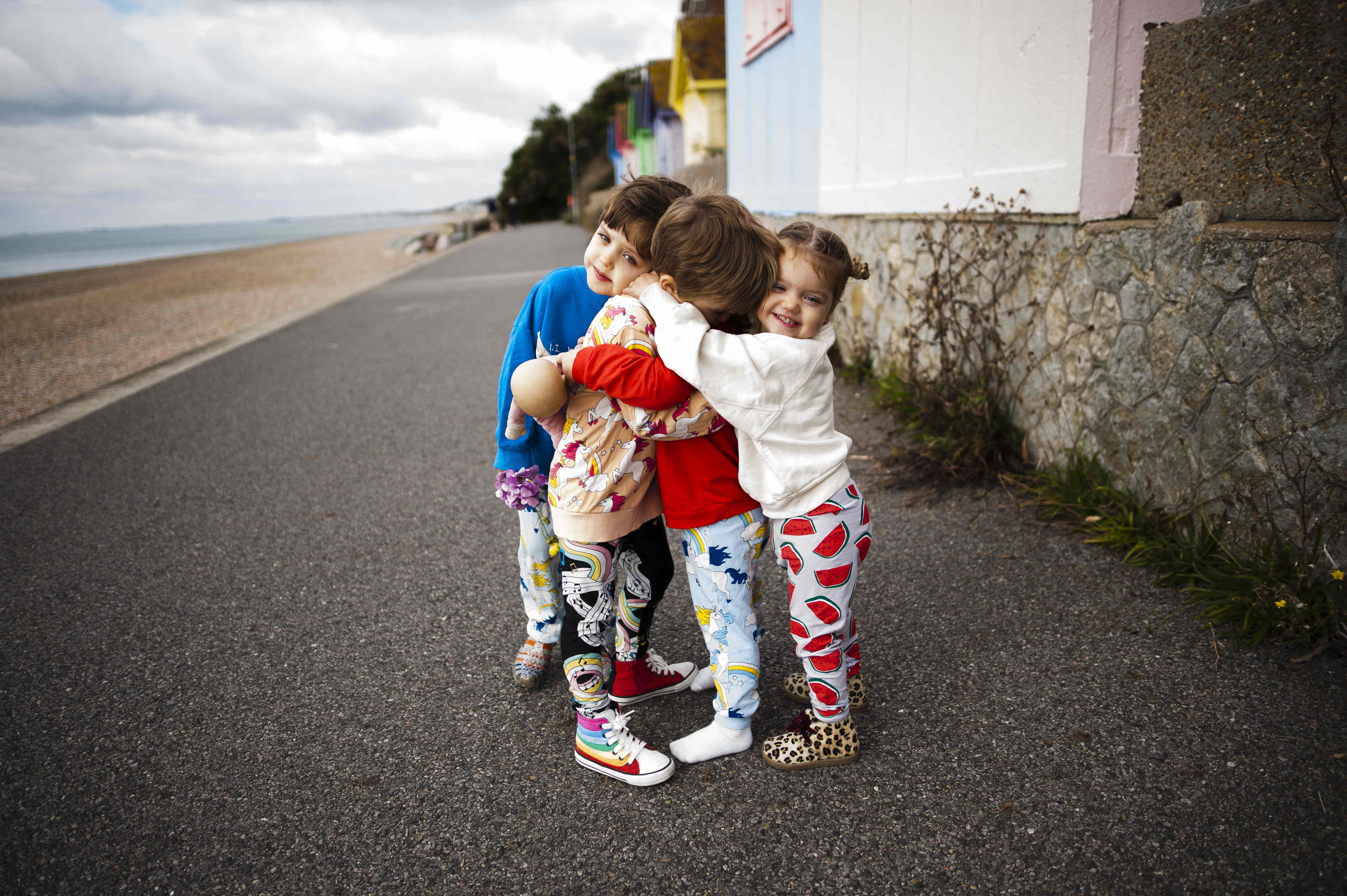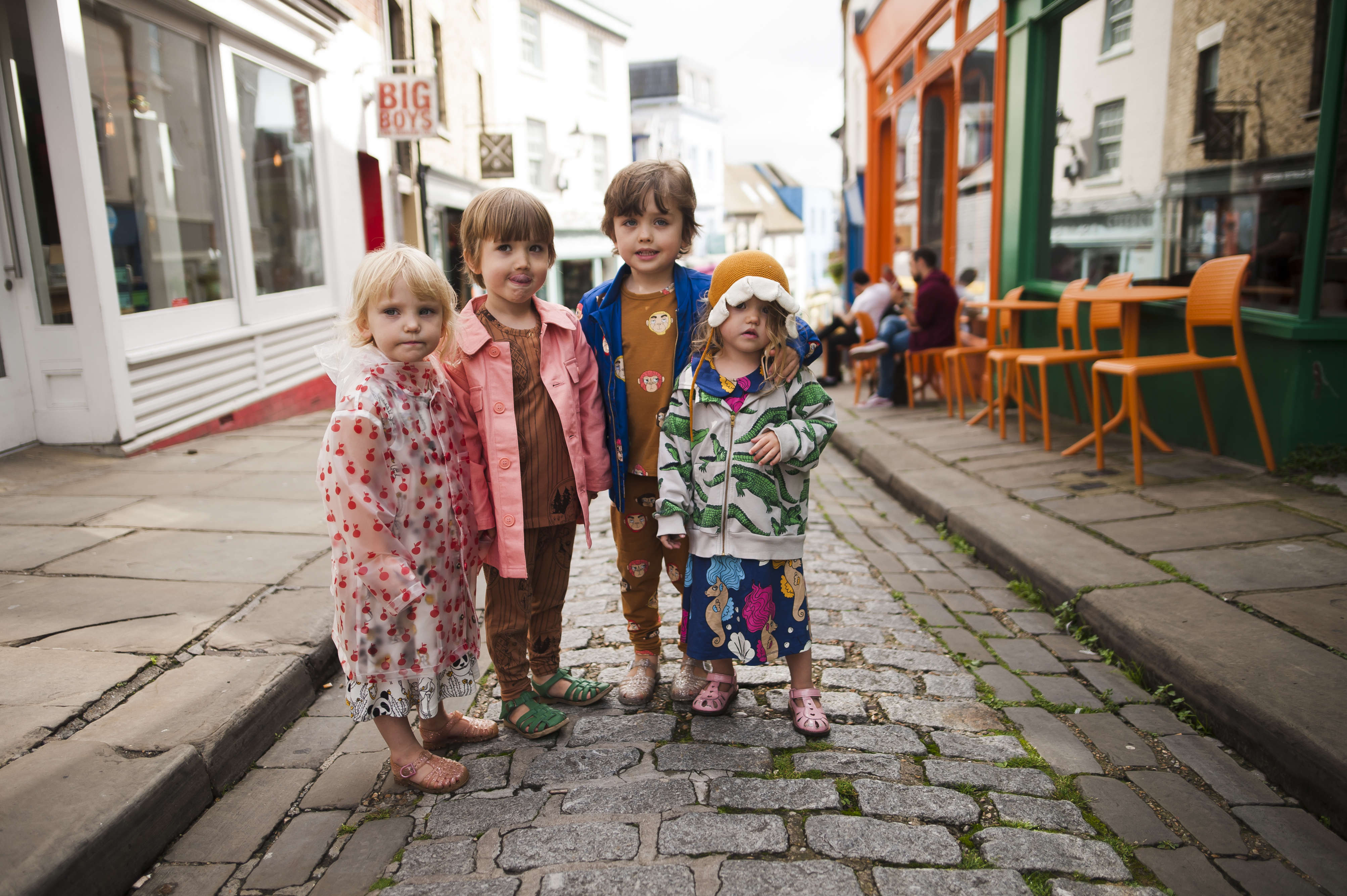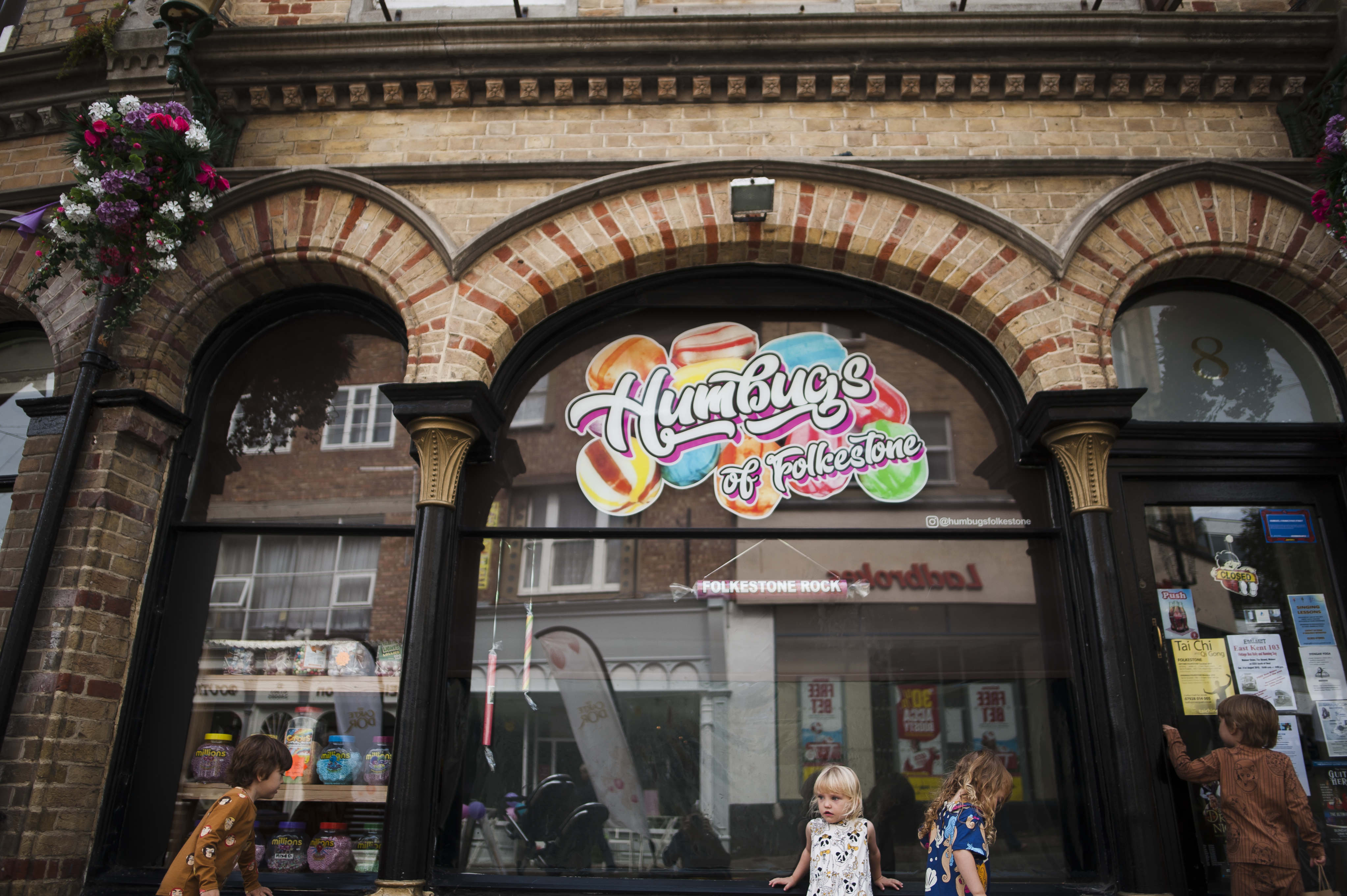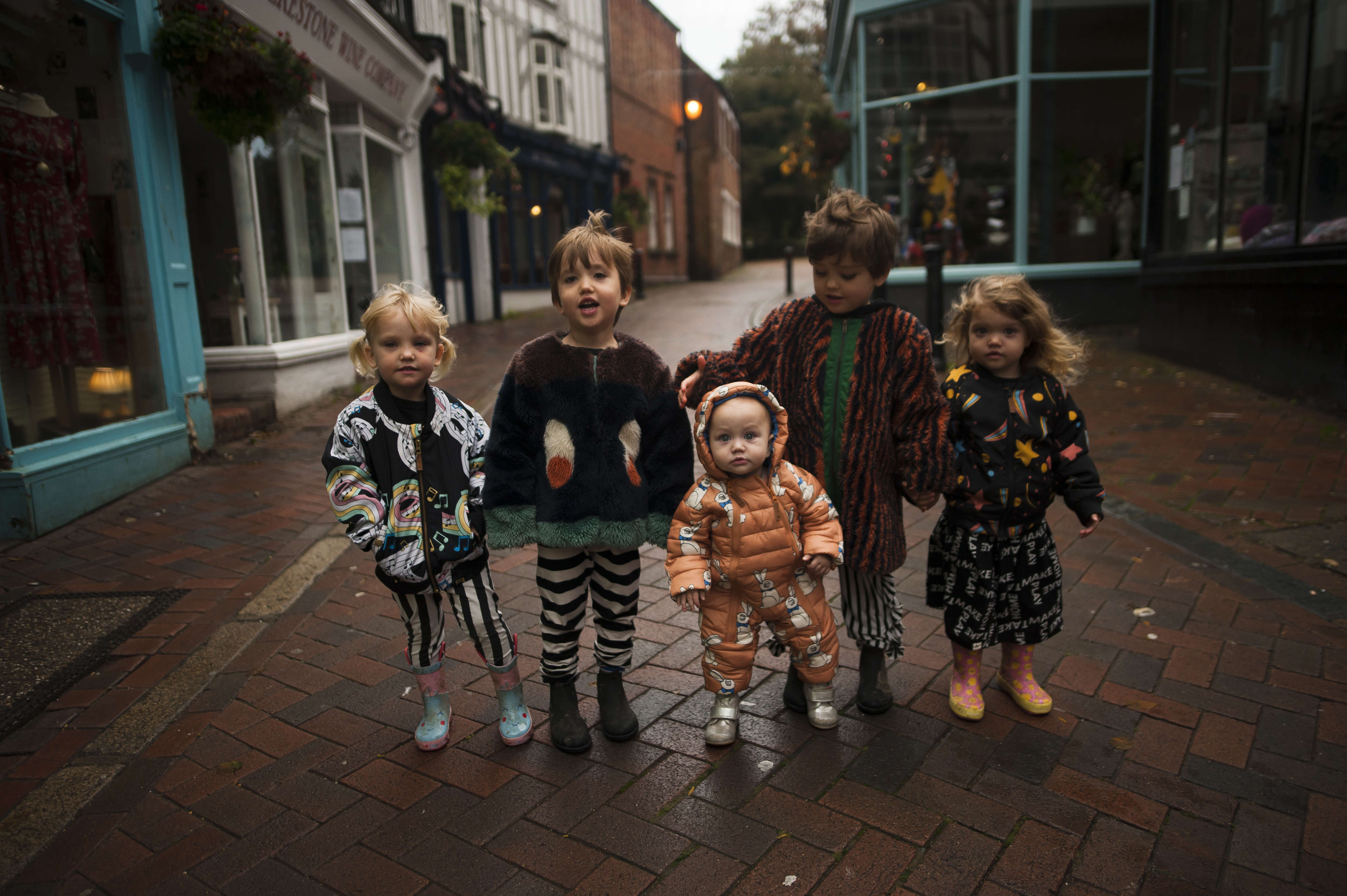 Thriving at school
"The five-year-olds are enrolled in school and the three-year-olds are in nursery and both are thriving!  We've been pleased and impressed both with the extent of their education and how well their teachers nurture them.  They run into their respective establishments with enthusiasm of a morning and quote their teachers constantly.  We feel very lucky that they are benefiting from such excellent care.
"We are so happy that we chose to move to Folkestone.  Moving here has meant we all have a more active lifestyle. The children are almost constantly moving, scooting into Sandgate or riding ponies or exploring the many parks or shouting into the wind at The Warren.  We have signed them all up for swimming lessons and it is our hope that by next summer, they will be able to swim safely in the sea."
cultural activities for all the family
"It's a real bonus that we would be so lucky as to find a new home so rich in culture.  The children benefit so much from the accessible art.  They were silent with awe when we first discovered Gormley's Another Time XVIII, they chatter animatedly about who, precisely, lives in Woods' Holiday Homes, they believe that the mermaid sculpture on Sunny Sands comes to life.  It has fueled their imagination and people are generally kind enough to humour them!  When we walk to Docker Bakery on the Harbour Arm of a Saturday Morning, the children always take a handful of seashells with which to pay for the cinnamon whirls (and then, surreptitiously, I touch my card to the reader as they walk out with arms full of baked goods!). 
"The other day, staring at a piece of graffiti in the town, my five-year-old asked me "Mummy, is this art?".  We spoke about the subjective definition of art.  Because we had a little time to spare, we took a window tour of the many galleries in the town.  We considered which pieces 'spoke' to us.  The London suburb in which we previously lived was almost devoid of creative expression; it would never have triggered such an interesting conversation.
"Another of our favourite discoveries has been the Quarterhouse theatre, with its £7 tickets for children.  We have been lucky enough to enjoy several shows, all within walking distance of our home."
even the commute is good
"We know people who've moved their work down to Folkestone too. Unfortunately my job does rely on my physical presence in the office.  But my commute has been positively enjoyable thus far with timely trains, comfortable seating and friendly (and quiet) fellow commuters!"
Read more from Meet The Wildes, and follow their journeys around Folkestone via their website and social media.
discover more about folkestone below